Ontario Drug and Alcohol Use Statistics
San Bernardino County has been heavily impacted by drug and alcohol use over the past few decades, more so than nearby localities and more heavily populated areas across the state. According to recent studies:1,2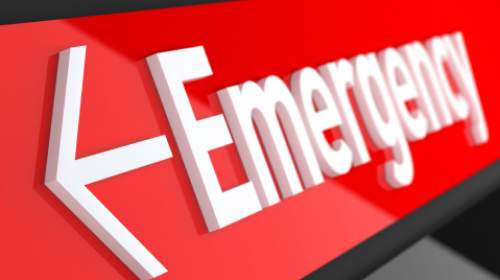 In 2020, the rate of opiate-related admissions to the ER was 28% — higher than in San Diego, Los Angeles, Sacramento, and Orange counties, and most of the state.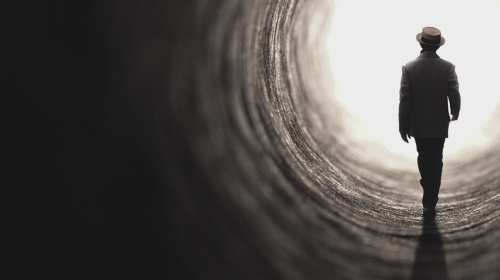 The rate of overdose deaths rose 84% between 2018 and 2020.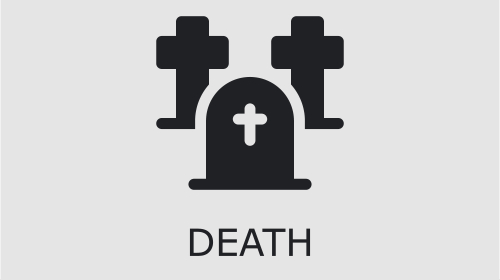 Alcohol-induced deaths rose 54% in the same period to 34 per 100,000 total deaths per year in the county — higher than in San Diego, Orange, San Francisco, and Sacramento counties.
How much Does Drug Rehab in Ontario Cost?
The cost of rehab has many variables, including location, level of care needed, and what financial help you might have to pay for treatment. Among the greatest determiners of cost is the type of rehab you attend. For example, an extended stay in a luxury rehab in L.A. might be significantly more expensive than an outpatient rehab program close to your home, which cuts down on daily commute costs. Other factors could include what type of health insurance coverage you have, if you can take paid time off from work to seek treatment or if you'll have to take unpaid leave.
If you find yourself asking, "Where can I find a drug rehab near me?" you aren't alone. Read on for a better idea of how to find addiction treatment in Ontario. Also, feel free to call us anytime at 800-926-9037 (
Who Answers?) for immediate help finding care and the answers to all your rehab-related questions.
How to Find Low-Cost and Free Rehabs in Ontario
Low-cost and free rehabs are financed through state funding programs and federal grants such as the block grants provided by the Substance Abuse and Mental Health Services Administration (SAMHSA). These funds typically provide scholarships for rehab, for example, and sliding-fee scales for those without insurance. According to SAMHSA, there are 56 rehabs near (within 25 miles of) Ontario that accept state insurance other than Medicare or Medicaid, as well as SAMHSA block grants to facilitate low-cost treatment.3
Do Medicare and Medicaid Cover Drug Rehab?
Offered by state agencies to provide medical coverage to those who can't afford or don't qualify for private insurance, Medicare and Medicaid can cover rehab care services.4 These services include individual and group therapy, medications, and therapist appointments. Medicare may help pay for inpatient rehab stays, though patients are responsible for a copay and deductible.

Both programs have different qualifications. Medicaid requires your income to be at or below federal poverty standards unless there's a young child or pregnant woman in the house, in which case your income can be slightly higher (133% of federal poverty standards). Medicare is for people over the age of 65 or who have a disability.
Does Private Insurance Cover Addiction Treatment?
Yes, thanks to the Affordable Care Act (ACA) and the Mental Health Equity and Addiction Parity Act (MHPAEA), as well as California's SB 855 regulations, private insurance companies must pay for medically necessary treatments, which substance use disorder (SUD) is now classified as.

Every private insurance policy is slightly different than the next. To find out exactly what your policy covers, to what extent your financial responsibility would be in terms of copayments and deductibles, and get referrals to nearby clinics in your network, call the number on the back of your insurance card.
Popular Alcohol and Drug Rehab Centers in Ontario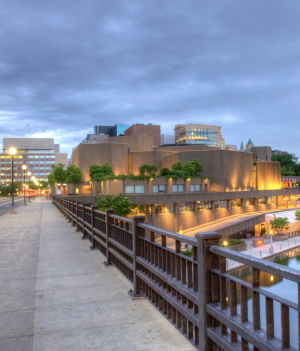 While there are 117 rehab programs within 25 miles of Ontario, there are only six in the city. Here are three of the highest-rated rehabs based on program quality and participant satisfaction.
MHS Helping Hands Ontario
At MHS Helping Hands Ontario, residents in the San Bernardino County can access support groups and referrals to their and other SUD treatment programs across Ontario, Fontana, Chino Hills, Rancho Cucamonga, and other locations. It also offers healthcare services, legal aid, family activities, and basic needs assistance.
AEGIS Medical Systems Ontario
AEGIS Medical Systems Ontario, a Pinnacle treatment center, offers addiction treatment, including medication-assisted treatment (MAT). It offers standard outpatient treatment, with methadone and suboxone maintenance programs in addition to group and individual therapy and telehealth services. Aegis accepts a range of insurance companies, including Medi-Cal, Optum, Magellan, and Medicare. It also has a wide range of drug rehabs in California, from inpatient rehabs to detox programs, as well as programs in other states.
CLARE MATRIX Outpatient Treatment Center Ontario
CLARE MATRIX Outpatient Treatment Center Ontario treats a wide array of people with addiction, including pregnant women and those with co-occurring mental health disorders. Some of its long list of programs includes detox, inpatient and outpatient programming, wellness programs, and MAT.
The Ontario location has an opiate treatment program designed to help manage the symptoms of opiate cessation as well as teach life and coping skills to use when urges strike, as they inevitably will. The Clare Matric program also works with court systems to help people manage their drug court requirements.
The Drug Rehab Process: What to Expect
The rehab process has many moving parts, each designed to treat a specific level of need. The different levels are called a continuum of care, with each rehab center creating its programs at different levels. Participants can move through these levels of care over time as they complete their treatment plans.
Receiving a Substance Abuse Assessment
A substance abuse assessment is the first step in receiving addiction treatment. A certified specialist needs to evaluate your physical and mental health and determine what level of treatment is appropriate for your addiction. These assessments can be made at a rehab center, which will often admit patients the same day they arrive to get an assessment, or they can be made at your regular doctor's office, which can then refer you to a program.
Assessments can take up to 2 hours and consist of background questions involving your health and substance use. Once you've completed this process, the doctor can create an individual treatment plan with set goals. This treatment plan will form the basis of your rehab experience, determining what type of program you ultimately need to use as well as any needed medications.
Medical Detox
If you have a severe dependency, you may have uncomfortable or downright painful physical symptoms that may be life-threatening. This type of withdrawal needs medical supervision and supportive medication to be physically safe, which you can find in a California medical detox program. While not every detox center also provides residential treatment, treatment centers do coordinate with each other to help you move from detox to inpatient care.
Detox will work to get you over the initial physical aspects of withdrawal but isn't enough to fully treat your addiction. Counseling and specialized therapy need to be undertaken in addition to detox services. Detox only works to get you back to a drug-free state, so make sure you participate in a quality inpatient or outpatient Ontario drug rehab or alcohol rehab once you've finished your medical detox.
Inpatient Drug Rehab in Ontario
Inpatient rehab is a treatment process that requires you to live in the facility during treatment, which can last anywhere from a month to 9 months or longer. This type of rehab is beneficial because it provides a structured, drug-free environment while simultaneously helping you learn to adjust to a drug-free lifestyle, teaching life skills such as stress management and emotional regulation.
These facilities provide for all of your daily care needs, but different rehabs each have their policies in that respect. Some facilities, such as luxury rehabs, might offer gourmet dining and housekeeping, though these services won't typically be covered by health insurance. Other facilities will create a meal plan with you, and often a registered dietician, and then provide you with groceries for you to cook based on that plan. Inpatient rehabs have a set daily schedule, generally with a list of rotating activities and therapies with which to utilize to accomplish your addiction treatment.
Step-Down Care
Following a cohesive continuum of care, step-down care is simply entering into the next lower level of addiction treatment or graduating into the next phase of a program. Once you've completed inpatient rehab, there are several levels of outpatient care:5

Standard outpatient programs (SOPs) that only require 1 or 2 visits a week
Intensive outpatient program (IOP) with 9 hours of therapy per week at minimum
Partial hospitalization program (PHP) with 5 to 7 visits per week
This type of structure is helpful to someone overcoming addiction with a treatment plan that requires a quantifiable, markable way to measure their improvement and plan treatment on an ongoing basis. This methodology also helps clients by building on skills gained in previous levels of care, as well as providing a sense of accomplishment and a self-esteem boost when treatment goals are met.
If you have a severe addiction, a detox program and subsequent inpatient rehab stay may be the best options for you. However, not everyone enters into rehab following this path, with many people skipping inpatient treatment altogether. If you have friends and family that provide a healthy support system for you, it might be possible for you to reach long-term recovery while staying in your community by using outpatient drug rehabs in California.
Aftercare and Relapse Prevention
After graduating from your alcohol or drug rehab in California, you can enter aftercare programming. Most rehab programs offer an Alumni program within their continuum of care, while others provide referrals to aftercare programs in the area, such as Alcoholics Anonymous (AA) or Narcotics Anonymous (NA) support groups. The strides you make in an inpatient or outpatient rehab program can be preserved with participation in a long-term aftercare program that provides continuing therapy and education.
Aftercare programs, such as SMART Recovery or living in a sober house, provide you with the ongoing encouragement and resilience-building therapies that help you prevent relapse in the long term. A relapse prevention plan is a long-term commitment to behaviors and practices that will help you avoid using drugs or alcohol in the future, taking care to incorporate the daily aspects of your life for a complete picture. This will look different for everyone based on your preferences, but all relapse prevention plans need to include a therapy element that can help you cope with your life stress and upcoming changes while maintaining sobriety.
If you have a relapse after graduating from a rehab program, it doesn't mean that you've failed in your attempts to recover. The truth is that many people relapse after leaving rehab. It's important to put a relapse prevention plan into place that includes ongoing therapy and community support to help you make different choices the next time you're in a similar position.
It might mean that you need to enter another rehab program, perhaps at a different level of care than the last program you utilized, such as going to an intensive outpatient program (IOP) if you used standard outpatient rehab before. Reach out to your previous addiction counselor for advice, or look for a new drug or alcohol rehab in California if you think a different approach might be more beneficial.
What to Consider When Choosing the Right Ontario, California Rehab for You
Given all the different aspects of treatment, it can be difficult to know where to start looking for the perfect rehab program to fit your lifestyle. Some areas are particularly important, such as the cost of the program and if they provide the right services for your substance use disorder.
What to Look for in a Quality Treatment Program
When seeking treatment for drug or alcohol addiction, it's important to make sure the program you choose is high quality. There are various factors to look into to determine if a program is going to meet your requirements or not, such as if the program has a low patient-to-staff ratio and will be able to spend the amount of 1-on-1 time that you need. Here are some other considerations when looking for a high-quality drug rehab center in Ontario.
Program Accreditation
Santa Clarita drug and alcohol rehabs can be accredited by the Commission on Accreditation of Rehabilitation Facilities (CARF) or the Joint Commission (formerly known as JCAHO). Accredited programs go through a rigorous process to achieve this credential by showing that they are providing the services they tout, and they are placing patient care and your success as a top priority.
Types of Therapies Available
Evidence-based treatment is the cornerstone of every quality rehab program, with a variety of alternative therapies to supplement that engage clients' interests and help to create holistic healing. These therapies can include equine therapy, massage therapy, acupuncture, exercise groups, and outdoor adventure trips for nature therapy. Depending on your preferences, you can find a rehab center that offers faith-based rehabs, women-only and men-only centers, rehabs for the LGBTQ+ community, and other types to help people with similar backgrounds to you.
Setting
Depending on the level of care you require and how you plan to live while in recovery, there are a wide variety of settings available. If inpatient rehab is what you're looking for, make sure to take note of what the inside of the facility looks like, what your room will look like and if you'll have roommates, and what type of recreational areas they have.

If you are in an outpatient program, you can utilize telehealth services to accomplish most of your therapy goals, such as telephonic therapy appointments and group counseling sessions using video chat software. Outpatient programs can also require in-clinic care, received up to 7 days a week in some partial hospitalization programs (PHPs).
Location
Depending on your needs, the location of where you choose to go to rehab might be very important. For example, if you have a family to take care of or a job, then you won't have much time in the day to facilitate traveling far to rehab in another city. Make sure the rehab you choose is in a convenient location, such as near your home or place of work. Location may also affect the cost of rehab, with more populated localities often having a higher cost of care.
Should I Travel to Ontario, CA, for Alcohol and Drug Treatment?
A reason to move to Ontario might be because you have a career opportunity in L.A., but you don't want to deal with the high cost of living and stress of big city life while trying to recover. If you have friends or family members in the San Bernardino Valley, this might also give you a reason to move. Another reason, though not the last, is if it would make financial sense to go to rehab in Ontario and if your health insurance coverage pays for treatment in the city.
Neighborhoods in Ontario to Consider for Treatment
On the east side of San Bernardino County, less than 40 miles east of L.A., Ontario is a picturesque city with a small-town vibe. The city is home to many fitness opportunities, such as a rock climbing gym, plenty of outdoor sporting areas, and two aerospace museums.
If you want to be near the city's thriving art and economic hub, an apartment or condo near downtown Ontario might be a good idea for you. Home to Ontario Town Square, with its rose gardens and a bevy of recreational sporting areas, downtown is the place to be for active Californians.
Another popular neighborhood in the city is Ontario Ranch. This family-friendly neighborhood has plenty of parks nearby, as well as resort-style recreational areas, and sports some of the fastest high-tech ultra-high bandwidth data services in the country.
Drug and Alcohol Laws in California
California has a high rate of issues due to substance use and prescription misuse, including overdose deaths, homelessness, and drug-related crime. As a result, the state has created multiple policies and laws to help control the situation.
SB 855 Substance Use Health Insurance Coverage Law: The SB 855 law makes it a crime for health insurance companies to refuse to pay for a medically necessary mental health or substance use service.7 This was enacted to cut down on discriminatory practices that used to exclude certain patients from accessing substance use treatment.
Drug Treatment Diversion Initiative Proposition 36: Proposition 36, passed in 2000, helps prevent jail overcrowding by giving low-level drug-related crime participants the option to attend rehab instead of going to jail.8 The conditions of the program include participants agreeing to probation instead of jail time, with required rehab services being a condition of that probationary period.
Good Samaritan Overdose Law:
In California, as well as most states, if a person reaches out for help for someone overdosing from emergency services, they are granted some immunity from prosecution for certain crimes, such as possession.9 This law does not protect you from persecution if you have more than enough drugs and paraphernalia for personal use and are found to be distributing.
California Employment Protection Act: Modeled after the federal Family and Medical Leave Act (FMLA), the California Employment Protection Act provides a state-level layer of security to people in need of time away from work to seek medical treatment. This law provides for 12 weeks of unpaid medical leave when faced with a crisis such as the need for substance use rehab.10 Employers are prohibited from retaliating against employees that request time off for a medical condition.
California Employment Protection Act
Modeled after the federal Family and Medical Leave Act (FMLA), the California Employment Protection Act provides a state-level layer of security to people in need of time away from work to seek medical treatment. This law provides for 12 weeks of unpaid medical leave when faced with a crisis such as the need for substance use rehab.10 Employers are prohibited from retaliating against employees that request time off for a medical condition.
If you're among the thousands of Californians affected by drug and alcohol addiction, call us at 800-926-9037 (
Who Answers?) now for help. We have addiction specialists standing by to answer any rehab questions, find a center near you, verify your insurance and discuss financing options for your stay at drug or alcohol rehab in Ontario.
Resources