Washington D.C. Drug and Alcohol Statistics
Substance use disorder is a serious problem in Washington D.C. Consider these alcohol and drug stats for D.C.:1,2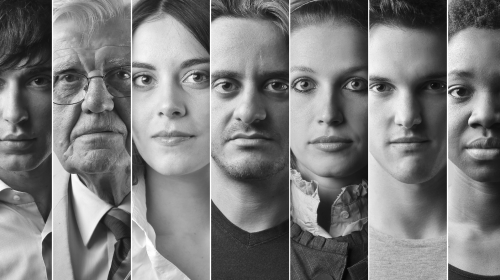 1 in 8 District of Columbia residents has a substance use disorder.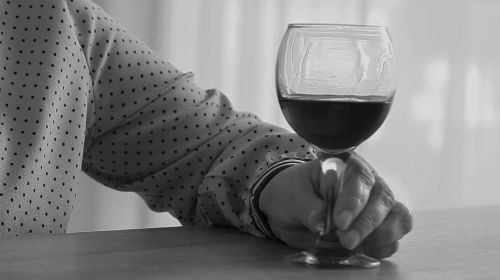 10% of District of Columbia residents struggle with alcohol misuse.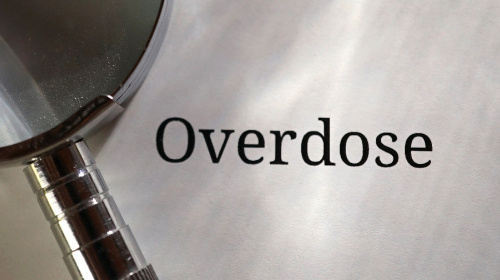 Opioid overdose deaths in D.C. have nearly doubled since 2018.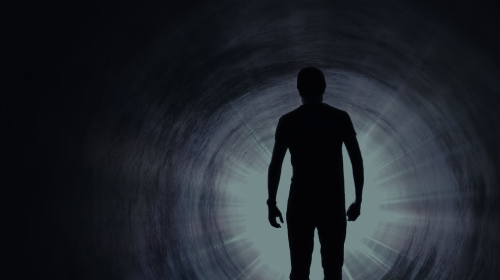 In 2020, 411 people died in the District of Columbia from an opioid overdose.

Around 76% of all fatal opioid overdoses happened among adults between the ages of 40-69 years old.2

In 2020, 94% of opioid overdose cases in the District of Columbia involved fentanyl.2


The number of people seeking drug rehab or alcohol rehab in Washington D.C. is on the decline. On a single day in March 2019, 1,827 people in D.C. were enrolled in substance use disorder treatment.2 This is a decrease from 2,824 in 2015.2 Among those people, 67% were receiving treatment for just drug addiction, 13% for only alcohol addiction, and 19% were receiving treatment for both.2
Cost of Drug and Alcohol Rehab in Washington D.C.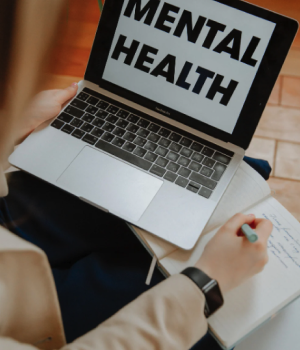 A drug rehab or alcohol rehab in the District of Columbia does not come with a set price. Many factors can influence your out-of-pocket costs. This includes your treatment setting, amenities offered, and the duration of the program.
Inpatient rehab will typically cost more than an outpatient due to the fact you're living full-time at the facility. In addition, any luxury amenities offered, such as gourmet food, private rooms, and spa treatments, will also add to the overall price.
If you have private insurance, that will help to keep costs down. Insurance plans will typically cover at least some of your rehab costs if the facility is covered by your insurance plan. You can check your coverage by calling the number on the back of your insurance card or reaching out to one of our treatment support specialists.
Cost should not be seen as a barrier to addiction treatment. If insurance or self-pay isn't an option, you can explore the many free and state-funded rehab programs available in the D.C. area.
Free Treatment Options in Washington D.C.
The District of Columbia offers the Drug Treatment Choice Program.4 This provides residents access to detox services, residential treatment, and outpatient treatment based on their level of need.4 This program includes rehabs that are covered by Medicaid or Medicare, as well as options for those without any insurance.4
Other than a state-funded rehab, you can also make treatment more affordable by looking for individual rehab scholarships, choosing a rehab with a sliding scale payment plan based on your monthly income, or choosing a rehab that is covered by insurance, whether that's Medicaid, Medicare, or private insurance.
Should I Travel to Washington D.C. for Drug and Alcohol Treatment?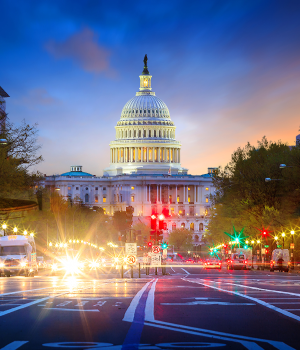 There could be several reasons why you choose to travel to D.C. for treatment. Perhaps you need a change of scenery, and the area appeals to you. Maybe you live in an area that offers limited rehab options. If you have family or friends in the area, choosing to undergo treatment with a built-in network of support can be beneficial to your recovery.
Neighborhoods in Washington D.C. for Drug and Alcohol Rehab
D.C. has more than a dozen thriving neighborhoods, each with a different vibe. Here is a listing of what just a few of them have to offer.
Adams Morgan
This culturally diverse neighborhood features eclectic dining and incredible 18th-century row houses. Art fans will enjoy the D.C. Arts Center, an art gallery and performance space that features emerging artists.
Georgetown
This tree-lined historic neighborhood features cobblestone sidewalks, impressive homes, and the C & O Canal. It's also home to some of the city's top shops and restaurants. This neighborhood is also home to many small businesses and some of the city's best art galleries.
Dupont Circle
Dupont Circle is known for its bistros, boutiques, and museums. Its centerpiece is the Dupont Circle fountain, where locals and visitors go to read, people-watch, and socialize. You can expect to find a wide variety of unique shops and interesting restaurants.
Capitol Hill
Capitol Hill is one of the district's most popular places to live and features historic rowhouses, a market, plus a thriving restaurant scene. It's also home to government buildings such as the U.S. Capitol and Supreme Court. The areas surrounding these buildings are filled with history.
Downtown
Washington D.C. has a thriving Downtown neighborhood. It offers a mix of in-demand restaurants, high-end shopping, and several well-known museums. It's also home to the country's most famous address, 1600 Pennsylvania Avenue, also known as The White House. You'll find the Smithsonian American Art Museum in this neighborhood, along with the National Museum for Women in the Arts.
How Do I Choose a Drug or Alcohol Rehab?
With all the choices for drug or alcohol rehab available, it can be hard to narrow down your options. Here are a few things to keep in mind while you're evaluating Washington D.C. drug rehabs or alcohol rehabs.
Inpatient or Outpatient
Do you need the stability of an inpatient program, or do you have a supportive living environment that would make outpatient treatment a viable option? Choosing between inpatient and outpatient treatment from the outset will help narrow down your list.
Amenities
Once you've covered the basics, it's time to look at amenities. If a private room, quality food options, a fitness center or pool, or other specific amenities are a priority, you'll want to look for a rehab that offers these to its residents.
Treatment Approach
Perhaps faith plays a big factor in your life, or you enjoy exploring the mind-body-spirit connection. In that case, a faith-based or holistic rehab may be the right option. Busy executives can look for a rehab that caters to people who are unable to disconnect fully from their professional lives.
Cost
Cost also plays a major factor in the decision process. If you have private insurance, you'll want to look for an in-network rehab to maximize your coverage. You can call the number on the back of your insurance card for more information.
If insurance is not an option, you'll want to look for rehabs with flexible payment plans, financing options, or find a free or low-cost state-funded treatment facility.
Population-Specific Treatment
Men and women deal with addiction differently, so some rehabs offer gender-specific treatment. You can also find rehabs that offer tailored treatment programs to veterans, teens, and the LGBTQ+ population.
What to Pack for Drug Rehab in Washington D.C.
When packing for an inpatient drug rehab or alcohol rehab in Washington D.C., it's important to follow the guidelines set by the facility. Each center will have a different set of rules, so you'll want to ask for a packing list ahead of time.
Common items you'll want to bring include comfortable clothes, shoes, and accessories, unopened toiletry and hygiene products that do not contain alcohol, any important documents such as I.D. or medical cards, prescription medications, and reading and writing materials.
You'll want to leave things such as aerosol products, dental floss, opened bottles of vitamins or supplements, electronics, food and drink, and candles at home.
Treatment Settings Compared
It's important to identify the right type of treatment setting for your needs. When searching online for "A drug rehab or alcohol rehab," you will want to look for either an inpatient treatment, outpatient treatment, or both. If you need help deciding, your primary care physician or a member of the rehab staff can perform an assessment and offer a recommendation.
Inpatient Alcohol and Drug Rehab in the District of Columbia: Inpatient or residential treatment at a District of Columbia drug rehab or alcohol rehab requires you to live at the treatment center for the duration of your program. This treatment type allows you to focus 100% on your recovery away from the distractions of everyday life.

When you arrive, you'll have an assessment done that evaluates your substance use history, your mental and physical health, and your treatment history. This information will be used to create a customized treatment plan. Inpatient rehab typically includes a wide variety of therapies and treatments, including group and individual therapy, education classes, support group meetings, and medication-assisted treatment if needed.
Outpatient Rehab in the District of Columbia Comparatively, a District of Columbia outpatient drug rehab or alcohol rehab allows you to live at home while receiving treatment. This type of flexibility allows you to keep working, attending school, or managing any responsibilities you may have at home. It may even be possible to find a drug or alcohol rehab close to your home, work, or school to make traveling between them more convenient.

Outpatient rehab can include group, individual, and family therapy, education classes, and support group meetings.
What Is a Typical Day Like at Inpatient Drug and Alcohol Rehab?
A Washington D.C. inpatient drug rehab or alcohol rehab will provide a structured daily schedule, which allows you to focus fully on the recovery process. Here is a breakdown of a sample schedule:
How Long Does Rehab Last?
An inpatient rehab in Washington D.C. will last for a minimum of 30 days and can go as long as 90 days or more if needed. Research shows the right length of treatment depends on the severity of your substance use disorder.5 Most people need at least three months to address their addiction. However, the best outcomes come with longer treatment durations.5
Outpatient programs do vary in their intensity. The highest level is a partial hospitalization program or PHP. This program involves several hours of treatment a day for up to 7 days a week. It is often used as part of step-down care from residential treatment. Intensive outpatient programs or IOPs require several hours of therapy for up to 5 days a week. Standard outpatient care is the least time intensive and involves a commitment of just a few hours of therapy a week.
Ultimately, the length of your treatment will be based on the type of rehab program you are in and your individual needs.
What Happens After Rehab?
Your treatment doesn't end once your inpatient or outpatient rehab has been completed. It's important to create a plan designed to help you maintain your sobriety. The treatment team at your rehab can help you develop an aftercare plan.
For some people, once rehab ends, they step down to another level of care. If you've just completed an inpatient program, it may make sense to transition to a type of outpatient program. People in one type of outpatient program may step down to a less intensive option.
Other aftercare options can include 12-step support group meetings such as Alcoholics Anonymous or Narcotics Anonymous, ongoing therapy, or a sober living residence if needed.
Alcohol and Drug Laws in Washington D.C.
From Drug Court to easy access to opioid-overdose reversing drugs, Washington D.C. has laws into place to help people get needed services for substance use disorders.
District of Columbia Good Samaritan Law: The District of Columbia Good Samaritan law provides limited legal protection for anyone who witnesses or experiences a drug overdose and calls for medical help. The following protections are available6:

The witness or overdose victim is protected from prosecution for possession of small amounts of illegal drugs or drug paraphernalia.
A minor is protected from charges of underage possession of alcohol.
An adult 25 years old or younger will receive limited protection for providing alcohol or other drugs to a minor 16 years old or older.
Possession of naloxone is decriminalized.
Naloxone Access Law: Residents of the District of Columbia can text LiveLongDC to 888-111 to find out where they can access free naloxone kits.7 This medication temporarily blocks the effect of opioids and helps the person experiencing an overdose to start breathing again. D.C. Health has also distributed naloxone kits through Fire and EMS, outreach workers, church leaders, pharmacies, and community organizations.
Drug Court: The Superior Court Drug Intervention Program is designed to handle cases involving defendants who have a substance use disorder and have been charged with a non-violent felony or misdemeanor. Drug Court includes testing, treatment services, and incentives. Eligible felony-charged defendants may have their charges reduced to a misdemeanor following successful completion of Drug Court.
Sanction-Based Treatment Track: Defendants who do not meet the criteria for Drug Court can participate in another type of programming called the Sanction-Based Treatment Track. Case managers supervise defendants and monitor their compliance with substance use disorder treatment, oversee their progress, review drug testing schedules, provide incentives as needed, and keep the court informed about treatment progress.
Re-Entry and Sanctions Center: The District of Columbia's Pretrial Services Agency offers limited beds at its Re-Entry and Sanctions Center (RSC). The RSC serves male defendants with substance use disorders. A few beds are also available for women. This program helps to prepare the defendant to enter a residential or intensive outpatient treatment program.
If you need additional help finding a drug rehab or alcohol rehab in Washington D.C., don't hesitate to reach out for help. Our treatment support specialists are available 24/7 to answer your questions and walk you through the process. Call our free and confidential helpline at 800-926-9037 (
Who Answers?) .
Resources
Substance Abuse and Mental Health Services Administration. (2020). Behavioral Health Barometer: District of Columbia, Volume 6.
Government of the District of Columbia, Office of the Chief Medical Examiner. (2021, April 20). Opioid-related Fatal Overdoses: January 1, 2016, to January 31, 2021.
C. Health. (2021, June 3). D.C. Health Launches MyRecoveryDC to Raise Awareness of Addiction Treatment Services, Share Inspirational Stories of D.C. Residents in Recovery.
Department of Behavioral Health. (n.d.). Substance Use Disorder Services.
National Institute on Drug Abuse. (2020, September 18). Principles of Effective Treatment.
Council of the District of Columbia. (2013). Seeking health care for an overdose victim.
Department of Behavioral Health. (2020, September 30). Text LiveLongDC to 888-111to Find No Cost Naloxone Available at 35 Sites Across the District