Alcohol and Drug Use Statistics in Norwalk, California
Substance abuse statistics for LA county residents aged 12 and older include:1,4,5

2,300
In 2021, nearly 2,300 residents suffered a fatal drug overdose.
37%
From 2010 to 2020, the county recorded a 37% increase in alcohol-involved fatalities.
60.5%
Of those admitted to rehab, most (60.5%) reported methamphetamine or heroin as their primary substance of use; 20% reported using alcohol, and roughly 6% reported using prescription drugs.
How to Pay for Alcohol and Drug Rehab in Norwalk, California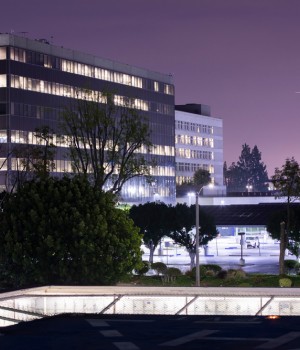 Most Norwalk alcohol rehabs and drug rehabs take multiple forms of payment, including self-pay, private insurance, Medi-Cal, and Medicare. Dozens of local quality treatment centers also offer payment assistance or rehab programs at little to no cost for individuals with limited ability to pay.
Low-Cost and Free Treatment Options in Norwalk
Several Norwalk drug rehabs and alcohol rehabs offer discounted or free addiction recovery services for financially eligible individuals. Generally, you can access reduced-cost or free treatment at the following types of facilities:
State-funded rehab centers: These facilities receive funding from various government sources, which allows them to treat financially disadvantaged and marginalized populations at little to no cost.
Methadone clinics: Many of these clinics receive public funding (sometimes from the government) to provide low-cost or free opioid addiction treatment for individuals who cannot pay.
Sliding scale rehab centers: These treatment facilities only charge what patients can realistically afford to pay because they use variable fee structures that base each person's costs on their income.
Non-profit treatment facilities: These organizations receive public funding from various sources. Many use that funding to serve individuals regardless of their ability to pay.
If you're looking for low-cost or free treatment, here are a few rehab centers in and near Norwalk that may be able to help you:6
Western Pacific Med Corp
LA Centers for Alcohol and Drug Abuse (in Santa Fe Springs, roughly two miles away)
Positive Steps Inc. (in Lakewood, roughly five miles away)
You may also be able to qualify for a rehab scholarship if you have a low income and no other means of paying for treatment. Some local rehab centers offer these awards, but you can also apply through third-party foundations like 10,000 Beds.
Pay for Treatment With Medi-Cal or Medicare
If you're a Medicare or Medi-Cal (California Medicaid) beneficiary, you can use your insurance to help cover the cost of several medically necessary addiction treatment services. Depending on your specific plan, those services may include:7, 8
Withdrawal management (detox)
Substance use assessments and treatment referrals
Inpatient treatment
Outpatient rehab programs
Medication-assisted treatment (MAT)
Behavioral health therapy and counseling
Treatment for co-occurring mental health disorders
Telehealth treatment services
If you want to use your insurance to pay for treatment, you must enroll in a Medicare- or Medicaid-approved drug or alcohol rehab in Norwalk. Within 10 miles of the city, you'll find at least 50 recovery centers that take Medi-Cal and 20 that accept Medicare.6
Use Private Insurance to Pay for Rehab
If you have private health insurance, your plan can significantly reduce the cost of therapy and treatment at several Norwalk drug rehabs and alcohol rehabs. It may even eliminate your costs entirely, as most private health plans are required to offer coverage for substance abuse treatment under the Affordable Care Act.9
Within a 10-mile radius of Norwalk, you'll find 35 rehab centers that accept private insurance from several providers, including Aetna, Cigna, Humana, Magellan, BCBS, and others.6 But each facility is in-network with different insurers. You must enroll in a treatment center that's within your plan's provider network to get the most out of your coverage.
To find out which facilities accept your health plan, you can perform an online search for "drug rehabs near me" or "alcohol rehabs near me." Then call locations that interest you to ask about the plans they accept and verify your coverage details.
Local Information About Norwalk, California
Are you considering traveling to an alcohol or drug rehab in Norwalk for treatment? Or perhaps you'd like to visit a loved one who's working through a recovery program in the city? Either way, here's what you should know about Norwalk:

Airports: You can fly into Long Beach Airport or Fullerton Municipal Airport, both of which are about 15-20 minutes from Norwalk by car. You can also fly into the much larger Los Angeles International Airport, which is about 20 miles away.
Lodging options: Both within Norwalk and within just a few miles of the city, you'll find a wide variety of hotels, whether you're looking for an affordable room or a higher-end suite.
Walkability and public transit: If you want to get around on foot, Norwalk is quite walkable and has several designated public walking paths. You can also take advantage of the city's fixed-route bus service if you won't be using a personal vehicle.
Things to do: You won't find a ton to see and do in Norwalk, but you'll find plenty to do nearby. Check out Cerritos Sculpture Garden, Disneyland Park, the LA County Museum of Art, and Walt Disney Concert Hall—the list of must-see attractions in LA County is virtually endless.
If you'd like assistance narrowing down your options for drug or alcohol rehab in Norwalk or anywhere in LA county, we're here for you. Call us anytime at 800-405-1685 (
Who Answers?) to chat with a treatment specialist who can help you explore short-term or long-term treatment programs that suit you or your loved one's needs.