Los Angeles Drug and Alcohol Use Statistics
About 37,770 people in Los Angeles County are receiving addiction treatment in publicly-funded rehabs. However, approximately 725,000 addicted individuals are still in need of treatment, and another 2 million fall under the category of "risky users," meaning they are at risk of developing a substance use disorder and could benefit from treatment as well.1
Here are some more statistics about Los Angeles County drug and alcohol use for people aged 12 and older:1
Just over 6% have alcohol use disorder
Nearly 5% misuse prescription opioids like oxycodone
About 2.5% use cocaine
About 2.8% have an addiction to an illegal drug
Cost of Drug and Alcohol Rehab in Los Angeles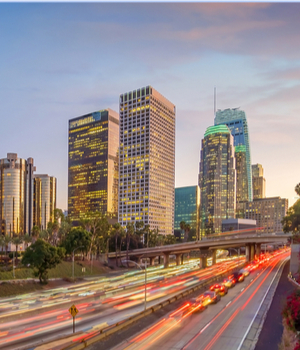 The cost of drug and alcohol rehab in Los Angeles varies from program to program and depends on several influences, such as:
Treatment setting (inpatient vs. outpatient)
Features and amenities (such as upscale offerings)
Duration of program (30 vs. 90 days)
Which insurance providers and plans the program accepts
Government funding
Location (city vs. mountains)
Typically, you can expect inpatient Los Angeles rehabs to be more expensive than outpatient since you are paying for room and board. Likewise, because of the upscale offerings like spa treatment or massage therapy, executive and luxury rehabs will run you much more than a standard inpatient program.
Insurance will help keep your rehab costs down since most plans provide at least partial, if not full, coverage. You'll just want to make sure you find a Los Angeles rehab facility that is in-network with your provider, whether they are private insurance, Medi-Cal, or Medicaid. You can do that by calling the number on the back of your insurance card.
Even if you don't have insurance, there are plenty of state-funded and free rehab programs that offer low-cost or even free care. Other rehabs may offer sliding scale fees, which means that you are only required to pay what you can reasonably afford, based on your financial situation.
Payment Options for California Facilities
Whether you have insurance or not, you can find an affordable Los Angeles rehab that suits your needs. And if you can't find one in Los Angeles, other parts of California offer low-cost treatment as well. In fact, there are over 1,500 treatment programs across the state. Of these rehabs:2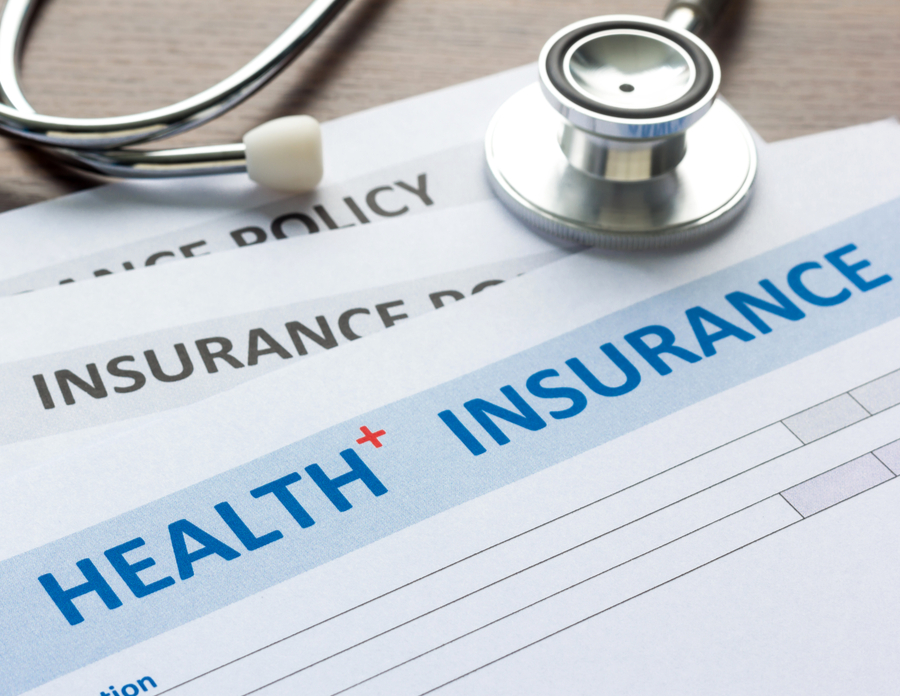 875 rehabs in California accept private health insurance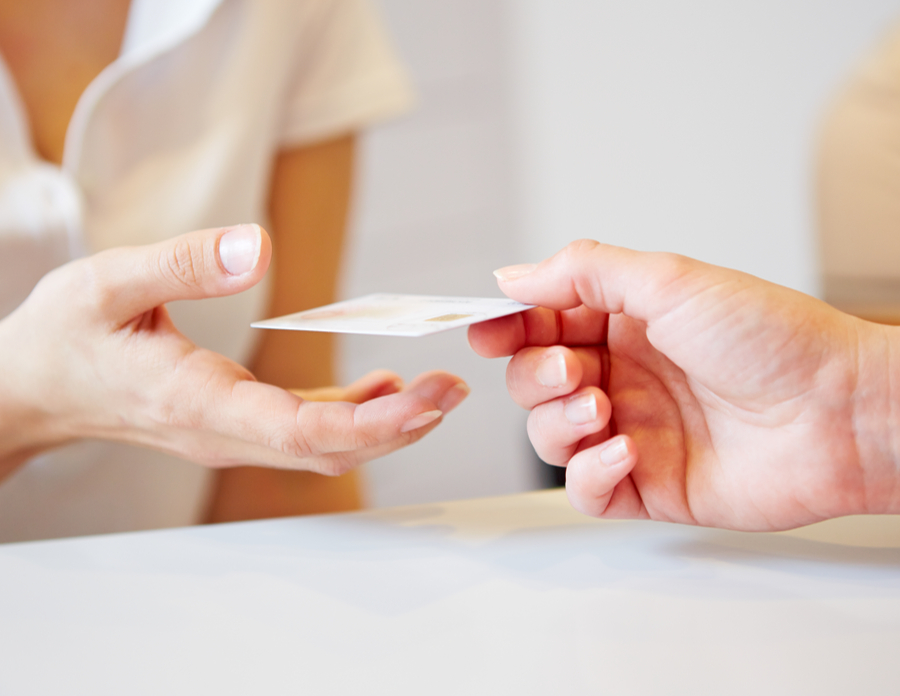 314 rehabs in California accept Medi-Cal insurance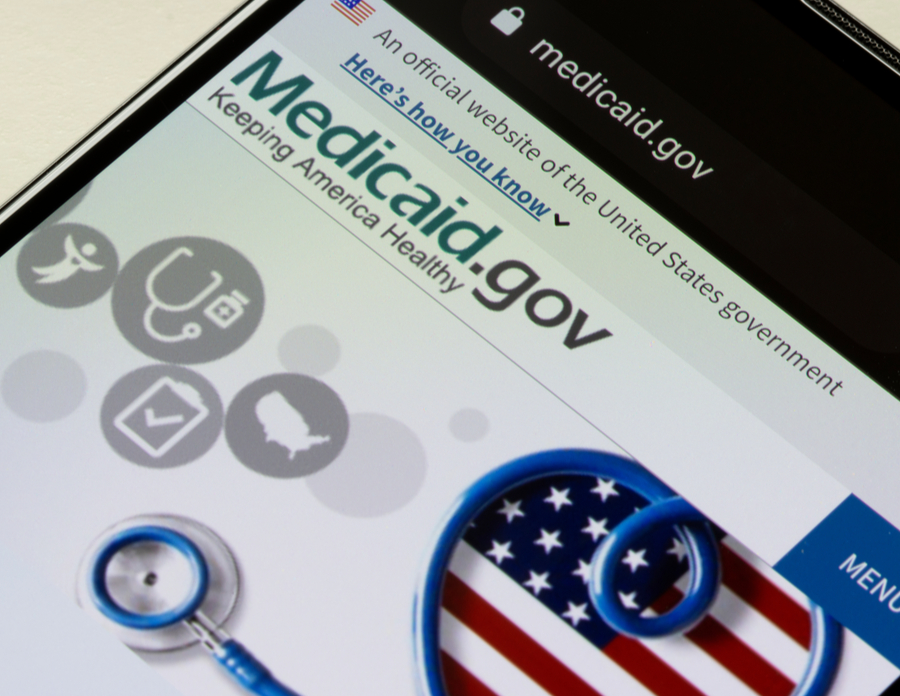 587 rehabs in California accept Medicaid insurance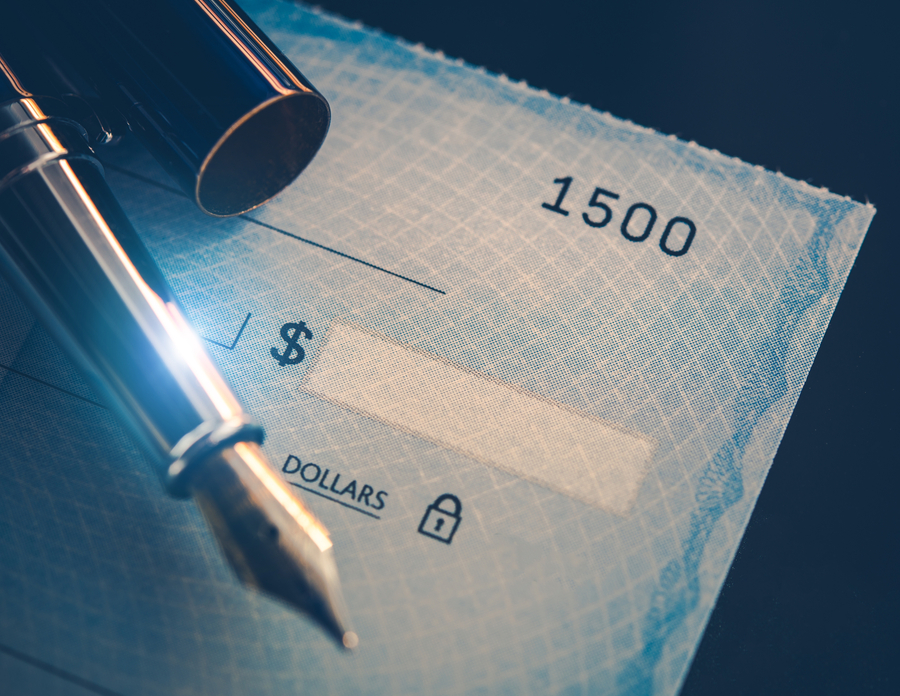 1,244 rehabs in California accept cash or self-payment

When you are in the research phase of your treatment search, make sure you ask each treatment center what payment options they have. Chances are, they may be willing to work with you and your financial situation.
Find Low-Cost and Free Rehabs in Los Angeles
Los Angeles offers many low-cost and free rehab options across the city and county. Some programs are able to keep their costs low thanks to government funding. These free rehabs are accessible for those with no insurance or no income, and the facilities usually require that potential patients verify their residence within California, their legal residence in the U.S., addiction status, and lack of insurance and income.
Besides choosing a state-funded rehab, there are some other ways you can make treatment much more affordable for yourself or someone you care about, such as by:
Choosing a sliding scale rehab center
Applying for individual rehab scholarships
Applying for grants offered through the Substance Abuse and Mental Health Services Administration (SAMHSA)
Raising money on a crowdfunding site
Finding a center that offers financing or payment plans
Types of Drug Rehab Programs in Los Angeles, CA
Addiction treatment is not a one-size-fits-all approach – everyone has different needs based on their history, intersecting identities, substance use, and more. Los Angeles drug and alcohol rehabs acknowledge and embrace the need for specialized and culturally-responsive care.
LGBTQ+ Rehab
Rehabs that specialize in treating members of the LGBTQ+ community provide a safe space for patients to recover from drug and alcohol addiction. Providers also understand challenges unique to this community, such as internalized homophobia and transphobia, family rejection, social exclusion, and discrimination.

Faith-Based Rehab
Faith-based rehab programs offer a spiritual approach to addiction recovery, integrating prayer groups and literature studies into treatment plans. If your religion is important to you, you may want to consider finding a spiritual rehab.

Men-Only Rehab
Men-only rehab programs exclusively treat men who are recovering from addiction. Men are often stigmatized or judged for being "weak" for seeking treatment, and men-only treatment programs understand these challenges and can cater treatment specifically for their needs.

Women-Only Rehab
Women-only rehabs specialize in treating women and provide a safe space for women to process and recover, especially for those who may have experienced sexual assault or abuse from a male partner or loved one.

Teen Rehab
Teen rehabs understand the importance of adolescents and teens having their own space for addiction recovery in which they can support one another from an understanding and empathetic place. Teens may have different treatment needs than adults, such as help with family dynamics, co-occurring mental health disorders, and education.

Young Adult Rehab
Young adult rehabs specialize in treating people between the ages of 18 and 30 years old, addressing unique challenges and risk factors, such as academic stress, thrill-seeking behaviors, drug experimentation, and more.

Luxury Rehab
Luxury rehabs provide patients with a relaxing resort-like environment to jumpstart their addiction recovery. Every luxury treatment program is different but they typically provide upscale features, such as swimming pools, massage therapy, spa treatment, equine therapy, gourmet meals, and more.

Executive Rehab
Executive rehabs specialize in treating working professionals who need to continue working while recovering from drug or alcohol addiction. They typically combine the upscale features and setting of a luxury rehab with practical amenities, such as high-speed internet, private workrooms, and more.

State-Funded vs. Private Treatment Options in Los Angeles
State-funded rehabs receive financial assistance from the government, which allows them to offset the financial burden of treatment for many prospective patients. Meanwhile, private treatment options do not receive assistance from the state.
Public-funded, or state-funded, rehabs are often more affordable than private rehabs, and they often offer no-cost options for people who cannot otherwise afford addiction care. Fortunately, Los Angeles offers an array of state-funded treatment options.
Popular Drug and Alcohol Rehab Centers in Los Angeles
Los Angeles touts countless drug and alcohol rehab options, all of which can help jumpstart your recovery. However, we have chosen a few select Los Angeles rehabs to feature.
The Hills Treatment Center in Hollywood Hills
The Hills Treatment Center in Hollywood Hills offers a private and beautiful treatment setting on a four-acre property with luxurious amenities and features, such as a swimming pool, housekeeping services, and gourmet meals. The Hills Treatment Center specializes in treating a variety of addictions as well as eating disorders and treats specific populations, such as the LGBTQ+ community and high-level executives. They accept private insurance and self-pay options.
Revive Recovery & Detox Services in Fairfax
Revive Recovery & Detox Services in Fairfax, LA is a residential treatment and detox program offering gorgeous oceanfront views, meditation, massage, acupuncture, art, and pet-friendly rules. This facility offers men-only programs, women-only programs, as well as young adult and LGBTQ+ specialties. They accept a variety of self-pay and insurance options and offer sliding scale payment assistance.
Bel Air Treatment in Bel Air
Bel Air Treatment is a residential rehab offering a variety of coveted features and amenities like a meditation room, yoga studio, music room, and art activities. Residents also have access to surrounding hiking trails to benefit from exercise and being in nature. Their specialties include dual diagnosis, men-only and women-only rehab, teen rehab, alcohol and opioid addictions, and more. They accept a variety of private insurance options.
What to Expect at a Los Angeles Rehab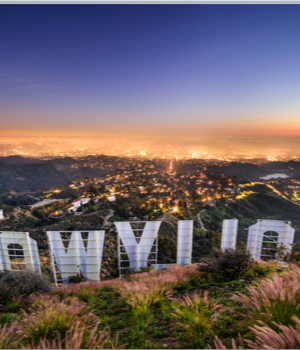 If you aren't sure what to expect at alcohol and drug rehab, that's understandable—the process can sometimes be confusing or unclear. Plus, every rehab conducts itself differently. But no matter which Los Angeles rehab you choose, you can expect your treatment to include several evidence-based practices, such as detox, a combination of therapies, co-occurring mental health treatment, and addiction medication, if applicable.
Detox Services
Chronic drug and alcohol use can lead to physiological dependence, which means your brain and body adjust to the presence of the substance and need it to function normally. When you suddenly stop using alcohol or drugs, you will experience unpleasant and distressing withdrawal symptoms. Withdrawal symptoms vary considerably, depending on:
What substance(s) you use
How long you've been using substances
How much you typically use
Your individual physiology
Your physical and mental health
The method of administration (e.g. injecting or snorting)
Withdrawal can be potentially fatal for substances like alcohol, benzodiazepines, and barbiturates. Opioid withdrawal can also be extremely painful, though it's not typically dangerous. This is why medical detox, which involves 24/7 care and supervision, is often advised for withdrawal from these particular substances.
Withdrawal from other substances like cocaine, methamphetamine, MDMA, marijuana, PCP, and Adderall, while sometimes mild, can also necessitate professional detox services, especially in the case of mental health symptoms like depression and suicidal ideation.
Detox involves a set of interventions aimed at treating your withdrawal symptoms and achieving a medically stable, substance-free state. These interventions may include:
FDA-approved withdrawal medications
Symptomatic medications
Supportive care, such as IV fluids
Case management
Detox counseling
When you enter a Los Angeles rehab, you will likely receive detox services before beginning your treatment plan. The detox process may last anywhere from a few days to a couple of weeks, depending on the substance and whether they are using medications to treat your symptoms.
Outpatient Treatment in Los Angeles
If your treatment program is outpatient, you may be able to continue working, attending school, or meeting responsibilities at home while in recovery. If you feel comfortable doing so, you may want to talk to your job or school about treatment hours so that they can possibly work around your program.
There are several outpatient treatment options in Los Angeles, including:
Partial hospitalization programs (PHPs): The most intensive outpatient option, PHPs involve several hours of treatment per day, five to seven days per week. It often serves as a good bridge between inpatient and outpatient care.
Intensive outpatient programs (IOPs): IOPs involve several hours of therapy, for three to five days per week.
Standard outpatient treatment: Standard outpatient care is the least intensive option, involving just a few hours of therapy per week, meeting one or two times.
When attending a Los Angeles outpatient rehab, you may want to supplement your treatment with other forms of support, such as 12-step programs like Narcotics Anonymous (NA) and Alcoholics Anonymous (AA) or non-12-step programs like SMART Recovery. Peer support groups don't constitute substance abuse treatment, but rather, they offer support from other who understand what you may be going through and can offer guidance.
Inpatient Rehab in Los Angeles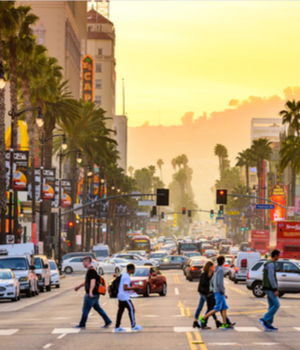 Inpatient Los Angeles rehab involves living at the treatment center for the length of your program, which may last anywhere from 30 to 90 days. However, treatment may last longer than three months if your treatment team deems it necessary. Longer rehab stays are typically associated with better treatment outcomes.
When you arrive at inpatient care, you'll complete your intake paperwork and you're your belongings searched for unapproved items like drugs, alcohol, weapons, etc. A treatment professional will conduct a biopsychosocial assessment, which evaluates things like:
Your substance use
Your family history of substance use
Your mental and physical health
Your history of withdrawal
Your treatment history
Once they complete your evaluation, they'll use this information to create an individualized treatment plan tailored to meet your needs. This treatment plan isn't static—the team may adjust it throughout your stay to reflect what is working and isn't working.
Your treatment plan will likely involve a myriad of therapies and treatment modalities, such as:
Group therapy
Family counseling
Individual therapy
Relapse prevention classes
Drug education classes
Peer support meetings
Medication-assisted treatment or medication maintenance
Aftercare planning
Some programs may also offer holistic or experiential activities, such as creative arts therapy, equine therapy, acupuncture, meditation, and yoga classes. Ultimately, the schedule and treatment offerings will depend on the program's philosophy and approach to addiction recovery.
Dual Diagnosis Care
Many people with a substance addiction also have a co-occurring mental health disorder, such as bipolar disorder, antisocial personality disorder, major depressive disorder, or posttraumatic stress disorder (PTSD). Co-occurring disorders, also known as a dual diagnosis, require comprehensive and integrated care that fully addresses the unique challenges of each disorder.
This is because addiction and mental health conditions can complicate and worsen the symptoms of each other. If you only receive treatment for your addiction, then your untreated mental health symptoms may cause you to return to substance use in order to cope. Likewise, if you only receive mental health care, you may continue using drugs or alcohol, which can exacerbate your mental health symptoms and hinder recovery.
A Los Angeles dual diagnosis rehab can provide you with care from several different professionals, including doctors, psychiatrists, substance abuse counselors, mental health specialists, psychologists, and more. With the help of a multidisciplinary treatment team, you can achieve full recovery.
Online Addiction Care (Telehealth)
Travel and location don't have to be a barrier to receiving high-quality and specialized addiction treatment. Online addiction treatment and telehealth services are more widely available than ever before. If you don't live near a Los Angeles rehab or you don't have the time to travel to treatment, you may want to consider attending virtual addiction treatment. This option is also beneficial for anyone who has ongoing obligations, such as childcare.
Much like in-person addiction treatment, virtual rehab consists of a myriad of therapies, such as individual therapy, group counseling, family therapy, and doctor's appointments. The only difference is, you can begin your recovery process from the comfort of your home and meet with your treatment team over video calls. This does mean that you will need high-speed internet access. If you can't afford internet, the government offers low-cost internet for families who need assistance.
Before choosing a telehealth program, you'll want to check the cost. Some insurance plans cover virtual rehab while others may not, meaning you will have to pay out of pocket.
Medications for Opioid and Alcohol Addiction
While in a Los Angeles drug and alcohol rehab, you may receive medications if you are being treated for alcohol or opioid addiction. There are medications approved by the Food and Drug Administration for the treatment of these two types of addictions. These medications include:3,4
Acamprosate: This alcohol addiction medication reduces cravings and post-acute withdrawal symptoms like insomnia and anxiety.
Disulfiram (Antabuse): This alcohol addiction medication causes unwanted symptoms like flushing and heart palpitations when you drink while taking it. This reduces your motivation or desire to drink.
Naltrexone (Revia/Vivitrol): This alcohol and opioid addiction treatment medication is an opioid antagonist that binds to receptors in the brain and blocks the desirable effects of alcohol and opioids, making them less rewarding.
Methadone: This opioid addiction medication is a full opioid agonist that reduces withdrawal symptoms and cravings without producing a euphoric high.
Buprenorphine: This opioid addiction medication is a partial opioid agonist that alleviates cravings and withdrawal without causing pleasurable feelings.
Suboxone (buprenorphine/naloxone): This combination opioid addiction medication includes buprenorphine to alleviate cravings and withdrawal and naloxone, an opioid antagonist that is often used to reverse the effects of an opioid overdose. When included in this combination medication, naloxone deters misuse because if someone injects Suboxone, they will go into immediate withdrawal.
If you have a co-occurring mental health disorder, you may also be prescribed mental health medications, such as antidepressants or mood stabilizers.
Should I Travel to Los Angeles for Drug and Alcohol Treatment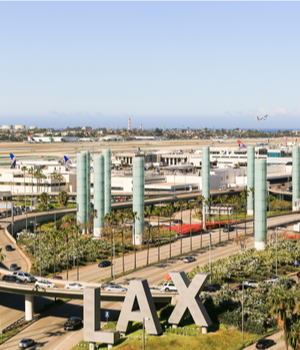 Whether you wind up traveling to Los Angeles for drug and alcohol rehab is ultimately up to you and your treatment priorities. Here are some reasons you may want to consider attending a rehab in Los Angeles:
You prefer the climate of Los Angeles
You want a change of scenery
You live in a state or city that doesn't offer the type of treatment you need
You want treatment by the beach
You have family or friends who live in Los Angeles and can provide support
Your insurance covers treatment in Los Angeles
One of the major advantages of attending rehab in Los Angeles is the wonderful climate. Even in the winter, temperatures are generally fairly warm, especially during the day.
If you live somewhere where the weather is particularly bad in the winter, you may want to travel to Los Angeles to take advantage of the sunny weather.
Another advantage is that traveling to Los Angeles allows you to escape your everyday environment, which is likely rife with stressors and triggers, including loved ones who have enabled your substance use or who use substances with you.
Traveling for treatment allows you to clear your head and focus solely on your recovery.
Drug and Alcohol Laws in Los Angeles
California Good Samaritan Overdose Prevention Law: The Good Samaritan law of California was created in response to the rising number of fatal drug overdoses. Many of these deaths are preventable, but witnesses often avoid calling 911 out of fear they will be arrested. This law is designed to encourage seeking medical care for an overdose victim by providing a 911 caller limited protection from arrest, charge and/or prosecution for low-level drug law violations. It's important to note this law only protects people who possess small amounts of drugs in quantities not suggesting trafficking or sales. If you and your friends are using illicit drugs and suspect that someone has overdosed, call 911 right away. The Good Samaritan law ensures you will not face drug charges after calling for help for your friend.

California Government Treatment Bills: The California Ethical Treatment for Persons with Substance Use Disorder Act is a bill aimed at providing patients receiving addiction treatment to be treated with respect and dignity. It outlines requirements for all California rehabs, such as individualized treatment plans, dual diagnosis care, evidence-based practices, and credentialed and qualified treatment staff. Under Senate Bill 110, contingency management, a drug treatment program offering tangible rewards and incentives for abstinent behaviors, such as drug-free urine tests, is now covered under Medi-Cal.5
Rehab for People Convicted of Non-Violent Crimes: Under Proposition 36, California allows those who have been convicted of non-violent crimes to choose between incarceration and probation with rehab services.6
California Employee Protections for Addiction Treatment: California employers with 25 or more employees are required to accommodate employees who attend addiction treatment voluntarily. These accommodations can vary but may include vacation time, permission to use sick leave, or unpaid time off with job protection. Employees may also be able to receive time off through the Family and Medical Leave Act (FMLA) or the California Family Rights Act (CFRA).

How to Choose the Best Los Angeles Rehab for You
Since everyone has different treatment needs, everyone is going to benefit from a different drug or alcohol rehab program. One person may want an upscale residential setting that resembles a resort while someone else may be looking for a flexible intensive outpatient program to attend when they aren't working. When choosing a Los Angeles drug rehab, you should consider the following factors:
Treatment philosophy: Some rehabs may have a different treatment approach or philosophy, such as holistic rehabs that integrate alternative and complementary treatments like yoga into care and faith-based rehabs that have a spiritual approach to recovery.
Treatment setting: Decide if you'd like a more urban setting like in downtown Los Angeles, a relaxed beach environment, or treatment away from people in the mountains.
Inpatient or outpatient: Choosing whether you want to attend inpatient/residential rehab or outpatient care can help you narrow down your choices. If you aren't sure which type is right for you, you can always receive an evaluation through your healthcare provider.
Demographic-specific treatment: Some Los Angeles addiction treatment programs specialize in treating specific demographics, such as veterans, teens, LGBTQ+ individuals, and more.
Cost: When choosing a Los Angeles alcohol and drug rehab, make sure you consider the cost, as well as any financing options that may be available to you through the rehab or SAMHSA.
Insurance: If you have drug rehab insurance, make sure you find a program that accepts your provider and plan.
Features and amenities: Rehab features and amenities are really important to some people while others are less concerned about them, but make sure you investigate what features are offered, such as spa treatments, pools, private rooms, and more.
Visitor policy: If visiting with your family during your recovery is important to you, then you'll want to compare visitor policies to settle on which one works best for you and your loved ones.
Peer support: If you enjoy mutual support groups, you may want to choose a Los Angeles rehab that integrates peer support meetings into treatment plans.
With countless rehabs to choose from in Los Angeles, finding the right program should be fairly easy. If you find that you need assistance in choosing a program, we are here to help. Call our free and confidential helpline at 800-926-9037 (
Who Answers?) to speak to a treatment support specialist. Someone is available 24/7 to assist you.
Resources