Alcohol and Drug Use Statistics in Union City, CA
Union City and Alameda County have experienced the effects of substance use. Here is some data about alcohol and drug abuse in Alameda County:2, 3
137
In 2021, 137 individuals had to be hospitalized for opioid overdose.
18%
In 2021, 18% of adults reported excessive drinking.
25%
A full 25% of motor vehicle accident fatalities involved alcohol impairment.
Is it Easy to Travel to and Within Union City, CA?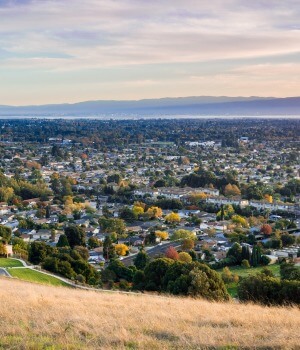 Choosing the right rehab is the first step to recovery. You may want more information about detox. You may want to find out about free rehab options. Whether you are looking for an inpatient rehab or outpatient treatment, you have many options available for alcohol or drug rehab in Union City. If you are thinking about attending a rehab center in Union City, CA, or have a loved one in rehab, you will want some tips to make your travels easier:
There are quite a few options to fly into UnionCity. The closest option is Oakland International Airport. You can also fly in from the San Francisco International Airport or the San Jose International Airport.
Hotel accommodations for any budget are plentiful in Union City due to its location near San Francisco and San Jose.
You may want to arrange transportation before arriving so that you can get around. Union City is mostly dependent on cars to get tasks done but it is somewhat bike friendly.
If you love history, you can spend some time at the Union City Historical Museum to learn about the local history of the city.
Nature lovers will enjoy a visit to the Coyote Hills Regional Park, which boasts 978 acres of nature and beautiful views.
To get a view of the architecture of the 1800s, you can visit the Ardenwood Historic Farm.
Resources
Healthy Alameda County. (2022). Age-Adjusted Drug and Opioid-Involved Overdose Death Rate.
California Department of Public Health. (2022). California Overdose Surveillance Dashboard.
University of Wisconsin Population Health Institute. (2022). County Health Rankings and Roadmaps: California-Alameda County.