Rancho Cucamonga, CA Drug and Alcohol Statistics
A wide range of public health and safety problems can be directly linked to substance use, including substance use disorders (SUDs), motor vehicle accidents, domestic violence and other types of crime, unplanned pregnancy, and serious health issues such as HIV/AIDS, cancer, birth defects, and heart and liver disease.1 Those who engage in substance use from an early age are also more likely to experience long-term developmental changes as well as a SUD.1
Below are the current trends for SUDs in San Bernardino County, where Rancho Cucamonga is located:1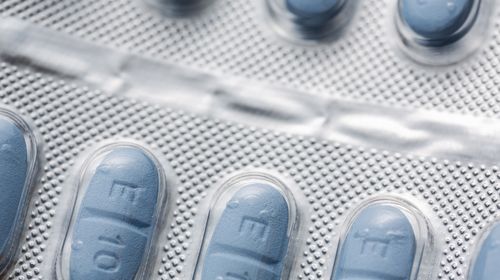 During the past decade, there was a 103% increase in opiate rehab admissions and an 18% increase in alcohol admissions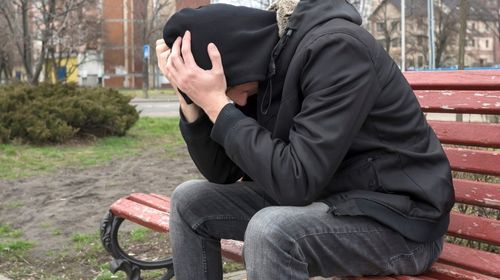 45% of those admitted for treatment are typically white, followed by Latinos at 38% and African Americans at 9%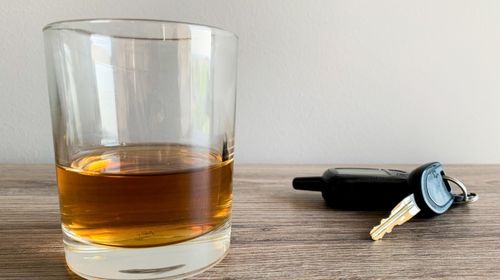 In 2019, 11% of all serious motor vehicle collisions involved alcohol — compared to the 10% of statewide collisions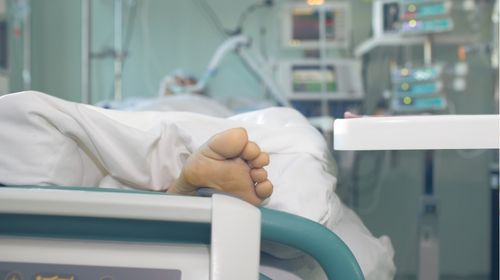 During the past decade, the number of drug- and alcohol-related deaths increased steadily at a rate of 12.4 deaths per 100,000 people
Expert Insights

I recently read an addiction-related book that brought me to tears several times. The author, Janice Boyd, is from Rancho Cucamonga, California, and is a devout Christian. Her book is titled "Daddy Was a Heroin Addict." The book reflects on her father's influence during her young teenage years and into adulthood until his death at the age of 79. Her father was a heroin addict during all of those formative years. The author discusses her father showing up at family functions appearing to be happy, healthy, and funny. What people did not realize, however, was that behind closed doors he was struggling with a heroin addiction that would eventually claim his life. She goes into detail about his troubled and dark sides that would emerge quite often, especially when he was in withdrawal, and how these traumatizing events shaped and formed her into the woman that she is today. As someone who has been in recovery for 12 years, it made me reflect on how my actions impacted my own family and friends. I can only hope that the good that I have done and continue to do in my own recovery helps to mend the heartache I caused the people who I love the most. We never intentionally mean to hurt our loved ones when we are in active addiction, but that inflicted pain is inevitable when addiction drives our every waking moment.

~ Nikki Seay
Top 5 Drug Rehabs in Rancho Cucamonga, CA
Below are the top five addiction treatment centers in Rancho Cucamonga based on the following criteria:
Offering evidence-based treatment
Accreditation
Certifications
Client testimonials / reviews
Inland Valley Drug and Alcohol Recovery
Inland Valley Drug and Alcohol Recovery provides substance abuse and counseling services in Rancho Cucamonga, California. They are a continuum of care network that offers an array of substance abuse services including inpatient detoxification and transitional living homes. Classes on anger management, parenting, and AIDS awareness are offered on site.

Inland Valley Drug and Alcohol Recovery specializes in:

Detox
Residential
Transitional Living

Treatment programs are supported by:

The Commission on Accreditation of Rehabilitation Facilities

Location and contact information:
1260 East Arrow Highway
Upland, CA 91786
(909) 932-1069
Hathaway Recovery Center
Hathaway Recovery Center is a fully accredited, premier residential treatment center located in Claremont, California. They address the co-occurring, dual diagnosis, and associated conditions commonly found with drug abuse and addiction. Private rooms are available.

Hathaway Recovery Center specializes in:

Detox
Residential
Partial Hospitalization
Intensive Outpatient

Treatment programs are supported by:

Location and contact information:
1042 Belmont Abbey Lane
Claremont, CA 91711
(909) 971-3333
New Creation Intensive Outpatient
New Creation Intensive Outpatient is a drug and alcohol outpatient treatment center located in Ontario, California. Their program consists of educational groups, process groups, topic discussions, relapse prevention and self-esteem. Transportation is provided for those who do not have means to get to treatment.

New Creation Intensive Outpatient specializes in:

Partial Hospitalization
Intensive Outpatient
Outpatient
Sober Living

Location and contact information:
3286 E Guasti Rd Suite 100
Ontario, CA 91761
(909) 906-9844
Everlast Recovery
Everlast is a nationally recognized residential addiction and mental health treatment facility located in Riverside, California. Comfortable rooms, home-cooked meals, and a warm environment are the backdrop of their residential location. Clinical services based on scientific evidence, along with holistic treatment options are provided.

Everlast Recovery specializes in:

Sub-Acute Medical Detox
Inpatient
Medication Assisted Treatment
12-steps

Treatment programs are supported by:

The Joint Commission
LegitScript Certified

Location and contact information:
6560 Sandy Lane
Riverside, CA 92505
(866) 338-6925
AEGIS Medical Systems
AEGIS Medical Systems is a Pinnacle Treatment Center facility that treats alcohol, drugs, and dual diagnosis in Ontario, California. After a medically supervised detox, mental health conditions that contributed to the addictive cycle will also be addressed. Peer support, aftercare, and case management are available upon leaving treatment.

AEGIS Medical Systems is supported by:

Detox
Inpatient
Residential
Partial Hospitalization
Intensive Outpatient
Outpatient
Medication Assisted Treatment
Peer Support

Treatment programs are supported by:

The Commission on Accreditation of Rehabilitation Facilities

Location and contact information:
125 West F Street
Ontario, CA 91762
(909) 986-4550
Cost of Drug Rehab in Rancho Cucamonga
The cost of drug and alcohol rehab in Rancho Cucamonga can be expensive. However, the costs do vary based on several variables, such as the type of facility or treatment program you're admitted to. Since there's no approximate answer to how much your treatment will cost, it's best to have an idea of the variables that will affect the cost.
Here's what you'll need to consider:

Treatment setting (inpatient or outpatient)

Features and amenities (luxury or standard rehab facility)

Duration of program (30, 60, or 90 days)

Health insurance plan (private insurance, Medicaid, and Medicare)

Choosing a rehab facility in-network with health insurance provider

Location (city vs. suburb)

The cost of attending a drug and alcohol rehab in Rancho Cucamonga shouldn't be a deciding factor in whether or not you receive care. While insurance can make funding your treatment much easier, there are options out there for all levels of income.
Low-Cost and Free Drug Rehab Centers in Rancho Cucamonga
When we talk about free options for alcohol and drug rehab in Rancho Cucamonga, we're talking about government-funded facilities. However, this also extends to low-cost facilities that offer more affordable payment options.
Free treatment facilities are either funded on the local, state, or federal level, and they offer basic amenities, which include medically assisted detoxes and 30- to 90-day residential programs. Of course, to qualify for free drug rehabs in Rancho Cucamonga, you must have proof of the following:
U.S. citizenship and local residency
No income or low income
No health insurance coverage
In some cases, the free care also depends on the severity of your SUD, which means you may end up waitlisted or denied funded treatment. However, you have other options, including the following:
Choosing a facility that offers sliding scale payments or special financing. These facilities will work with you based on your income level and what you can realistically afford to pay each month.
Applying for grants and scholarships. These resources are usually funded by various organizations as charitable contributions. They're also often funded by independent donors. Best of all, you don't have to pay back the money you receive. You can find scholarships and grants through the Substance Abuse and Mental Health Services Administration (SAMHSA)2 or the California Grant Watch website.3
Addiction Treatment Settings
Inpatient: Inpatient is also sometimes referred to as residential care. Inpatient involves you spending both your days and nights, essentially living, within the facility as you go through care. Inpatient offers you the opportunity to focus completely on your treatment, round-the-clock care and support from professionals, and support from your peers who go through rehab with you. Inpatient also allows for a medical detox if you need it, which helps you stay safe and comfortable during withdrawal.
Outpatient: Outpatient offers high-quality treatment while allowing you to live in your own home and go to work or school. This type of rehabilitation offers different levels of care such as partial hospitalization programs (PHPs), intensive outpatient programs (IOPs), standard outpatient, and aftercare. Outpatient is mainly therapy focused and often best for you if you have a mild addiction. This type of care also offers both peer support groups and individual therapies based on your needs.
Specialized Drug Rehabs in Rancho Cucamonga
Another thing to consider when it comes to drug and alcohol rehabs in Rancho Cucamonga is the different types of treatment programs available.
Here's a quick overview of the type of programs you'll come across during your search for accredited Rancho Cucamonga drug rehabs:

Rehab for specific populations: There are many facilities and detox centers in Rancho Cucamonga out there that cater to specific populations. This would include the LGBTQ+ community, faith-based communities, veterans, gender-specific, young adults, and pregnant women, among others. These programs tailor to the specific needs of each community while creating a safe space among similar people for them to recover.
Dual diagnosis: Dual-diagnosis care offers treatment for both substance use disorders and mental illness. Dual-diagnosis programs are uniquely equipped to treat those who suffer from mental illness and substance use disorders or alcoholism.
How to Choose the Right Rancho Cucamonga Rehab
Since each facility will operate differently, there's a lot to consider when choosing the best alcohol and drug rehab in Rancho Cucamonga to meet your needs. Keep in mind that many operate based on a core philosophy for treatment, which means the facility you like may not necessarily offer a recovery program that will work for you.
Here's a breakdown of what you'll want to think about when narrowing down the Rancho Cucamonga alcohol rehabs:
Location: The location of your facility directly affects the cost as well as the success of your recovery. So, choose a place that you can afford and that will benefit your peace and healing.
Costs: Always consider the cost of the facility against what you can realistically afford — keeping all financing options in mind.
Treatment type: The type of program you need will depend entirely on your individual case and the recommendation of your doctor or medical team.
Philosophy: Be sure you understand the core philosophies that govern each facility to ensure it aligns with your needs and beliefs.
Program rules: Different facilities have different rules regarding scheduling, visitor allowances, chores, and other aspects of care. Make sure you're OK with the facility's rules to ensure a smooth transition into your program.
Amenities: Each facility will have different amenities to offer. This could range from private or shared rooms to yoga and meditation classes. All of which can make a huge difference in your recovery.
Should You Travel for Drug and Alcohol Rehab in Rancho Cucamonga?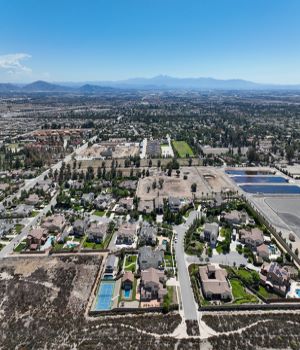 Many people choose to seek treatment for a SUD away from home, and that would include temporarily relocating to Rancho Cucamonga. The suburb of Rancho Cucamonga is centrally located, just 37 miles east of Los Angeles. This means if you're traveling from San Diego, L.A., or Palm Springs, you won't be too far from home and you'll also be close enough to both the mountains and the beach.
Many people choose to travel for drug and alcohol rehab in Rancho Cucamonga (or relocate in general) because it allows them to:
Be closer to family and friends for support (or further away)
Get away from the negative environment that made them develop a SUD
Have more anonymity during recovery, protecting their privacy
Attend a treatment facility that caters to specific populations, such as LGBTQ+ or women's only centers
Access better quality or more affordable care
If you're thinking about traveling to Rancho Cucamonga detox centers or drug rehabs, you'll need to consider your needs and how they figure into the options that the suburb has available. You'll also want to think about other things, such as the costs and what type of setting you want your treatment to take place in.
To narrow down your search, we've made a quick list of some of the best neighborhoods to seek out drug and alcohol rehab in Rancho Cucamonga:
Alta Loma
Redlands
Rubidoux
Sycamore Canyon Park
Misa Loma
Rancho Fontana
Etiwanda
North Cucamonga
Alcohol and Drug Laws in Rancho Cucamonga, CA
The state of California has been working hard to create legislation that's more supportive of its residents struggling with substance use disorders. Here's an overview of the alcohol and drug laws that apply to this Southern California city.
Good Samaritan Drug Overdose Act: The Good Samaritan law offers a certain amount of protection for individuals experiencing an overdose or individuals trying to help someone experiencing an overdose. You'll find that this law exists in virtually every state and prevents individuals from arrest and prosecution when seeking urgent medical help while having taken illicit substances or having them at the scene of the emergency.
AB 1535: Pharmacy Naloxone Bill: In addition to the Good Samaritan law, the Naloxone bill was passed to allow participating pharmacies to sell naloxone to regular citizens for the reversal of opioid overdoses. This means that anyone can access and administer naloxone in the event of an overdose emergency when necessary without any subsequent legal implications.
CA Proposition 47: California's Proposition 47 is a bill that aims to reclassify drug possession offenses making most felonies only misdemeanors. It should be noted, however, that felony charges can still occur under certain circumstances and misdemeanors often come with serious consequences, including jail time. Ultimately, the goal is to ensure that individuals with SUDs and non-violent offenders can receive a second chance or the necessary support for recovery whenever possible.