Expert Insights

I loved hearing in the news that there is a new treatment center in Sacramento that's run by people who have overcome addiction themselves. As a person who has recovered, I can see how hard it is to engage with providers who don't truly understand substance use disorders. As one of the most stigmatized mental health conditions, many providers still believe drug use and addiction is an issue of morality even though they know it is a valid behavioral health condition. With providers who have lived experience, much like peer programs, I believe treatment will be more successful because they can empathize with patients, share their own experiences, and gain more trust with clients. I think this will lead to better outcomes.

~ Natalie Baker
Top Drug Rehabs in Sacramento
Every alcohol and drug rehab in Sacramento offers its own set of unique amenities, programs, and therapies. Evidence-based treatment is available at multiple inpatient centers in Sacramento. These facilities often provide a range of therapies, faith-based treatments, and outpatient options for recovery.
Below are the best addiction treatment centers in Sacramento based on the following criteria:
Offering evidence-based treatment
Accreditation
Certifications
Client testimonials / reviews
Best Luxury Rehab: Diamond House Detox
Located in Northern California, Diamond House Detox is a medical detoxification center offering treatment of varying lengths depending on your needs. You may choose from a 7-10 day detox to up to 120 days of intensive inpatient recovery treatment.

Treatment programs include:

Medical detox services
Medication management
Residential treatment
Outpatient treatment
Individual and group counseling
Educational sessions
Dual-diagnosis treatments

Treatment programs are supported by:

State Department of Health Care Services

Location and contact information:
6808 Fleming Ave
Sacramento, CA 95828
(800) 205-6107
Best 12-Step Program: Azure Acres Recovery Center
Located in Sonoma County, California, Azure Acres offers a full continuum of services designed to help you recover from addiction and maintain your sobriety. Here, you'll find intensive outpatient programming at two separate locations, with one located in Sacramento.

Treatment programs include:

Detox services
Residential program
Partial hospitalization program (PHP)
Intensive outpatient program (IOP)
Aftercare planning
Family program
Veteran affairs program

Treatment programs are supported by:

Commission on Accreditation of Rehabilitation Facilities (CARF) accreditation
State Department of Health Care Services
National Association of Addiction Treatment Providers (NAATP) member

Location and contact information:
2641 Cottage Way #8
Sacramento, CA 95825
(916) 974-9067
Best for Dual Diagnosis: Essential Behavioral Health
Essential Behavioral Health has a state-of-the-art outpatient facility in Sacramento and a residential drug detox center in Fair Oaks. They offer comprehensive treatment programs for substance use, mental health disorders, and co-occurring disorders.

Treatment programs include:

Detox services
Intensive outpatient programs (IOPs)
Outpatient care program
Individual and group therapy
Recovery residences

Treatment programs are supported by:

Joint Commission accreditation
State Department of Health Care Services
LegitScript Certified

Location and contact information:
8950 Cal Center Dr #165
Sacramento, CA 95826
(916) 642-7464
Medicaid & Grants Available: BAART Programs Norwood
Located off Norwood Avenue and serving Sacramento, BAART Programs Norwood offers various services such as medication-assisted treatment (MAT), counseling, addiction education, and relapse prevention.

Treatment programs include:

Methadone and buprenorphine maintenance in clinic
Take-home medication program
Individual and group counseling
HIV/HCV screening
Case management
Addiction education
Relapse prevention
Integrated primary healthcare
Mental health services

Treatment programs are supported by:

Location and contact information:
310 Harris Ave # A
Sacramento, CA 95838
(916) 649-6793
Best Opioid Detox Center: C.O.R.E. Medical Clinic
CORE Medical Clinic in Sacramento offers a wide range of treatment services, including medication-assisted treatment to treat opioid dependence.

Treatment programs include:

Buprenorphine program
Methadone maintenance program
Sublocade program
Vivitrol
Long-term detox
Discharge planning

Treatment programs are supported by:

Commission on Accreditation of Rehabilitation Facilities (CARF) accreditation

Location and contact information:
2100 Capitol Ave
Sacramento, CA 95816
(916) 442-4985
How Does Sacramento Compare in Alcohol and Drug Use?
Sacramento saw 70 opioid-related overdose deaths in 2018, a 25% increase for the city.1 Data shows future trends include increases in heroin and synthetic opioid-related overdose fatalities, along with opioid-related hospital emergency department (ED) visits.2 With a total of 45 mental health treatment facilities and 58 accredited alcohol and drug rehab centers in Sacramento, residents of California's capital city can access the necessary tools to achieve recovery.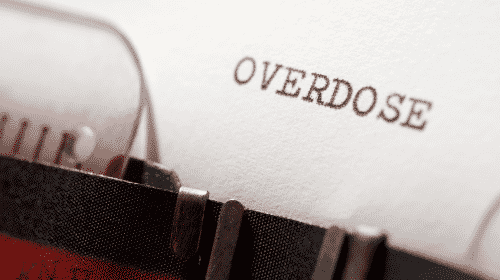 All synthetic opioid overdose fatalities may be principally related to fentanyl.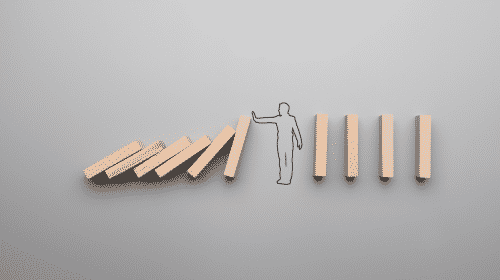 The California Department of Public Health's Overdose Prevention Initiative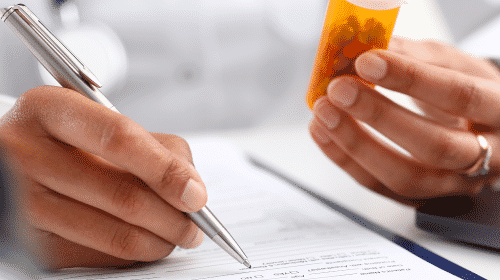 Statistics indicate that providers issued 981,793 prescriptions in Sacramento in 2018.3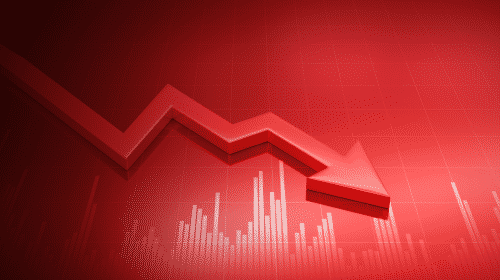 The annual crude rate for prescriptions was 637.12 per 1,000 residents, a 20% decrease from 2016.4
How Expensive is Drug Rehab in Sacramento?
Costs for drug and alcohol rehab in Sacramento vary due to the facility and treatment offered.
Inpatient, outpatient, or combination treatment options
Amenities (upscale vs. basic facilities)
Duration of treatment program (30 days vs. 90 days)
Type of insurance accepted
Offers self-pay or payment plans
Offers sliding scale or government funding options
Insurance can reduce the cost of treatment, but the amount of coverage depends on your policy. Inpatient facilities cost the most since they include room and board. They may also offer upscale amenities such as private rooms, massage or spa treatments, holistic treatments, pool, gym, etc.
It's crucial to make sure your insurance policy covers the chosen addiction treatment facility or detox center in Sacramento, and whether it covers a partial or full portion of the cost of treatment. Medi-Cal and Medicaid cover treatment costs in some situations.
If you aren't insured, there are government-funded, low-cost, or even free rehab options available. Some facilities offer a sliding scale fee system, which is based on the amount you can reasonably afford to repay.
How Do You Pay for Addiction Treatment in Sacramento?
You can find affordable rehabs in Sacramento to address your needs. To find options outside Sacramento, look into one of the 1,500 treatment facilities around the state of California. Remember to ask if the treatment facility offers payment options or financial aid for your unique needs. Most Sacramento rehabs will work with patients to ensure treatment.
What to Expect at a Sacramento Drug Rehab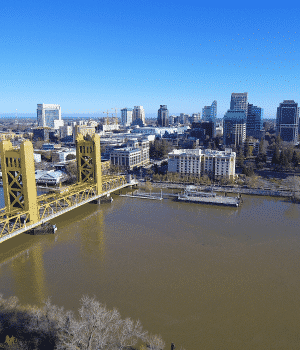 Before signing up for a rehab center, check what services they offer. Inquire about payment options, including self-pay, private insurance, government-funded healthcare, MediCal, or Medicare. Services vary by facility, but most include a thorough examination including physical and mental health, detox services, group and private therapies, co-occurring diagnosis and treatment, access to support groups, and addiction medication, if applicable.
Detox Services
Detox is a vital part of the recovery process. Prolonged and/or chronic drug and alcohol use may lead to physiological dependence, which means your body and brain rely on the substance to function normally. When you stop using alcohol or drugs, your body can revolt, causing distress and withdrawal symptoms. Withdrawal symptoms differ depending on:
Type of substance(s)
History of use
Amount regularly taken
Individual physiology
Physical and mental health
The method of use (e.g., smoking or injecting)
Detox programs can last from weeks to months, depending on substance use. It also depends on the use of withdrawal or other medications.
Inpatient or Residential Treatment
Inpatient Sacramento rehab requires you to live at the treatment facility throughout your program. Treatment can last from 30 to 180 days, depending on the necessary treatment.
The first step in inpatient care is completing intake paperwork, including your substance use history, family history of substance use, and physical and mental health. Once the initial evaluation is complete, the staff will develop an individual treatment plan designed for your specific needs. Strategies may evolve due to necessary changes in treatment.
Outpatient Treatment in Sacramento
Outpatient programs allow you to receive treatment while going about your everyday life. You can work, go to school, socialize, and still attend treatment while living at home. Many jobs and schools will work around your addiction treatment schedule if you feel it is necessary to make adjustments.
Sacramento outpatient treatment options include:
Standard outpatient treatment Standard outpatient programs offer the least intensive option, requiring a minimum of weekly therapy sessions.
Intensive outpatient programs (IOPs) IOPs offer multiple hours of therapy, often three to five days each week for the duration of the program.
Partial hospitalization programs (PHPs) PHPs require several hours of treatment each day, up to five to seven days each week. This intensive option can bridge the gap between inpatient and outpatient care.
Dual Diagnosis Treatment for Co-Occurring Disorders
Individuals with a substance addiction often have co-occurring mental health disorders, such as antisocial personality disorder, posttraumatic stress disorder (PTSD), bipolar disorder, or major depressive disorder. A co-occurring disorder, frequently referred to as a dual diagnosis, requires comprehensive care designed to fully address both disorders at once.
Online Addiction Care (Telehealth)
Telehealth became increasingly popular during the Covid-19 pandemic as people could not visit medical professionals in person. Instead, you can access medical assistance via the internet. It offers services found at many medical and mental health facilities and doesn't require leaving your home.
Access to Telehealth services may depend on your physical or mental health condition, insurance, and location. Before engaging in Telehealth, contact your provider for coverage information.
Medication Assisted Treatment for Opioid and Alcohol Addiction
While in a Sacramento drug rehab, you may receive medications approved by the Food and Drug Administration (FDA) for the treatment of alcohol or opioid addiction. These medications include:7, 8
Acamprosate: This medication, coupled with therapy services, reduces cravings in those recovering from alcohol use. It does not lessen withdrawal symptoms.
Naltrexone (Revia/Vivitrol): Prescribed for both alcohol and opioid addiction, it reduces cravings to use substances.
Methadone: This medication is also an opioid designed to reduce withdrawal symptoms without creating a euphoric high. Once acute withdrawal resolves, people may take it for a year as methadone maintenance to reduce the risk of relapse.
Buprenorphine (Buprenex/Butrans): This medication is a partial opioid used during opioid withdrawal and for relapse prevention following withdrawal.
Buprenorphine/Naloxone (Suboxone, Zubsolv): Used after detox for relapse prevention, buprenorphine alleviates cravings, while naloxone deters misuse by causing withdrawal if someone injects the medication.
Finding Specialized Rehab Programs in Sacramento, CA
Addiction treatment is not a one-size-fits-all approach. Everyone has different needs based on their history, intersecting identities, substance use, etc. Sacramento drug and alcohol rehabs acknowledge the growing need for specialized and culturally-responsive care.
Unique communities served in Sacramento include:
LGBTQ+ Friendly
LGBTQ+ rehabs provide a safe place for patients in the LGBTQ+ community to recover from alcohol and drug addiction. In addition to individualized treatment, trained professionals understand your unique challenges, such as discrimination, transphobia, internalized homophobia, family acceptance issues, and social exclusion.
Faith-Based Rehab
Faith-based rehabs focus on a spiritual approach to your recovery, incorporating prayer, prayer groups, and literature into individual treatment plans. If your religion is vital to your recovery, you may want to find a spiritual rehab facility.
Men-Only Rehab
Adult men-only rehab programs focus on treatment for adult men recovering from addiction. Men-only programs address issues specific to men, including social and cultural biases.
Women-Only Rehab
Adult women-only rehabs aim to treat women by providing a safe place for women to recover. This type of facility is especially beneficial for women who have suffered abuse or trauma from a partner, attack, or loved one.
Teen Rehab
Teens often require different therapies from adults, including family issues, education, and co-occurring mental health disorders. Teen rehab providers understand the unique challenges faced by teens. They offer the teen a private space for recovery while providing group programs to offer support.
Young Adult Rehab
Like teen rehab, young adult rehabs specialize in providing treatment for young adults between 18 and 30 years old. Possible issues faced include drug experimentation, academic stress, thrill-seeking behaviors, family challenges, etc.
Luxury Rehab
Luxury rehabs incorporate a resort-like environment designed to jumpstart your recovery. Many include upscale amenities such as swimming pools, spa treatments, massage therapy, holistic programs, gourmet meals, etc.
Executive Rehab
Executive rehabs provide treatment for working professionals who must work while in treatment. These rehabs often combine upscale amenities in a luxury setting, including office space, high-speed internet, etc.
Drug and Alcohol Laws in Sacramento
California law includes the following policies related to substance abuse:1,2,3,4,5,9
California Employee Protections for Drug or Alcohol Rehab: California's labor code requires employers with 25 or more employees to provide accommodation to staff who voluntarily choose to attend alcohol or drug rehab. This may include unpaid time off or use of sick or vacation time. Employees who wish to request time off for addiction treatment may be able to request it under the Family and Medical Leave Act or the California Family Rights Act.
Substance Abuse and Crime Prevention Act: This act provides treatment opportunities for individuals who are convicted of non-violent crimes. Eligible offenders may serve their time in drug treatment rather than in prison.
California Government Prevention and Care Services: Senate Bill 110 expanded these services to include contingency management (an incentivized treatment program) as a benefit covered under Medi-Cal. Patients who demonstrate substance-free behavior, such as drug-free urine tests, are rewarded with vouchers or gift cards.
California Ethical Treatment for Persons with Substance Use Disorder Act: This bill protects residents undergoing addiction treatment by requiring alcohol and drug rehabs in California to adopt a client bill of rights that seeks to ensure every client is treated with dignity, honesty, and respect.
California's Good Samaritan Law: This law encourages California residents to call 9-1-1 if an overdose is suspected. It protects individuals who seek emergency medical care for overdose from legal repercussions for possession of a controlled substance/drug paraphernalia or providing alcohol to minors.
How to Choose the Right Sacramento Treatment Center
Consider the following factors when choosing a drug or alcohol rehab in Sacramento:
Cost: Cost is a big issue, especially for those who are under- or uninsured. Ask potential Sacramento rehab centers about financing options, including government programs, rehab scholarships or grants, sliding scale payment options, payment plans, financing through the facility, etc.
Features and amenities: While some people only want or need basic accommodations during treatment, others want specific features and amenities that make the process more comfortable. Call potential Sacramento rehabs to ask about amenities offered.
Demographic-specific treatment: Some Sacramento addiction treatment centers design programs to aid specific needs in the community. These facilities can help you face challenges that may not relate to other people. Examples of demographic-specific treatment include young adult rehab, teen rehab, women-only rehab, programs for LGBTQ+ individuals, veterans, and more.
Treatment setting: Your treatment setting might be as important to you as your treatment type. You may want to stay close to home, experience the city, or relax by the ocean. Since some rehab centers have multiple locations, call to check which options apply to you.
Inpatient or outpatient: Some rehab centers restrict treatment plans to either inpatient services or outpatient services, but others offer both or a combination of the two programs. You may also choose a center that offers a variety of options to make sure you have access to a wealth of options.
Insurance: Research each facility on your list of potential Sacramento rehab centers and find out what kind of insurance is accepted. If you have private insurance, make sure the program is covered, and be sure to ask if there's a copayment required. Your chosen rehab facility should accept your insurance and be in-network with your insurance provider.
Peer support / Aftercare: Many people in recovery from alcohol or drug addiction find that engaging with their peers goes a long way in recovery. Examples of aftercare programs include 12-step meetings, alumni programs, mentoring, etc. If peer support options are important to you, choose a Sacramento rehab that places a heavy focus on aftercare.
Visitor policy: If your family will visit you during treatment, make sure it is easy for them to get to the rehab facility. Check on the visitor policy to ensure you can have visitors. Rehabs typically do not allow overnight guests.