Indiana Alcohol and Drug Use Statistics
Here are some recent and relevant stats related to drug and alcohol abuse in Indiana:2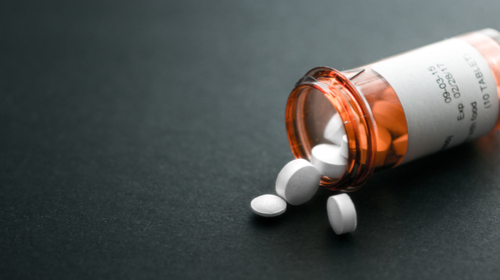 Drug Overdoses
Between 2016 and 2017, Indiana experienced a 22% increase in drug overdoses.
Overdose Increases
Indiana had the third-highest overdose increase in the U.S., following New Jersey and Nebraska.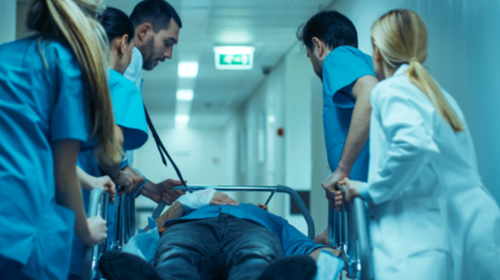 Opioid Overdoses
In Indiana, every day, as many as five overdose deaths occur, three of which are related to opioid use.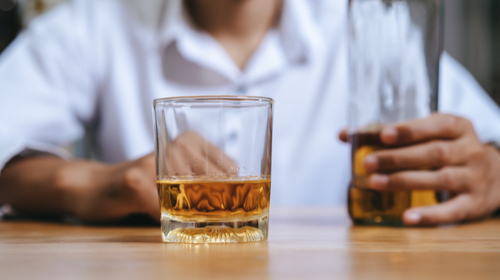 Diagnosing SUD
Nearly half a million people in Indiana meet the criteria for substance use disorder.
Cost of Rehab in Indiana
The cost of Indiana drug rehabs varies widely, depending on the type of treatment, the level of care involved, program amenities, and other variables.
Inpatient drug and alcohol programs, which require patients to live at the facility for the duration of treatment, are more expensive than outpatient programs. Inpatient programs include meals and lodging. They may also provide other services, such as around-the-clock medical care and medication-assisted treatment, that may increase the cost of treatment.
Outpatient treatment programs, on the other hand, allow patients to live at home during treatment, which typically makes these programs more affordable. An outpatient program may range from $5,000 to $10,000 for three months, while an inpatient program can cost as much as $60,000.
Don't be discouraged by the potential cost of treatment. Many affordable options are available for drug and alcohol rehab, and many treatment centers are willing to work with patients to help them get the care they need.
Low-Cost and Free Rehabs in Indiana
If you have medical insurance, including private insurance, Medicare, or Medicaid, your insurance plan may cover some or all of the costs associated with treatment for substance use disorder. Call your insurance provider to find out exactly what is covered and what you can expect to pay. Many people are able to reduce the cost of their treatment by taking advantage of their insurance benefits. If you need assistance, the staff at your treatment center can help you determine what is covered under your insurance plan.
If you do not have medical insurance and need financial assistance, you may want to look for government-funded drug rehab in Indiana. The state of Indiana allocates funds to treatment centers across the state, which provide free or low-cost treatment to those in need. State-funded rehab programs typically offer the same services and resources that are available through private programs, including inpatient and outpatient programs. To qualify for a state-funded treatment program, you may need to provide documentation such as proof of income and medical history. You may also need to demonstrate your commitment to completing your entire treatment program as recommended.
Finding a state-funded drug or alcohol rehab near you may take some research, and these facilities often have limited space available. For more information, visit the Indiana Family and Social Services Administration online, or call the Indiana Mental Health and Addiction Hotline at 1-800-662-HELP.
How Do I Pay for Addiction Treatment in Indiana?
If you are unable to find a space in a state-funded rehab program, you can pursue other avenues to make your treatment more affordable. Many facilities are willing to work with patients and provide assistance in the form of payment plans or sliding scale fees. You may also be able to find a scholarship or take advantage of an employee assistance program.
Financing Drug and Alcohol Rehab
Apply for a Rehab Scholarship: Check with your local community organizations, churches, and nonprofits. Many organizations will offer rehab scholarships to people in need. These scholarships may pay for part or all of your treatment and do not need to be repaid.
Find a Sliding Scale Rehab Program: Some rehabilitation programs also offer treatment on a sliding scale. This means that the cost of your treatment will be adjusted according to how much you are able to pay.
Choose a Program that Offers Payment Plans: Payment plans can make treatment a reality for many people who would otherwise struggle with the cost of a drug rehab program in Indiana. Treatment facilities often ask for payment in full upfront, but don't hesitate to ask if you can make payments. Many facilities will agree to this, and as long as your account is in good standing, you can continue with treatment.
Levels of Care for Drug Rehab in Indiana
Detox Treatment
Often the first step on the continuum of care is receiving detox to help manage your withdrawal symptoms, keep you safe and comfortable during withdrawal, and help set you up for success with transitioning into comprehensive substance abuse treatment. Detox can occur in different settings, with different levels of care, as well, such as medical detox in a hospital setting, which is the most intensive option, residential detox in a detox center, and various levels of outpatient detox.
Inpatient Addiction Treatment
In an inpatient setting, patients are able to focus on recovery without the distractions of their day-to-day lives. In an inpatient program, you can expect your day to be carefully scheduled with one-on-one therapy, group therapy, and other activities such as life skills training. Many facilities also encourage residents to engage in exercise and other physical activities.
Inpatient rehab is often recommended for individuals with severe drug or alcohol addiction who may not have a supportive home environment, have other mental health conditions, and need help avoiding the temptations in their daily lives that trigger drug or alcohol use.
Outpatient Addiction Treatment
Outpatient treatment is less structured than inpatient treatment but allows for more flexibility. People who choose outpatient treatment can continue to meet their daily obligations at home and work while still receiving the care they need.
There are three main types of outpatient rehab, with varying intensities and frequencies of care:
Standard outpatient: The least intensive but most flexible option, including a few hours of therapy per week

Intensive outpatient treatment: A step up from standard outpatient, you attend treatment at a facility for between nine and 20 hours per week.

Partial hospitalization: The most intensive option, you attend therapy and counseling for up to 30 hours per week at a hospital.
Outpatient treatment may be recommended for someone with less severe substance addiction or who has previously completed an inpatient program. In some cases, a person may transition to outpatient treatment following an inpatient program.
Aftercare
Recovery doesn't end when you graduate from your rehab program—recovery is a lifelong process that requires ongoing support to prevent relapse, help build community, and continue improving upon skills learned in rehab.
Common aftercare options include:
Sober living homes

Individual therapy

Group counseling

Family therapy

Narcotics Anonymous meetings

Alcoholics Anonymous meetings

SMART Recovery meetings
You don't have to choose just one aftercare option—you can create an aftercare plan consisting of several types of relapse prevention.
Types of Drug and Alcohol Rehabs in Indiana
LGBTQ+ Rehab
Rehabs that specialize in treating members of the LGBTQ+ community provide a safe space for patients to recover from drug and alcohol addiction. Providers also understand challenges unique to this community, such as internalized homophobia and transphobia, family rejection, social exclusion, and discrimination.

Faith-Based and Christian Rehab
Individuals with a strong religious practice may feel more comfortable in a faith-based rehab program that incorporates religious themes and lessons.

Holistic Rehab
Holistic rehab programs take a whole-person approach to addiction recovery. These programs typically strongly emphasize exercise, nutrition, mindfulness, and creative expression. They are likely to offer yoga classes, nutritious food, acupuncture, meditation, and time spent in nature.

Luxury Rehab
Luxury rehab programs cater to clientele seeking a high-end facility with a high degree of privacy. These programs may offer private rooms and a limited number of beds to ensure a low patient-to-staff ratio. Luxury facilities typically offer additional amenities such as personal trainers, gourmet meals, and spa services.

Executive Rehab
Executive rehab facilities cater to high-performing individuals with demanding careers. This type of environment allows residents to experience the benefits of inpatient treatment while continuing to meet their career responsibilities. Schedules may be more flexible to allow patients to attend to work duties and participate in conference calls. A strong emphasis is placed on privacy and confidentiality.

Dual Diagnosis Rehab
Many treatment centers offer dual diagnosis treatment for patients who have a co-occurring addiction and mental health disorder. While all rehab programs offer some form of behavioral therapy, not all are qualified for dual diagnosis treatment. Dual diagnosis rehab centers employ therapists who are specially trained in various forms of trauma-informed therapy used to address conditions such as anxiety, post-traumatic stress disorder, and personality disorders. Integrated treatment for substance use disorder and mental illness can lead to better outcomes, including reduced substance use, improved psychiatric functioning, and an increased chance of recovery for both disorders.5
Depression and Addiction
Individuals with alcohol dependence are 3.7 more likely than the general population to also experience depression.6 Treatment for co-occurring substance use disorder and depression may require the use of both medication and behavioral therapy.

Anxiety and Addiction
People with substance use disorder are also roughly twice as likely to be diagnosed with mood or anxiety disorders.7 Cognitive behavioral therapy (CBT), which is a common form of treatment in rehab settings, is also often used to treat anxiety. Rehab programs offering dual diagnosis treatment may also offer EMDR to patients experiencing anxiety.
PTSD and Addiction
Research shows that the prevalence of PTSD (post-traumatic stress disorder) among patients with substance use disorder is higher than previously thought. Patients with substance use disorder are 5.27 times more likely to meet the criteria for PTSD.8
PTSD can arise from any traumatic experience, including childhood abuse, sexual assault, motor vehicle accidents, and combat exposure. PTSD affects up to 18% of combat veterans.9
A combination of medication, behavioral therapy, and other therapeutic approaches as needed is recommended for individuals with both substance use disorder and PTSD.
Bipolar Disorder and Addiction
Bipolar disorder is characterized by extreme mood swings. Between 40% and 70% of people diagnosed with bipolar disorder also have a history of substance use disorder.10
Some proven treatments for bipolar disorder — including certain medications and psychotherapy — may also be effective for treating substance use disorder.10 In addition to cognitive behavioral therapy, facilities treating patients with bipolar disorder may also offer approaches such as group therapy and motivational interviewing.
Personality Disorders and Addiction
Up to 90% of individuals treated for substance use disorder also have at least one personality disorder.11 Treatment may include medication, cognitive behavioral therapy, dialectical behavior therapy, and other forms of treatment as needed.
Addiction Therapies Offered at Treatment Programs
When reviewing your options for treatment, you will likely see mention of types of therapy such as CBT, DBT, group therapy, family therapy, and other therapeutic approaches. Accredited rehab facilities use a combination of evidence-based therapies to treat substance use disorder, prevent relapse, improve interpersonal communication skills, and promote other positive outcomes during treatment.
Cognitive behavioral therapy (CBT): CBT helps patients identify patterns in their thoughts and understand how these patterns affect their behaviors. CBT is based on the idea that problematic feelings and behaviors often stem from faulty thought patterns — or cognitive distortions.
Dialectical behavior therapy (DBT): Dialectical behavioral therapy (DBT) is a type of behavioral therapy designed to help patients accept situations, change their response strategies, regulate emotions, and tolerate distress. DBT aims to help patients recognize when their thoughts may be problematic and provides techniques to change those thoughts.
Motivational enhancement therapy: Motivational enhancement therapy (MET) helps people tap into their own motivation to change. Individuals with substance use disorder may have little motivation to change their behavior, even when they see it can be destructive. MET helps patients view their behaviors more objectively and helps them feel empowered to make positive changes.
Contingency management: Contingency management rewards individuals for positive behavioral change. Contingency management can be very effective in a rehab setting and can be used to increase compliance with other aspects of treatments.
Group therapy: Group therapy is commonly used in substance abuse programs. Group therapy can help patients improve their interpersonal communication skills in a safe setting, helps them feel connected to others, and provides them with a broader range of feedback.
Family therapy: Family therapy is based on the idea that when one member of a family or household is affected by a disorder, it affects everyone else. Family therapy can help everyone in the family recover and heal. Research shows that family therapy can help people stay in treatment longer, improve medication adherence, reduce rates of relapse, improve psychiatric symptoms, and reduce stress.12
Should I Travel to Indiana for Drug and Alcohol Rehab?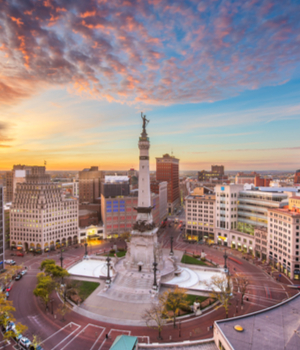 Traveling to Indiana for substance abuse treatment may be a good option for individuals in neighboring states or from other areas seeking quality care. Newsweek named seven drug and alcohol rehab centers in Indiana among America's Best Addiction Treatment Centers in 2021.13 Many of the state's treatment centers are located near Indianapolis, which is convenient to both neighboring Illinois and Ohio.
Regional Considerations in Indiana: North vs. South and City vs. Rural
Indianapolis offers many attractions, including special exhibits at the Indianapolis Museum of Art, many historical sites and monuments, the Indianapolis Zoo, and the Indianapolis Motor Speedway, home of the famous Indianapolis 500. 
For nature lovers, state parks in the northern part of the state offer forested trails, boating, and three miles of ​​beaches along Lake Michigan's southern shoreline.
Alcohol and Drug Laws in Indiana
Indiana lawmakers have enacted several laws related to overdose prevention, harm reduction, and substance abuse treatment, including:
Opioid Treatment Program Expansion: Indiana recently expanded the number of opioid treatment programs available statewide in order to improve access to care, especially in rural parts of the state.

Indiana Good Samaritan Law: Those who call 911 for someone who is experiencing an overdose receive immunity from prosecution for possession of drugs.

Indiana Lifeline Law: Similar to the above, this law provides immunity for someone who seeks medical assistance for someone experiencing an alcohol-related emergency.

Involuntary Commitment: Indiana residents may be involuntarily committed to addiction treatment if they qualify.

Naloxone Access Law: Anyone can purchase naloxone (Narcan) at a local pharmacy without a prescription, increasing access to this life-saving medication.
Resources