Lancaster, CA, Drug and Alcohol Statistics
Like most of Los Angeles County's 88 cities, Lancaster has dealt with substance misuse issues among its residents for many years. County data collected during 2020 shows that:1, 2, 3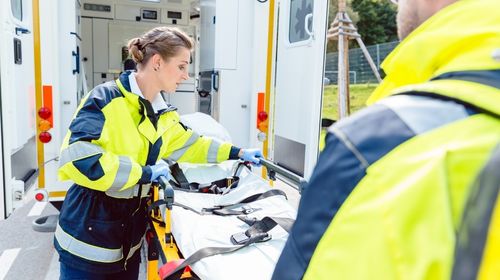 From 2010 to 2020, roughly 120,000 vehicle collisions within the county involved alcohol-impaired drivers.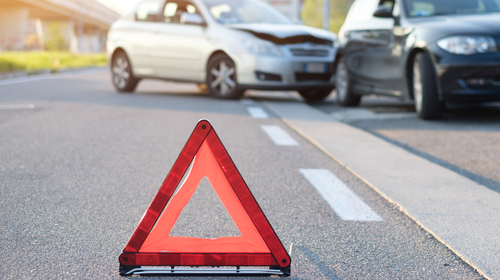 Within that same timeframe, roughly 9% of all traffic accidents in LA County involved drugs or alcohol.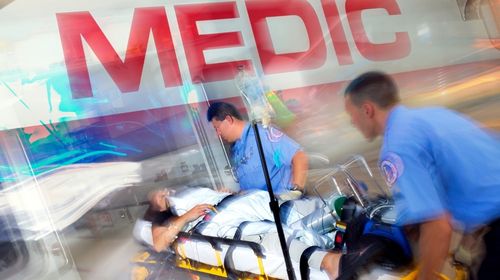 From 2010 to 2020, alcohol-related deaths in the county increased by 37%, from 1,035 deaths to 1,420.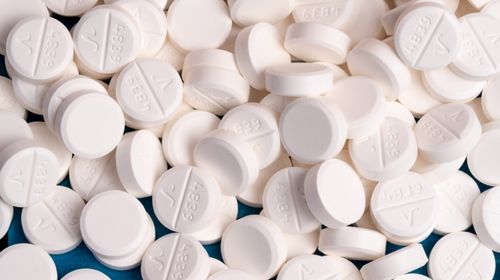 From 2010 to 2020, roughly 64% of all drug overdose fatalities in Los Angeles County involved prescription drugs.
Cost of Drug and Alcohol Rehab in Lancaster, CA
The cost of alcohol and drug rehab in Lancaster is based on several variables and fluctuates from facility to facility. What you'll pay for treatment depends heavily on the treatment setting you need (inpatient vs. outpatient), your program length, whether you have insurance, and what your plan covers.
Other factors that can impact your rehab expenses include the type of treatment you require (dual diagnosis, medication-assisted, etc.) and the type of facility you choose. State-funded and non-profit rehab centers are typically significantly less expensive than luxury facilities. Outpatient programs are also much more affordable than their inpatient counterparts in most cases.
Within a 25-mile radius of Lancaster, you'll find 14 alcohol and drug rehab facilities.4 Many of them accept various forms of health insurance, and roughly half of them offer some form of financial assistance to eligible individuals. Of the treatment centers in and near the Lancaster area:4
If you need treatment but know you'll struggle to pay for it, you can still access help. Several Lancaster alcohol rehabs and drug rehabs are willing to work with patients, regardless of their ability to pay.
Free Treatment Options in Lancaster
If you need help paying for treatment or can't afford to pay anything at all, you still have options for accessing care.
Paying for Treatment With Insurance
If you have private or public health insurance, it may cover a portion or all of your treatment costs at a drug or alcohol rehab in Lancaster.5, 6 But your coverage for treatment services depends entirely on your provider and plan. If your plan has a network, and most do, it's likely in your best interest to choose a facility within that network. While you're free to choose a treatment facility outside the plan's network, you'll likely pay more out of pocket if you do.
If you're unsure what kind of benefits you have or which facilities are in your plan's network, call your provider and ask.
Whether you have a Marketplace plan, an employer-sponsored plan, Medi-Cal, or Medicare, your insurance may significantly reduce your treatment costs. If you have excellent coverage, your treatment may end up being virtually free.
State-Funded Drug or Alcohol Rehab in Lancaster, CA
If you don't have the means to pay for treatment, you may want to consider a state-funded drug or alcohol rehab in Lancaster. These facilities get funding from the government, which allows them to provide evidence-based treatment for uninsured and underinsured California residents who can't afford to pay for rehab.
To qualify for reduced-cost or free care, you'll need to show proof of income and state residency. You'll likely also need to provide proof of your insurance status and addiction status. If you're interested in applying to a state-funded rehab facility, you can contact the California Department of Health Care Services to learn more.
Sliding Scale Treatment Programs
If you're struggling financially, look for an alcohol or drug rehab in Lancaster that uses a sliding fee scale. Facilities that offer services on this type of variable fee scale will use your income to determine how much you can afford to pay. If you have a low income, you'll likely qualify for reduced-cost care. Depending on your financial situation and the way the facility structures its fees, treatment may even be free.
Rehab Scholarships
Some rehab scholarships provide partial funding for a recipient's treatment costs, while others cover the cost of treatment in full. In some cases, rehab facilities offer these need-based awards, but they're also offered by third-party donor groups that fund treatment for people in need. If you're interested in getting a scholarship, you'll need to do your research to find one. Local charity organizations and social services groups may be able to point you in the right direction. You can also search online for "local alcohol rehabs" or "drug rehabs near Lancaster" and call local facilities to ask if they offer this type of financial assistance. When you apply, you must provide proof of financial need and may need to prove you've exhausted all other assistance options available to you.
Should I Travel to Lancaster for Drug and Alcohol Treatment in California?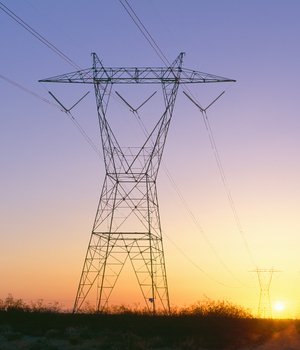 Traveling to an alcohol or drug rehab in Lancaster may be a good choice for your needs and situation if:
Your local area does not offer the type of treatment you need.
You enjoy being in Southern California but prefer being in an area that isn't as densely populated as the Los Angeles metro.
You like Lancaster's desert environment and believe it'll enhance your recovery journey.
You have loved ones in the area who can provide support as you work through treatment.
Your health insurance covers treatment at Lancaster alcohol rehabs or drug rehabs.
Neighborhoods in Lancaster for Drug and Alcohol Rehab
Lancaster lies in northern Los Angeles County in the Antelope Valley on the western edge of the Mojave Desert. If you're outdoorsy and enjoy being in a high desert environment, you'll love the area no matter where you go.
In the city's northeastern section, you'll find the Museum of Art and History, as well as the Rancho Sierra Golf Course and Steve Owen Memorial Park. Toward the city center, you'll find the Prime Desert Woodland Preserve. There, you can enjoy three miles of trails that showcase the area's abundant flora and fauna. The southwestern region of the city is home to DryTown Water Park and also affords quick access to Ritter Ranch Park and Alpine Butte Wildlife Sanctuary.
How Do I Choose a Drug or Alcohol Rehab?
Choosing an addiction treatment center is a big decision, as the facility you choose will play a central role in your recovery journey. As you consider various Lancaster drug rehabs and alcohol rehabs, consider the following factors to help narrow down your options:
Cost and payment options: Is the cost of the program within your budget? Do you have insurance coverage for it? If you have a low income and no insurance, can you access any type of financial assistance?
Accreditation and licensing: Is the program licensed by the state? Does it hold accreditation from a nationally recognized compliance organization like CARF or the Joint Commission?
Location: Would you prefer a treatment center located in the middle of the hustle and bustle? Or would you like one situated in a more remote, private area?
Treatment setting: Would you benefit more from inpatient or outpatient treatment? Which treatment setting does the facility offer? Can you transition to a different level of care if necessary?
Specialized programs: Would you benefit from a demographic-specific program for people with backgrounds similar to yours? Does the facility offer any of those types of programs?
Program features: Are specific features and/or amenities important to you? Would you prefer a private room? A pool? A gym? Does the facility offer what you're looking for in that respect?
Treatment approach: All quality programs center their treatment around evidence-based therapies, but some include holistic therapies like meditation and yoga or spiritual practices like prayer and worship. What type of treatment approach would best suit your needs and preferences?
Types of Addiction Treatment Programs in Lancaster, CA
Lancaster alcohol rehabs and drug rehabs offer various types of treatment programs to suit a wide range of individual needs and preferences. Your addiction status, mental health status, background, identity, and life situation will help determine which of the following programs is right for you:
LGBTQ+ Rehab
These programs provide a safe, inclusive, understanding space for LGBTQ+ persons to express their needs, support one another, and work through the unique challenges they often face.
Faith-Based Rehab
Faith-based rehab programs offer a spiritual approach to addiction recovery, integrating prayer groups and literature studies into treatment plans. If your religion is important to you, you may want to consider finding a spiritual rehab.
Inpatient programs
These highly intensive programs require you to live at the rehab facility while participating in several hours of supervised, evidence-based treatment daily.
Telehealth programs
These online programs provide evidence-based therapy virtually, typically via video on a computer, smartphone, or tablet.
Outpatient programs
These evidence-based programs (which include PHPs, IOPs, and standard programs) allow you to live at home but require you to attend several hours of treatment each week.
Dual diagnosis programs
These programs provide simultaneous, evidence-based therapy for co-occurring substance use and mental health disorders.
Veteran's Rehab
These programs address the unique treatment needs of former military members and provide a supportive, understanding environment for healing to take place.
Luxury Rehab
These programs provide evidence-based treatment in a high-end, luxurious setting that includes several posh amenities to make patients as comfortable as possible.
Executive Rehab
These programs provide high-level professionals with the privacy and work-related resources they need to maintain their corporate responsibilities while undergoing treatment.
Alcohol and Drug Laws in Lancaster, CA
911 Good Samaritan Law: In California, anyone who seeks emergency medical assistance for themselves or someone else during a drug-related overdose cannot be arrested, charged, or prosecuted for drug possession or use. This law does not, however, protect individuals who have large amounts of illicit substances and appear to be involved in drug distribution activities.7
Naloxone Standing Order: This order allows community organizations and other entities — including public health departments, harm-reduction programs, jails, and homeless programs — to legally distribute naloxone to anyone at risk of an opioid overdose. Such organizations can also give naloxone to family members, friends, or other individuals who may be able to help save an at-risk person's life.8
Business and Professions Code Section 4052.1: Under this statewide code, licensed California pharmacists can legally give naloxone to anyone at risk of an opioid overdose, even if they don't have a prescription. Anyone who may be able to administer naloxone to an overdose victim can also get the life-saving, opioid-reversal medication from a participating pharmacy without a prescription.9
Drug Treatment Diversion Program: Under California Proposition 36, individuals convicted of nonviolent drug possession can choose probation and diversion into an addiction treatment program rather than spending time in jail. By law, this choice is only available to first- and second-time offenders.10
Accommodations for Employees Who Voluntarily Enter Addiction Treatment: Under California Labor Code Section 1025-1028, employers with 25 or more staff members must make reasonable accommodations for employees who want to enroll in addiction treatment. "Reasonable accommodations" can vary but may include allowing employees to use sick days, take protected, unpaid leave, or use vacation days. The code also requires employers to take measures to safeguard the privacy of any employee who has entered rehab.
If you'd like to learn more about the Lancaster drug rehabs and alcohol rehabs available to you, we're here to help. Call our 24/7 helpline at 800-926-9037 (
Who Answers?) to explore your local addiction recovery options with one of our knowledgeable treatment support specialists.
Resources