Expert Insights

Instead of focusing on soaring fentanyl overdoses and deaths in Alabama, a 17-member committee of medical professionals recently chose to enact more regulations on clinics prescribing buprenorphine as part of a medication-assisted treatment (MAT) program. Buprenorphine is a mild opioid that blocks cravings without the euphoric high produced by methadone. (It's worth mentioning that the committee mysteriously chose to target buprenorphine clinics, while state methadone clinics are not impacted by the proposed regulations.) One new guideline requires clients to visit a provider's office every two weeks instead of monthly. Taking time off work for a monthly doctor's visit is already difficult for some people, but adding an additional visit per month is a burden that many in rural areas of Alabama cannot bear. Rural clients often have to drive more than two hours to the nearest buprenorphine provider. Being from the South, it's maddening that we have the highest rates of opioid abuse, the lowest number of treatment providers, and an overpopulation of officials bent on making it even harder to access recovery.

~ Nikki Seay
Top 6 Drug Rehabs in Alabama
Every alcohol and drug rehab in Alabama offers a unique set of amenities, recovery programs, and therapies.
Below are the top six addiction treatment centers in Alabama based on the following criteria:
Offering evidence-based treatment
Accreditation
Certifications
Client testimonials / reviews
Fellowship House – Birmingham
The Fellowship House is located in downtown Birmingham, Alabama. They provide substance abuse disorder recovery to individuals who suffer from alcoholism, drug addiction, and co-occurring disorders.

Treatment programs include:

Inpatient
Outpatient
Detox
Family Therapy
Pretreatment
Co-occurring Disorders

Treatment programs are supported by:

Location and contact information:
1625 12th Ave S
Birmingham, AL 35205
(205) 933-2430
The Lovelady Center – Birmingham
The Lovelady Center, located in Birmingham and Irondale, empowers women through faith-based initiatives to overcome addiction and unhealthy cycles. Through their 9 – 12 month program that focuses on empowerment, hope, and the value of each and every human life. The Lovelady Center welcomes women who are transitioning out of incarceration to participate in their programs.

The Lovelady Center specializes in:

Transitional Support
Supervised Reentry Programs
Alcohol and Addiction Treatment
Family Co-living

Treatment programs are supported by:

Association of Christian Recovery Ministries
Citygate Ministry Network

Location and contact information:
7916 2nd Ave S
Birmingham, AL 35206
(205) 833-7410
Bradford Health Services Warrior – Warrior
Bradford Health Services provides addiction treatment programs, resources, and community in various locations throughout the Southeast U.S. Their inpatient treatment center near Birmingham, Alabama offers 24/7 guidance, support, and clinical care in accommodations that provide the comfort of home.

Treatment programs include:

Inpatient Residential
Outpatient
Drug and Alcohol Detox Services
Medication Assisted Programs
Extended Care Programs
Telehealth

Treatment programs are supported by:

The Joint Commission National Quality Approval
LegitScript Certified
NAATP Provider Member

Location and contact information:
1189 Allbritton Road
Warrior, AL 35180
(205) 647-1945
MedMark Treatment Centers – Oxford
MedMark Treatment Center of Oxford, Alabama, provide outpatient medication-assisted treatment for opioid addiction utilizing methadone and buprenorphine. Their evidence-based treatment model consists of substance abuse counseling, case management, and community resource referrals.

Treatment programs include:

Medication Assisted Treatment for Opioid Addiction
Substance Use Counseling

Treatment programs are supported by:

Commission on Accreditation of Rehabilitation Facilities

Location and contact information:
118 E. Choccolocco Street
Oxford, AL 36203
(256) 831- 4601
Aletheia House St. Anne's Home – Birmingham
Aletheia House is a community-based organization that provides low-cost substance abuse treatment and prevention services in Birmingham, Alabama. They offer recovery services, HIV prevention, employment services, health care, and affordable housing opportunities.

Aletheia House – St. Anne's Home specializes in:

Residential Inpatient
Outpatient
Women's Services
Medication Assisted Treatment
Healthcare and HIV Services
Youth Services
Veteran Services

Treatment programs are supported by:

Location and contact information:
201 Finley Avenue West
Birmingham, AL 35204
(205) 324-6502
University of Southern Alabama Psychological Clinic – Mobile
The University of Southern Alabama Psychological Clinic is a mental health training clinic located in Mobile, Alabama. Graduate students enrolled in the Clinical and Counseling PhD program, provide psychological services while being supervised by licensed Clinical and Counseling Psychologists. Rates range from $5-$25 per hours, and $200-$450 for evaluations.

Treatment programs include:

Individual Therapy
Family Therapy
Couples/Marital Therapy
Group Therapy
Parent/Child Interaction Therapy
Mental Health Evaluations

Location and contact information:
75 South University Boulevard
Mobile, AL 36608
(251) 460-7149
How Common is Alcohol and Drug Use in Alabama?
Noteworthy recent alcohol and drug use statistics in Alabama include:3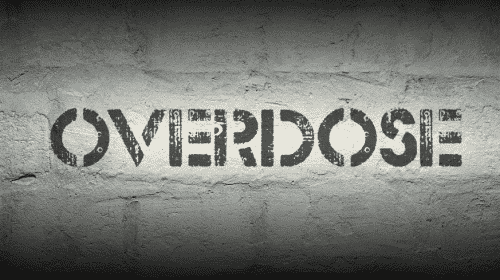 In 2020 alone, Alabama reported 1,029 drug-related overdose deaths. From May 2019 to May 2020, the state saw a 20% increase in opioid-related fatalities.
From 2019 to 2020, roughly 439,000 state residents reported using illicit drugs at least once within a 30-day period.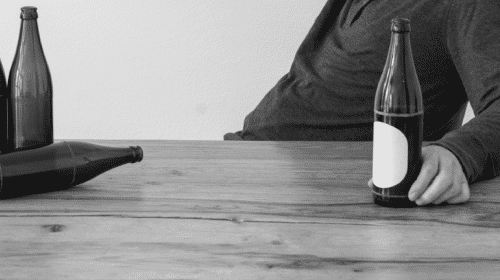 Between 2019 and 2020, approximately 849,000 residents reported engaging in binge drinking behavior at least once per month.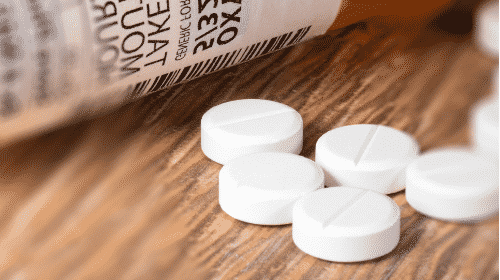 In 2020, roughly 14.2% of Alabama adults aged 12 and older were diagnosed with a substance use disorder involving illicit drugs, prescription drugs, or alcohol.
How Much Does Drug Rehab Cost in Alabama?
The cost of alcohol and drug rehab in Alabama varies from facility to facility based on several factors. Some of the many variables that will help determine your treatment costs include:
Whether you need inpatient or outpatient treatment
The type of facility you select (luxury vs. standard)
The length of time you spend in treatment
Whether you have health insurance and what your plan covers
Whether you qualify for reduced-cost or free care at a government-funded or non-profit center
If the potential cost of care feels somewhat overwhelming, know that most facilities and detox centers have several payment options to help you access care. Some addiction treatment centers offer financial assistance or income-based services, and most accept public or private insurance to reduce costs.
Are There Free Drug Rehab Centers in Alabama?
If you're unsure how you'll pay for addiction treatment, you may qualify for low-cost or free care at a state-funded alcohol or drug rehab in Alabama. These facilities receive funding from the state and federal government, so they can provide quality care at little to no cost for eligible individuals.
State-funded facilities provide many of the same evidence-based services as privately funded ones, including detoxification, inpatient and outpatient, mental health care, and transitional housing. However, these facilities receive limited funding, so they may not offer alternative therapies or fancy amenities.
To get into low-cost or free drug or alcohol rehabs in Alabama, you will need to provide proof of income, U.S. citizenship, and state residency. You may also need to show proof that you're uninsured or underinsured.
Does Insurance Cover Rehab Center Costs?
Under the Mental Health Parity and Addiction Equity Act and the Affordable Care Act, behavioral health services, which include addiction and mental health care, are essential health benefits. This means both public and private insurers must offer plans that provide some degree of coverage for these services.4
Private Insurance
If you have health insurance from a private provider like Blue Cross Blue Shield, Aetna, or Humana, it should provide coverage for addiction treatment. However, the extent of your coverage depends on your provider and plan.
Medicaid
Medicaid is a federal and state-sponsored insurance program that provides low-cost or free healthcare coverage for eligible low-income adults and their dependents. In Alabama, Medicaid covers several medically necessary addiction and co-occurring disorder treatment services.5, 6
Medicare
Medicare is a federal insurance program for individuals aged 65 and older as well as certain younger people with disabilities. This type of insurance covers many of the same medically necessary addiction and mental health services that Medicaid covers. However, Medicare has four parts—A, B, C, and D—each covering different things.7
How to Choose the Right Level of Care
Medical Detox involves 24/7 medical care and supervision in a hospital setting. These services manage uncomfortable and potentially dangerous withdrawal symptoms as well as prevent or address any emergencies that may arise. This may involve withdrawal medications, adjunctive medications, and supportive care like IV fluids.
Inpatient addiction treatment offers several personalized, evidence-based therapies that can help you jumpstart your recovery journey. You will receive round-the-clock care while you live at a rehab facility:9
Partial Hospitalization Programs (PHPs) are a bridge between inpatient and outpatient care. A PHP gives you the chance to live at home while attending care for many hours per day at a hospital. You may receive many of the same treatments as you would in an inpatient setting, with the only difference being that you can return home afterward.
Intensive Outpatient (IOPs) provide a few hours of care for a few days per week. This includes inpatient and group therapy. Many people transition into one of these after they have completed a residential or PHP program.
Standard Outpatient programs are the least intensive options available to you. They require just a couple of hours of care per week, often in a therapist's office or at an outpatient clinic. This option is best if you have only a mild addiction and a strong and sober support system. 
Aftercare is the ongoing support you will receive after you finish up a rehabilitation program. This can be in the form of 12-step meetings, non-12-step meetings, ongoing therapy, transitional housing, and more. 
Should You Go to a Specialized Rehab in Alabama?
Holistic
Holistic programs provide a "whole-person" approach to addiction treatment that focuses on helping your mind, body, and spirit heal from substance abuse. Depending on the plan, meditation, yoga, nature therapy, art therapy, or animal therapy may be offered.
Christian
Christian programs emphasize the role of a higher power and spiritual healing in the addiction recovery process. These typically incorporate prayer, spiritual counseling, and other faith-based activities into their model in addition to evidence-based addiction therapies.

Luxury
Luxury Alabama drug rehabs provide highly personalized, comprehensive addiction treatment in an upscale setting. These facilities spare no expense when it comes to making patients feel comfortable and often feels like a luxury resort.
Executive
Executive rehab programs are specifically designed for high-level professionals. These are residential and offer luxury amenities and access to computers, internet, and private conference rooms for work-related activities.
Dual Diagnosis
Substance use and mental health disorders often co-occur, which means they affect someone at the same time. If you live with addiction and have mental health concerns, you may benefit from a dual-diagnosis program.
Do You Need Medication for Opioid and Alcohol Addiction?
Medication-assisted treatment (MAT) combines behavioral therapies and FDA-approved medications to treat opioid and alcohol use disorders. These medications support recovery by reducing substance cravings, alleviating withdrawal symptoms, rebalancing brain chemistry, and preventing overdose and relapse:11
Methadone is an FDA-approved, long-acting, full opioid agonist used to treat opioid addiction as part of a comprehensive medication-assisted treatment program. 
Suboxone is a combination of two FDA-approved medications, buprenorphine and naloxone. Buprenorphine is a partial opioid agonist that binds to the brain's opioid receptors to alleviate withdrawal symptoms and cravings without producing full opioid effects.
Naltrexone is a prescription medication that's FDA-approved to treat alcohol and opioid addiction. Naltrexone works by blocking the brain's opioid receptors to reduce the euphoric effects of opioids and lessen substance cravings. 
Antabuse (Disulfiram) is an FDA-approved prescription medication for the treatment of alcoholism. This medication helps reduce the urge to drink by blocking the enzymes that metabolize alcohol after consumption.
Acamprosate is another prescription medication approved by the FDA for the treatment of alcohol dependence. This medication is used in conjunction with counseling and social support to help curb alcohol cravings, reduce post-acute withdrawal symptoms, and prevent relapse.
Should You Travel to Alabama for Alcohol and Drug Treatment?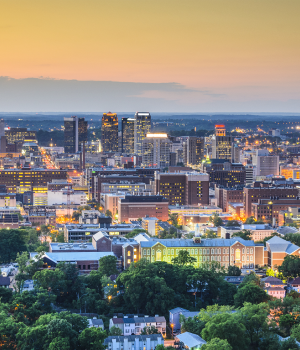 Going to drug or alcohol rehab centers in Alabama may benefit you, but traveling isn't right for everyone. Consider the following questions to determine if you should travel for rehab:
Do you have access to the type(s) of care you need in your local area? If not, are those type(s) of care readily available in Alabama?
Do you need to separate yourself from your day-to-day environment so you can eliminate distractions and focus on recovery?
Does your health insurance cover treatment at Alabama drug rehabs? If it does, does your plan cover any of your travel-related expenses?
Do you know anyone in the area who can support you while you work through recovery?
Drug and Alcohol Laws in Alabama
Alabama Naloxone Standing Order: In Alabama, anyone at risk of experiencing an opioid overdose or anyone who may be able to help an overdose victim can get naloxone without a prescription. Only licensed healthcare providers and pharmacies may dispense naloxone to persons in need upon receiving written communication that a requesting individual is an eligible person.19
Drug Treatment Court: Several Alabama districts operate drug treatment courts, which offer non-violent offenders with addiction an alternative to traditional court proceedings. Treatment courts partner with rehab facilities, law enforcement, social service agencies, and other agencies to provide comprehensive addiction and mental health care for eligible persons. These programs aim to encourage non-violent offenders to heal from the effects of substance abuse and become more productive citizens.20
Alabama Good Samaritan Law: In Alabama, anyone who, in good faith, seeks emergency medical attention for a person who appears to be experiencing an overdose cannot be prosecuted for a controlled substance offense. However, this law excludes persons in possession of illicit substances with an intent to distribute.21