Alabama Alcohol and Drug Use Statistics
Like many states, Alabama is combating a growing opioid epidemic and currently faces several other substance misuse concerns within its communities. Noteworthy recent alcohol and drug use statistics in Alabama include:1, 2, 3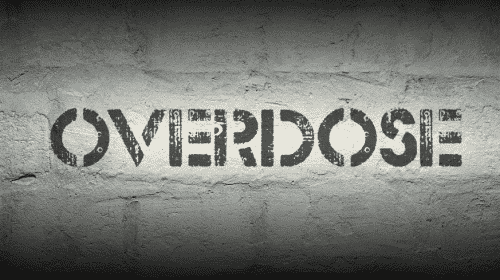 In 2020 alone, Alabama reported 1,029 drug-related overdose deaths. From May 2019 to May 2020, the state saw a 20% increase in opioid-related fatalities.
From 2019 to 2020, roughly 439,000 state residents reported using illicit drugs at least once within a 30-day peri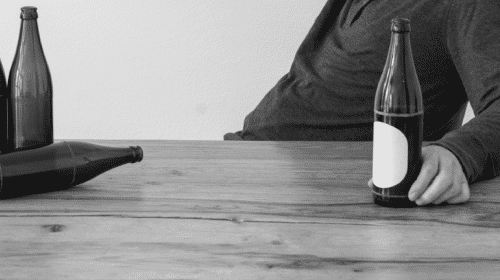 Between 2019 and 2020, approximately 849,000 residents reported engaging in binge drinking behavior at least once per month.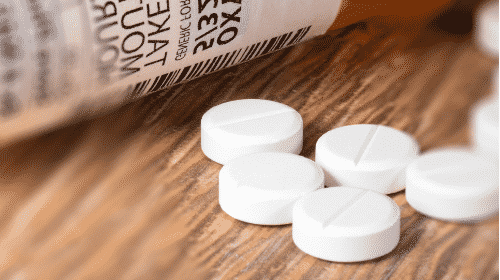 In 2020, roughly 14.2% of Alabama adults aged 12 and older were diagnosed with a substance use disorder involving illicit drugs, prescription drugs, or alcohol.
Cost of Alcohol and Drug Rehab in Alabama
The cost of alcohol and drug rehab in Alabama varies from facility to facility based on several factors. Some of the many variables that will help determine your treatment costs include:
Whether you need inpatient or outpatient treatment
The type of rehab facility you select (luxury vs. standard)
The length of time you spend in treatment
Whether you have health insurance and what your plan covers
Whether you qualify for reduced-cost or free care at a government-funded or non-profit rehab center
If the potential cost of rehab feels somewhat overwhelming, know that most rehab facilities have several payment options to help you access care. Some treatment centers offer financial assistance or income-based services, and most accept public or private insurance to reduce treatment costs.
Where Can I Find Low-Cost and Free Rehabs in Alabama?
If you're unsure how you'll pay for addiction treatment, you may qualify for low-cost or free care at a state-funded alcohol or drug rehab in Alabama. These treatment centers receive funding from the state and federal government, so they can provide quality care at little to no cost for eligible individuals.
State-funded rehabs provide many of the same evidence-based treatment services as privately funded facilities, including detoxification, inpatient and outpatient treatment, mental health care, and transitional housing. However, these facilities receive limited funding, so they may not offer alternative therapies or fancy amenities.
To get into a low-cost or free drug or alcohol rehab in Alabama, you will need to provide proof of income, U.S. citizenship, and state residency. You may also need to show proof that you're uninsured or underinsured. If accepted, you may be admitted immediately under certain circumstances or be placed on a waitlist until a spot opens up.
Does Insurance Cover Drug Rehab in Alabama?
Under the Mental Health Parity and Addiction Equity Act and the Affordable Care Act, behavioral health services, which include addiction and mental treatment, are essential health benefits. This means both public and private insurers must offer plans that provide some degree of coverage for these treatment services.4
Medicaid
Medicaid is a federal and state-sponsored insurance program that provides low-cost or free healthcare coverage for eligible low-income adults and their dependents. In Alabama, Medicaid covers several medically necessary addiction and co-occurring disorder treatment services, including:5, 6
Evaluations and medical assessments
Hospital-based inpatient treatment
Outpatient treatment
Medication-assisted treatment (MAT)
Although Medicaid covers addiction treatment, many Alabama rehabs do not accept it as a form of payment.
Medicare
Medicare is a federal insurance program for individuals aged 65 and older as well as certain younger people with disabilities. This type of insurance covers many of the same medically necessary addiction and mental health treatment services that Medicaid covers. However, Medicare has four parts—A, B, C, and D—each covering different things.7
If you have Medicare, your coverage for behavioral health services depends on your plan, as various coverage and supplemental insurance options exist. You must also choose a Medicare-approved rehab facility if you want to use your plan to pay for treatment.
Private Insurance
If you have health insurance from a private provider like Blue Cross Blue Shield, Aetna, or Humana, it should provide coverage for addiction treatment. However, the extent of your coverage depends on your provider and plan.
Many rehab facilities only accept specific types of private insurance, so some may not take your plan as a form of payment. To ensure you'll have coverage, you must verify whether your preferred Alabama alcohol rehabs or drug rehabs are in-network with your plan. You may also need to pay an out-of-pocket deductible and/or copay, depending on your plan.
Popular Alcohol and Drug Rehab Centers in Alabama
SpectraCare The Haven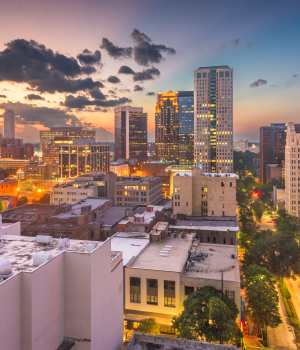 SpectraCare The Haven is a residential rehab facility for adults. As part of their core rehab program, this treatment center provides individual counseling, group therapy, family therapy, recreation therapy, and substance use education. It also offers Alcoholics Anonymous and Narcotics Anonymous meetings, as well as a weekly continuing care program called Celebrate Recovery. SpectraCare also offers outpatient rehab programs in other locations throughout Alabama, as well as mental health services for children and adolescents.
WellStone
WellStone is Northern Alabama's largest and most comprehensive provider of behavioral healthcare services and serves more than 13,000 clients annually. This non-profit addiction and mental health treatment center has multiple locations and serves persons in all phases of life, regardless of their ability to pay.
At this facility, individuals and families can access residential treatment programs, intensive outpatient programs, supportive housing, dual diagnosis treatment, and medication-assisted treatment. Crisis and acute care, court-ordered rehab programs, continuing care, and family counseling are also available here.
South Central Alabama Mental Health
South Central Alabama Mental Health is a non-profit addiction rehab facility for all age groups that provides treatment services regardless of a person's ability to pay.
This facility's substance use disorder treatment options include crisis residential treatment, intensive outpatient programs, and court-ordered treatment programs. Mental health treatment services include crisis interventions, rehabilitative day programs, intensive day programs, outpatient therapy, medication management, and supportive housing.
Mountain Lakes Behavioral Health Care
Mountain Lakes Behavioral Health Care offers residential and outpatient mental health and addiction rehab services for all age groups. Treatment options at this facility include clinically managed, high-intensity residential programs, opioid-specific treatment programs, medication-assisted treatment, and dual diagnosis treatment. Rehabilitative day services, family counseling, and child/adolescent day treatment are also available here. Certain individuals may qualify for discounted treatment with income verification.
Inpatient vs. Outpatient Drug Rehab in Alabama
As you consider your options for drug or alcohol rehab in Alabama, think about whether inpatient or outpatient rehab may be right for your needs. Some facilities only offer inpatient care or outpatient treatment, while others offer a more comprehensive continuum of care.
Inpatient rehab involves a continually supervised, residential stay at the treatment facility, which typically lasts 30-90 days. While you live at the rehab center, you'll engage in structured, evidence-based therapy daily, either individually or in a group. You'll also have access to various amenities, depending on the facility. Some inpatient programs also offer sober-living housing, which provides a stable, substance-free living environment to help ease the transition back to normal life.
Outpatient rehab provides a more flexible approach to addiction treatment that doesn't require you to live at the rehab facility. This type of rehab has three intensity levels—partial hospitalization programs (PHPs), intensive outpatient programs (IOPs), and standard outpatient programs—to support you at various stages of recovery.
While in a PHP or IOP, you'll participate in multiple weekly treatment sessions that last for several hours. These intensive forms of outpatient rehab provide similar therapies as inpatient rehab, and research suggests they can be just as effective as inpatient treatment.8
Standard, low-intensity programs provide just a few hours of treatment per week and may suit your needs if you're far along in your recovery journey. These programs can usually also link you with more intensive services if necessary.
Advantages of Inpatient Addiction Treatment
Inpatient addiction treatment offers several personalized, evidence-based therapies that can help you jumpstart your recovery journey. Other advantages of this type of treatment include:9
The ability to remove yourself from your day-to-day environment, so you can avoid stressors and triggers
Constant access to treatment professionals who are always available for support.
A secure and highly structured environment that provides stability necessary to focus on treatment and recovery
Close supervision from treatment professionals who continually monitor your progress and adjust your treatment plan as necessary
The opportunity to build relationships with your peers in recovery, who can be a valuable source of support both during and after rehab
Disadvantages of Inpatient Rehab
Inpatient addiction treatment can be highly beneficial if you have a serious substance use disorder or co-occurring condition. However, it may not be the best type of care for your needs and situation.
Consider the following disadvantages as you think about your treatment options:10
Inpatient treatment programs can be costly and insurance may not cover the total cost of care.
The transition from inpatient rehab back to day-to-day life can be challenging, especially without step-down treatment.
Inpatient programs require you to put your normal life on hold for 30-90 days, sometimes longer. This may not be feasible when you have bills to pay and/or loved ones to support.
Advantages of Outpatient Addiction Treatment
If you don't need high-level supervision and have a strong support system at home, outpatient drug or alcohol rehab in Alabama may suit your needs. Advantages of outpatient treatment include:8
It typically costs much less than inpatient rehab.
You can live at home or in supportive housing while engaging in treatment.
You may have enough flexibility in your schedule to work, go to school, or care for family while in rehab.
You can regularly put your recovery and coping skills to use in a real-world environment.
Your transition from treatment to normal, community life will likely be less jarring.
You'll have access to various intensities of care, depending on your needs and recovery progress.
Disadvantages of Outpatient Rehab
Although outpatient rehab can offer you several benefits if you have a mild substance use disorder, it has a few drawbacks. If you think outpatient rehab may be right for you, consider the following potential disadvantages first:8
You'll still be exposed to your normal environment, stressors, and triggers if you'll be living at home while you attend treatment.
You won't have around-the-clock supervision or access to treatment professionals who can provide you with support and guidance whenever you need it.
You'll need a considerable amount of support from family, which may be difficult to obtain if your living situation is unstable.
Types of Drug and Alcohol Rehabs in Alabama
No two Alabama alcohol rehabs or drug rehabs are alike. Each facility has its own recovery philosophy and unique approach to addiction treatment that may suit different types of people. When weighing your options, think about whether any of the following types of programs may be right for your needs.
Holistic Rehab
Holistic rehab programs provide a "whole-person" approach to addiction treatment that focuses on helping your mind, body, and spirit heal from substance misuse. In addition to evidence-based addiction therapies, these programs often include alternative or experiential therapies that encourage overall well-being. Depending on the program, meditation, yoga, nature therapy, art therapy, or animal therapy may be offered. Programs may also emphasize nutritional therapy, alternative medical treatments, and mindfulness activities as part of their recovery model.
Christian and Faith-Based Rehab
Faith-based and Christian rehab programs emphasize the role of a higher power and spiritual healing in the addiction recovery process. These programs typically incorporate prayer, spiritual counseling, and other faith-based activities into their treatment model in addition to evidence-based addiction therapies. Participants may be encouraged to find strength and guidance in scripture and understand how the grace of a higher power can help free them from addicti

Luxury Rehab
uxury Alabama drug rehabs and alcohol rehabs provide highly personalized, comprehensive addiction treatment in an upscale setting. These facilities spare no expense when it comes to making patients feel comfortable and often feel like a luxury resort rather than a rehab center.

In addition to providing evidence-based therapies, most luxury rehab facilities also include holistic and alternative therapies in their recovery model to support whole-person wellness.

Therapist-to-patient ratios are usually very low, and patients enjoy private rooms, gourmet meals, and other amenities not offered at standard rehab facilities.
Executive Rehab
Executive rehab programs are specifically designed for high-level professionals. These programs provide a high level of discretion for individuals working through recovery who may fear career or reputational damage as a result of enrolling in rehab.

Executive programs are often residential in nature and offer luxury amenities and access to computers, internet, and private conference rooms for work-related activities. Some programs even provide high-level support while patients engage in work-related travel.
Dual Diagnosis Rehab
Substance use and mental health disorders often co-occur, which means they affect someone at the same time. If you live with addiction and have mental health concerns, you may benefit from a dual diagnosis rehab program.

This type of program aims to halt the progression of both conditions by providing multidisciplinary treatment that addresses each disorder and any interactions between the two. Because co-occurring disorders often influence one another, receiving targeted treatment for both conditions is essential. If you only receive treatment for one condition, the other may progress, which can increase your risk of relapse.
Medication-Assisted Treatment
Medication-assisted treatment (MAT) combines counseling, behavioral therapies, and FDA-approved medications to treatment opioid and alcohol use disorders. These medications support recovery by reducing substance cravings, alleviating withdrawal symptoms, rebalancing brain chemistry, and preventing overdose and relapse.11
Research shows that MAT can successfully treat substance use disorders and often helps people sustain recovery. Studies also suggest that MAT can help reduce the risk of contracting hepatitis C or HIV by lowering the potential for relapse. MAT is also proven to:11
Increase patient survival rates
Improve patient retention in treatment
Increase patients' likelihood of obtaining and maintaining gainful employment
Reduce illicit opioid use and related criminal activity among people with addiction
Improve birth outcomes among pregnant women with substance use disorders
If you live with opioid or alcohol addiction, your treatment provider will determine if MAT may help you as part of a comprehensive rehab program. As with any other prescription, you must meet certain diagnostic criteria to receive addiction medications.
How to Get Methadone at a Methadone Clinic: Methadone is an FDA-approved, long-acting, full opioid agonist used to treat opioid addiction as part of a comprehensive medication-assisted treatment program. This medication works by binding to the brain's opioid receptors, where it blocks the euphoric effects of other opioid drugs and reduces withdrawal symptoms for up to 36 hours.

As a schedule II controlled medication, methadone is highly regulated and only available through a SAMHSA-certified and DEA-registered treatment program. To access this medication, you must undergo an in-depth evaluation with a qualified treatment provider and meet specific diagnostic criteria. If your provider determines methadone may be beneficial for your condition, you can receive it at an authorized treatment clinic.12

Disulfiram (Antabuse): Suboxone is a combination of two FDA-approved medications, buprenorphine and naloxone, both of which treat opioid dependence. Buprenorphine is a partial opioid agonist that binds to the brain's opioid receptors to alleviate withdrawal symptoms and cravings without producing full opioid effects. Naloxone is an opioid antagonist that will rapidly reverse the effects of buprenorphine if a person attempts to misuse the medication.13, 14

Because Suboxone has a potential for misuse, it's highly regulated and only accessible through licensed and DEA-registered physicians. To find a suboxone doctor, you can use SAMHSA's Buprenorphine Practitioner Locator tool.15 You may also be able to access suboxone through a methadone clinic in your area, as some clinics may offer both medications.
Naltrexone for Alcohol or Opioid Addiction: Naltrexone is a prescription medication that's FDA approved for use in medication-assisted treatment of opioid and/or alcohol use disorders. As an opiate agonist, naltrexone works by blocking the brain's opioid receptors to reduce the euphoric effects of opioids and lessen substance cravings. This medication is prescribed as part of a comprehensive treatment program that includes therapy, social support, lifestyle changes, and compliance monitoring.16

Virtually any licensed physician can administer injectable naltrexone within a treatment setting. People who are in long-term recovery can also take the medication in pill form at home, but only as directed by their doctor.16
Antabuse (Disulfiram) for Alcohol Addiction: Antabuse is the brand name for disulfiram, an FDA-approved, prescription medication for the treatment of chronic alcoholism. This medication helps reduce the urge to drink by blocking the enzymes that metabolize alcohol after consumption. If a person drinks any alcohol after taking disulfiram, their body will accumulate toxic alcohol byproducts that cause unpleasant side effects like nausea, vomiting, and dizziness.17

Disulfiram has several contraindications, so it must be prescribed by and taken under the supervision of a licensed physician. The medication is not a cure for alcohol dependence and works best in conjunction with therapy.
Acamprosate for Alcohol Use Disorder: Acamprosate is another prescription medication approved by the FDA for the treatment of alcohol dependence. This medication is used in conjunction with counseling and social support to help curb alcohol cravings, reduce post-acute withdrawal symptoms, and prevent relapse. Acamprosate works by rebalancing levels of neurotransmitters in the brain that are affected by long-term alcohol misuse. However, it does not alleviate acute withdrawal symptoms, so it's typically prescribed for persons who've already completed the detoxification process.18 To access this medication, you must meet specific diagnostic criteria as it must be prescribed by a licensed professional.
Should I Travel to Alabama for Alcohol and Drug Treatment?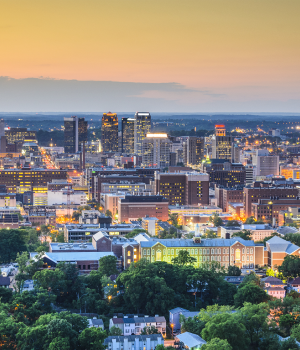 Going to a drug or alcohol rehab in Alabama may benefit you, but traveling isn't right for everyone. Consider the following questions to determine if you should travel for treatment:
Do you have access to the type(s) of treatment you need in your local area? If not, are those type(s) of treatment readily available in Alabama?
Do you need to separate yourself from your day-to-day environment so you can eliminate distractions and focus on recovery?
Does your health insurance cover treatment at Alabama drug rehabs or alcohol rehabs? If it does, does your plan cover any of your travel-related expenses?
Do you know anyone in the area who can support you while you work through recovery?
If you feel that traveling for rehab is in your best interest, consider which area(s) of the state you'd prefer to attend treatment in. Most of Alabama's rehab facilities are located in more urban areas of the state; however, some are situated in more rural, peaceful locales.
Regional Considerations in Alabama
Each of Alabama's four regions boasts unique geography, attractions, and culture. If you love mountains, you may want to consider facilities in Alabama's Northern region, which is home to Huntsville, Decatur, and the southern Appalachians.
If you prefer a more urban environment, consider a rehab facilities in Alabama's central region, which is home to Birmingham, the largest city in the state. Here, you'll find the Talladega Superspeedway and Horseshoe Bend National Military Park, as well as many museums and historic sites. If you're outdoorsy, you'll likely also appreciate the regions rivers and lakes, which are some of the most biologically diverse in the country.
Alabama's southern region is widely known for its many historic sites and museums as the state's historic capital, Montgomery, is located here. The area is also abundant in natural beauty and is home to many waterways, state parks, and national preservation areas.
Last but not least is Alabama's Gulf Coast region, where you'll find sugar sand beaches and the gorgeous Gulf of Mexico. Here, you'll have quick access to the city of Mobile, which is home to "America's Amazon," one of the largest wetland ecosystems in the country.
Drug and Alcohol Laws in Alabama
Alabama Naloxone Standing Order: In Alabama, anyone at risk of experiencing an opioid overdose or anyone who may be able to help an overdose victim can get naloxone without a prescription. Only licensed healthcare providers and pharmacies may dispense naloxone to persons in need upon receiving written communication that a requesting individual is an eligible person.19
Drug Treatment Court: Several Alabama districts operate drug treatment courts, which offer non-violent offenders with addiction an alternative to traditional court proceedings. Treatment courts partner with rehab facilities, law enforcement, social service agencies, and other agencies to provide comprehensive addiction and mental health treatment for eligible persons. These programs aim to encourage non-violent offenders to heal from the effects of substance misuse and become more productive citizens.20
Alabama Good Samaritan Law: In Alabama, anyone who in good faith seeks emergency medical attention for a person who appears to be experiencing an overdose cannot be prosecuted for a controlled substance offense. However, this law excludes persons in possession of illicit substances with an intent to distribute.21
If you need assistance selecting the right alcohol or drug rehab in Alabama, we're available 24/7 to help. Call us at 800-926-9037 (
Who Answers?) to speak with a treatment support specialist who can help you explore your Alabama treatment options.
Resources