Nebraska Alcohol and Drug Use Statistics
Drug and alcohol use in Nebraska are below the national averages but not uncommon.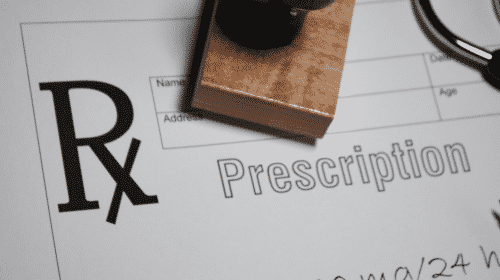 In 2021, 7.7% of adults in Nebraska used drugs for non-medical purposes vs. the national average of 12%1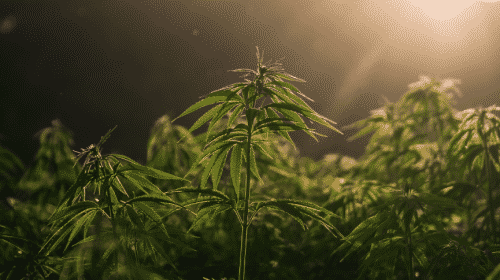 Illicit drugs and cannabis were the most common types of drugs abused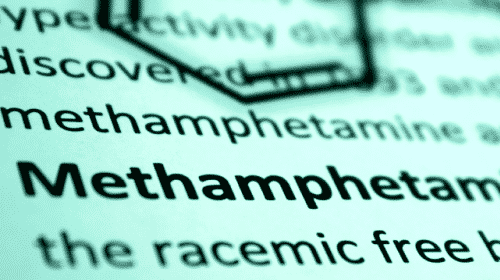 Treatment for methamphetamine rose more than 200% in a 10-year period from 2008 to 2018.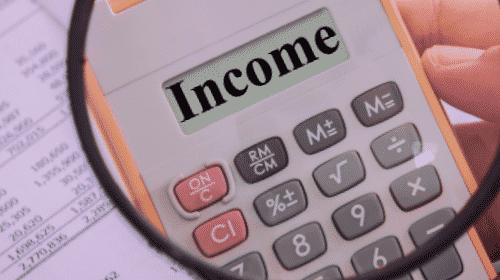 People making under $25,000 a year were most likely to abuse drugs for non-medical reasons
Cost of Drug Rehab in Nebraska
The cost of rehab depends on a number of factors. Your costs will vary depending on what kind of program you choose and what type of insurance you have. Some elements that affect cost include:
If you select an inpatient or outpatient program
Which special amenities the facility has
The length of your treatment
If the rehab is in your insurance plan's network
Inpatient rehab, which is also called residential rehab, is more costly than other programs. You receive medical care while you are there, as well as counseling for substance use disorder. You will live in the facility the whole time you are in treatment. Housing and meals are part of the overall cost of the program. Additionally, luxury rehabs or rehabs with extra amenities can have higher costs than standard programs.
Where Can I Find Low-Cost and Free Rehabs in Nebraska?
Cost should not be a barrier to addiction treatment. You can find free, low-cost, or sliding scale programs in Nebraska. Some programs can offer you a payment schedule so you can pay the costs of rehab over time. If a program has a sliding scale, it will use your income level to determine what your costs should be. Some rehab facilities can provide scholarships that help pay for your treatment. There are also programs that will treat anyone, regardless of ability to pay. You can ask a rehab about its costs and billing policies.
Does Insurance Cover Drug Rehab in Nebraska?
Under the terms of the Affordable Care Act and the Mental Health Parity and Addiction Act, all insurance companies are required to cover substance abuse treatment. Private insurance, insurance through an employer, Medicaid, Medicare, and military insurance all include addiction treatment as a covered benefit. How much coverage you have and the amount you will have to pay after insurance will depend on your insurance plan.
Your insurance company will have a network of addiction treatment facilities that it works with. When you go to an in-network treatment center, the insurance company will cover more of your costs than if you choose an out-of-network rehab. You can find out which rehabs work with your insurance plan by calling your insurance company.
Medicaid
Medicaid is a state-federal partnership to offer health insurance to those with low incomes, as well as people with certain disabilities and medical conditions. Medicaid is comprehensive insurance that covers addiction treatment. Each state administers its own Medicaid plans.

Medicaid in Nebraska is called Heritage Health.3 It is available to individuals who make 133% of the federal poverty level or less. If you are pregnant or disabled, you may also be eligible. Nebraska's Medicaid plan covers inpatient, outpatient, and dual-diagnosis treatment for people 21 and older.

Medicare
Medicare is an insurance plan through the federal government for people 65 and older, as well as people with certain health conditions or disabilities. Medicare is comprehensive insurance coverage that includes physical and mental healthcare, as well as substance abuse treatment.

If you go to inpatient treatment, Medicare Part A will cover the treatment as a hospitalization.4 You will have to pay a co-pay amount, but Medicare picks up all other costs. Medicare Part B covers mental health care, including outpatient rehab.5 Medicare Advantage supplemental plans can include broader coverage for rehab or offer a larger network of treatment facilities.

Not all programs accept Medicare. You should talk to the rehab or call Medicare to make sure the program is in-network. Out-of-network care will increase your costs, so checking ahead will help you make an informed decision.
Private Insurance
Private insurance refers to any insurance plan that isn't a government insurance program. These plans are sold by private companies. You can obtain private insurance through an employer or buy an individual policy yourself. Popular insurance companies include Blue Cross Blue Shield, Humana, UnitedHealth, and Aetna.

Private insurance plans are required to cover addiction treatment, but not all plans will cover the full cost of rehab. Coverage may depend on which facility you choose. Insurance companies work with a network of rehabs, and for these rehabs, they cover more of the cost of in-network care. When looking for rehab, make sure you understand:
Your insurance deductible
If you will be responsible for any co-pays
Whether your insurance allows inpatient, outpatient, or both
Whether your insurance company pays for out-of-network programs
What, if any, exclusions apply
Popular Alcohol and Drug Rehab Centers in Nebraska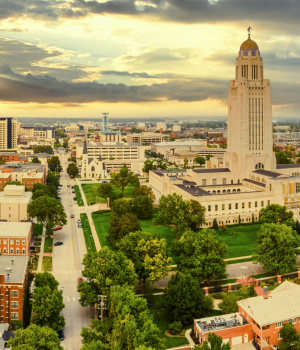 If you need alcohol or drug rehab in Nebraska, there are many facilities you can use.
Lutheran Family Services Sarpy County
This behavioral health clinic offers outpatient substance abuse treatment for adults, as well as treatment for other mental health conditions. It is located in Bellevue, NE. Contact the facility to ask about payment options and insurance.
The Bridge Nebraska
This residential treatment center is located in Lincoln. It offers detoxification services as well as comprehensive addiction recovery. Contact the facility to ask about payment options and which insurance plans it accepts.
Addiction and Recovery Services
This Omaha-based program specializes in co-occurring diagnosis and treatment. This is outpatient counseling customized for your specific needs. It accepts most major insurance plans.
Blue Valley Behavioral Health Seward
This program is located in Seward, NE. It provides outpatient treatment for adults and teens, including individual and group therapy. It accepts many private insurance plans as well as Medicare and Medicaid.
Inpatient vs. Outpatient Drug Rehab in Nebraska
Inpatient treatment is residential. You live at the facility while you're receiving treatment. Staff will be there to supervise your activities and provide counseling. These programs typically last from 30 to 90 days, but some can continue longer.
Outpatient rehab is a program where you live at home and attend therapy sessions on a set schedule. There are partial hospitalization programs, where you go into a facility for treatment that lasts all day. Other programs have you attend several sessions per week, for a few hours at a time.
The main components of inpatient and outpatient rehabs are evidence-based therapeutic methods such as cognitive behavioral therapy, group therapy, and family therapy. Most programs create an individual treatment plan for you based on your particular needs. Rehabs also offer step-down care or aftercare once you have completed initial treatment.
Pros of Inpatient Addiction Treatment
Inpatient treatment is often the best method for recovering from addiction. Programs are comprehensive, offering detoxification, medical care, and several weeks of therapy and support while living at the facility.
Inpatient treatment programs allow you to work on your recovery without distractions from work or other responsibilities. You are supervised by staff at the rehab, which means you have few chances to relapse. In addition to the therapy you receive during your time in the program, most facilities have aftercare that can help you once you have completed treatment. Your treatment team will continue to be available for support and assistance once you have been discharged and returned home.
Cons of Inpatient Drug Rehab
Inpatient care is costly, and that can be an obstacle for some people. Insurance may only cover a portion of treatment, leaving you with substantial out-of-pocket expenses. You will not be able to attend work during the time you are in treatment, and that can cause a loss of income or loss of employment. Residential treatment can also be a problem for people with family responsibilities. If you care for children or other family members, being away from home for an extended period of time may not be an option.
Treatment facilities may be able to help you find care for your family as well as offer help in paying for treatment. Call the facility to ask about assistance.
Pros of Outpatient Addiction Treatment
If you do not need detoxification or medical care, an outpatient program may be a good option for you. You can rely on your friends and family for support and attend treatment sessions while living at home. You may be able to continue working or going to school too. You can find a program that allows you some scheduling flexibility.
Outpatient care can be less expensive than residential treatment. The costs are lower, and, if you don't take leave from work, you can continue to earn income. Your insurance may offer more comprehensive coverage for outpatient therapy than for more expensive inpatient programs.
Cons of Outpatient Rehab
Outpatient programs assume that patients can manage their own behavior outside of therapy sessions. You will not have full-time supervision, so you may be at risk of relapsing. Relapse is not a sign of failure, and people can continue recovery after a relapse. However, relapse after a period of not taking substances increases the risk of overdose if your tolerance decreases.
Types of Drug and Alcohol Rehabs in Nebraska
Rehab facilities have a variety of philosophies and amenities. You should look for a program that meets your needs and optimizes your recovery. Your personal preferences and beliefs can help guide your choice.
It is important to confirm that any facility you choose is properly licensed and accredited. Make sure that it uses evidence-based therapeutic models and follows evidence-based treatment programs. Programs that rely on experimental methods or methods that have been debunked are risky and can do harm to patients.
Holistic Rehab
Holistic rehab programs combine evidence-based addiction treatment with complementary or alternative treatments. The center may promote a balanced approach to treating the emotional, spiritual, and physical aspects of substance use disorder. Many holistic rehab programs offer alternative treatments like acupuncture, meditation, aromatherapy, or hypnotherapy. You may have access to a nutritionist and specialized diet plans. Most experts agree that alternative treatments are best used as a complement to evidence-based addiction treatment, not a substitute.
Christian and Faith-Based Rehab
People with strong religious principles and those who want faith to be a part of their recovery journeys may prefer to attend a facility that aligns with their beliefs. These kinds of facilities are also helpful if you have specific dietary or behavior rules that you follow since they will be able to accommodate your practices. Faith-based rehab programs rely on evidence-based methods to manage substance use disorder in combination with spiritual encouragement, guidance, and support. They offer ample opportunities for prayer or organized worship among other spiritual activities. You may be able to have private counsel with a member of the clergy in addition to your therapist.
Luxury Rehab
Luxury facilities tend to be very expensive, offering opulent amenities that are more typical of a resort. They might have increased privacy, with single rooms for patients and large properties that can't be easily seen by the public. You may find that the facility has scenic surroundings and ample outdoor space. The facility may have gourmet food on-site. You might have access to specialty services like yoga, spa treatments, fitness rooms, and swimming pools.
Executive Rehab
Executive rehab is structured to allow people to continue to work during care. This may be important for those who have family members to support and those who are high-level decision-makers in their companies. You may have more access to your phone and computer than you would have at a typical rehab. You may be able to build your treatment schedule around your work obligations. Some executive programs allow business travel during treatment under certain conditions.
Dual Diagnosis Rehab
Many people who have substance use disorder also have co-occurring mental health conditions. Conditions like anxiety, depression, or PTSD due to past trauma can complicate addiction treatment, particularly if you started substance use to self-medicate your mental health symptoms. Working with a treatment center that understands dual-diagnosis treatment will help you get the right care for your addiction and any other mental health conditions you have.

Medications are available to treat symptoms of conditions such as depression, anxiety, or bipolar disorders. These won't interfere with recovery and may make it easier to make progress with your addiction treatment. Complex mental health conditions such as PTSD and borderline personality disorder may require intensive therapy to address past trauma and congenial personality differences. Medication can help manage the symptoms, but you may benefit from long-term mental health care to treat your co-occurring conditions.
Medication-Assisted Treatment
There are several FDA-approved medications to help treat opioid and alcohol addiction. These medications require a prescription from a doctor or attendance at a licensed clinic. Many medication-assisted rehabs also offer counseling and other types of support.
Medication-assisted treatment can make the withdrawal symptoms of detoxification easier to endure. For many people, detoxification includes symptoms such as body aches, fatigue, nausea, and overwhelming cravings for substances. After detoxifying, medications can be used long-term to replace harmful substances and reduce the risk of relapse. The replacement medications are not debilitating and don't cause a high like harmful substances do.
Medication-assisted treatment should not be the only strategy for fighting addiction. Recovery is rarely complete unless you address the mental and emotional aspects of addiction as well. Counseling and peer support will help you understand the causes of your addiction and teach you how to make positive changes to your behavior.
Acamprosate: Methadone is the best-known medication for the treatment of opioid addiction. It's an FDA-approved opioid that satisfies your body's need for opioids without giving you a euphoric high. You don't need to increase your methadone dose the way many addicts find themselves increasing the dose of addictive opioids.

Methadone prevents severe withdrawal symptoms during detoxification. Over the long term, it can replace addictive substances, and it's safe to use for months or years. Methadone programs are regulated by federal law, and only licensed clinics can dispense the medication. The clinic keeps records of all patients and their treatment regimens. Methadone clinics are often outpatient and offer counseling as well as medication-assisted treatment. You can use step-down treatment to quit opioids altogether or use methadone as maintenance treatment.
How to Find a Suboxone Doctor: Suboxone contains two medications: Naloxone and buprenorphine. Naloxone blocks the euphoric effects of both alcohol and opioids. Buprenorphine is a partial opioid agonist that satisfies physical cravings for opioids without the addictive effects. Suboxone helps blunt the effects of withdrawal and reduces the craving for substances in the future. Suboxone is available at many methadone clinics, or you can ask your doctor how to get Suboxone treatment.
Naltrexone for Alcohol or Opioid Addiction: Naltrexone is an FDA-approved medication that treats both opioid addiction and alcohol addiction. Naltrexone blocks the euphoric effects of substances, so you no longer feel high when you consume them. The lack of pleasant effects from substances can make you less likely to crave them and, therefore, less likely to use them. You will need to speak to a doctor about getting a prescription for naltrexone.
Antabuse (Disulfiram) for Alcohol Addiction: Disulfiram, sometimes called by its brand name Antabuse, is a medication that causes unpleasant side effects if you consume alcohol while taking it. People who drink while on disulfiram report symptoms such as nausea, vomiting, and skin flushing. The physical effects can be a deterrent that prevents you from abusing alcohol. Antabuse requires a prescription, so talk to your doctor about getting this treatment.
Acamprosate for Alcohol Use Disorder: Acamprosate is a medication that you can take long-term to minimize the craving for alcohol.6 Without a desire to consume alcohol, you are much less likely to revert to addictive behaviors. The effects wear off if you stop taking acamprosate, and you may relapse without the medication. A doctor can work with you to decide if this is the right medication for you.
Should I Travel to Nebraska for Alcohol and Drug Treatment?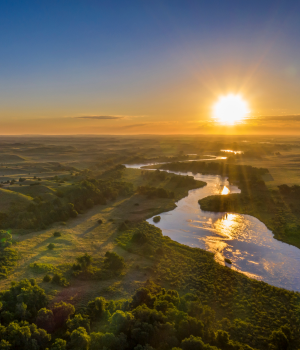 If you are considering relocating to attend drug or alcohol rehab in Nebraska, there are several aspects to consider, such as:
The facility you want to attend is in Nebraska
Moving there will take you closer to friends or family
Your insurance company will pay for treatment in Nebraska
You like Nebraska and want to spend time there
The rehab you choose is a personal decision. If Nebraska offers you the kind of treatment options you need, you should consider going there for rehab.
Regional Considerations in Nebraska
Nebraska is centrally located in the middle of the United States. It's accessible by flying into Omaha, or you can arrive by Interstate 80, which runs east to west across the state.
The capital Lincoln is home to the University of Nebraska. The school is the principal research facility in the state as well as a college sports powerhouse. History buffs can travel the state and learn about westward expansion into Nebraska, as well as the traditions of the Native American nations that occupied the area originally. The vast countrysides of Nebraska are home to farms and ranches that provide food to the nation and the world.
Cities like Omaha and Bellevue offer eclectic dining, live performances, museums, and galleries. The affordable cost of living makes Nebraska an attractive destination for employers and people looking to settle down in a friendly location.
Drug and Alcohol Laws in Nebraska
Possession of less than an ounce of marijuana is punishable by a small fine. Selling any amount of marijuana is a felony punishable by up to 20 years in jail, with a mandatory minimum sentence of 1 year. Possession or distribution of other drugs is sentenced according to sentencing guidelines.7
Nebraska has drug courts that help people get treatment instead of jail sentencing.8 Eligibility is flexible and determined by the judge in the case. Participants are given comprehensive treatment with follow-up care to reduce the risk of relapse.
Nebraska offers no-cost Naloxone without a prescription.9 Any resident of Nebraska can get Naloxone at a participating pharmacy.
Nebraska has a Good Samaritan law for anyone calling for help with an overdose.10 If you call for assistance, you cannot be prosecuted for possession of illegal substances. You must remain at the scene of the overdose and cooperate with medical personnel.
Resources