Expert Insights

The Cornhusker State ranks 49th for drug overdose deaths. But let's not assume this means Nebraska doesn't face drug problems. The truth is, meth use continues to spread, and the amount of meth seized by officials has spiked dramatically in recent years. And, while Nebraska cities aren't big drug destinations, Interstate 80 offers a known drug transportation corridor that stretches across the plains. Inevitably, some of the drugs making their way across Nebraska (which includes meth) will end up in the hands of locals. If we want maintain the low overdose rate and prevent additional problems, officials must make this corridor less appealing to traffickers.

~ Kerry Nenn
Top 6 Drug Rehabs in Nebraska
Every alcohol and drug rehab in Nebraska offers its own set of unique amenities, programs, and therapies. Evidence-based treatment is available at multiple inpatient centers in Nebraska. These facilities often provide a range of therapies, faith-based treatments, and outpatient options for recovery.
Below are the top six addiction treatment centers in Nebraska based on the following criteria:
Offering evidence-based treatment
Accreditation
Certifications
Client testimonials / reviews
Northpoint – Omaha
Northpoint provides adults with treatment for substance use and mental health disorders, as well as specialized teen behavioral health programs, in Omaha, Nebraska. Their outpatient services are designed to address the physical, mental, and emotional aspects of recovery. For those who need inpatient treatment, Northpoint has locations throughout the U.S.

Treatment programs include:

Partial Hospitalization Programs (PHPs)
Intensive Outpatient Programs (IOPs)
Day Treatment
Medical Intervention
Dual Diagnosis
Psychiatric Care

Treatment programs are supported by:

The Joint Commission
LegitScript Certified

Location and contact information:
7215 Ontario St
Omaha, NE 68124
(402) 809-5331
Valley Hope – O'Neill
Valley Hope of O'Neill is a residential rehab program located in O'Neill, Nebraska. Each week patients receive more than 40 hours of individual counseling, pastoral sessions and group therapy. Discharge planning and return to work assistance are provided.

Treatment programs include:

Medical Detox
Inpatient
Outpatient
Medication Assisted Therapy
Telehealth
Co-occurring Disorders
Veteran's
Family Therapy

Treatment programs are supported by:

The Joint Commission
National Association of Addiction Treatment Professionals
LegitScript Certified

Location and contact information:
1421 North 10th Street
O'Neill, NE 68763
(800) 544-5101
CenterPointe Campus for Hope – Omaha
CenterPointe Campus for Hope offers no-wait, outpatient services for those struggling with alcohol, drugs, and mental health challenges in Omaha, Nebraska. Their bio-psycho-social treatment model addresses mental illness and addiction at the same time and on equal terms. Income-eligible participants are offered a sliding-scale fee for treatment.

Treatment programs include:

Outpatient
Housing
Crisis Response
Veteran Support
Primary Care

Treatment programs are supported by:

The Commission on Accreditation of Rehabilitation Facilities

Location and contact information:
1490 North 16th Street
Omaha, NE 68102
(402) 827-0570
Bryan Independence Center – Lincoln
Bryan Independence Center is a medical and mental health nonprofit organization serving patients in and around Lincoln, Nebraska. Their addiction treatment program is located through the Bryan Independence Center, and it provides separate groups for women and men. Special issues involved in health, sexuality, abuse and assertiveness are addressed.

Treatment programs include:

Detox
Inpatient
Intensive Outpatient Programs (IOPs)
Standard Outpatient
Day Treatment

Treatment programs are supported by:

Location and contact information:
1640 Lake Street
Lincoln, NE 68502
(402) 481-5268
Riverwood Group Omaha Treatment Center – Omaha
Riverwood Group Omaha Treatment Center provides evidence-based medication-assisted treatment for those struggling with opioid use disorder in the Omaha, Nebraska area. Proper dosage is provided by medical and clinical staff, along with counseling and life skills training.

Treatment programs include:

Medication Assisted Treatment
Outpatient Treatment Programs

Treatment programs are supported by:

Location and contact information:
11215 John Galt Boulevard
Omaha, NE 68137
(402) 592-5900
Inroads to Recovery – Omaha
Inroads to Recovery provides medication assisted substance abuse treatment, psychiatric care, psychotherapy, and mental health assessments in Omaha, Nebraska. Recommendations are based on bio-psycho-social factors. Medication is assigned if needed, and not in all cases.

Treatment programs include:

Inpatient
Intensive Outpatient Programs (IOPs)
Psychiatric Evaluations and Medication Management
Outpatient Psychotherapy

Location and contact information:
2808 North 75th Street
Omaha, NE 68134
(402) 932-2248
Nebraska Alcohol and Drug Use Statistics
Drug and alcohol use in Nebraska are below the national averages but not uncommon.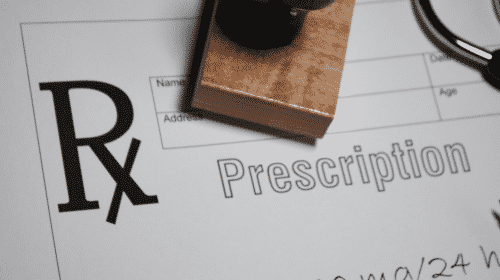 In 2021, 7.7% of adults in Nebraska used drugs for non-medical purposes vs. the national average of 12%1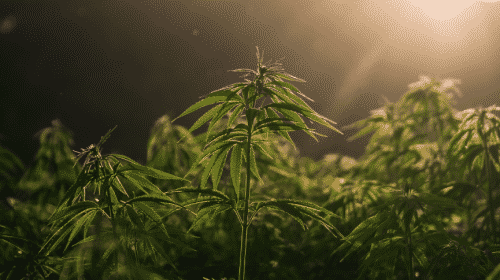 Illicit drugs and cannabis were the most common types of drugs abused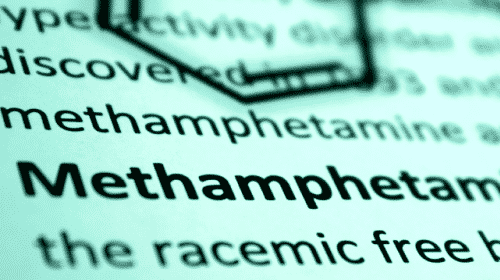 Treatment for methamphetamine rose more than 200% in a 10-year period from 2008 to 2018.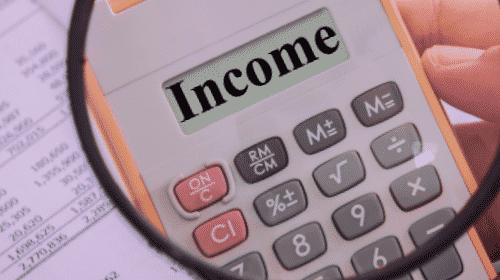 People making under $25,000 a year were most likely to abuse drugs for non-medical reasons
Understanding the Cost of Addiction Treatment in Nebraska
Factors Impacting Treatment Cost:

If you select an inpatient or outpatient program
The types of special amenities offered by the facility
Your length of stay for treatment
If the chosen rehab is in-network with your insurance plan
Location of the facility or detox center
The cost of your recovery program will depend on a number of factors. The total out-of-pocket costs depend on a number of variables, including the kind of program you choose and the type of insurance you have.
You can also find free, low-cost, or sliding-scale payment programs in Nebraska. Your income level, assets, insurance status, and residency will be used to determine eligibility. By offering affordable treatment, payment options, and plans, access to recovery is increased across the state.
Some facilities provide individual scholarships that can help you pay for treatment. Additionally, state-run programs will generally treat anyone in need of addiction treatment, regardless of their ability to pay (though waiting lists for admission can be very long). Remember to ask your chosen facility about their total out-of-pocket costs and billing policies.
Does Insurance Cover Rehab Center Costs?
Under the terms of the Affordable Care Act and the Mental Health Parity and Addiction Act, all insurance companies are required to cover substance abuse care. Private insurance, insurance through an employer, Medicaid, Medicare, and military insurance all include addiction treatment as a covered benefit. How much coverage you have and the amount you will have to pay after insurance will depend on your insurance plan.
Your insurance company will have a network of addiction treatment centers that it works with. When you go to an in-network facility, the insurance company will cover more of your costs than if you choose one that's out-of-network. You can find out which ones work with your insurance plan by calling your insurance company.
Medicaid
Medicaid is a state-federal partnership to offer health insurance to those with low incomes, as well as people with certain disabilities and medical conditions. Medicaid is comprehensive insurance that covers addiction treatment. Each state administers its own Medicaid plans.
Medicare
Medicare is an insurance plan through the federal government for people 65 and older, as well as people with certain health conditions or disabilities. Medicare is comprehensive insurance coverage that includes physical and mental healthcare, as well as substance abuse treatment.
Private Insurance
Private insurance plans are required to cover addiction treatment, but not all plans will cover the full cost of drug and alcohol rehab in Nebraska. You can obtain private insurance through an employer or buy an individual policy yourself. Popular insurance companies include Blue Cross Blue Shield, Humana, UnitedHealth, and Aetna.
How to Choose the Right Addiction Treatment Settings
Medical Detox
Drug and alcohol detox is not simply the passive process of letting the substances leave your body. It involves a professional intervention to help you manage your withdrawal symptoms. This is usually the first step of the recovery process.
Inpatient
Residential drug rehab, also called inpatient, involves living at the facility for the duration of the program. You receive 24/7 care from a team of professionals, including doctors, nurses, therapists, psychologists, and more. 
Partial Hospitalization Programs (PHPs)
PHPs offer high intensity and frequency of care—usually around twenty hours per week, although sometimes more—but you can continue living at home while you recover from addiction.
Intensive Outpatient Programs (IOPs)
IOPs are a step down from PHPs and offer anywhere from nine to twenty hours of care per week, and then you return home during non-treatment hours. This option may be best for those who don't want to take time off work or school while getting care.
Standard Outpatient
This option offers the lowest intensity of care—just a few hours per week. It is typically used as step-down care for someone who has completed rehabilitation.
Aftercare
When your program comes to an end, you may speak with your team about an aftercare plan that can provide you with ongoing support and care to help reduce the risk of relapse. Some common options include support groups, group counseling, individual therapy, family therapy, and sober living homes.
Is Specialized Drug Rehab Worth It?
Addiction treatment centers in Nebraska have a variety of philosophies and amenities. You should look for a program that meets your needs and optimizes your recovery. Your personal preferences and beliefs can help guide your choice.
It is important to confirm that any facility you choose is properly licensed and accredited. Make sure that it uses evidence-based therapeutic models and follows evidence-based programs.
Holistic 
Holistic programs combine evidence-based addiction care with complementary or alternative treatments. The center may promote a balanced approach to treating the emotional, spiritual, and physical aspects of substance use disorder. Many offer alternative methods like acupuncture, meditation, aromatherapy, or hypnotherapy.
Christian and Faith-Based
People with strong religious principles and those who want faith to be a part of their recovery journeys may prefer to attend a facility that aligns with their beliefs. Faith-based programs rely on evidence-based methods to manage substance use disorder in combination with spiritual encouragement, guidance, and support.
Luxury 
Luxury facilities tend to be very expensive, offering opulent amenities that are more typical of a resort. They may have gourmet food on-site. You might have access to specialty services like yoga, spa treatments, fitness rooms, and swimming pools.
Executive
Executive drug rehab centers in Nebraska are structured to allow people to continue to work during care. This may be important for those who have family members to support and those who are high-level decision-makers in their companies. You may have more access to your phone and computer than you would have at a typical facility.
Dual Diagnosis
Many people who have substance use disorder also have co-occurring mental health conditions. Conditions like anxiety, depression, or PTSD due to past trauma can complicate addiction treatment, particularly if you started substance use to self-medicate your mental health symptoms.
Do I need Medication-Assisted Treatment?
There are several FDA-approved medications to help treat opioid and alcohol addiction. These medications require a prescription from a doctor or attendance at a licensed clinic. Many medication-assisted rehabs also offer counseling and other types of support.
Medication-assisted treatment should not be the only strategy for fighting addiction. Recovery is rarely complete unless you address the mental and emotional aspects of addiction as well. Counseling and peer support will help you understand the causes of your addiction and teach you how to make positive changes to your behavior.
Methadone is the best-known medication for the handling of opioid addiction. It's an FDA-approved opioid that satisfies your body's need for opioids without giving you a euphoric high.
Suboxone helps blunt the effects of withdrawal and reduces the craving for substances in the future. Suboxone is available at many methadone clinics, or you can ask your doctor how to get Suboxone treatment.
Naltrexone is an FDA-approved medication that treats both opioid addiction and alcohol addiction. Naltrexone blocks the euphoric effects of substances, so you no longer feel high when you consume them.
Antabuse (Disulfiram) is a medication that causes unpleasant side effects if you consume alcohol while taking it.
Acamprosate is a medication that you can take long-term to minimize the craving for alcohol.6 Without a desire to consume alcohol, you are much less likely to revert to addictive behaviors.
Should I Travel for Drug and Alcohol Rehab in Nebraska?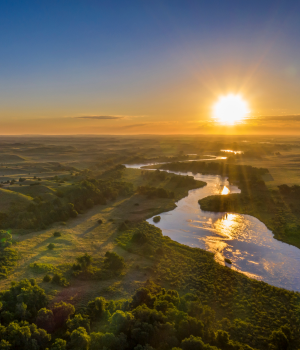 Nebraska is located in the middle of America – where the Midwest meets the Great Plains. It offers higher incomes, lower housing prices, a solid job market, and excellent quality of life, all of which make the Cornhusker State a great place to live.
Despite all the perks, Nebraska still has a low population density. That means residents and visitors alike can breathe easier and avoid the typical over-crowded feeling experienced in states with high population numbers.
If you are considering relocating to attend alcohol or drug rehab in Nebraska, there are several aspects to consider, such as:
You like Nebraska and want to spend time there
You want to attend a particular facility or detox center
Moving to the state will take you closer to friends or family
Your insurance company will pay for treatment in Nebraska
What Are Drug and Alcohol Laws in Nebraska?
Marijuana Laws: Possession of less than an ounce of marijuana is punishable by a small fine. Selling any amount of marijuana is a felony punishable by up to 20 years in jail, with a mandatory minimum sentence of 1 year. Possession or distribution of other drugs is sentenced according to sentencing guidelines.7
Drug Courts: Nebraska has drug courts that help people get treatment instead of jail sentencing.8 Eligibility is flexible and determined by the judge in the case. Participants are given comprehensive care with follow-up care to reduce the risk of relapse.
Naloxone Access: Nebraska offers no-cost Naloxone without a prescription.9 Any resident of Nebraska can get Naloxone at a participating pharmacy.
Good Samaritan Law: Nebraska has a Good Samaritan law for anyone calling for help with an overdose.10 If you call for assistance, you cannot be prosecuted for possession of illegal substances. You must remain at the scene of the overdose and cooperate with medical personnel.