Expert Insights

I am a big supporter of making medication-assisted treatment more available to treat opioid addiction, and I think we are making great strides in Oakland through MAT programs. But, we also need to turn our attention to meth, in my opinion. Major cities on the west coast in Oakland and Portland are experiencing major problems with meth use. It's a cheap drug that is becoming more widely available and deadly, unknowingly to the people using it. While it can help people experiencing homelessness be more alert and survive extreme poverty, the supply is killing people because it is laced with fentanyl. The media are not giving this issue enough attention because they want to pretend that it's an issue for houseless people undeserving of attention. But, these people deserve care and treatment, and it is using resources. We'd be better placed, in my opinion, in providing more shelters, safe drug supplies, and fentanyl testing kits. We'll save more lives and get more people into addiction treatment, which will save our resources in the long run.

~ Olivia Pennelle
Top 6 Drug Rehabs in Oakland
Every alcohol and drug rehab in Oakland offers its own set of unique amenities, programs, and therapies. Evidence-based treatment is available at multiple inpatient centers in Oakland. These facilities often provide a range of therapies, faith-based treatments, and outpatient options for recovery.
Below are the top six addiction treatment centers in Oakland based on the following criteria:
Offering evidence-based treatment
Accreditation
Certifications
Client testimonials / reviews
Friendship House Women's Lodge
The Friendship House Women's Lodge is a nine-bed residential treatment program for women and their children up to five years old. Clients at the lodge are immersed in both American Indian cultural practices and Western approaches for substance abuse recovery and prevention, as well as child development sessions.

Treatment programs include:

Residential treatment for women
Job readiness training
Computer training
Educational services
Family counseling
Parenting groups
Child development sessions
Case management
Relapse prevention

Treatment programs are supported by:

Commission on Accreditation of Rehabilitation Facilities (CARF)

Location and contact information:
56 Julian Ave
San Francisco, CA 94103
(415) 865-0964
Lifeline Treatment Services
Located in Oakland, California, Lifeline Treatment Services is a drug and alcohol rehab center for those battling addiction and substance use disorders. You'll have access to medical detox services, medication-assisted treatment, and more.

Treatment programs include:

Alcohol and drug abuse treatment
Drug and alcohol detoxification
Medication-assisted treatment
Mental health treatment
Outpatient treatment

Treatment programs are supported by:

Location and contact information:
10429 International Blvd
Oakland, CA 94603
(415) 578-9489
New Bridge Foundation
An addiction treatment center located in Northern California, New Bridge Foundation offers many affordable treatment options, including detoxification, short- and long-term residential programs, as well as day treatment and intensive outpatient programs.

Treatment programs include:

Detox program
Short-term residential program
Long-term residential program
Short-term outpatient program
Dual-diagnosis treatment
Specialized care for veterans and LGBTQ+ members

Treatment programs are supported by:

Commission on Accreditation of Rehabilitation Facilities (CARF)
LegitScript Certified

Location and contact information:
2323 Hearst Ave
Berkeley, CA 94709
(866) 772-8491
Horizon Services Inc.
Serving the Bay Area for over 40 years, Horizon Services, originally named Horizon House, provides addiction treatment and substance abuse services to both men and women. They offer detoxification services and specialized programs for youth and those in the LGBTQ+ community.

Treatment programs include:

Detox program
Residential treatment
Programs for men and women
Programs for teens
Specialized care for the homeless, LGBTQ+, and mental illness
Individual, group, and family counseling
Court-ordered program

Location and contact information:
3485 Telegraph Ave
Oakland, CA 94609
(510) 450-1190
El Chante-Recovery Home
El Chante – Recovery Home is a drug and alcohol rehab center that treats the underlying causes of addiction and substance use disorder. Here, you'll find multiple levels of care and a variety of treatment programs and therapies.

Treatment programs include:

Inpatient rehab
Individual therapy
Couples therapy
Family counseling
Group counseling
Life skills

Location and contact information:
425 Vernon St
Oakland, CA 94610
(510) 465-4569
Teen Challenge Oakland Men's Center
The Teen Challenge Oakland Men's Center is a substance abuse rehab service for male teenagers who are struggling with addiction. They offer long-term residential treatment as well as various types of therapy and counseling.

Treatment programs include:

Alcohol and drug abuse treatment
Drug and alcohol detoxification
Medication-assisted treatment
Residential program
Mental health treatment

Location and contact information:
2221 90th Ave
Oakland, CA 94603
(510) 562-1141
How Does Oakland Compare in Alcohol and Drug Use?
If you are ready to enroll in alcohol or drug rehab in Oakland, you can choose from many treatment centers. More than 30 rehab facilities are within the city limits. Many offer various payment options to make treatment accessible. Oakland is home to several nonprofit and state-funded treatment centers that provide free and reduced-cost rehab programs for people in need. If you have health insurance, centers for drug and alcohol rehab in Oakland also accept several providers to make treatment affordable.
Oakland, California, is in Alameda County, where alcohol and drug use have been serious concerns throughout the community. Opioid misuse is particularly problematic, with nearly 450 opioid-related emergency room visits and 144 fatalities occurring in 2020 alone.1
Other noteworthy Oakland and Alameda County drug and alcohol statistics include:2, 3, 4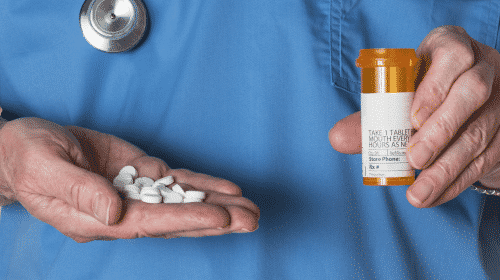 In 2016, roughly 79,200 Alameda County residents reported misusing opioids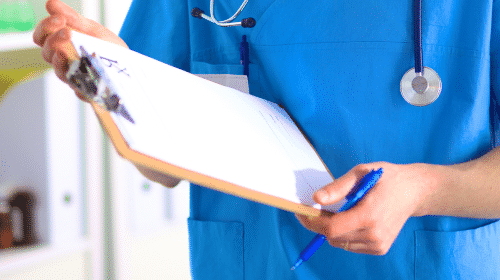 14,300 Alameda County residents met the criteria for opioid use disorder in 2016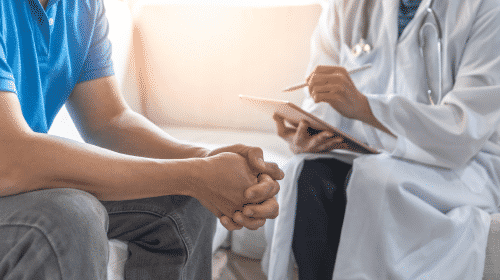 Between 2020 and 2021, nearly 2,100 people in Alameda County received opioid maintenance treatment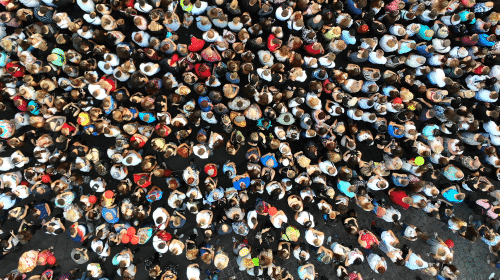 Nearly 3,600 residents entered treatment programs at county-funded rehabs between 2020 and 2021
In 2019, roughly 16% of Alameda County residents reported binge drinking at least once monthly
Roughly 2% of Alameda County residents visited the emergency room for substance use between 2016 and 2018
How Expensive is Drug Rehab in Oakland?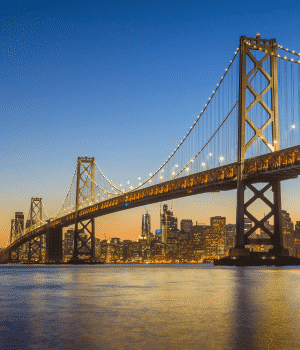 The cost of alcohol or drug rehab in Oakland varies depending on the facility you select and the type of treatment you need. Factors that affect rehab costs include:
Whether you have health insurance that partially or fully covers treatment
Type of insurance the rehab facility accepts
Whether the treatment facility receives government funding or donations
Payment options the rehab center offers (self-pay, sliding-scale, scholarships, etc.)
Type of treatment setting (inpatient vs. outpatient)
Length of your treatment program (30 days, 60 days, 90 days, or longer)
Amenities the facility offers
Although the cost of drug rehab in Oakland can be high, most facilities offer payment options to make treatment more affordable. Nonprofit and government-funded rehab facilities typically offer reduced-cost or free services for those who qualify based on their financial record.
Are There Low-Cost and Free Drug Rehab Centers in Oakland?
Alcohol and drug rehab in California includes state-funded centers. State funding helps these facilities provide low-cost or free addiction treatment services to persons who may not have the financial resources to pay for rehab.
To be eligible for reduced-cost or free treatment at state-funded Oakland drug rehabs, you must demonstrate financial need. You likely will be asked to show proof that you:
Do not have adequate income to pay for treatment
Are a legal resident of California
Are a legal resident of the United States
Do not carry health insurance
Be aware that state-funded centers for drug and alcohol rehab in Oakland may have limited capacity. These facilities receive many requests for treatment annually. If you qualify to enroll in one, you may need to wait for a spot to open.
If you have medical insurance, you can use your insurance plan to help cover the cost of rehab. The 2010 Affordable Care Act (ACA) classified addiction and mental health treatment as essential health benefits.5 That means all private and public insurance providers, including Medicare and Medicaid, must provide either partial or full coverage for these services.
You can call us at 800-405-1685 (
Who Answers?) for assistance if you need help verifying your insurance coverage at any drug or alcohol rehab in Oakland.
How Do You Pay for Addiction Treatment in Oakland?
If you do not carry health insurance or cannot get into a center for free drug rehab in Oakland, you still have options to pay for addiction treatment. These include scholarships, financing, and income-based payment programs.
Choose a Program that Offers Payment Plans: Some facilities for drug and alcohol rehab in Oakland offer payment plans. These work like a monthly financing agreement. To qualify for this form of payment assistance, you must complete an application that typically asks for credit information and proof of income. If you qualify for a payment plan, the rehab center either will divide your payment according to a monthly schedule or coordinate with a third party for a loan. You repay this loan over a period of time determined by the agreement terms. Often, rehab facilities let you wait to make payments until after you complete rehab and return to your job.
Apply for a Rehab Scholarships: If you need assistance paying for the program, you may be eligible for rehab scholarships that partially or fully cover your treatment costs. Additionally, some treatment facilities offer in-house scholarships, while others partner with third-party organizations that award funding to individuals who qualify. Finding and applying for addiction treatment scholarships requires time and dedication. You must demonstrate a considerable financial need to qualify for this type of payment assistance. Community resource centers may be able to direct you to treatment centers or foundations that grant scholarships to which you can apply. You also can call addiction rehab in Oakland to inquire about scholarships. Even if a treatment center does not offer financial assistance, they may be able to recommend local facilities that do.
Find Sliding-Scale Programs: Some centers for alcohol and drug rehab in Oakland offer income-based payment options, also known as sliding-scale services. These facilities do not charge set program fees but rather base your total treatment cost on your ability to pay. You must show proof of income and financial need to qualify for these kinds of reduced-cost services. To find sliding-scale programs, you can search our directory for drug and alcohol rehab in Oakland. Contact each facility to ask whether they offer income-based payment assistance services.
Benefits of Outpatient Addiction Treatment
Outpatient addiction treatment uses many of the same therapies as inpatient care but does not take place in a residential setting. This type of treatment may be suitable for you if you need a flexible schedule or require step-down care after inpatient rehab.
Outpatient programs are available at three intensity levels: partial hospitalization (PHP), intensive outpatient (IOP), and standard outpatient. The level of treatment best suited to your needs depends on several factors which your treatment provider will evaluate for you.
Outpatient treatment offers several benefits, the most notable of which include:
Continuing work, going to school, or caring for family during treatment
More affordable treatment, as outpatient care does not involve costly residential stays
Involving friends or family in your treatment so they can support you
The flexibility to prolong treatment or change its intensity to suit your needs
Although outpatient programs are available in various intensity levels, they typically are not meant for people with serious substance use disorders. If you know you can commit to recovery even while exposed to your day-to-day environment, this treatment setting may suit your needs.
Types of Drug and Alcohol Rehab in Oakland
As you research alcohol and drug rehab in Oakland, you are likely to find many facilities offer different forms of treatment. Most recovery programs involve standard, evidence-based addiction therapies. However, many also provide specialty services and different approaches to treatment.
Holistic Rehab Holistic rehab includes alternative medications and treatment aimed at helping your mind, body, and spirit recover from addiction. Therapies include yoga, acupuncture, Reiki therapy, art therapy, mindfulness, and much more.
Christian and Faith-Based Rehab Christian and faith-based rehab programs include religion or spiritual components. Treatment includes participating in prayer groups, devotional time, meditation, mindfulness, and religious or philosophical discussions. Faith-based treatment is geared toward helping you accept the past, gain inner strength, and achieve long-term recovery.
Luxury Rehab Luxury rehabs provide patients with a relaxing resort-like environment to jumpstart their addiction recovery. Every luxury treatment program is different but they typically provide upscale features, such as swimming pools, massage therapy, spa treatment, equine therapy, gourmet meals, and more.
Executive Rehab Executive rehab allows you to continue working while getting the alcohol and drug treatment you need. Many inpatient executive rehab facilities have upscale amenities, including private office space. Outpatient executive rehab specializes in treating working professionals and provides after-work sessions.
Dual Diagnosis Rehab
According to the National Survey on Drug Use and Health, 45% of those addicted to alcohol or drugs also have a mental health diagnosis. In Nevada, 71% of those in rehab on March 31, 2020, had both a mental health disorder and a substance use disorder.2 Mental health disorders and addiction often co-occur due to trauma or stress. You may have inherited a mental health condition or substance use disorder from a parent. Mental health disorders can lead to substance use disorder. Vice versa, addiction to drugs or misuse of alcohol can lead to mental health disorders. If you rely on alcohol or drugs to alleviate mental health symptoms such as depression, anxiety, or extreme mood shifts, you should seek dual-diagnosis treatment.
Depression and Addiction
More than 30% of people with major depression have co-occurring alcohol and/or substance use disorder.5 You may drink alcohol to escape your symptoms of depression. Conversely, depressants like alcohol can cause dysphoric moods such as grief or sadness.
Anxiety and Addiction
An estimated 19% of people suffer from generalized anxiety disorder.6 Your healthcare provider may have prescribed benzodiazepines (a.k.a., benzos such as Valium, Ativan, or Klonopin) to treat anxiety. Unfortunately, benzos are highly addictive. If you have anxiety and self-medicate with benzos or alcohol, seek treatment at a dual-diagnosis rehab.
PTSD and Addiction
Post-traumatic stress disorder (PTSD) can affect anyone who is personally traumatized or witnesses someone else being traumatized. Military personnel, veterans, and first responders risk developing PTSD. And with PTSD comes a higher risk of substance use disorder. A nationwide study showed that 46% of people with full PTSD have substance use disorder, mainly with alcohol.7 The rate of alcohol or substance use disorder among US combat military veterans returning from Afghanistan or Iraq was even higher at 64%.8 People with PTSD often medicate themselves with alcohol or drugs to combat their sadness, nightmares, and anxiety. If you have the same experience, look for a dual-diagnosis rehab that offers cognitive behavioral therapy (CBT), a leading treatment for PTSD.
Bipolar Disorder and Addiction
In the U.S., 4.4% of people experience bipolar disorder at some time in their lives.9 While affected, they have dramatic mood and energy swings that affect their ability to concentrate and function in day-to-day activities. More than 40% of people with bipolar disorder use alcohol or drugs to help with mood swings.10 If you have bipolar disorder and substance use disorder, medication-assisted treatment (MAT) and behavioral therapies can help you make healthier choices. Group therapy provides support, camaraderie, and accountability.
Personality Disorders and Addiction
Anywhere from 35% to 73% of people with alcohol or drug addiction have a personality disorder.11 People with antisocial personality disorder may lean toward cocaine use. Socially awkward people with an avoidant personality disorder may turn to alcohol use.
Types of Addiction Therapy Used in Rehab
Oakland drug rehabs and alcohol rehabs may employ a variety of therapies in their approach to addiction treatment. Depending on your needs, you may engage in one or more of the following common addiction therapies.
Cognitive Behavioral Therapy
Cognitive behavioral therapy (CBT) helps people recognize, cope with, and/or avoid situations that are most likely to cause temptation to return to drug and alcohol use. This form of therapy analyzes thought and behavior patterns to address addictive behaviors.13

Dialectical Behavior Therapy
Dialectical behavioral therapy (DBT) is often used to treat people with a dual diagnosis. This form of therapy focuses on validating and accepting uncomfortable feelings rather than burying them or denying these feelings exist. Through DBT, you will learn to cope with difficult feelings healthily instead of using drugs and alcohol as coping mechanisms.14

Motivational Enhancement Therapy
Motivational Enhancement Therapy (MET) is designed to motivate people to engage with their addiction treatment program. Because it can be challenging to stop using drugs and alcohol, many people feel ambivalent about quitting. This therapeutic approach may help you become internally motivated and get you involved and committed to your recovery process.15

Contingency Management
Contingency management (CM) programs provide tangible rewards, such as vouchers or gift cards, for abstaining from drug and alcohol use. Research shows that CM programs are highly effective at increasing engagement in rehab programs and can truly help people abstain from drug and alcohol use.13

Group Therapy
Group therapy allows you to meet with others in the rehab program for support, discussion, and camaraderie. Group therapy is a central feature in most Tampa rehab programs. It is often combined with individual therapies and is highly effective in helping people both make meaningful connections with peers and achieve long-term recovery.13

Family Therapy
Family therapy brings every member of a family together to address their interactions and improve their communication. If you and your family have been affected by addiction, this type of therapy can be very helpful in teaching you healthy communication strategies. Your family members will be taught healthy ways to help support your recovery. It's also an opportunity to work through any family issues that may have contributed to substance abuse.13
Should I Travel to Oakland for Drug and Alcohol Rehab?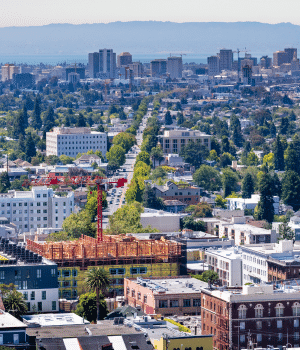 It may make sense to travel to an alcohol or drug rehab in Oakland if there are not sufficient addiction treatment resources available in your local area. You may also want to consider traveling to Oakland if your health insurance covers rehab at a facility in the city. Being away from home may allow you to focus more intensely on your treatment and avoid triggers that can interfere with your recovery.
Neighborhoods in Oakland to Consider for Treatment
Oakland has many rehab facilities located both within the city center and in outlying areas. Neighborhoods you may want to consider for treatment include:
West Oakland: Also known as the Harlem of the West, this neighborhood is known for its strong African-American influence, street art, and growing number of grassroots activist organizations.
Downtown Oakland: This eclectic area of town is known for its cultural diversity, various architectural marvels, collection of massive murals, and a plethora of renovated Art Deco buildings.
Uptown: This area of the city enjoys a reputation as a booming neighborhood in Oakland. It has many unique restaurants, creative centers, galleries, Art Deco buildings, and entertainment opportunities.
Old Oakland: This area of the city is known for its history and artfully preserved late 19th-century architecture. Old Oakland also boasts one of the best farmers markets in the city, as well as many unique dining and entertainment opportunities.
Alcohol and Drug Laws in Oakland, California
California Good Samaritan Overdose Prevention Law: During a suspected overdose, promptly calling 911 can save a life. But because many people fear the possible legal repercussions of involvement in an overdose situation, they may hesitate to call for emergency medical assistance. The California Good Samaritan Overdose Prevention Law was enacted to protect people from prosecution when they call for emergency help during an overdose. However, protection is limited to individuals in possession of substances intended for personal use only.13
Addiction Treatment for Individuals Incarcerated, Non-Violent Offenders: The State of California recognizes that many incarcerated individuals may benefit from treatment for substance use disorders. As such, its Proposition 36 initiative offers individuals convicted of nonviolent drug possession a choice between rehab and incarceration. However, California jails only offer this option to first- and second-time offenders.14

California Protections for Employees Who Voluntarily Enter Rehab: California Labor Code Section 1025-1028 requires employers with at least 25 staff members to accommodate individuals who voluntarily enroll in addiction treatment. Accommodations provided by employers can vary but may include unpaid time away from work with job security or permission to use sick days or vacation time.15
There are many centers for alcohol and drug rehab in Oakland that can help you reach your addiction recovery goals. If you need assistance finding the right program for your unique needs, preferences, and budget, please call 800-405-1685 (
Who Answers?) . You will speak with a treatment support specialist about Oakland rehab options available to—and best for—you.