Hawaii Alcohol and Drug Use Statistics
A 2020 survey conducted by the University of Hawaii Department of Psychiatry for the state's health department has revealed the following facts and statistics about Hawaii's youth population:1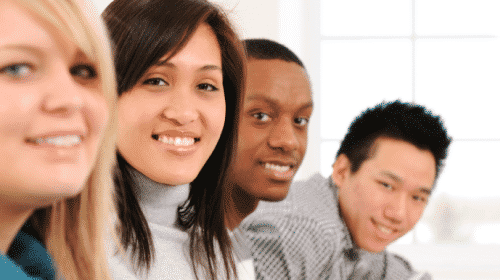 The statewide ratio for middle and high school students with a substance use disorder is 1:10.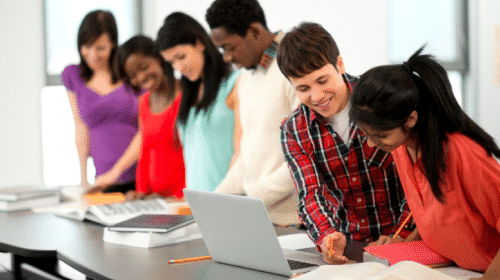 At 24.4%, gender-diverse middle and high school students are more likely to have a substance use disorder.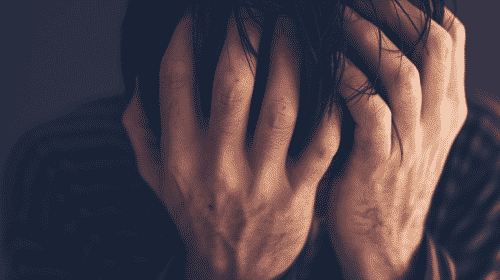 While 11% of students likely have a substance use disorder (SUD), an additional 14% were at risk of developing SUD.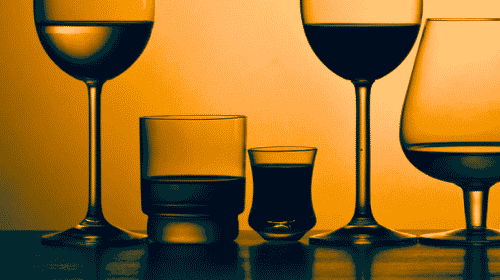 Most students in this age group reported drinking as early as eight years old, with use peaking between 13 and 15.
The other most used substances for Hawaii's youth include marijuana, methamphetamines, opioids, heroin, and prescription medications.
Substance use disorders that become prevalent in youth populations almost always translate into lifelong use.1
How Much Does Drug Rehab in Hawaii Cost?
The cost of rehab in Hawaii depends on several factors, including:
The type of treatment program you need, i.e., inpatient vs. outpatient care
The duration of treatment
Whether or not you have health insurance
Whether or not you're eligible for special financing or government funding
You don't have to worry about not being able to afford alcohol or drug rehab in Hawaii. While there are indefinite costs, like room and board, several options exist to meet your income level.
Where Can I Find Low-Cost and Free Rehabs in Hawaii?
Low-cost and free rehabs receive funding from both the federal and state government as well as local governments that receive funding from insurance programs like Medicaid, special grants, and even donations. This funding allows them to offer discounted or no-cost addiction treatment.
To receive free or low-cost drug and alcohol rehab in Hawaii, you'll need to meet specific criteria, such as:
You must be a U.S. citizen.

You must have proof of low income.

You must have proof of a lack of health insurance.

You must be a tax-paying resident in the state of Hawaii.
Does Insurance Cover Drug Rehab in Hawaii?
Under the Mental Health Parity and Addiction Equity Act (MHPAEA) of 2008, all states, including Hawaii, require that healthcare providers offer plans that include mental health and substance use disorder benefits.2
This means if you currently have health insurance, then you have some sort of coverage for Hawaii drug and alcohol rehab.
Medicaid
Medicaid is a program funded by the state and federal governments, offering healthcare coverage to low-income families. Regarding substance use treatment, Medicaid will cover the basics, such as:
Initial screenings
Intervention assistance
Inpatient and outpatient care
Medically assisted detox
Addiction treatment medications
Mental health services
However, not all Hawaii drug and alcohol rehabs accept Medicaid as a payment form. You'll need to verify with each facility before making any treatment arrangements.
Medicare
Medicare is a federally funded program designed for seniors 65 and older and individuals with disabilities. Unlike Medicaid, Medicare plans are associated with a monthly premium that is based on your income. That means individuals with lower incomes will pay lower premiums.
As for rehab coverage, Medicare is divided into four categories which are Parts A through D. Each part covers specific treatment benefits; for instance, Part A provides coverage for up to 60 days of inpatient treatment, and Part B provides coverage for up to 80% of outpatient care.
Private Insurance
Under the MHPAEA, private providers must include some coverage for substance use disorder treatment and mental health disorders. Some of the top insurance providers that offer coverage for rehab include United Healthcare, Humana, COBRA, Cigna, Blue Cross Blue Shield (BCBS), COBRA, and Aetna.
The extent of your treatment coverage will depend on your provider and insurance plan. Therefore, you'll need to verify with your provider exactly what's covered and what you'll have to pay out of pocket. You'll also need to verify which facilities are in-network to ensure coverage before making treatment arrangements.
Levels of Care
Medical Detox
Often the first step of addiction treatment is attending professional detox services, which involve withdrawal management and preparation for inpatient or outpatient drug rehab. Anyone can benefit from medical detox, which includes 24/7 care, supervision, and monitoring; however, alcohol, benzodiazepine, and opioid withdrawal can be particularly severe and even potentially life-threatening, emphasizing the need for detox. Whether you're addicted to alcohol, opioids, or other drugs, detox can provide you with the support you need to jumpstart your sobriety.
Inpatient Alcohol and Drug Rehab in Hawaii
Inpatient rehab refers to residential care, where you'll be admitted to a facility and live there for the duration of your treatment program. These programs range from 30 days to 90 days, depending on your needs. Since you'll be living at the facility, you'll be provided with a room with a bed, meals, and other amenities.
The primary advantage of inpatient care is getting to take a break from all the stress in your life and focus solely on your recovery. Other advantages include the following:
Living on-site with certain amenities, including meals

Receiving round-the-clock care

More supervision to ensure the safety and well-being of everyone there

Receiving support with basic functions, such as taking medication, personal hygiene, etc., if needed

Living in a structured and stable environment
Outpatient Rehab Centers
Outpatient rehabilitation refers to treatment programs that don't require you to live at the rehab facility. However, you are required to show up for the required amount of treatment and therapy hours dictated by the healthcare professionals managing your case.
There are also three different types of outpatient programs, including:
Partial hospitalization programs (PHPs): The most intensive option includes up to 30 hours of therapy per week in a hospital setting. 

Intensive outpatient programs (IOSs): A step down from a PHP, IOPs offer between nine and 20 hours of care per week.

Standard outpatient programs: This option is the least intensive and offers the most flexibility since you attend therapy for just a few hours per week.
Some benefits of outpatient rehab may include:
It's more affordable than inpatient treatment.

It allows individuals to continue with their work, education, or family care.
Aftercare
Once you complete your outpatient or inpatient treatment program, your recovery journey isn't done. Recovery is a lifelong process that requires ongoing support and care. Aftercare can help prevent relapse, assist in building community, and improve the skills you learned in rehab. Some options include:
12-step meetings

Non-12-step meetings

Therapy and counseling

Sober living homes
Types of Drug and Alcohol Rehabs in Hawaii
Holistic Rehab
Holistic rehab programs focus on healing the mind, body, and spirit in addition to substance abuse recovery. Holistic rehabs emphasize spiritual healing, and the goal is to get individuals on the right path through organic diets, wellness activities, and complementary therapies such as acupuncture, yoga, meditation, creative therapies, and more.
Faith-Based Rehab
Christian and other faith-based rehab programs are based on the belief that an individual isn't just suffering physically but spiritually and emotionally as well. These types of rehabs encourage their patients to form a connection with a higher power for their recovery. This connection is meant to give them support when recovery becomes challenging.
Luxury Rehab
Luxury rehab centers offer upscale amenities and features, such as gourmet meals, spa treatments, pools, massages, and more. They also put an emphasis on customized treatment plans that cater to the individual's situation and needs, which means counselor-to-patient ratios are typically lower. Because privacy and comfort are emphasized, luxury rehabs are also typically set in more secluded areas, such as lakeside, on the beach, or in the mountains.
Executive Rehab
Executive rehabs are tailored to high-level and busy professionals who require more flexibility, privacy, and additional resources that are conducive to a working environment. Therefore, these types of rehabs offer amenities such as private conference rooms, access to computers and Wi-Fi, travel support for work trips, private rooms, and most importantly, discretion.
Dual Diagnosis Rehab
Dual diagnosis refers to co-occurring mental health and substance use disorders. These conditions typically influence one another so it's important to attend a rehab that fully addresses both disorders and their effects on each other.
Medication-Assisted Treatment
Medication-assisted treatment (MAT) uses FDA-approved medications in conjunction with behavioral therapy and counseling to provide a "whole-patient" approach.3
Research shows that MAT treatment programs come with clinically proven success in treating substance use disorders involving alcohol, heroin, and other opioids and sustaining recovery.3 This is because the medications used work to balance brain chemistry, block the euphoric effects of substances, and relieve the psychological cravings to bring the body back to a normally functioning state.3
How to Get Methadone at a Methadone Clinic: Methadone is an FDA-approved synthetic opioid agonist that's used to help treat opioid addiction.4 It binds to opioid receptors in the brain, relieving cravings and withdrawal symptoms, and staying active in the body for up to 36 hours.4 Since methadone is highly regulated, there are specific guidelines for its administration through methadone clinics. Individuals must meet specific criteria to be granted admission, involving a physical exam and providing blood and urine samples. They'll also have to provide their history of substance use and any known mental health conditions. Depending on the severity of the case and location, individuals may be admitted immediately or put on a waitlist.
Finding a Suboxone Doctor:  Suboxone is a combination medication including buprenorphine, a partial opioid agonist, and naloxone, an opioid antagonist. It binds to opioid receptors, relieving opioid cravings and withdrawal symptoms, but to a lesser extent than methadone. Further, the addition of naloxone helps prevent abuse of this medication because injecting it will cause immediate withdrawal. Your first step in finding a Suboxone doctor would be to check with your primary care doctor to see if they're able to prescribe it, are willing to get the waiver required to prescribe it, or can refer you to another doctor or clinic.
Naltrexone for Alcohol or Opioid Addiction: Naltrexone is an MAT option used to treat alcohol and opioid addiction. It can be prescribed and administered by virtually any doctor and comes in pill form or as an injectable.6 However, injectables require a Risk Evaluation and Mitigation Strategy (REMS) to ensure that the benefits of the medication outweigh the risks. Naltrexone blocks the sedative and euphoric effects of opioids and alcohol by blocking the brain's receptors to minimize cravings. The medication is non-addictive and doesn't have the potential for abuse.
Antabuse (Disulfiram) for Alcohol Addiction:
Antabuse was one of the first medications prescribed for alcohol use disorder. It works by blocking the enzymes the body uses to process alcohol and can cause some nasty side effects if alcohol is consumed after it has been taken. This would include chest pain, nausea, dizziness, elevated heartbeat, thirst, and flushing. This medication is only prescribed for individuals with chronic alcoholism and cannot be taken if an individual has consumed alcohol within the past 12 hours. Antabuse is not a cure for alcohol use disorder as it's only meant to dissuade individuals from drinking with its unpleasant side effects. Therefore, it should be used in conjunction with a rehab treatment program for a positive outcome.
Acamprosate for Alcohol Use Disorder: Acamprosate is another prescription medication used to help treat alcoholism. It comes in pill form and is typically taken up to three times per day with food. The medication works to restore the natural balance of the neurotransmitters in the brain to reduce cravings helping individuals to abstain from alcohol use. It should be noted that acamprosate does not alleviate withdrawal symptoms, and it is not a cure for alcoholism. Therefore, it's typically only prescribed for individuals seeking treatment.
Should I Travel to Hawaii for Alcohol and Drug Treatment?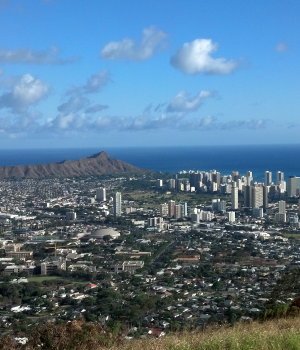 If you're wondering whether you should travel to attend one of the drug and alcohol rehab centers in Hawaii, you'll have to first assess your needs. Sometimes a fresh start is best for recovery, whereas traveling for treatment to be closer to friends and family can also make things easier.
Whether you're traveling to the Aloha state from afar to get peace or staying local for support, you'll want to consider the actual setting of where you'll be and how it'll affect you.
Regional Considerations in Hawaii
Hawaii is unique in that it's made up of a chain of five islands: Hawaii (the Big Island), Maui, Lanai, Molokai, Oahu, and Kauai. Each island is further divided up into regions, counties, cities, and neighborhoods. All are home to beautiful nature scenes with mountains and beaches, so you really can't go wrong with the location you choose.
If you're looking to find peace and be surrounded by lush greenery, Kauai is the island you'll want to be on. Of course, if you're looking to stay in the more populous areas, the Big Island, Maui, and Oahu will suit you better. Of course, the most important thing is that you choose a rehab facility that suits all your needs—the location comes second.
Drug and Alcohol Laws in Hawaii
Here are some relevant Hawaii drug and alcohol laws:
The Good Samaritan Law
Like most states, Hawaii has its own Good Samaritan law. That law states that anyone acting in good faith to help another individual or themselves during an overdose-related emergency will not be prosecuted—regardless of whether the individual in question has paraphernalia or illicit substances on their person.
The Opportunity Probation with Enforcement (HOPE) Program
To help people ineligible for drug court, the HOPE program offers an intensive recovery program for the offenders that are most likely to violate the conditions of their probation due to having a substance use disorder.
Individuals in the HOPE program are required to call a drug testing hotline every weekday to see if they need to report to the courthouse for a drug test. As time goes on, they'll be called less and less. However, individuals who do not comply are sentenced to jail time.
The Hawaii Opioid Initiative (HOI)
The Hawaii Opioid Initiative is a statewide collaboration between private and public sectors to address opioid misusage and coordinate an action plan to keep residents safe. With the objective of preventing overdoses, for example, the HOI has made naloxone (Narcan) available over the counter.
They're also currently working to create legislation revolving around public health and public safety needs, such as access to treatment and an integrated healthcare system that minimizes addiction risk through pain medicine prescribing.
Resources