New Hampshire Alcohol and Drug Use Statistics
According to the Substance Abuse and Mental Health Service Administration, 9,576 people received drug and alcohol rehab in New Hampshire in 2020.2 Statistics from national surveys in 2019, and 2020 showed that among people 18 years or older in New Hampshire:1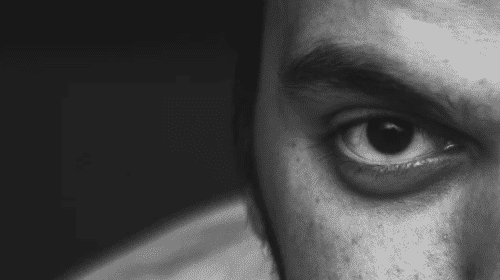 Close to 16% reported use of illicit drugs in the past month.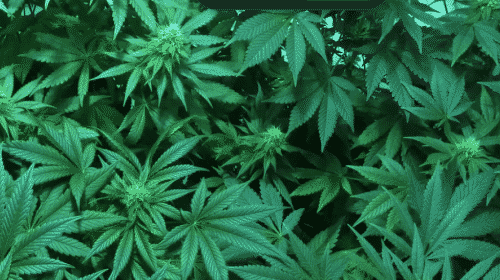 About 22% reported past-year marijuana use.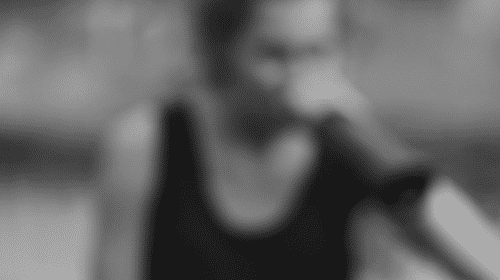 Approximately 63% reported past-month alcohol use.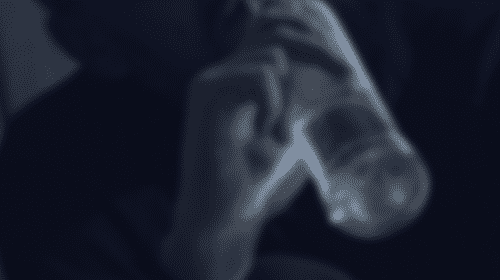 About 27% reported past-month binge alcohol use.
Among people between ages 12 and 17 in New Hampshire, statistics from 2019 and 2020 showed that:1
Almost 10% reported use of illicit drugs in the past month.
Close to 15% reported past-year marijuana use.
Just over 1% reported past-year prescription pain reliever misuse.
Nearly 12% reported past-month alcohol use.
Price of Drug Rehab in New Hampshire
The cost of New Hampshire drug rehabs and alcohol rehabs will depend on the type of facility, location, medications, and treatment approaches you choose. You may pay more for rehab if you need treatment for the use of multiple substances.3
Supportive interventions such as Alcoholic Anonymous (AA) don't cost as much as outpatient treatment or cognitive behavioral therapy (CBT).4 Your cost may be lower if you receive cost-effective medications like extended-release naltrexone instead of more expensive options like daily oral naltrexone. Consider the location when determining the total cost of rehab in New Hampshire. You may increase the cost of rehab by choosing a facility in an area with high socioeconomic status and property value.5
Where Can I Find Low-Cost and Free Rehabs in New Hampshire?
Cost shouldn't be a barrier to drug rehab in New Hampshire. About half of the New Hampshire rehabs provide treatment at no charge or minimal payment for clients who cannot pay.2
New Hampshire (NH) Medicaid (Medical Assistance) is the state- and federally funded healthcare that provides healthcare and rehab access to adults and children who meet their eligibility requirements.6 NH Medicaid enrolls and pays providers to deliver rehab services. Finding low-cost and free rehabs in New Hampshire is simple. You can visit the state page on our website to find out about free rehabs.
Does Insurance Cover Alcohol and Drug Rehab in New Hampshire?
Yes, insurance typically covers rehab in New Hampshire because of the Affordable Care Act (ACA) and the Mental Health Parity and Addictions Equity Act (MHPAEA). MHPAEA is a federal law that requires insurance providers and group health plans to provide substance use disorder and mental health benefits that are equivalent to medical or surgical benefits.7
The ACA extends MHPAEA by requiring individual health plans to provide equal benefits for substance use disorders and medical or surgical conditions.7 Whether you have an employer-based insurance plan or individual insurance, you can expect your insurance to cover at least some of your rehab costs.
Medicaid Coverage
Medicaid is a state- and federally funded program that covers healthcare costs for people who qualify. Your eligibility for Medicaid is determined by your household size, income, resources, and New Hampshire residency.8 You can expect NH Medicaid to cover your rehab costs if you are:8
Low income
A qualified pregnant woman
A child
Receive Supplemental Security Income (SSI)
You can expect to receive comprehensive rehab benefits from NH Medicaid that include the following:8
Assessment
Residential treatment
Outpatient treatment
Opioid treatment programs
Recovery monitoring
Recovery support services
Medicare Coverage
Medicare is a federal program that provides rehab coverage for people who are 65 years or older.9 Your eligibility starts three months prior to turning 65. You may also qualify for Medicare before you turn 65 if you have a disability, end-stage renal disease (ESRD), or ALS.9
You can expect at least some Medicare coverage for the following rehab services if you are eligible:9
Brief interventions
Screening
Outpatient treatment
Inpatient treatment
Partial hospitalization
Referrals
Private Insurance
Private insurance covers rehab because of protections from the ACA and MHPAEA. Examples of popular private insurance providers include UnitedHealth Group, Anthem, Aetna, Cigna, and Kaiser.10 The extent of insurance coverage for rehab will vary based on the provider and your insurance plan. However, you can expect a private insurance company to comply with the ACA and MHPAEA and provide rehab coverage equivalent to that for medical or surgical conditions.
Popular Alcohol and Drug Rehab Centers in New Hampshire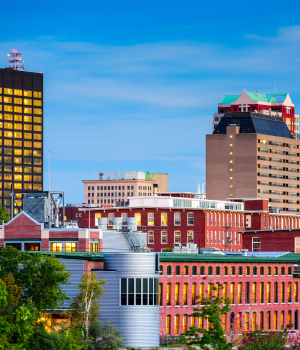 There are 109 accredited facilities for drug and alcohol treatment in New Hampshire.2 Some of the popular New Hampshire rehabs accept multiple funding types, offer services in a variety of settings, and provide assistance during transitions in rehab.
Concord Hospital
Concord Hospital is a drug and alcohol rehab in New Hampshire that provides services for children, adolescents, adult men, and adult women. This facility accepts most funding types, including:11
Federal or any government funding for substance use treatment programs
Medicaid
Private health insurance
Cash or self-payment
State-financed health insurance plans other than Medicaid
If you are not eligible for or don't have any of their accepted funding sources, you can still get help with paying for rehab. You can ask about their payment assistance program and the sliding fee scale. Concord Hospital offers transitional services to support you as you move from one level of care to another, such as:11
Discharge planning
Aftercare/continuing care
Naloxone and overdose education
Outcome follow-up after discharge
ROAD to a Better Life
ROAD to a Better Life is a private for-profit rehab located in New Hampshire. Treatment approaches include relapse prevention, telemedicine/telehealth therapy, and substance use disorder counseling.11 ROAD to a Better Life is a great rehab option because several detox options, such as alcohol detox, opioid detoxification, and medications routinely used during detoxification, are available.11 This facility offers several service settings, including:11
Outpatient
Outpatient detox
Outpatient/methadone/buprenorphine or naltrexone treatment
Regular outpatient treatment
Farnum Ray House
Farnum Ray House is a private nonprofit rehab with substance use and co-occurring substance use treatment. There is also treatment for serious mental health illnesses in adults or serious emotional conditions in children.11 This facility accepts several funding options, including:11
Federal or any government funding for substance use treatment programs
Medicaid
Medicare
Private health insurance
Cash or self-payment
State-financed health insurance plans other than Medicaid
SAMHSA funding/block grants
Ray House offers treatment in multiple service settings, including:11
Residential/24-hour residential
Short-term residential
Manchester Comprehensive Treatment Center
Manchester Comprehensive Treatment Center is a private for-profit rehab with substance use treatment and detoxification care.11 Treatment costs shouldn't be a barrier to care at Manchester Comprehensive, as this facility accepts most funding types, including:11
Medicare
Medicaid
Federal military insurance (e.g., TRICARE)
Private health insurance
Cash or self-payment
State-financed health insurance plans other than Medicaid
At Manchester Comprehensive, you can expect treatment in multiple service settings, including:11
Outpatient
Outpatient detox
Outpatient methadone/buprenorphine or naltrexone treatment
Regular outpatient treatment
Inpatient vs. Outpatient Drug Rehab in New Hampshire
Inpatient rehab is delivered in an acute hospital setting for people who need management for withdrawal symptoms, primary nursing, and medical care, as well as those with physical and mental health disorders.12 This level of care may be the initial treatment setting after detox. You can expect an inpatient program to last for 1 to 3 months.12 In the inpatient setting, you have 24-hour access to an interdisciplinary team of healthcare professionals who can address any serious physical and mental health needs.12
Unlike inpatient rehab, outpatient rehab is delivered during the day, evening, on weekends, or before and after work.12 You do not have to stay in a hospital for 24 hours for outpatient care. Outpatient care may be appropriate as initial care if you have mild to moderate substance use or the next level of care after you complete a more intensive treatment.12 An intensive outpatient program is delivered 2 to 5 days a week for several months, and a standard outpatient program takes place 1 to 2 times each month.12
Advantages of Inpatient Drug Addiction Treatment
Access to an interdisciplinary team 24 hours a day
Treatment in an inpatient hospital setting with nursing and medical care
Appropriate treatment for severe substance use disorder
Disadvantages of Inpatient Rehab
Must stay at hospital 24/7 during treatment
Cannot maintain any personal commitments because of hospital stay
Restricted family presence since you are hospitalized
Advantages of Outpatient Addiction Treatment
Don't spend all your time at the inpatient facility
Can maintain personal commitments before or after treatment
Disadvantages of Outpatient Rehab
Don't have 24-hour access to interdisciplinary team
Not appropriate for initial care if you have a severe substance use disorder
No immediate access to nursing and medical care
Types of Drug and Alcohol Rehabs in New Hampshire
There are many types of drug and alcohol rehab in New Hampshire with unique characteristics that may meet your lifestyle or personal needs. Some popular types of rehab are faith-based and Christian, luxury, executive, holistic, and dual diagnosis rehab. You should consider choosing a rehab in New Hampshire with features that align with your needs and preferences.
Holistic Rehab
Holistic rehabs integrate the delivery of mind, body, and social interventions within the drug and alcohol use treatment setting.16 You can expect to receive interventions that address different areas of your life, such as:16

Educational sessions about harm from smoking and the benefits of cessation
Stress management
Importance of a support network
Improving nutrition
Avoiding significant weight gain after smoking cessation
Importance of safe and regular exercise
The role of spirituality
You can also expect the holistic rehab to coordinate services from healthcare professionals from different disciplines if you give them your permission.16
Christian and Faith-Based Rehab
Christian rehabs use a modified version of the 12-step recovery model to deliver treatment that emphasizes faith in Christianity and God.13 You can also find faith-based rehabs that incorporate the beliefs, principles, and doctrines found in other religions, including Judaism and Islam.13 No matter your religion or individual beliefs, there is a clear link between those who incorporate spirituality and faith in their treatment and positive recovery outcomes.13 If you subscribe to a particular faith and would like to explore treatment based on your religious beliefs, there are rehabs available for you.
Luxury Rehab
Luxury rehabs are private recovery centers typically nestled in luxurious settings such as penthouses with picturesque views.14 At a luxury rehab, you can expect to pay from twenty thousand to almost half a million dollars for a one to seven-week stay.14 The clinical staff at luxury rehabs are professionals with advanced degrees who provide individualized care.14 You can expect access to luxury services such as limousine transportation, concierge, chef, and butler at a luxury rehab.14
Executive Rehab
Executive rehab is designed for senior-level executives, such as chief executive officers (CEOs), chief operating officers (COOs), and chief financial officers (CFOs). Corporate executives need a private rehab setting to recover to prevent leaks about their addiction problems.15 You can expect to pay tens of thousands of dollars and receive care from top-notch professionals at an executive rehab. Executive rehabs have amenities like videoconferencing systems that enable them to connect to work their responsibilities during rehab.
Dual Diagnosis Rehab
Mental illness is more likely to develop in people with substance use disorder than in those with no history of addiction.171717 Dual diagnosis rehab is the treatment of both a substance use disorder and a mental illness at the same time.
Medication-Assisted Treatment
Medication-assisted treatment is the use of a combination of medications with behavioral therapies and counseling to treat substance use disorders.17 You can expect to receive medications that are approved by the Food and Drug Administration (FDA) when you receive medication-assisted treatment.17 The primary use of medication-assisted treatment is to treat alcohol, opioids, and prescription pain use disorders.17 Research evidence has shown that a combination of counseling and medications is effective and may help sustain recovery.17
Medication-assisted treatment works on your brain to:17
Block you from experiencing pleasant feelings from alcohol and drugs
Relieve cravings
Normalize body functions with no effects of the substance used
The following benefits have been associated with medication-assisted treatment:17
Improved survival
Increased retention in treatment
Decreased use of illicit opiates and other criminal activity
Increased ability to obtain and maintain employment
Improved birth outcomes for women with substance use disorder who are pregnant
How To Get Methadone at a Methadone Clinic
: Methadone is a medication used to treat withdrawal symptoms from heroin and other opioids.17 This medication is a synthetic compound with a similar structure to opioids that binds to opioid receptors in the brain. You may only get methadone from a physician at a licensed methadone treatment program. Studies have shown that methadone reduces the following adverse outcomes of opioid use disorder:17
Deaths
HIV risk behaviors
Criminal behavior associated with seeking opioid drugs
How to Find a Suboxone Doctor:Suboxone or buprenorphine is approved by the FDA for treating opioid use disorder.17 This medication is a chemical substance with a similar structure to opioids that binds to specific receptors in the brain but with less intensity than methadone.17 Suboxone is in the form of a tablet or an implant that delivers a low dose for six months. This medication does not have to be dispensed at a SAMHSA-certified opioid treatment program. Suboxone is prescribed by doctors with a special waiver according to the Controlled Substances Act.17
Naltrexone for Alcohol or Opioid Addiction: Naltrexone is an FDA-approved addiction medication that binds to opioid receptors in the brain and prevents them from working.17 However, it may not have abusive potential since it doesn't produce the effects of opioids. Naltrexone interrupts the effects of opioids in your body and may cause withdrawal symptoms if you are dependent on opioids.17 When you stop taking naltrexone, you will not experience withdrawal symptoms. Naltrexone is used to prevent relapse in people who:17

Have successfully completed Suboxone treatment and want to stop its use
Don't want to use medications that are similar to opioids
Have completed detoxification and/or rehab
Expect to return to an environment with substance use and want to avoid relapse
Are adolescents or young adults with opioid use disorder
Finding a naltrexone doctor is easier than finding a doctor who prescribes methadone or Suboxone. Naltrexone can be prescribed by any licensed provider with prescribing authority.
Antabuse (Disulfiram) for Alcohol Addiction: Disulfiram is an FDA-approved medication that prevents the normal breakdown of acetaldehyde, a byproduct of alcohol metabolism.17 When you take disulfiram, the levels of acetaldehyde will quickly increase in your blood, causing an adverse reaction or sickness, such as:17

Warmth and flushing of the skin
Increased heart rate
Palpitations
A drop in blood pressure
Nausea
Vomiting
Sweating
Dizziness
Headache
The intensity of the reaction depends on how much alcohol you drink. Disulfiram has negative consequences when you drink alcohol and rewards abstinence.17 Disulfiram is a great option if you are motivated for treatment and want to be abstinent.17 You can get disulfiram from any licensed provider with prescription authority.
Acamprosate for Alcohol Use Disorder: Acamprosate is an FDA-approved medication for treating alcohol use disorder. This medication normalizes alcohol-related brain changes, reducing craving symptoms that may cause a relapse.17 Acamprosate works best if you are motivated. Research has shown that acamprosate is effective when used in combination with behavioral therapies or other medications.17 You can get acamprosate from any licensed provider with prescription authority.
Should I Travel to New Hampshire for Alcohol and Drug Treatment?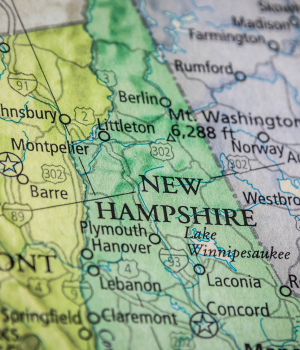 New Hampshire has numerous alcohol, and drug treatment centers in diverse regions, including urban, oceanfront, mountain, lake, and forest environments.18Your decision to travel to the New Hampshire region may depend on one or more of the following reasons:
Need to move away from your current environment
Support from friends and family in New Hampshire
A desire for rehab in a scenic mountain, lake, or coastal region
Regional Considerations in New Hampshire
Great North Woods Region
The Great North Woods region of New Hampshire is located on the northern tip of New Hampshire.18 This region is known for its lakes, impressive forests, and rivers.18 You may consider the Great North Woods region if you are an outdoor enthusiast who wants to experience fishing, moose watching, hunting, cross-country skiing, hiking, and boating during rehab.
Lakes Region
The Lakes Region of New Hampshire is home to the beautiful Lake Winnipesaukee, Big Squam Lake, and Little Squam Lake.18 This region is a popular vacation spot with beaches and plenty of water sports.18 You may consider the Lakes region if you want to enjoy lake and ocean views during rehab.
Merrimack Valley Region
The Merrimack Valley region has cultural attractions like museums and performing arts.18 This region is famous for live concerts and Broadway shows.18 You may consider the Merrimack Valley region if you enjoy shows and concerts and want to live in the cultural hub of New Hampshire during your rehab.
Seacoast Region
The Seacoast Region is a New Hampshire region along the Atlantic Ocean shoreline, and vacationers flock there each year.18 The beaches in the Seacoast Region are famous for their activities and attractions, and you can find quaint towns like Portsmouth with cobblestoned streets.18 The famous outdoor history museum, Strawberry Banke, is located in the Seacoast Region.18 You may consider the Seacoast Region if you want a rehab on the Atlantic Coast.
Drug and Alcohol Laws in New Hampshire
Some drug and alcohol laws in New Hampshire increase access to treatment for substance use disorder. Knowing these laws can help you make the best decisions for successful recovery.
Good Samaritan Overdose Prevention: The New Hampshire RSA 318-B:28-b law provides you with immunity from prosecution, arrest, or conviction for a drug violation when getting medical help for a person experiencing an overdose.19 This law protects both the witness and victim of a drug overdose.19 You can request medical assistance for yourself, family, or friends experiencing an overdose without any adverse legal consequences.
Adult Drug Court: New Hampshire has an Adult Drug Court program designed to increase access to drug and alcohol rehab.20 The Adult Drug Court program will provide you with the option of rehab as an alternative to incarceration. It aims to reduce crime, promote recovery, restore families, and promote successful integration into the community.20 You can choose this option for rehab if you have an encounter with the criminal justice system in New Hampshire.
Insurance Coverage: Insurance providers in New Hampshire are required to cover substance use disorder to the same extent as medical and surgical treatment based on state and federal mental health parity laws.21 However, the New Hampshire Department of Insurance has expanded the scope of substance abuse coverage to include medication-assisted treatment and parity.21 You can expect to receive coverage for medication-assisted treatment in New Hampshire based on the expanded scope of coverag
Resources