New Hampshire Alcohol and Drug Use Statistics
According to the Substance Abuse and Mental Health Service Administration, 9,576 people received drug and alcohol rehab in New Hampshire in 2020.2 Statistics from national surveys in 2019 and 2020 showed that among people 18 years or older in New Hampshire:1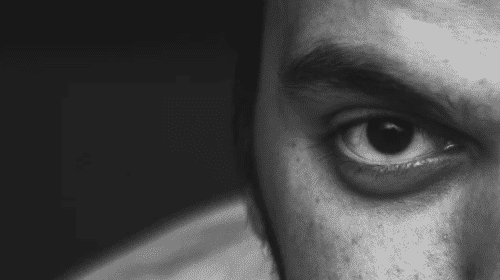 Close to 16% reported use of illicit drugs in the past month.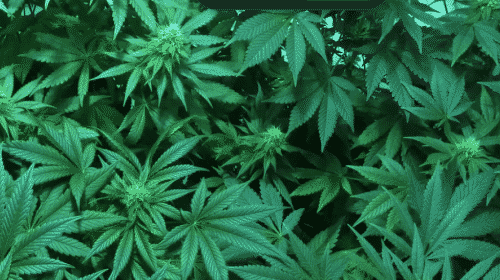 About 22% reported past-year marijuana use.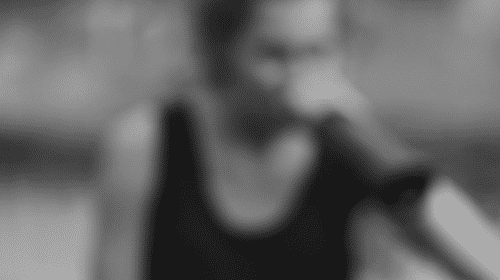 Approximately 63% reported past-month alcohol use.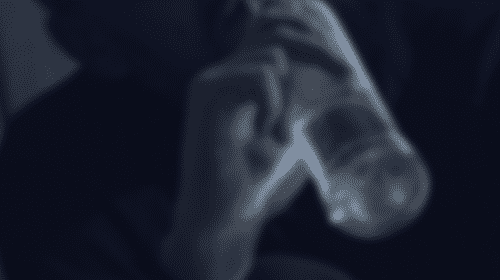 About 27% reported past-month binge alcohol use.
People between ages of 12 and 17 in New Hampshire, statistics from 2019 and 2020 showed that:1
Almost 10% reported use of illicit drugs in the past month.
Close to 15% reported past-year marijuana use.
Just over 1% reported past-year prescription pain reliever misuse.
Nearly 12% reported past-month alcohol use.
Cost of Drug Rehab in New Hampshire
The cost of drug and alcohol rehabs in New Hampshire will depend on a number of different factors:
Type of facility or detox center you choose
Which special amenities the facility has
The duration of your treatment
If the rehab is in your insurance plan's network
Low-Cost and Free Drug Rehab Centers in New Hampshire
Cost shouldn't be a barrier to getting care in New Hampshire. About half of the facilities in the state provide treatment at no charge or minimal payment for clients who cannot pay.2
Some facilities offer payment plans, sliding-scale fees, and even scholarships to help make the cost of treatment more affordable.
To find free New Hampshire drug rehabs, call our helpline at 800-926-9037 (
Who Answers?) to speak to a support specialist who can assist you. Our helpline is confidential, and someone is available 24/7 to take your call.
Does Insurance Cover Rehab Center Costs?
Yes, insurance typically covers care in New Hampshire because of the Affordable Care Act (ACA) and the Mental Health Parity and Addictions Equity Act (MHPAEA). MHPAEA is a federal law that requires insurance providers and group health plans to provide substance use disorder and mental health benefits that are equivalent to medical or surgical benefits.7
The ACA extends MHPAEA by requiring individual health plans to provide equal benefits for substance use disorders and medical or surgical conditions.7 Whether you have an employer-based insurance plan or individual insurance, you can expect your insurance to cover at least some of your costs.
Medicaid
Medicaid is a state- and federally-funded program that covers healthcare costs for people who qualify. Your eligibility for Medicaid is determined by your household size, income, resources, and New Hampshire residency.8 You can expect NH Medicaid to cover your costs if you are:8 low-income, a qualified pregnant woman, a child, or receive Supplemental Security Income (SSI).
Medicare
Medicare is a federal program that provides coverage for people who are 65 years or older.9 Your eligibility starts three months prior to turning 65. You may also qualify for Medicare before you turn 65 if you have a disability, end-stage renal disease (ESRD), or ALS.9
Private Insurance
Private insurance covers rehabilitation because of protections from the ACA and MHPAEA. Examples of popular private insurance providers include UnitedHealth Group, Anthem, Aetna, Cigna, and Kaiser.10 The extent of insurance coverage will vary based on the provider and your insurance plan.
Addiction Treatment Settings
Medical Detox
Detox is generally the first step of the recovery process. It safely clears your body of all drugs and alcohol. This process takes place in a supervised setting such as an inpatient rehab or a hospital. 
Inpatient
Inpatient treatment involves participation in individual, group, and other types of therapy in a supervised setting. It requires living at a facility 24/7 and may also include medication and holistic therapies. Inpatient is sometimes referred to as residential care.
Partial Hospitalization Programs (PHPs)
PHPs often provide similar methods as inpatient care, but you do not live at the facility. Instead, you are allowed to return home during non-treatment hours. 
Intensive Outpatient Programs (IOPs)
IOPs are a step down from PHPs. They offer several hours of care over several days per week, including individual and group therapy. Many people make the transition to IOPs after completing a residential or PHP program.
Standard Outpatient
Standard outpatient programs are the least-intensive level of care and typically involve a couple of hours of treatment per week, provided at an outpatient clinic or therapist's office. This is best for individuals who have mild addictions and strong support systems.
Aftercare
Aftercare begins once you have completed an inpatient or outpatient program. It may include 12-step meetings, transitional housing, therapy, or other supports that encourage ongoing sobriety. This is often referred to as relapse prevention.
Specialized Drug Rehabs in New Hampshire
There are many types of alcohol and drug rehab centers in New Hampshire with unique characteristics that may meet your lifestyle or personal needs.
Holistic
Holistic addiction treatment centers integrate the delivery of mind, body, and social interventions within the drug and alcohol use setting.16 You can expect to receive interventions that address different areas of your life.16
Christian and Faith-Based
Faith-based programs use a modified version of the 12-step recovery model to deliver treatment that emphasizes faith in Christianity and God.13 You can also find faith-based facilities that incorporate the beliefs, principles, and doctrines found in other religions, including Judaism and Islam.13
Luxury
Luxury treatment centers are private recovery centers typically nestled in luxurious settings such as penthouses with picturesque views.14 You can expect access to luxury services such as limousine transportation, concierge, chef, and a butler..14
Executive
Executive rehab is designed for senior-level executives, such as chief executive officers (CEOs), chief operating officers (COOs), and chief financial officers (CFOs). They have amenities like videoconferencing systems that enable them to connect to work their responsibilities.
Dual Diagnosis
Mental illness is more likely to develop in people with substance use disorder than in those with no history of addiction.17  A dual-diagnosis program is the treatment of both a substance use disorder and a mental illness at the same time.
Medication-Assisted Treatment
Medication-assisted treatment is the use of a combination of medications with behavioral therapies and counseling to treat substance use disorders.17 Its primary use is to treat alcohol, opioids, and prescription pain use disorders.17 Research evidence has shown that a combination of counseling and medications is effective and may help sustain recovery.17
Medication-assisted treatment works on your brain to:17
Block you from experiencing pleasant feelings from alcohol and drugs
Relieve cravings
Normalize body functions with no effects of the substance used
The following benefits have been associated with medication-assisted treatment:17
Improved survival
Increased retention in treatment
Decreased use of illicit opiates and other criminal activity
Increased ability to obtain and maintain employment
Improved birth outcomes for women with substance use disorder who are pregnant
Methadone is a medication used to treat withdrawal symptoms from heroin and other opioids.17 This medication is a synthetic compound with a similar structure to opioids that binds to opioid receptors in the brain.
Suboxone or buprenorphine is approved by the FDA for treating opioid use disorder.17 This medication is a chemical substance with a similar structure to opioids that binds to specific receptors in the brain but with less intensity than methadone.
Naltrexone is an FDA-approved addiction medication that binds to opioid receptors in the brain and prevents them from working.17 However, it may not have abusive potential since it doesn't produce the effects of opioids. Naltrexone interrupts the effects of opioids in your body and may cause withdrawal symptoms if you are dependent on opioids.17
Antabuse (Disulfiram) is an FDA-approved medication that prevents the normal breakdown of acetaldehyde, a byproduct of alcohol metabolism.17 When you take disulfiram, the levels of acetaldehyde will quickly increase in your blood, causing an adverse reaction or sickness, such as:17
Acamprosate is an FDA-approved medication for treating alcohol use disorder. This medication normalizes alcohol-related brain changes, reducing craving symptoms that may cause a relapse.17
Should You Travel for Drug and Alcohol Rehab in New Hampshire?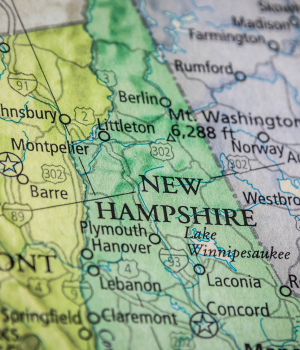 There are numerous drug rehab centers in New Hampshire. They are in diverse regions, including urban, oceanfront, mountain, lake, and forest environments.18 Your decision to travel to the New Hampshire region may depend on one or more of the following reasons:
You prefer the climate of New Hampshire or need a change of scenery
You want to attend a particular facility or detox center
You have family or friends who live there and can provide support
Your insurance covers treatment in New Hampshire
Drug and Alcohol Laws in New Hampshire
Some drug and alcohol laws in New Hampshire increase access to treatment for substance use disorder. Knowing these laws can help you make the best decisions for successful recovery:
Good Samaritan Overdose Prevention: The New Hampshire RSA 318-B:28-b law provides you with immunity from prosecution, arrest, or conviction for a drug violation when getting medical help for a person experiencing an overdose.19 This law protects both the witness and victim of a drug overdose.19 You can request medical assistance for yourself, your family, or your friends experiencing an overdose without any adverse legal consequences.
Adult Drug Court: New Hampshire has an Adult Drug Court program designed to increase access to drug and alcohol care.20 The Adult Drug Court program will provide you with the option of rehab as an alternative to incarceration. It aims to reduce crime, promote recovery, restore families, and promote successful integration into the community.20 You can choose this option for rehab if you have an encounter with the criminal justice system in New Hampshire.
Insurance Coverage: Insurance providers in New Hampshire are required to cover substance use disorder to the same extent as medical and surgical treatment based on state and federal mental health parity laws.21 However, the New Hampshire Department of Insurance has expanded the scope of substance abuse coverage to include medication-assisted treatment and parity.21
There are many great options for accredited drug rehab centers in New Hampshire. If you need help finding the best one for you, call our confidential helpline at 800-926-9037 (
Who Answers?) . We have support specialists available to help 24/7.
Resources