Expert Insights

I read about a really interesting research project being conducted in Irvine, California. The $3.5 million dollar project is set to run for five years with a goal of understanding the opioid crisis on a much deeper level. Funded by the National Institute on Drug Abuse through an initiative to encourage research innovation, experts from the School of Biological Sciences and the School of Medicine, and the Irvine Center for Addiction Neuroscience will be specifically examining how genes are affected when early life adversities are experienced. More importantly, they're looking to find out how those early adversities influence or impact the likelihood of developing an addiction in adulthood.

~ Lesley Wirth
Top 4 Drug Rehabs in Irvine
Every alcohol and drug rehab in Irvine offers its own set of unique amenities, programs, and therapies. Evidence-based treatment is available at multiple inpatient centers in Irvine. These facilities often provide a range of therapies, faith-based treatments, and outpatient options for recovery.
Below are the top four addiction treatment centers in Irvine based on the following criteria:
Offering evidence-based treatment
Accreditation
Certifications
Client testimonials reviews
Winward Way Recovery
Winward Way Recovery is a rehab center located in Newport Beach, California, that helps men and women recover from addiction by providing clinical care, community, connection, and purpose. Their aim is to help individuals and their family understand addiction, so they can take ownership of their life and recovery.

Treatment programs include:

Detox
Inpatient
Partial Hospitalization
Outpatient
Aftercare
Dual Diagnosis
Sober Living

Treatment programs are supported by:

Location and contact information:
3822 Campus Drive
Newport Beach, CA 92660
(877) 423-3918
Resurgence Behavioral Health
Resurgence Behavioral Health, located in Costa Mesa, offers a full continuum of care to individuals seeking treatment for drugs and alcohol. They provide up-to-date, evidenced-based addiction treatment programs at every level of care. Specialty tracks such as dual diagnosis and trauma-informed care are available.

Treatment programs include:

Detox
Inpatient
Outpatient
Sober Living

Treatment programs are supported by:

The Joint Commission
LegitScript Certified

Location and contact information:
3151 Airway Avenue
Costa Mesa, CA 92626
(855) 458-0050
Northbound Addiction Treatment
Northbound Addiction Treatment provides substance abuse treatment services in Newport Beach, California. They are dedicated to transforming the lives of those suffering from addiction and co-occurring mental disorders through a full continuum of care. Their treatment space includes music rooms, gyms, gardens, and space for yoga and meditation.

Treatment programs include:

Detox
Inpatient
Extended Care
Outpatient

Treatment programs are supported by:

LegitScript Certified
National Association of Treatment Professionals

Location and contact information:
3822 Campus Drive
Newport Beach, CA 92660
(866) 936-3917
Opus Health
Opus Health is a drug and alcohol treatment center with gender-specific tracks located in Costa Mesa, California. In addition to medical and clinical therapies, they provide fitness and nutrition classes and spiritual development. Group outings are available upon stabilization and recovery advancements within the program.

Treatment programs include:

Detox
Women's Residential
Men's Residential
Medication Assisted Treatment
Dual Diagnosis

Treatment programs are supported by:

LegitScript Certified
National Association of Treatment Professionals
The Joint Commission

Location and contact information:
3400 Irvine Avenue
Costa Mesa, CA 92660
(949) 617-1211
How Does Irvine Compare in Alcohol and Drug Use?
Irvine, California, is home to more than 336,000 people, making it the 11th-largest city in the state and the 56th-largest city in the United States.1 It offers trails and parks, scenic views, and urban living. However, Orange County has continued to see rising rates of drug overdose deaths. From 2017 to 2021, the rate of death due to opioid overdose nearly tripled, from 7.9 deaths per 100,000 to 23.2.2 If you or someone you love is battling substance abuse and addiction, there are more than 230 accredited alcohol and drug rehab centers in Irvine that can help put you on the path to recovery.3
Irvine is located in Orange County, California. Statistics from the 2018-2020 National Survey on Drug and Alcohol Use conducted by the Substance Abuse and Mental Health Services Administration (SAMHSA) showed the following for people 18 years and older in Orange County:1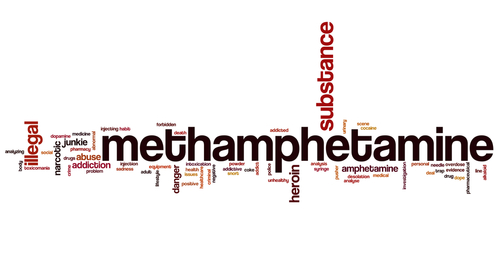 Nearly 1% reported using methamphetamines in the past year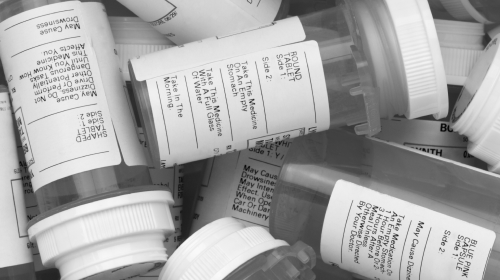 About 4% reported prescription pain reliever misuse in the past year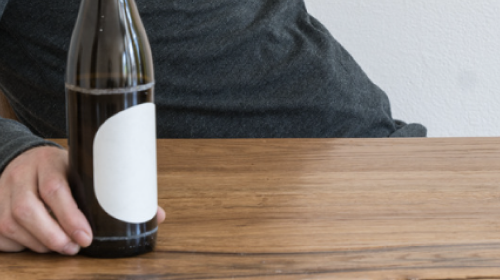 Close to 53% reported alcohol use in the past month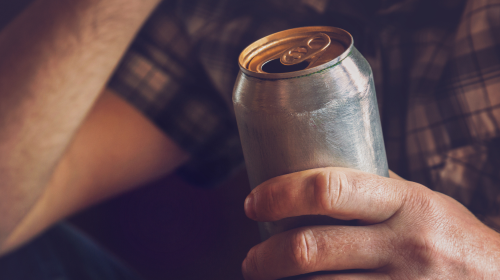 Nearly 22% reported binge alcohol use in the past month
How Expensive is Drug Rehab in Irvine?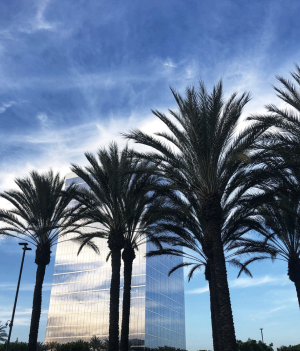 The cost of care in Irvine varies based on factors like the number of substances used, the location, the level of care, and the duration of care. For example, you can expect to pay more for inpatient than outpatient treatment.2
If you receive treatment for more than one substance, you can expect to pay more for each additional substance.3 The property value in the neighborhood of the facility can also influence your cost since neighborhoods with high socioeconomic values have been associated with increased costs.4 You are also likely to pay more for care if you stay there for a long period.
Are There Low-Cost and Free Drug Rehab Centers in Irvine?
State-funded facilities and detox centers in Irvine receive money from the state and federal government and provide access to people with low incomes who would otherwise not be able to afford care. Your eligibility for Medicaid is based on Medi-Cal, the state-funded program that provides free or low-cost drug or alcohol rehab in Irvine.5 To qualify for Medi-Cal, you need to meet one of the following criteria:6
Blindness
Age 65 or older
Pregnant
Age 21 or younger
Refugee status
Live in an intermediate home or skilled nursing facility
Have received cervical cancer and/or breast cancer screening
A caregiver-relative or parent of an age-eligible child
You may also qualify for Medi-Cal if you receive support from refugee assistance, CalFresh, CalWorks (AFDC), foster care or adoption assistance program, or SSI/SSP.
Does Insurance Cover Rehab Center Costs?
Yes, insurance will typically cover drug and alcohol rehab in Irvine because of the Affordable Care Act (ACA) and the Mental Health Parity and Addiction Equity Act (MHPAEA).
If you have insurance from your employer, you can expect coverage to some extent because MHPAEA requires group health plans to provide the same type of benefits for rehab as medical or surgical care.7 The ACA extends rehab coverage to individual insurance plans. However, the extent of your insurance coverage will depend on the provider and your plan.
Private Insurance
Private insurance plans include employer plans and individual plans. Popular private insurers are Aetna, Cigna, Anthem, UnitedHealth Group, and Kaiser.8 Private insurance companies are required by the ACA and MHPAEA to cover substance use disorder to the same extent as medical and surgical conditions. You can expect your private insurance to cover care to some extent, but it may not cover all of the costs.
Medicaid
Medicaid is a state and federal program that pays for healthcare services for people with limited income and financial resources. Medi-Cal, the state Medicaid agency for California, covers services. You can expect Medi-Cal to cover the following services at drug or alcohol rehabs in Irvine:9
Outpatient drug-free services
Intensive outpatient services
Narcotic services
Residential services
Voluntary inpatient detoxification
Medicare
Medicare is a government-sponsored health insurance program for adults who are 65 years or older. However, you may qualify for Medicare before you turn 65 if you have disabilities, end-stage renal disease (ESRD), or ALS.10 If you qualify for Medicare, you can expect coverage for the following services:11
Brief interventions
Screening
Outpatient
Inpatient
Partial hospitalization
Referrals
Does Your Health Insurance Plan Cover Addiction Treatment?
Your insurance plan is likely to cover addiction treatment to some extent. The ACA and MHPAEA laws require insurance providers to cover addiction treatment to the same extent as medical and surgical care.
You can verify your insurance coverage and find accredited alcohol or drug rehabs in Irvine by calling the Addictions.com helpline at 800-405-1685 (
Who Answers?) . You can also call the number on the back of your insurance card to speak to your provider directly about the details of your insurance plan.
How Do You Pay for Addiction Treatment in Irvine?
Money should not be a barrier to getting help in Irvine, CA. Even if you have no insurance, the free facilities are full, or you don't qualify for free insurance, you still have options for financing your treatment. Alternative funding includes scholarships, sliding-scale programs, and payment plans.
Choose a Program That Offers Payment Plans: You may choose a program that offers payment plans if you can't make a single payment for the fee. A program with payment plans will develop a payment schedule that accommodates your income level. This payment plan enables you to spread the fee over several months.14
Apply for a Scholarship: Some addiction treatment centers offer scholarships to assist with paying. Scholarships may not cover the entire cost. Some facilities may take the funding back if you don't complete your program, leaving you responsible for the bills for your stay there.12 You can call and ask the programs directly about scholarships. Make sure you ask about the conditions of the scholarship before accepting the money.
Sliding-Scale Program: Sliding-scale programs are a great option if you cannot find or qualify for free or low-cost rehabs. The facility will adjust the cost and charge a discount fee determined by your income and financial resources.13 You should ask the facility directly about their sliding-scale option and discuss the details with them to determine if it's the best funding option for you.
Choosing the Right Level of Care
Addiction treatment is delivered on a continuum of care with multiple service settings. You can expect to move from one addiction treatment setting to another as you progress in your recovery journey.
Each setting has a different level of intensity, restrictions, and hours of care. Your settings will be determined by the severity of your substance use disorder, need for structure and personal commitments, and lifestyle.
Medical Detox
Medical detox is a rehabilitation intervention for preventing the physical and emotional symptoms you experience when you stop taking drugs and alcohol. Medical detox is not a replacement for addiction treatment; rather, this is typically the initial step on the continuum of care. Medical detox helps you by preventing you from experiencing some of the immediate and intense withdrawal symptoms of terminating drug and alcohol use. You may need detoxification from alcohol, opioids, cocaine, sedatives, and tranquilizers.
Inpatient
Inpatient care is intensive addiction treatment delivered in an acute hospital setting. You can expect inpatient to last for one to three months or more. Inpatient may be part of your initial plan if you have severe substance use disorder and need a structured environment.16 Inpatient settings offer 24-hour access to care from an interdisciplinary team. Benefits of inpatient care include the interdisciplinary team, distractions and stress from your home environment, and a structured environment.
Partial Hospitalization Programs (PHPs)
Partial hospitalization programs are a step down between residential treatment and a less intensive program. You can expect to spend six to eight hours a day in a partial hospitalization program. This level of care is suitable if you need some structure to prevent a relapse even though your home environment supports recovery. Benefits of the partial hospitalization programs include spending less time in the hospital and maintaining some commitment to home responsibilities.
Intensive Outpatient Programs (IOPs)
Intensive outpatient programs are as intensive as inpatient programs. However, intensive inpatient programs offer treatment in an outpatient setting. You can expect to attend an intensive outpatient program two to five days a week for several months. Benefits of this level of care include less time at the program and more time for personal commitments, and access to support from friends and family.
Standard Outpatient
The standard outpatient program delivers individual and group behavioral interventions and medications when necessary. These interventions may be delivered during the day, in the evenings, before or after school or work, and on the weekends. You can expect to attend standard outpatient treatment once or twice a month. Standard outpatient is bestas initial treatment if you have mild to moderate substance use disorder.
Aftercare
You need support to prevent relapse after inpatient or outpatient treatment. Aftercare provides the support you need to maintain post-rehab success.
Finding Specialized Drug Rehabs in Irvine
Veteran 
Veteran drug and alcohol rehab centers in Irvine provide drug and alcohol treatments tailored to meet the unique needs and circumstances of veterans. You can expect to receive treatment in a facility with other veterans if you choose a veteran program. Furthermore, studies show that veterans with dual diagnoses do better with treatment from veteran rehabs.16
LGBTQ+ 
LGBTQ+ drug rehabs in Irvine provide drug and alcohol treatment that focuses on the unique needs of the LGBTQ+ population. LGBTQ+ communities have an increased risk for drug and alcohol use disorder and start using at a younger age. These facilities address these risk factors and provide a supportive environment for the community.
Men-Only
Men-only programs specialize in delivering drug and alcohol treatments for the unique needs of men. In a men-only program, you can expect to receive care from providers who understand your needs and focus on issues affecting men. With a gender focus, they can address drug and alcohol use disorder from a male perspective and provide a community of men to support you in your recovery.16
Women-Only
Women-only rehabs provide unique services to cater to the needs of women. Exclusive facilities for women address some of the issues associated with drug and alcohol use in women, such as being a single mother, role expectations, hormonal changes, and low self-esteem.18 You can expect to be surrounded by women during treatment at a women-only facility.
Teen 
Teen rehabs are designed to address the unique developmental factors associated with teen drug and alcohol use. Risk factors for drug and alcohol use among teens include emotional concerns, challenging personalities, and aggression.16
Should You Travel for Drug and Alcohol Rehab in Irvine?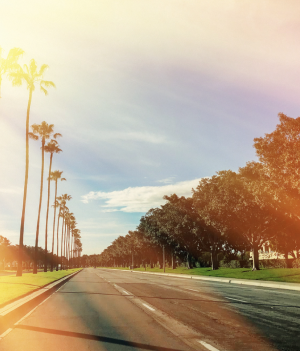 Your decision to travel for a drug and alcohol rehab in Irvine, CA, will depend on your needs, personal preferences, and lifestyle. Here are some of the reasons why you may decide to travel to Irvine for care:
You want to move from your current environment to a new place.
You prefer the temperate climate in Irvine, CA.
You would like a rehab close to the Santa Ana mountains.
You have friends and family in Irvine, CA, who can provide support.
You prefer a facility on Southern California's Pacific Coast.
Alcohol and Drug Laws in California
Getting treatment for drug or alcohol addiction in Irvine, CA, should not be too much of a hassle. California has a few laws that make it easy to receive the care you need. The insurance laws and Good Samaritan Overdose Protection law increase access to treatment.
Insurance Laws in California: If you choose a drug rehab in Irvine, you may get full coverage from your insurance provider. California insurance law provides an extension of federal laws increasing access. Under California's Mental Health Parity Act, all insurers and commercial insurance plans are required to cover substance use disorders fully.20 Commercial insurance plans are required to: Provide coverage for all medically necessary
interventions
Provide coverage in the inpatient and outpatient setting
Avoid limiting the duration of coverage
Make arrangements for out-of-network services when necessary
Avoid limiting benefits with coverage from a public program
Good Samaritan Overdose Prevention: California laws protect you from legal problems if you help with an overdose. California's 911 Good Samaritan law may protect you from arrest, prosecution, or charges when you help someone experiencing a drug overdose.21 You can get help for your friends and family experiencing an overdose in Irvine, California, without concerns of running into trouble with law enforcement.