Expert Insights

It's not uncommon for long investigations to yield big results. An 18-month undercover investigation in Escondido has led to the arrest of over 20 people in relation to various narcotics and firearm charges. As the war on drugs and the war on guns continue to fail, a simple, yet profound truth must be addressed. Drug dealers require weapons to protect their operations. Without stricter gun control laws, our nation is perpetuating the safety of these criminals and their drug cartels. It is only through understanding drugs and weapons are a joint issue, that any real shift can be made.

~ Lesley Wirth
Top 4 Drug Rehabs in Escondido, California
Below are the top four addiction treatment centers in Escondido based on the following criteria:
Offering evidence-based treatment
Accreditation
Certifications
Client testimonials / reviews
Harmony Grove Recovery | Inpatient Drug Rehabs
Harmony Grove Recovery inpatient drug rehab provides the highest level of substance abuse treatment. Their inpatient addiction treatment program lasts anywhere from 15-30 days and usually follows the completion of a medical detox.

Treatment programs include:

Detox

Residential inpatient

Intensive outpatient (IOP)

Outpatient

Therapy

Relapse prevention

Treatment program is supported by:

Location and contact information:
21734 Amble Dr
Escondido, CA 92029
(760) 697-0497
The Fellowship Center
Helping men recover from addiction and substance use disorders since 1963, The Fellowship Center can help you become a productive member of your community once again. They offer 30, 60, 90, and 120-day residential programs, as well as several outpatient programs.

Treatment programs include:

Residential treatment 

Outpatient programs

Motivational groups

Counseling

Relapse prevention

Sober living

Family program

Treatment program is supported by:

Location and contact information:
737 E Grand Ave
Escondido, CA 92025
(760) 745-8478
Escondido Comprehensive Treatment Center
Escondido Comprehensive Treatment Center provides outpatient opioid addiction treatment for adults of all genders, ages 18 and older, using medication-assistance treatment and counseling.

Treatment programs include:

Opioid detox 

Medication-assisted treatment (Methadone, Suboxone, Buprenorphine, Vivitrol)

Outpatient treatment

Individual counseling

Group counseling

Location and contact information:
161 N Date St
Escondido, CA 92025
(760) 291-4788
Restoration Ranch
Located in a gorgeous and rural setting in the foothills of San Diego County, Restoration Ranch is a temporary home for adult men who are looking to recover from their battle with alcohol and/or drug addiction. This is a faith-based program and implements the 12 steps.

Treatment programs include:

Residential treatment 

Outpatient programs

Motivational groups

Counseling

Relapse prevention

Sober living

Family program

Treatment program is supported by:

Location and contact information:
940 Montecito Way
Ramona, CA 92065
(760) 787-9432
How Does Escondido Compare in Alcohol and Drug Use?
Located in the North County region of San Diego County, just 30 miles northeast of San Diego, Escondido is home to more than 150,000 residents.1 However, the area is also home to rising rates of drug and alcohol misuse and drug overdoses. If you or someone you love is struggling with addiction or substance use disorder, know that there is help available to you. There are 70 accredited alcohol and drug rehab centers in Escondido and the surrounding area that can help get you on the path to recovery.2
Like most cities in San Diego County, California, Escondido is no stranger to substance use problems within the community. Opioid, methamphetamine, and alcohol use are particularly problematic throughout the county.1
In 2020, San Diego County recorded 10,340 admissions to publicly funded addiction treatment centers within its borders. Of the patients who were admitted, the following numbers were recorded:1,2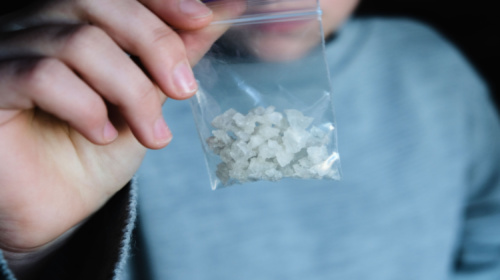 4,000 people reported that methamphetamine is their primary drug.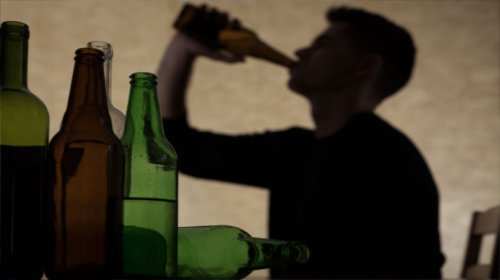 3,400 people reported that they primarily used alcohol.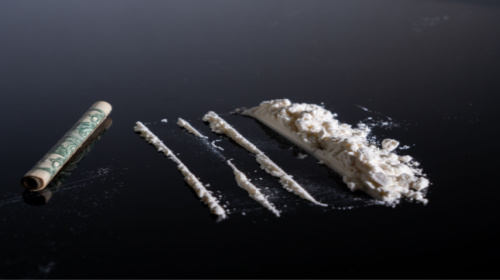 400 people reported that they primarily used cocaine or crack.
County data collected from 2016 to 2022 shows that:1,2,3,4

Fentanyl-related deaths throughout the county increased by 2,375% in just six years. In 2016, there were 33 such deaths, and in 2021, there were 817.
More Caucasian persons are admitted to treatment for substance abuse in San Diego County than persons of any other ethnicity, and more males are admitted than females. Individuals aged 26 to 59 have higher admission rates than any other age group.
In 2019, Escondido emergency departments recorded 430 alcohol-related visits.
In 2021, 83% of people arrested in San Diego County reported ever engaging in binge drinking behavior.
25% of arrestees in San Diego County said they'd used cocaine or crack within the 12 months preceding their arrest, while 46% said they'd used heroin, and 81% said they'd used methamphetamine.
How Expensive is Drug Rehab in Escondido?
Your costs at an alcohol or drug rehab in Escondido will depend on several factors, including where you choose to enroll and the type of care you need. The length of time you spend in care and whether you have insurance coverage will also help determine your out-of-pocket expenses.
According to the Substance Abuse and Mental Health Services Administration, you'll find 65 facilities within a 25-mile radius of Escondido.5 Many of these facilities accept multiple forms of payment, including health insurance, and some provide payment assistance to eligible persons. Of the 65 rehab centers situated in and near Escondido:5
31 take private insurance.
33 take Medicaid.
24 take Medicare.
53 accept cash or self-payment.
19 offer services on a sliding fee scale for qualifying individuals.
13 offer direct payment assistance to eligible patients.
Even if you feel like you can't afford to go to rehab, you may still be able to access the care you need to jumpstart your recovery. Several Escondido drug rehabs offer various forms of assistance to help make treatment more accessible to anyone who needs it.
Are There Low-Cost and Free Drug Rehab Centers in Escondido?
Escondido has several addiction treatment centers that can help you get the care you need — regardless of your ability to pay. If you need help finding local facilities that offer reduced-cost or free care, you can call our helpline at any time to speak with a specialist who can assist you.
State-Funded Programs: State-funded rehabs and detox centers in Escondido get subsidies and grants from the government that allow them to operate. These facilities use their funding to provide low-cost and free treatment for uninsured and underinsured California residents who cannot afford to pay.
If you're interested in enrolling in a state-funded program, you can learn more about how to qualify by contacting the California Department of Healthcare Services.6
Sliding Scale Programs: When you go to an alcohol or drug rehab in Escondido that uses a sliding fee scale, you can qualify for reduced-cost treatment based on your income. At these facilities, you'll need to provide proof of your income and living expenses, which will allow staff to determine what you can reasonably afford to pay for services.
If you'd like to qualify for discounted treatment, you can find Escondido facilities that use a sliding fee scale by searching online for a local drug and alcohol rehab in Escondido. From there, call each facility in your search results to ask if they offer this type of financial assistance to qualifying individuals.
Health Insurance: Under the Affordable Care Act (ACA), all private health insurance plans purchased from the Healthcare Marketplace must provide partial or full coverage for addiction treatment. The ACA also requires public health insurance plans, including Medicare and Medi-Cal (California Medicaid) to provide some degree of coverage for rehabilitation.7
If you have health insurance, you may be able to use it to cover some or all of your costs at a drug or alcohol rehab in Escondido. But keep in mind that the type of treatment your insurance will pay for and the amount it will pay depends entirely on your provider and plan. You can call your benefits representative to learn more about your benefits and which local facilities will accept your plan.
Scholarships: Scholarships can provide partial or full coverage for addiction treatment, depending on the award. Some Escondido drug rehabs offer this type of need-based funding in-house, while others partner with donor organizations that pay for award recipients' costs.
Choosing the Right Level of Care
As you research your options for drug or alcohol rehab in Escondido, you'll find various types of programs designed to suit a range of unique needs. They include:
Inpatient: These immersive, residential programs provide intensive treatment via various types of evidence-based individual and group therapy. Each day in rehab consists of a highly structured schedule that revolves around recovery activities. These programs usually offer a medical detox, which helps you manage painful withdrawal symptoms.
Partial hospitalization programs (PHPs): These outpatient programs take place in a hospital setting and provide both medical and evidence-based behavioral treatment. They involve five to seven weekly sessions, each lasting several hours per day.
Intensive outpatient programs (IOPs): These programs provide several hours of evidence-based, individual, and group therapy per week, split between three to five weekly sessions.
Standard outpatient programs: These programs provide low-intensity group counseling and individual support and typically involve ten or fewer hours of weekly treatment.
Aftercare: When you finish your program, you are encouraged to continue the healthy living habits you learned in rehab. An aftercare plan will connect you with supportive communities to continue with sobriety.
Finding Specialized Drug Rehabs in Escondido
Luxury: These programs offer various high-end amenities like spa services, personal training, luxurious grounds, and private accommodations to make patients feel as catered to as possible throughout rehab.
Executive: These programs are for senior-level professionals like CEOs, CFOs, COOs, corporate presidents, etc. They provide high-level discretion and access to various resources that allow participants to continue working even while they undergo inpatient treatment.
Telehealth: These programs provide virtual, evidence-based therapy over video, usually multiple times per week. They take place online and allow patients to undergo treatment from the comfort of their own homes.
Demographic-specific: These programs a sensitive to the struggles and unique needs of certain demographics like LGBTQ+ persons, men, women, veterans, and teens.
Faith-based: These programs integrate evidence-based therapies with faith-based practices like prayer and scripture reading to encourage spiritual, physical, mental, and emotional healing.
Holistic: These programs encourage whole-person healing by integrating evidence-based therapies with alternative wellness therapies like meditation, yoga, animal therapy, etc.
How to Choose the Right Escondido Drug Rehab
Selecting an alcohol or drug rehab in Escondido is a major decision that you'll want to make carefully. Some of the many factors you should consider in your rehab search include:
Location: Would you prefer a facility located somewhere remote and peaceful or somewhere more urban and lively?
Cost: Do you need low-cost or free treatment? Does the facility offer services on a sliding fee scale or any other type of payment assistance that you can qualify for?
Payment options: Does the facility take your insurance? Does it offer financing if you can't afford to pay in full? Can you qualify for any type of financial assistance if you're underinsured or don't have insurance?
Treatment philosophy: All Escondido alcohol rehabs should center treatment around evidence-based therapies. But some also use a holistic or religious approach that incorporates different therapies and practices.
Features and amenities: If specific amenities are important to you, research what each facility offers. Do you want a private room? What about access to a pool or gym?
Rules: If you're enrolling in an inpatient program, make sure you check the facilities rules regarding what you can bring and who can visit you.
Accreditation: Every alcohol and drug rehab in Escondido should be licensed by the state. Facilities accredited by CARF, the Joint Commission, and other national compliance organizations have also proven their adherence to the highest standards of care.
Provider-to-patient ratio: Facilities with low provider-to-patient ratios allow staff to spend more time with patients providing individualized care and support.
Should You Travel for Drug and Alcohol Rehab in Escondido?
If you live in another state or elsewhere in California, whether you should travel to an alcohol or drug rehab in Escondido depends on several factors. Traveling for treatment may be advantageous for you if:
You live in a place that doesn't offer the level of care you need.
You have insurance coverage at Escondido drug rehabs.
You want to enroll in care in a place where you won't run into people or situations that may be triggering for you.
You enjoy the climate and environment in San Diego County and believe it can help with your recovery.
Ultimately, traveling for care is a choice only you should make based on what you believe is best for your recovery. As you weigh your options, consider your financial situation, too. Going to a local treatment center may be less expensive, but if staying close to home isn't beneficial for your mental health, traveling may be in your best interest.
If you're considering a drug or alcohol rehab in Escondido, you'll enjoy sunny weather and quick access to several outdoor recreation areas no matter where you go. A few areas of the city you may enjoy include:
Central Escondido: This neighborhood is home to historic Grape Day Park and the California Center for the Arts, the latter of which sees more than 270,000 visitors annually.
Midway: As one of Escondido's most popular communities, Midway allows quick access to downtown and its many amenities. The area also allows quick access to the Daley Ranch conservation area and Dixon Lake.
East Valley/East Canyon: In either of these areas, you'll be near the San Diego Zoo Safari Park, as well as several vast, natural spaces featuring small waterways.
West Ridge: This area of the city is bordered by Del Dios Highlands Preserve, Lake Hodges Recreation Area, and Elfin Forest Recreational Reserve. As one of Escondido's westernmost neighborhoods, the area also allows quick access to the beach.
Alcohol and Drug Laws in Escondido, CA
911 Good Samaritan Law (Assembly Bill 472): Under California law, anyone who calls 911 for an overdose victim can receive legal immunity from arrest or prosecution for drug possession or use. However, immunity can only be granted when the evidence for such an offense was obtained solely as a result of the 911 call. Individuals in possession of large amounts of illicit substances with the intent to distribute them do not qualify for immunity under the Good Samaritan Law.8
Employee Protections for Voluntary Addiction Treatment: California Labor Code Section 1025-1028 requires employers with 25 or more staff members to provide reasonable accommodations for employees who wish to enroll in addiction treatment. At the employer's discretion, an employee may use accrued sick leave, accrued vacation time, or other accrued paid time off to voluntarily participate in rehab.9
Employees who wish to enter rehab may also qualify for unpaid, protected leave under the federal Family and Medical Leave Act (FMLA) or the California Family Rights Act (CFRA).10, 11
Alcohol and Drug Treatment Diversion Program for Nonviolent Offenders: Under California's Proposition 36, qualifying offenders convicted of nonviolent drug possession charges may be sentenced to supervised probation in lieu of incarceration. As a condition of their probation, offenders must enroll in a state-certified and licensed drug  program for up to 12 months. They must also undergo up to six months of additional follow-up care.12
California Ethical Treatment for Persons with Substance Use Disorder: California's Senate Bill 349 outlines uniform ethical standards for all rehab facilities throughout the state to protect patients and their families from unsafe and predatory practices. These standards give patients the right to receive evidence-based, individualized care from properly qualified staff who treat them with respect, dignity, and honesty.13
Expanded Naloxone Access: In California, pharmacies, various community organizations, and certain other entities can legally distribute naloxone without a prescription to persons at risk of an opioid overdose. Individuals who may be able to administer naloxone to an at-risk family member, friend, or other acquaintance during an overdose can also obtain the medication without a prescription. The state's naloxone standing order also grants immunity from civil liability to anyone who administers naloxone in an attempt to save an overdose victim's life.14
Choosing between the accredited alcohol and drug rehab centers in Escondido available to you can feel overwhelming. If you need assistance, we're always available to help. Please call our 24/7, free helpline at 800-405-1685 (
Who Answers?) to discuss your local options with a knowledgeable treatment support specialist.