Expert Insights

While Fontana law enforcement has been working on putting an end to drug trafficking, the state of California is searching for their own solutions, as well. With overdoses near record highs in CA, Governor Gavin Newsom called in his recent budget proposal for $3.5 million to supply middle and high schools with naloxone — an opioid drug reversal that saves lives in acute overdose situations. While some parents scoff, it is the students that need interventions on the spot.

~ Lesley Wirth
Top 5 Drug Rehabs in Fontana, CA
Below are the top five addiction treatment centers in Fontana based on the following criteria:
Offering evidence-based treatment
Accreditation
Certifications
Client testimonials / reviews
Cedar House Life Change Center
Cedar House Life Change Center is an alcohol and drug treatment center located in Fontana, California. Their program specializes in mental health, overall wellbeing, and proper care during the detoxification phase of recovery.

Treatment programs include:

Detox
Inpatient
Outpatient

Location and contact information:
18612 Santa Ana Avenue
Bloomington, CA 92316
909-421-7120
Grace Hope Treatment and Recovery Centers
Grace Hope Treatment and Recovery Centers provides alcohol and drug treatment to individuals suffering from alcohol and drug addiction. They offer a continuum of addiction treatment services from assessment to aftercare, including specialized programs for men, women, and teens.

Treatment programs include:

Detox
Outpatient
Relapse Prevention
Women with Children Services

Location and contact information:
7446 Lime Ave,
Fontana, CA 92336
866-618-0016
Kaiser Permanente – Chemical Dependency – Fontana, CA
Kaiser Permanente – Chemical Dependency – Fontana, CA provides mental health therapy, addiction treatment, and dual diagnosis support in Fontana, California. They offer assessments, day and evening programs, dual diagnosis treatment, and connection to various support networks.

Treatment programs include:

Detox
Outpatient
Medication Assisted Treatment
Dual Diagnosis

Treatment programs are supported by:

Location and contact information:
17046 Marygold Avenue
Fontana, CA 92335
909-427-5128
Amazonite Treatment Center
Amazonite Treatment Center helps men and women change their lives through recovery programs from substance abuse, mental health issues, and self-destructive behaviors.

Treatment programs include:

Residential
Outpatient
Detox Program

Location and contact information:
16122 Copperhead Ct,
Fontana, CA 92336
888-883-7639
Pacific Grove Hospital
Pacific Grove Hospital provides drug and alcohol treatment to individuals trying to recover from substance abuse. They believe addiction is best treated as a behavioral disorder. Evidence-based therapies, small group therapy, socialization, and individual counseling are also provided.

Treatment programs include:

Detox
Inpatient
Partial Hospitalization
Intensive Outpatient
Dual Diagnosis

Treatment programs are supported by:

The Joint Commission
LegitScript Certified

Location and contact information:
5900 Brockton Avenue
Riverside, CA 92506
951-330-3649
How Does Fontana Compare in Alcohol and Drug Use?
Fontana, CA, is just a short 50-minute drive from nearby Los Angeles. This puts Fontana well within the major drug hub of the greater LA area. The region offers major transportation veins that make it easy to smuggle illegal drugs coming from the southwest border. This prevalence of drug crime makes drug use a common occurrence. Fortunately, for Fontana residents who find themselves pulled into this lifestyle, there are 66 drug rehabs in Fontana, CA, that can help provide a way out.
The following statistics reveal recent trends in drug use and related issues in Fontana and its surrounding San Bernardino County: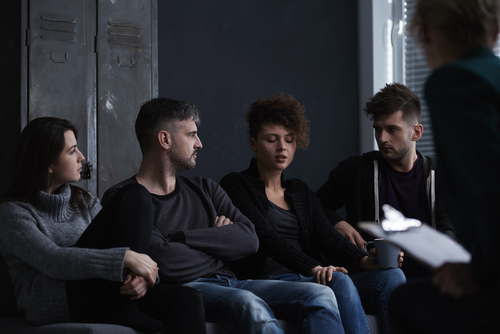 In 2021, there were 966,931 prescriptions written for opioids in San Bernardino County.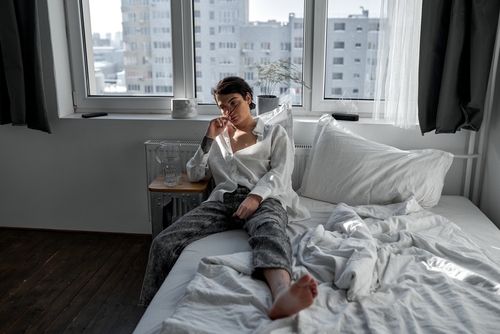 Hospitals in San Bernardino County saw 243 admissions related to opioid overdose in 2021.1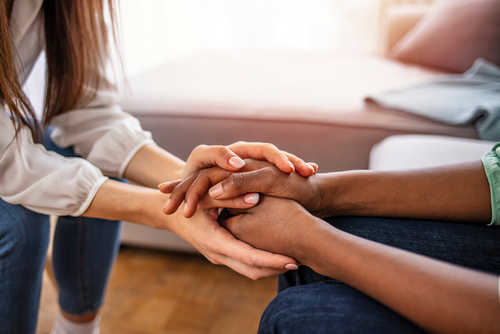 During 2021, 1,065 hospital visits in San Bernardino County were related to opioid overdose.1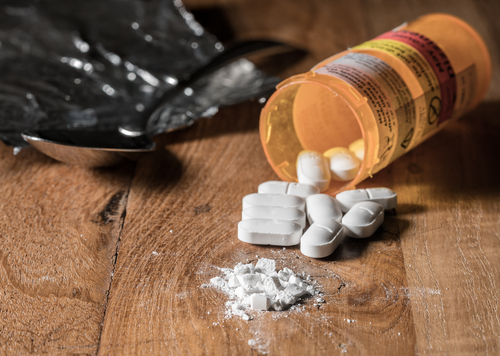 354 opioid-related deaths occurred in San Bernardino County in 2021.1
The 25-to-29-year-old age bracket experienced the highest rate of opioid overdose in San Bernardino County in 2021.1
Native American/Alaskan Natives had the highest rate of opioid-related overdose in San Bernardino County in 2021, at around 30 per 100,000 residents.1
The opioid prescribing rate in San Bernardino County decreased by 19% between 2019 and 2021.1
Buprenorphine prescribing in San Bernardino County increased 48% between 2019 and 2021.1
The rate of drug-related crime in Fontana is 21.1 per 1,000 residents.2
The chances of being a victim of drug-related crime in Fontana may be as high as 1 in 31 in some neighborhoods.2
How Expensive is Drug Rehab in Fontana?
As you research drug rehabs in Fontana, CA, you'll discover that each facility varies in price. Why don't all programs charge the same amount? Several factors affect the cost of treatment. Some of the most common variables include: 

Treatment setting (inpatient or outpatient)

Features and amenities (luxury or standard rehab facility)

Duration of program (30, 60, or 90 days)

Choosing a rehab facility in-network with health insurance provider

Location (city vs. suburb)

Due to these factors, one drug rehab in Fontana, CA, may be much more affordable than another. On average, the cost of inpatient rehab in California is $1,703. For inpatient treatment, the average cost is $56,654. For those seeking medication assisted treatment, you can expect to pay $126 per week for methadone, $115 per week for buprenorphine, and $1,177 per month for Naltrexone, based on national averages.3
Are There Low-Cost and Free Drug Rehab Centers in Fontana?
It's true that addiction treatment can be expensive. However, there are options available to make it more affordable. California residents can look into the following programs to reduce the cost of treatment and put drug rehab in Fontana, CA, well within reach.
Private Insurance
The Mental Health Parity and Addiction Equity Act requires all insurance providers to cover substance abuse treatment to some extent. Since each plan differs regarding specific coverage, Washington residents must check with their provider to confirm exactly what is covered under their plan.
Medicaid
Medicaid is a government program for low-income residents that provides health coverage for individuals and families whose income is below specific levels. To use this program, residents must qualify and apply for Medicaid coverage, and the treatment facility must accept Medicaid as a method of payment.
Medicare
Medicare is a government program that provides health insurance coverage for those aged 65 or older and individuals with certain disabilities. Not all rehab facilities accept Medicare as a payment method, so it's important to research each program to determine if Medicare benefits will apply to their services.
Sliding Scale Rehabs
Sliding-scale rehabs allow Washington residents to pay only what they can afford for treatment, based on their income. To qualify, residents must usually provide proof of income.
TRICARE
TRICARE provides health insurance coverage for U.S. military personnel, veterans, and their families. This coverage includes addiction treatment services, but not all plans offer the same amount of coverage.
IHS-Funded Drug Rehabs
Indian Health Service (IHS) rehabs provide free or low-cost treatment for Native Americans and Native Alaskans. This program is available even if the individual has other methods they could use for payment.
How Do You Pay for Addiction Treatment in Fontana?
If you are facing financial barriers to treatment, opportunities are available to further reduce costs. Consider the following options to overcome any potential financial hurdles. 
Choose a Program Offering Payment Plans
Often, drug rehabs in Fontana, CA, will allow patients to choose a payment plan rather than pay the entire sum upfront. Under this plan, you'll pay a fee or interest, which will allow you to make smaller weekly or monthly payments for your treatment.
Apply for a Rehab Scholarship
You may be able to pay for some or all of your treatment with a scholarship. Rehab facilities, corporations, and nonprofits award scholarships based on financial need and personal situation. Learn about scholarships and how to apply for them from local drug rehabs in Fontana, CA.
Ask About Sliding Scale Payment Options
Be sure to ask if a treatment center offers sliding scale payment options. These plans allow you to pay only what you can afford based on your income. Facilities don't always advertise this option, so always ask. You usually need to provide proof of income to qualify.
Choosing the Right Level of Care
Detox
Performed under medical supervision, detox is the process of comfortably and safely removing substances from your system. Once detox is complete, you can transition to addiction treatment services.
Inpatient Drug and Alcohol Rehab
Inpatient treatment, also called residential rehab, provides 24/7 care while you live at a rehab facility. Typical treatment services include individual and group therapy, medication, and nutritional counseling.
Partial hospitalization programs (PHPs)
PHPs offer many of the same treatment services as inpatient care, but you return home during non-treatment times. This type of treatment often serves as a bridge between inpatient and outpatient care.
Intensive Outpatient Programs (IOPs)
IOPs are a step down from PHPs. With this type of program, you attend counseling several days each week while spending the rest of your time at home, at work, or fulfilling other obligations.
Standard Outpatient
Standard outpatient care is the least intensive option. It involves a couple of hours of treatment each week. It is appropriate for Florida residents who are highly motivated and have a strong support system.
Aftercare
Aftercare, or relapse prevention, starts after a rehab program is complete. It provides ongoing support such as sober living homes and 12-step support groups.
Alcohol and Drug Laws in Fontana, CA
The following California laws govern substance use and related issues in Fontana, CA:
California Employee Protections for Drug or Alcohol Rehab:: Fontana residents who are employed at a company with 25 or more employees are protected by California Labor Code Section 1025-1028. This requires employers to accommodate employees who want to take time off to undergo treatment. Time off can be requested under the Family Medical Leave Act (FMLA) or the California Family Rights Act (CFRA).

Substance Abuse and Crime Prevention Act:: Under Proposition 36, eligible California residents may attend drug rehab in Fontana, CA, instead of serving prison time for non-violent drug crimes.
California Government Prevention and Care Services:: Senate Bill 110 provides incentivized treatment program rewards. For demonstrating drug-free behavior, such as negative urine screenings, patients may receive gift cards or vouchers.

California Good Samaritan Overdose Prevention Law: This law offers immunity from prosecution for certain drug crimes to those who call for help during a drug overdose situation. The law is designed to remove the fear of legal action and to encourage California residents to get the emergency medical attention they need.