Drug and Alcohol Statistics in Florida
Statistics related to Florida drug and alcohol rehab admissions include:3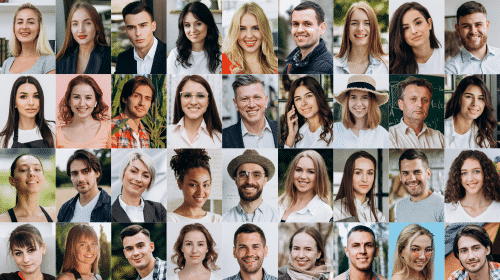 Largest Demographic
White (non-Hispanic) admissions made up the largest demographic at 68%.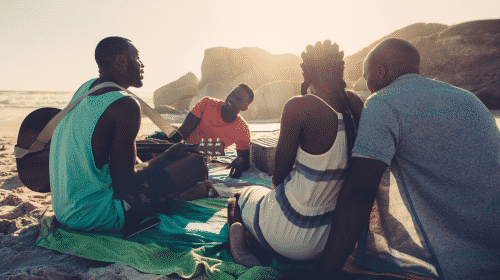 Demographic Statistics
Black or African American admissions were the next highest demographic at 22%.
Youth Admissions
Approximately 23% of admissions were youths between the ages of 12 and 19.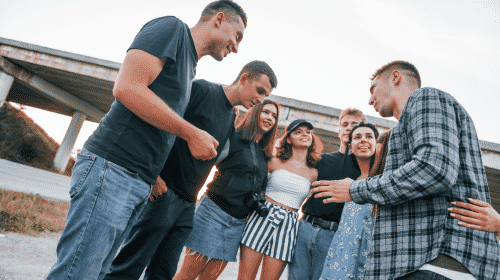 Admissions by Gender
Male admissions exceeded female admissions by more than 20%.
The following drug-related data was collected in Florida during 2121:
Treatment Options for Rehabs in Florida
Many of the rehab centers in Florida offer inpatient and outpatient treatment options. Inpatient rehab treatment means those admitted will stay onsite for the duration of their stay in 24/7 strictly scheduled facilities. Several facilities in Florida include lakefront or private residence options to enhance treatment further. However, these options might come at an additional cost, and people considering these facilities should inquire about the costs in advance and see what is covered under insurance.
Aftercare treatment is another option for drug and alcohol rehab in Florida. Such services may include follow-up therapy sessions or additional appointments with providers. The cost for aftercare treatment services should be factored into the discussion of individual treatment plans.
Cost of Drug and Alcohol Rehab in Florida
The costs of drug and alcohol rehab in Florida vary widely and depend on several factors, including:
Treatment setting (inpatient or outpatient)

Features and amenities (luxury or standard rehab facility)

Duration of program (30, 60, or 90 days)

Choosing a rehab facility in-network with health insurance provider

Location (city vs. suburb)

Alcohol Use Disorder
Of the 2019 admissions to drug and alcohol rehab in Florida, 24% were primarily for the treatment of alcohol use disorder. AUD includes binge drinking and heavy drinking, both considered forms of excessive drinking.4
Binge drinking is defined as four or more drinks for females and five or more for males on one occasion during thirty days. Females who consume eight or more alcoholic beverages in a week and males who consume fifteen or more in that same timeframe are classified as heavy drinkers. In 2020, 15.5% of Floridian adults reported a tendency for excessive drinking.5 This is about 2% lower than the average reporting across the United States.
Although the rate of excessive drinking in Florida shows an overall decline since 2011, this number is still notable given the variety of health issues and complications associated with habitual or excessive alcohol use. Such health issues include heart disease, cancer, problems with memory and learning, and liver disease.6
Prolonged or sustained alcohol use can cause many changes in a person's behavior and health, including:7
Impaired coordination
Mood or behavior changes
Difficulty concentrating or thinking clearly
Heart problems, including an irregular heartbeat or high blood pressure
Increased cancer risk
Liver problems, including inflammation and cirrhosis
A weakened immune system
Substance Use Disorders
Florida's proximity to waterways and international ports makes it especially susceptible to illicit drug activity. The prevalence of non-medical drug use in Florida is high, with data revealing an 11% increase in drug-related deaths between 2018 and 2019.5
Regardless, the most commonly sought treatment in the state is still alcohol use disorder. Marijuana misuse was the next highest reason for treatment admission, followed closely by heroin and other opiate abuse.3
Popular Rehab Centers in Florida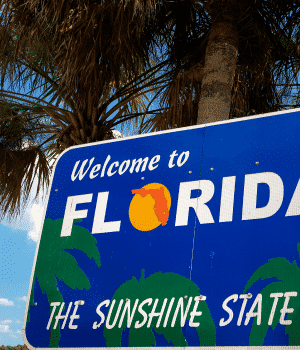 Whether you are seeking privacy, in-residence options, or luxury treatment services, you have a diverse selection of drug and alcohol rehab centers to choose from in Florida. We have highlighted a few popular options for you.
Jacksonville: Gateway Main Campus and Detox
Along with a private setting, Gateway Main Campus and Detox offers a day school. This Commission on Accreditation of Rehabilitation Facilities (CARF)-certified facility's services include dual diagnosis alcohol rehab and drug rehab for opioids. Both inpatient and outpatient treatments are available, with aftercare support and sober living homes.
Melbourne: Circles of Care South Area Outpatient
A Joint Commission-certified facility, Circles of South Area Outpatient utilizes Florida's beautiful coastline as part of its treatment plans. Available treatments include lakeside or beach settings and residential or private offerings. Circles of South Area Outpatient offers treatment programs for elderly persons, youth, and adults. Their services include cognitive behavioral therapy, dual diagnosis, inpatient and outpatient options, and aftercare services.
Miami: Harbor Village Miami Rehab Center
Certified by Substance Abuse and Mental Health Services Administration (SAMHSA) and the Joint Commission, Harbor Village Miami Rehab Center provides luxury accommodations for its residents. This includes private rooms, private transportation, and access to a spa, meditation room, acupuncture, and a yoga studio. Harbor Village Miami offers programs for both youth and adults, including the elderly. Military rehab is also provided.
Orlando: WhiteSands Treatment Orlando
WhiteSands Treatment Orlando is a LegitScript-certified rehab center in Orlando, FL. Amenities include a yoga studio, massage room, swimming pool, and gym. Along with alcohol and drug rehab, WhiteSands offers outpatient rehab and aftercare support services.
Pensacola: Lakeview Center Road to Recovery
Located in Pensacola, the CARF-certified Lakeview Center Road to Recovery offers residents treatment in a private setting. Programs are available for adults and youth, with options for dual diagnosis, as well as detox treatment.
Tallahassee: A Life Recovery Center
Based in Tallahassee, A Life Recovery Center provides several treatment options for those seeking help with drug or alcohol use disorders. Levels of care at this SAMHSA-certified facility include sober living homes, inpatient and outpatient rehab options, cognitive behavioral therapy, a partial hospitalization program, and aftercare support.
Tampa: 7 Summit Pathways
Located in a private residential Tampa setting, 7 Summit Pathways is LegitScript- and Joint Commission-certified. This rehab center offers dual diagnosis and detox treatment and sober living homes. Additional levels of care offerings include fitness therapy, hypnotherapy, rational behavior therapy, and eye movement desensitization and reprocessing. This facility is LGBTQ-friendly and provides rehab programs for youth, adults, and military personnel. Treatment programs focus on rehab for men, women, youth, and military members.
Boca Raton: Treatment Partners of America
Treatment Partners of America is Joint Commission-certified. Located in Boca Raton, this rehab center treats youth and adults. Amenities include a residential setting, complete with a yoga studio, rooms for music, meditation, massage, and acupuncture. In addition, hiking and swimming are integrated into this setting.
Available Services at Rehab Centers in Florida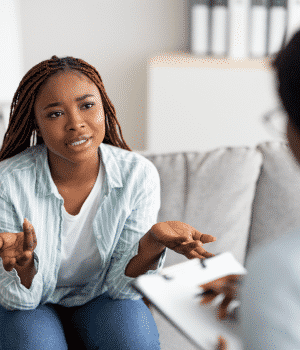 Services for drug and alcohol rehab centers in Florida vary. Not all programs treat substance or alcohol use disorders, and some provide luxury options such as private residences or beachfront treatment. Further, no one treatment is universally appropriate.10 Knowing what to expect can help to alleviate the anxiety about rehab. Here are some treatment options available and what to expect from inpatient and outpatient services.
Dual Diagnosis
The term dual diagnosis refers to a substance use disorder and co-occurring mental health condition, such as anxiety disorder or depression. Many rehab facilities in Florida are equipped to address such co-existing issues during treatment, but not all. If dual diagnosis treatment is a concern for you, verify it is an available level of care as you research different rehab centers.
Therapy Treatments
Therapy options range from cognitive behavioral therapy to hypnotherapy and family therapy. Cognitive behavioral therapy focuses on identifying problematic behaviors and helps you develop coping strategies to further enhance the capacity for self-control.11 Hypnotherapy utilizes hypnosis sessions as part of a substance use disorder treatment plan, whereas family therapy seeks to incorporate family and other intimate relationships into the treatment process, recognizing the importance of these roles in sustained recovery.12, 13
Another form of therapy incorporated into drug rehab or alcohol rehab is group therapy. This type of treatment, in which individuals meet in a group with a counselor overseeing the session, helps to reduce isolation and depression, problems that often accompany substance or alcohol use disorders.14 Combining group therapy may be combined with other forms of treatment, including cognitive behavioral therapy, skills development, and other psychotherapies that identify addictive behaviors.15
Medical Detox
With any sudden halt of alcohol or drugs, particularly over a prolonged period or substances that have been misused or used in a manner other than what was prescribed, there is the concern for withdrawal symptoms.
Withdrawal symptoms of alcohol typically occur within eight hours of drinking, but they could take longer to appear. These symptoms generally peak within 24 to 72 hours and may include:16
Rapid heart rate
Dilated (enlarged) pupils
Nausea or vomiting, often with a loss of appetite
Nervousness and irritability
Fatigue
Mood swings or depression
An inability to think clearly
Withdrawal from other substances such as cocaine, opioids, or inhalants varies, but some symptoms are like those of alcohol withdrawal, including cardiovascular issues and feelings of agitation. Withdrawal can present serious complications, especially when the habitual use of multiple substances is a factor. Hallucinations, seizures, or pronounced confusion can occur in the most severe form of withdrawal, also referred to as delirium tremens or DT. Because DT can be fatal, it is important to seek medical treatment immediately at the first sign of its symptoms.16
Detox services in Florida focus on the elimination of substance use in your body as a part of rehabilitation, using medical or clinical procedures while managing withdrawal symptoms.17 This treatment is available in residential or outpatient settings according to individual need, medical condition, behavioral stability, and the severity of drug or alcohol use disorders.18 In 2019, 10% of people admitted to a residential Florida drug rehab utilized a detoxification service during admission.3
Florida standards for medical detoxification within a rehab setting include:18
No more than two detoxification episodes in a year
Physician assessment upon admission to rehab to identify whether additional forms of treatment (such as medication) are necessary
An initial drug screening upon admission
At least one monthly screening conducted after the initial screening for those who require long-term detoxification
Medical detoxification services are typically noted in the available information for drug and alcohol rehab in Florida. Still, availability at admission should be verified in advance of entering treatment if this service is required.
Approved Medications for Substance and Alcohol Use Disorder
There are several FDA-approved medications for use as part of detox and addiction treatment. Rehab programs in Florida typically offer medication management to help stabilize a person experiencing cravings so they can focus on other facets of treatment, such as therapy. If you require this sort of help, your medical provider may prescribe medications such as:7,19,20
Acamprosate: This medication reduces cravings for alcohol and post-acute (long-term) withdrawal symptoms such as anxiety and insomnia.

Disulfiram (Antabuse): Drinking alcohol while taking this medication causes unwanted symptoms that mimic a severe hangover. This helps reduce the craving to drink.

Naltrexone (Revia/Vivitrol): Used to treat both alcohol and opioid addiction, this opioid agonist binds to receptors in the brain and blocks the effects of alcohol and opiates.

Methadone: As a long-acting, full opioid agonist, this medication reduces opioid cravings and withdrawal while blunting or blocking the effects of opioids. Taken daily, it is available in liquid, powder, and wafer forms.

Buprenorphine (Buprenex/Butrans): A partial opioid agonist, this medication is used to treat opioid addiction. It reduces cravings and withdrawal symptoms without producing the same euphoric high associated with full opioid agonists like heroin or methadone.

Buprenorphine/Naloxone (Suboxone, Zubsolv): This medication is used for induction and maintenance treatment of opioid dependence or addiction. Buprenorphine reduces withdrawal symptoms and cravings, while naloxone deters misuse and can reverse opioid overdose.

Mental Health Medications: If you have a dual diagnosis, meaning you are diagnosed with substance use disorder and a co-occurring mental or behavioral condition, medications such as antidepressants, anti-anxiety medications, and mood stabilizers may be prescribed.

Teledoc and Telehealth Alternatives
Instead of visiting in person, the virtual alternative approach allows patients to schedule an appointment and meet with their treatment provider(s) via phone calls or video conferencing.21 The U.S. Department of Health and Human Services considers telehealth a viable option for prescreening patients for SUD and providing the appropriate interventions or referrals.22 If seeking rehab for alcohol or substance use disorders, this approach can serve as the first step in determining the best way to address your needs.
Benefits of Traveling to Florida for Care
Sporting over 800 miles of beaches,23 with access to both the Atlantic Ocean and the Gulf of Mexico, Florida is a heavily visited location for those seeking a vacation or needing a reprieve from colder weather. Drug and alcohol rehabs in Florida provide the additional benefit of a scenic climate for treatment purposes, particularly private residential facilities with locations near the ocean or a lake.
Beaches and ocean views are not the only benefits of traveling for drug rehab or alcohol rehab in Florida. If you are not a fan of the beach, Florida's year-round mild weather affords drug and alcohol rehab centers additional outdoor treatment options such as swimming, hiking, and nature walks. Available treatments, and the cost for those treatments, will vary based on the rehab center, the type of treatment being sought, and whether your insurance plan is accepted.
Addiction Treatment Laws in Florida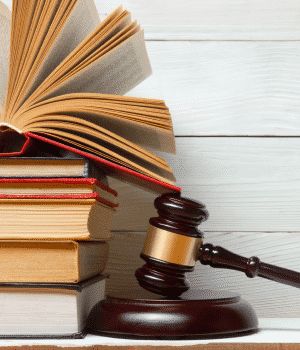 Like many states, Florida has laws to govern how drug and alcohol rehab centers operate, the types of care provided, and required certifications. If seeking drug or alcohol rehab in Florida, consider the state requirements during your research, including any city- or county-specific regulations.
Florida's Marchman Act
Before 1993, multiple laws existed in Florida that addressed SUD and AUD as separate clinical entities. The Florida legislature drafted the Marchman Act, recognizing that these disorders often co-exist with one another, and sometimes with mental health disorders. This law combined legislation, service provider licensure, and client rights into a single piece of legislation.24
Key components of the Marchman Act include:24
Ensuring persons with substance use or alcohol use disorders maintain their dignity when seeking treatment
Ensuring patient confidentiality
Providing non-discriminatory, quality services
Following the approved procedures for inpatient and outpatient medical detox
Offering approved services as part of residential rehab treatment
Establishing maintenance procedures and protocols for outpatient therapies, including detox
The Marchman Act also details five methods for a person to be admitted to an alcohol or drug rehab in Florida involuntarily. Three of these methods involve the use of courts, including protective custody cases and involuntary admissions. Courts may become involved when an emergency admission is deemed necessary, given the testimony of family members and at least three people with first-hand knowledge who fear someone with SUD or AUD may hurt either themselves or others.24
The Marchman Act also clarifies parental rights for admitting youth into Florida rehab centers involuntarily. This is an important distinction, as the recent studies indicate adolescents with several symptoms of SUD will not simply transition out of this disorder as they enter adulthood.25
Choosing the Best Florida Alcohol or Drug Rehab Center
The process of choosing the best alcohol or drug rehab in Florida can be daunting. Just as you take care when selecting a doctor or medical practice that is right for you, you should consider all facets of a rehab facility. These considerations include:
Treatment philosophy: In addition to the types of therapy offered, look into your chosen program's mission statement, schedule, and values to make sure it's a good fit.
Treatment setting: Look into the setting of the facility and determine where you'd like to seek treatment.
Inpatient or outpatient: Determine whether full-time inpatient treatment or outpatient would best fit your needs and schedule.
Demographic-specific treatment: Some Houston addiction treatment programs specialize in treating specific demographics, such as military personnel, teens, women, men, the elderly, the LGBTQ+ community, and more.
Cost: Find out whether insurance will pay for treatment and what your out-of-pocket costs will be and budget accordingly.
Insurance: If you have private health insurance, make sure you choose a rehab center that is in-network with your insurance provider and plan.
Features and amenities: If you have specific lifestyle requirements, such as outdoor recreation or upscale dining, make sure your program has the amenities you're looking for.
Visitor policy: Make sure to read the visitor policy, as some places are more strict than others in regards to when and how often residents can have company.
Peer support: Determine the type of support groups and meetings offered in your chosen program to make sure you would like participating. An onsite visit before admission is beneficial, but it may not always be feasible, particularly when treatment is urgent. A review of the drug or alcohol rehab services online can provide general information about costs and possible treatment options.
Ultimately, knowing what to expect and understanding the services, fees, and restrictions for voluntary check-in and check-out before your arrival in alcohol or drug rehab in Florida will save both time and frustration. Call us at 800-926-9037 (
Who Answers?) today to speak with a support specialist about your options.
Resources