Drug and Alcohol Statistics in Florida
Statistics related to Florida drug and alcohol rehab admissions include:3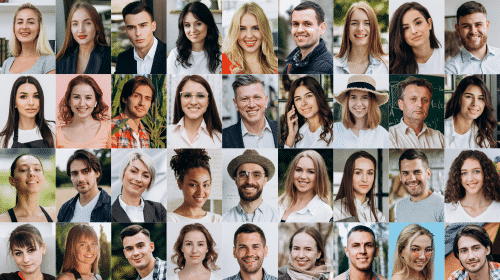 Largest Demographic
White (non-Hispanic) admissions made up the largest demographic at 68%.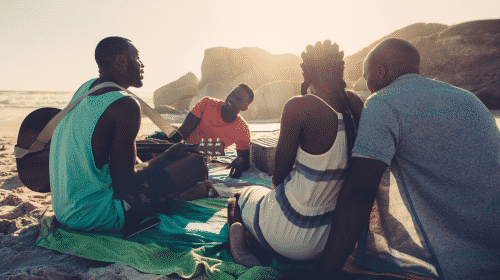 Demographic Statistics
Black or African American admissions were the next highest demographic at 22%.
Youth Admissions
Approximately 23% of admissions were youths between the ages of 12 and 19.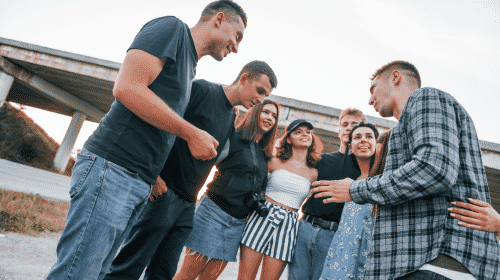 Admissions by Gender
Male admissions exceeded female admissions by more than 20%.
Expert Insights

Good news: Florida's innovative Coordinated Opioid Recovery (CORE) program is expanding, adding five new counties to its network. CORE is designed to help addicted individuals achieve not just abstinence, but stabilization in all areas of their lives. It addresses mental health, physical health, and social and economic needs such as housing and career training, in addition to substance use. I hope this holistic, whole-life approach continues to expand in Florida and catches on elsewhere. Addressing the reasons why people turn to substances to cope with life problems should result in more substantial and sustainable healing.

~ Rita Milios
Treatment Options for Rehabs in Florida
Rehab centers in Florida usually offer inpatient and outpatient care. Inpatient treatment means those admitted will live onsite for the duration of their stay in 24/7 strictly scheduled facilities. Several facilities in Florida offer oceanfront, lakefront or private residence options. However, these options might come at an additional cost, so people considering these facilities should inquire about the costs in advance and see what is covered under insurance.
Aftercare treatment is another option for drug and alcohol rehab in Florida. Such services may include follow-up therapy sessions or additional appointments with providers. The cost for aftercare treatment services should be factored into the discussion of individual treatment plans.
Treating Alcohol Use Disorder
Of the 2019 admissions to drug and alcohol rehab in Florida, 24% were primarily for the treatment of alcohol use disorder. AUD includes binge drinking and heavy drinking, both considered forms of excessive drinking.4
Binge drinking is defined as four or more drinks for females and five or more for males on one occasion during thirty days. Females who consume eight or more alcoholic beverages in a week and males who consume fifteen or more in that same timeframe are classified as heavy drinkers. In 2020, 15.5% of Floridians reported a tendency for excessive drinking.5 This is about 2% lower than the average reporting across the United States.
Although the rate of excessive drinking in Florida shows an overall decline since 2011, the number is still notable given the variety of health issues and complications associated with habitual or excessive alcohol use. Some of those health issues include heart disease, cancer, problems with memory and learning, and liver disease.6
Prolonged or sustained alcohol use can cause many changes in a person's behavior and health, including:7
Impaired coordination
Mood or behavior changes
Difficulty concentrating or thinking clearly
Heart problems, including an irregular heartbeat or high blood pressure
Increased cancer risk
Liver problems, including inflammation and cirrhosis
A weakened immune system
Treating Substance Use Disorders
Florida's proximity to waterways and international ports makes it especially susceptible to illicit drug activity. The prevalence of drug use in Florida is high, with data revealing an 11% increase in drug-related deaths between 2018 and 2019.5
Regardless, the most commonly sought treatment for substance use disorder in Florida is still alcohol use disorder. Marijuana misuse was the next highest reason for treatment admission, followed closely by heroin and other opiate abuse.3
Levels of Substance Abuse Care
Different levels of addiction care are available for different needs. Some Florida residents start at detox and work through the entire continuum of care, while others need only the least intensive options.
Detox
Performed under medical supervision, detox is the process of comfortably and safely removing substances from your system. Once detox is complete, you can transition to addiction treatment services.
Inpatient Drug and Alcohol Rehab
Inpatient treatment, also called residential rehab, provides 24/7 care while you live at a rehab facility. Typical treatment services include individual and group therapy, medication, and nutritional counseling.
Partial hospitalization programs (PHPs)
PHPs offer many of the same treatment services as inpatient care, but you return home during non-treatment times. This type of treatment often serves as a bridge between inpatient and outpatient care.
Intensive Outpatient Programs (IOPs)
IOPs are a step down from PHPs. With this type of program, you attend counseling several days each week while spending the rest of your time at home, at work, or fulfilling other obligations.
Standard Outpatient
Standard outpatient care is the least intensive option. It involves a couple of hours of treatment each week. It is appropriate for Florida residents who are highly motivated and have a strong support system.
Aftercare
Aftercare, or relapse prevention, starts after a rehab program is complete. It provides ongoing support such as sober living homes and 12-step support groups.
The Cost of Addiction Treatment in Florida
The costs of drug and alcohol rehab in Florida vary widely and depend on several factors, including:
Treatment setting (inpatient or outpatient)
Features and amenities (luxury or standard rehab facility)
Duration of program (30, 60, or 90 days)
Choosing a rehab facility in-network with health insurance provider
Location (city vs. suburb)
Specialized Treatment and Therapy at Florida Rehabs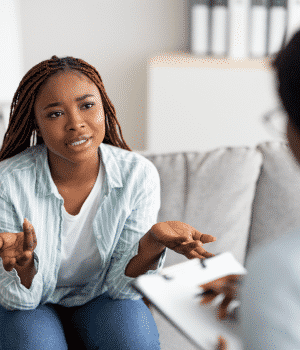 Every drug and alcohol rehab center is different, which means you'll find different types of services and therapies offered with each one. When it comes to addiction, there isn't a single universal treatment protocol that fits everyone's needs. That's why it's important to do your research and choose a program that offers the services most helpful to your situation.10
Dual Diagnosis
Dual diagnosis (also known as co-occurring disorder) is the condition of having a mental or behavioral disorder, such as anxiety or depression, along with a substance use disorder. Only certified rehabs can offer dual diagnosis treatment. As you research treatment options, you'll need to verify that dual diagnosis is an available level of care.
Therapy Options
Therapy options range from cognitive behavioral therapy to individual and family therapy. Cognitive behavioral therapy focuses on identifying problematic behaviors and helping you develop coping strategies to further enhance the capacity for self-control.11 Family therapy incorporates familial and other intimate relationships into the treatment process, recognizing the importance of these roles in sustained recovery.12, 13
Another form of therapy incorporated into drug rehab or alcohol rehab is group therapy. Individuals meet as a group with a counselor who oversees the session, helping to reduce isolation and depression, problems that often accompany substance or alcohol use disorders.14
Virtual or Telehealth Treatment Alternatives
Instead of visiting in person, the virtual alternative approach allows patients to schedule an appointment and meet with their treatment provider(s) via phone calls or video conferencing.21 The U.S. Department of Health and Human Services considers telehealth a viable option for prescreening patients for SUD and providing the appropriate interventions or referrals.22 If seeking rehab for alcohol or substance use disorders, this approach can serve as the first step in determining the best way to address your needs.
Medication-Assisted Treatment for Opioid or Alcohol Addiction
Medication-assisted treatment (MAT) is the use of medication and various forms of therapy to effectively treat opioid or alcohol dependency. The National Institute on Drug Abuse, Substance Abuse and Mental Health Services Administration, National Institute on Alcohol Abuse and Alcoholism, Centers for Disease Control and Prevention, and other agencies emphasize MAT is the standard of care.26
There are several FDA-approved medications for use as part of a detox or addiction treatment program. Rehabs in Florida can provide MAT to help stabilize a person experiencing withdrawal symptoms and cravings. With those symptoms are under control, it's easier to focus on therapeutic facets of treatment.
Currently, three drugs are approved by the FDA for the treatment of opioid addiction, and three are approved for alcohol addiction. Some of those medications include:7,19,20
Acamprosate: This medication reduces cravings for alcohol and post-acute (long-term) withdrawal symptoms such as anxiety and insomnia.

Disulfiram (Antabuse): Drinking alcohol while taking this medication causes unwanted symptoms that mimic a severe hangover. This helps reduce the craving to drink.

Naltrexone (Revia/Vivitrol): Used to treat both alcohol and opioid addiction, this opioid agonist binds to receptors in the brain and blocks the euphoric effects of alcohol and opiates.

Methadone: As a long-acting, full opioid agonist, this medication reduces opioid cravings and withdrawal while blunting or blocking the effects of opioids. Taken daily, it is available in liquid, powder, and wafer forms.
Buprenorphine (Buprenex/Butrans): A partial opioid agonist, this medication is used to treat opioid addiction. It reduces cravings and withdrawal symptoms without producing the same euphoric high associated with full opioid agonists like heroin or methadone.
Buprenorphine/Naloxone (Suboxone, Zubsolv): This medication is used for induction and maintenance treatment of opioid dependence or addiction. Buprenorphine reduces withdrawal symptoms and cravings, while naloxone deters misuse and can reverse opioid overdose.
Mental Health Medications: If you have a dual diagnosis, meaning you are diagnosed with substance use disorder and a co-occurring mental or behavioral condition, medications such as antidepressants, anti-anxiety medications, and mood stabilizers may be prescribed.
Alcohol and Drug Laws in Florida
Florida policy makers have enacted the following laws related to substance misuse and overdoses:1,2,3,4
Florida's Marchman Act: In 1993, the Marchman Act (Florida's Substance Abuse Impairment Act) combined legislation, service provider licensure, and client rights regarding substance use disorders and alcohol use disorders into a single piece of legislation. The act:
Ensures persons with SUD or AUD maintain their dignity and confidentiality when seeking treatment.
Establishes protocols for inpatient and outpatient therapies, including detox.
Details methods for Florida residents to be admitted involuntarily to rehab, including through drug courts.
Clarifies parental rights for admitting youth into Florida rehabs.
Juvenile Possession Laws: Florida laws distinguish types and amounts of drugs to deem possession of each substance as a simple misdemeanor or felony/intent to sell.
Cocaine: Possession of any amount is a third-degree felony. Possession of 28 grams or more is a first-degree felony.
Prescription drugs: Possession without a valid prescription is a third-degree felony, punishable by up to 5 years in prison and a fine of up to $5,000.
Heroin: Possession of less than 10 grams is a third-degree felony, punishable by up to 5 years in prison, a $5,000 fine, driver's license suspension, and a permanent criminal record. Possession of more than 10 grams can result in up to 30 years in prison, a $10,000 fine, and revocation of driver's license for 2 years.
MDMA/Ecstasy: Possession of less than 10 grams is a third-degree felony, punishable by up to 5 years in prison and a $5,000 fine. Possession of 10 grams or more is considered trafficking, which carries a mandatory minimum prison term of 3 years, and a max of 30.
Meth: Possession of less than 14 grams is a third-degree felony. Possession of more than 14 grams is considered trafficking and has a minimum mandatory prison sentence.
Florida Good Samaritan Law: This law protects Florida residents who seek or receive emergency medical assistance during a suspected overdose. It is meant to save lives by removing fear of arrest or prosecution for:
Possession or use of a controlled substance
Possession or use of drug paraphernalia
Providing alcohol to minors
DUI Law: Florida law prohibits driving under the influence of alcoholic beverages, controlled substances, or chemical substances, which is indicated by a BAC of .08 or above. Penalties for a first DUI offense include a fine of between $500 and $1,000 and, if BAC is .15 or higher or there was a minor in the vehicle, a fine of between $1,000 and $2,000.
HB 807 (Sober Living Laws): Sober living laws like Florida's HB 807 root out corruption by imposing criminal penalties on sober home operators who fraudulently market an unlicensed facility or run a sober home without a license. The bill also requires stringent background checks and imposes heightened penalties for violations of existing state guidelines.
SB 8-A: In November 2016, the state Senate passed Florida Amendment 2, allowing use of marijuana to qualified patients. As a result, marijuana became accessible with a doctor's prescription when dispensed from a medical marijuana treatment center. Doctors are required to undergo special training before they can prescribe medical marijuana.
How to Choose the Right Florida Rehab Center
Choosing the right alcohol or drug rehab in Florida can feel like a daunting process, but the time and research you invest are absolutely worth it. After all, once the pieces of the treatment puzzle are in place, your payoff could be a lifetime of lasting recovery.
Most people are very careful when selecting the right doctor or medical practice for their unique needs. It's a good idea to put in the same kind of time and effort when selecting an addiction treatment center.
Keep the Following Considerations in Mind When Choosing a Drug Rehab in Florida:

Treatment philosophy: In addition to the types of therapy offered, look into your chosen program's mission statement, schedule, and values to make sure it's a good fit.
Facility location: Look into the setting of the facility and determine where you'd like to seek treatment.
Inpatient or outpatient: Determine whether full-time inpatient treatment or outpatient would best fit your needs and schedule.
Demographic-specific treatment: Some rehabs in Florida specialize in treating specific demographics, such as military personnel, teens, women, men, the elderly, the LGBTQ+ community, and more.
Cost: Find out whether insurance will pay for treatment and what your out-of-pocket costs will be and budget accordingly.
Insurance: Since a support system is vital to your recovery, make sure to read the rehab's visitor policy. Some places are very strict when it comes to scheduling and how often residents can have company.
Visitor policies: If you have specific lifestyle requirements, such as outdoor recreation or upscale dining, make sure your program has the amenities you're looking for.
Peer support: Determine the type of support groups and meetings offered in your chosen program to make sure you would like participating. An onsite visit before admission is beneficial, but it may not always be feasible, particularly when treatment is urgent. A review of the drug or alcohol rehab services online can provide general information about costs and possible treatment options.
Accreditation: Accredited rehab centers are held to higher standards of care than the average state licensing requirements. In return, programs with accreditation treat their clients using evidence-based addiction treatment practices.
Resources