Expert Insights

Like the rest of the country, Rhode Island has seen record numbers of opioid-related overdose deaths in the last few years. In fact, more people in Rhode Island died of accidental overdose in 2021 than any other year on record. And 75% of those deaths involved fentanyl. So the state came up with a novel idea in a desperate attempt to turn the tide: take $2 million of the settlement money they received in a lawsuit against opioid pharmaceutical companies and use it to open a supervised consumption site. While there is debatable data to indicate success with supervised consumption sites that have opened in countries like Canada and Australia, the United States has yet to get fully onboard with the idea. It seems antithetical to many people that "legalizing" the public use of drugs could save lives. And at this point, we don't yet have definitive answers for how helpful (or harmful) supervised drug use centers can be. The Providence City Council must first approve the site's location before the state can work towards licensure.

~ Rita Milios
Top 4 Drug Rehabs in Rhode Island
Below are the top four addiction treatment centers in Rhode Island based on the following criteria:
Offering evidence-based treatment
Accreditation
Certifications
Client testimonials / reviews
AdCare Rhode Island – North Kingstown
AdCare Rhode Island is a state-of-the-art, 59-bed alcohol and drug addiction treatment center located on 30 acres of New England woodland in North Kingstown, RI. They provide a full continuum of care for adult individuals struggling with addiction and mental health disorders, from medical detox through aftercare.

AdCare Rhode Island specializes in:

Medical Detox Treatment
Inpatient Rehab
Outpatient Rehab
Veterans Programs
Intervention Services
Telehealth Treatment
First Responders Program
LGBTQ+ Support
Chronic Mental Illness Treatment
Acupuncture
Meditation

Treatment programs are supported by:

Location and contact information:
1950 Tower Hill Road
North Kingstown, RI 02852
(401) 294-6160
Butler Hospital – Providence
The Butler Hospital is located in Providence, Rhode Island, and they currently offer seven individualized inpatient and outpatient treatment options. As a non-profit treatment center, most forms of insurance are accepted, along with self-pay options. Butler Hospital provides detox programs, outpatient treatment, partial hospitalization programs, and inpatient care.

The Butler Hospital specializes in:

Detox Treatment
Intensive Outpatient Program (IOP)
Transitional Outpatient Program
Partial Hospital Program (PHP)
Aftercare Support
Dual Diagnosis
HealthPath Program
Recovery Stabilization Program

Treatment programs are supported by:

American Hospital Association
The Substance Use & Mental Health Leadership Board of RI
Harbor Performance Initiative
Hospital Association of Rhode Island
Ivy League Network of Hospital Systems

Location and contact information:
345 Blackstone Boulevard
Providence, RI 02906
(401) 455-6200
Recovery Connection – Providence
Recovery Connection, which is located in Providence, Rhode Island, is a comprehensive Medication-Assisted Treatment (MAT) outpatient clinic. They combine the use of medications with counseling and other forms of therapy in order to treat opioid and/or alcohol addiction.

Recovery Connection specializes in:

Detox Treatment
Medication-Assisted Treatment (MAT)
Outpatient Treatment
Counseling Services

Location and contact information:
381 Wickenden St
Providence, RI 02903
(401) 433-7550
Phoenix House Men's Program – Exeter
Phoenix House Residential Program for Men, located in rural southern Rhode Island, provides treatment exclusively for men with alcohol and/or drug addiction. Residential programs include counseling, life-skills training, relapse prevention, and regular participation in self-help groups like AA and NA.

Phoenix House – Exeter Men's Program specializes in:

Detox Treatment
Inpatient Rehab
Outpatient Rehab
Aftercare Support
Dual Diagnosis
Transitional Support Services
Men-Only Treatment Programs

Treatment programs are supported by:

The Joint Commission
CARF

Location and contact information:
251 Main Street
Exeter, RI 02822
(888) 671-9392
Does Rhode Island Have a Drug and Alcohol Problem?
Much like the rest of the country, residents of Rhode Island struggle with alcohol and drug abuse. Here are some Rhode Island stats:1,2,3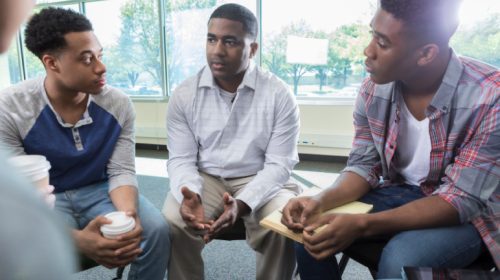 In 2020, 145,000 residents received substance use disorder treatment in the previous 12 months.
The majority of those who were treated entered a Rhode Island alcohol rehab.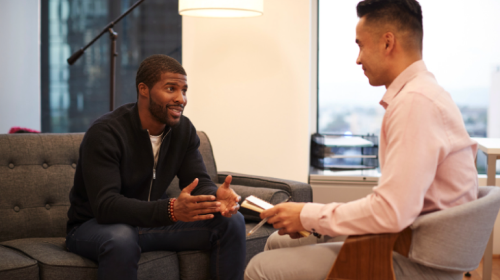 71,000 Rhode Island residents sought treatment for illicit drug use.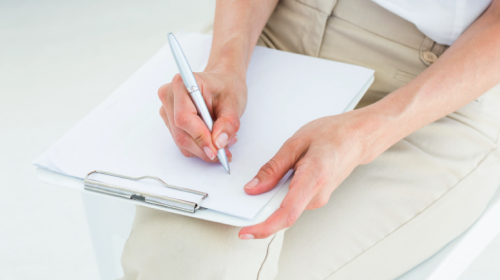 6,000 people entered treatment for an addiction to prescription painkillers
How Much Does Addiction Treatment Cost in Rhode Island?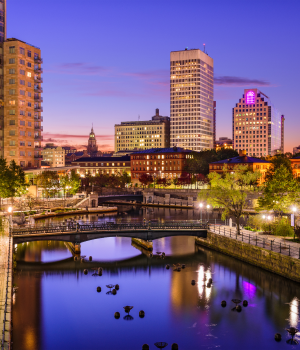 Since there is no one-size-fits-all rehab program, the cost of a drug or alcohol rehab in Rhode Island also varies based on the program you choose. Inpatient is typically more expensive than outpatient treatment, and the longer the program, the more it will cost.
Amenities and location also play a factor. For example, a rehab that feels more like a spa will cost more than a standard facility, and a beachfront location may also add to the overall price.
While private insurance can help keep costs down, you will want to find a rehab that accepts your insurance provider and is considered in-network to avoid paying additional out-of-pocket costs. You can check your coverage by calling the number on the back of your insurance card.
You can also explore whether the rehab you're interested in offers a rehab scholarship or a sliding scale payment option based on your income. Some private insurance plans will cover the cost of some types of addiction treatment. If you qualify, Medicaid and Medicare are also two federal government insurance programs that cover the cost of rehab.
How Do You Choose a Drug Rehab in Rhode Island?
A lot of factors can go into choosing a Rhode Island drug rehab. Here are just a few things you should consider when looking at your options.
Program Cost
For many people, cost plays the biggest factor in their decision. You'll want to see what types of payments are accepted and whether the facility accepts your insurance provider if you are going that route. Choosing a facility that offers several flexible payment options can make paying for rehab easier.
Treatment Philosophy
Perhaps you would prefer a facility with a specific treatment philosophy. Rehabs can take a more holistic approach that works to treat the mind, body, and spirit concurrently. There are also faith-based programs available that focus on the connection between spirituality and recovery. You might decide a rehab targeted to a specific population would be beneficial. Several drug and alcohol rehabs in Rhode Island are gender specific, along with rehabs that offer specialized treatment options for veterans or the LGBTQ+ population.
Treatment Setting and Location
A rehab's setting or location can be an important factor. Rhode Island is known for its miles of ocean coastline. If a view of the water is important, look for a facility close to the ocean. Maybe it will benefit your recovery to be closer to family and friends. Be sure to factor in location when evaluating potential facilities.
Amenities
Some rehabs are straightforward, while others can offer a long list of amenities. Once again, think about what will make your recovery successful. Do you find swimming relaxing? Rehab with a pool may be a good option. Do you use exercise to clear your head? A rehab that offers outdoor activities and dedicated exercise time could help make your rehab experience more enjoyable. If you prefer some solitude and quiet time, look for a facility that offers private rooms.
How to Choose Levels of Care for Addiction Treatment
Multiple levels of care are available to treat various needs related to substance abuse.
Alcohol and Drug Detoxification
Often the first step of recovery services, detox is the process of safely and comfortably removing drugs or alcohol from your system. This process is performed under medical supervision in a hospital, residential, or outpatient setting.
Inpatient Care
During residential or inpatient treatment, you live at a rehab facility and receive 24/7 supervised care. Treatment methods usually include individual and group therapy, medication, and other holistic therapy.
Partial Hospitalization Programs (PHPs)
Rhode Island residents who participate in a PHP live at home while attending treatment at a hospital. Treatment methods are similar to inpatient care, but you can return home during non-treatment hours.
Intensive Outpatient Programs (IOPs)
IOPs allow you to attend a few hours of counseling over several days each week. You spend the rest of your time at home, at work, or fulfilling other obligations.
Standard Outpatient
Standard outpatient care involves one to two hours of treatment per week. Because this option has the least oversight and supervision, it is appropriate for highly motivated people with a strong support system.
Relapse Prevention
Relapse prevention, or aftercare, starts when you complete an inpatient or outpatient rehab program. It involves ongoing support and encouragement through 12-step groups, non-12-step groups, ongoing therapy, sober living homes, and more.
What is a Typical Day Like at a Rhode Island Rehab?
An inpatient drug or alcohol rehab in Rhode Island will be highly structured. This allows you to know exactly what to expect each day so your focus can be on your recovery. While formats will vary from program to program, a general schedule is highlighted below.

Morning
Most inpatient rehabs will have you wake up at a certain time each day. A staff member will often come around to make sure everyone is awake and to hand out any needed medications. Residents will sometimes have assigned chores that need to be completed.

After breakfast, you will attend morning sessions with a therapist or counselor. These are often in a small group format where everyone can check in with each other.
Afternoon
After lunch, there are more individual and group sessions that can be more intense than what was held during the morning. Various therapy techniques such as cognitive behavioral therapy are often used to help address negative thought patterns. An individual therapy session can often be followed by some quiet, introspective time.

Specialized and alternative therapy sessions, skills training, relapse prevention, and educational programs are often hosted during the afternoons as well. There may also be structured exercise and other fitness opportunities.
Evening
Dinner is often served at the same time each night. Afterward, there can be another short group session to discuss the day. Support group meetings are also typically held at night. There can also be structured visiting time in the evening with family members. Sleep is an important part of the recovery process and lights-out times are often strictly adhered to while in rehab.
How Long Does Rehab Last?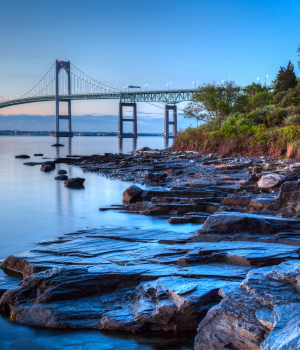 The length of time you'll spend in a Rhode Island drug or alcohol rehab can vary and is based on your individual needs. An inpatient residential program typically lasts between 30 and 90 days, though there are longer programs available for those that need it.
Longer treatment programs allow patients more time to get used to the rehab process, live in a supportive, medically supervised environment, and fully understand their addiction and triggers. Research has shown this often leads to better long-term treatment outcomes.5
Outpatient programs can last from a few months to up to a year or more. Depending on the intensity of your program, you can be required to spend 6 to 20 or more hours of your time a week in treatment. Outpatient programs last longer than inpatient programs because you have the flexibility to live at home while undergoing addiction treatment.
Partial hospitalization programs are the most intensive form of outpatient treatment and require the greatest time commitment of around 20 hours a week. The next step down is an intensive outpatient program, which can include 9 or more hours a week in treatment. A standard outpatient program has the lowest time commitment per week.
What Happens After Rehab?
The recovery journey doesn't end once rehab is completed. Aftercare is just as important as the rehab process to maintaining sobriety. A Rhode Island drug rehab or alcohol rehab will often help you create an aftercare program that will provide the support needed to prevent a relapse.
Here is a breakdown of a few of the services that are available once you complete rehab.

Sober Living Homes or Transitional Housing
Sometimes, someone who has completed inpatient rehab is not ready to live on their own. Sober living homes or transitional housing provides that bridge between inpatient rehab and independent living. While these facilities do not have the same level of structure as an inpatient facility, they do provide a safe and sober living environment that encourages residents to develop and practice healthy coping skills so they can successfully return to independent living.
Support Groups
Support groups are a common aftercare option for people who have completed drug rehab or alcohol rehab in Rhode Island. Two of the most well-known are Alcoholics Anonymous (AA) and Narcotics Anonymous (NA). AA and NA offer meetings in most towns and cities. A support group allows people who are in recovery to talk about their struggles and successes in an encouraging and motivating environment.
One other option growing in popularity is SMART Recovery. SMART stands for Self-Management and Recovery Training and takes a slightly different approach than AA and NA. Participants are asked to design and implement their own recovery plan.
Ongoing Therapy
Ongoing therapy can be critical following rehab, particularly for people who have been diagnosed with a co-occurring mental health disorder. This can include individual or group therapy. A therapist can help you work through any issues you're experiencing post-rehab and can be a valuable resource if other services are needed.
Rhode Island Alcohol and Drug Laws
Rhode Island lawmakers and public health agencies have established the following policies related to substance use:1,2,3,4
Good Samaritan Overdose Prevention Act: This law provides some immunity against arrest for Rhode Island residents who call for help when someone is experiencing an overdose. The act protects the person who is experiencing the overdose, anyone who calls for help, and anyone who administers naloxone to someone they believe is experiencing a drug overdose.
Naloxone Access: Rhode Island law stipulates that any of its residents can get naloxone at a local pharmacy without a prescription. Rhode Island residents can also request to have naloxone delivered to their home at no cost.
Adult Drug Court: This system is designed to help Rhode Island residents who are in the criminal justice system get treatment for substance use disorder. Participants can enter the program with any felony that isn't a violent crime and where addiction was a determining factor. If accepted into the program, participants must meet all requirements of treatment, and, after 12 months, they can have their charges dismissed.
Rhode Island Department of Corrections Medication-Assisted Treatment Program: Rhode Island offers enhanced treatment for opioid use disorder to its entire prison population. Detox and medication-assisted treatment are provided. Inmates who are released can continue MAT and receive referrals for ongoing recovery services.