Alcohol and Drug Stats in Murrieta, California
Substance abuse data collected by the CDC, Riverside County, and Riverside University Health System highlights the following overdose and substance use statistics:4,5,6
Roughly 2,500 Riverside County residents are hospitalized for alcohol and/or drug abuse each year. Of those, 83% of patients are white, 23% are Latino, and 4% are Black.
Roughly 50% of the county's overdose deaths in 2021 were related to opioids. In Murrieta, fentanyl, methamphetamine, and benzodiazepines were involved in most overdoses.
Financing Alcohol and Drug Rehab in Murrieta, California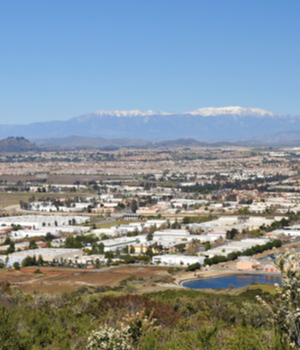 Treatment costs at Murrieta drug rehabs can vary based on several factors, including the type of treatment you need, the length of your rehab program, and others. Fortunately, you have several ways to pay, including self-pay, financing, scholarships, and health insurance. You may even qualify for discounted or free treatment based on your financial situation.
Free Rehab Options
You may be able to access a reduced-cost or even free treatment program at one of the following types of Murrieta drug rehabs:
Sliding scale treatment facilities: These treatment centers use a variable fee scale that adjusts each patient's treatment costs depending on their income. The lower a person's income, the more of a discount they receive on treatment and therapy services.
State-funded drug rehab centers: These facilities get funding from the government to provide low-cost and free addiction treatment programs that people can qualify for based on financial need.
Methadone clinics: Many of these opioid treatment clinics get funding from public sources to provide discounted or free medication-assisted treatment (MAT) for persons with limited financial means.
Non-profit treatment centers: Because these facilities receive funding from public sources, they often provide treatment for people who cannot afford to pay for their care.
If you'd like to find out whether you or someone you love is eligible for free drug or alcohol rehab in Murrieta, consider reaching out to one of these local treatment centers:7
MFI Recovery Center in Murrieta
Riverside University Health System (there's an adult treatment program four miles away in Temecula, and one roughly nine miles away in Lake Elsinore)
Mental Health Systems Teen Recovery Center (roughly 14 miles away in Fallbrook)
Valley Wide Counseling (roughly 20 miles away in Hemet)
Paying for Treatment With Private Insurance
Several Murrieta alcohol rehabs and drug rehabs accept private insurance from providers such as Aetna, Anthem Blue Cross, Beacon Health, Kaiser, and Magellan. If you have an employer group plan or purchased a plan on your own, it may partially or fully cover your treatment costs.
However, the amount your insurance will pay depends on its coverage limits, covered services, and other plan stipulations. If your plan has a network (most do), you must choose a treatment center within that network to get coverage for your care.
If you're unfamiliar with your insurance benefits and any out-of-pocket costs you may be responsible for, call the number on the back of your insurance card. Your representative can break down the details of your plan and give you a list of Murrieta drug rehabs that take your insurance.
Paying for Rehab With Medicaid or Medicare
Both California Medicaid (Medi-Cal) and Medicare cover "medically necessary" outpatient and inpatient addiction treatment services. Medi-Cal provides low-cost and even free health insurance for millions of low-income Californians and usually covers:8
Screenings and assessments
Detox programs
Inpatient treatment
Short-term and long-term outpatient programs (PHP, IOP, and standard)
Medication-assisted treatment (MAT) programs
Case management services
Aftercare support
Medicare provides coverage for individuals aged 65 and older, as well as some younger people with chronic disabilities. Generally, Medicare covers the following substance abuse treatment services:9
Inpatient treatment
Outpatient rehab programs
Medication-assisted treatment
Individual and group counseling
Pre-treatment screenings and assessments
If you have either of these insurance plans, you can choose from 10 treatment centers that take Medi-Cal and nine that accept Medicare within 25 miles of Murrieta.7 To find these facility locations, you can search online for a local rehab near you. Once you have a list of treatment centers in your area, call each one to ask if they take your insurance.
Traveling to Murrieta, California: Transportation, Accommodations, and Attractions
If you're planning to travel to Murrieta for treatment or want to visit a loved one in rehab, here's what you should know about the area:10
Airports: If you want to fly to Murrieta, the closest major airport is McClellan-Palomar Airport in Carlsbad, roughly 45 miles away. Palm Springs International is about 68 miles northeast of the city and offers a wider selection of flights.
Hotels: Within Murrieta, you'll find a handful of 2- and 3-star hotels. If you're looking for more upscale accommodations, you can find a few 4-star hotels in nearby Temecula.
Driveability: If you want to drive to Murrieta, you can get there via Interstate 15, which passes directly through the city. Murrieta is also well connected to the nearby Los Angeles and San Diego areas by several major roadways, including Interstate 5.
Getting Around: You'll need a vehicle to get around most parts of Murrieta, as the city isn't a highly walkable place. If you need public transportation, you can choose from one of Riverside Transit Agency's three bus routes that service Murrieta and the surrounding areas.
Attractions: Check out the Murrieta Historical Society or the Murrieta Museum if you'd like to learn about the city's rich history. Or, visit the Murrieta Veterans Memorial, which pays tribute to WWII and Korean War veterans. Other popular attractions include Santa Rosa Plateau Ecological Reserve, Townsquare Park, Tenaja Falls, and the city's whopping 52 public parks.
If you'd like assistance finding a drug or alcohol rehab in Murrieta that suits your needs and budget, we're available 24/7 to help. Call us at 800-681-1058 (
Who Answers?) to speak with a treatment support specialist who can help you explore your local addiction treatment options.