Expert Insights

There are 380 Ohio residents in need of treatment for every one provider, according to the Ohio Council of Behavioral Health. Obviously, this doesn't meet current needs, and it definitely won't meet future needs. The state must beef up its behavioral health workforce. But there are so many barriers, this is nearly impossible. The first is excessive educational requirements. I have a bachelor's degree in social work, but I need a master's to be licensed in Ohio. This limits the earning potential for behavioral health professionals. Ohio needs to update policies to establish better career pathways and competitive compensation to draw workers to this field.

~ Kerry Nenn
Top Drug Rehabs in Ohio
Every alcohol and drug rehab in Ohio offers its own set of unique amenities, programs, and therapies. Evidence-based treatment is available at multiple inpatient centers in Ohio. These facilities often provide a range of therapies, faith-based treatments, and outpatient options for recovery.
Below are the top addiction treatment centers in Ohio based on the following criteria:
Offering evidence-based treatment
Accreditation
Certifications
Client testimonials reviews
Best Outpatient Rehab: BrightView – Akron
BrightView is a comprehensive addiction treatment center located in Akron, Ohio. Their outpatient services include medication-assisted treatment, individual counseling, group therapy, social service support, and help with co-occurring disorders.

Treatment programs include:

Medication Assisted Treatment
Outpatient
Case Management
Social Support

Treatment programs are supported by:

Joint Commission accreditation
LegitScript Certified

Location and contact information:
999 North Main Street
Akron, OH 44310
(833) 510-4357
Best in Southern Ohio: Talbert House – Cincinnati
Talbert House is an organization based in Cincinnati, Ohio that serves the complex needs of clients, their families, and the community by offering high-quality care to those struggling with addiction and a wide array of mental, emotional, and socioeconomic barriers. Their services focus on prevention, assessment, addiction treatment and reintegration.

Treatment programs include:

Addiction Treatment
Court Corrections
Community Housing
Mental Health

Treatment programs are supported by:

American Correctional Association
Clinical Laboratory Improvement Amendments
Commission on Accreditation of Rehabilitation Facilities
Federal Bureau of Prisons
Ohio Department of Job and Family Services
Ohio Department of Mental Health and Addiction Services
Ohio Department of Rehabilitation and Correction
Ohio Recovery Housing

Location and contact information:
2600 Victory Parkway
Cincinnati, OH 45206
(513) 751-7747
Best Medical Detox: Stella Maris – Cleveland
Founded in 1948, Stella Maris is a stand-alone detox center in the Greater Cleveland area. Their facility allows patients to move through the entire continuum of care, from medical detox to aftercare and supportive housing. They also offer several other services, including family therapy and an LGBTQ+ friendly track.

Treatment programs include:

Withdrawal management (detoxification)
Medication-assisted treatment
Inpatient residential
Partial hospitalization (PHP)
Intensive outpatient (IOP)
Recovery management
Supportive housing
Case management
Family therapy
LGBTQ+ track

Treatment programs are supported by:

Joint Commission accreditation

Location and contact information:
1320 Washington Ave
Cleveland, OH 44113
(216) 781-0550
Best Medicaid Rehab: Praxis Landmark Recovery – Euclid
Praxis Treatment Center, located in Euclid, Ohio, a suburb of Cleveland, provides holistic care that focuses on the root causes of substance abuse. Daily schedules are implemented to regain a sense of routine, while a multidisciplinary clinical approach to overcoming addiction is provided.

Treatment programs include:

Addiction assessment
Medical Detox
Medication-assisted treatment
Partial hospitalization (PHP)
Inpatient rehab
Outpatient treatment
Therapy
Family counseling
Recovery support

Treatment programs are supported by:

The Joint Commission
LegitScript Certified
NAADAC Approved Treatment Provider

Location and contact information:
19350 Euclid Ave
Euclid, OH 44117
(216) 868-8360
Best in Northern Ohio: Findlay Recovery Center – Findlay
Findlay Recovery Center is drug and alcohol rehab providing highly personalized addiction treatment in the Northwest Ohio area. Offering a full continuum of substance use disorder treatment, services at Findlay Recovery Center include medically supervised detox, residential inpatient addiction treatment, comprehensive aftercare planning, and an alumni program.

Conveniently situated in Findlay within driving distance of Toledo and Columbus, the newly renovated Findlay Recovery Center offers modern amenities that include flat screen TVs in every room, an onsite salon and spa, and a game room. They also offer a simplified admissions process with same day admissions.

Findlay Recovery Center is certified by LegitScript and accredited by The Joint Commission, reflecting high quality and transparent healthcare. They are in-network with most insurers.
Does Ohio Have a Drug and Alcohol Problem?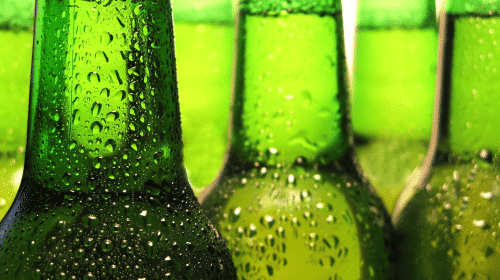 In 2020, 17.7% of adults in Ohio engaged in binge drinking or heavy drinking (national average is 17.6%).1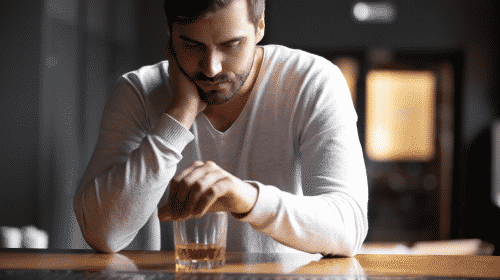 In 2017, roughly 6% of Ohio residents aged 12 and older experienced alcohol use disorder (AUD).2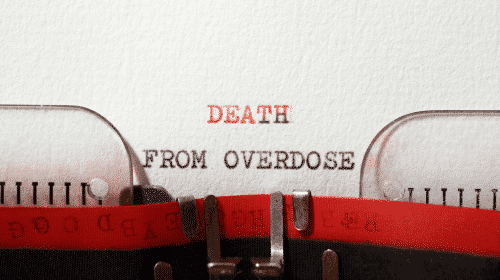 Ohio ranked the fifth-highest state for overdose deaths in 2020, at 35.9 deaths per 100,000 people.3
Fentanyl was involved in 76% of all overdose deaths in Ohio, usually in combination with other drugs.4
How Much Does Alcohol or Drug Rehab Cost in Ohio?
The cost of drug or alcohol rehab in Ohio varies widely and depends on several factors:
Inpatient vs. outpatient
Where the facility or detox center is located
Insurance plans accepted
Amenities and features (luxury vs. standard)
Length of stay
Are There Low-Cost and Free Drug Rehab Centers in Ohio?
For individuals who need financial assistance for alcohol or drug rehab in Ohio, state-funded or government-funded programs may be affordable. State-funded programs offer addiction treatment services to qualifying individuals at low costs or even free of charge.
Although state-funded facilities may not offer the same types of amenities available at private ones, that does not mean they do not provide effective care. State-funded programs often have long waiting lists, but many can work with patients to help them receive the help they need as quickly as possible. To qualify, you may need to show proof of state residence, proof of income, and personal information related to your drug or alcohol addiction.
To learn more about free drug rehabs in Ohio, view the SAMHSA directory of Single State Agencies (SSA) for Substance Abuse Services.
Does Insurance Cover Rehab Center Costs?
If you have medical insurance – whether that's private insurance through your employer, Medicare, or Medicaid – you may be able to use it to reduce the cost of care significantly. Insurance is one of the most common payment methods for addiction treatment.
Many plans pay for at least a portion of care; some cover it entirely. The amount covered will depend upon the specifics of your plan. Verify with your insurance provider before entering any program to see if the provider accepts your insurance and what it covers.
If you are not sure what questions to ask, treatment centers will often work with you to contact your insurance company and explore what is covered under your plan.
If you have insurance questions, you can also get help today at 800-405-1685 (
Who Answers?) .
How to Pay for Alcohol or Drug Rehab in Ohio
If you do not qualify for a free program or do not have medical insurance, there are other available options, such as payment plans, scholarships, and sliding-scale fees. Do not hesitate to call treatment centers and ask about payment options or financial assistance. Many facilities will work with you to help you get the help you need at an affordable cost.
Payment Plans: Addiction treatment centers may offer the ability to make monthly payments. Rather than paying a lump sum upfront, many programs let you make regular payments during or aftercare.
Scholarships: Many facilities provide scholarships to those in need of help. Some scholarships cover the entire cost, while others may cover only a portion.
Free and Sliding-Scale Options: Some programs offer sliding-scale payment options for those in need. Your treatment cost is based on your ability to pay.
Employee-Assistance Programs: Many employers provide assistance programs for employees (or their dependents) that can help pay for drug rehab in Ohio.
Understanding Levels of Care for Addiction Treatment
Most alcohol and drug rehab centers in Ohio offer various levels of care, including inpatient and outpatient treatment. Choosing an inpatient or outpatient program is a personal decision. Your best choice will depend upon your personal circumstances and needs.
Medical Detox is the process of removing all drugs and alcohol from your system. While going through withdrawal, professional detox can help manage your symptoms and keep you safe and comfortable.
Inpatient rehab is the most structured and intensive, and it usually lasts one to several months, depending on the needs of the patient. This option may be best if you have a severe addiction or have previously dropped out of outpatient care.
Partial Hospitalization Programs (PHPs) are a step down from residential care and involve a high frequency of care similar to inpatient care, but you return home during non-treatment hours.
Intensive Outpatient Programs (IOPs) are a lower level of care than PHPs. They require care for three to five days per week, which can last several hours.
Standard Outpatient
The least intensive option, standard outpatient, involves just a few hours of care per week. It may only be best for someone with a mild addiction, a strong support system, and strong motivation to quit.
Aftercare is a form of ongoing support for your sobriety and helps prevent relapse. You may continue going to therapy and/or attend support groups.
How to Find a Specialized Drug Rehab
As you research Ohio drug rehabs, you likely will notice that different centers offer different types of treatment. Most programs include standard offerings such as individual therapy and group therapy. However, many others offer additional services to meet further needs and help you build important life skills.
As you evaluate your options, consider which services are most beneficial to you and address your needs.
Holistic
Holistic rehab aims to address the needs of the whole person in all facets: emotional, physical, mental, and spiritual. Holistic programs may offer services such as yoga classes, meditation, nutritional counseling, exercise classes, or creative approaches such as art therapy.
Christian and Faith-Based
If faith or religious practice is an important part of your life, you may want to consider a program that offers faith-based treatment. These are built on the tenets of Christianity and incorporate Christian themes into their therapeutic approaches.

Luxury
Many addiction treatment centers offer high-end amenities in luxurious settings. These may feel more like a spa or resort than a rehabilitation facility. Amenities may include gourmet meals, personal trainers, massage, and acupuncture. They also offer private rooms and a reduced staff-to-patient ratio.
Executive
Executive drug rehab programs typically offer a high level of privacy, as well as flexible schedules and access to conference rooms and WiFi so patients can continue their work duties while in treatment. Patients also may be allowed to travel for work trips if necessary.
Dual-Diagnosis
Dual diagnosis refers to the treatment of two or more co-occurring disorders. It is common for people with SUDs also to experience mental health disorders such as PTSD, anxiety, depression, or eating disorders.
What Are the Most Common Types of Therapy Used in Drug Rehab?
Depending on your individual needs and the presence of any co-occurring mental health disorders, you may want to look for a program that offers different forms of treatment. The following are some therapies commonly used:
Cognitive Behavioral Therapy (CBT)
Cognitive behavioral therapy (CBT) focuses on helping patients identify their own problematic thought patterns and actions and to increase their understanding of how these behaviors impact their substance use. CBT is based on the idea that psychological problems are often rooted in cognitive distortions or faulty ways of thinking.

Dialectical Behavior Therapy (DBT)
Dialectical behavioral therapy is a form of psychotherapy intended to help people change problematic thoughts and behaviors by learning to manage and change negative emotions rather than trying to escape from them.

Motivational Enhancement Therapy (MET)
Motivational enhancement therapy (MET) is a form of therapy that helps individuals strengthen their internal motivation and create a plan for change. Individuals with SUDs are often ambivalent about changing their behaviors, even when they are aware of the damage caused by their addiction. MET has been used to improve engagement with treatment programs and reduce problematic behaviors.

Contingency Management (CM)
Contingency management uses positive reinforcement to help build positive habits. This approach uses strategic rewards or incentives to encourage behaviors such as attending treatment sessions and engaging in recovery-focused activities.

Group
Group therapy can be highly beneficial to individuals in a drug or alcohol program. Group counseling provides a safe environment in which patients can build their interpersonal communication skills and learn from others who have been in their situation.

Family
Family therapy is integral to many rehab programs. Research shows that when combined with individual counseling, family therapy can help reduce stress, improve mental health conditions, and help prevent relapse.12
Should You Travel to Ohio for Addiction Treatment?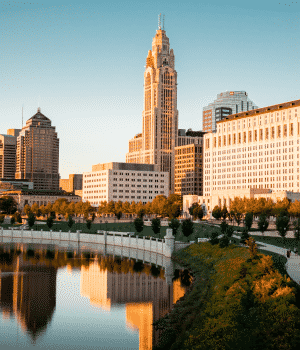 Depending on the resources available in your area, it may make sense to travel to drug rehab centers in Ohio. The state is home to many top-rated addiction treatment facilities, including some of the most aggressive opiate programs in the country.
Here are some things to keep in mind if you are considering traveling:
You prefer the climate of Ohio or need a change of scenery
You want to attend a particular facility or detox center
You have family or friends who live there and can provide support
Your insurance covers treatment in Ohio
Important Drug Laws in Ohio
Addiction Discrimination Laws: Employees are able to request time off work to attend addiction treatment, and employers are required to provide reasonable accommodation to them, as long as the employee's absence won't cause hardship for the company. 
Naloxone Access Law: Anyone can purchase naloxone at a pharmacy without a prescription.
Good Samaritan Overdose Law: Much like other states, this law provides protection from drug-related prosecution for those who call 911 when someone is overdosing. Unlike other states, the person must seek screening and referral for addiction treatment within 30 days of calling 911. They also won't get immunity if they've already sought immunity twice under this law.