Alcohol and Drug Abuse Statistics in Thousand Oaks, CA
Here are some statistics about people dealing with drug addiction and alcoholism in Ventura County, the seat of Thousand Oaks, and the state of California:1,5,6
Financing Alcohol and Drug Rehab in Thousand Oaks, California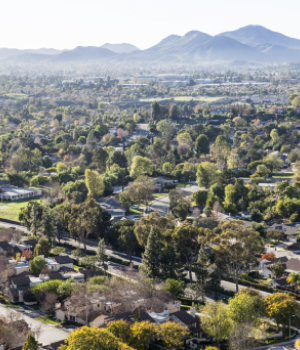 Due to the various Mental Health Parity and Substance Abuse Equity laws, both federal and through the state of California, health insurance companies must provide payment for the treatment of substance use disorder (SUD). This includes medication and medical assistance provided in certified rehab centers in Thousand Oaks, such as individual and group therapy and detox care.
Whether you have private insurance, state-funded Medi-Cal, or Medicare coverage, you have the right to addiction treatment care in a certified rehab center. There are several ways to pay for rehab in southern California. Read on for a breakdown of the different options that you could use.
Rehab Scholarships
You can also seek a rehab scholarship, which can pay for all or most of the cost of care. These funds are set aside for those with severe addictions and no other way to pay for treatment. You may be able to get a referral to a rehab scholarship through a social worker if you reach out to the Ventura County Human Services Agency.
Rehab Financing with Payment Plans
There may be other financing options, and many rehab centers don't advertise that they offer scholarships, so call the Thousand Oaks drug or alcohol rehab you're interested in and ask to find out for sure. One example of a rehab center in Thousand Oaks with financing options is the Wildwood Recovery Center, which has an intensive outpatient program (IOP) in Thousand Oaks as well as an inpatient rehab facility and offers payment options for people that aren't paying with insurance coverage.
Free or Low-Cost Rehab in Thousand Oaks
The Ventura County Behavioral Center in Thousand Oaks may be able to refer you to rehab programs in the area that have openings, as well as help you apply for Medi-Cal or Medicare. Lutheran Social Services of Southern California is in Thousand Oaks as well, and they may have referrals to low-cost rehab programs, or refer you to community-based addiction treatment services when available.
Pay for Treatment in a Certified Rehab Center with Private Insurance
Private insurance is the route many people use to pay for addiction treatment, using the coverage provided by their provider or purchased on the open healthcare insurance marketplace. Some popular health insurance companies among rehabs in California include Anthem, Beacon, and FirstHealth.
That being said, not every rehab program or health insurance coverage plan is alike. There are different rehab services offered at rehab centers throughout the city and state, each with its program schedule, fee schedule, and philosophy of care. By the same token, insurance companies contract with different providers, as well as charge differing co-payments, deductibles, and other fees. To find the best rehabs in California for you, if you have health insurance, call the phone number on the back of your insurance card. They can refer you to in-network rehab programs in Thousand Oaks and explain your financial responsibilities.
Is it Easy Travel to and Within Thousand Oaks? 
Transportation
Traveling to and from Thousand Oaks is fairly simple, with its proximity to major highways and the LAX airport just under 42 miles to the south of the city. The Burbank Airport (BUR) is even closer, at 28 miles away. Nearby highways include the 101 and the 23, which both run through the center of town.
Accommodations
If you're wondering where to stay when visiting Thousand Oaks, you could try one of the dozen or so hotels and motels in the city, or explore a little further out towards Los Angeles, where you'll find hundreds of reasonably priced accommodations. There is also a wealth of apartment complexes and single-family homes to rent or buy, as well as various affordable housing programs that might be able to help if you want to stay for long-term rehab.
Attractions
There's plenty of fun to be had around town in Thousand Oaks, no matter what your favorite activities are. For instance, there are 18 city parks to spend time outdoors, including several with playground features for families to enjoy. Some popular local attractions in the city are:

Ronald Reagan's Presidential Library
Wildwood Regional Park
Underwood Family Farms
The Gardens of the World and the Kids Adventure Garden
To get around town, you can use the Thousand Oaks Transit Service, also known as TOAKS. This service provides public transit to five different routes within Thousand Oaks, and people under 18 ride for free. The VCTC has intra-city transit routes, connecting Thousand Oaks to Ventura on Highway 101, and Simi Valley through the East County routes.
Resources