Colorado Alcohol and Drug Use Statistics
In 2021, 16% of adults in Colorado say they used drugs (excluding cannabis) for non-medical reasons.1
5% of men admitted to using drugs, while nearly 14% of women admitted to drug use.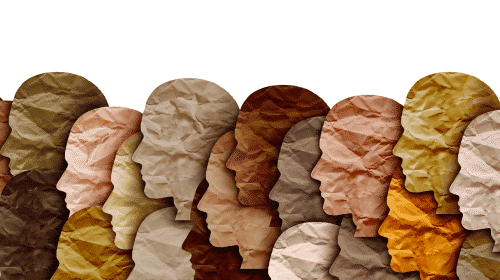 24% of black residents reported using drugs, while 16% of white and Hispanic residents admitted drug use.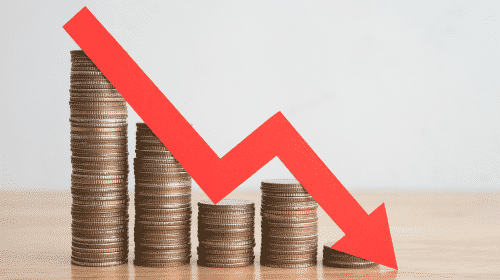 People earning less than $25,000 per year had higher rates of drug use than those with higher incomes.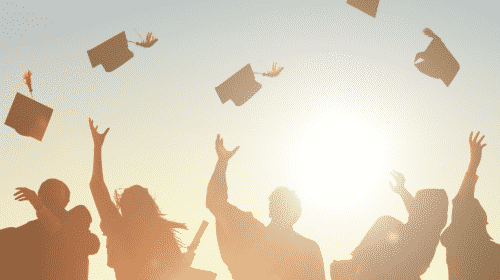 16% of high school graduates reported using drugs, compared to 19% with college education.
In 2021, about 19.7% of adults in Colorado reported excessive drinking, including past-month binge drinking or heavy drinking. That figure is above the national average of 17.6%.2
27%
Nearly 27% of adults between 18 and 44 engaged in excessive drinking.
23%
Almost 23% of men engaged in excessive drinking, compared to 16.6% of women.
22%
Multi-racial, white, and American Indian/Native Alaskan residents reported nearly equal rates of excessive drinking at around 22%.
$75,000
People making at least $75,000 per year were engaged in the most excessive drinking behaviors.
Expert Insights

HB22-1326, known as the Fentanyl Accountability And Prevention Act, is a new Colorado state bill focused on fentanyl. And it has some experts worried the state's addiction treatment industry will soon be flooded with a number of patients they're simply not equipped to handle. Among several other changes, this new bill requires anyone convicted of fentanyl-related charges must be assessed by a professional and potentially ordered into treatment for fentanyl addiction. It feels like this could potentially snowball into an enormous problem that takes precious treatment resources away from those people who are dedicated to their recovery.

~ Olivia Pennelle
Top 4 Drug Rehabs in Colorado
Every alcohol and drug rehab in Colorado offers its own set of unique amenities, programs, and therapies. Evidence-based treatment is available at multiple inpatient centers in Colorado. These facilities often provide a range of therapies, faith-based treatments, and outpatient options for recovery.
Below are the top four addiction treatment centers in Colorado based on the following criteria:
Offering evidence-based treatment
Accreditation
Certifications
Client testimonials / reviews
Mountain Springs Recovery in Monument, CO
Mountain Springs provides evidence-based healing and recovery programs to help you or a loved one during one of the most difficult times of your life. They offer a team of highly competent professionals in various academic disciplines and specialties who will work with you to create a personalized treatment plan.

Treatment programs include:

Medical detox services
Inpatient rehab
Dual-diagnosis programs
Men's rehab program
SMART Recovery
Non-12-step programs

Treatment programs are supported by:

Joint Commission accreditation
LegitScript certification

Location and contact information:
1865 Woodmoor Dr
Monument, CO 80132
(877) 548-9502
All Points North Lodge in Edwards, CO
Find your way forward at All Points North Lodge at multiple campuses around the country, in the striking mountains of Colorado, or from the comfort of your home. This addiction treatment center offers the guidance of expert clinicians, the assistance of cutting-edge technology, and a mix of evidence-based and holistic therapies.

Treatment programs include:

Inpatient and outpatient programs
Deep TMS
Detox and withdrawal management
Dual-diagnosis programs
Family therapy
Hyperbaric oxygen therapy
Mental health treatment
Trauma therapy
Virtual therapy
Specialty programs

Treatment programs are supported by:

Joint Commission accreditation
LegitScript Certified

Location and contact information:
2205 Cordillera Way
Edwards, CO 81632
(970) 693-0015
Flatirons Recovery in Lafayette, CO
Flatirons Recovery provides clients the opportunity to begin their healing process from substance abuse and dual-diagnosis disorders on 30, 60, and 90-day tracks with their addiction recovery services. They provide a sober living residence for clients to live in a supportive, structured, health environment while taking part in their day treatment and intensive outpatient programs.

Treatment programs include:

Intensive outpatient program (IOP)
Evening IOP
Day treatment
Sober living
Aftercare
Community offerings and events
Family programs

Treatment programs are supported by:

Joint Commission accreditation
LegitScript certification

Location and contact information:
2770 Dagny Way Suite 202
Lafayette, CO 80026
(719) 581-6346
Sandstone Care in Colorado Springs, CO
Sandstone Care's Colorado rehab centers provide comprehensive care for teens, young adults, and adults seeking mental health, drug, and alcohol treatment. They offer a full range of treatments including inpatient care and outpatient therapy.

Treatment programs include:

Medical detox services
Inpatient care
Day treatment or partial hospitalization program (PHP)
Intensive outpatient program (IOP)
Teen residential program
Sober living

Treatment programs are supported by:

Joint Commission accreditation
National Association of Addiction Treatment Providers (NAATP) member
LegitScript certification
Certified by Substance Abuse and Mental Health Services Administration (SAMHSA)
National Alliance on Mental Illness (NAMI) member

Location and contact information:
560 Northfield Rd
Colorado Springs, CO 80919
(719) 445-3260
How Much Does Rehab in Colorado Cost?
Addiction treatment costs are variable. Luxury rehabs with resort-like amenities can cost tens of thousands of dollars for a 30-day stay. More typical inpatient programs are less costly, and outpatient programs may be even more affordable. The final price tag for Colorado drug rehabs will depend on multiple factors, including:
Whether the program is inpatient or outpatient
The location of the facility
Which insurance plans the program accepts
The special amenities provided
Length of stay
Inpatient programs tend to have higher costs. Staying on-site for treatment requires paying for housing and meals, as well as the counseling and medical care associated with treatment. Different facilities have different pricing scales depending on the services and amenities they include. Outpatient treatment is less expensive because it does not include housing, meals, and certain medical services.
Low-Cost and Free Rehabs in Colorado
If you are concerned about paying for addiction treatment in Colorado, it's a good idea to look for free, low-cost, or sliding scale facilities. These treatment centers allow you to arrange payment plans and pay for your care in installments.
Colorado does not directly operate any rehab facilities. Instead, the state provides oversight and financial support to private and non-profit programs that offer treatment to people who are uninsured or underinsured.3
The state's Medicaid program is called Health First Colorado.5. It covers substance use treatment, including inpatient detox. Contact Health First directly to learn if you are eligible for coverage.
Addiction Treatment Coverage With Medicare and Medicaid
Medicare and Medicaid both offer coverage for alcohol and drug rehab in Colorado.
Medicare
If you need inpatient treatment, Medicare Part A covers that, and patients pay the same co-pays as other types of hospitalization.3 Medicare Part B will pay for outpatient treatment.4 If you have a Medicare supplemental plan, you may be eligible for more extensive coverage for treatment.
Not all facilities accept Medicare, so you will need to verify the facilities that do before choosing your rehab program.
Medicaid
Medicaid also covers substance abuse treatment, but each state designs its own benefit structure. Colorado's Medicaid plan is called Health First Colorado.5 The plan offers comprehensive coverage of substance use treatment with no limits and no co-pays.
Health First eligibility is determined by household income level. In Colorado, the eligibility threshold is 133% of the federal poverty level. Individuals who are pregnant or have a disability are also eligible for the program.
Does Private Insurance Cover Addiction Treatment?
Addiction treatment is a covered service under the Affordable Care Act, which means all private insurance plans must offer coverage of rehab services. Since the amount of coverage varies by plan, talk to your insurance company to learn more about your unique coverage details.
Some details of importance are:
Your deductible amount
Any co-pay amounts
What types of rehab are covered (inpatient or outpatient)
Which facilities are part of the insurance company's network
Any types of treatment that are excluded
Levels of Care for Addiction Treatment in Colorado
Recovery from addiction is a life-long process. The first few weeks of intensive treatment can set you up for success. But after rehab, you may benefit from ongoing therapy, peer support groups like AA or NA, and lifestyle changes to minimize the likelihood of relapse.
Medical Detox
Medical supervision during detoxification is often necessary. Some substances, like benzodiazepines and alcohol, can have fatal withdrawal symptoms if you quit cold turkey. Medical staff monitor you 24/7 as you are safely weaned yourself off all addictive substances. In some cases, it may be appropriate for doctors to prescribe medications that ease withdrawal symptoms.
The types of medications available for detoxification depend on the types of substances you are using. For example, methadone and buprenorphine are helpful for people who have been abusing opioids. They mitigate the body aches, diarrhea, nausea, and vomiting that accompany withdrawal. You can stay on the medication for weeks, months, or years if necessary.
Inpatient Drug Rehab in Colorado
Inpatient treatment is rehab where you live on the premises for the duration of your program. Many people begin this journey attending a medical detox center in Colorado, then transition over to an inpatient recovery program. Treatment usually lasts 30, 60, or 90 days, though some programs can be longer.
Most facilities rely on evidence-based treatment methods. You will have a daily schedule of supervised activities and therapy sessions, including:
Individual therapy
Group therapy
Family therapy
Peer support
Relapse prevention planning
Medication oversight
Aftercare planning
Being in a residential facility cuts back on opportunities for relapse during the early weeks of recovery. You're able to get away from work, school, and family responsibilities to focus solely on your recovery. Programs usually offer counseling or education opportunities for family members, as well. This prepares loved ones for the changes necessary to help you maintain long-term recovery.
Step-Down Care
After completing inpatient rehab, you may still want or need active support for your recovery. Step-down care helps you to slowly acclimate to life post-rehab.
Standard outpatient treatment: These outpatient programs generally consist of three-hour sessions, three to four days per week (though you may attend more or less frequently). Some programs have day and evening treatment options. People who prefer to live at home and have adequate support from friends and family can benefit from these programs.
Intensive outpatient substance abuse treatment (IOPs): A step down from PHPs, IOPs are a type of outpatient treatment in California allowing you to attend onsite sessions for several hours a day, multiple days each week, while spending the rest of your time at home, working, or fulfilling other obligations.
Partial hospitalization programs (PHPs): PHPs are a type of outpatient treatment in California that often involve many of the same therapies and methods of inpatient care. The difference being that you only visit the drug rehab during scheduled session times, then you can return home.
Aftercare and Relapse Prevention
Once you have completed rehab, you should make sure you have support for continuing progress and relapse prevention. Recovery is a long-term process, and continued support makes it easier to achieve your goals. Most rehabs in Colorado assist you in creating a unique aftercare plan for yourself, so you can take charge of your care after you leave treatment. These plans should take family, work, and school responsibilities into account.
Some people benefit from staying in a sober living facility. These are homes where several people who have completed rehab live together. The intention is to learn to be independent in a supportive environment. There are varying levels of oversight from counselors.
Peer support groups like AA or NA are helpful for people who prefer the 12-step recovery model. If you would rather have a different peer support approach, Smart Recovery is a group that focuses on encouraging positive behavior changes.
In the event that you have a "slip" or relapse, you can call on your aftercare network for help. Slips are common, and it's not a sign of failure. Reach out to your counselor or group leaders to ask for help. They will work with you to get the additional help you need to resume recovery.
Choosing the Right Colorado Rehab for You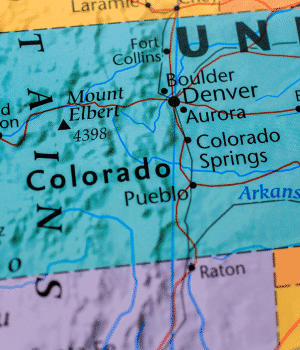 Choosing a treatment program is a personal decision. Look for a facility that has an approach that matches your needs and values. You may want to consider the amenities or activities that the program offers, as well.
You may look for a holistic rehab program that addresses emotional, spiritual, and physical balance as well the issues associated with addiction. Programs like this might offer treatments including acupuncture, massage, yoga, meditation, or hypnotherapy.
If faith is important to you, you may want a treatment facility that allows you to work within the structure of your beliefs. Faith-based rehab programs may center treatment around spiritual principles and offer opportunities for worship and prayer.
If cost is no object and you want an extra degree of comfort and privacy, you can explore luxury rehabs in Colorado. These facilities boast resort-like amenities such as private bedrooms, gourmet dining, top-of-the-line fitness programs, swimming pools, spa services, and high-end outings. They may be located in idyllic locales such as ski areas or on large properties with extensive privacy measures.
If you have work responsibilities that can't be put on hold, you might benefit from an executive rehab. These programs cater to people who are unable to disconnect from their careers. They allow clients to maintain contact with work and some may even allow business travel.
What to Look for in a Quality Treatment Program
Here are some essential qualities to look for before choosing a rehab in Colorado:
Program Accreditation
It is important to check on the accreditation and licensing of any program. Make sure that it complies with state or local regulations on rehab facilities so that you can be sure it is safe. Check to see if the facility is accredited by organizations such as the Commission on Accreditation of Rehabilitation Facilities or the Joint Commission.
Therapeutic Methods
Make sure that the program uses evidence-based treatment methods. Look for widely respected therapy modalities such as cognitive-behavioral therapy, motivational enhancement therapy, and contingency management programs.
Credentialing of Staff
Many rehabs have staff listings that explain what training and certifications staff members have. Staff should have professional training in the type of therapy they provide. Medical and nursing staff should be certified by their respective professional boards.
Utilizing Individualized Treatment Plans
There is no single treatment plan that works for everyone. High-quality treatment centers evaluate each participant individually. From there, they should make a treatment plan that addresses the patient's specific needs.
Financing Options
Paying for rehab is a significant commitment, even if insurance covers some of the costs. Some centers offer sliding scale fees or payment plans to make affording care less of an obstacle.
On-site Medical Care
If you need to undergo medical detoxification or have other medical needs, look for a rehab with adequate facilities. Some treatment centers may have medical care on-site. Others may partner with nearby hospitals to offer care.
Family Involvement
Family involvement can be helpful in addiction treatment. There are times; however, that family involvement is detrimental. Check with the facility to determine what degree of family involvement is expected and whether that is appropriate for your situation.
Accreditation
Accredited rehab centers are held to higher standards of care than the average state licensing requirements. In return, programs with accreditation treat their clients using evidence-based addiction treatment practices.
Should You Travel to Colorado for Rehab?
You'll want to consider several factors when choosing where to get treatment. Here are a few reasons to consider rehab centers in Colorado:
Your preferred facility is there
You want to be closer to Colorado-based friends or family
Your insurance covers treatment in Colorado
Climate preferences
Colorado is best known for its mountainous terrain and variety of outdoor activities. It's a top destination for skiing, hiking, camping, and fishing activities. Denver, Boulder, and Colorado Springs are exciting cities with excellent music and restaurants, as well as access to major airports for easy travel to and from the state.
Drug and Alcohol Laws in Colorado
Colorado lawmakers and public health agencies have enacted the following substance abuse and overdose laws:11,12
911 Good Samaritan Law: This law states that a person is immune from criminal prosecution for an offense when they report an emergency overdose. This includes Colorado residents who call 911 or remain at the scene of the event, and the person who experienced the overdose.
Naloxone Standing Orders: Enacted in 2015, this law gave Colorado broad access to naloxone.9 The state can issue standing orders to pharmacies to dispense naloxone without a prescription. This law allows licensed prescribers to provide Naloxone to Colorado residents who may experience an opioid overdose, even without a prescription. The goal is to increase access to this overdose antidote and reduce the number of overdose deaths.
Needle-Stick Prevention: This law allows police officers to make an exception to arrest and charges for the crime of possession of drug paraphernalia if the Colorado resident informs the officer that they have a needle, syringe, or other sharp objects on their person or in their home or vehicle—prior to being searched.
Syringe Exchange Programs:Colorado legalized recreational marijuana in 2012. Adults at least 21 years old may buy up to 1 ounce of retail marijuana from a licensed store and possess up to 2 ounces at a time. It is illegal to drive in Colorado after consuming marijuana. State law sets the impairment level for marijuana at 5 nanograms of THC per milliliter of blood.
Colorado has a number of alternative sentencing options, which are handed down at the discretion of sentencing judges. Non-violent offenders may be sentenced to "specialized restitution and community service program[s]." Colorado also has a well-established drug court program, through which eligible people can attend treatment and do community service instead of jail time.8
Resources