Expert Insights

Drug trafficking across the Southern border was an undeniable reality of living in South Texas. But I began noticing a significant increase in the number of women remanded to the custody of the Texas prison system with the rise of opioid drug trafficking in Texas. Why are record numbers of women being sentenced to years behind bars for drug possession or delivery charges? Women often stay in relationships with men who deal in drugs because they're afraid to leave, they're dependent on the relationship, or they feel an obligation to keep the family together – and they stay despite knowing it puts them at a higher risk of going to prison. That's why I'm so passionate about prevention in the areas of substance abuse, mental health, trauma, and poverty.

~ Natalie Baker
Top 7 Drug Rehabs in Texas
Every alcohol and drug rehab in Texas offers its own set of unique amenities, programs, and therapies. Evidence-based treatment is available at multiple inpatient centers in Texas. These facilities often provide a range of therapies, faith-based treatments, and outpatient options for recovery.
Below are the top seven addiction treatment centers in Texas based on the following criteria:
Offering evidence-based treatment
Accreditation
Certifications
Client testimonials / reviews
Greenhouse Treatment Center – Grand Prairie
Greenhouse Treatment Center offers high quality addiction treatment in the Lone Star State, including inpatient programs, outpatient programs, sober living, and rehab for veterans. This is a spa-like, luxury rehab center.

Treatment programs include:

Safe medical detox
Inpatient residential
PHP / day treatment
IOP / intensive outpatient
Outpatient therapy
Telehealth addiction treatment
Veteran and first responders services
LGBTQ+ support
Christian recovery program
individual, family, and group therapy
12-step groups

Treatment programs are supported by:

Commission on Accreditation of Rehabilitation Facilities (CARF) accreditation
Licensed by the Texas Department of State Health Services
National Association for Behavioral Healthcare (NABH) member
Compliancy Group HIPAA Seal
Better Business Bureau A+ Rating

Location and contact information:
1171 107th St
Grand Prairie, TX 75050
(469) 551-4536
Summer Sky Treatment Center – Stephenville
With 30, 60, and 90-day options available, Summer Sky offers a variety of addiction treatment programs that can help you recover from substance abuse. You'll have access to detox services, inpatient care, and intensive outpatient programs.

Treatment programs include:

Medical detox services
Pet therapy
Inpatient treatment
Intensive outpatient
Family treatment programs
Adult programs
Equine therapy
Intervention services

Treatment programs are supported by:

Joint Commission accreditation

Location and contact information:
1100 N McCart St
Stephenville, TX 76401
(888) 857-8857
Stonegate Center – Azle
Offering evidence-based treatment with a spiritual approach, Stonegate Center provides you with an effective individualized treatment plan to equip you with the tools you need to thrive in recovery. This Texas facility is located on a beautiful 125-acre ranch about 30 minutes from Fort Worth and an hour outside Dallas.

Treatment programs include:

Medical detox services
Comprehensive faith-based treatment
Residential care
Gender-separate treatment program
12-step treatment program
Family integration program
Individual therapy
Nutrition program
Equine therapy
Aftercare support

Treatment programs are supported by:

Joint Commission accreditation
LegitScript certification
Verified by Psychology Today
National Association of Addiction Treatment Providers (NAATP) member

Location and contact information:
7510 FM 1886
Azle, TX 76020
(817) 420-7678
Recovery Unplugged – Austin
Recovery Unplugged Austin provides a full spectrum of treatment services across three facilities in Austin, Texas. You can find medical detox services for your withdrawal symptoms, comprehensive rehab to address your substance use disorder, or both.

Treatment programs include:

Medical detoxification
Inpatient and residential rehab
Outpatient and intensive outpatient (IOP) care
Partial hospitalization program (PHP)
Medication-assisted treatment
Music-assisted treatment
Online treatment

Treatment programs are supported by:

Joint Commission accreditation
LegitScript certification
Better Business Bureau accredited business

Location and contact information:
14109 FM 969
Austin, TX 78724
(512) 562-0667
Symetria Recovery – College Station
Symetria Recovery offers comprehensive addiction treatment at their College Station facility. They offer intensive outpatient programs (IOPs), suboxone and methadone clinics with unlimited therapy, and all of their programs are covered by insurance.

Treatment programs include:

Suboxone programs
Methadone programs
Intensive outpatient programs (IOPs)
Unlimited therapy
Dual-diagnosis treatment
Relapse prevention

Treatment programs are supported by:

Commission on Accreditation of Rehabilitation Facilities (CARF) accreditation
Blue Cross Blue Shield Blue Distinction
Better Business Bureau A+ Rating

Location and contact information:
1651 Rock Prairie Rd Suite 101
College Station, TX 77845
(979) 200-6583
Discovery Point Retreat – Waxahachie
Discovery Point Retreat is a dual diagnosis treatment center that takes an evidence-based, integrated approach to addiction treatment and mental health. They treat all forms of substance abuse in a homelike facility to make sure you feel safe and comfortable during rehab.

Treatment programs include:

Intervention support
Individualized recovery plan
Medical detox
Inpatient rehab
Partial hospitalization programs (PHPs)
Intensive outpatient programs (IOPs)
Relapse prevention
Aftercare support
Medication-assisted treatment (MAT)

Treatment programs are supported by:

Joint Commission accreditation
Hall of Fame Health Elite Care Center designation

Location and contact information:
530 Hight Rd
Waxahachie, TX 75167
(469) 773-6345
Starlite Recovery Center – Center Point
Starlite Recovery Center is been providing treatment for substance use disorders for over 65 years. They offer inpatient and outpatient programs, along with programs for LGBTQ+, Christians, and military veterans.

Treatment programs include:

Residential program
Intensive outpatient
LGBTQ+ program
Christian program
Military veterans & first responders program
Family program

Treatment programs are supported by:

Commission on Accreditation of Rehabilitation Facilities (CARF) accreditation
Licensed by the Texas Department of State Health Services

Location and contact information:
230 Mesa Verde Dr
Center Point, TX 78010
(830) 460-6655
How Many People in Texas Struggle With Drug & Alcohol Addiction?
In Texas, approximately 27,000 adolescents and adults are receiving addiction treatment at over 800 rehab facilities.1 However, thousands more are in need of treatment for drug or alcohol addiction, and many others are at risk of developing a substance use disorder.2 Annually, there are nearly 3,100 drug-related fatalities in Texas and just over 296,500 emergency department visits related to substance use.3, 4
Here are some alcohol and drug use statistics for Texans:2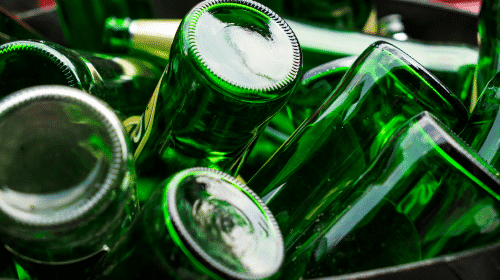 Approximately 24% engage in binge drinking at least once per month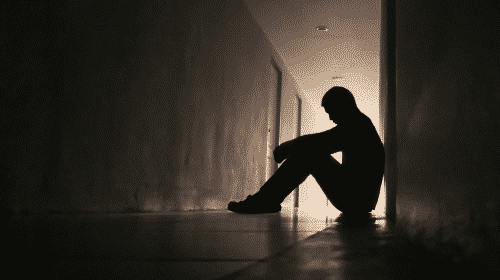 Nearly 49% have consumed alcohol in the past month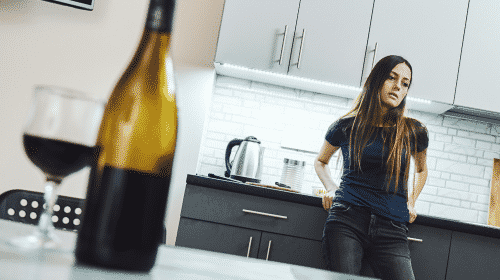 Just over 9% have used an illicit drug in the past month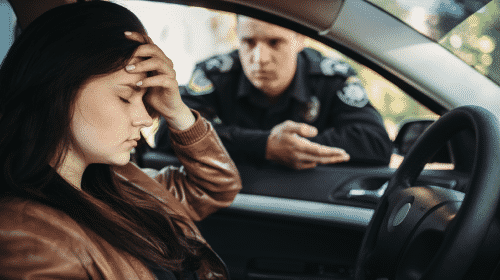 Nearly 3% have used an illegal drug in the last month
3.5%
Nearly 3.5% have misused prescription pain medications in the past year
1%
Close to 1% have used methamphetamine in the last year
1.5%
Nearly 1.5% have used cocaine in the past year
How Much Does Addiction Treatment in Texas Cost?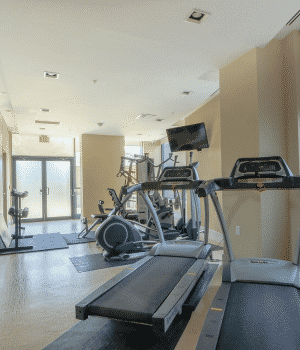 The cost of rehab in the state varies, depending on the facility and other factors, including:
Type of treatment program (residential vs. outpatient)
Amenities offered (such as luxury accommodations)
Length of program (30 vs. 90 days or longer)
Facility location (urban vs. countryside)
Type of insurance accepted
If the facility receives state or national funding
Generally, inpatient treatment will virtually always be more expensive than outpatient rehab as residential programs require you to pay for room and board throughout your stay. Luxury rehab programs are typically much more costly than standard inpatient programs because they offer a wide variety of upscale amenities, such as holistic therapies, spa treatments, and recreational activities.
If you carry health insurance, it can help reduce your rehab costs as most plans provide partial or full coverage for alcohol and drug treatment. When using private insurance, Medicare, or Medicaid to help pay for your care, you must find a Texas drug rehab center that is in-network with your plan. Call the number on the back of your insurance card for information on the Texas rehab providers that accept your insurance.
Payment Options for Texas Drug Rehab Facilities
Whether or not you carry insurance, you can find a Texas rehab center that suits your needs and works with your financial situation. There are more than 500 addiction treatment facilities throughout the state, most of which offer a multitude of payment options.
Of the many rehab centers across Texas:2
As you explore addiction treatment options, ask each rehab facility about the payment options they accept and whether they offer financial assistance. If you need help covering the cost of your care, many facilities are more than willing to work with you. And some rehabs even provide services on an income-based, sliding scale, which means they only require you to pay what you can reasonably afford.
Finding Low-Cost and Free Drug Rehab in Texas
Many free and reduced-cost rehabs throughout Texas can make treatment more accessible for those in difficult financial situations. Some of these treatment centers receive state or federal funding, which allows them to keep their program costs low. Such facilities typically require that prospective patients verify their legal U.S. residency, Texas residency, lack of insurance, and income status before admission.
Aside from selecting a publicly funded Texas rehab, there are other ways you can make addiction treatment more affordable, such as:
Applying for facility-specific rehab scholarships
Applying for grant funding through the Substance Abuse and Mental Health Administration (SAMHSA)
Finding a treatment facility that will work with you on financing or a payment plan
Selecting a rehab center that offers treatment services on a sliding fee scale
How to Choose the Right Level of Care
While every rehab is different, regardless of the facility you choose, you can expect a continuum of care that includes a variety of evidence-based treatment modalities.
Detox Centers in Texas
Long-term alcohol or drug use can lead to psychological and physical dependence, which means your body and brain adapt to the substance and require it to function normally. Suddenly ceasing drug or alcohol use can cause you to experience uncomfortable and potentially dangerous mental and physical withdrawal symptoms.
Withdrawal symptoms vary in both type and severity based on:
The length of time you've been using substance(s)
The type of substance(s) you use
Your substance tolerance
The state of your mental and physical health
The way your body and brain react to no longer having the substance
The administration method you use (e.g., smoking, injecting, etc.)
The overarching goal of any medical detox program is to allow you to reach a substance-free and medically stable state while keeping you as safe and comfortable as possible throughout withdrawal. Supervised detox programs typically involve a variety of interventions, which may include:
FDA-approved medications that help mitigate withdrawal symptoms
Psychiatric medications that correct substance-related chemical imbalances in the brain
IV fluids and other types of supportive medical care
Supportive counseling
Case management
When you enter a detox center in Texas, it will likely be your first step toward recovery, after which you'll begin your individualized treatment plan. Depending on the substance(s) you're receiving treatment for and the type of care you need, your detoxification process can last from a few days to nearly two weeks.
Inpatient Treatment in Texas
Inpatient or residential rehab requires you to live at the treatment facility for the duration of your program – that's usually 30 to 90 days, but treatment length varies. If your treatment team feels you need a more extended stay, your stay may extend longer than three months. The longer the stay, the better the long-term treatment outcome for many people.
When you're ready to begin residential rehab, you'll fill out intake paperwork, and facility staff will search your belongings for any unapproved items. You'll also undergo a comprehensive assessment with a treatment provider, which will evaluate:
Your physical health and mental well-being
Your current and past substance use
Your family's history of alcohol and/or drug use
Your substance withdrawal history
Your addiction treatment history
Depending on your needs, the care plan may include a variety of treatment modalities and therapies, such as:
Individual therapy
Group therapy
Family counseling
Medication-assisted treatment (MAT)
Relapse prevention education and planning
Aftercare planning and support
Many facilities also offer holistic therapies, such as equine therapy, yoga, meditation, art therapy, and experiential activities like nature or wilderness therapy. Each program's therapeutic offerings will depend on the rehab center's addiction treatment philosophy and approach to recovery.
Outpatient Treatment in Texas
Many local outpatient treatment programs allow you to work your normal job, go to school, and tend to family responsibilities while you're in rehab. Some programs offer flexible hours that may work around your existing schedule, while others only meet at specific times. If your treatment may interfere with your other life obligations, you may want to speak with your employer or school about your program's hours to see if they can accommodate you.
Within the state, there are several outpatient treatment options, including:
Low-intensity outpatient treatment: Standard outpatient rehab programs are the least intensive form of addiction treatment and typically involve one to two weekly meetings and only a few hours of weekly therapy.
Intensive outpatient programs (IOPs): IOPs typically meet three to five times per week and involve several hours of weekly therapy.
Partial hospitalization programs (PHPs): PHPs are the most intensive form of outpatient addiction treatment and provide several hours of daily treatment, five to seven days per week. Often, PHPs help patients transition from inpatient to outpatient rehab.
If you enroll in a Texas outpatient rehab program, you may want to consider attending a supplemental, 12-step support program like Alcoholics Anonymous (AA) or Narcotics Anonymous (NA).
Alternatives to 12-step support programs include Self-Management and Recovery Training (SMART) and secular recovery programs. Peer support groups also offer guidance and encouragement from individuals who are farther along in their long-term recovery and understand what you may be experiencing.
Treatment for Co-Occurring Disorders
Many people living with drug or alcohol addiction also live with a co-occurring mental health disorder, such as major depressive disorder, bipolar disorder, or post-traumatic stress disorder (PTSD). When someone has co-occurring disorders, providers often refer to this as dual diagnosis. Treating both disorders concurrently is typically associated with better recovery outcomes.
Dual diagnosis treatment requires integrated care designed to address the unique and often intertwined challenges of both conditions. If you have co-occurring disorders and only undergo addiction treatment, unaddressed mental health symptoms may cause you to resume substance use to cope. Similarly, if you receive mental health care alone, you may continue engaging in drug or alcohol use, worsening your mental health symptoms and interfering with recovery.
A dual diagnosis rehab center in Texas can provide you with comprehensive addiction and mental health treatment from various licensed and qualified professionals. Medical doctors, psychiatrists, psychologists, mental health experts, and substance use counselors provide integrated, a multidisciplinary treatment designed to help you achieve your recovery goals.
Virtual Addiction Rehab (Telehealth)
With the rise of virtual healthcare, your location or inability to travel needn't be a barrier to receiving high-quality, evidence-based addiction treatment.
If you don't live near any Texas alcohol rehabs or drug rehabs and cannot commute to a facility, you can receive the care you need from the comfort of your own home. Virtual addiction treatment may also be a good option for you if you have non-negotiable obligations that prevent you from attending on-site rehab.
Although telehealth alcohol and drug treatment programs meet via video calls, they offer many of the same therapies as in-person programs. If you do not have high-speed internet access and cannot afford it, you may qualify for reduced-cost internet that will allow you to participate in a virtual Texas rehab program.
Medication-Assisted Treatment for Alcohol and Opioid Addiction
For opioid or alcohol addiction, you may receive medications that the U.S. Food and Drug Administration has approved to treat these conditions. You may be given:5
Acamprosate: This medication reduces cravings for alcohol and post-acute (long-term) withdrawal symptoms such as anxiety and insomnia.

Disulfiram (Antabuse): Drinking alcohol while taking this medication causes unwanted symptoms that mimic a severe hangover. This helps reduce the craving to drink.

Naltrexone (Revia/Vivitrol): Used to treat both alcohol and opioid addiction, this opioid agonist binds to receptors in the brain and blocks the effects of alcohol and opiates.

Methadone: As a long-acting, full opioid agonist, this medication reduces opioid cravings and withdrawal while blunting or blocking the effects of opioids. Taken daily, it is available in liquid, powder, and wafer forms.

Buprenorphine (Buprenex/Butrans): A partial opioid agonist, this medication is used to treat opioid addiction. It reduces cravings and withdrawal symptoms without producing the same euphoric high associated with full opioid agonists like heroin or methadone.

Buprenorphine/Naloxone (Suboxone, Zubsolv): This medication is used for induction and maintenance treatment of opioid dependence or addiction. Buprenorphine reduces withdrawal symptoms and cravings, while naloxone deters misuse and can reverse opioid overdose.

Mental Health Medications: If you have a dual diagnosis, meaning you are diagnosed with substance use disorder and a co-occurring mental or behavioral condition, medications such as antidepressants, anti-anxiety medications, and mood stabilizers may be prescribed.

If you are also receiving treatment for a mental health disorder, you may receive psychotropic medications in addition to addiction medications. These may include mood stabilizers, anti-anxiety medication, or antidepressants.
Should You Travel to Texas for Alcohol and Drug Rehab?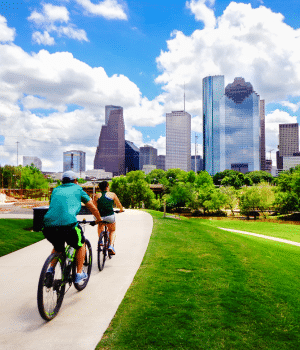 If you're considering traveling to Texas for addiction rehab, whether you should do so ultimately depends on your recovery goals. A few reasons to consider traveling to Texas for addiction treatment include:
You cannot access the type of treatment you need in your local area or state.
Your insurance covers treatment at a Texas rehab center.
You have a local support network that can encourage you throughout your recovery.
You want to attend treatment away from your day-to-day environment, which may be triggering.
You want to protect your privacy, and attending an out-of-state rehab facility can help you remain discreet about your treatment needs.
Removing yourself from your everyday environment can help you focus more closely on your recovery. If your day-to-day surroundings contain triggers or stressors you'd like to avoid, traveling for addiction treatment can help you eliminate potential distractions and stay committed to your program.
Will I Get in Trouble for Going to Rehab in Texas?
Texas Good Samaritan Overdose Prevention Statute: This Texas law protects individuals who call emergency medical personnel for assistance with a suspected overdose. However, the law only protects defendants who possess a small number of controlled substances and have not called 911 for an overdose in the preceding 18 months. Defendants who have an existing felony conviction or have used this law's protection for previously suspected overdose are also not protected.
Many people are often hesitant to seek emergency medical attention for an overdose due to concerns surrounding prosecution. Under this law, you needn't worry about legal repercussions associated with getting emergency help, provided you do not meet any of the statute's exemptions.
If you or someone you know is using illicit substances and you believe someone has overdosed, call 911 immediately.
Rehab for Individuals Arrested or Convicted for Non-Violent Crimes: Under Senate Bill 1849, also known as the Sandra Bland Act, Texas jails must work to promptly identify people with suspected mental health disorders and/or substance use concerns. The law also requires jails to divert individuals who meet the criteria to an appropriate treatment facility rather than keeping them incarcerated. 6
Texas Protections for Employees Seeking Addiction Treatment: Employees who voluntarily seek alcohol and drug treatment may be able to receive time off work under the federal Family Leave and Medical Act (FLMA). The Americans With Disabilities Act (ADA) also provides certain protections for Texas employees who stop using illicit substances and seek addiction treatment.
How to Choose the Best Rehab Center for Your Needs
Every person with addiction and/or a mental health disorder has unique treatment needs; therefore, different treatment programs will benefit each individual differently. While one person may desire a flexible, outpatient treatment program, another may wish to attend a luxury residential rehab center that offers extensive amenities.
When researching state-wide rehabs, consider the following factors to ensure you select the best treatment facility for your needs:
Accredidation: Ensure the rehab of your choice is properly accredited with reputable organizations before seeking help at that specific center.
Treatment setting: Determine whether you prefer attending treatment in an urban area or want to work through rehab in a more peaceful, relaxed environment like the countryside or beach.
Addiction treatment ideology: Some local centers take a holistic approach to addiction treatment wherein they integrate holistic therapies with evidence-based care. Others take a faith-based approach to addiction recovery and build spiritual practices into their treatment model.
Residential or outpatient rehab: If you're unsure whether inpatient or outpatient treatment is best for your needs, getting a professional evaluation from a healthcare provider can help you choose the right type of care. Knowing whether you want to attend a residential or outpatient program can narrow down your treatment center options.
Rehab program cost: When choosing a drug rehab center in Texas, consider program cost and remember to ask about financing programs, payment assistance options, and facility-specific scholarships.
Insurance coverage: If you plan to use your insurance to help cover the cost of addiction treatment, verify whether facilities accept your plan before choosing a rehab center.
Treatment for specific demographics: Some Texas drug and alcohol facilities specialize in treating specific populations, such as LGBTQ+ individuals, veterans, adolescents, and other demographics. If you are part of a specific demographic, attending one of these facilities may help you feel better understood.
Facility amenities: If you desire specific rehab facility amenities, such as private rooms, exercise equipment, a pool, or spa treatments, make sure you research each treatment center's features to find a facility that meets your needs.
Visitation policy: If regular visits with family and friends are important to you throughout your rehab stay, research and compare facility visitor policies. Choose a treatment center that allows a visitation schedule that meets your and your loved ones' needs.
The State of Texas has countless rehabs to choose from, all of which can help you jumpstart your addiction recovery. If you need assistance selecting a treatment program that meets your unique needs, call 800-405-1685 (
Who Answers?) today.