California Addiction Treatment Admissions
In 2019, state or publicly funded alcohol and drug rehabs in California admitted 146,499 people to facilities for treatment.3
Of those admitted:3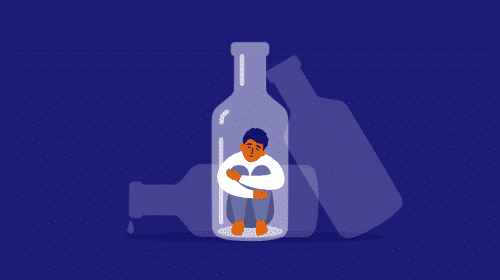 23% were admitted for alcohol or alcohol and substance use disorders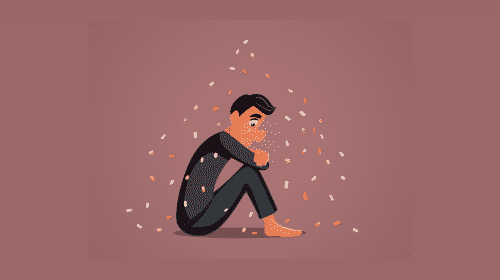 29% were admitted for heroin or other opioid use (oxycodone, codeine, etc.)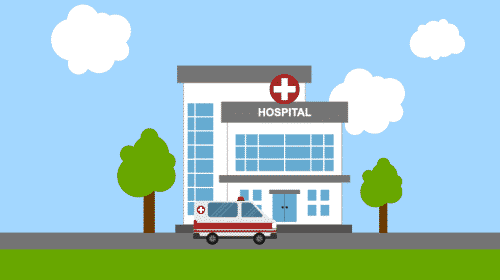 3% were admitted for cocaine and/or crack abuse or addiction
Expert Insights

Last year, Anaheim held its first annual career fair designed to help recovering addicts and former inmates find a steady job. Aptly called the Reentry Resource Fair, the event connects job seekers who have recently completed addiction treatment programs with local employers who are hiring and willing to give them priority application status. The fair also helps to connect people with local resources and support that they might need in order to stay sober while searching for employment. This event was hosted by the Hub for Integration, Reentry, and Employment, and the group hopes to make it an annual event, given the large number of people Anaheim releases from jails each year and the large need for addiction treatment in the area.

~ Natalie Baker
Top 4 Drug Rehabs in Anaheim
Every alcohol and drug rehab in Anaheim offers its own set of unique amenities, programs, and therapies. Evidence-based treatment is available at multiple inpatient centers in Anaheim. These facilities often provide a range of therapies, faith-based treatments, and outpatient options for recovery.
Below are the top four addiction treatment centers in Anaheim based on the following criteria:
Offering evidence-based treatment
Accreditation
Certifications
Client testimonials reviews
Lighthouse Treatment Center Alcohol & Drug Rehab Orange County
Located in Orange County in Southern California, Lighthouse Treatment Center is a modern and effective drug and alcohol rehab center offering a holistic approach to people struggling with addiction. Here, you'll have access to medical detox services, couples rehab, dual diagnosis treatment, and more.

Treatment programs include:

Medical detox
Drug and alcohol rehab
Couples rehab
Family program
Dual diagnosis treatment
Trauma program
Aftercare program

Treatment programs are supported by:

LegitScript Certified
Commission on Accreditation of Rehabilitation Facilities (CARF) accreditation

Location and contact information:
1310 W Pearl St
Anaheim, CA 92801
(866) 811-3656
The Salvation Army Anaheim Adult Rehabilitation Center
The Salvation Army Anaheim facility is an adult rehab center that provides spiritual, emotional, and social assistance to those struggling with substance use disorders. They offer residential housing, work, and group and individual therapy.

Treatment programs include:

Holistic-work therapy
Group and individual counseling
Spiritual direction
Life skills development

Location and contact information:
1300 S Lewis St
Anaheim, CA 92805
(714) 758-0414
Better Days Treatment Center
Located in beautiful, sunny Southern California, Better Days is a treatment center that offers help to people who are in need of drug and alcohol rehab or who are struggling with mental health problems. They provide a wide variety of outdoor activities along with one-on-one therapy and life-planning support.

Treatment programs include:

Detox
Inpatient rehab
Drug addiction treatment
Alcohol rehab
Alcohol addiction treatment

Treatment programs are supported by:

California State Department of Health Care Services
LegitScript Certified

Location and contact information:
2220 W Judith Ln
Anaheim, CA 92804
(844) 991-3135
Melrose Recovery LLC
Melrose Recovery uses a multidisciplinary approach to combat addiction and substance use disorders. You'll have access to several levels of care at Melrose, from detoxification to residential programs. Some of their most famous therapy programs include art therapy, music therapy, and nutrition therapy.

Treatment programs include:

Detox treatment programs
Residential treatment programs
Addiction rehab aftercare
Individual, group, and family therapy
Adventure, art, music, nutrition therapy
Dual diagnosis treatment
Relapse prevention

Treatment programs are supported by:

Better Business Bureau accredited business

Location and contact information:
1247 N Lakeview Ave
Anaheim, CA 92807
(800) 217-3710
What is the Cost of Drug Rehab in Anaheim?
The price of addiction treatment in Anaheim, CA varies considerably, but here's a generalized estimate of costs for various addiction treatment services:
$250 - $800
Medical detox costs between $250 and $800 a day.
$1,400 - $10,000
An outpatient rehab program costs between $1,400 and $10,000.
$3,000 - $10,000
An intensive outpatient rehab costs between $3,000 and $10,000.
$5,000 - $80,000
Inpatient rehab starts at about $5,000 and goes up to $80,000 or more.
The cost of addiction treatment varies according to:
The location of the facility.
The length of treatment.
The types of treatment offered — having a wide range of treatments may increase the cost.
The program size — larger programs are generally less expensive.
Any extra amenities — tennis courts, swimming pool, massage therapy, for example.
Your insurance — in-network facilities will cost you less.
While rehab may seem expensive, the price you'd pay for not treating an alcohol or drug addiction is even higher. And that's not including the toll addiction can take on your relationships and work-life.6
Payment Methods Accepted by California Rehab Centers
California has over 1,700 rehabs. Among them:1
Will Insurance Pay for Rehab in Anaheim?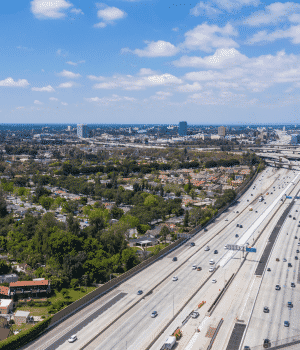 Thanks to the Affordable Care Act (ACA), health insurance companies must cover treatment for alcohol and substance use disorders (SUDs). And coverage can't be denied by labeling SUDs as pre-existing conditions.8
The Mental Health Parity and Addiction Equity Act (MHPAEA) further regulates insurance coverage with large group health plans. Under MHPAEA, the annual or lifetime coverage amounts for mental health or SUDs must be equivalent to those for medical or surgical claims. Copays, deductibles, and out-of-pocket expenses for substance use and mental health treatment must be on par with medical or surgical treatments.9
Private Insurance
Major carriers like Blue Cross Blue Shield, Cigna, Humana, and United Healthcare should cover at least the general costs of rehab and any required mental health treatment.
Amount of coverage varies based on your insurance provider, type of plan, and premiums. Check with your health insurance company first to get the specific details of your coverage.
Remember: If you have private insurance, but you choose a facility that is out of network with your provider, you may have to pay full price.
Medicaid / Medi-Cal
Anaheim/Orange County residents who have Medi-Cal insurance may be eligible for rehab covered by the Drug Medi-Cal Organized Delivery System (DMC-ODS).13 You'll need to prove medical necessity with a diagnosis of "substance related and addictive disorder" by a healthcare provider in order to qualify for DMC-ODS. The program insures adolescents and adults.13
DMC-ODS covers individualized treatment plans for inpatient and outpatient settings. This includes detox, case management, physician consultation, and medication-assisted treatment.13
Medicare
Medicare Part A covers inpatient rehab for alcohol misuse and SUD for 80% of the allowed amount.14 For outpatient rehab and partial hospitalization, Medicare Part B kicks in. Medicare D covers outpatient medications.
How to Verify Your Insurance Coverage
To verify your insurance coverage and find an Anaheim alcohol or drug rehab that accepts your plan, call one of our specialists.
You can also contact your insurance carrier by calling the number on your insurance card or logging in to your account online. Along with verifying your existing addiction treatment coverage, be sure to ask:
If you're covered for medical detox, inpatient care, and outpatient services
What your deductible, copays, and maximum out-of-pocket expenses will be
The number of inpatient treatment days allowed
How to Finance Alcohol and Drug Rehab in Anaheim
If you are under- or uninsured, you don't qualify for treatment in a free rehab, or the state-funded programs are full, you still have options.
Choose a Program that Offers Payment Plans: Many rehab facilities will work with you to set up an affordable payment plan that breaks up the full cost of treatment into smaller, monthly installments. Be sure to ask the rehab center if they offer financing.
Apply for a Rehab Scholarship:About 90% of people who need rehab don't seek treatment because they feel they can't afford it.15 One solution is to apply for a rehab scholarship that can reduce or fully cover your treatment costs. Most rehab scholarships are offered directly by the rehab facilities themselves, so you will need to call several programs you're interested in and ask if they have scholarships available. (Some third-party organizations, such as 10,000 Beds, offer rehab scholarships as well.)
Find a Sliding Scale Payment Program: When a rehab adjusts the total cost of treatment based on your ability to pay, this is called a sliding scale payment. These payment options offer more flexibility in paying for treatment, as your payments are based on factors like your income, financial assets, the type of treatment you need, and your ability to consistently make on-time payments. Sliding-scale payments can increase or decrease over time, depending on the above factors.
Levels of Care for Addiction Treatment Settings
Here is an overview of the different levels of care offered in the state of California, so you know what to expect.
Medical Detox
During medical detox, you're able to rid your body of all drugs and alcohol while under 24/7 medical supervision. Since the detox process can be life-threatening with substances like alcohol, barbiturates, and benzodiazepines, most people opt for medical detox in order to prevent those severe withdrawal symptoms.
The length of medical detox depends on factors like drug(s) of choice, frequency of use, and duration of abuse. That said, medical detox generally lasts five to seven days. In Anaheim, CA, medical detox tends to be the first step of the recovery process.
Inpatient or Residential Care
Inpatient rehab programs are the most intensive form of care, as they require you to live at the facility for the duration of treatment – generally 30, 60, or 90 days. At an inpatient rehab, you are given a dorm-style room with a bed, all your meals are provided, and every day is heavily structured. After an initial evaluation by medical staff, you'll receive a customized treatment plan.
Outpatient Care
Below you'll find information about three unique forms of outpatient treatment in Anaheim:
Standard outpatient treatment is the least intensive form of outpatient treatment, usually requiring only a few hours of meetings per week in individual therapy or support groups. This gives you the most flexibility to continue work or school while still being with loved ones and friends. Standard outpatient rehab is a good fit for someone in long-term recovery who needs ongoing counseling and life skills coaching to avoid relapsing.
Intensive outpatient programs (IOPs) requires you to meet with a therapist three to five times a week for several hours. You are able to live at home during the hours of non-treatment.
Partial hospitalization programs (PHPs) are the most intensive form of outpatient treatment. You'll participate in several hours of treatment daily, five to seven days a week. Many people enter PHPs after finishing inpatient rehab or detox programs.
Telehealth and Virtual Rehab Options
Telehealth (virtual therapy) is a modern form of online therapies that can make addiction treatment more accessible for disabled or geographically isolated individuals who find it too difficult to attend an inpatient or outpatient treatment program. Check with your insurance company or call one of our specialists about your plan's coverage. Some insurance companies do not cover virtual rehab.
Specialized Drug Rehab Centers in Anaheim
There are a number of options for specialized care in California. Each program is designed to meet the needs of certain populations and to ensure successful recovery outcomes for those individuals.
Military Veteran
Veteran-specific rehab facilities specialize in providing the necessary medical, social, vocational, and rehabilitation therapies for soldiers who have been negatively impacted during active duty.
LGBTQ+
The LGBTQ+ population has higher rates of alcohol misuse and SUD. LGTBQ+ rehabs offer a safe space free from discrimination, homophobia, transphobia, isolation, and family rejection—a safe place for you to be understood and valued.
Men-Only
Men-only rehabs give men the freedom to speak openly about their addiction, mental health issues, instances of being victimized, feelings of losing control, and issues with anger.
Women-Only
Women-only rehabs provide a nurturing environment for women to recover from addiction. Past physical/sexual/mental abuse often accompanies alcohol and drug abuse. Treatment in a safe and secure place is even more important.
Teen-Only
Alcohol and substance use treatment is more effective in teens when geared toward the changes happening in the adolescent brain and psyche. Group therapy with fellow teens allows them to share their stories with others who understand. Treatment also focuses on the family dynamic.
Should You Travel to Anaheim for Drug and Alcohol Rehab?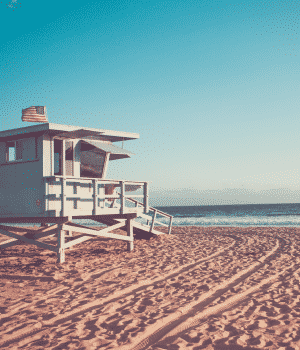 Traveling to Anaheim for alcohol and drug rehab is something you may want to consider if:
You live in a place that doesn't offer the treatment you need
You have the support of family or friends in Anaheim
Your Anaheim rehab of choice in is in network with your insurance
You're looking for a change of scenery or better climate.
You need to put distance between yourself and your usual environment.
Anaheim Neighborhoods to Consider for Addiction Treatment
Anaheim Hills — This neighborhood is ranked #1 in Anaheim.18 It has great views of the mountains, plenty of open space with parks, nature preserves, and a golf course, and a variety of local shops and restaurants.
The Colony Historic District — Parks, museums, trendy shops, and eateries make this downtown Anaheim neighborhood popular.
Alcohol and Drug Laws in Anaheim
Drug Free Anaheim: A local program, Drug Free Anaheim, partners with the Anaheim police department to promote treatment rather than punishment for alcohol misuse or SUD.19 You can surrender small amounts of drugs and illicit drug paraphernalia without penalty, then you'll receive help entering a detox facility or drug rehab provided that you meet program requirements.
California's 911 Good Samaritan Law: Drug overdoses accounted for about 16 deaths per 100,000 Californians in 2021.20 Under state law, AB-472, the 911 Good Samaritan Law, you're protected from prosecution if you call 911 after you or someone else has overdosed on drugs. Calling for medical help right away helps save lives.21
California Ethical Treatment for Persons with Substance Abuse Disorder: SB-349, the California Ethical Treatment for Persons with Substance Abuse Disorder mandates people be treated with dignity and respect. Your healthcare provider is obligated to share all recommended treatments.22
Family and Medical Leave Act (FMLA) or the California Family Rights Act (CFRA): These are two more options for employees to have time off for treatment.24 Employers with 25 or more employees must allow an employee to voluntarily enter addiction treatment if it doesn't cause undue hardship to the employer. The employee may use sick leave, paid time off, or unpaid time off. While in treatment, the employee's job remains protected.23
California Proposition 36: Eligible non-violent drug offenders can serve their time in a drug treatment program instead of in jail or prison. Prop 36 is also known as the "Substance Abuse and Crime Prevention Act of 2000."
Resources
Biggest U.S. Cities (n.d.). Anaheim, California Population
 (n.d.). Drug & Alcohol Rehabs in Anaheim, CA.
Substance Abuse and Mental Health Services Administration, Center for Behavioral Health Statistics and Quality. (2021). Treatment Episode Data Set (TEDS): 2019 Admissions to and Discharges from Publicly Funded Substance Use Treatment.
Orange County Health Care Agency. (2017). Drug & Alcohol Overdose Hospitalization & Death in Orange County.
National Drug Helpline. (2021). What are the Costs of Alcohol and Drug Treatment?
National Institute on Drug Abuse. (2018). Principles of Drug addiction Treatment: A Research-Based Guide (Third Edition): Is drug addiction treatment worth the cost?
Orange County Health Care Agency. (n.d.). Behavioral Health Services Directory.
Healthcare.gov. (n.d.). Mental Health and Substance Abuse Coverage.
Centers for Medicare and Medicaid Services. (n.d.). The Mental Health Parity and Addiction Equity Act.
Cigna. (2022). Bronze, Silver, Gold, and Platinum Health Care Plans.
Blue Shield California. (2022). Individual and Family Plan Documents.
United Healthcare. (2022). Summary of Benefit and Coverage.
California Health Care Foundation. (2019). The Drug Medi-Cal Organized Delivery System.
Center for Medicare Advocacy. (n.d.). Medicare Coverage of Mental Health and Substance Abuse Services.
Help.org. (n.d.). Scholarships for Drug and Alcohol Rehab.
Federal Communications Commission. (2022). Emergency Broadband Benefit.
National Library of Medicine. (2009). Clinical Guidelines for Withdrawal Management and Treatment of Drug Dependence in Closed Settings.
Uphomes. (2021). 5 Best Neighborhoods in Anaheim, CA: Best Places to Live.
City of Anaheim. (2020). Drug Free Anaheim Fact Sheet Winter 2019 – 2020.
America's Health Rankings. (2021). California Summary 2021.
California Legislative Information. (2011-2012). AB-472 Controlled substances: overdose: punishment.
California Legislative Information. (2022). SB-349 California Ethical Treatment of Persons with Substance Abuse Disorder.
California Legislative Information. (n.d.). Alcohol and Drug Rehabilitation.
SHRM.org. (2021). Under California law, are employers required to provide leave time for employees to attend a drug or alcohol rehabilitation program?
The Superior Court of California, County of Orange. (2022). Collaborative Courts.