California Addiction Treatment Admissions
In 2019, state or publicly funded alcohol and drug rehabs in California admitted 146,499 people 12 years and older for treatment.3 Of those admitted:3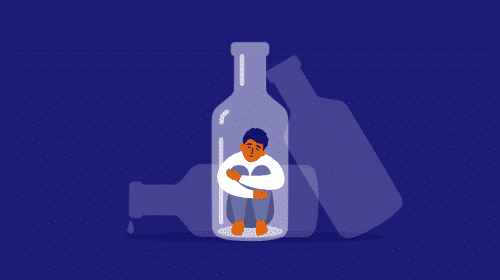 23% were admitted for alcohol or alcohol and substance use disorders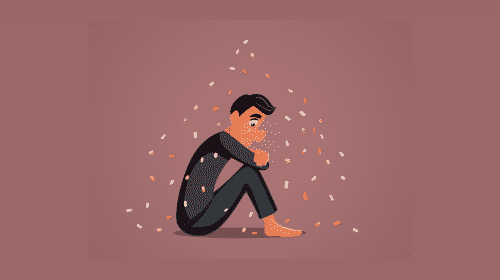 29% were admitted for heroin or other opioid use (oxycodone, codeine, etc.)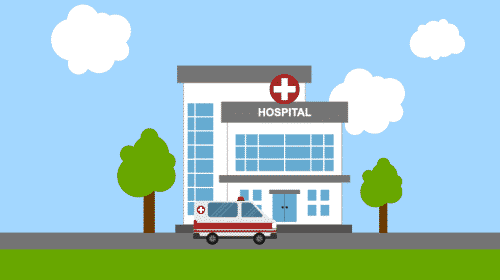 3% were admitted for cocaine and/or crack abuse or addiction
Of the 146,499 admissions to state-funded alcohol and drug rehabs, 5% of people were between 12 and 17 years of age.3
Overdose Rates in Anaheim
In 2015, Orange County, which includes Anaheim, alcohol or drug overdoses resulted in 5,481 hospitalizations and 716 deaths.4 Most overdose deaths were accidental, and about half resulted from prescription drugs.4
What is the Cost of Rehab in Anaheim?
The price of addiction treatment in Anaheim, CA varies considerably. However, here is a rough estimate of costs for different addiction treatment services:
$250 - $800
Medical detox costs between $250 and $800 a day.
$1,400 - $10,000
An outpatient rehab program costs between $1,400 and $10,000.
$3,000 - $10,000
An intensive outpatient rehab costs between $3,000 and $10,000.
$5,000 - $80,000+
Inpatient rehab starts at about $5,000 and goes up to $80,000 or more.
The cost varies according to:
The location of the facility.
The length of treatment.
The types of treatment offered — having a wide range of treatments may increase the cost.
The program size — larger programs are generally less expensive.
Any extra amenities — tennis courts, swimming pool, massage therapy, for example.
Your insurance — in-network facilities will cost you less.
While rehab may seem expensive, the cost of not treating your alcohol or drug use is even higher as your relationships and work-life are affected.6 Private insurance, Medi-Cal, state-funded and free rehabs, scholarships, and payment plans exist to help you receive the treatment you need.
Payment Options for California Facilities
California has over 1,700 rehabs. Among them:1
Anaheim alcohol and drug rehabs accept a variety of insurance and payment plan options.
How to Find Free Rehabs in Anaheim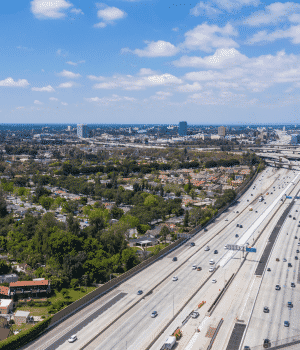 Government-funded drug rehabs in Anaheim provide low-cost and free alcohol and substance use treatment if you have no insurance or no income. The Orange County Health Care Agency provides a directory of available treatment programs. Some will admit you regardless of your ability to pay.
Contact Orange County Healthcare Agency to speak with a specialist about finding a free rehab that will work with you and your financial situation.
Does Insurance Cover Rehab in Anaheim?
Yes. With the Affordable Care Act (ACA), more people qualified for health insurance. The ACA mandates health insurance companies cover treatment for alcohol and substance use disorders (SUDs). These disorders are not considered pre-existing conditions, so coverage can't be denied.8
The Mental Health Parity and Addiction Equity Act (MHPAEA) further regulates insurance coverage with large group health plans. Under MHPAEA, the annual or lifetime amounts allowed for mental health or SUDs must be equivalent to those for medical or surgical claims. Copays, deductibles, and out-of-pocket expenses for substance use and mental health treatment need to be on par with medical or surgical treatments.9
Private Insurance
Major carriers, such as Blue Cross Blue Shield, Cigna, Humana, and United Healthcare cover alcohol and drug rehab, with details below.
Rehab insurance coverage is not limited to the above providers—most private insurance plans provide partial or full coverage for drug addiction treatment.
Medicaid Coverage for Addiction Treatment
Anaheim/Orange County residents who have Medi-Cal insurance may be eligible for care covered by the Drug Medi-Cal Organized Delivery System (DMC-ODS).13 You'll need to prove medical necessity with a diagnosis of "substance related and addictive disorder" by a healthcare provider to receive DMC-ODS. The program insures adolescents and adults.13
This program covers individualized treatment plans for SUD in inpatient and outpatient settings. It covers detox, case management, physician consultation, and medication-assisted treatment.13
Medicare Coverage for Rehab
Medicare Part A covers inpatient rehab for alcohol misuse and SUD for 80% of the allowed amount.14 For outpatient rehab and partial hospitalization, Medicare Part B kicks in. Medicare D covers outpatient medications.
Medicare covers physicians, psychologists, and licensed clinical social workers' fees, psychotherapy, medication therapy, post-hospitalization follow-up, and a limited number of telehealth appointments.14
Medicare limits your length of stay in a specialty psychiatric hospital to 190 days in your lifetime if you need treatment for a co-occurring mental health disorder.14
As of this writing, Medicare Part A fees for inpatient care vary by length of stay:14
Days 1-60 — $1,556 deductible
Days 61-90 — $389 coinsurance per day
Days 91 and beyond: $778 coinsurance every "lifetime reserve" day for each benefit period (up to a maximum of 60 reserve days over your lifetime)
Medicare doesn't cover everything. It does not include:14
Private duty nursing care.
In-room television or phone.
Personal items (toiletries, clothing, etc.).
Private rooms unless medically necessary.
How Do I Know If My Insurance Plan Covers Addiction Treatment?
To verify your insurance coverage for rehab and to find an Anaheim alcohol rehab or drug rehab that accepts your insurance, call one of our specialists.
You may also contact your insurance carrier by calling the number on your insurance card or logging in to your account. Along with verifying addiction treatment coverage, check:
Whether you're covered for detox, inpatient, and outpatient treatment.
If you are required to have care at in-network rehab facilities.
What your deductible, copays, and maximum out-of-pocket expense will be.
The number of treatment days allowed.
How to Finance Addiction Treatment in Anaheim Without Insurance
If you are uninsured, don't qualify for treatment in a free rehab, or the free rehabs are full, you have options:
Choose a Program that Offers Payment Plans: Many rehab facilities will work with you to set up a payment plan that makes rehab affordable by breaking up the full cost of care into smaller, monthly installments. Be sure to ask the treatment center or one of our specialists for help finding a facility that offers financing
Apply for a Rehab Scholarship:About 90% of people who needed rehab didn't seek treatment in 2015 because they felt they couldn't afford it.15
One solution is to apply for a rehab scholarship. You can reduce or fully cover your treatment costs. Most rehab scholarships are offered directly by rehabs themselves, so you may have to call around to programs you're interested in and ask if they have scholarships available. Some third-party organizations, such as 10,000 Beds, offer rehab scholarships as well.
Completing the application is usually quite simple, done online, and can drastically reduce your out-of-pocket expenses.
Find a Sliding Scale Rehab Program: If a rehab adjusts its fees based on your ability to pay, this is called a sliding scale payment. It allows you to get started with recovery even if you don't have a lot of extra money to pay for treatment.
Choose a Program That Offers Payment Plans
Many rehab facilities will work with you to set up a payment plan that makes rehab affordable by breaking up the full cost of care into smaller, monthly installments. Be sure to ask the treatment center or one of our specialists for help finding a facility that offers financing.
Popular Drug and Alcohol Rehab Centers in Anaheim
Anaheim's rehabs range from bilingual, community-focused rehabs to luxury facilities with high-end amenities.
California Hispanic Commission — Casa Elena
Casa Elena offers inpatient rehab for alcohol and drugs with bilingual healthcare providers and counselors. It specializes in care for women and young adults. It also provides aftercare support and sober living homes.
Casa Elena accepts private insurance, self-pay, and sliding scale payments. It offers financial aid.
VA Long Beach Healthcare System Anaheim CBOC
The Veterans' Administration Anaheim Community-Based Outpatient Clinic provides outpatient alcohol and substance use disorder treatment, dual diagnosis (mental health disorder plus SUD) treatment, and aftercare support to military veterans.
It accepts self-pay, Tricare military insurance, and private insurance. Financial aid is available.
Anaheim Lighthouse
Anaheim Lighthouse treats alcohol and substance use disorders as well as dual diagnoses. It has separate facilities for men and women and is LGBTQ-friendly. Amenities include yoga and meditation rooms.
Anaheim Lighthouse accepts private insurance and will work with you to finance your treatment.
Canyon View Treatment Centers
Canyon View Treatment Center offers detox, inpatient and outpatient treatment, aftercare, and sober living homes to adults. Located near a recreational area with hiking trails, the center incorporates fitness therapy. Amenities also include yoga and meditation rooms, art therapy, and mountain views.
It accepts private insurance and self-pay.
Compare Addiction Treatment Settings
Addiction treatment occurs in inpatient (residential) or outpatient settings. Inpatient treatment offers more intensive treatment and some separation from everyday life. Outpatient treatment allows more contact with your friends and loved ones and the ability to continue working, attending school, or caring for your children.
Inpatient Drug Rehab in Anaheim
With inpatient rehab, you'll live at the treatment center for the length of your program. This is typically 30 to 90 days. Longer stays in rehab translate to better outcomes.
When you enter inpatient rehab, your personal items will be searched and unapproved items (alcohol, drugs, weapons, etc.) removed. Treatment counselors will ask about your:
Substance use.
Mental and physical health.
History of withdrawal and current withdrawal symptoms.
History of prior treatment.
Family and living conditions.
Treatment plans are based on your answers and may include:
Medical detox.
Individual counseling.
Group therapy.
Medication-assisted treatment.
Family counseling.
Aftercare planning.
If you attend a rehab that focuses on a holistic approach, art therapy, equine therapy, yoga, and meditation may be added to the treatment plan.
Ongoing assessment of your treatment progress means the treatment plan may be adjusted if needed.
Partial Hospitalization Programs
Partial hospitalization is the most intensive outpatient treatment. You'll participate in several hours of treatment daily, five to seven days a week.
Intensive Outpatient Programs
With intensive outpatient treatment, you'll meet with your therapist three to five times a week for several hours. The rest of the time is your own, so you may be able to maintain a school or work schedule.
Standard Outpatient Rehab in Anaheim
Outpatient rehab, which is the least intensive treatment option, meeting your therapist once or twice a week for several hours. This gives you the most flexibility in continuing work or school and being with loved ones and friends.
It also allows time for peer support groups, such as the 12-Step programs, Narcotics or Alcoholics Anonymous, or a 4-Step program, SMART Recovery.
Telehealth and Virtual Rehab Options
Cost, location, and stigma may be barriers to treatment. Telehealth and online addiction treatment offer virtual, personalized, high-quality treatments in the privacy of your home. It also allows you to tailor the schedule around your other commitments.
Treatment includes individual and group counseling and appointments with healthcare providers via video calls. High-speed internet access is a must, but the government offers low-cost internet if you need help paying for it.16
Check with your insurance company or call one of our specialists about your plan's coverage. Some insurance companies do not cover virtual rehab.
Medical Detox Programs for Withdrawal Management
Abruptly stopping the alcohol or drugs may cause withdrawal symptoms that vary by substance, with the most dangerous complications being hallucinations and seizures.17
While you may have symptoms when stopping any drug, medical detox is usually needed for alcohol, benzodiazepine, and barbiturate withdrawal due to the risk of seizures. Additionally, opioid withdrawal can be so distressing that many people find relief in a medical detox program, which includes withdrawal medications, symptomatic medications, and medical care to enhance comfort and safety.
Detox can take several days to several weeks. Once you are in a substance-free state, you can begin treatment for your alcohol misuse or SUD.
Specialized Rehabs in Anaheim
Treatment in a rehab with people who are like you can be more effective. Likewise, counselors who have a deeper understanding of how your background, sexual orientation, or stage of life affects treatment can be more effective. Specialized rehabs include:
Veteran Rehab
Rehabs specializing in treatment for veterans recognize the importance of treating both co-occurring posttraumatic stress disorder (PTSD) and SUD. Psychotherapy and group therapy with other veterans are particularly important.
LGBTQ+ Rehab
The LGBTQ+ population has higher rates of alcohol misuse and SUD. LGTBQ+ rehabs offer a safe space free from discrimination, homophobia, transphobia, isolation, and family rejection—a safe place for you to be understood and valued.
Men-Only Rehab
Men and women have different treatment needs. In a mixed-gender rehab, men may "tough it out" rather than share their vulnerabilities. Men-only rehabs give men the freedom to speak openly about their addiction, being victimized, their feelings of losing control, and issues with anger.
Women-Only Rehab
Women-only rehabs provide a nurturing environment for women to recover from addiction. Past physical/sexual/mental abuse often accompanies alcohol and drug misuse. Treatment in a safe and secure place is even more important.
Teen Rehab
Alcohol and substance use treatment is more effective in teens when geared toward the changes happening in the adolescent brain and psyche. Group therapy with fellow teens allows them to share their stories with others who understand. Treatment also focuses on the family dynamic.
Should I Travel to Anaheim for Drug and Alcohol Rehab?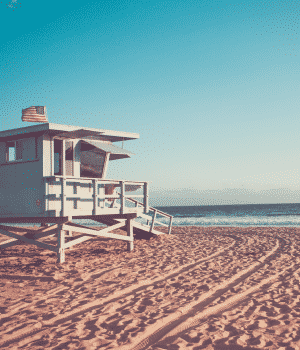 Traveling to Anaheim for alcohol and drug rehab is a decision you may want to make if:
You live in a place that doesn't offer the treatment you need.
You have the support of family or friends in Anaheim.
You're seeking privacy you may not have if you stay near home.
You're looking for a change of scenery or better climate.
You need to put distance between yourself and your usual environment.
Neighborhoods in Anaheim to Consider for Treatment
Anaheim Hills — This neighborhood is ranked #1 in Anaheim.18 It has great views of the mountains, plenty of open space with parks, nature preserves, and a golf course, and a variety of local shops and restaurants.
The Colony Historic District — Parks, museums, trendy shops, and eateries make this downtown Anaheim neighborhood popular.
Alcohol and Drug Laws in Anaheim
Drug Free Anaheim: A local program, Drug Free Anaheim, partners with the Anaheim police department to promote treatment rather than punishment for alcohol misuse or SUD.19 You can surrender small amounts of drugs and illicit drug paraphernalia without penalty. You'll receive help entering a detox facility or alcohol and drug rehab provided that:

You have a genuine interest in lasting recovery.
You do not have an outstanding warrant for your arrest.
You are over 18 or have permission from a parent or guardian.
You do not have a record of serious drug offenses.
ou have permission from your parole or probation officer if applicable.
California's 911 Good Samaritan Law: Drug overdoses accounted for about 16 deaths per 100,000 Californians in 2021.20 Under state law, AB-472, the 911 Good Samaritan Law, you're protected from prosecution if you call 911 after you or someone else has overdosed on drugs. Calling for medical help right away helps save lives.21
California Ethical Treatment for Persons with Substance Abuse Disorder: SB-349, the California Ethical Treatment for Persons with Substance Abuse Disorder mandates people be treated with dignity and respect. Your healthcare provider is obligated to share all recommended treatments.22
NameofLaw: Employers with 25 or more employees must allow an employee to voluntarily enter addiction treatment if it doesn't cause undue hardship to the employer. The employee may use sick leave, paid time off, or unpaid time off. While in treatment, the employee's job remains protected.23

Family and Medical Leave Act (FMLA) or the California Family Rights Act (CFRA) are two more options for employees to have time off for treatment.24
California Proposition 36: Non-violent drug offenders can choose rehab over jail or prison according to Proposition 36.

In Orange County, the DUI Court25 targets people who have second and third offenses of driving under the influence. The voluntary program assists with alcohol and substance use treatment, encourages family therapy, and promotes finding or keeping a job or continuing with your education.

Participants in Orange County's Adult Drug Court25 receive individual and group counseling, random drug and alcohol testing, and close supervision by a drug court probation officer. The program gives positive incentives for working through the program.
Post-Rehab Aftercare Options for Relapse Prevention
Aftercare provides support after you've completed your inpatient or outpatient rehab. It reinforces what you've learned about your alcohol or substance use. With aftercare, you're not navigating early recovery alone.
Before you complete rehab, you and your counselor will set up an aftercare plan. It may include:
Living in a sober living home.
Attending outpatient step-down care after inpatient rehab.
Having a sponsor or sober mentor.
Individual or group counseling.
Attending recovery meetings (Narcotics Anonymous, Alcoholics Anonymous, or SMART Recovery).
Maintaining contact with your counselor or case manager.
With aftercare, you have a support system ready to listen, lend a hand, and help you achieve lasting recovery.
Resources
Best Places. (n.d). Climate in Anaheim, California.
 (n.d.). Drug & Alcohol Rehabs in Anaheim, CA.
Substance Abuse and Mental Health Services Administration, Center for Behavioral Health Statistics and Quality. (2021). Treatment Episode Data Set (TEDS): 2019 Admissions to and Discharges from Publicly Funded Substance Use Treatment.
Orange County Health Care Agency. (2017). Drug & Alcohol Overdose Hospitalization & Death in Orange County.
National Drug Helpline. (2021). What are the Costs of Alcohol and Drug Treatment?
National Institute on Drug Abuse. (2018). Principles of Drug addiction Treatment: A Research-Based Guide (Third Edition): Is drug addiction treatment worth the cost?
Orange County Health Care Agency. (n.d.). Behavioral Health Services Directory.
Healthcare.gov. (n.d.). Mental Health and Substance Abuse Coverage.
Centers for Medicare and Medicaid Services. (n.d.). The Mental Health Parity and Addiction Equity Act.
Cigna. (2022). Bronze, Silver, Gold, and Platinum Health Care Plans.
Blue Shield California. (2022). Individual and Family Plan Documents.
United Healthcare. (2022). Summary of Benefit and Coverage.
California Health Care Foundation. (2019). The Drug Medi-Cal Organized Delivery System.
Center for Medicare Advocacy. (n.d.). Medicare Coverage of Mental Health and Substance Abuse Services.
Help.org. (n.d.). Scholarships for Drug and Alcohol Rehab.
Federal Communications Commission. (2022). Emergency Broadband Benefit.
National Library of Medicine. (2009). Clinical Guidelines for Withdrawal Management and Treatment of Drug Dependence in Closed Settings.
Uphomes. (2021). 5 Best Neighborhoods in Anaheim, CA: Best Places to Live.
City of Anaheim. (2020). Drug Free Anaheim Fact Sheet Winter 2019 – 2020.
America's Health Rankings. (2021). California Summary 2021.
California Legislative Information. (2011-2012). AB-472 Controlled substances: overdose: punishment.
California Legislative Information. (2022). SB-349 California Ethical Treatment of Persons with Substance Abuse Disorder.
California Legislative Information. (n.d.). Alcohol and Drug Rehabilitation.
SHRM.org. (2021). Under California law, are employers required to provide leave time for employees to attend a drug or alcohol rehabilitation program?
The Superior Court of California, County of Orange. (2022). Collaborative Courts.