Santa Rosa, CA Drug and Alcohol Statistics
The use of alcohol, tobacco, and other illicit substances is a major health concern in California's Sonoma County, where the city of Santa Rosa is located. Substance-related overdoses — driven primarily by the opioid crisis — are among the largest contributing factors to the average rate of deaths among Americans.1 Alcohol not only contributes to this, but along with tobacco, it can also lead to several other health problems, including heart disease and cancer.1
A brief overview of Sonoma County's most recent substance use statistics involving opioids shows that:1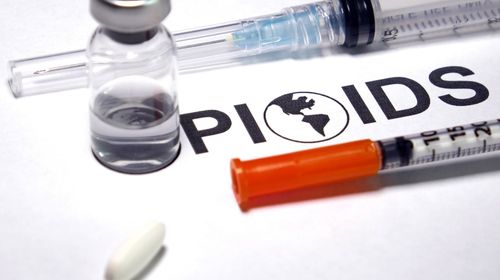 In 2018, there was an average of 10 opioid-related deaths for every 100,000 people.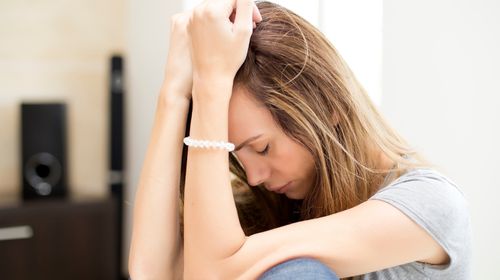 Women accounted for nine opioid deaths per every 100,000 people, while men accounted for 10 per every 100,000 people.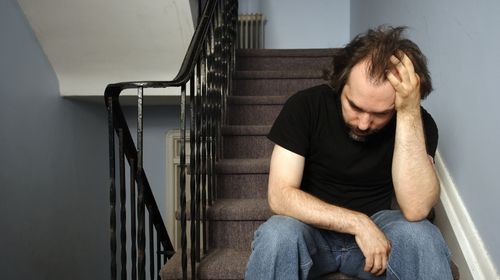 The majority of opioid-related deaths in Sonoma County are attributed to the white population.
Expert Insights

Back in 2018, Santa Rosa's Sonoma County Sheriff's Department took notice of a new deadly drug hitting the streets and almost immediately claiming lives: fentanyl. In a matter of weeks after fentanyl's appearance in Santa Rosa, the Sheriff's Department began obtaining mass quantities of Naloxone (narcan), also known as the anti-overdose drug and training officers on administration. Fast forward to 2023, the entire department is staffed with officers who are proficient in the administration of Naloxone. Fatal opioid overdoses in the city more than doubled last year, which makes Naloxone, quite literally, a life-saving tool at every officer's disposal.

~ Rita Milios
Top 3 Drug Rehabs in Santa Rosa, California
Below are the top three addiction treatment centers in Santa Rosa based on the following criteria:
Offering evidence-based treatment
Accreditation
Certifications
Client testimonials / reviews
Campobello Chemical Dependency
Campobello Chemical Dependency is a residential treatment center for drug and alcohol addiction located in Santa Rosa, California. Set in a rustic, country setting with surrounding farmlands, Campobello strives to provide a peaceful environment that allows for deep, inner-work to take place, including the 12-steps and up-to-date clinical treatments for addiction. Upon graduation of their program, an aftercare plan is provided.

Campobello Chemical Dependency Center specializes in:

Location and contact information:
3250 Guerneville Road
Santa Rose, CA 95401
(800) 805-1833
Santa Rosa Treatment Program
Santa Rosa Treatment Program, located in Santa Rosa, California provides medication assisted treatment and detoxification for those struggling with opioid drug usage. They offer psycho-social counseling, narcotic replacement medications (or medicated assisted treatment) and community referrals. Their 180 day detox program is for those who do not have a long history of opioid misuse and who want to be pill free within 180 days.

Santa Rosa Treatment Program specializes in:

Detox
Medication Assisted Treatment

Location and contact information:
625 Steele Lane
Santa Rosa, CA 95403
(707) 576-0818
Azure Treatment Center
Azure Treatment Center is an addiction and co-occurring treatment facility located in Sebastopol, California. The 12-steps lay the foundation for recovery throughout all of their programs, from detox to aftercare. They strive to promote a sense of stability and relaxation, offering scenic views with hiking trails surrounding their residential treatment center.

Azure Treatment Center specializes in:

Detox
Residential
Partial Hospitalization
Intensive Outpatient
Aftercare
Veteran's Track

Location and contact information:
2264 Green Hill Road
Sebastopol, CA 95472
(855) 820-4759
Cost of Drug and Alcohol Rehab in Santa Rosa, CA
The cost of drug and alcohol rehab in Santa Rosa typically varies based on several factors. For example, the type of facility will affect the overall cost, especially if it's a luxury facility.
To get an idea of what your potential treatment costs will be, you'll need to take into consideration the following:
Treatment setting (inpatient or outpatient)
Features and amenities (luxury or standard rehab facility)
Length of the program (30, 60, or 90 days)
Your health insurance plan (private insurance, Medicaid, or Medicare)
Government funding available
Location (city vs. suburb)
When it comes to the costs of drug and alcohol rehab in Santa Rosa, don't let something like not having insurance deter you from finding treatment. Insurance only offsets most of the indefinite costs, like room and board. However, there are plenty of options out there for all income levels.
Low-Cost and Free Drug Rehab Centers in Santa Rosa
Low-cost and free drug rehabs in Santa Rosa are typically government-funded facilities. Funding usually comes from both the federal and state governments, as well as local town and county governments. These facilities also operate the same as your standard treatment facility in that they offer medically-assisted detoxing, inpatient and outpatient care options, recovery housing, peer support group meetings, and mental health care, among other services.
The only caveat for receiving low-cost or free care at Santa Rosa drug rehabs is that you must meet certain criteria. This typically includes providing proof of:
U.S. citizenship and local residency
Low income
No health insurance coverage
If you do not meet the criteria for state-funded treatment, you still have a few options to help make treatment more affordable. These options include:
Finding a facility that offers sliding scale payments or special financing. The facilities offering these options will work with you based on your income and what you can afford to pay each month.
Applying for scholarships or grants. These resources are typically funded by independent donors and organizations as charitable contributions. You can easily apply for one of these scholarships or grants through the Substance Abuse and Mental Health Services Administration (SAMHSA)2 or the California Grant Watch website.3
Addiction Treatment Settings
Inpatient
Inpatient is also sometimes referred to as residential care. It involves you spending both your days and nights, essentially living, within the facility as you go through treatment. Inpatient rehab also allows for a medical detox if you need it, which helps keep you safe during withdrawal.
Outpatient
Outpatient offers high-quality treatment while allowing you to live in your own home and go to work or school. This type of rehab offers different levels of care, such as partial hospitalization programs (PHPs), intensive outpatient programs (IOPs), standard outpatient, and aftercare.
Specialized Drug Rehabs in Santa Rosa
By now, you should have an understanding of just how different drug and alcohol rehabs in Santa Rosa can be. That's why it's good to have an idea of what types of treatment programs the city has to offer.
From specialized care to specific populations, here's what you'll find among drug and alcohol facilities and detox centers in Santa Rosa:

Rehab for specific populations: LGBTQ+ and veteran-focused drug rehabs in Santa Rosa address needs specific to the community while also offering a safe space to focus on your recovery.
Faith-Based: Christian and faith-based programs focus on connecting you with God or a higher power as you journey toward recovery. These programs often include prayer, Bible readings, and fellowship with your peers in addition to treatment.
Telehealth: Telehealth alcohol and drug addiction treatment centers offer care online through mediums such as your computer or phone. These programs can be convenient because they offer the same type of care as many outpatient programs without the need to leave the comfort of your own home.
Dual diagnosis: Dual-diagnosis care offers care for both substance use disorders and mental illness. Dual-diagnosis programs are uniquely equipped to treat those who suffer from mental illness and substance use disorders, or alcoholism.
Luxury: Luxury programs spare no expense when it comes to your recovery journey. These addiction treatment centers often have high-end amenities like massage therapy, saunas, and gym access. Luxury programs can be reminiscent of a spa or a resort vacation, but they're focused on your recovery.
Executive: Executive centers are tailored to your needs as a busy professional. These alcohol and drug programs often offer access to conference rooms, phones, and wireless internet to allow to get your work done while also working toward your recovery.
How to Choose the Right Santa Rosa Drug Rehab
As mentioned earlier, no two facilities work the same way. While most of them operate using evidence-based methods with proven recovery success, they also operate based on the individual philosophies of each facility.
That's why it's important to consider these philosophies and several other factors when narrowing down your choices. These include:
Location: The location of your treatment will undoubtedly affect the costs as well as your recovery, which is why you should think about the setting that will best suit your budget and health.
Costs: There's no use in including facilities in your list if you cannot afford them. So, make sure you understand your budget and how it aligns with other financial resources to narrow down your list.
Treatment type: The two primary types of treatment include residential and outpatient care programs. You'll want to search for the facilities offering availability for the program you require.
Philosophy: Each rehab will operate based on a philosophy, which could range from the traditional 12-step program to a more holistic approach that focuses on mental health or spiritual healing. Be sure to look into the various philosophies each program offers to make sure it aligns with your recovery needs.
Program rules: Different rehabs have different rules regarding chores, visitor allowance, support groups, and other aspects. Once you're in a program, you'll have to abide by these rules, so make sure you understand them clearly.
Amenities and features: Different facilities will have different amenities and features, including things like private or shared rooms, a swimming pool, spa treatments, fitness classes, and so on. If you're entering into a residential program, you'll want to think about what the facility has to offer to make your stay more comfortable.
Should You Travel for Drug and Alcohol Rehab in Santa Rosa?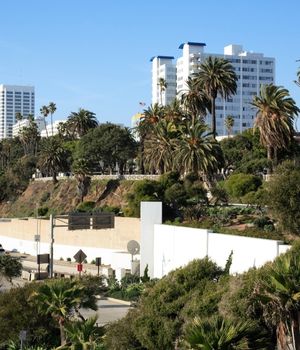 It's very common for people to seek treatment outside of their hometown or even their home state. Santa Rosa is no exception here, as it's considered to be a very peaceful and safe city. Situated on the Redwood Coast (around 55 miles north of San Francisco), Santa Rosa is most notable for its rolling hills and warm climate — both of which are what make it such a popular place to live and visit.
Generally speaking, many people choose to travel to accredited drug and alcohol rehabs in Santa Rosa because it allows them to:
Live closer to family for support during and after recovery
Relocate to a new city that can aid in recovery and prevent relapsing
Maintain privacy and confidentiality
Build new relationships
Attend a treatment facility that specializes in catering to specific populations, such as LGBTQ+ or faith-based populations
Receive better quality care
Whether or not you should travel to Santa Rosa for alcohol or drug rehab will depend entirely on the type of facility you're looking for. It will also depend on how the above factors apply to you and where you envision your treatment to take place.
One important thing to remember about Santa Rosa is that it's a large city within Sonoma County, which is a big part of California's wine country. It goes without saying that if you live in the area and are searching for drug or alcohol rehab, you may want to consider the neighborhood and its proximity to anything tempting.
Fortunately, there are plenty of safe and recovery-friendly neighborhoods to choose from when it comes to finding a drug and alcohol rehab in Santa Rosa.
Here's a quick list of the best neighborhoods in Santa Rosa to get you started:
McDonald Historic District — the city's historic neighborhood
Oakmont — Santa Rosa's "master-planned community"
Bennett Valley — one of the most peaceful suburbs in the city
Roseland — one of the most affordable and diverse neighborhoods
Memorial Hospital Neighborhood — a very safe and affluent neighborhood that's arguably the best for alcohol and drug rehab in Santa Rosa
Alcohol and Drug Laws in Santa Rosa, CA
In light of the opioid epidemic our nation is facing, California has been passing bills and rewriting laws in favor of helping individuals with substance use disorders and even non-violent law offenders. Here's a look at alcohol and drug laws that apply to the city of Santa Rosa:
Good Samaritan Drug Overdose Act: Like most states, California has a Good Samaritan law that provides a certain level of protection against arrest and prosecution for those seeking medical assistance at the scene of a drug overdose. This would include individuals with drugs or paraphernalia on their person (under certain amounts), as the goal is to ensure that those experiencing the overdose get the help they need.
AB 1535: Pharmacy Naloxone Bill: California has another state-wide bill that complements the Good Samaritan law by allowing pharmacies to offer over-the-counter naloxone for opiate and opioid overdose reversal. Now naloxone is accessible by regular residents of the state where it was initially obtained by prescription only or by health care professionals and authorities. This also means that individuals can administer naloxone in the event of an overdose emergency if necessary.
CA Proposition 47: California's Proposition 47 was implemented to reclassify drug possession offenses, changing them to misdemeanors instead of felonies. However, misdemeanors for drug possession can still have serious consequences, including up to a year or more in prison. The goal is to enforce the laws around drug possession in a way that gives non-violent offenders and first-time offenders a second chance rather than ruining their lives with felony charges — although felony charges may still occur depending on the substance in question and its quantity.