Virginia Alcohol and Drug Use Statistics
According to the United Health Foundation, the rate of overdose-related deaths per year involving opioids rose significantly to 1,193 between 1999 and 2018.22
Here is a quick overview of growing substance use issues in Virginia:3, 4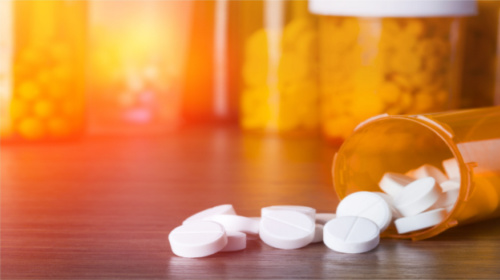 By 2015, the number of illicit opioid-related deaths surpassed that of prescription opioid-related deaths.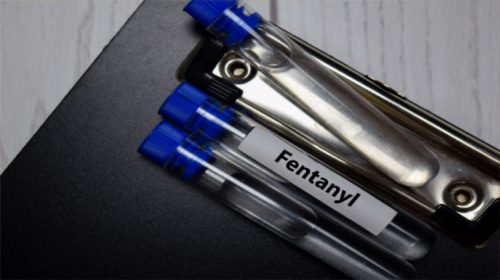 Fentanyl is now the leading cause of opioid-related deaths, causing 59.3% of all fatal overdoses in 2019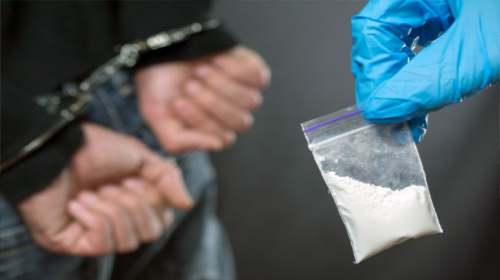 Fatal cocaine overdoses increased to 9.4% and fatal methamphetamine overdoses rose to 55.9% in 2019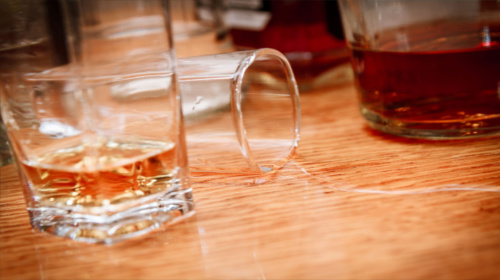 Alcohol-related fatal overdoses have increased since 2007 to roughly 1.5 annual deaths per 10,000 people
Cost of Alcohol and Drug Rehab in Virginia
The cost of alcohol and drug rehab in Virginia depends on several factors, including:
Treatment types: Will you need residential treatment or outpatient care?
Duration of the treatment program: This can range anywhere from 30 to 90 days, or longer depending on the severity of your substance use.
Amenities offered: These range from necessities, such as toiletries, to luxury-style accommodations, which alter costs significantly.
Location: Costs may vary significantly in the mountains, beach, or metropolitan areas.
Insurance coverage: Insurance can significantly lower the costs of drug and alcohol rehab in Virginia.
Alternative funding: You may be eligible for state funding, scholarships, or financing plans.
Accreditation: Accredited rehab centers are held to higher standards of care, required to train staff to the highest skill levels available, and treat clients using the best evidence-based practices in addiction therapy.
Among the 249 facilities for drug and alcohol rehab in Virginia that responded to the National Survey of Substance Abuse Treatment and Services in 2020, these payment options were accepted:9
How to Find Free Addiction Treatment in Virginia
Free or state-funded centers for drug rehab in Virginia are full-service facilities offering free or low-cost treatment. These facilities get their funding from both state and federal governments; in some cases, local governments make contributions. Local governing bodies include grant money, insurance programs like Medicaid, and corporate donations.
In order to be eligible for admittance, you should be prepared to provide the following information to be considered for treatment:
Proof of citizenship and state residency
Proof of income (or lack thereof)
Your family size
Proof of not having any health insurance
Does Insurance Cover Rehab in Virginia?
The Mental Health Parity and Addiction Equity Act (MHPAEA) of 2008 requires that healthcare insurers in all states provide plans that include both substance use disorder and mental health benefits.5 Therefore, if you have insurance, you should receive some level of coverage for most Virginia drug and alcohol rehabs.
In looking at types of insurance and what each one covers regarding alcohol and drug rehab in Virginia:
Private Insurance
Private health insurance plans should always cover at least the general costs of rehab and any mental health conditions for which you need treatment. If insured by providers such as United Healthcare, Cigna, Blue Cross Blue Shield (BCBS), Humana, Aetna, or even COBRA, then you should have coverage for treatment.
However, the amount of coverage you receive and the amount you must pay out of pocket will vary based on your provider. It also varies based on your specific insurance plan. So, you should check with your health insurance provider to explore the specifics of your coverage before entering a treatment program.
You should verify that the facility you choose is 100% in-network with your insurance provider. Otherwise, you could end up having to pay the full price for treatment if you choose a facility that is out of network.
Medicaid
Medicaid is both a state and federal insurance program that offers healthcare to low-income families. When it comes to alcohol and drug rehab in Virginia, Medicaid typically covers the basics of SUD treatment. This includes intervention assistance, medical detox, inpatient and outpatient care, family counseling, cravings medication and maintenance, and various other mental health treatment needs.
Keep in mind that not all Virginia drug and alcohol rehabs accept Medicaid. This means you should verify with each treatment facility on your list before making official arrangements.
Medicare
Medicare is a federally funded health insurance program designated for seniors over 65 and disabled individuals. Medicare is not free, as it comes with a monthly premium. That premium is based on the yearly income of a person.
Medicare is structured in four Parts, ranging from Part A to Part D. Each Part determines the type of treatment benefits your plan falls under, which means you may not get the coverage you need, or you may get everything you need.
Medicare Part A has listed deductible and coinsurance costs for the various time periods in which you stay at an inpatient rehab. As of this writing, the benefit period reflects these costs for medically necessary care:10
$1,556 deductible for Days 1-60
$389 coinsurance per day for Days 61-90
Days 91 and beyond: $778 coinsurance every "lifetime reserve" day for each benefit period (up to a maximum of 60 reserve days over your lifetime)
Medicare does not cover certain services, such as:10
Private duty nursing care
In-room television or phone
Personal amenities (toothpaste, socks, etc.)
Private rooming unless it is established to be medically necessary
TRICARE in Virginia
TRICARE is the Department of Defense healthcare program that provides health insurance coverage for uniformed service members, retirees & their families. Benefits include some coverage for addiction treatment services.
IHS-Funded Drug Rehabs
The Indian Health Service (IHS) provides comprehensive health service delivery systems for approximately 2.6 million American Indians and Alaska Natives belonging to 574 federally recognized tribes across 37 states. IHS rehabs provide free or low-cost treatment for Native Americans and Native Alaskans who need SUD treatment.
How to Finance Alcohol or Drug Treatment in Virginia
Often, insurance is not enough depending on what you must pay out-of-pocket for associated treatment costs. Whether you need supplemental funding for drug rehab in Virginia or do not have any insurance at all, these are your other options.
State-Funded Rehabs: Many centers for alcohol or drug rehab in Virginia also offer monthly payment plans to accommodate your financial situation. These payment plans work like a loan, where you can pay incrementally for your treatment rather than in one lump sum before or after the treatment.
The only caveat is that you likely must pay interest or fees associated with the payment plan. Each center has its own payment system, so it's important to verify the details with them.
Apply for a Rehab Scholarship: Rehab scholarships and grants typically are provided by the treatment facility; they apply to inpatient and outpatient centers. However, this type of funding often is funded through corporations that manage private facilities. Nonprofit foundations also contribute to rehab scholarships, which means you have several resources to find financing.
Rehab scholarships and grants are offered on an individual basis. This means your financial situation and condition will be evaluated before deciding how much you need this type of funding compared to others.
The most direct way to find rehab scholarships is by contacting the treatment facility. You can find grant opportunities by using the SAMSHA website, as well.6

Find a Sliding-Scale Rehab Program: Sliding-scale rehab programs are more common than most people realize. These programs offer people more flexibility because the system lets you pay based upon your personal income and several other factors. These factors include your financial resources, the type of treatment you require, and your ability to make consistent payments.
Addiction Treatment Settings
Here are the levels of care you can generally expect to find in Virginia:
Medical Detox
Withdrawal can be a very painful, stressful, and potentially life-threatening experience. This is especially true for those dependent on alcohol, barbiturates, and benzodiazepines. The entire process can last several weeks, with the severity and duration depending on the following factors:7
Types of substance(s) being used
Duration of substance use
The amount of substance(s) used at one time
Any other co-occurring health or mental health conditions
Medical detox typically involves round-the-clock care and supervision, plus certain medications to aid in symptomatic relief. Detox is often the first step of the recovery process in Virginia, regardless of the type of substance being used.
Residential or Inpatient
This is the most intensive treatment setting, involving 24/7 care. During residential treatment, you live at the rehab facility and participate in several forms of therapy, including individual and group counseling, medication administration, and recreational therapy.
Outpatient Rehab
There are three types of outpatient treatment
Standard outpatient treatment: Standard outpatient treatment only requires a few hours of therapy and treatment each week, making them the least intensive of all outpatient options. For those utilizing standard outpatient treatment, attending support group meetings such as Narcotics Anonymous (NA) or Alcoholics Anonymous (AA) usually is required.
While all types of treatment require peer support in some shape or form, support group meetings are not a substitute for actual treatment. However, they help you build a strong foundation of guidance, understanding, and friendship with people going through similar experiences.
Intensive outpatient substance abuse treatment (IOPs): Intensive outpatient programs (IOPs) work similarly to PHPs in that they require several hours of treatment or therapy daily. However, rather than requiring seven days of commitment a week, treatment typically starts at only five days per week.
Partial hospitalization programs (PHPs): Partial hospitalization programs (PHPs) are outpatient treatment programs that can function as a step down between inpatient and standard outpatient care. They run on stringent schedules involving several hours of treatment attendance each day. This means you will be expected to commit time outside of your daily obligations to treatment at a designated facility. However, you can return home afterward.
PHPs often serve as a transitional part of treatment, meaning they may be required after inpatient care. They also serve as the next best treatment solution for individuals who cannot take time away from their jobs, families, or education.
Telehealth and Virtual Addiction Treatment
Telehealth and virtual therapy make treatment much more accessible. These virtual services make it easy for individuals who live in isolated locations or have disabilities and cannot physically attend treatment to get specialized care. However, if you require medical detox and inpatient care, virtual drug rehab in Virginia cannot offer the services and medical attention you need to recover.
Aftercare Options for Recovery Success
Aftercare is any type of ongoing care received after completing a treatment program. During inpatient treatment, a therapist will help you develop an aftercare plan for early recovery and relapse prevention.
Aftercare can include any one of the following elements:
Residing in a sober living home as you transition out of residential care into daily life
Attending local support group NA or AA meetings
Continuing individual counseling
Participating in alumni programs at your rehab facility
Specialized Alcohol and Drug Rehabs in Virginia
These are some specialized alcohol and drug rehab options available to specific demographics in Virginia:
Holistic Rehab
Holistic Detroit drug rehabs focus on treating both the mind and body to provide a comprehensive, "whole-person" approach to addiction recovery. These facilities typically offer a variety of non-traditional therapies, such as yoga, nature therapy, meditation, animal therapy, and others. These rehabs also provide more standard, evidence-based therapies in addition to their holistic offerings.
LGBTQ+ Rehab
Rehabs that specialize in treating members of the LGBTQ+ community provide a safe space for patients to recover from drug and alcohol addiction. Providers also understand challenges unique to this community, such as internalized homophobia and transphobia, family rejection, social exclusion, and discrimination.
Men-Only or Women-Only Rehab
Men and women are mentally, emotionally, and physically affected by substance use disorders in different ways. Therefore, men and women also recover differently, which requires different treatment approaches.
Women-only and men-only rehab facilities allow individuals to receive treatment based on these different contributing factors leading to substance use disorders regarding the gender specifics.
Teen Rehab
Teen rehab focuses on the significant changes—psychological, physiological, and social that adolescents experience that often contribute to their ongoing substance use.
These types of facilities are designed to address teenagers on an individual level to provide proper treatment along with the tools to cope with the various pressures that tend to trigger them to become dependent on substances.
Regional Considerations for Rehabs in VA
Is Virginia the right destination for your treatment? Here are some regional considerations you'll want to keep in mind:
Virginia is rich in geographical variety, from its mountain ranges to metropolitan areas to the coast. The most populous cities include Richmond, Virginia Beach, Norfolk, Chesapeake, and Newport News. People living in areas that cover 88% of the state consider their communities rural. By contrast, nearly three quarters of Virginians live in areas identified as urban or suburban, covering just 12% of Virginia's land.
Substance Laws in Virginia
With the ongoing increase in substance use and its subsequent rise in overdose-related deaths, there is a serious stigma to contend with. It is enough to keep people from seeking treatment for themselves or from helping others when a serious situation arises.
Fortunately, Virginia legislation is working to combat this stigma so persons with SUDs feel safe enough to get help—and a second chance.
The Virginia State Good Samaritan Law: As of 2015, Virginia passed its Good Samaritan law alongside many other states. This law protects individuals who use illicit substances from legal prosecution should they call emergency services for medical attention for themselves or someone else in the event of an overdose. This law is designed to prevent the increasing number of overdose-related deaths due to bystanders being afraid of punishment.
Employee Protections for Addiction Treatment: In Virginia, substance use disorders are considered a disability under the Americans with Disabilities Act (ADA). Therefore, employees with substance use disorders are protected from being discriminated against or fired for having a substance use disorder in the present or the past.
However, the ADA will not protect individuals who use substances during work hours, which is grounds for disciplinary action at the discretion of the employer.
The Mental Health Parity and Addiction Equity Act: The Mental Health Parity and Addiction Equity Act passed in 2008. As with all the other states, Virginia has been expanding health coverage and working out the finer details of its implementation.
This law ensures that substance use treatment and mental health treatment are both covered by insurance. In addition, under this law, insurance providers are prohibited from limiting the benefits associated with mental health care and substance use programs so treatment is more accessible.
Resources