Expert Insights

If you think kids don't need to be monitored on social media, think again. It's frighteningly easy for kids to log on to their social accounts, perform a quick search, click a few buttons, and order what they mistakenly believe are "safe" pharmaceuticals like OxyContin or Xanax. Days later, a package arrives in the mail containing deadly fentanyl-laced pills. A great example of this scheme is a recent case that came before the VA district attorney's office, where three California-based drug traffickers pled guilty to supplying a VA man with staggering amounts of fentanyl-laced pills purchased on Snapchat and Instagram. That same batch of fentanyl was linked to two teenage overdoses in Wise County, Virginia.

~ Nikki Seay
Top 6 Drug Rehabs in Virginia
Every alcohol and drug rehab in Virginia offers its own set of unique amenities, programs, and therapies. Evidence-based treatment is available at multiple inpatient centers in Virginia. These facilities often provide a range of therapies, faith-based treatments, and outpatient options for recovery.
Below are the top six addiction treatment centers in Virginia based on the following criteria:
Offering evidence-based treatment
Accreditation
Certifications
Client testimonials / reviews
Best in East VA: New Season Treatment Center – Richmond
A full range of opioid addiction treatment and recovery services are offered by New Season Treatment Center in Richmond and the surrounding areas, including Bensley, Bellwood, Chester, Chesterfield, Wilkinson Terrace, and Midlothian. They provide comprehensive outpatient care that includes all the services needed for opioid recovery in one low fee.

Treatment programs include:

Medication-Assisted Treatment (MAT) – such as methadone, buprenorphine, or Suboxone, to address withdrawal symptoms and cravings
Individual, group, and family counseling
Medically supervised withdrawal
Medical exams to ensure safety
Convenient outpatient services
confidentiality
Take-home benefits after meeting key criteria

Treatment programs are supported by:

Location and contact information:
9609 Jefferson Davis Highway
Richmond, VA 23237
877-284-7074
Best Opiate Treatment: Crossroads Treatment Center – Danville
Crossroads provides people with substance use disorders and mental illnesses with evidence-based care. They specialize in medication-assisted treatment and counseling to provide the most effective treatment for your addiction.

Treatment programs include:

Medical assessments
Clinical assessments
Individualized treatment planning
Individual or group counseling
Medical care
Medication-assisted treatment
Relapse prevention & stabilization

Treatment programs are supported by:

LegitScript certification

Location and contact information:
1555 Meadowview Dr
Danville, VA 24541
(800) 805-6989
Best Luxury Rehab: Mount Regis Center – Salem
Located in Salem, Virginia, Mount Regis Center is a leading provider of addiction treatment services. They also care for patients who have certain co-occurring mental health concerns. From dedicated staff members to comfortable amenities, Mount Regis Center promises its patients a comprehensive treatment experience that is founded on compassion and clinical excellence.

Treatment programs include:

Medical detox services
Inpatient or residential care
Partial hospitalization programs (PHPs)
Intensive outpatient programs (IOPs)
Aftercare plans

Treatment programs are supported by:

Commission on Accreditation of Rehabilitation Facilities (CARF) accreditation
Better Business Bureau accredited business

Location and contact information:
125 Knotbreak Rd
Salem, VA 24153
(866) 553-0419
Best Holistic Rehab: Bridging The Gaps – Winchester
For over 20 years, this drug and alcohol rehab center in Winchester, Virginia, has helped individuals that struggle with addiction to transform their lives. Bridging the Gaps provides quality, compassionate and comprehensive care for adults in need of substance abuse treatment. They use an integrated approach to treatment that is designed to support your health and overall well-being.

Treatment programs include:

Inpatient or residential care
Partial hospitalization programs (PHPs)
Intensive outpatient programs (IOPs)
Standard outpatient programs

Treatment programs are supported by:

Commission on Accreditation of Rehabilitation Facilities (CARF) accreditation
American Society of Addiction Medicine (ASAM) member
FoRSE Data Site NAATP Foundation for Recovery Science and Education member

Location and contact information:
31 S. Braddock Street
Winchester, VA 22601
540-535-1111
Best Teen Rehab: Newport Academy – McLean
One of the nation's leading teen treatment centers for mental health, Newport Academy treats adolescents between the age of 12 and 18 who are struggling with teen depression, anxiety, trauma-related issues, co-occurring eating disorders, other teen mental health issues, and teenage substance abuse.

Treatment programs include:

Teen inpatient or residential care (ages 12-18)
Young adult inpatient or residential care (ages 18-32)
Partial hospitalization programs (PHPs)
Intensive outpatient programs (IOPs)
Virtual IOPs
Alumni programs

Treatment programs are supported by:

Joint Commission accreditation

Location and contact information:
1318 Kurtz Rd
McLean, VA 22101
(703) 665-1914
Best Rated Rehab: Recovery Unplugged – Annandale
Recovery Unplugged Northern Virginia Treatment Center provides a variety of care services for people struggling with substance use disorder and mental health challenges. Their Annandale, VA, treatment center is staffed with expert doctors and therapists and is located less than an hour away from Washington, D.C.

Treatment programs include:

Access to detoxification
Inpatient treatment
Outpatient treatment
Medication-assisted treatment
Music-assisted treatment
Comprehensive behavioral rehab
Online treatment

Treatment programs are supported by:

Joint Commission accreditation
Better Business Bureau accredited business
LegitScript certification

Location and contact information:
5105Q Backlick Rd
Annandale, VA 22003
(800) 557-3422
How Many Drug & Alcohol Overdoses Are There in Virginia?
Here is a quick overview of growing substance use issues in Virginia:3, 4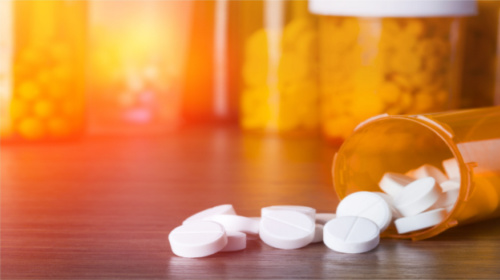 By 2015, the number of illicit opioid-related deaths surpassed that of prescription opioid-related deaths.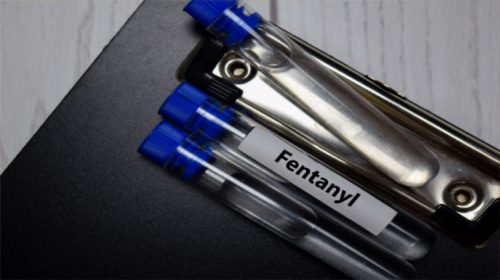 Fentanyl is now the leading cause of opioid-related deaths, causing 59.3% of all fatal overdoses in 2019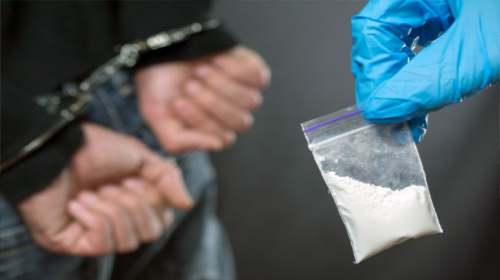 Fatal cocaine overdoses increased to 9.4% and fatal methamphetamine overdoses rose to 55.9% in 2019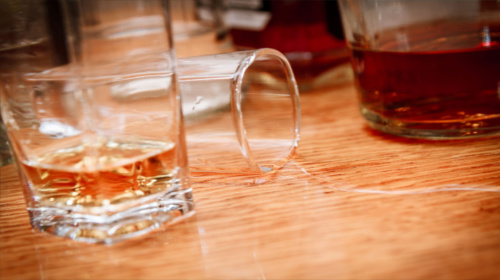 Alcohol-related fatal overdoses have increased since 2007 to roughly 1.5 annual deaths per 10,000 people
How Much Does Alcohol and Drug Rehab Cost in Virginia?
The cost of treatment in Virginia depends on several factors, including:
Treatment type: Do you need residential treatment or outpatient care?
Duration of the program: This can range anywhere from 30 to 90 days, or longer depending on the severity of your substance use.
Amenities offered: These range from necessities, such as toiletries and food, to luxury-style accommodations, which alter costs significantly.
Location: Costs may vary significantly in the mountains, beach, or metropolitan areas.
Insurance coverage: Plans can significantly lower your out-of-pocket costs.
Alternative funding: You may be eligible for state funding, scholarships, or financing plans.
Accreditation: Accredited rehabs in Virginia are held to higher standards of care, required to train staff to the highest skill levels available, and proven to treat clients using the best evidence-based practices in addiction therapy.
Among the 249 facilities for drug and alcohol rehab in Virginia that responded to the National Survey of Substance Abuse Treatment and Services in 2020, these payment options were accepted:9
How to Find Free Addiction Treatment in Virginia
Free or state-funded rehabs are full-service addiction treatment facilities and detox centers in Virginia that offer services at an affordable price. These facilities get their funding from both state and federal governments; in some cases, local governments make contributions. Local governing bodies include grant money, insurance programs like Medicaid, and corporate donations.
In order to be eligible for admittance, be prepared to provide the following information to be considered for treatment:
Proof of citizenship and state residency
Proof of income (or lack thereof)
Your family size
Proof of not having any health insurance
Does Insurance Cover Rehab in Virginia?
The Mental Health Parity and Addiction Equity Act (MHPAEA) of 2008 requires that healthcare insurers in all states provide plans that include both substance use disorder and mental health benefits.5 That means, if you have insurance, you should receive some level of coverage for most Virginia addiction treatment centers.
In looking at types of insurance and coverage regarding recovery:
Private Insurance
The Mental Health Parity and Addiction Equity Act requires all insurance providers to cover substance abuse treatment to some extent. Because each plan differs regarding specific coverage, it is important for Virginia residents to confirm what their particular plan includes.
Virginia Medicaid
Virginia Medicaid is a government program that provides health insurance for low-income Virginia residents. To receive Medicaid, residents must meet income requirements and apply for the coverage.
Medicare
Medicare is a federally funded health insurance program for Americans aged 65 and over and certain individuals with disabilities. To participate in the program, Virginians must meet requirements and pay a monthly premium based on income. Benefits may include coverage for substance abuse treatment, if the rehab facility chosen accepts Medicare as a form of payment.
TRICARE in Virginia
TRICARE in Virginia (East region) is a nationwide program that provides health insurance coverage for U.S. military personnel, veterans, and their dependents. Benefits include some coverage for addiction treatment services.
IHS-Funded Drug Rehabs
Indian Health Service (IHS) rehabs provide free or low-cost treatment for Native Americans and Native Alaskans who need SUD treatment.
How to Finance Treatment Costs in Virginia
Sometimes insurance coverage is not enough, depending on what you have to pay out-of-pocket for associated treatment costs. Whether you need supplemental funding for drug rehab in Virginia or you don't have insurance coverage, these are some additional options.
State-Funded Rehabs: Some rehabs in Virginia offer low-cost or no-cost treatment to those who otherwise can't afford to pay. To qualify for state-funded care, Virginians typically need to provide proof of income, family size, proof of lack of health insurance, and proof of state residency.
Apply for a Rehab Scholarship: There are often scholarships available through the treatment facility; they usually apply to both inpatient and outpatient centers. Rehab scholarships and grants are offered on an individual basis. This means your financial situation and severity of addiction will be evaluated before deciding how much you need this type of funding compared to others. The most direct way to find rehab scholarships is by contacting the treatment facility.
Sliding Scale Payment Plan Options: Sliding-scale payment plans are more common than most people realize. These programs offer people more flexibility because the system lets you pay based upon your personal income and several other factors (financial resources, the type of treatment you require, your ability to make consistent payments, etc.).
Understanding Levels of Care for Addiction Treatment
Here are the levels of care you can generally expect to find in Virginia:
Medical Detox
Withdrawal can be a very painful, stressful, and potentially life-threatening experience. This is especially true for those dependent on alcohol, barbiturates, and benzodiazepines. The entire process can last several weeks, with severity and duration depending on the following factors:7
Types of substance(s) being used
Duration of substance use
The amount of substance(s) used at one time
Any other co-occurring health or mental health conditions
Medical detox typically involves round-the-clock care and supervision, plus certain medications to aid in relief of withdrawal symptoms. Detox is often the first step toward drug rehab in Virginia, regardless of the type of substance being used.
Residential or Inpatient Care
This is the most intensive treatment setting, involving 24/7 care. During residential treatment, you live at the rehab facility and participate in several forms of therapy, including individual and group counseling, medication administration, and recreational therapy.
Outpatient Care
There are three types of outpatient treatment:
Standard outpatient treatment only requires a few hours of therapy and treatment each week, making it the least intensive of all outpatient options. For those utilizing standard outpatient treatment, attending support group meetings such as Narcotics Anonymous (NA) or Alcoholics Anonymous (AA) is usually required.
Intensive outpatient treatment programs (IOPs) work similarly to PHPs in that they require several hours of treatment or therapy daily. However, rather than requiring seven days of commitment a week, treatment typically starts at only five days per week.
Partial hospitalization programs (PHPs) are outpatient treatment programs that can function as a step down between inpatient and standard outpatient care. They run on stringent schedules involving several hours of treatment attendance each day. However, you can return home afterward. PHPs offer many of the same treatment methods used in inpatient care.
Aftercare
Aftercare begins once you complete inpatient or outpatient treatment. These programs provide continued support to prevent relapse. This may include 12-step meetings, transitional housing, or therapy.
Telehealth and Virtual Addiction Treatment
Telehealth and virtual therapy make treatment much more accessible. These virtual services make it easy for individuals who live in isolated locations or have disabilities and cannot physically attend treatment to get specialized care. However, if you require medical detox and inpatient care, virtual drug rehab in Virginia cannot offer the services and medical attention you need to recover.
What Specialized Rehab Options Are Available in Virginia?
These are some specialized alcohol and drug rehab options available to specific demographics in Virginia:
Holistic Treatment
Holistic treatment centers focus on treating both the mind and body to provide a comprehensive, "whole-person" approach to addiction recovery. These facilities typically offer a variety of non-traditional therapies, such as yoga, nature therapy, meditation, animal therapy, and others. They also incorporate more standard, evidence-based therapies with holistic treatments.
LGBTQ+
Rehabs that specialize in treating members of the LGBTQ+ community provide a safe space for patients to recover from drug and alcohol addiction. Providers also understand challenges unique to this community, such as internalized homophobia and transphobia, family rejection, social exclusion, and discrimination.
Men-Only or Women-Only
Men and women are mentally, emotionally, and physically affected by substance use disorders in different ways. So it goes without saying that men and women recover differently, which requires different treatment approaches. Women-only and men-only rehab facilities allow individuals to receive treatment based on these gender-specific factors.
Teen
Teen rehab focuses on the significant changes – psychological, physiological, and social – that adolescents experience and are known to contribute to ongoing substance use. These types of facilities are designed to address teenagers on an individual level and provide the proper tools to cope with pressures that tend to trigger them.
Virginia Drug Laws
In Virginia, lawmakers have enacted the following policies to govern substance use, overdoses, and addiction treatment.12,13
The Virginia State Good Samaritan Law: As of 2015, Virginia passed its Good Samaritan law alongside many other states. It offers protection for individuals who use illicit substances and experience or witness an overdose. It encourages Virginia residents to call 911 without fear of legal repercussions for minor drug-related charges.
Employee Protections for Addiction Treatment: In Virginia, substance use disorders are considered a disability, per the Americans with Disabilities Act. This means employees are protected from discrimination for having a substance use disorder. However, this law does not prevent employers from taking disciplinary action against employees who use substances during work hours.
First-time Offender Program: First-time drug offenders in Virginia can use this program to avoid jail time. Residents charged with possession can have charges deferred if they agree to enter a drug rehab in Virginia and complete the program. Conditions may include community service, substance abuse education, substance abuse treatment, and random drug tests. Successful completion of all conditions can result in a dismissal of the drug charges.