Riverside Alcohol and Drug Use Statistics
Located about 50 miles southeast of Los Angeles, Riverside, and Riverside County is part of a well-known drug-trafficking pipeline. In June 2021, two Riverside men and ten others were arrested and charged with attempting to bring more than 150 pounds of methamphetamine into the area.1
The drug use statistics in the area reflect that activity: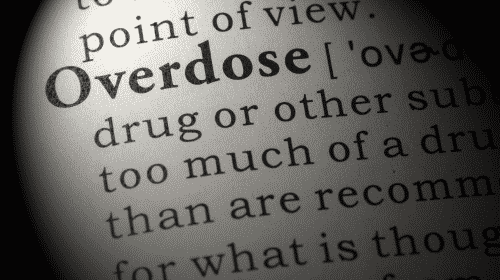 In 2021, the county had 769 overdose deaths, up from the previous year.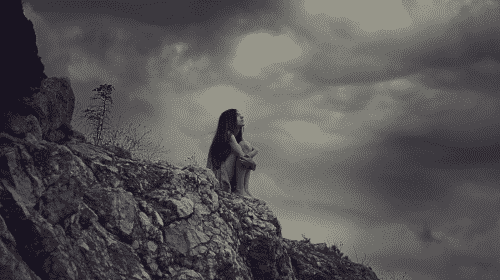 Methamphetamine was the drug most often seen with overdoses, followed by fentanyl.2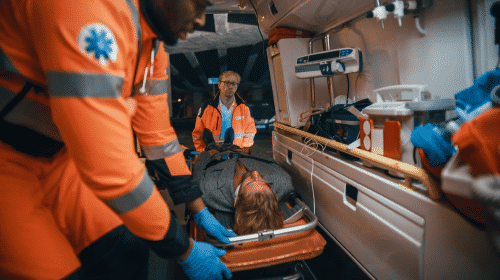 Between January-April 2022, EMS responded to 250 drug overdoses in Riverside, more than any other city in the county.3
Cost of Drug Rehab in Riverside
A Riverside drug rehab will vary in cost and depends on many factors. Is it inpatient or outpatient? How long is the program? What types of amenities does it offer?
Private insurance can help keep costs down. If you don't have insurance and price feels like a barrier to treatment, there are free and low-cost options available as well.
Low-Cost and Free Drug Rehab Centers in Riverside
Free drug and alcohol rehabs in Riverside are available to those who do not have insurance or have limited income. These facilities are typically government-funded and will have residency and income requirements that must be met before you can qualify.
Detoxification, outpatient, and residential treatment programs are available to Riverside County residents. You can call a toll-free number for an assessment by a substance use certified counselor or walk into one of the county clinics located in Riverside for an in-person assessment.6
Does Insurance Cover Rehab Center Costs?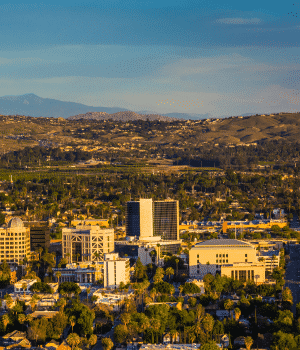 Part of the Affordable Care Act requires health insurers to cover drug rehab in Riverside. However, benefits can vary depending on your provider.
Private Insurance 
Private insurance should cover the following services:
Treatment for co-occurring substance use and mental health disorders
Medi-Cal
Medi-Cal is California's Medicaid program, which covers various healthcare services for low-income adults. With this program, you can get access to free or low-cost drug or alcohol treatment. Not all facilities and detox centers in Riverside accept Medi-Cal, so you'll want to search for an in-network provider.
Medicare
Medicare is a federal health insurance program that helps people over 65 or those younger than 65 with a disability. It can be used to cover the cost of drug and alcohol rehab, but there are restrictions. It's best to contact Medicare directly to make sure you're clear about your coverage.
Does Your Insurance Plan Cover Addiction Treatment?
When it comes to insurance, all plans are not created equal. Particularly when it comes to what types of services are covered and the places your provider considered in-network.
It's best to call our helpline at 800-926-9037 (
Who Answers?) directly to speak to one of our support specialists. They can verify your insurance coverage and help you identify the right rehab in Riverside.
You can also call the number on the back of your insurance card to confirm coverage directly with your provider.
How to Finance Addiction Treatment in Riverside
If you don't have insurance or don't qualify for a state-funded facility, here is a list of other ways you can finance Riverside alcohol rehabs.
Choose a Program That Offers Payment Plans: Much like a car loan that you pay back monthly, there are drug and alcohol rehabs in Riverside that offer payment plans. The cost of your care is broken into management payments over time instead of paying for all the costs upfront.
Apply for a Scholarship: Some facilities do offer individual scholarships. It will take a bit of research to see if an addiction treatment center near you offers this option. You can also compile a list of rehabs you think will work and call to see if they offer any scholarships. Typically, the facility will have you fill out a form to see if you qualify. Grants are also offered through the Substance Abuse and Mental Health Services Administration.
Find a Sliding-Scale Program: Finding Riverside drug rehabs that offer a sliding-scale program is another option. The facility will work with you to create a personalized monthly cost based on what you can realistically pay.
Addiction Treatment Settings
Your specific needs will help determine the type of addiction treatment setting that will work best. There is a range of options that vary in intensity and length of time.
Medical Detox
Detox is the body's process of removing a substance from the body. Medical detox involves interventions such as medication or other therapies to safely manage the side effects that can come from withdrawal. It is typically the first step in the treatment process. Once you have recovered from withdrawal, you can move on to the next phase of your care.
Substances that require medical detox often pose a higher risk for complications in patients during withdrawal. These substances include alcohol, heroin, opioids, and prescription drugs such as Oxycontin.
Inpatient Rehab
Inpatient or residential programs provide a safe and supportive setting for the evaluation, treatment, and rehabilitation of people with substance use disorders. These facilities offer 24/7 care supervised by a medical professional. The length of stay averages between 30 to 60 days but can be longer.
Patients participate in a structured daily schedule consisting of individual and group therapy, recreational activities, education, and other services as needed. Inpatient is a good fit for people who need to focus 100% on their recovery.
Partial Hospitalization Programs
A partial hospitalization program (PHP) involves going to the hospital for around 20 hours a week during the day. Patients do not stay overnight. A PHP offers a mix of outpatient individual and group counseling in a medical setting. Nurses and physicians can assist with needed care such as medical detox.
A PHP is frequently used as a step-down from inpatient. Other times, a PHP is used if the patient has suffered a relapse and needs some more intensive services.
Intensive Outpatient Programs
An intensive outpatient program or IOP requires patients to spend 9 or more hours a week in care. Patients often enter an IOP from an inpatient or PHP. An IOP can last a few weeks or several months. Patients follow an individualized plan that includes individual counseling but emphasizes more on group therapy.
Some programs may offer programs in the evening to accommodate people at work or school, while others are run during the day.
Standard Outpatient
Standard outpatient is not as intense as an IOP and requires less time per week. Services include counseling, education, and connection to support groups and community services. Compared to inpatient, outpatient can last for months and taper down as the person progresses through their recovery.
Outpatient allows the patient to live at home and continue their daily activities while still receiving treatment for their substance use disorder.
Aftercare 
Inpatient and outpatient programs are just one step on the road to sobriety. For many, adjusting to life after treatment can be even more challenging than rehab itself. Aftercare options provide the support needed to prevent a relapse.
Specialized Drug Rehabs in Riverside
Drug and alcohol rehab in Riverside can sometimes tailor its services to specific populations, such as military veterans or teens. These facilities offer special programming designed to address the unique needs of these groups.
Veteran
Approximately 250,000 service members transition out of active duty and into civilian life every year.7 That's in addition to the estimated 17.4 million military veterans currently living in the U.S.8 Many veterans face physical and emotional challenges that put them at higher risk for developing a substance use disorder.
LGBTQ+
According to the Substance Abuse and Mental Health Services Administration, among LGBTQ+ adults with a substance use disorder, 1 in 2 struggled with illicit drugs, 3 in 5 with alcohol, and 1 in 6 with both drugs and alcohol.10 Additionally, close to 2 million LGBTQ+ adults has co-occurring substance use and mental health disorder.10 The majority of them do not get the care they need. More than 86% of this population do not receive treatment for a substance use disorder or their co-occurring disorders.10
Men-Only
Compared to women, men are more likely to use illegal drugs and to start misusing drugs or alcohol at a younger age.11 Because of this, men have a rate of substance use disorder twice that of women.11 Men are also more likely to misuse alcohol.12
Women-Only
Women with substance use disorders face unique challenges in their addiction treatment. As the primary caregiver for the majority of families, women may not have the option to leave their children or give up family responsibilities to go into rehab. A women-only facility has programs that can address the common barriers to care women face.
Teen 
Teen rehabs understand the importance of adolescents and teens having their own space for addiction recovery in which they can support one another from an understanding and empathetic place. Teens may have different needs than adults, such as help with family dynamics, co-occurring mental health disorders, and education.
Young Adult
The earlier someone starts using drugs, the greater the chances they continue using them and eventually form an addiction.12 Substance abuse among teens can also lead to high-risk behaviors that can be devastating.
Should You Travel for Drug and Alcohol Rehab in Riverside?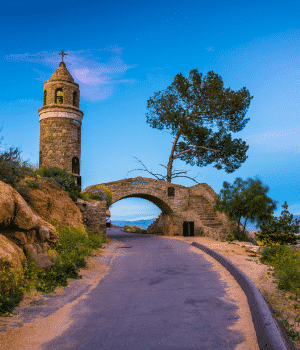 For some people, it makes sense to seek help close to home. However, you may want to consider traveling to a city like Riverside for drug or alcohol rehab. A more urban area can offer a wider variety of choices. A change of scenery can also help remove you from potentially triggering situations.
Riverside is a large city that features many different neighborhoods with a variety of amenities:
Downtown Riverside: Downtown Riverside is home to more than a dozen historical sites and 30 city-designated landmarks. It's also close to Fairmount Park, where you can hike to the top of Mt. Rubidoux.
Wood Streets: Located near downtown, the Wood Streets neighborhood features beautiful landscaping, narrow streets, and historic homes.
Canyon Crest: Canyon Crest is one of the largest and most diverse neighborhoods in the area. It features a hilly landscape that offers stunning views of the town and several walking and hiking trails.
Mission Grove: Mission Grove offers easy access to the city's major expressways. Its name reflects the history of Riverside, including the Mission Inn and the citrus groves.
Orangecrest: Orangecrest is bordered by March Air Force Base and Mission Grove. Orange Terrace Park offers baseball and softball fields, basketball courts, a picnic area, and a Splash Pad.
La Sierra: La Sierra is located on Riverside's western edge and is home to La Sierra University. On campus, you'll find an arboretum, a beautiful library, museums, and an observatory.
Alcohol and Drug Laws in Riverside
Drug Court/Recovery Opportunity Center: Riverside County has four adult offender drug court programs, including one in Riverside. Drug Courts are structured, intensive outpatient programs designed for felony, non-violent offenders with a substance use disorder. The collaborative approach includes teams from the Superior Court, Probation, District Attorney, Public Defender, and the Department of Mental Health.
California Good Samaritan Overdose Prevention Law: The Good Samaritan Law is designed to help prevent overdose deaths. The law gives limited immunity to people who call 911 to get help for someone who has overdosed. Neither the caller nor the victim will be charged with the possession of a small number of drugs. People could still face charges if they are found in possession of enough drugs that would suggest trafficking or sales.
Employee Protections for Addiction Treatment: In California, an employer with 25 or more employees must reasonably accommodate any employee who voluntarily enters a drug or alcohol rehab. The labor code allows employees to use accrued sick leave during this time. Employers may also allow the employee to use vacation leave or other paid time off. This type of time off may also be covered under the Family and Medical Leave Act or the California Family Rights Act if the employee is eligible and has a serious health condition. Employers must make every reasonable effort to keep information about the employee's treatment private.
If you're looking for accredited drug rehab centers in Riverside or need more specialized care, we are here to help you sort through the options. Call our free and confidential helpline 24/7 at 800-926-9037 (
Who Answers?) to speak to a support specialist.
Resources