Drug and Alcohol Misuse Statistics in Pico Rivera, CA
Substance abuse data compiled by the Los Angeles County Department of Public Health and the CDC highlights the following statistics for the Pico Rivera area:1,3,4

64%
64% of individuals admitted to publicly funded treatment in SPA 7 in 2020 identified as male, and nearly 78% identified as Latinx.
4,338
In 2020, Service Planning Area 7, to which Pico Rivera belongs, recorded 4,338 admissions to publicly funded addiction treatment programs.
Traveling to and Within Pico Rivera, CA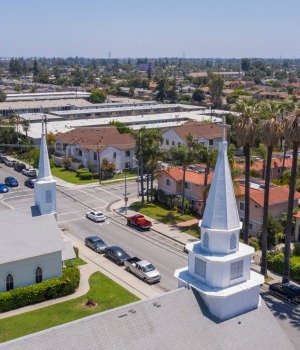 Before you travel to Pico Rivera for treatment or come to the city to visit a loved one in rehab, it's smart to familiarize yourself with the area. These tips can help you plan your trip:
Your best option for flights into the area is Long Beach Airport, a 25-minute drive south of Pico Rivera. You can also fly into the much larger Los Angeles International Airport, about 40 minutes east of the city by car.
Interstates 5, 105, 605, and 710 are easily accessible from Pico Rivera, as are State Routes 60 and 72.
Pico Rivera is home to several affordable, two- and three-star hotels and motels, as well as a few higher-end accommodations. Nearby Downey, Commerce, and Whittier also have dozens of lodging options at several price points.
You'll need some form of vehicle transportation to get around most of Pico Rivera, as the majority of the city isn't highly walkable.
Pico Rivera's Dial-a-Ride program offers free, curb-to-curb pick-ups and drop-offs for elderly persons and those living with disabilities. The city's Dial-a-Cab service also provides low-fare transportation throughout the city.
Taxi services, Lyft, and Uber are all available in the Pico Rivera area, all with relatively short wait times.
The city is home to several public parks, including Pio Pico State Historic Park, Rivera Park, Smith Park, and Pico Park. If you enjoy hiking, Sycamore Canyon Trailhead and Whittier Narrows Recreation Area are both located just outside the city limits.
Local attractions include the Ruth B. Shannon Center for the Performing Arts, the Pico Rivera Historical Museum, Whittier Art Gallery, the Discovery Cube, Cerritos Sculpture Garden, and much more. Pico Rivera is just 11 miles from Los Angeles, so you'll have no shortage of options if you're looking for something fun to do.
Resources