Expert Insights

Advocacy groups in South Dakota have been crying out for measures to combat methamphetamine addiction and associated crimes. I was pleased to read a recent news article that state senator Michael Rohl amended a bill (the state felony ingestion charge) which in effect funnels those who would normally go into the overcrowded prison system into addiction treatment instead. I think this is a great idea because I know many people in recovery who would not be there had they not been given a chance to change by the criminal justice system. Given the cost of prison, I can see how encouraging people into treatment will save the state money!

~ Olivia Pennelle
Top 5 Drug Rehabs in South Dakota
Below are the top five addiction treatment centers in South Dakota based on the following criteria:
Offering evidence-based treatment
Accreditation
Certifications
Client testimonials / reviews
Keystone Treatment Center – Canton
Keystone Treatment Center, located in Canton, South Dakota, is a comprehensive addiction and mental health treatment facility for men and women over the age of 18. This 12-Step based treatment center offers individualized plans of care for people seeking to overcome drug and alcohol addiction, compulsive gambling,and co-occurring mental health issues.

Keystone Treatment Center specializes in:

Detox Treatment
Inpatient Rehab
Intensive Outpatient Program (IOP)
Dual Diagnosis
Young Adult Program
Veterans Program
Faith-Based Program
Native American Program
Chronic Pain Program
Gambling Disorder Program
Law Enforcement Program
Medical and Legal Professional Program

Treatment programs are supported by:

The Commission on Accreditation of Rehabilitation Facilities (CARF)
The American Society of Addiction Medicine (ASAM)

Location and contact information:
1010 East 2nd Street
Canton, SD 57013
605-519-2077
Project Recovery – Rapid City
Located in Rapid City, South Dakota, Project Recovery is an outpatient rehab center specializing in the use of medication-assisted treatment (MAT) to treat opioid and alcohol addiction, as well as meth and tobacco addictions. They also provide a full spectrum of individual and group counseling services, telemedicine appointments, and walk-in assessments. Financial assistance and sliding scale payment plans are available.

Project Recovery specializes in:

Detox Treatment
Outpatient Rehab
Telemedicine
Medication-Assisted Treatment (MAT)
Counseling
Treatment of Hepatitis C
Peer Support

Location and contact information:
625 Flormann St
Rapid City, SD 57701
(605) 340-1234
Face It TOGETHER – Sioux Falls
Face It TOGETHER Sioux Falls provides peer coaching for clients who are impacted by addiction, including family members and loved ones. Sobriety is not required to participate in the program, and sessions are typically scheduled weekly. Face It TOGETHER Sioux Falls strives to provide low- or no-cost coaching when possible.

Face It TOGETHER specializes in:

Evidence-Based Peer Coaching
Family Counseling

Location and contact information:
5020 S Tennis Lane
Sioux Falls, SD 57108
(855) 539-9375
Compass Point Outpatient – Sturgis
Located in the Northern Black Hills of Sturgis, South Dakota, Compass Point Outpatient offers intensive outpatient programs (IOPs) for those who are diagnosed with an alcohol or opioid dependency and/or mental health disorder. Compass Point serves clients, regardless of their ability to pay, and they offer a sliding scale fee for those who meet financial criteria.

Compass Point Outpatient specializes in:

Medically Monitored Intensive Inpatient Treatment
Crisis Intervention
Dual Diagnosis Therapy
Intensive Outpatient Program (IOP)
Moral Reconation Therapy Classes (MRT)
Community Prevention Activities
Adolescent Diversion Classes
Drug Testing Services
Cognitive Behavioral Intervention for Substance Abuse (CBISA)

Treatment programs are supported by:

South Dakota Department of Social Services, Department of Health

Location and contact information:
1807 Williams Street
Sturgis, SD 57785
(605) 347-3003
Tallgrass Recovery – Sioux Falls
Tallgrass recovery is a not-for-profit alcohol and drug addiction treatment center situated on a 10-acre property in Sioux Falls, South Dakota. This 12-step recovery program offers a 30-day residential immersion program that takes a community-based approach while relying heavily on its mentor programs.

Tallgrass Recovery specializes in:

30-Day Inpatient Rehab Program
Sober Living Homes
Dual Diagnosis Treatment for Cooccurring Disorders
Aftercare

Treatment programs are supported by:

Location and contact information:
27048 Tallgrass Avenue
Sioux Falls, SD 57108
605-368-5559
South Dakota Alcohol and Drug Use Statistics
When it comes to alcohol use, residents of South Dakota report a higher average than America as a whole. Consider the following stats:1,2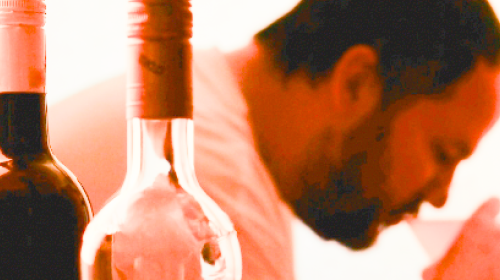 In 2020, 24% of adults engaged in binge or heavy drinking vs. the national average of 17.6%
Over 12% of South Dakota residents had an alcohol use disorder.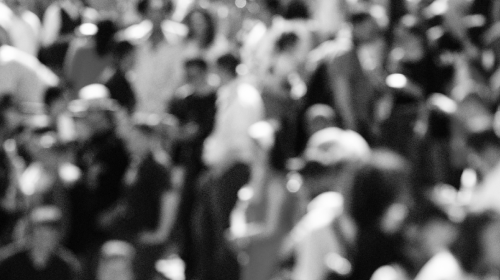 Over 12% of South Dakota residents had an alcohol use disorder.
17% of South Dakota residents had a substance use disorder.
How Much Does Rehab Cost in South Dakota?
The cost of alcohol and drug rehab in South Dakota can vary greatly depending on the type of treatment you receive. From detox to residential inpatient and outpatient to ongoing counseling therapies, many elements factor into the total cost of rehab.4 South Dakota also offers free, low-cost, and luxury rehabs.
Low-Cost & Free Treatment Options
State-funded rehabs can offer free or low-cost services since they receive funds from government. To see a list of these facilities in your area, you can visit the Substance Abuse and Mental Health Services Administration (SAMHSA) website.5 In order to qualify for treatment, you will likely need to provide proof of residency and income. State-funded rehabs offer evidence-based treatment and professional care for all clients.
Insurance
Thanks to the Affordable Care Act (ACA), most insurance policies cover at least some – if not all – treatment costs. Medicaid and Medicare are also required to provide coverage for addiction treatment.6
To qualify for Medicaid, you must be part of an eligible group including low-income individuals, pregnant women, children, or those receiving Supplemental Security Income (SSI).7 To qualify for Medicare, you must be an American citizen over 65 years or have a qualifying disability.8
Private insurance policies are provided through employers or through the government Marketplace exchange website. Private insurance policies tend to offer out-of-pocket costs that include copays and coinsurance rates.
Scholarships & Sliding Scale Payment Options
If you don't have insurance and you don't qualify for state-funded treatment, there are still options available. Some programs offer scholarships that cover part or all of your treatment costs. These treatment scholarships are paid for by private donors or public funds.
Sliding-scale payment options offer more flexibility when it comes to paying for treatment. These plans allow you to make payments based on your income, financial resources, type of treatment you need, and your ability to make payments. In order to qualify, you will need to provide proof of income.
Should You Travel to South Dakota for Treatment?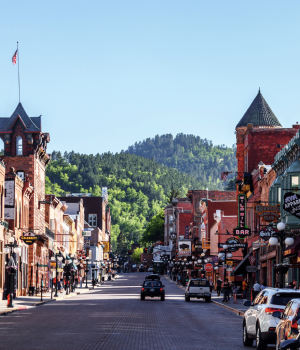 Is traveling to South Dakota for treatment the best choice for you? Here are some things to keep in mind:
Is treatment offered near where you live?
Does your insurance cover rehab in South Dakota?
Would you like to attend a rehab away from where you live for privacy reasons?
South Dakota is divided into four tourism regions: the Black Hills & Badlands region in the west, the South Dakota Missouri River region in the center, the Glacial Lakes & Prairies region in the northeast, and the Southeast region in the southeast.
What to Look For When Choosing an Alcohol or Drug or Rehab in South Dakota
Some questions to ask include:9
What type of care is best for you?
Features and amenities (luxury or standard rehab facility)
Duration of program (30, 60, or 90 days)
Health insurance plan coverage
Choosing an in-network treatment facility
Location (city vs. suburb)
Specialized care is also offered for those who prefer a treatment setting that's tailored to a specific population such as veterans, LGBTQ+, teenagers, professionals and executives, or religions.
Levels of Care for Addiction Treatment
Different treatment settings are available based on what level of care you need. Treatment settings include inpatient, intensive outpatient, partial hospitalization, and standard outpatient.
Inpatient Treatment
Inpatient care provides around-the-clock care while you stay overnight at the facility. This is the highest level of care available, and inpatient stays range from weeks to months and sometimes even a year, depending on your situation.
The benefits of inpatient care include:10

Daily structure and routines that aid recovery
A safe, trigger-free environment
24/7 access to medical staff and detox medications
A consistent support system built with others at the inpatient level
Inpatient treatment is typically recommended when your substance use is severe and you do not have a good support system at home.
Outpatient Treatment
Outpatient care includes various levels of care. Often, a person leaving inpatient treatment will step down to an outpatient program.
Standard outpatient treatment: often involves just one or two sessions a week compared to the higher number of treatment appointments in other outpatient programs.
Intensive outpatient substance abuse treatment (IOPs): provide many of the same services as a PHP but on a less frequent basis.
Partial hospitalization programs (PHPs): look a lot like inpatient programs but without the overnight stay. You will still attend multiple treatment sessions per week.
There are some benefits to outpatient treatment over inpatient. One is that you get more flexibility in your daily schedule, and you get to return to the comfort of your own home at night. Costs are often lower for outpatient programs as well. You also get the chance to return to daily life in between treatment sessions, which allows you to put into practice what you are learning in rehab.
Outpatient is an appropriate treatment choice if your drug and alcohol addiction is not severe and if you have a good support system at home.
Not everyone starts with an inpatient program and then steps down to outpatient. You can be recommended for any level of care based on your assessment and what the professionals think you need.
Aftercare and Relapse Prevention
Completing your treatment program does not mean your recovery journey is over. Your team will work with you to create an aftercare plan that guides you through continued recovery. Your aftercare plan includes relapse prevention.
If you experience a relapse, it doesn't mean you've failed at recovery. In fact, relapse is a normal part of addiction. As a chronic condition, relapse rates for addiction are similar to those of other chronic medical conditions.12
Relapse is a process that tends to unfold over time and in three stages:13

Other activities included in an aftercare plan are things like attending Alcoholics Anonymous or Narcotics Anonymous meetings, staying in sober living, and continuing ongoing therapy.
How Long Does Addiction Treatment Take?
How long you stay in rehab is dependent on many factors. Research shows that positive outcomes are dependent on staying in treatment longer and that participation for less than 90 days has limited effectiveness.11
Even though the length of treatment varies widely, some of the typical time frames for inpatient treatment are around 30-90 days. Intensive outpatient programs (IOPs) can range from 8-12 weeks long. Partial hospitalization programs (PHP) are typically 2-4 weeks long. Standard outpatient treatment can last anywhere from a few weeks to several years but usually involves just one therapy session a week.
Your treatment team will recommend the appropriate length of treatment that is specific to your needs. Following recommendations gives you the best chance for a positive outcome.
Important Alcohol and Drug Laws in South Dakota
The Good Samaritan Law: The Good Samaritan statute provides immunity from civil damages for individuals who render emergency care, in good faith, for those in need. This includes helping someone from a drug or alcohol overdose.
Naloxone Access: According to South Dakota law, a prescriber may prescribe naloxone, directly or by standing order, to a person at risk of overdose or a family member, friend, or another person able to help someone experiencing an overdose.
Seeking treatment is important and shouldn't be hindered by barriers such as the cost of treatment or fear of losing your job. Many programs can help you afford treatment, and laws exist to protect your job while you receive the care you need.