Expert Insights

Over the last five years there has been a 500% increase in opioid related deaths in the Black community of St. Louis, Missouri. Researchers and treatment specialists state a new approach is needed to halt this unfortunate statistic in its tracks. The real question here is, "Are we willing to own the fact that inequality is the real issue creating this problem?" If you look at the lack of resources reaching poverty stricken areas, you have no choice but to see where the origin of the problem begins and who is responsible for it.

~ Lesley Wirth
Top 6 Drug Rehabs in Missouri
Every alcohol and drug rehab in Missouri offers its own set of unique amenities, programs, and therapies. Evidence-based treatment is available at multiple inpatient centers in Missouri. These facilities often provide a range of therapies, faith-based treatments, and outpatient options for recovery.
Below are the top six addiction treatment centers in Missouri based on the following criteria:
Offering evidence-based treatment
Accreditation
Certifications
Client testimonials / reviews
Kansas City VA Medical Center
Kansas City VA Medical Center offers mental health and addiction recovery programs to Veterans in the Kansas, Missouri area. In addition to their alcohol and drug recovery treatment programs, they have 9 community-based outpatient clinics that provide primary health, mental health, and specialty care tracks such as LBGTQ, minority veteran care, and vocational rehabilitation.

Treatment programs include:

Alcohol and substance abuse treatment
Pain Management
LBGTQ Programs
Minority Care
Veteran Care
Telehealth
Vocational Rehabilitation

Treatment programs are supported by:

U.S. Department of Veterans Health

Location and contact information:
4801 Linwood Blvd
Kansas City, MO 64128
(816) 861-4700
Sana Lake Recovery Center – Dittmer
Sana Lake Recovery Addiction Treatment Centers provides mental health and addiction treatment services in Dittmer, Missouri. Their inpatient program offers a 24/7 medically monitored drug detox protocol that extends into transitional care upon completion. While abstinence is the goal, harm reduction is introduced as an alternative approach when needed.

Treatment programs include:

Detox
Inpatient
Partial Hospitalization
Outpatient
Family Therapy
Relapse Prevention
Recovery Housing

Treatment programs are supported by:

The Joint Commission
LegitScript Certified

Location and contact information:
350 State Rte 30
Dittmer, MO 63023
(636) 707-2097
Synergy Recovery Center – Rogersville
Synergy Recovery Center is a private women's 8-bed upscale addiction treatment facility located on 20 acres in Rogersville, Missouri. This residential home offers private and shared room options with a standard length of stay of 30 – 60 days. Their outpatient programs and counseling services provide educational classes, standard therapy, and group therapy.

Treatment programs include:

Acute Detox
Women's Inpatient Treatment
Women's Outpatient Treatment
Educational Classes
Yoga and Meditation
Fitness and Wellbeing Classes
Grief and Loss
Art and Music Therapy

Treatment programs are supported by:

Location and contact information:
3955 South Farm Road 223
Rogersville, MO 65742
(417) 812-4440
The Aviary Recovery Center Residential Program – Eolia
The Aviary Recovery Center Residential Program offers detox and an inpatient treatment program in Eolia, Missouri. In addition to drug and alcohol rehab, hey provide dual diagnosis and mental health support, trauma care, nursing care, and recovery coaching. Outpatient and continuing care is provided upon discharge.

Treatment programs include:

Detox
Residential Inpatient
Intensive Outpatient Programs (IOPs)
Family Wellness Program
Equine Therapy

Treatment programs are supported by:

The Joint Commission
LegitScript Certified
Missouri Department of Mental Health

Location and contact information:
22933 Highway 61
Eolia, MO 63344
(888) 998-8655
Harris House Traditional Housing Program – St. Louis
Harris House is a non-profit addiction treatment center with locations in St. Charles and St. Louis, Missouri. They provide a continuum of care, allowing for different tiers of treatment, including a 28-day inpatient stay to detox and stabilize prior on to outpatient or transitional housing.

Treatment programs include:

Detox
Inpatient
Partial Hospitalization Programs (PHPs)
Standard Outpatient Care
Transitional Housing
Continuum of Care Programs

Treatment programs are supported by:

Commission on Accreditation of Rehabilitation Facilities
Missouri Department of Mental Health
The United Way

Location and contact information:
8315 South Broadway
St. Louis, MO 63111
(314) 631-4299
Midwest Recovery Centers – Kansas City
Midwest Recovery Centers offers gender-specific alcohol and drug treatment in Kansas City, Missouri. They provide a three-phase treatment model that requires a 90-day commitment post detox, with up to 9 months of additional outpatient and transitory support.

Treatment programs include:

Residential Detox
Outpatient
Transitionary Housing

Treatment programs are supported by:

The Joint Commission
LegitScript Certified
Missouri Department of Mental Health
National Association of Addiction Treatment Professionals

Location and contact information:
13340 Holmes Road
Kansas City, MO 64145
(844) 597-1376
What Are Alcohol and Drug Use Statistics in Missouri?
According to statistics from 2021, 13.2% of adults in Missouri say they used drugs (excluding cannabis) for non-medical reasons.1 In addition, 18.5% of adults in Missouri reported excessive drinking in 2020, including past-month binge drinking or heavy drinking.2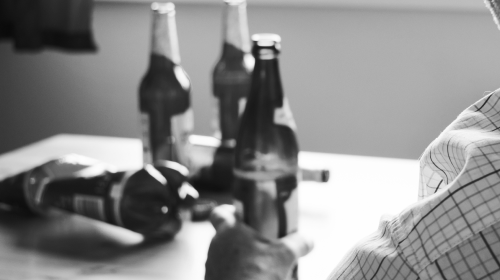 For men, 14.2% reported drug use, and 22% said they drink to excess.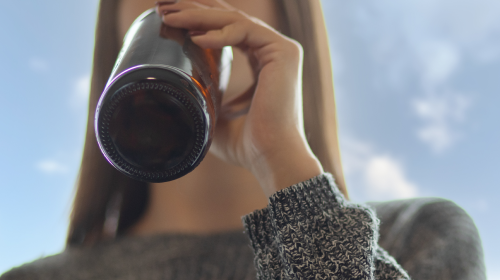 Rates for women are slightly lower: 12.2% used drugs, and 15.3% reported excessive drinking.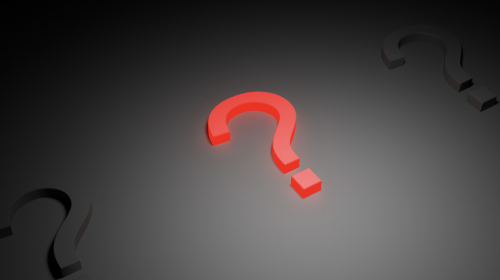 People who identified their races as "other" reported the highest rate of substance abuse at 41%.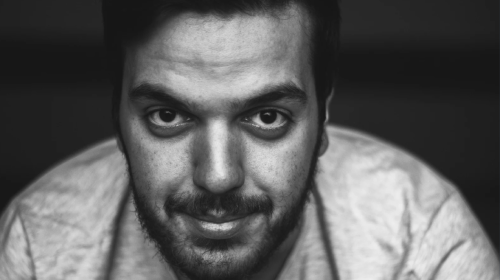 Hispanic residents reported the highest rates of excessive drinking at 36%
$25,000
Missouri residents with an annual income of $25,000 reported the highest use of drugs.
$75,000
Residents earning $75,000 or more reported the highest rate of excessive drinking.
19%
People who completed some college reported the highest rates of drug use at 19%.
19%
College graduates reported the highest rates of excessive drinking, at 19% respectively.
What is the Cost of Drug Rehab in Missouri?
The cost of care can range from very expensive care at a luxury treatment center to low-cost care at facilities that aim to serve people of all income levels. Your out-of-pocket expenses will depend on factors including:
Inpatient vs. outpatient rehab
Where the facility is located
Amenities and features (luxury vs. standard)
Does Insurance Cover Rehab Center Costs?
Under the Affordable Care Act, all insurance policies must cover some rehab. Private insurance, Medicaid, Medicare, and military insurance will all include addiction treatment. Your insurance company will likely have a network of providers that they work with; choosing those facilities will keep your out-of-pocket costs lower. Call your insurance company to find a list of covered treatment centers.
Private Insurance
Private health insurance providers provide coverage for addiction treatment services like outpatient, PHP, IOP, and inpatient. Some popular providers are Blue Cross Blue Shield, Aetna, Cigna, and United.
Medicaid
Missouri Medicaid, also called MO HealthNet, provides health insurance coverage to low-income families and individuals. This also includes coverage for drug and alcohol rehab.
Medicare
Missouri Medicare provides health coverage to people 65 and older and covers a variety of substance abuse treatment services.
How to Find Free Drug Rehab Centers in Missouri
If cost is a barrier, you can find free, low-cost, or sliding-scale facilities in Missouri. Some addiction treatment centers offer payment plans, with or without interest.
Missouri also has a program to provide substance abuse help for certain priority groups. The Comprehensive Substance Treatment and Rehabilitation (CSTAR) program treats women with children, adolescents, and others with opioid addiction.3 They may be inpatient or outpatient. The state contracts with facilities around Missouri to provide care.
How Do You Pay for Alcohol and Drug Rehab in Missouri?
If you are uninsured, private or non-profit treatment facilities may allow self-payment. Some will work with you to adjust the cost to what you can reasonably afford.
Most facilities and detox centers will need you to demonstrate financial need before they offer reduced fees or payment plans. The staff at the center can tell you what information is required. You may need to show income statements, tax returns, insurance coverage, and other financial records.
If your workplace has an Employee Assistance Plan (EAP), it may include some financial assistance for addiction treatment. The EAP administrator can tell you what is included in your plan.
Find a Program That Offers Payment Plans: Some facilities may offer a payment plan to those who do not have enough money to cover the cost of care all at once. This will help you pay off the costs that fall to you after insurance pays its share. The facility will create a payment schedule so you can spread payments out over time.
Apply for a Scholarship: Limited opportunities exist for scholarships or grants that cover the costs of treatment. You typically need to apply for these funds, and there is no guarantee that you will receive assistance. You can learn more about these options by speaking to staff at your facilities.
Sliding-Scale Program: Sliding scale fees are adjusted based on the patient's ability to pay. Many facilities use this type of formula to provide access to as many people as possible. The staff at the facility will go over your financial situation with you and discuss any insurance coverage you have. After that, the site will determine what you will be charged.
Understanding Common Addiction Treatment Settings
Medical Detox
Quitting drugs can sometimes result in dangerous withdrawal symptoms. Professional detox treatment can administer medications and medical care to reduce these symptoms and help you feel more comfortable.
Inpatient
Inpatient care is a good option for those seeking full-time treatment in a controlled environment. You will live in a facility for the duration of your program, which may last 30, 60, or 90 days. Staff will supervise all activities, and you will participate in extensive therapy sessions.
Partial Hospitalization Programs (PHPs)
PHPs are the highest level of care you can receive while still living at home. You attend care every day for several hours each day, for a total of about 30 hours per week. This is commonly referred to as day treatment.
Intensive Outpatient Programs (IOPs)
IOPs typically involve just a few hours of care, for three to five days per week. They are typically a bridge between PHP and standard outpatient,
Standard Outpatient
You go to therapy and counseling at a therapist's office or clinic for a couple of hours each week.
Aftercare
An aftercare plan will come in the form of ongoing support that can help your sobriety and help prevent relapse. You may continue going to therapy and/or attend support groups.
Specialized Drug Rehabs in Missouri
There are hundreds of Missouri drug rehabs, each with unique qualities. You can narrow down your search based on what amenities are important to you in a facility. Be thorough when asking about treatment methods; make sure any program you consider is properly credentialed and uses evidence-based therapy methods.
Holistic
Holistic rehab has a core program of evidence-based therapy and offers additional services that complement standard care. These often focus on the whole person, not simply managing addiction. You may have access to acupuncture, hypnotherapy, special diets, or other mind-body practices.
Christian and Faith-Based 
You might benefit from a program with a religious focus if you are committed to religious observance. Many denominations run programs that center around the values of the faith and offer opportunities for worship.
Luxury 
If you have the means to pay premium prices for care, you can attend a luxury program. These addiction treatment centers offer amenities akin to high-end resorts, such as gourmet food, private rooms, fitness facilities, swimming pools, and customized personal care services.
Executive
Executive centers accommodate people who need to continue working during treatment. Computers, phones, and travel access are part of the environment.
Dual-Diagnosis
Addiction often co-occurs with other mental health conditions such as depression, anxiety, or post-traumatic stress disorder (PTSD). If you have an underlying condition or suspect that you do, look for a dual-diagnosis program that has experience managing co-occurring disorders.
Types of Addiction Therapy Used in Alcohol and Drug Rehab
Most experts recommend using evidence-based therapy to treat addiction. Several well-documented treatment modalities can help with recovery. Drug rehab centers in Missouri may use a combination of these therapy models to offer robust care.
Cognitive Behavioral Therapy (CBT)
CBT is one-on-one talk therapy between counselor and patient. The goal of CBT is for clients to learn to recognize how their thoughts and emotions impact their behavior.
Dialectical Behavior Therapy (DBT)
DBT is also talk therapy, but the main focus is on preventing self-harm. Therapists use this method to hone in on particularly negative behaviors and identify the triggers for them.
Motivational Enhancement Therapy (MET)
MET seeks to help patients develop internal motivation to change addictive behavior. Many substance users understand that they are doing themselves harm and know that quitting is a good choice.
Contingency Management (CM)
CM therapy is a system of rewards for positive behaviors intended to build positive associations with desired behaviors. Therapists work with clients to set up a program of actions and incentives.
Group 
Group therapy treatment sessions involve more than one patient and interaction between patients. The facilitator leads cooperative discussions and exercises with the group. The sessions provide peer support and perspectives while continuing the work clients are doing individually.
Family 
Family members and family therapy play an important role in addiction treatment. Some centers will offer therapy for family members who need help dealing with living with a loved one who has an addiction.
Should You Travel for Drug and Alcohol Rehab in Missouri?
Selecting a facility is a matter of personal choice, and a lot of factors go into the decision. Here are some reasons you may want to consider attending drug rehab in Missouri:
You prefer the climate of Missouri or need a change of scenery
You want to attend a particular facility or detox center
You have family or friends who live in Missouri and can provide support
Your insurance covers treatment in Missouri
Does Missouri Have Strict Alcohol and Drug Laws?
Missouri has some of the nation's strictest drug laws:8
Marijuana: The state has not decriminalized marijuana for any reason. Any possession of marijuana is illegal. Penalties start with a misdemeanor punishable by a fine for a first offense of possessing small amounts of the drug. Possessing larger amounts and cultivating and distributing marijuana are felony offenses that can bring jail time.
Other Drugs: Drug crimes are punished according to state sentencing guidelines.9 Possession of any other illegal substance is a felony punishable by up to seven years in prison. The distribution of drugs is a felony that brings a sentence of up to 15 years. Distribution near a school, park, or government building can result in a life sentence.10
Alternative Sentencing: Some people are eligible for alternative sentencing.11 First-time nonviolent offenders, people on probation, and formerly incarcerated people returning to the community from the Department of Corrections may be eligible for treatment through Missouri's drug court. The program can be voluntary or ordered as a condition of probation and parole. Participants go to state-run individual counseling and group counseling, and they are expected to work or get job training as part of the program.
Good Samaritan Law: Missouri has a Good Samaritan law to provide assistance to someone during an overdose.12 This means if you call for assistance during an overdose, you will not be prosecuted for possession of drugs. The law protects only those who actively seek treatment for someone during an overdose. Merely being present at the scene does not confer automatic immunity.
Naloxone Access: There is broad access to naloxone in Missouri.13 The state allows anyone to obtain naloxone and administer it to someone who is overdosing. A statewide standing order allows pharmacies to sell naloxone to anyone who asks for it, even without a prescription. The state also works with community organizations and local health departments to distribute naloxone.