Substance Abuse Stats in Tracy, CA
Here are some drug and alcohol use statistics in Tracy and San Joaquin County:1,2
How to Pay for Alcohol and Drug Rehab in Tracy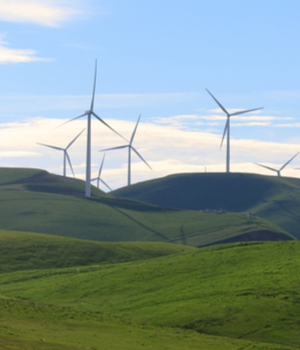 Cost doesn't need to be a barrier to effective and high-quality addiction treatment. There are plenty of ways to finance your treatment so you can recover from addiction.
Rehab Scholarships
You can apply for a rehab scholarship, which will likely cover the full cost of addiction treatment. Most scholarships are offered by individual rehabs so you will have to do some research on drug rehabs in Tracy to find one that offers a scholarship. You can also apply for one through a third-party organization called 10,000 Beds.
Free Rehabs
Some addiction treatment programs are able to offer low-cost or free treatment to those who can't otherwise afford rehab. They are able to do this due to funding from the state and federal governments. Keep in mind, you'll likely have to provide proof of your income and financial situation in order to receive free treatment in Tracy.
Sliding Scale Fees
Some drug and alcohol rehabs offer sliding scale fees, which means they only charge you what you can reasonably afford to pay based on your income, savings, etc. This allows you to receive quality addiction treatment without the financial stress of paying.
Private Insurance
No matter what health insurance provider you have, you should receive some type of coverage for addiction treatment services, whether partial or full. Coverage differs from plan to plan and provider to provider, so you will want to check your plan details. You will also want to make sure to find a Tracy rehab that is in-network with your insurance provider as they likely won't cover out-of-network drug rehab.
Medi-Cal
Medi-Cal is California's Medicaid program, which provides insurance coverage to low-income individuals and families. Like private health insurance, Medi-Cal covers substance abuse treatment services, such as:
Detoxification
Inpatient or residential care
Group counseling
Individual therapy
Medication-assisted treatment
Outpatient treatment
Medicare
Medicare is a government-funded program that provides health insurance coverage for people 65 years and older. Like Medi-Cal, Medicare covers licensed alcohol and drug rehab and treatment services, such as:
Medications like methadone
Outpatient rehab
Residential or inpatient rehab
Hospital stays related to substance abuse
Drug education
Tracy, CA Local Information
If you are considering attending drug and alcohol rehab in Tracy, you will want to know more information about getting there and what the city is like. Likewise, if you have a loved one considering attending rehab in Tracy, you'll want to know visitor information.
Airports: The Tracy Municipal Airport is just minutes from Tracy, though it's a small airport and may not have many incoming and outgoing flights. The closest major airport is the San Jose Airport, which is about an hour away from Tracy, followed by the Sacramento Airport, which is just a bit over an hour away.
Accommodations: There are many affordable hotels in the city of Tracy, CA. If you'd like more options, you may want to check out the Airbnb options.
Getting Around: Once you arrive in Tracy, there are many ways to get around the local scene. You can hop on the train at the Tracy transit station or take the TRACER bus service around town.
Attractions: Tracy is a charming suburb outside the San Francisco Bay Area, offering many restaurants and attractions. You can check out the Grand Theater Center for the Arts, which hosts movies, concerts, and beyond. Learn Tracy's history at the Tracy Historical Museum. For family-friendly fun, check out Wicklund Park, which even has picnic shelters, BBQ pits, and a beautiful playground. If you're craving some physical activity or leisure, try out a round of golf at Tracy Golf and Country Club.