Expert Insights

A 28-year-old woman in Modesto, California, recently died of drug overdose after taking cocaine laced with fentanyl. While ingesting drugs is always a risk, many hard-working adults seeking a thrill ride for one night end up taking drugs that are laced without their knowledge. Laced drugs are a new epidemic and the stakes are much higher than ever before. Put simply, people just don't know what they are purchasing. Recreational drugs are no longer recreational – for anyone.

~ Lesley Wirth
Top 4 Drug Rehabs in Modesto, California
Below are the top four addiction treatment centers in Modesto based on the following criteria:
Offering evidence-based treatment
Accreditation
Certifications
Client testimonials / reviews
New Hope Recovery House
New Hope Recovery House is a full-service alcohol and drug treatment center that is located in Modesto, California. Their program specializes in mental health, overall wellbeing, and proper care during detoxification.

They specialize in:

Medical Detox
Outpatient Rehab Programs
Inpatient Rehab
Medical and Psychiatric Evaluation and Referrals
Dual Diagnosis
Sober Living

Treatment programs are supported by:

Joint Commission
Incidental Medical Services Certification

Location and contact information:
823 East Orangeburg Avenue
Modesto, CA 95350
209-527-9797
Aegis Treatment Centers
Aegis Treatment Centers Ventura is located on Telegraph Road, near Ventura College. Aegis Treatment Centers Ventura is a part of the CA Pinnacle Treatment Centers network. They provide medication-assisted treatment (MAT) on an outpatient basis, supported by individual and group therapy and telehealth counseling sessions.

They specialize in:

Detox
Medication-Assisted Treatment
Mental Health Services
Intensive Outpatient Program (IOP)
Supportive Outpatient Program (SOP)
Mindfulness and Relaxation Techniques
Telehealth Option
Recovery Group Meetings
Life Skills Training
Case Management Services

Location and contact information:
1235 McHenry Ave suite a & b
Modesto, CA 95350
209-527-4597
Stanislaus County Behavioral Health Josies Place Service Team
Stanislaus County Behavioral Health and Recovery Services provides mental health and substance use treatment services through a community-centered, whole-person approach. They provide specialized substance abuse programs for adult men and women.

They specialize in:

Detox
Medication-Assisted Treatment
Outpatient Rehab

Treatment programs are supported by:

Joint Commission
LegitScript Certification

Location and contact information:
1208 9th Street
Modesto, CA 95354
209-558-4464
Nirvana Drug and Alcohol Institute
Nirvana Drug and Alcohol Treatment Program is a non-profit program, treating and educating people suffering from debilitating addictions in Modesto, California. Nirvana has a structured system of care that includes assessments, placements, therapy, referrals, support, and help with reentry to the community, and aftercare.

They specialize in:

Inpatient Programs
Intensive Outpatient Program (IOP)
Outpatient
Aftercare
Drug Testing

Location and contact information:
1100 Kansas Avenue
Modesto, CA 95351
209-579-1151
How Does Modesto Compare in Alcohol and Drug Use?
Modesto, CA, is home to one of the largest wineries in the world, but alcohol is not the city's biggest substance problem. Located near San Francisco, Modesto is a site of major drug trafficking in the area. Drug crime is high, and annual drug overdose numbers continue to climb. Fortunately, for those who need drug rehab in Modesto, CA, there are 17 treatment facilities within a 25-mile radius. These facilities offer a variety of treatment options to meet Modesto residents where they are.
The following statistics demonstrate recent trends in drug use and related issues in Modesto and its surrounding Stanislaus County: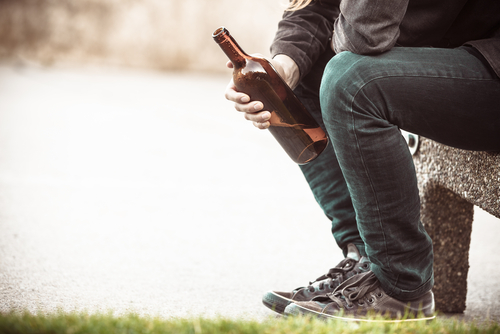 7% of residents ages 12 and older (405,000 people) were experiencing alcohol use disorder (AUD).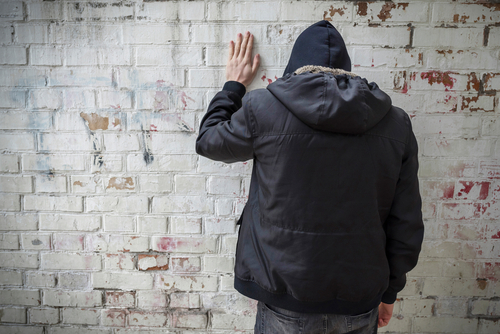 The rate of drug-related crime in Modesto is 21.58 per 1,000 residents per year.1
The chance of being a victim of drug-related crime in Modesto may be as high as 1 in 20 in certain neighborhoods.1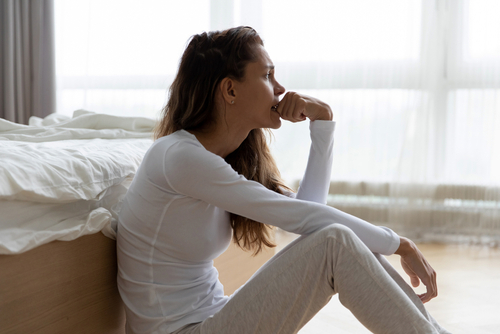 108 opioid overdose deaths occurred in Stanislaus County in 2021.2
In 2021, there were 392 emergency department visits in Stanislaus County related to opioid overdose.2
100 hospitalizations related to opioid overdose occurred in Stanislaus County in 2021.2
345,215 opioid prescriptions were issued in Stanislaus County in 2021.2
35-to-39-year-olds experienced the highest rate of opioid overdose deaths in Stanislaus County in 2021.2
In 2021, African Americans in Stanislaus County experienced an opioid overdose death rate nearly three times higher than Whites.2
The opioid prescribing rate in Stanislaus County decreased by 18% from 2019 to 2021.2
The prescribing rate for buprenorphine (medication for opioid use disorder) increased by 37% from 2019 to 2021.2
How Expensive is Drug Rehab in Modesto?
As you research drug rehabs in Modesto, CA, you will quickly discover that rehab programs vary greatly in price. This is due to several factors, including:
Treatment setting

– An inpatient setting, which includes room, board, and 24/7 care, costs more than outpatient rehab in Modesto, CA. 

Treatment location

– You can expect to pay more for treatment in an urban setting than in a rural location. If an area is highly desirable, the cost is usually higher as well.

Features and amenities

– The more amenities a facility offers, the more expensive treatment will be. Some luxury rehabs offer high-end amenities that make their cost extremely high. 

Duration of program

– Longer programs cost more. Average drug rehab programs last for 30, 60, or 90 days. 

Health insurance coverage

– Coverage varies by plan and provider. However, health insurance can greatly reduce the cost of drug rehab in Modesto, CA. 
With these variables in mind, it is no surprise that one drug rehab in Modesto, CA, may be much more affordable than another. So, what can you expect to pay? The average cost of outpatient rehab in California is $1,703. For inpatient treatment, the average cost is $56,654. For medication assisted treatment, the national average is $126 per week for methadone, $115 per week for buprenorphine, and $1,177 per month for Naltrexone.3
How Do You Pay for Addiction Treatment in Modesto?
Average costs reveal that addiction treatment can be expensive. Many who need treatment don't have $56K to pay for it. Fortunately, California residents have many options available to help pay for drug rehab in Modesto, CA. The following programs can greatly reduce the cost of treatment, putting it well within reach for those who need it.
Private Insurance
The Mental Health Parity and Addiction Equity Act requires all insurance providers to cover substance abuse treatment to some extent. Since each plan differs regarding specific coverage, Washington residents must check with their provider to confirm exactly what is covered under their plan.
Medi-Cal
Medi-Cal is California's Medicaid program, run by the Centers for Medicare and Medicaid Services and the California Department of Health Care Services. This government program provides medical financial assistance to low-income families and those with certain disabilities. Medi-Cal benefits include payment for substance abuse services. Modesto residents must meet income and resource limits to qualify. 
Sliding Scale Rehabs
Sliding-scale rehabs allow Washington residents to pay only what they can afford for treatment, based on their income. To qualify, residents must usually provide proof of income.
TRICARE
TRICARE provides health insurance coverage for U.S. military personnel, veterans, and their families. This coverage includes addiction treatment services, but not all plans offer the same amount of coverage.
IHS-Funded Drug Rehabs
Indian Health Service (IHS) rehabs provide free or low-cost treatment for Native Americans and Native Alaskans. This program is available even if the individual has other methods they could use for payment.
Choosing the Right Level of Care
Detox
Performed under medical supervision, detox is the process of comfortably and safely removing substances from your system. Once detox is complete, you can transition to addiction treatment services.
Inpatient Drug and Alcohol Rehab
Inpatient treatment, also called residential rehab, provides 24/7 care while you live at a rehab facility. Typical treatment services include individual and group therapy, medication, and nutritional counseling.
Partial hospitalization programs (PHPs)
PHPs offer many of the same treatment services as inpatient care, but you return home during non-treatment times. This type of treatment often serves as a bridge between inpatient and outpatient care.
Intensive Outpatient Programs (IOPs)
IOPs are a step down from PHPs. With this type of program, you attend counseling several days each week while spending the rest of your time at home, at work, or fulfilling other obligations.
Standard Outpatient
Standard outpatient care is the least intensive option. It involves a couple of hours of treatment each week. It is appropriate for Florida residents who are highly motivated and have a strong support system.
Aftercare
Aftercare, or relapse prevention, starts after a rehab program is complete. It provides ongoing support such as sober living homes and 12-step support groups.
Alcohol and Drug Laws in Modesto, CA
The following California laws govern substance use and related issues in Modesto, CA:
California Employee Protections for Drug or Alcohol Rehab: Per California Labor Code Section 1025-1028, all employers with 25 or more employees must provide accommodation to employees who choose to attend drug rehab in Modesto, CA. These accommodations may include the use of vacation time, sick leave, or time off to undergo treatment. Time off can be requested under the California Family Rights Act (CFRA) or the Family and Medical Leave Act (FMLA).

Substance Abuse and Crime Prevention Act: Proposition 36 offers alternatives to prison sentencing for those who commit non-violent drug crimes. Eligible individuals may serve their time in drug rehab in Modesto, CA, rather than go to jail.

California Government Prevention and Care Services: Under Senate Bill 110, California's treatment services include incentivized treatment program rewards. Patients who demonstrate drug-free behavior may receive vouchers and gift cards as rewards. 

California Ethical Treatment for Persons with Substance Use Disorder Act: Passed in 2022, this bill protects those in drug rehab in Modesto, CA, from discrimination. It requires that all treatment providers offer a bill of rights for all clients and that everyone who is receiving treatment for addiction be treated with respect and honesty.

California Good Samaritan Overdose Prevention Law: This law is designed to remove the common fear of calling for help during an overdose situation. It provides protection for those who seek emergency care for themselves or others by providing immunity from prosecution for certain drug charges.