Kentucky Drug and Alcohol Use Statistics
According to Kentucky participants in the 2020 National Survey on Drug Use and Health (NSDUH), alcohol and drug abuse are prevalent across the state. The Kentucky counties with the highest number of overdose deaths include:2
Knott with 121.69
Clark with 104.3
Bourbon with 98.43
Henry with 87.87
Carter with 82.34
Results of the survey show that in the year before the survey:1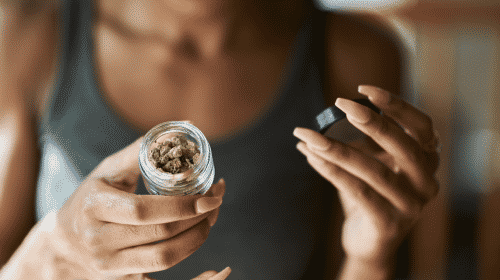 A total of 557,000 residents misused marijuana (14.9%)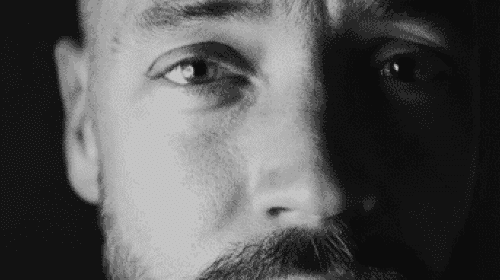 A total of 60,000 residents misused cocaine (1.62%)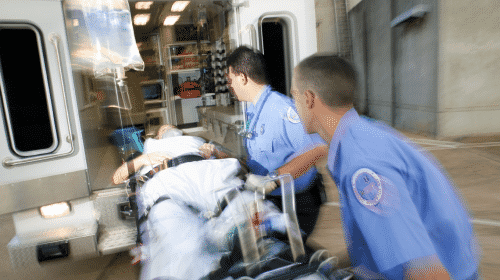 A total of 24,000 residents misused heroin (1.26%)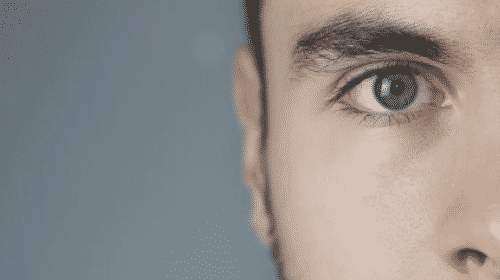 A total of 48,000 residents misused methamphetamines (1.30%)
A total of 128,000 residents misused prescription pain relievers
A total of 224,000 residents had an illicit drug use disorder
A total of 39,000 residents had a prescription pain reliever use disorder
A total of 304,000 residents had an alcohol use disorder (8.12%)
Expert Insights

About 50% of people with substance use disorder also have a mental health disorder (anxiety, depression, PTSD, bi-polar etc.). Yet, according to the 2020 National Mental Health Services Survey conducted by SAMHSA, only 6 out of 10 addiction treatment facilities surveyed offered an integrated substance abuse treatment program that addressed mental health issues along with addiction. We need to put more emphasis on treating both the underlying mental and emotional components of drug addiction, as well as any co-occurring mental health disorders. Dual diagnosis treatment options have increased in recent years, but there is still a need for more.

~ Rita Milios
Top 6 Drug Rehabs in Kentucky
Each alcohol and drug rehab in Kentucky offers clients a different set of amenities, support programs, and therapies.
Below are the top six addiction treatment centers in Kentucky based on the following criteria:
Offering evidence-based treatment
Accreditation
Certifications
Client testimonials / reviews
Isaiah House Treatment Center
Isaiah House Treatment Center is a non-profit substance abuse treatment center with locations throughout Kentucky. They offer a holistic and faith-based program that treats individuals and their family through addiction treatment, job training, education, employment opportunities, peer support, family therapy, and accountability.

Isaiah House Treatment Center specializes in:

Short and Long-term Residential Treatment
Outpatient Treatment
Medication Assisted Treatment
Transitional Living
Job Skills Training
Employee Assistance Program

Treatment programs are supported by:

The Commission on Accreditation of Rehabilitation Facilities
The Joint Commission
National Alliance for Recovery Residences

Location and contact information:
1090 Industry Rd
Harrodsburg, KY 40330
(859) 375-9200
Robert Alexander Center for Recovery
Robert Alexander Center for Recovery is a top-rated treatment center for alcohol and substance abuse in the state of Kentucky. Their modern, luxury space includes semi-private suites, gourmet meals, copper tub therapy, walking and hiking trails, and a client lounge. A 30, 60, or 90 day stay option is available.

Robert Alexander Center for Recovery specializes in:

Detox
Residential Inpatient
Partial Hospitalization
Intensive Outpatient
Aftercare
Family Therapy Program
Professionals
College Program

Treatment programs are supported by:

The Joint Commission
LegitScript Certified

Location and contact information:
130 Hope Street
Mount Washington, KY 40047
(502) 443-9950
Journey Pure
Journey Pure is a substance abuse treatment center with multiple locations in the United States. Their Kentucky center is located on three acres of private land where medical detox, clinical therapies, holistic care, and relapse prevention are the cornerstone of their treatment model.

Journey Pure specializes in:

Medical Detox
Inpatient Treatment
Outpatient Treatment
Recovery Coaching
Veterans

Treatment programs are supported by:

LegitScript Certified
The Commission on Accreditation of Rehabilitation Facilities

Location and contact information:
1401 Nicholasville Road
Lexington, KY 40503
(844) 819-1377
Landmark Recovery of Louisville
Landmark Recovery of Louisville, located in Louisville, Kentucky, provides holistic care that focuses on the root cause of substance abuse. Treatment programs are customized, but often include counseling, behavioral therapy, medication-assisted treatment, meditation and mindfulness therapies, inpatient rehab, health and wellness education, nutrition therapy, fitness and exercise programs, and recreational activities.

Landmark Recovery of Louisville specializes in:

Medical Detox
Inpatient Rehab
Outpatient Rehab
Partial Hospitalization
Medical Assisted Treatment
Recovery Coaching
Military Program
Caregiver Support

Location and contact information:
4112 Fern Valley Road
Louisville, KY 40219
(502) 309-2675
Stepworks of London
Stepworks of London offers residential, detox, outpatient, and family support to individuals suffering from substance abuse in London, Kentucky. They offer a 30-day detox program or a short-term detox only option. Stepworks also has a PICC line program for individuals who are on IV antibiotics and want to receive addiction treatment simultaneously.

Stepworks of London specializes in:

Detox
Residential Treatment
Intensive Outpatient Treatment
Medication Assisted Therapy
Sober Living
PICC Line Program

Treatment programs are supported by:

The Commission on Accreditation of Rehabilitation Facilities
LegitScript Certified

Location and contact information:
3825 Marydell Road
London, KY 40741
(606) 877-9996
Liberty Ranch
Liberty Ranch is a state of the art, 6500 sq. ft rehabilitation center located in the heart of Kings Mountain, Kentucky. Their programs are suitable for people managing work and family responsibilities while attending part-time rehab. Their intensive outpatient services meet for 3 hours a day, 3 days per week.

Stepworks of London specializes in:

Intensive Outpatient
Women's Focused Treatment

Treatment programs are supported by:

The Kentucky Cabinet for Health and Family Services

Location and contact information:
2735 KY 501
Kings Mountain, KY 40442
(888) 387-1531
Cost of Drug Rehab in Kentucky
Many factors determine the cost of attending addiction treatment centers, including location, amenities, funding sources, length of stay, and what percentage you or your insurance can pay. It may also depend on which type of facility you attend. For example, a faith-based program will be different than a public, state-funded program or a private luxury drug and alcohol rehab.
Recent reports prove there are programs available to meet everyone's financial status. As of 2020, the following existed:3
Low-Cost and Free Drug Rehab Centers in Kentucky
State-funded facilities and detox centers receive money designated explicitly for providing treatment to no-income or low-income people with a substance use disorder.
To find a low-cost or free Kentucky drug rehab, call our helpline at 800-926-9037 (
Who Answers?) to speak to a support specialist who can assist you. Our helpline is confidential, and someone is available 24/7 to take your call.
Does Insurance Cover Rehab Center Costs?
Medicare and Medicaid are excellent funding sources that cover drug rehabilitation programs throughout the state.
Medicare
Medicare is a program for Kentucky residents 65 and older or younger than 65 with a disability. Medicare is divided into parts:5
Part A pays for all inpatient services
Part B pays for all outpatient services
Part D pays for prescriptions, including medication-assisted treatment
Medicaid
Medicaid is a program for anyone under the age of 65 who meets the income eligibility criteria, typically a portion of the poverty level in Kentucky. Considerations include how many are in your household and how much you earn per year in income.5
Private Insurance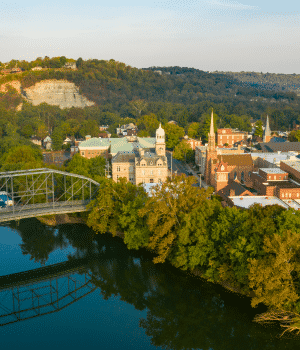 The Affordable Care Act applies to private insurance companies as well as state-funded companies. Private insurance providers can no longer deny you based on pre-existing conditions, including pregnancy. Your coverage must include services and resources such as hospitalization for detoxification, inpatient rehab, and all outpatient programs and follow-up care.6
Substance Abuse Assessment
The first step of the recovery process is receiving a substance abuse assessment given by your general practitioner or at your local mental health or drug and alcohol rehab in Kentucky.
A substance abuse assessment is a comprehensive analysis that will guide your team in creating the most effective plan. Assessments gather the following information:7
Current and past substance use
Family history of substance use
Relationships that support or hinder recovery
Insurance and how to pay for treatment
Treatment history and what has worked or not worked
Addiction Treatment Settings
Upon completing the substance abuse assessment, you will be given a tentative diagnosis that allows a team of addiction specialists to formulate a treatment plan. Depending on your specific needs, you may be placed into one of the following levels of care:
Medical Detox is the first form of care you receive. Medical assistance is provided to those who experience withdrawal symptoms when trying to stop using drugs or alcohol.
Inpatient or residential treatment offers a highly structured and intensive program involving individual and group therapies in which you learn relapse prevention skills.
Partial hospitalization programs (PHPs) offer twenty or more hours of individual and group therapies each week.
Intensive outpatient programs (IOPs) offer nine or more hours of care each week at an addiction treatment center.
Standard outpatient involves meeting with a therapist once or twice a week to continue treatment and check your progress.
Aftercare and relapse prevention plans include local support groups, including AA, NA, SMART Recovery, or specific needs-based activities.
If you need assistance in choosing which level of care is best for you, we are here to help. Call our free and confidential helpline at 800-926-9037 (
Who Answers?) to speak to a support specialist at any time.
Choosing the Right Drug Rehab Center in Kentucky
Choosing the right Kentucky drug rehab can be challenging because each program has its benefits. It can be hard to narrow the list to just one.
There are questions you can ask yourself regarding specific factors important to recovery. For example:
How much does care in Kentucky cost?
Where is the facility located in Kentucky?
Is it inpatient or outpatient?
Are the staff qualified, or do they have specialty training?
Is the facility accredited?
Does the program offer holistic in addition to traditional therapies?
Does it provide medication-assisted treatment?
Does it offer aftercare planning?
What are the rules?
Should You Travel for Drug and Alcohol Rehab in Kentucky?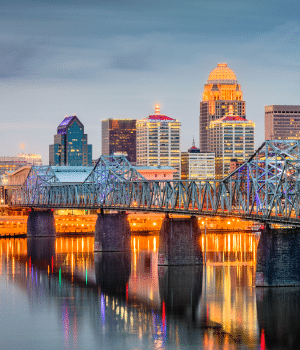 Kentucky has international and domestic airlines, buses, and other transportation systems leading in and out of the state. Some Kentucky drug rehabs are even willing to pick you up at an airport or bus station and take you to treatment. If traveling is something you are considering, keep a few things in mind:
Does your insurance cover care in Kentucky?
What will the weather be like while you are there?
Do you have friends or family in Kentucky?
Are there more suitable facilities near you?
Drug and Alcohol Laws in Kentucky
Several initiatives regarding substance abuse are ongoing in Kentucky and affect treatment centers. House bills, laws, and state-wide programs are becoming more aggressive in combatting many Kentuckians' drug and alcohol problems. Here's an overview:
Casey's Law: Casey's Law took effect in 2004 and makes it possible for family members and loved ones to petition the courts for involuntary placement in drug rehab centers in Kentucky. The law is named after Matthew Casey Wethington, who overdosed on heroin and died at the age of 23.8 Casey's parents had tried to force him into treatment, but they were unable to do so because he was an adult. This prompted Kentucky to create this law, so other family members can give their loved ones a chance at recovery even if they are not disposed to enter a program independently.
NPLEx: The NPLEx drug tracking program is making progress in tracing the ingredients used to manufacture methamphetamines, including pseudoephedrine, found in allergy and cold medicines. The National Precursor Log Exchange alerts pharmacists and law enforcement when someone is trying to purchase more than the legal limits of these products.9
KSP Angel Initiative: The Kentucky State Police's Angel Initiative exists to encourage anyone seeking treatment for addiction to go to their state police barracks and ask for help. You can do so without the fear of getting in trouble, being arrested, or even being asked any questions.10
KORE: The Kentucky Opioid Response Effort (KORE) is a movement to improve outreach and provision of services in high-risk regions of Kentucky. Their focus is on better prevention, treatment, recovery, and harm reduction programs in every area with a significant opioid problem.10
If you are considering alcohol and drug rehab centers in Kentucky and aren't sure where to start, we can help. Call our confidential helpline at 800-926-9037 (
Who Answers?) . We have support specialists available to help you 24/7.
Resources