Kentucky Drug and Alcohol Use Statistics
According to Kentucky participants in the 2020 National Survey on Drug Use and Health (NSDUH), alcohol and drug abuse are prevalent across the state.
Results of the survey show that in the year before the survey:1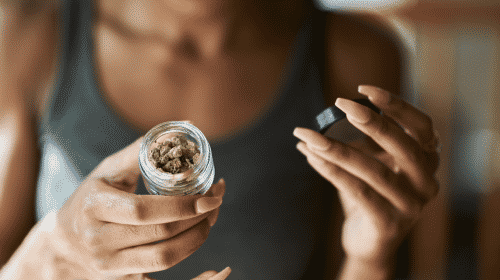 A total of 557,000 residents misused marijuana (14.9%)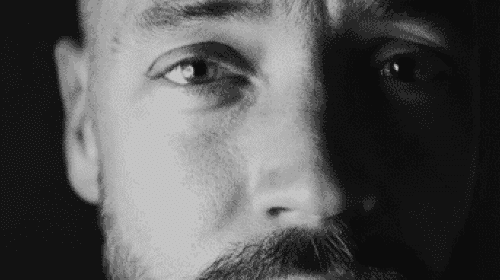 A total of 60,000 residents misused cocaine (1.62%)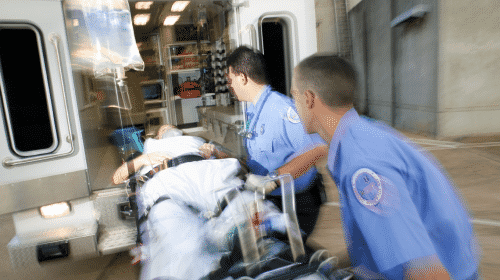 A total of 24,000 residents misused heroin (1.26%)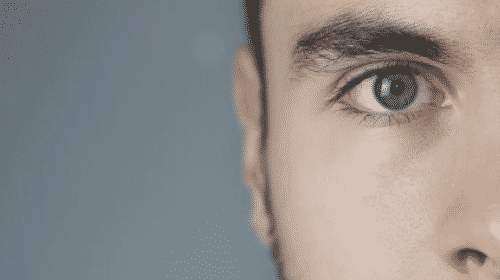 A total of 48,000 residents misused methamphetamines (1.30%)
A total of 128,000 residents misused prescription pain relievers
A total of 224,000 residents had an illicit drug use disorder
A total of 39,000 residents had a prescription pain reliever use disorder
A total of 304,000 residents had an alcohol use disorder (8.12%)
The Kentucky counties with the highest number of overdose deaths include:2
Knott with 121.69
Clark with 104.3
Bourbon with 98.43
Henry with 87.87
Carter with 82.34
Existing and new programs receive local, state, and federal funding for prevention and intervention services, including drug and alcohol rehabs in Kentucky.
How Much Does Drug Rehab in Kentucky Cost?
Many factors determine the cost to attend drug rehab in Kentucky, including location, amenities, funding sources, length of stay, and what percentage you or your insurance can pay. It may also depend on which type of Kentucky drug rehab you attend. For example, a faith-based program will be different than a public, state-funded program or a private luxury drug and alcohol rehab.
Recent reports prove there are drug and alcohol rehabs in Kentucky to meet everyone's financial status. As of 2020, the following existed:3
How to Find Low-Cost and Free Rehabs in Kentucky
State-funded alcohol and drug rehabs receive money designated explicitly for providing treatment to no-income or low-income people with a substance use disorder.
The quickest and easiest way to find a state-funded drug rehab in Kentucky is by calling the Kentucky Cabinet of Health and Family Services or visiting its provider directory on its website.
Do Medicare and Medicaid Cover Alcohol and Drug Rehab?
Medicare and Medicaid are excellent funding sources that cover drug rehabilitation programs throughout the state.
Medicare is a program for Kentucky residents 65 and older or younger than 65 with a disability. Medicare is divided into parts:5
Part A pays for all inpatient services
Part B pays for all outpatient services
Part D pays for prescriptions, including medication-assisted treatment
Medicaid is a program for anyone under the age of 65 who meets the income eligibility criteria, typically a portion of the poverty level in Kentucky. Considerations include how many are in your household and how much you earn per year in income. For example, a single person making $18,075 or less qualifies for benefits. Likewise, a couple with one child making $30,360 or less each year can benefit from Medicaid.5
Does Private Insurance Cover Addiction Treatment?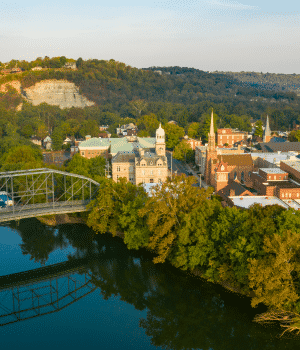 The Affordable Care Act applies to private insurance companies as well as state-funded companies. Private insurance providers can no longer deny you based on pre-existing conditions, including pregnancy. Your coverage must include services and resources such as hospitalization for detoxification, inpatient rehab, and all outpatient programs and follow-up care.
Coverage begins the day of your approval for coverage, and no yearly limits prevent you from getting quality treatment at a drug rehab facility in Kentucky.6
The Rehab Process: What to Expect
The recovery journey is a process, and most drug rehabs in Kentucky are set up on a continuum of care to support this process. Each level of care provides assistance depending on the severity of need. Those who are most successful in maintaining long-term recovery often stay on the continuum of care, starting with a highly structured program and stepping down in treatment services as their strength in recovery grows.
Receiving a Substance Abuse Assessment
The first step in the continuum of care is receiving a substance abuse assessment given by your general practitioner or at your local mental health or drug and alcohol rehab in Kentucky.
A substance abuse assessment is a comprehensive analysis that will guide your treatment team in creating the most effective treatment plan. Your team will help you get the correct diagnosis, medication, physical care, and mental health. Because there is no one-size-fits-all program, the information you provide during the assessment will help you get the most personalized treatment. Assessments gather the following information:7
Current and past substance use
Family history of substance use
Relationships that support or hinder recovery
Insurance and how to pay for treatment
Treatment history and what has worked or not worked
Upon completing the substance abuse assessment, you will be given a tentative diagnosis that allows a team of addiction specialists to formulate a treatment plan.
Medical Detox Services
For some, medical detoxification is the first form of treatment they receive. Medical detox is medical assistance provided to those who experience withdrawal symptoms when trying to stop using drugs or alcohol. The withdrawal symptoms can be severe and lead to a relapse or even death. Doctors utilize medicines approved by the Food and Drug Administration (FDA) for detoxification to prevent this.
Medical detox also helps you stay safe and comfortable until all substances have left your system. Once you have completed detox, you'll need to attend formal substance abuse treatment to learn the skills you need to obtain and maintain sobriety.
Inpatient Drug Rehab in Kentucky
Inpatient or residential treatment offers a highly structured and intensive program involving individual and group therapies in which you learn relapse prevention skills. You discover more about yourself and why you developed a substance use disorder so you can create a plan to get out of the cycle of addiction.
Other benefits of inpatient drug rehab in Kentucky include holistic therapies, family therapy, 12-Step facilitation groups, and co-occurring therapies. You receive peer support throughout the day and night, in groups and while socializing, from people who understand what you are going through. You learn about the disease of addiction and why you can't "just quit" like so many people want you to do. These benefits set you up for success when you return home.
Step-Down Care
Completing inpatient drug and alcohol rehab in Kentucky means you have options for your next treatment step. You can step down to an outpatient program and continue learning how to stay in recovery long-term.
Outpatient programs exist at varying levels, from high to minimal structuring. Partial hospitalization programs (PHP) offer twenty or more hours of individual and group therapies each week. Intensive outpatient programs (IOP) offer nine or more hours of treatment each week. Standard outpatient involves meeting with a therapist once or twice a week to continue treatment and check your progress.
With the PHP and IOP, you receive peer and clinician support in individual and group therapies. You can continue medication management, improve relapse prevention skills, participate in family therapy, and build confidence in sobriety.
Structured programs such as these allow for continued healing, and in addition, you get real-time support while you are living in your home environment. If you encounter a trigger or struggle with temptations one day, you can discuss it in groups and with your therapist that same day. This type of support is crucial in early recovery.
It is important to note that some people begin the recovery process in an outpatient program such as PHP, IOP, or standard individual counseling. If your support system at home is healthy, safe, and supports recovery, outpatient may benefit you more than inpatient rehab.
Aftercare and Relapse Prevention
Recovery is a lifelong process that doesn't end when treatment ends.
Aftercare and relapse prevention plans include local support groups, including AA, NA, SMART Recovery, or specific needs-based activities. For example, you may benefit from attending a support group for those with depression, anxiety, or other co-occurring disorders.
Other services in your individualized aftercare plans may include getting your GED or furthering your education, acquiring job training skills, and keeping appointments for medication management for mental health and substance abuse issues. Aftercare plans can help you with childcare, legal issues, and telehealth services.
What to Consider When Choosing the Right Kentucky Rehab for You
Choosing the right Kentucky drug rehab can be challenging because each program has benefits. It can be hard to narrow the list to just one.
There are questions you can ask yourself regarding specific factors important to recovery. For example:
How much does the drug rehab in Kentucky cost?
Where is the Kentucky alcohol rehab located?
Is the rehab inpatient or outpatient?
Are the staff qualified or do they have specialty training?
Is the program accredited?
Does the program offer holistic in addition to traditional therapies?
Does it provide medication-assisted treatment?
Does it offer aftercare planning?
What are the program rules?
What to Look for in a Quality Treatment Program
Quality drug rehabs in Kentucky distinguish themselves in many different ways. They hold accreditation from esteemed organizations such as the Substance Abuse and Mental Health Services Administration (SAMHSA). Accreditation means the Kentucky alcohol rehab or drug rehab meets or exceeds standards set forth by leading agencies, usually government agencies.
Also, look at the qualifications of the staff employed by the drug rehab in Kentucky. Are they credentialed or hold appropriate education certificates to perform their duties? All clinicians who prescribe medications must be licensed and board-certified physicians. Most therapists have master-level degrees but may also obtain certifications.
Don't be afraid to inquire about whether the program uses individualized treatment plans with evidence-based therapies. Learn how much time you will get to spend with a therapist one-on-one and if your family will be able to attend family therapies or activities. If you need medication-assisted treatment, find out which types of medications are available and how often you will have access to medical care.
You can even ask how the drug or alcohol rehab prepares you for discharge and returning to your home environment. Find out if there is aftercare planning, alumni programs, and a readmission process if needed.
Should I Travel to Kentucky for Alcohol and Drug Treatment?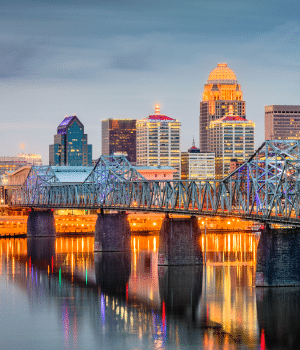 Kentucky has international and domestic airlines, buses, and other transportation systems leading in and out of the state. Some drug rehabs in Kentucky are willing to pick you up at an airport or bus station and take you to treatment.
Once in Kentucky, some regions may benefit your recovery process more than others.
Horse Country
Kentucky is well-known for the Kentucky Derby and the beautiful, expansive horse farms. You may not know that there are cities, such as Louisville, that have many places where you can participate in equine therapy. Working with horses aids in personal growth, healing, and self-esteem, which are imperative to recovery.
If you think equine therapy would benefit you, search for drug rehabs in Kentucky in Louisville or what is known as "horse country."
Daniel Boone Country
When Daniel Boone explored Kentucky in the 1700s, he compared the area to his perception of heaven. It is beautiful and filled with many outdoor activities. Choosing a drug and alcohol rehab in Kentucky in this region gives you access to the Red River Gorge, Cumberland Gap National Park, and Cumberland Falls.
London, Kentucky is the place for cyclists, with numerous on and off-road trails. If you love the outdoors and want to feel connected to nature in recovery, choose a Kentucky drug rehab in this area. You can visit Noah's Ark and Creation Museum if you have the Christian faith. The Ark was built to the exact figures listed in the Bible.
Kentucky Appalachians
On the eastern side of Kentucky are the Appalachian mountains, a culture different from the rest of Kentucky. Think Loretta Lynn's homeplace in Butcher Holler, country music highway, and the many legends in the industry. Combine that with canyons, cliffs, caves, and historical museums. Recovery activities include zip line tours in Frenchburg, wildlife management areas in Salt Lick, and the Hatfield-McCoy driving tour in Pikeville.
Drug and Alcohol Laws in Kentucky
Several initiatives regarding substance abuse are ongoing in Kentucky and affect treatment centers. House bills, laws, and state-wide programs are becoming more aggressive in combatting many Kentuckians' drug and alcohol problems. Here's an overview:
Casey's Law: Casey's Law took effect in 2004 and makes it possible for family members and loved ones to petition the courts for involuntary placement in drug rehab in Kentucky. The law is named after Matthew Casey Wethington, who overdosed on heroin and died at the age of 23.8
Casey's parents had tried to force him into treatment, but they were unable to do so because he was an adult. This prompted Kentucky to create this law, so other family members can give their loved ones a chance at recovery even if they are not disposed to enter a rehab independently.
NPLEx: The NPLEx drug tracking program is making progress in tracing the ingredients used to manufacture methamphetamines, including pseudoephedrine found in allergy and cold medicines. The National Precursor Log Exchange alerts pharmacists and law enforcement when someone is trying to purchase more than the legal limits of these products.9
KSP Angel Initiative: The Kentucky State Police's Angel Initiative exists to encourage anyone seeking treatment for addiction to go to their state police barracks and ask for help. You can do so without the fear of getting in trouble, being arrested, or even being asked any questions.10
KORE: The Kentucky Opioid Response Effort (KORE) is a movement to improve outreach and provision of services in high-risk regions of Kentucky. Their focus is on better prevention, treatment, recovery, and harm reduction programs in every area with a significant opioid problem.10
If you are considering drug rehab in Kentucky and aren't sure where to start, we can help. In a few simple steps, we can connect you to a rehab center that best fits your needs.
Resources