Expert Insights

2021 was a record-breaking year for drug overdose deaths in Minnesota. The state is up to more than three deaths a day caused by overdoses. Fortunately, officials in this Land of 10,000 Lakes realize that turning the tide on this complex epidemic will require a complex approach. The focus must include prevention, response, and treatment, which is exactly what Minnesota policies include. So far, prevention strategies have improved prescribing guidelines, response efforts have increased naloxone access, and treatment services have expanded treatment options. This multi-faceted approach is ideal for making positive change in Minnesota.

~ Kerry Nenn
Top 4 Drug Rehabs in Minnesota
Every alcohol and drug rehab in Minnesota offers its own set of unique amenities, programs, and therapies. Evidence-based treatment is available at multiple inpatient centers in Minnesota. These facilities often provide a range of therapies, faith-based treatments, and outpatient options for recovery.
Below are the top four addiction treatment centers in Minnesota based on the following criteria:
Offering evidence-based treatment
Accreditation
Certifications
Client testimonials / reviews
Mayo Clinic
Mayo Clinic is a non-profit organization that provides medical care, education, and addiction treatment in Rochester, Minnesota. On-site treatment lasts 30 days and is led by an addiction psychiatrist. Evaluations, a treatment plan, continuing care, and follow up treatment plans are provided.

Treatment programs include:

Inpatient
Outpatient
Continuing Care
Health Professional Groups

Location and contact information:
200 1st Street Southwest
Rochester, MN 55905
(507) 255-4151
Hazelden Betty Ford

Hazelden Betty Ford treatment center offers comprehensive addiction treatment and mental health services in Rochester, Minnesota and within several other locations in the Twin Cities metropolitan area. Their remote services include virtual and phone-based coaching, web tools, mobile apps, and Hazelden Publishing self-help books. Length of stay and the type of treatment depends on individual goals and medical necessity.

Treatment programs include:

Detox
Inpatient
Outpatient
Mental Health Services
Sober Living
Family Support

Treatment programs are supported by:

The Joint Commission
National Association of Addiction Treatment Professionals
LegitScript Certified

Location and contact information:
15251 Pleasant Valley Road
Center City, MN 55012
(866) 831-5700
Zumbro Valley Health Center
Zumbro Valley Health Center is a non-profit organization that provides mental health, substance use disorder, and community-based services in the Rochester area of Minnesota. Their addiction and rehab services use a harm reduction model, along with psychiatry, medical care, counseling and culturally sensitive education and support services.

Treatment programs include:

Detox
Outpatient
DWI Education
Veteran Track
Telehealth
Support Groups
Harm Reduction

Location and contact information:
343 Woodlake Drive Southeast
Rochester, MN 55904
(507) 289-2089
The Retreat
The Retreat, located in Wayzata, Minnesota, provides addiction recovery services grounded in the principles of the 12-steps. They offer specialty tracks for men, women, senior citizens, and families who need addiction treatment. Rather than trying to "cure" addiction, the Retreat focuses on supporting a recovery-centered life where connection, community, and mental health is supported.

Treatment programs include:

Men's Residential
Women's Residential
Virtual Recovery
55 Plus Program
Relapse Program
Family Program
Sober Living

Treatment programs are supported by:

National Association of Addiction Treatment Professionals
Minnesota Association of Sober Homes
MARRCH

Location and contact information:
1221 Wayzata Boulevard
Wayzata, MN 55391
(952) 476-0566
Minnesota Drug and Alcohol Use Statistics
Below are some recent stats related to drug and alcohol use in Minnesota: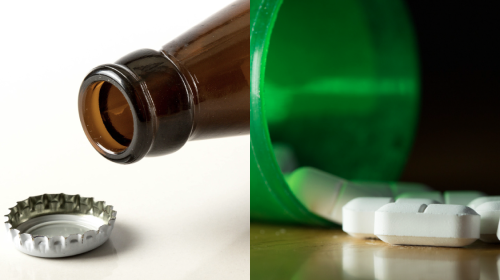 In 2017, 636 Minnesota residents died from alcohol use and 422 died from opioids.1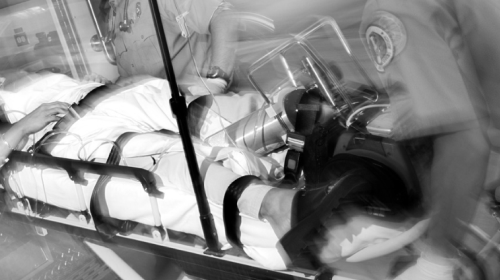 Between 2000 and 2017, the number of alcohol-related deaths increased by 94%.1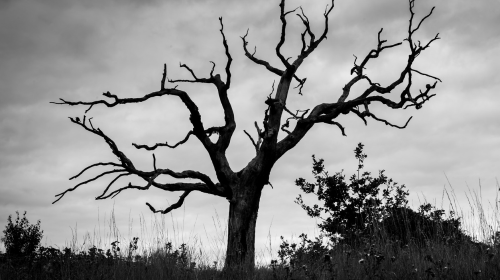 In the same time frame, opioid-related deaths increased by 681%.1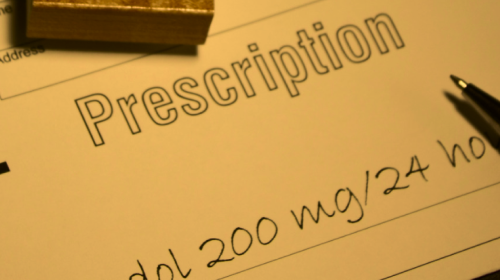 In MN, more opioid-related deaths are caused by prescription opioids than synthetic opioids.1
How Much Does Rehab Cost in Minnesota?
Many factors determine how much you will pay at a Minnesota drug and alcohol rehab. Some facilities offer free care, while others provide more luxurious amenities. Prices can range from nothing to thousands of dollars depending on which type of place you choose.
Some other factors that will affect your treatment costs are:2
The type of program you enter (i.e., inpatient or outpatient)
The amenities offered, such as private rooms and gourmet food
The duration of your stay at the treatment facility or detox center
What type of insurance you have and what costs they cover in rehab
Choosing a rehab facility in-network with health insurance provider
The location of the treatment center
Finding Low-Cost and Free Drug Rehab Centers in Minnesota
The cost of alcohol or drug rehab in Minnesota should not keep you from seeking or receiving care, since many treatment centers will offer payment plans, sliding-scale fees, scholarships, or discounts if you cannot afford the out-of-pocket upfront cost.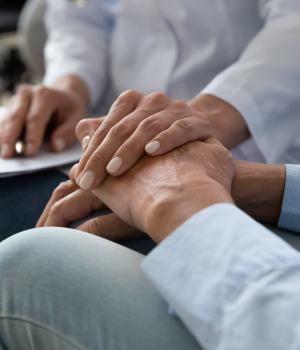 When searching, you will find that some of the facilities are state-funded. This means they receive money from the Minnesota government to help cover costs for those who qualify for free treatment. The government website, Substance Abuse and Mental Health Services Administration (SAMHSA), has a directory of free Minnesota drug rehabs.3
To qualify for free help, you will have to meet certain requirements, such as:4
Being a Minnesota resident
Providing proof that your annual household income is below a certain threshold
Lacking access to health insurance that covers care
Finding a state-funded drug or alcohol rehab in Minnesota may take some research, and these facilities often have limited space available. For more information, get help today at 800-405-1685 (
Who Answers?) .
Does Insurance Cover Rehab Center Costs?
Yes, Medicare and Medicaid do cover the cost of care. The Affordable Care Act (ACA) has recently mandated that Medicaid and Medicare, along with all insurance policies issued under the state health exchanges, cover part or all the costs of treatment in their programs.5
You can check the back of your insurance card for a phone number that you can call and speak to the insurance provider directly about your plan details and costs.
Medicaid
All Medicaid programs pay for some level of treatment for drug and alcohol addiction under their mental health services.7 You do have to be in one of the eligible groups to qualify for Medicaid, which includes include low-income individuals, pregnant women, children, or those receiving supplemental security income (SSI).6
Medicare
Medicare differs from Medicaid in that it is solely funded at the federal level, which means the program remains consistent from state to state. To qualify for Medicare health insurance, you must be an American citizen, over the age of 65, or have a qualifying disability.
Private Insurance
If you do not qualify for any free or state-funded programs, you can still get healthcare coverage through a private insurance company. Most private insurance also covers drug and alcohol addiction treatment. These insurance policies will help cover costs through things like co-pays, deductibles, and co-insurance rates.
Levels of Care in Addiction Treatment
Medical Detox
Medical detox is often the first step of recovery. Detox is the process your body goes through to get rid of the drugs and/or alcohol in your body. Medical detox is when you use medications to help alleviate the withdrawal symptoms that often coincide with detox.
Inpatient
Residential or inpatient treatment provides round-the-clock supervised care while you live at the facility. You will take part in a variety of interventions, including individual and group therapy, nutritional counseling, experiential therapies, and medication.
Partial Hospitalization Programs (PHPs)
PHPs permit you to stay at home while attending care at a hospital. You can get many of these same services in inpatient care, but PHPs allow you to return home during non-treatment hours.
Intensive Outpatient Programs (IOPs)
IOPs are a step down from PHPs. With these, you only attend a few hours of counseling over several days each week. The rest of your time is spent at work, school, or fulfilling other obligations.
Standard Outpatient
As the least intensive option, standard outpatient care involves just one to two hours of treatment per week. This level is typically best for highly motivated people with a strong support system.
Aftercare
Your team will work with you to create an aftercare plan that may include attending Alcoholics Anonymous or Narcotics Anonymous meetings, staying in sober living, and continuing ongoing therapy.
How Do You Choose an Alcohol or Drug Rehab in Minnesota?
It can be difficult to know what to look for when choosing a quality program. Many things contribute to the quality of an addiction treatment center:
Program Accreditation
Accreditation is one way for a treatment center to stand apart from the crowd. If you find an accredited Minnesota drug rehab center, it means that a governing body has assessed the program and found it to meet its criteria for a quality facility.
Financing Options
A quality program is going to prioritize providing care to everyone that needs it. Look for Minnesota drug rehabs that offer multiple financing options and accept varying types of insurance.
Individualized Treatment Plans
One-size-fits-all approaches do not work in recovery since everyone is unique and has different needs. A quality treatment center will focus on creating an individualized plan that fits your specific needs.
Use of Evidence-Based Interventions
Researchers and medical professionals continually conduct studies to determine what the best interventions are based on evidence so that treatment centers can use the most proven methods.
Aftercare 
A quality program will understand that your recovery does not end when your program is over. Ongoing support and therapy is essential in maintaining sobriety and avoiding relapse.
Other Things to Consider:
Does the treatment center offer the type of care you need?
Does the treatment center have proven success with its patients?
What does their relapse prevention plan and response to relapse look like?
Is it located in a convenient or desired area for you?
What amenities are important to you, and which rehabs offer them?
What are the program rules regarding visitors?
Should You Travel for Drug and Alcohol Rehab in Minnesota?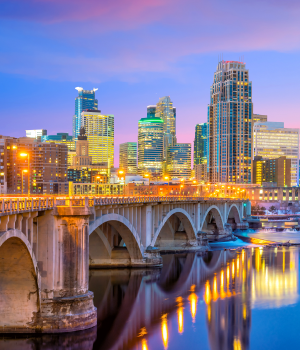 How do you know if traveling to Minnesota drug rehab centers is the best choice for you? It can be hard to conclude, but some things to help you consider are:
Do you want to be in a certain environment for your rehab such as near mountains and lakes?
Do you have family or friends in Minnesota that you want to be near during your treatment?
Does your insurance cover drug rehab in Minnesota?
Would you like to attend a facility with special amenities?
What Are Drug and Alcohol Laws in Minnesota?
Minnesota Good Samaritan Overdose Prevention Law: This law specifies that a person, who in good faith seeks medical assistance for another person who is experiencing an alcohol or drug overdose may not be arrested, charged, prosecuted, or penalized. This law was put in place to prevent unnecessary deaths from overdose.
Minnesota's Drug and Alcohol Testing in the Workplace Act: In Minnesota, employers are not allowed to drug test their employees with impunity. The laws limiting drug and alcohol testing by employers are incredibly strict, allowing only specific instances in which drug and alcohol testing could possibly be legal.
DWI Laws: Minnesota's driving while intoxicated laws make it illegal to drive, operate, or be in control of any motor vehicle anywhere in the state while under the influence of a controlled substance, alcohol, or any intoxicating substance; having a BAC of .08 or more; having any amount of a Schedule I or II controlled substance (other than marijuana), in the body. 
Marijuana Laws: As of July 1, 2022, Minnesota residents 21 years old and older can legally purchase and consume edible and drinkable products containing hemp-derived THC. 
If you or someone you know needs assistance with alcohol addiction, please get help today at 800-405-1685 (
Who Answers?) .