Minnesota Drug and Alcohol Use Statistics
Below are some recent stats related to drug and alcohol use in Minnesota: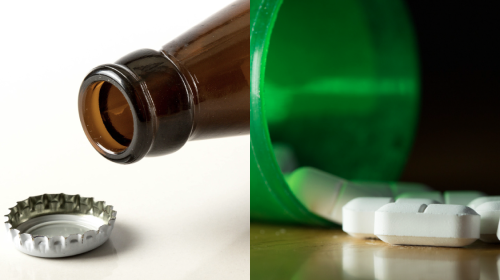 In 2017, 636 Minnesota residents died from alcohol use and 422 died from opioids.1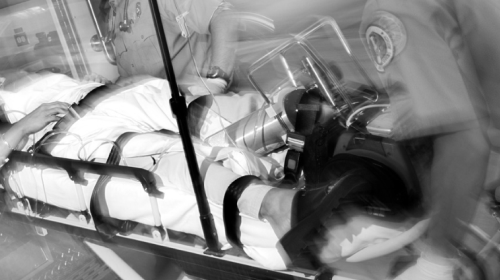 Between 2000 and 2017, the number of alcohol-related deaths increased by 94%.1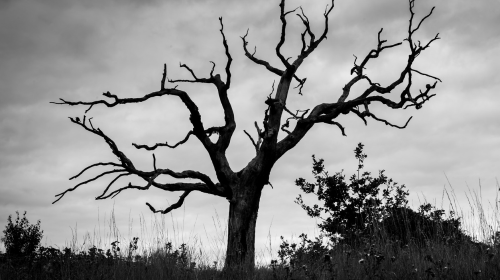 In the same time frame, opioid-related deaths increased by 681%.1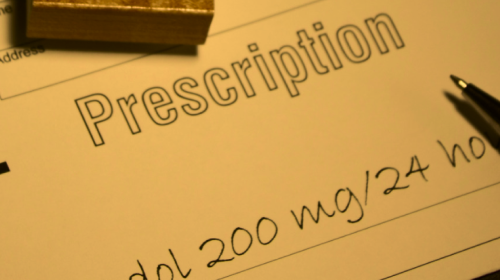 In MN, more opioid-related deaths are caused by prescription opioids than synthetic opioids.1
How Much Does Drug Rehab in Minnesota Cost?
Many factors determine how much you will pay at a Minnesota drug and alcohol rehab. Some facilities offer free care while others provide more luxurious amenities. Prices can range from nothing to thousands of dollars depending on which type of place you choose.
Some other factors that will affect your treatment costs are:2
The type of program you enter (i.e., inpatient or outpatient)
The amenities offered, such as private rooms and gourmet food
The duration of your stay at the treatment facility
What type of insurance you have and what costs they cover in rehab
Choosing a rehab facility in-network with health insurance provider
The location of the rehab center
The cost of Minnesota drug and alcohol rehabs should not keep you from seeking or receiving treatment, since many treatment centers will offer payment plans, sliding-scale fees, scholarships, or discounts if you cannot afford the out-of-pocket upfront cost.
How to Find Low-Cost and Free Rehabs in Minnesota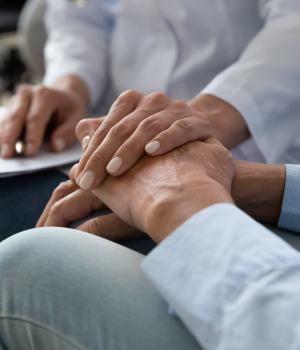 In 2018, a study found that one in three people who needed treatment did not receive it because they didn't have enough money.3 Fortunately, Minnesota offers free and low-cost rehabs across the state.
When searching for treatment you will find that some of the facilities are state-funded. This means they receive money from the Minnesota government to help cover costs for those who qualify for free treatment. The government website, Substance Abuse and Mental Health Services Administration (SAMHSA) has a directory of free rehabs in Minnesota.3
To qualify for free treatment, you will have to meet certain requirements, such as:4
Being a Minnesota resident
Providing proof that your annual household income is below a certain threshold
Lacking access to health insurance that covers rehab
Do Medicare and Medicaid Cover Drug Rehab?
Yes, Medicare and Medicaid do cover the cost of rehab treatment. The Affordable Care Act (ACA) has recently mandated that Medicaid and Medicare, along with all insurance policies issued under the state health exchanges, cover part or all the costs of rehab in their programs.5
Medicaid
Many Minnesota drug rehabs accept Medicaid as an insurance provider at their facility. Medicaid is the largest provider of insurance in the country, covering over 72.5 million Americans.6 The Medicaid program is funded in part on the federal level and at the state level. That means the details of the program look slightly different from state to state. You do have to be in one of the eligible groups to qualify for Medicaid, which includes include low-income individuals, pregnant women, children, or those receiving supplemental security income (SSI).6
All Medicaid programs pay for some level of treatment for drug and alcohol addiction under their mental health services. These treatment programs typically include therapy, medication management, when necessary, social work services, and peer support groups.7
Medicare
Medicare differs from Medicaid in that it is solely funded at the federal level, which means the program remains consistent from state to state. To qualify for Medicare health insurance, you must be an American citizen, over the age of 65, or have a qualifying disability. Medicare covers a wide range of healthcare, including drug and alcohol rehab at the outpatient level, inpatient level, and medical detox treatment.7
Does Private Insurance Cover Addiction Treatment?
If you do not qualify for any free or state-funded programs, you can still get healthcare coverage through a private insurance company. Most private insurance also covers drug and alcohol addiction treatment. These insurance policies will help cover costs through things like co-pays, deductibles, and co-insurance rates.
Understanding your insurance plans and exactly what they cover can be confusing. If you want help verifying your health insurance coverage, please call 800-926-9037 (
Who Answers?) to speak to a specialist who will help you find a Minnesota drug and alcohol rehab in your network.
You can also check the back of your insurance card for a phone number that you can call and speak to the insurance provider directly about your plan details and rehab costs.
What to Expect When You Enter Drug Rehab
Drug and alcohol rehab can be a long process and even span your lifetime. Understanding that it is a lengthy process helps you build patience as you move through your recovery journey.
Intake Evaluation
When you arrive at a Minnesota drug and alcohol rehab, the staff will likely start your treatment by conducting a substance abuse assessment. You can also receive this assessment from your regular doctor if you have not chosen a rehab center yet.
A substance abuse assessment is a tool used to determine what level of care you need. The assessment is looking for whether you meet certain criteria for substance abuse as laid out in the Diagnostic and Statistical Manual of Mental Disorders (DSM-5). It will also assess how severe your condition is and recommend a level of care based on the results.
Many assessments will also help your care team discover any co-occurring conditions that need treatment alongside your substance use, such as anxiety or depression.
Medical Detox
Medical detox is often the first step of recovery. Detox is the process your body goes through to get rid of the drugs and/or alcohol in your body. Medical detox is when you use medications to help alleviate the withdrawal symptoms that often coincide with detox.
Common withdrawal symptoms you may experience during a substance detox include:9
Anxiety, depression, or irritability
Trouble falling asleep, staying asleep, and nightmares
Shaking and/or tremors
Confused thinking
Sweating or clammy skin
Headaches
Stomach problems including nausea, vomiting, or diarrhea
Increased heart rate
Loss of appetite and/or weight loss
Inpatient Drug Rehab in Minnesota
Various treatment programs provide different levels of care, with inpatient treatment at the highest level. While you are in inpatient rehab in Minnesota, you will stay overnight at the facility and receive 24-hour access to your treatment team. Inpatient stays vary based on your needs and can last for weeks, months, or even a year.
Inpatient care has several benefits over outpatient care, including:10
Highly structured schedule that gives you the best chance of learning and using healthy coping skills
Consistent routines that aid in establishing better life habits you can continue when treatment ends
A trigger-free environment that makes it easier to abstain from drugs and alcohol
Quick and easy access to the medical staff at any time of day or night
A consistent support system built with others at the inpatient level
Step-Down Care
Treatment teams will often recommend what is called step-down care after completing an inpatient program. This means you will step down from the most intense level to a less intense outpatient level of care. Step-down recommendations can include attending a partial hospitalization program (PHP), an intensive outpatient program (IOP), or a standard outpatient program. All these programs differ from inpatient in that they do not require you to stay overnight. Each program has varying levels of requirements for weekly sessions to attend.
When you are in inpatient rehab, the routines and structure are set for you by a team of professionals. Step-down care is an important part of the recovery process because it allows you to begin practicing your new coping skills and habits in the real world while still receiving support from your treatment team.
Not everyone starts with an inpatient program and then steps down to outpatient. You can be recommended for any level of care based on your assessment and what the professionals think you need.
Aftercare and Relapse Prevention
Drug and alcohol addiction is considered a chronic condition, much like asthma and hypertension. Relapse rates are similar for all three of these chronic conditions at around 40-60%.11 Relapse is a common occurrence in recovery and should be considered a failure, but rather a part of some people's rehab journey.
Many Minnesota drug and alcohol rehabs make relapse prevention plans a part of their treatment programs. You will collaborate with your treatment team to create a plan that helps you spot the early signs of relapse and how to cope with them.
Your treatment team will also work with you to create an aftercare plan that may include attending Alcoholics Anonymous or Narcotics Anonymous meetings, staying in sober living, and continuing ongoing therapy.
Having a relapse does not mean you have failed recovery. If you see signs of a relapse, discuss it with your treatment team members so that your treatment plan can be adjusted as needed.
What to Consider When Choosing the Right Minnesota Rehab for You
Some suggestions of things to consider include:12

Does the rehab center offer the type of care you need?
Does the rehab center have proven success with its patients?
What does their relapse prevention plan and response to relapse look like?
Is it located in a convenient or desired area for you?
What amenities are important to you, and which rehabs offer them?
What are the program rules regarding visitors?
What to Look for in a Quality Treatment Program
It can be difficult to know what to look for when choosing a quality treatment program. Many things contribute to the quality of an alcohol rehab center.
Program Accreditation
Accreditation is one way for a treatment center to stand apart from the crowd. If the rehab center has an accreditation, it means that a governing body has assessed the program and found it to meet its criteria for a quality rehab center. The two most well-known accrediting organizations for drug and alcohol rehab programs are the Commission on Accreditation of Rehabilitation Facilities (CARF) and the Joint Commission, previously known as JCAHO.
Financing Options
A quality treatment program is going to prioritize providing care to everyone that needs it. Look for a rehab center that offers multiple financing options and accepts varying types of insurance.
If financing options are not given on the website of a rehab facility, call the center to make sure that you know all the options they offer.
Individualized Treatment Plans
One-size-fits-all approaches do not work in recovery since everyone is unique and has different treatment needs. A quality treatment center will focus on creating an individualized treatment plan that fits your specific needs.
Individualized plans might include having family members join therapy sessions, involving spirituality or holistic interventions in your treatment, or treating you for more than one condition at a time, such as addiction and depression.
Use of Evidence-Based Interventions
Researchers and medical professionals continually conduct studies to determine what the best interventions are based on evidence so that treatment centers can use the most proven methods.
Some of the interventions that have proven to be effective include:12
Cognitive behavioral therapy
Contingency management (using rewards for abstinent behavior)
Motivational interviewing or motivational enhancement therapy
Family therapy
12-step programs like NA or AA
Aftercare Planning
A quality treatment program will understand that your recovery does not end when your time at rehab is over. Ongoing support and treatment are essential in maintaining sobriety and avoiding relapse. Find a rehab center that has a good aftercare planning process, so you know you will be cared for long-term.
Should I Travel to Minnesota for Drug and Drug and Alcohol Treatment?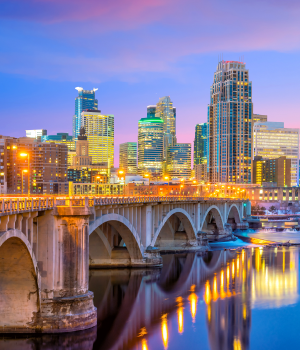 How do you know if traveling to Minnesota for drug and alcohol treatment is the best choice for you? It can be hard to conclude, but some things to help you consider are:
Is the treatment you need offered where you live?
Do you want to be in a certain environment for your rehab such as near mountains and lakes?
Do you have family or friends in Minnesota that you want to be near during your treatment?
Does your insurance cover rehab in Minnesota?
Would you like to attend a rehab away from where you live for privacy reasons?
Regional Considerations in Minnesota: North vs. South and City vs. Rural
Minnesota is known as the land of 10,000 lakes and offers gorgeous, natural landscapes throughout the state. There are four main regions in Minnesota.
The superior upland region covers much of the state's northern half and is where you will find Lake Superior, the largest freshwater lake in the world. This region is a popular vacation destination and includes the Brainerd Lakes area at the southern end, up to Duluth and the Canadian border. The Superior Upland region is the most rugged area of the state and includes thick forests and thousands of lakes and rivers and Eagle Mountain.
Minnesota's Young Drift Plains cover much of the southern and central parts of the state. This region has rich farmland and is the most populous region of the state with St. Paul, the state capital, and the neighboring city of Minneapolis.
The Dissected Till Plains make up the southwestern corner of the state. This area is crisscrossed by many streams and dotted with farms and small towns such as Pipestone, Worthington, and Luverne.
The southeastern region, called the Driftless Area, is carved by deep river valleys. This region is home to river bluff towns such as Red Wing, Winona, and La Crescent, all of which attract tourists for their charm, antique shops, and historic architecture.
Drug and Alcohol Laws in Minnesota
Minnesota Good Samaritan Overdose Prevention Law: This law specifies that a person, who in good faith seeks medical assistance for another person who is experiencing an alcohol or drug overdose may not be arrested, charged, prosecuted, or penalized. This law was put in place to prevent unnecessary deaths from overdose.
Minnesota's Drug and Alcohol Testing in the Workplace Act: In Minnesota, employers are not allowed to drug test their employees with impunity. The laws limiting drug and alcohol testing by employers are incredibly strict, allowing only specific instances in which drug and alcohol testing could possibly be legal.
If you or someone you know needs help with alcohol addiction, please call 800-926-9037 (
Who Answers?) to speak to a specialist about what treatment is right for you.
Resources