Alcohol and Drug Abuse and Treatment Statistics in Maryland
State or publicly funded Maryland drug rehabs admitted 118,748 people 12 years and older for the treatment of substance use disorders (SUDs) in 2019. This was the highest number of admissions per capita (2.3 per 100) in the U.S.4 Here's the breakdown:4
61% were admitted for heroin or other opioid use (oxycodone, codeine, etc.)
19% were admitted for alcohol or combined alcohol and SUDs.
7% were admitted for cocaine/crack use.
5% were admitted for marijuana use.
Unintentional alcohol and drug intoxication deaths rose 16% in Maryland in 2020, a trend that mirrored the situation across the U.S.  Of the 2,773 overdose-related deaths that year, opioids were involved 90% of the time. Fentanyl, a potent synthetic opioid, was a contributing substance in 2,326 deaths.5 Maryland ranks the sixth highest in the U.S. for overdose deaths.6
While overdose deaths in most of the U.S. continued to rise in 2021, Maryland saw slightly fewer unintentional alcohol and drug-related deaths last year, as noted in a preliminary report by the Center for Disease Control (CDC).7
Cost of Drug Rehab in Maryland
The cost of drug rehab in Maryland ranges from about $5,000 for three months of outpatient to about $56,000 for inpatient (residential), according to a survey by the National Center for Drug Abuse Statistics.8
Even if that seems out of your reach financially, options that may better fit your budget are also available. Insurance, payment plans, scholarships, and grants can all make getting help more affordable. And some facilities and detox centers in Maryland are free.
Low-Cost and Free Drug Rehab Centers in Maryland
Charity- and non-profit-run programs may offer free or low-cost programs near you. Government-funded drug and alcohol rehab centers in Maryland also provide free and low-cost alcohol and substance use treatment if you have no insurance, income, or assets. To qualify, facilities may ask for proof of state residency and your lack of financial resources or insurance to pay for care on your own.
Does Insurance Cover Rehab Center Costs?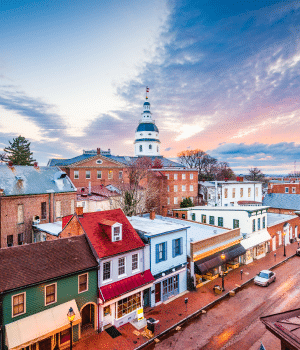 The Affordable Care Act (ACA) states health insurance companies must cover care for alcohol and substance use disorders (SUDs). Since these disorders are classified as pre-existing conditions, coverage can't be denied.9
In Maryland, however, short-term health insurance policies lasting less than three months aren't required to cover pre-existing conditions.10
For coverage under large group health plans, the Mental Health Parity and Addiction Equity Act (MHPAEA)11 states the annual or lifetime benefits for mental health or SUDs are to be equivalent to benefits for medical and surgical claims. Your out-of-pocket expenses (such as co-pays and deductibles) for substance use and mental health care need to be on par with your out-of-pocket expenditures for medical or surgical treatments.
Private Insurance
Private insurance can greatly reduce the amount you need to pay. The amount you'll pay out of pocket depends on your plan and the type of facility or detox center you enter. Typically, choosing a rehab that is in-network reduces the amount you owe. Your deductible and co-pays vary with the type of plan you have. Kaiser, Aetna, and Cigna are popular private insurance providers.
Medicaid
Maryland's Medicaid program covers alcohol and SUD treatment. To be eligible for the state's Medicaid, you must:12 live in Maryland, be a U.S. citizen, or someone who meets immigration status requirements and earn less than 138% of the federal poverty level ($1,564 per month for one person in 2022).
Medicare
Medicare covers inpatient and outpatient alcohol and drug rehabilitation. Inpatient is covered under Medicare Part A, while outpatient falls under Medicare Part B. Both parts cover 80% of the allowed amount. Medicare Part D covers prescription medications used in your treatment.
Does Your Insurance Plan Cover Substance Abuse Treatment?
Before entering a program, it's best to make sure your insurance coverage will cover your care. Our specialists are happy to see if your insurance covers it and what portion you'll be expected to pay. Call our helpline at 800-926-9037 (
Who Answers?) to speak to a specialist who can assist you.
You can also speak directly with your insurance carrier. Its number is on the back of your insurance card or online. Coverage details to verify include:
The types of settings that are covered (detox, inpatient, and outpatient)
Features and amenities (luxury or standard facility)
The number of treatment days covered
Whether or not you're covered for care in an out-of-network facility
The types of treatment that are covered (psychotherapy, medication-assisted, or holistic)
What your maximum out-of-pocket expense will be, including co-pays and deductible
How to Finance Addiction Treatment in Maryland
If you are uninsured or underinsured, and you and your family don't have enough money to cover the full cost of rehab, you have options:
Choose a Program That Offers Payment Plans: You can search for facilities that offer payment plans. You'll be able to begin treatment right away and pay as you go along.
Get a Scholarship: Start by asking the facility you're interested in if it has scholarships. If it doesn't, the facility may be able to refer you to corporations, non-profit organizations, or church groups that do offer scholarships.
You can also check out the scholarship from the 10,000 Beds non-profit organization dedicated to helping people with no financial resources enter treatment.
Find a Sliding-Scale Program: When a place offers you a sliding-scale payment, it means what you pay is adjusted based on your income or financial situation.
Substance Abuse Assessment
Care for alcohol and SUDs occurs in inpatient (residential) or outpatient settings. The environment that will work for you depends, in part, on your clinical assessment.
The assessment begins with a counselor asking questions about:

The types of substances you use
How long you've been using them
Any symptoms of withdrawal or a history of withdrawal
Prior alcohol or SUD treatment
Any mental health symptoms or known disorders
Any physical health problems
Family and living conditions
Legal or financial issues
Addiction Treatment Settings
Based on the answers from your substance abuse assessment, your counselor will determine the best setting for you. Your counselor will recommend a plan that may include:
Medical Detox
Medical detoxification, or detox, is a process that helps you clear alcohol and/or substances from your body after chronic use.
Inpatient
Receiving inpatient care means you live full-time at the facility. This is also called residential treatment. Some inpatient rehab takes place in a hospital, but this is less common.17
Partial Hospitalization Programs (PHPs)
Partial hospitalization is the next most intensive. You'll participate in four to eight hours of care daily, five to seven days a week but sleep at home or stay in a sober living home. Rehab typically runs for 90 days.16
Intensive Outpatient (IOPs)
You'll spend between nine and 20 hours each week in an IOP. Treatment is based in a clinic, health department, outpatient facility, or counselor's office. Programs typically last a minimum of two months.16
Standard Outpatient
Standard outpatient involves meeting with your therapist and/or attending therapy once or twice a week for several hours. You'll have the most flexibility in continuing work or school and being with loved ones and friends with this setting.16
Aftercare
Aftercare provides essential support and relapse prevention after you've completed a rehab program. You will work with your counselor to set up an aftercare plan before you're discharged.
Specialized Drug Rehabs in Maryland
Matching a treatment center to your demographic may be important. You'll be among others who have similar life experiences.
Veteran
Rehabs specializing in care for veterans recognize the importance of treating both co-occurring mental health disorders and alcohol or SUDs. Mental health disorders include post-traumatic stress disorder (PTSD), anxiety, and depression.20
LGBTQ+
As an LGBTQ+ person, you may have a higher rate of alcohol abuse and SUDs.21 One study showed programs specializing in the treatment of gay and bisexual men with alcohol or SUDs showed better outcomes.22
Men-Only
Men sometimes feel they need to be stoic, self-sufficient, and independent. In a mixed-gender facility, men may remain quiet rather than share their vulnerabilities and perceived weaknesses. Men-only addiction treatment centers give men the freedom to speak openly about their addiction, being victimized, their feelings of losing control, and issues with anger.23
Women-Only
A history of physical, sexual, or psychological abuse often accompanies SUDs in women. Mood disorders, such as anxiety or depression, and eating disorders are often associated with alcohol and SUDS as well. Addressing these co-occurring issues and SUD treatment in a safe, secure women-only rehab can be beneficial.24
Teen 
At a time when teens are bonding more with peers than parents, alcohol and substance use care is more effective in a teen facility. It's geared toward the changes happening in the adolescent brain and psyche. Treatment focuses on their level of development and contributing factors such as family dynamics and childhood trauma.25
Should You Travel for Drug and Alcohol Rehab in Maryland?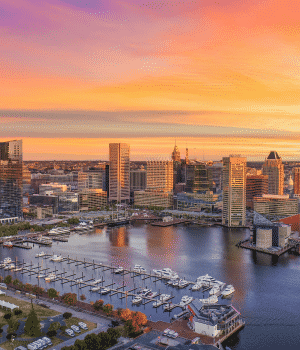 Even though receiving treatment in your home state may be more affordable, sometimes traveling to a new place might be a better choice. Here are some reasons to consider traveling to a Maryland drug rehab:
Your home state doesn't offer the care you need
Your insurance has more in-network facilities
You have a strong support system
You'll have more privacy
You need some distance from a stressful home environment
Alcohol and Drug Laws in Maryland
Protection Against Discrimination: Article 49B affords protection against discrimination for Maryland residents who are currently in rehab, have previously completed a substance use disorder program, and are no longer using drugs illegally.26
Marijuana Laws: On November 8, 2022, Maryland voted to legalize recreational marijuana use. Titled "Question 4" on the ballot, voters approved the amendment which allows residents to possess, use, and grow marijuana. Beginning on July 1, 2023, adults aged 21 and up can possess up to 1.5 ounces of marijuana and grow up to two plants for personal use in Maryland.27
Low-Level Drug Possession: Currently possessing small amounts of illicit drugs and/or drug paraphernalia is no longer prosecuted. This took effect in March 2020 to reduce the number of people jailed for minor offenses during COVID-19, and it remains in effect.28
Alcohol and Drug Courts: Rather than seeking punishment, alcohol and drug courts help you receive treatment for SUDs with the goal of lasting recovery.
The Good Samaritan Law: This law protects anyone who seeks medical care for themselves or others after taking drugs or drinking alcohol. The law protects you from being arrested or prosecuted for:29

Having or taking a controlled substance.
Having or using drug paraphernalia.
Providing alcohol to a minor.
Drinking alcohol if you are a minor.
If you think you need help in choosing from the accredited drug rehab centers in Maryland, we are available to assist you. Call our confidential and free helpline at 800-926-9037 (
Who Answers?) and speak with a support specialist.
Resources