Arizona Substance Abuse Statistics
In 2020, nearly 15% of adults in Arizona reported illicit drug use, and close to 54% reported alcohol use.1
A national survey on drug use and health revealed the following statistics among adults in Arizona:1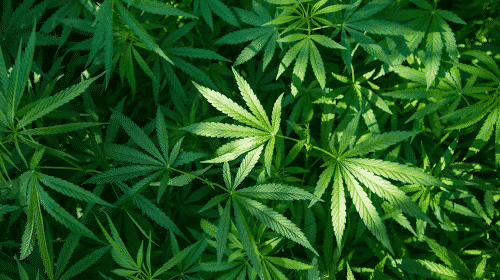 Almost 19% reported using marijuana in the past year.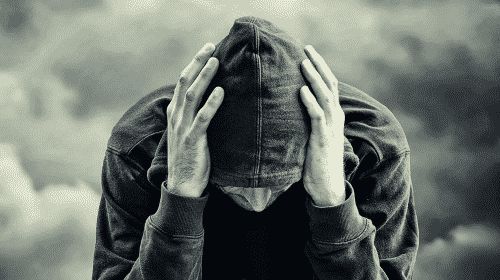 Nearly 1% reported heroin use in the past year.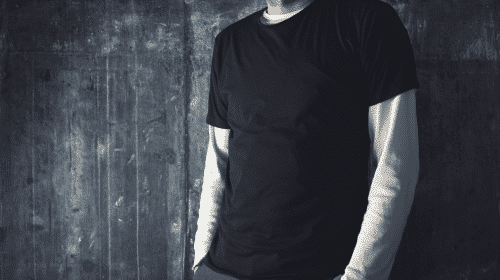 Approximately 2% reported methamphetamine use in the past year.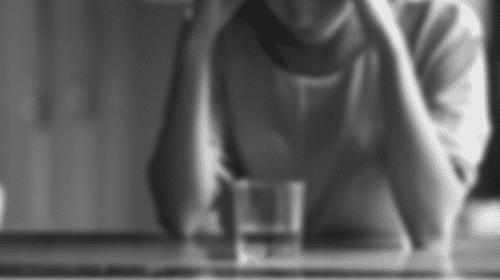 About 24% reported binge drinking in the past month.
Expert Insights

What happens after a state legalizes marijuana – does it help or hurt the community? Turns out the effects are rather surprising. In Arizona, throughout the year of 2020, 28% of all drug arrests were related to marijuana. A year later in 2021, after legalizing medical or recreational use of the drug, arrest numbers had gone down to just 7%. While that's great news, it's kind of the end of the good news when it comes to the impact of marijuana legalization.

According to therapists and addiction treatment specialists in Arizona, the use of pot has become so "normalized" that people who are actually addicted to it don't even recognize that they have a problem. Clinics around the state are seeing more women than men enter treatment for marijuana addiction, most of them between 18 and 45 years of age. But it's the psychological effects that are becoming much more prevalent – and much more concerning – in excessive users. People seem to think marijuana is a sure thing when they're looking to calm down or cope with a stressful situation. However, many of them are coming in for addiction treatment and reporting severe cases of marijuana-related anxiety, depression, delusions, hallucinations, and mania.

~ Kerry Nenn
Top 5 Drug Rehabs in Arizona
Every alcohol and drug rehab in Arizona offers its own unique methodologies, amenities, programs, and therapies. Evidence-based treatment is available at multiple inpatient and outpatient centers in Arizona.
Below are the top five addiction treatment centers in Arizona based on the following criteria:
Offering evidence-based treatment
Accreditation
Certifications
Client testimonials / reviews
Buena Vista Recovery in Scottsdale, AZ
Buena Vista Recovery is a medically managed residential inpatient and outpatient addiction treatment center in Arizona. They specialize in drug and alcohol rehab and offer multiple confidential, patient-focused programs.

Treatment programs include:

Medical detox
Inpatient
Therapy
Medication-assisted treatment
Outpatient treatment

Treatment programs are supported by:

The Joint Commission Accreditation
Independent Coalition of Treatment Providers
Certified Professionals in Dialectical Behavioral Therapy
Substance Abuse and Mental Health Services Administration
Arizona Department of Health Services
Better Business Bureau Accredited

Location and contact information:
8171 E Indian Bend Rd
Scottsdale, AZ 85250
(800) 922-0095
The River Source in Arizona City, AZ
The River Source in Arizona City is a fully accredited, in-network drug and alcohol rehab center. They offer both men's and women's inpatient and outpatient programs using evidence-based substance abuse treatment.

Treatment programs include:

Reclaim Your Life program
Drug and alcohol detox program
Men's inpatient treatment
Women's inpatient treatment
Outpatient treatment programs
Lifetime alumni program

Treatment programs are supported by:

The Joint Commission accredited
National Association of Addiction Treatment Providers (NAATP) member

LegitScript Certified

Location and contact information:
16286 S. Sunland Gin Rd
Arizona City, AZ 85123
(866) 370-8656
Center for Behavioral Health in Tempe, AZ
Tempe's Center for Behavioral Health has a variety of services to help you on your recovery journey. Some of those services include medication, medical services, family therapy, parental instruction, vocational rehabilitation, and legal services.

Treatment programs include:

Medication-assisted therapy
Behavioral therapy
Individual and group therapy
Family counseling
Case management
Social and legal services

Treatment programs are supported by:

The Joint Commission accredited
LegitScript Certified
SAMHSA
Commission on Accreditation of Rehabilitation Facilities (CARF)

Location and contact information:
16286 S. Sunland Gin Rd
Arizona City, AZ 85123
(866) 370-8656
Fountain Hills Recovery in Fountain Hills, AZ
Located in Fountain Hills, Arizona, Fountain Hills Recovery is a luxury rehab center offering a variety of accommodations, beautiful scenery, and top-of-the-line amenities. They offer several evidence-based programs and treat substances like alcohol, opioids, meth, heroin, and more.

Treatment programs include:

Luxury inpatient program
Intensive outpatient program (IOP)
Executive treatment program
Professional athlete treatment program
Holistic therapies
Dual diagnosis treatment
Family care and recovery
Dual-diagnosis treatment

Treatment programs are supported by:

The Joint Commission accredited
LegitScript Certified

Location and contact information:
16872 E Ave of the Fountains # 204
Fountain Hills, AZ 85268
(888) 788-7033
Soul Surgery Addiction Treatment Center in Scottsdale, AZ
Soul Surgery is a luxury facility offering a unique blend of cutting-edge, evidence-based addiction treatment. Their two residential centers feature beautiful scenery, swimming pools, a tennis court, and more.

Treatment programs include:

Medical detox
Medication-assisted treatment
Inpatient treatment
Intensive outpatient treatment (IOP)
Family care
Eating disorder treatment
Dual-diagnosis management
Alumni program

Treatment programs are supported by:

The Joint Commission accredited
LegitScript Certified
SAMHSA
National Association of Addiction Treatment Providers (NAATP) member

Location and contact information:
14362 N Frank Lloyd Wright Blvd B111
Scottsdale, AZ 85260
(833) 568-6619
Rehab Admissions in Arizona
In 2019, the most commonly used substances in Arizona were: 2
These substances made up 90% of all admission for substance use for people who are 12 years and older.2
Each year, thousands of people in Arizona are admitted for drug and alcohol use. In 2019, a national survey revealed the following rehab admission statistics in Arizona for people 12 years and older:2
Almost 11,000 were treated for alcohol use.2
About 7,200 were treated for heroin.
Nearly 9,000 were treated for methamphetamines.
Close to 5,000 were treated for marijuana.
About 1,000 were treated for cocaine.
The survey data showed that about 26% of the alcohol treatment admissions were American Indian or Alaskan natives, 67% were white and close to 7% were Black or African American.2
Cost of Drug Rehab in Arizona
The cost of drug rehab in Arizona will vary based on multiple factors, including:

Setting (outpatient vs residential)
Funding or insurance type (Medicaid, Medicare, private insurance, or self-payment)
Type organization (federal, state, private for-profit, or private nonprofit)
You can expect to pay an average of $1,706 for outpatient and $56,789 for residential care in Arizona.3
Compared to other states, the cost of addiction treatment in Arizona is relatively high. Arizona was ranked the 31st state in a list of non-hospital treatments from least to most expensive.3 However, the average cost of outpatient services is the same as in New York, Indiana, Pennsylvania, and Michigan.3
Low-Cost and Free Drug Rehab Centers in Arizona
You can reduce the price of professional help by choosing a low-cost or free drug rehab center in Arizona.
State-Funded Facilities
Arizona's Substance Abuse Block Grant (SABG) funds Arizona drug rehabs so that they can provide low-cost and free treatment to those with no health insurance and are unable to otherwise afford care.5
SABG funding is available for uninsured people in the following order of priority:5
Teenagers of pregnant people who inject drugs
People who use drugs by injection
Women or teenagers with children who use drugs and alcohol
Anyone who uses drugs and alcohol as funding is available
You have to show active drug or alcohol use in the last 12 months for SABG eligibility.5
Four Regional Behavioral Health Authorities (RBHAs) and three Tribal Regional Behavioral Health Authorities (TRBHAs) operate as state-managed care organizations throughout Arizona.6 You can find out about how to get into a state-funded facility by contacting the RBHA or TRBHA in your area.
Does Insurance Cover Rehab Center Costs?
Yes, insurance typically covers drug rehab in Arizona because of the Patient Protection and Affordable Care Act (ACA) and Mental Health Parity and Addictions Equity Act (MHPAE). The MHPAEA is a federal law that ensures your plan covers substance abuse treatment to the same extent it does medical and surgical care.7
Private Insurance
The benefits of the MHPAEA were extended by the ACA by adding drug and alcohol rehab as essential benefits for individual and small group insurance, meaning your private insurance plan should provide partial or full coverage.8
Medicaid
Arizona Health Care Cost Containment System (AHCCCs), Arizona's Medicaid program, is a type of government insurance that you can use it to pay for professional addiction treatment.9,10
Medicare
Medicare is federal health insurance for residents 65 and older and those with certain disabilities. Medicare covers services at addiction treatment centers as long as they are reasonable and necessary.
How to Finance Alcohol and Drug Rehab in Arizona
Money should not be a barrier to receiving quality care. If the free programs are full, you don't qualify, or you don't have insurance, you can consider plans that reduce the cost of care. Alternatives to free care include payment plans, sliding scales, and scholarships.
Choose a Program That Offers Payment Plans: Payment plans allow you to pay for the service in small amounts over time instead of one large amount. Many programs in Arizona offer financing plans to alleviate the financial burden of recovery.
Apply for a Scholarship: You may qualify for a scholarship if you need financial assistance to pay for help. Scholarships available in Arizona are typically offered by individual facilities, although you can also apply through third-party organizations, such as 10,000 Beds.
Find a Sliding-Scale Program: You can find a sliding-scale program in Arizona to help pay for care if you have no or limited income and no health insurance. These modify their fees based on your ability to pay.4
Addiction Treatment Settings
With more than 380 accredited drug rehab centers in Arizona, it won't be difficult to narrow down your selection depending on your lifestyle, personal commitments, and needs.
Medical Detox: involves 24/7 medical care to manage withdrawal symptoms and ensure a person's comfort and safety. It's not a substitute for addiction treatment but rather the initial step in the recovery process.
Inpatient: rehab is an intensive setting that provides care 24 hours a day. This setting offers primary nursing and medical care as well as withdrawal management. This service setting will work well if you lack a stable living or work situation or family support in Arizona.3
Partial Hospitalization Programs (PHPs):, also known as day programs, are the most intensive form of outpatient care. You attend care for up to 30 hours per week and return home during non-treatment hours, typically in the evening.
Intensive Outpatient (IOPs):, which is a step down from a PHP, provides anywhere from 9 to 20 hours of care per week, with patients returning home during non-treatment hours.
Standard Outpatient: is the least intensive option, standard outpatient settings provide treatment and therapy for a few hours per week at a clinic or a psychologist's office. This option is typically best for those with a mild addiction or those who have already completed inpatient.
Aftercare: refers to programs that provide you with support after you finish rehabilitation to help reduce the risk of relapse. Your aftercare plan might consist of 12-step meetings and continued therapy.
If you need assistance in choosing what level of care is best for you, we are here to help. Call our free and confidential helpline at 800-926-9037 (
Who Answers?) to speak to a support specialist at any time.
Specialized Drug Rehabs in Arizona
Drug and alcohol rehabs in Arizona cater to the needs of a diverse population. You can find specialized programs for various populations, such as veterans, LGBTQ+ individuals, teens, and more.
Veterans: often struggle with addiction and co-occurring mental health disorders, such as posttraumatic stress disorder (PTSD). A veteran drug rehab provides trauma-informed care and trauma therapies to help veterans heal from combat and/or sexual assault experienced in active duty. 
LGBTQ:+ people tend to struggle with substance abuse more than their cisgender, heterosexual peers. This may be due to many reasons, such as systemic oppression, personal discrimination, family or religious rejection, sexual– and gender-based violence, and more. 
Men: may have unique challenges when it comes to recovering from drug and alcohol addiction, such as difficulties with vulnerability and communication and being shamed for seeking help. Many men find comfort and community in men-only drug rehabs where they feel safe to express themselves.
Women: also may present with unique struggles during addiction recovery, such as sexual assault or sexual violence, domestic partner violence, co-occurring eating disorders, and beyond. A women-only program provides them with a safe and comfortable treatment setting to share their stories and learn from the stories of others.
Teens: often have different needs than adults recovering from substance addiction. They may be struggling with peer pressure, bullying, grade-related stress, college applications, as well as navigating dating and sexuality. 
Should You Travel for Drug and Alcohol Rehab in Arizona?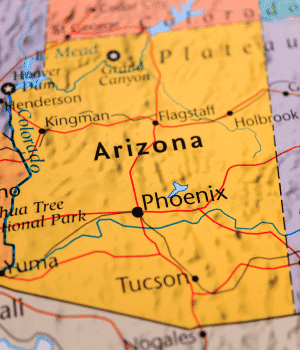 The reasons for traveling to Arizona include the following:
You have friends and family in Arizona that can provide social support.
You prefer a detox center or facility far from your old environment.
You prefer the Arizona weather.
You want a resort with a view of the Arizona landscape.
You can't find your preferred rehab in your current state.
Alcohol and Drug Laws in Arizona
Naloxone Standing Order: Arizona has a standing order that allows any licensed pharmacist to dispense naloxone to residents without a prescription, increasing access to this life-saving medication.12
Good Samaritan Law: The Arizona Good Samaritan law protects people from drug-related prosecution if they seek emergency medical care for someone who is overdosing.12
Court-Ordered Treatment: Under Arizona law, people who plead guilty to a drug offense have the option of court-ordered treatment instead of jail time.13
Health Insurance: Arizona law permits you to pay for drug and alcohol rehab out of pocket without getting penalized for not having health insurance. Article 27, section 2 of Arizona insurance law states that a person does not need to participate in any healthcare system and may pay for healthcare services directly.14
If you think you need help in choosing from the drug rehab centers in Arizona, we are available to assist you. Call our confidential and free helpline at 800-926-9037 (
Who Answers?) and speak with a treatment support specialist.
Resources