Sunnyvale, CA Drug and Alcohol Statistics
Sunnyvale, like the rest of California, is no stranger to substance use issues among its residents. A recent online assessment conducted by the Behavioral Health Services Prevention Department (BHSPD) in Santa Clara County gives us a better picture of the prevalence of substance use and substance use disorders:1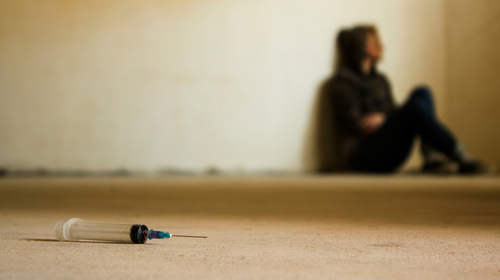 86% of respondents reported that they've used at least one illicit substance in their lifetime.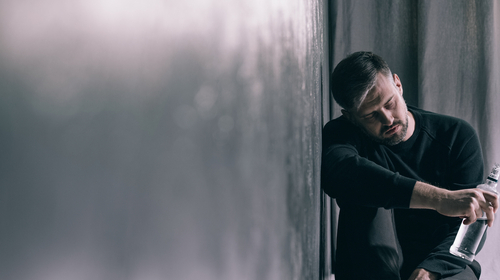 Men have reportedly used more substances on average compared to women.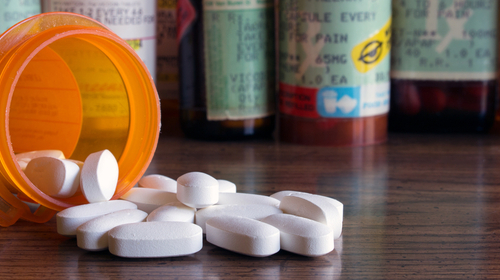 Respondents between the ages of 31 and 40 used more lifetime substances than any other age group.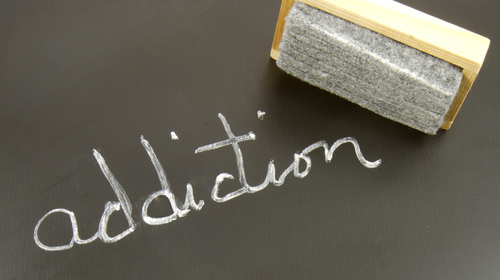 Latinos reportedly used the highest average number of substances over their lifetime.
While alcohol, tobacco, and marijuana were among the most popular substances the respondents used, prescription medications, cocaine, psychedelics, heroin, inhalants, and methamphetamine are also prevalent.
Many respondents stated their reasons for engaging in substance use, illicit or otherwise, were due to trauma or mental health issues and a lack of an outlet and coping skills.
Cost of Drug and Alcohol Rehab in Sunnyvale, CA
One of the common misconceptions about drug and alcohol rehab in Sunnyvale is that it's too expensive, putting it out of reach. While there's always an option out there for each income level when it comes to treatment, it's important to understand exactly what factors into the cost of treatment.
Here's a quick breakdown of which factors affect treatment costs:

The type of treatment program (residential versus outpatient, for example)

The type of facility where you'll receive treatment, as in basic amenities, luxury accommodations or specialized care
Having health insurance (or not having health insurance)
Whether or not you're eligible for free treatment or special financing
Location (city vs. suburb)
Because of all these factors, it's difficult to list approximate pricing for drug and alcohol rehab in Sunnyvale. The most important thing to remember, however, is not to fixate on the costs. There are plenty of affordable options out there, which means treatment is right around the corner — regardless of your financial situation.
Free Treatment Options in Sunnyvale, CA
While having health insurance can significantly reduce the cost of treatment, it's not always enough. Adversely, not everyone has health insurance — which means that finding a low-cost facility or free treatment is your best bet.
State-funded Rehab
Anytime a facility offers free or low-cost treatment, it's because they receive funding from the federal or local government or independent donors. These facilities still offer the same quality treatment and services, only they're more affordable. Additionally, they call for stricter requirements upon admitting individuals.
For example, to qualify for a free treatment program or low-cost care, you'll need to have proof of your citizenship and residency, as well as your current financial situation and lack of health insurance. If you don't meet these requirements, your next option is to find a facility that offers financing plans — such as a sliding scale payment option.
Sliding Scale Fees
With sliding scale payments, the treatment facility will work with you to figure out what you can realistically afford based on your income. From there, they'll provide you with a customized monthly payment plan that will only change as your income changes.
Rehab Scholarships
Lastly, you can apply for rehab scholarships. These scholarships are essentially need-based, however, you do not have to pay them back. You can apply for them through rehab centers or through a third-party organization, such as 10,000 Beds.
Should I Travel to Sunnyvale, CA for Drug and Alcohol Addiction Treatment?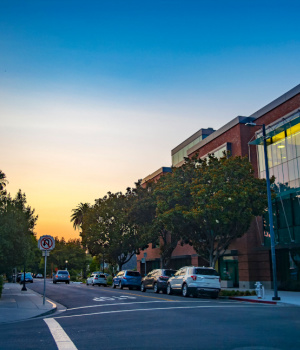 California is home to some of the best rehabs in the country, and Sunnyvale is no exception. Of course, the quality of care is just one of the many reasons why people choose to travel for treatment.
Other reasons include wanting to be closer to home or wanting to get away from the environment that initially caused the substance use disorder. It also makes sense for individuals looking for a specialized care facility, such as a Christian or faith-based facility or an executive facility for high-level business professionals.
If you're looking to travel to attend one of Sunnyvale's drug and alcohol rehabs, you'll have to first look at what your own needs are. This would include your budget and the type of environment you want to recover in. Most importantly, the decision should be based on finding the best possible treatment for your unique situation.
Neighborhoods in Sunnyvale, CA to Consider for Drug and Alcohol Rehab
Sunnyvale is situated in Santa Clara County, also referred to as Silicon Valley. More specifically, the city is just south of San Francisco Bay and is mostly landlocked except for a small portion along the bay. Therefore, as far as landscape goes, you're looking mostly at mountains and valleys — which most people find very peaceful for their recovery.
Among the best neighborhoods to consider for drug and alcohol rehab in Sunnyvale are:
Sunnyvale West
The Heritage District
Ponderosa Park
Alviso
South Los Altos
Old Palo Alto
How Do I Choose a Drug or Alcohol Rehab?
Every treatment facility is different in its offerings. While most use evidence-based methods such as the 12-step program, others operate based on varying philosophies.
When choosing a drug or alcohol rehab in Sunnyvale, you'll want to think about the following:
Location: The location of your treatment facility will directly affect the cost of your treatment. It's also important to think about the type of environment you want to recover in.
Costs: Cost should be the first thing you use to narrow down your choices as not every facility will fall within your budget, nor will they all offer financing plans.
Treatment type: Most substance use disorder cases require residential care. However, you'll need to be evaluated before the type of treatment you need is decided.
Philosophy: You want to make sure that the way the treatment program is run — as in, the philosophy behind the treatment — is something that aligns with your needs and values. Otherwise, recovery will be very difficult.
Program rules: Different rehabs have different rules regarding chores, visitors, support group meetings, and more. Once admitted to a treatment program, you'll have to abide by these rules, so make sure you're okay with them.
Amenities and features: Different facilities will have different amenities and features. Make sure you attend a treatment facility that has amenities that'll make you feel more comfortable.
Types of Addiction Treatment Programs in Sunnyvale, CA
As mentioned earlier in this guide, there are a variety of different treatment programs out there. Not only that, but there are different levels of care to suit the needs of each substance use disorder case.
Here are the different types you'll find among Sunnyvale's drug and alcohol rehabs:
Residential programs: Residential programs require you to live at the facility while receiving treatment. These programs last anywhere from 14 to 90 days and usually include medical detoxes, several types of therapy, and other types of care to aid in recovery.
Outpatient programs: Outpatient programs range in intensity from partial hospitalization program (PHP) to intensive outpatient (IOP) to aftercare and transitional programs. They're best suited for the less severe cases but often require that the individual undergoes a medical detox program beforehand. These programs require that you attend a certain amount of meetings and therapy throughout the week and are often best for those with familial, educational, or career obligations they cannot part with.
Dual diagnosis treatment: Dual diagnosis treatment is often part of both residential and outpatient programs. This type of treatment is for simultaneously occurring mental health conditions and substance use disorders, which is why it's also referred to as co-occurring treatment.
Specialty population programs: There are many rehabs out there that cater to specific populations. This would include the LGBTQ+ community, Christian-based faith communities, veterans, women-only, men-only, teens, and so on. There are even executive rehabs for high-level professionals and vegan/holistic facilities out there.
Alcohol and Drug Laws in Sunnyvale, CA
Like most states, California has been reworking its legislation regarding substance use disorders and their related crimes. The goal is to make sure that individuals experiencing a substance use disorder have the option of recovery and reform, as well as to put a stop to the high rate of overdose-related deaths.
Here are a few of the alcohol and drug laws that apply to Sunnyvale.

Good Samaritan Drug Overdose Act: Like most states, California has revamped its Good Samaritan law to include individuals experiencing a substance-related emergency. Under this law, individuals will receive a certain level of protection from prosecution when seeking emergency medical assistance for themselves or someone else. This includes individuals that are also under the influence and/or have illicit substances on their person (to a certain extent) or have paraphernalia. The goal is to ensure that those experiencing an overdose receive emergency care rather than becoming another fatality due to fear of the law.
AB 1535: Pharmacy Naloxone Bill: Another state-wide bill that California has passed is the Pharmacy Naloxone Bill. This bill provides public access to naloxone for opioid and opiate overdose reversal through participating pharmacies. Individuals can now administer naloxone in the event of an overdose emergency if necessary and possibly save a life.
CA Proposition 47: California's Proposition 47 aims to reclassify felony drug offenses down to misdemeanors where applicable. It should be noted that misdemeanors for drug possession still come with serious consequences, including time served. The goal of Proposition 47 is to enforce the laws surrounding drug possession in a way that doesn't have to ruin young people's lives. However, felony charges may still apply depending on the substance in question, its quantity, and how many offenses the individual in question has.
The California Ethical Treatment for Persons with Substance Use Disorder Act: SB 349 provides stronger patient protections for those seeking substance use disorder treatment. It requires every treatment provider in the state to provide a client bill of rights, which ensures those seeking treatment are provided basic rights and protection in a setting, safe and ethical. It also prohibits treatment providers from using false or misleading advertising.
Resources
Santa Clara County Behavioral Health Services. (2017). Substance Use Assessment. https://bhsd.sccgov.org/sites/g/files/exjcpb711/files/BHS%20SUbustanceUseAssessment_10_6_17.pdf.
Samantha Elliott. (2013, May 13). Grants. https://www.samhsa.gov/grants.
Substance Abuse Treatment and Prevention Grants in California – GrantWatch. (n.d.). https://california.grantwatch.com/cat/35/substance-abuse-grants.html.