Illinois Alcohol and Drug Use Statistics
In the 2017-2019 reporting period, 0.22% (approximately 23,000) of individuals aged 12 or older in Illinois reported heroin use.1
Here are some additional eye-opening stats:1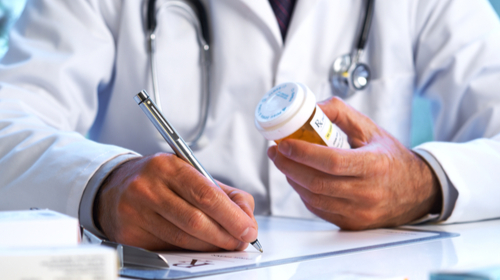 RX Medication Abuse
Prescription pain medication abuse was reported by 2.7% (approximately 292,000) residents.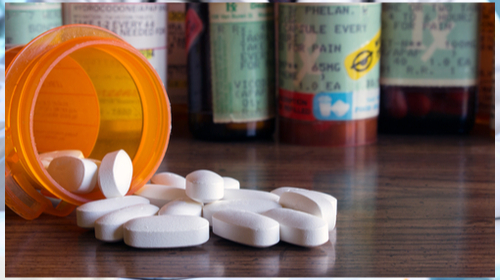 Opioid Abuse
Opioid use was reported by 0.5% (approximately 57,000) of residents aged 12 or older.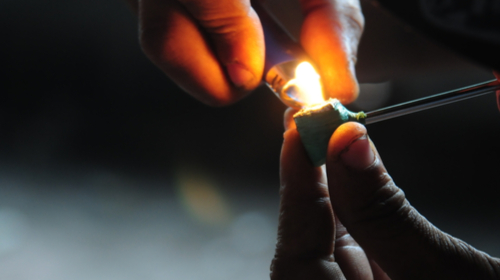 Illicit Drug Abuse
Illicit drug use was reported by 3.0% (approximately 315,000) of residents aged 12 or older.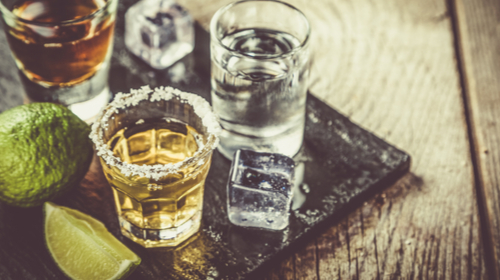 Alcohol Abuse
With alcohol use disorders, 6.0% (approximately 640,000) of residents aged 12 or older reported misusing alcohol.
2,944
In 2020, Illinois saw a total of 2,944 opioid overdose deaths, which was a 33% increase from 2019.2
Expert Insights

Recent legislation passed in Illinois is designed to increase access to Naloxone and fentanyl testing strips. Officials are reacting to the number of opioid overdoses that continue to climb each year. But these laws—and their related funding—aren't designed to stop the trainwreck before it starts. Why aren't we making more efforts up front – putting more funding into programs to educate and warn students of all ages about the dangers of substance abuse? A few hours of D.A.R.E in 5th grade isn't enough. We need to stop the train before it leaves the station. This is how we change the future of the Prairie State.

Kerry Nenn
Top 5 Drug Rehabs in Illinois
Every alcohol and drug rehab in Illinois offers its own set of unique amenities, programs, and therapies. Evidence-based treatment is available at multiple inpatient centers in Illinois. These facilities often provide a range of therapies, faith-based treatments, and outpatient options for recovery.
Below are the top five addiction treatment centers in Illinois based on the following criteria:
Offering evidence-based treatment
Accreditation
Certifications
Client testimonials / reviews
Recovery Centers of America in St. Charles, IL
The campus at Recovery Centers of America in St. Charles is situated on a beautiful 125 acres of property which includes a fishing pond and outdoor recreation areas. There are eight residential cottages separated by gender and treatment focus.

Treatment programs include:

Alcohol detox
Drug detox
Inpatient or residential care
Outpatient and telehealth services
Medication assisted treatment

Treatment programs are supported by:

Joint Commission accreditation
LegitScript certification
National Association of Addiction Treatment Providers (NAATP) member

Location and contact information:
41W400 Silver Glen Rd
St. Charles, IL 60175
(331) 901-4225
Symetria Recovery in Naperville, IL
Symetria Recovery offers comprehensive addiction treatment at six locations throughout Chicagoland including their facility in Naperville. They offer intensive outpatient programs (IOPs), suboxone and methadone clinics with unlimited therapy, and all of their programs are covered by insurance.

Treatment programs include:

Suboxone programs
Methadone programs
Intensive outpatient programs (IOPs)
Unlimited therapy
Dual-diagnosis treatment
Relapse prevention

Treatment programs are supported by:

Commission on Accreditation of Rehabilitation Facilities (CARF) accreditation
LegitScript Certified
Blue Cross Blue Shield Blue Distinction
Better Business Bureau A+ Rating

Location and contact information:
28373 Davis Pkwy Suite 500
Warrenville, IL 60555
(630) 382-8226
Rosecrance Belvidere Clinic in Belvidere, IL
Rosecrance Belvidere Clinic is a full-service outpatient mental health and substance use clinic serving adults in the greater Boone County and McHenry County areas. They offer substance abuse and mental health outpatient treatment for adults in a friendly environment.

Treatment programs include:

Mental health assessments
Substance abuse intensive outpatient programs/groups
Continuing care groups
Crisis intervention
Individual and group therapy
Expressive therapies
Psychiatry
Case management
Linkage and referrals
Same day services/walk-in assessments

Treatment programs are supported by:

Joint Commission accreditation
National Association of Addiction Treatment Providers (NAATP) member

Location and contact information:
915 Alexandra Dr
Belvidere, IL 61008
(866) 330-8729
Footprints to Recovery in Elgin, IL
The mission of Footprints to Recovery is to transform the lives of addiction to lives of hope through inspiration, education, and support. They offer progressive and personalized programs, evidence-based treatment, and community support to those suffering from addiction and their loved ones.

Treatment programs include:

Medical detox/medically-supervised withdrawal
Inpatient program/residential treatment
Partial hospitalization programs (PHPs)
Intensive outpatient programs (IOPs)
Standard outpatient programs
Individual and group therapy
Medication management and/or medication-assisted treatment (MAT)

Treatment programs are supported by:

Joint Commission accreditation
National Association of Addiction Treatment Providers (NAATP) member
LegitScript certification
Association of Lesbian, Gay, Bisexual, Transgender Addiction Professionals (NALGAP) Member
Association for Addiction Professionals member

Location and contact information:
411 West River Road
Elgin, IL 60123
(855) 628-2899
Positive Sobriety Institute in Chicago, IL
Positive Sobriety Institute offers executive-style addiction treatment for adults with careers and family responsibilities. They have years of experience providing for the specific treatment needs of professionals in an environment that is safe, discreet, and supportive. Their focus is to help motivated adults regain their health, restore their relationships and resume their livelihoods.

Treatment programs include:

Intensive outpatient programs (IOPs)
Partial hospitalization programs (PHPs)
Family involvement
Continuing care
Apartments

Treatment programs are supported by:

Joint Commission accreditation
National Association of Addiction Treatment Providers (NAATP) member
Hall of Fame Health Elite Care Center designation

Location and contact information:
142 E Ontario St Suite 1000
Chicago, IL 60611
312-312-9000
How Much Does Drug Rehab in Illinois Cost?
The cost of addiction treatment in Illinois is considered average, with the state ranking as the 24th cheapest for inpatient drug care. On average, you can expect to pay $1,704 for outpatient drug rehab, whereas a residential rehab will cost an average of $56,666.3 However, many different factors affect cost, including location, features, amenities, insurance coverage, financing options, length of stay, and beyond.
How to Find Free Rehabs in Illinois
A free treatment center, also known as state-funded rehab, is always an option if you don't have the financial resources to pay for a program. These treatment centers use government funds to help cover the cost of rehab for those who qualify due to a lack of income or a lack of insurance coverage. For acceptance into an Illinois state-funded rehab, you can contact the Illinois Health and Human Services Department for assistance.
Does Insurance Cover Drug Rehab in Illinois?
If you have insurance, using it to pay for rehab in Illinois can help to reduce the cost of treatment. According to the Affordable Care Act and the Mental Health Parity and Addiction Equity Act (MHPAEA) of 2008, health insurers and group health plans are required to cover mental health and substance use treatments just like other medical conditions.
Private insurance: If you have private insurance through your employer, spouse, or a parent, your insurance will most likely cover payment for alcohol and/or drug rehab. Popular insurance providers that typically cover addiction treatment include Blue Cross and Blue Shield, United Health Care, Cigna, and Aetna. However, many other providers do as well, so make sure you call your insurance company to learn the details of your plan.

Medicaid: If you don't have private insurance through an employer or a family member, you may qualify for Medicaid. Medicaid is a state and federally funded program that pays for medical services for eligible adults that fit into certain categories. These include having a low income, pregnant women, children, and people with disabilities. Medicaid often does cover alcohol and drug rehab programs. Due to the Mental Health Parity and Addiction Equity Act (MHPAEA), Medicaid covers the cost of treatment for mental health disorders and substance use disorders.4 Medicaid may cover all or part of the expense of your alcohol or drug rehab.

Medicare: Medicare is federally funded health insurance for people 65 years of age and older and some younger individuals who have disabilities. Medicare will pay for your alcohol and/or drug rehab in both inpatient and outpatient programs. Medicare Part A pays for inpatient rehab, and copays are the same for any other type of inpatient hospitalization. Medicare Part B will pay for outpatient rehab services from a clinic or hospital outpatient department.5

How to Finance Addiction Treatment in Illinois
If you are unable to find a free rehab or you don't have insurance to pay for private alcohol or drug rehab, there are alternatives available to you. These alternatives include faith-based organizations, non-profit-run alcohol and drug rehab programs, and/or government-funded rehab programs. There are also medical loans or clinic-specific financing that you may qualify for to help pay for the cost of drug or alcohol rehab.
More than likely, you will be required to pay back any loans or financing that you use to pay for your drug and/or alcohol rehab. This usually isn't the case for government, faith-based, and non-profit-run rehab programs.
Apply for a Rehab Scholarship: A rehab scholarship is a financial award that you can apply for if you don't have the financial means to pay for rehab yourself. These scholarships usually do not have to be repaid. Alcohol and/or drug rehab scholarships can pay for the full cost of rehab or help to pay for any costs of rehab that aren't covered by your insurance.
Finding rehab scholarships can be a challenge if you don't know where to look. You can always try organizations like 10,000 beds or contact the facility of your choice directly to ask about rehab scholarships since many facilities don't openly advertise their scholarship options.
Find a Sliding Scale Rehab Program: One common method for paying for rehab involves a sliding scale fee. A sliding scale is a method of payment for alcohol and drug rehab programs that usually involve a fee schedule in which your payment amount varies based on your ability to pay.
To qualify for a sliding scale payment, you may have to show proof of income either in the form of tax returns or paystubs to your rehab. A sliding scale payment schedule will then be determined based on your ability to pay. If your income is below a certain level determined by the individual clinic, you will qualify for a lower payment.
Choose a Program that Offers Payment Plans: When it comes to paying for rehab, some drug and alcohol rehab centers in Illinois offer payment plans. Easy and convenient, payment plans are one option to get the rehab you need without having to pay for the cost of rehab upfront.
Payment plans break down the cost of treatment into affordable monthly payments that usually become payable after you complete treatment. To receive a payment plan, you can contact your alcohol and/or drug rehab provider. Some rehab facilities offer payment plans based on whether you are using insurance or if you are paying for your treatment out-of-pocket.
Drug Rehab Settings
Medical Detoxification
Often referred to as "detox," this process involves safely and comfortably removing all drugs and alcohol from your system. It occurs under 24/7 medical supervision, usually in a hospital or inpatient rehab facility. It's typically the first step in the rehab process, preparing you to enter a treatment program.
Inpatient Substance Abuse Treatment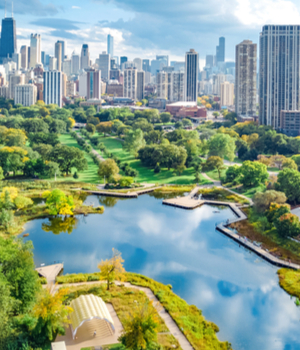 An inpatient rehab is a facility that you live in for the duration of your treatment. These types of rehab centers are also called residential treatment centers. An inpatient alcohol and/or drug rehab can have several benefits that include:
Longer course of treatment, ranging anywhere from 30 days to 1 year
24 hour 7 day a week assistance available to you
Supervised Medical Detoxification can decrease your chances of suffering distressing drug and/or alcohol withdrawal symptoms
In-depth help for those suffering from severe substance use disorders
A supportive community
Partial Hospitalization Programs
Partial hospitalization alcohol and drug rehab programs offer comprehensive care and you are usually given the option to return to your own home each night after treatment. Partial hospitalization rehab programs usually offer the same type of intensity that an inpatient treatment programs offers. Most partial hospitalization programs offer a minimum of 20 hours of intensive therapy a week. Some of the benefits of Partial Hospitalization Programs include:
Access to both individual and group therapy
Ability to return home to your family each night
A high level of support, especially if you live in an environment that increases the risk of alcohol misuse or drug use
Increased motivation to continue in treatment
Intensive Outpatient Programs
Intensive Outpatient Programs might work best for you if you don't meet the diagnostic criteria for residential or inpatient treatment as determined by a licensed health care provider. Intensive outpatient services usually offer a minimum of 9 hours of treatment a week. This occurs in three, 3-hour sessions. Benefits of Intensive Outpatient Programs include:
Ability to go home every night
A perception of increased support
Longer treatment program than inpatient rehab
A perception of more privacy than an inpatient or residential program
Standard Outpatient
Standard outpatient rehab programs involve treatment that doesn't require overnight stays or residential living arrangements. With a standard outpatient program, you can still work or go to school while also receiving treatment. Most outpatient rehab programs offer fewer than nine hours of treatment per week for up to three months.
Benefits of outpatient treatment programs include:
Weekend treatment options
Effectiveness similar to inpatient treatment depending on the individual
Flexible treatment options
Lowered cost than residential rehab
Virtual Rehab and Telehealth
Telehealth and online rehab occur over a private communication device like your phone, tablet, or computer where you receive therapies in the comfort of your own home. This type of rehab is similar to an outpatient program. It offers many of the same therapies that an outpatient treatment program does. Benefits of a telehealth treatment program include:
Ease of accessibility
Therapy in the comfort of your own home as opposed to traveling to a center
No travel time required
Greater perception of privacy
May have higher retention rates than an in-person outpatient programs
Specialized Alcohol and Drug Rehab in Illinois
LGBTQ+ Rehab
Many drug and alcohol rehab centers in Illinois offer treatment options specifically to individuals in the LGBTQ+ community. These treatment programs recognize the unique concerns that come with having a substance use disorder or alcohol misuse while also being a part of the LGBTQ+ community.
These treatment programs will work with you to help you on the road to recovery while addressing issues specific to your needs. Some of these issues you may face as a member of the LGBTQ+ community include managing discrimination, dealing with hate crimes, depression, and managing rejection from family.

Veteran Rehab
In Illinois, specific drug and alcohol rehab programs are designed for veterans and those who have served in the military. Programs that are specific to veterans often focus on specific challenges that you, as a veteran, may experience. Some unique issues veterans face include PTSD (Post-traumatic stress disorder), anxiety, depression, and/or the struggles that can occur with transitioning back to life as a civilian.
Some Illinois alcohol and drug rehab centers even have programs developed by veterans themselves. This helps you to connect with the treatment program in a more meaningful way. This can help you to feel more understood and benefit you on your journey to long-term recovery.

Men-Only Rehab
In Illinois, certain drug and alcohol rehab centers are especially sensitive to the needs of men. These treatment programs understand the unique challenges that you may face as a man seeking rehab. Men face distinct societal challenges that can prevent them from seeking treatment. Some of these challenges may include the expectation to be strong, independent, and unemotional.
You may also have concerns about your privacy and you want to be certain that going into alcohol or drug rehab won't pose a threat to your societal standing. You may also question whether the structure of a rehab group allows you to be an active part of your recovery or if it seems more like forcing treatment on you instead of working with you.
Drug and alcohol rehab centers focused on men recognize these unique concerns and work with you while helping to address your needs in a safe place with your peers.

Women-Only Rehab
In Illinois, some drug and alcohol rehab centers specifically focus on the needs of women in the community. These rehab programs emphasize challenges that you may have struggled with as a woman seeking to enter into rehab. Some of these challenges include sexual assault, domestic violence, childhood trauma, relationship concerns, and parenting issues.
Women-only treatment programs help you to address these issues in a sensitive respectful manner while also placing special importance on building relationships and interconnectedness with your peers.
Women's alcohol and drug rehab programs can offer a safe, supportive, and nurturing environment to help encourage you on your road to long-term recovery.
Teen Rehab
Illinois offers several different choices to teenagers and young people seeking to enter into alcohol and/or drug rehab.
Often, being a teenager can be a challenging and confusing experience. Teen-centered alcohol and drug rehabs realize this and work with you to address the unique challenges that arise from being a teenager, like peer pressure, complex decision making, and overcoming struggles associated with your identity.
Teen-centered treatment programs can offer you a safe and understanding environment for you to start your journey to long-term recovery.

Regional Considerations in Illinois
Chicago and Chicagoland RegionWhen considering alcohol and/or drug rehab in Illinois, different locations can offer different experiences. For example, Chicago and the Chicagoland region offer a wide variety of drug and alcohol rehab options while also delivering a broad range of activities for you to experience. For example, Chicago has the world-famous Willis Tower, Millennium Park, and the family-friendly Navy Pier.
Southern IllinoisIf you believe that being in nature is more important for your recovery than experiencing big-city attractions, then Southern Illinois has a wide range of drug and alcohol rehab options while offering natural beauty like the Shawnee National Forest. The Shawnee National Forest is home to the Garden of the Gods, a centuries-old sandstone rock formation with trails spanning 5.5 miles.
Northern IllinoisIf being active is more important to you on your road to recovery, you can visit towns in Northwest Illinois like Galena, IL, that not only offer high-quality alcohol and drug rehab but also offer skiing at the Chestnut Mountain Resort. And you could explore the Horseshoe Mound Preserve, which offers views of three different states.
Overall, if you are looking for more of a metropolitan experience while going through your rehab program of choice, the Chicagoland region is better suited for your needs. Meanwhile, Southern Illinois offers more of a rural experience steeped in nature.
Alcohol and Drug Laws in Illinois
Illinois policy makers have established the following laws regarding substances:1,2,3,4
Drug Possession: In Illinois, possession of drugs (except cannabis) is a felony in all cases. Felony charges can lead to jail time and a lifelong felony record.
Good Samaritan Law: Good Samaritan Law: The Emergency Medical Services Access Law of 2012 is the Good Samaritan Law in Illinois. This law is designed to encourage people to seek emergency medical assistance when someone is overdosing. If an Illinois resident calls 911 or brings someone to an emergency room for an overdose, both the victim who is overdosing and the person seeking help are protected from being prosecuted for felony possession of small amounts of drugs.
Pretrial Fairness Act: Effective Jan 1, 2023, this law gives police officers who catch people with small amounts of drugs discretion to release them with a citation that orders them to appear in court within three weeks. This is a change from the previous law which put that person immediately in jail for a few days until they were brought before a judge.
DUI Laws: "Driving Under the Influence" is defined as "operating a motor vehicle while impaired by alcohol, other drugs, including cannabis (marijuana) prescribed for medical purposes, or intoxicating compounds and methamphetamine." In Illinois, drivers are considered under the influence if they have a BAC of .08 or higher, have a THC concentration of either 5 nanograms or more per milliliter of whole blood or 10 nanograms or more per milliliter of other bodily substance, have used any other controlled substance, or are impaired by medication. A first conviction DUI is a Class A misdemeanor with a minimum penalty of revocation of driving privileges for one year and suspension of vehicle registration.
Ongoing Support After Drug Rehab
Aftercare programs are programs that become available once you have completed an outpatient or inpatient rehab program. These programs are intended to help keep you from relapsing and offer you continued support as you journey towards long-term recovery.
Aftercare programs are often tailored to your specific needs and can include groups like 12-step programs and support groups like AA, NA, and SMART Recovery. Other options include group counseling, sober living homes, step-down care, and/or individual therapy.
Attending aftercare once your therapy has been completed can help you stay on the road to recovery.
If you are suffering from a substance use disorder or alcohol misuse, there is hope. With a wide range of high-quality drug and alcohol rehab centers in Illinois, you can find the resources you need to begin the road to recovery.
Resources
Substance Abuse and Mental Health Services Administration. (2020). Behavioral Health Barometer: Illinois, Volume 6: Indicators as measured through the 2019 National Survey on Drug Use and Health and the National Survey of Substance Abuse Treatment Services. HHS Publication No. SMA–20–Baro–19–IL. Rockville, MD: Substance Abuse and Mental Health Services Administration.
Illinois Department of Public Health. (2020). Opioids: Illinois' Other Epidemic.
National Center for Drug Abuse Statistics. (2022). Average Cost of Drug Rehab [2022]: by Type, State & More.
Medicaid.gov. (2022). Parity/Medicaid.
Center for Medicare Advocacy. (2022). Medicare Coverage of Mental Health and Substance Abuse Services – Center for Medicare Advocacy.
Gastorf, Pat. (n.d.). The Opioid Crisis in Illinois: Data and the State's Response. Retrieved December 12, 2022, from http://www.dhs.state.il.us/OneNetLibrary/27896/documents/The_Opioid_Crisis_in_Illinois.pdf
M., W., Leslie. (2022). Statewide Semiannual Opioid Report Illinois Department of Public Health. Illinois Department of Public Health. https://www.ilga.gov/reports/ReportsSubmitted/3424RSGAEmail6812RSGAAttachIL%20Semiannual%20Opioid%20Report%205_22%20Public%20Act%20099-0480%20.pdf