Kansas Alcohol and Drug Use Statistics
Here are some relevant drug and alcohol abuse stats for Kansas:1,2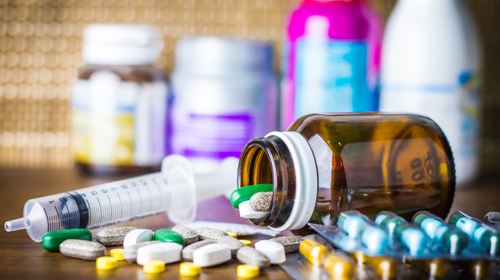 12% of adults in Kansas reported using drugs for non-medical reasons in 2021.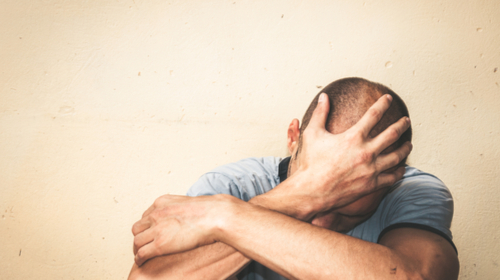 7% of men use drugs compared to 11.3% of women.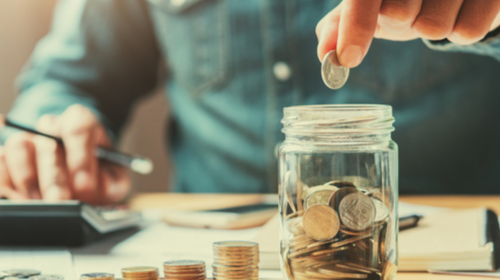 Nearly 24% of people earning less than $25,000 per year reported using drugs.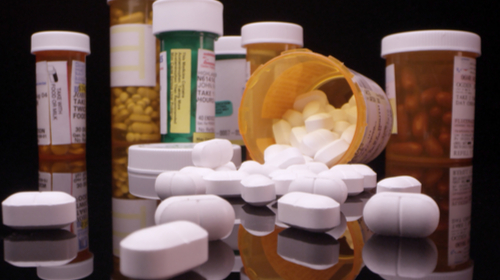 Illicit drugs are most commonly abused, followed by the abuse of prescription opioids.
Cost of Alcohol and Drug Rehab in Kansas
Addiction treatment costs vary widely. What you have to pay will depend on several different factors, including:
Whether the program is inpatient or outpatient

What amenities the facility offers

The duration of treatment

Whether the center accepts your insurance

Inpatient or residential rehab is more expensive. When you go to inpatient care, you will be paying for living expenses as well as therapy and any medical care you receive. If you choose a luxury rehab facility with amenities like private rooms or gourmet food, the costs can rise sharply.
If you have limited ability to pay, you can find free, low-cost, or sliding scale programs in Kansas. Some rehabilitation programs offer structured payment plans that allow you to pay over time. Other facilities adjust costs according to your income.
Where Can I Find Low-Cost and Free Rehabs in Kansas?
Kansas has eight Designated Women's Substance Abuse Treatment Programs that assist pregnant women and women with children who need treatment for substance use.3 Contact the Kansas Behavioral Health Office to see if you are eligible for these programs.
The state partners with private facilities to refer other residents for treatment. It has a partnership with a private provider to offer addiction assessments to residents.4 After the assessment, the provider can help you find an appropriate treatment program.
If you are worried about your ability to pay for rehab, you may be able to find programs that offer low- or no-cost care. Some facilities have sliding scale fees, where your costs are adjusted based on your financial status. Other treatment programs have scholarship funds available to assist patients in paying for care.
Does Health Insurance Cover Drug Rehab in Kansas?
If you have health insurance, your policy will include addiction care. Under provisions of the Affordable Care Act and the Mental Health Parity and Addiction Act, all insurance plans must cover rehab. This includes private insurance, Medicaid, Medicare, and military insurance plans.
Not all treatment facilities work with every insurance plan, so you should ask before committing to treatment. Either your insurance company or the rehab center will be able to answer your questions about insurance coverage.
Medicaid
Medicaid is a state and federal partnership to provide insurance to people in need. Eligibility for Medicaid is based on household income or whether you have disabilities. Kansas's Medicaid program is KanCare, and anyone making 133% or less of the federal poverty level can apply for coverage.5 Medicaid is required to cover substance abuse treatment. You can contact KanCare for more information on treatment programs that accept KanCare.
Medicare
Medicare is a federal insurance plan for people over the age of 65 and people with certain disabilities or health conditions. It offers comprehensive coverage for medical treatment.
You can get coverage for inpatient addiction treatment under Medicare Part A.6 You will be responsible for a co-pay, but other costs will be covered. Outpatient treatments are covered under Medicare Part B.7 If you have a Medicare Advantage supplemental plan, it may offer a wider network of care options.
Not all treatment facilities accept Medicare. You should speak to staff at the facility to be sure it will take your insurance plan.
Private Insurance
Private insurance is an insurance plan purchased from a non-government health insurance company. You may have insurance through your job or have a plan that you buy on your own. Popular insurance companies include Blue Cross Blue Shield, Aetna, UnitedHealth, and Humana.
All plans must cover addiction care, but the level of coverage and network of participating facilities will vary. Talk to your insurance provider to learn what specific coverage you have. Ask about:
Your deductible amount
What co-pays you will need to pay for
What types of treatment are covered
Which treatment centers are in the insurance company's network
What, if any, exclusions apply
Detox: The First Step of Treatment
The first step on the continuum of care is known as detox, which involves professional withdrawal management to help you safely withdraw from drugs and alcohol and achieve a medically-stable, substance-free state.
You can attend inpatient or outpatient detox and receive medical care or non-medical supervision. Medical detox is often preferred because a medical team administers withdrawal medications that can alleviate symptoms and cravings and they are available in case you experience any complications.
Inpatient vs. Outpatient Drug Rehab in Kansas
Inpatient rehab is a program where you live at the facility full-time during treatment. The programs last anywhere from 30-90 days, though some run longer.
Why You Might Choose Inpatient Addiction Treatment
Inpatient treatment is generally perceived as the best option for addiction recovery. The full-time program allows you to focus on recovery without distractions and with very few opportunities for relapse. Some inpatient programs offer detox care or partner with a health center where you can go for detoxification.
Inpatient programs are highly supervised, and you will participate in a variety of counseling activities. Staff at the center can help you make arrangements for a safe return home when you complete treatment. A facility may also offer aftercare for continued therapy.
Why You Might Consider Outpatient Addiction Treatment
Outpatient rehab is a treatment program that you go to several times per week, but you don't stay at the facility. The schedule of treatment sessions may be intensive, with daily therapy, or the schedule may be more flexible. It depends on the level of care, which may vary. Here are the three main outpatient settings:
Partial hospitalization: The most intensive form of outpatient, offering up to 30 hours of care per week
Intensive outpatient: A step down from partial, it includes nine to 20 hours of therapy each week
Standard outpatient: The most flexible and least intensive, it includes a few hours of care per week
Outpatient treatment is a good treatment option if you have a strong personal support network to encourage your recovery. The counseling methods are often the same as inpatient programs, but the schedule allows for more flexibility. You may be able to continue with work or school during treatment.
Cost may be a factor in choosing outpatient treatment. Outpatient care may be more affordable. Some insurance plans will cover outpatient care even if they don't cover inpatient care.
Aftercare and Ongoing Support
Once you near the end of your treatment program, your treatment team and you will collaborate on an aftercare plan, which involves various forms of ongoing support to build upon the skills you learned in rehab and benefit from community. Options may include:
12-step meetings
Non-12-step meetings
Sober living homes
Ongoing therapy and counseling
Types of Drug and Alcohol Rehabs in Kansas
When selecting Kansas drug rehabs or alcohol rehabs, you should look for one that minimizes your stress and optimizes your recovery. If you have certain preferences or need particular services, you may want a facility that specializes in the treatment that meets your needs.
Faith-Based and Christian Rehab
Faith-based treatment programs are helpful for people who have a strong commitment to their beliefs. The integration of spiritual activities into treatment can promote and assist the recovery process and strengthen long-term positive change. There are rehabs for many different religions, and there are programs with a Christian-based approach. Typically, they rely on evidence-based treatment methods alongside spiritual support in your faith, worship, and prayer.
Holistic Rehab
Holistic rehab centers combine evidence-based addiction treatment with alternative or complementary treatments. The facility might provide opportunities to access treatments such as acupuncture, massage, aromatherapy, hypnotherapy, guided meditation, and diet and nutritional interventions. In addition, the facilities will offer evidence-based counseling methods to manage addiction. The goal is to address mental, emotional, spiritual, and physical well-being through a range of treatments.
Luxury Rehab
If you have the means to pay higher costs, you may want to consider a luxury treatment center. These facilities boast more comfort, amenities, and privacy than typical facilities. They are often in desirable locations and have large properties that afford extra activities. The decor may look like a resort. Luxury rehabs often offer gourmet food, fitness programs, swimming, yoga, or spa services.
Executive Rehab
Executive rehab is structured for people who want to be in an inpatient program but can't take leave of all their work responsibilities. Executive treatment programs usually have more permissive rules regarding outside communication. They allow you to use phones and computers to stay connected to work during the workday, with counseling and treatments scheduled after business hours. In some cases, business travel may be permitted.
Dual Diagnosis Rehab
Dual diagnosis treatment programs specialize in managing co-occurring addiction and mental health disorders, which influence the outcome of each other. It's important that people with co-occurring disorders receive integrated, comprehensive care.
Medication-Assisted Treatment
People who are recovering from alcohol addiction or opioid addiction may benefit from medication-assisted treatment, which involves a combination of FDA-approved medication and behavioral counseling.
Antabuse (Disulfiram) for Alcohol Addiction: Disulfiram is a medication that makes drinking alcohol physically unpleasant. Trying to drink while taking this medication causes nausea, vomiting, and skin flushing. Antabuse is available with a doctor's prescription.

Acamprosate for Alcohol Use Disorder: Acamprosate reduces the cravings for alcohol, so people are able to refrain from drinking more easily.8 You may need to take it long-term to maintain the effects. This medication is available with a doctor's prescription.

How to Get Methadone at a Methadone Center: Methadone is an opioid medication that can work as a replacement for other addictive opioids. While it is similar to other drugs, it doesn't cause a euphoric high. Methadone has a strict dosing schedule, it can only be administered by a licensed methadone clinic, and patients are registered when they go for treatment. These facilities can be inpatient or outpatient. Methadone can be used as a step-down treatment or over the long term. You can find methadone treatment programs by talking to your doctor or looking for licensed methadone clinics in your area.

Find a Suboxone Doctor: Suboxone is a combination of naloxone and a partial opioid agonist called buprenorphine. The two drugs work together to reduce cravings and lower the risk of misusing other opioids. It is available in opioid treatment programs or with a doctor's prescription. Ask your doctor about Suboxone or contact a methadone clinic. Many methadone clinics offer both types of medication.

Naltrexone for Alcoholism or Opioid Addiction: Naltrexone is approved for treating opioid addiction and alcohol addiction. The medication blocks the dopamine receptors in the brain, so you don't feel the high from opioids or experience pleasure from drinking alcohol. You need a prescription for naltrexone. Your doctor will assess your health and recovery needs and set up an appropriate regimen.

Should I Travel to Kansas for Alcohol and Drug Treatment?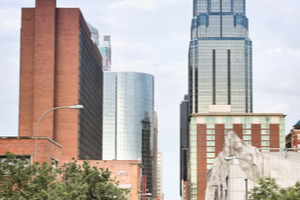 If you are considering treatment in Kansas, there are many options for care. Choosing to relocate for treatment is a big decision, but there are plenty of good reasons to do so. You may want to go to Kansas for rehab if:
Your prefer facility is there
It will put you closer to friends or family
Your insurance covers treatment in Kansas
You like Kansas and want to spend time there
Regional Considerations in Kansas
Kansas is a vibrant state known for its jazz scene and local barbecue. Kansas City is a large city with professional baseball and football teams. It's also home to museums, theaters, and many music venues.
There are a number of major universities in Kansas that have high-quality medical centers affiliated with them. If you prefer a more rural landscape, there are small towns in the western portion of the state with active agricultural economies. Hunting and fishing are popular activities statewide.
Drug and Alcohol Laws in Kansas
Kansas has not legalized marijuana for any reason. It is considered a controlled substance. A first offense for possession is a misdemeanor subject to up to one year in jail and a $2,500 fine.
Drug crimes are sentenced according to the formula mandated by the state sentencing commission.9 Your sentence will depend on what type of drugs you have in your possession and the amount you have on your person. A previous criminal record will also factor into sentencing. A first offense where you have a small amount of a drug like marijuana could result in probation. A repeat offender convicted of possession with intent to distribute drugs could be sentenced to as many as 17 years in jail.
There are 11 drug courts in Kansas, located throughout the state.10 These courts work with people who have substance use disorders to get them treatment rather than sending them to jail. The courts oversee the placement and completion of treatment. Anyone convicted of a drug crime who has fewer than two prior convictions is eligible for drug court programs. Failure to complete the program can result in your sentence reverting to jail.
Kansas allows access to naloxone from pharmacies without a prescription.11 Individual pharmacists licensed under the state program can dispense naloxone to patients, family members and bystanders, law enforcement and EMS agencies, and school nurses. The license is specific to individual pharmacists, not to the pharmacies. Access depends on a licensed pharmacist being present when you request naloxone.
Resources
America's Health Rankings. (2021). Non-Medical Drug Use – Past Year In Kansas.
America's Health Rankings. (2020). Excessive Drinking In Kansas.
Kansas Department for Aging and Disability Services. (2022). Kansas Designated Women's Substance Use Disorder Treatment.
Kansas Department for Aging and Disability Services. (2022). Substance Use Treatment Services
KanCare. (2022). KanCare Medicaid for Kansas.
Medicare.gov. (2022). Inpatient hospital care.
Medicare.gov. (2022). Mental health care (outpatient).
National Alliance on Mental Illness. (2022). Acamprosate (Campral).
Kansas Sentencing Commission. (2021). 2021 SENTENCING RANGES.
Kansas Judicial Branch. (2021). Drug Court.
Kansas Board of Pharmacy: (2022). NALOXONE DISPENSING IN KANSAS