Expert Insights

Binge drinking in the state of Kansas is above the national average, yet Kansas has done nothing to remedy their alcohol policy score. In fact, they come in as the third lowest state in our nation when it comes to enforcing strong alcohol policy safeguards. As a result, not only do one in five adults report binge drinking on a weekly basis, but so do college students. The normalization of consuming massive amounts of mind-altering intoxicants, is not only imperative for adults but also for the youth, who are the future of this state.

~ Lesley Wirth
Top 6 Drug Rehabs in Kansas
Every alcohol and drug rehab in Kansas offers its own set of unique amenities, programs, and therapies. Evidence-based treatment is available at multiple inpatient centers in Kansas. These facilities often provide a range of therapies, faith-based treatments, and outpatient options for recovery.
Below are the top six addiction treatment centers in Kansas based on the following criteria:
Offering evidence-based treatment
Accreditation
Certifications
Client testimonials / reviews
Arsita Recovery – Overland Park
Arsita Recovery is a first-class treatment facility in Overland Park, Kansas, that offers a holistic approach to treating addiction and co-occurring mental health issues. Their 38- acre campus gives you the opportunity to relax while you receive evidence-based therapy and a strengths-based recovery model suited to your personal needs and goals for recovery.

Treatment programs include:

Medically Assisted Detox
Residential Inpatient Treatment
Partial Hospitalization
Intensive Outpatient
Outpatient Treatment
EMDR
Dual Diagnosis
Sober Living
Experiential Therapy

Treatment programs are supported by:

The Joint Commission
LegitScript Certified

Location and contact information:
9401 Reeds Rd Suite 101
Overland Park, Kansas 66207
(913) 379-4732
Holland Pathways – Wichita
Holland Pathways is a dual-accredited addiction treatment center offering a full continuum of care that includes detox, residential treatment, partial hospitalization, intensive outpatient, outpatient, and aftercare programs in Wichita, Kansas. They offer a trauma-informed, dual diagnosis approach that helps you heal the root causes of your addiction.

Treatment programs include:

Detox and Medication Assisted Treatment
Residential Rehab
Aftercare Planning
Veteran's Addiction Treatment
Trauma Care

Treatment programs are supported by:

The Joint Commission
The Commission on Accreditation of Rehabilitation Facilities
LegitScript Certified

Location and contact information:
551 South Holland Street
Wichita, Kansas 67209
(316) 260-1435
Sunflower Recoverys – Osawatomie
Sunflower Recovery offers addiction and eating disorder treatment in Osawatomie, Kansas. Their 20-bed co-ed facility provides specialty programs for expectant mothers, athletes, and professionals, along with those who may have special requests and needs.

Treatment programs include:

Residential Treatment
Partial Hospitalization Treatment
Intensive Outpatient
Eating Disorder Treatment
Maternity Program
Professionals Program
Athletes Track
Family Program

Treatment programs are supported by:

The Joint Commission
LegitScript Certified

Location and contact information:
29875 W 339th Street
Osawatomie, KS 66064
(866) 489-8799
Mirror Inc. – Kansas City
Mirror Inc. is a non-profit, private corporation that offers behavioral health care, alcohol and drug abuse prevention programs, along with residential reentry services throughout the state of Kansas. They are one of the largest providers of substance abuse prevention and treatment and provide a wide array of services, including specialty programs for adolescents.

Treatment programs include:

Drug and Alcohol Residential Treatment
Adolescent Residential Treatment
Intensive Outpatient Programs (IOPs)
Outpatient Treatment
Peer Mentoring
Reentry Services

Location and contact information:
6723 State Avenue
Kansas City, KS 66102
(913) 871-7600
Valley Hope – Atchinson
Valley of Hope has residential and outpatient addiction treatment services at 16 locations nationwide. Their Atchinson, Kansas location offers a semi-private living environment in a relaxed, rural setting overlooking the Missouri River. Their treatment approach blends a 12- step philosophy with advanced clinical methods to treat alcohol and drug addiction.

Treatment programs include:

Detox and Medication Assisted Treatment
Residential Care
Outpatient Treatment
Telecare
Family Therapy
Co-occurring Disorders
Veteran's Track

Treatment programs are supported by:

The Joint Commission
National Association of Addiction Treatment Professionals
LegitScript Certified

Location and contact information:
1816 North 2nd Street
Atchison, KS 66002
(800) 544-5101
Higher Ground – Wichita
Higher Ground provides substance abuse prevention and intervention services to culturally diverse populations in and around Sedgwick County, Kansas. The downtown Wichita location also offers domestic-violence prevention and treatment, along with behavioral health services for youth and adults. Spanish speaking care is available.

Treatment programs include:

Intensive Outpatient Programs (IOPs)
Outpatient Treatment
Family Therapy
Youth Services
Domestic Violence
Youth Services
Spanish Speaking Services

Location and contact information:
247 North Market Street
Wichita, KS 67202
(316) 262-2060
Kansas Alcohol and Drug Use Statistics
Here are some relevant drug and alcohol abuse stats for Kansas:1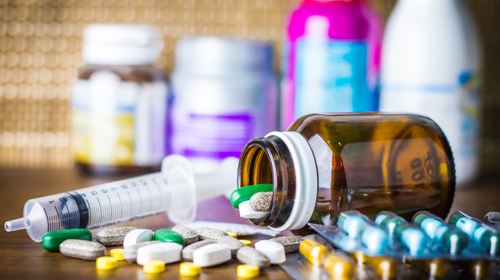 12% of adults in Kansas reported using drugs for non-medical reasons in 2021.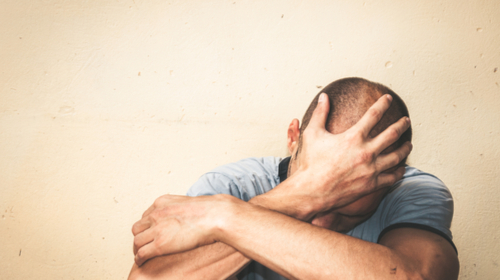 7% of men use drugs compared to 11.3% of women.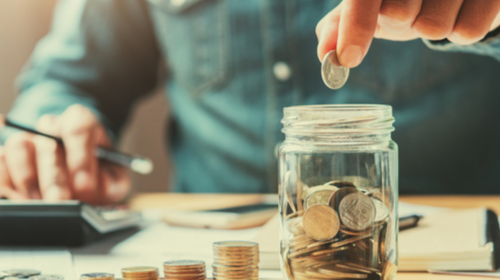 Nearly 24% of people earning less than $25,000 per year reported using drugs.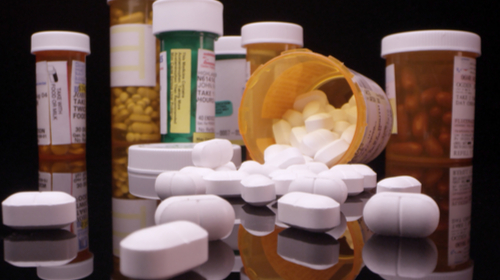 Illicit drugs are most commonly abused, followed by the abuse of prescription opioids.
What is the Cost of Drug Rehab in Kansas?
Addiction treatment costs vary widely. What you have to pay will depend on several different factors, including:
Whether the program is inpatient or outpatient

What amenities the facility offers

The duration of treatment

Whether the center accepts your insurance

Low-Cost and Free Drug Rehab Centers in Kansas
If you are worried about your ability to pay for care, you may be able to find programs that offer low- or no-cost care.
Some facilities and detox centers have sliding-scale fees, where your costs are adjusted based on your financial status. Others offer structured payment plans that allow you to pay over time, and some programs have scholarship funds available.
Does Insurance Cover Rehab Center Costs?
If you have health insurance, your policy will include addiction care. Under provisions of the Affordable Care Act and the Mental Health Parity and Addiction Act, all insurance plans must cover treatment. This includes private insurance, Medicaid, Medicare, and military insurance plans.
Not all facilities work with every insurance plan, so you should ask before committing. Either your insurance company or the addiction treatment center will be able to answer your questions about insurance coverage.
Medicaid
Medicaid is a state and federal partnership to provide insurance to people in need. Eligibility for Medicaid is based on household income or whether you have disabilities. Kansas's Medicaid program is KanCare, and anyone making 133% or less of the federal poverty level can apply for coverage.5
Medicare
Medicare is a federal insurance plan for people over the age of 65 and people with certain disabilities or health conditions. It offers comprehensive coverage for medical treatment.
Private Insurance
Private insurance is an insurance plan purchased from a non-government health insurance company. You may have insurance through your job or have a plan that you buy on your own. Popular insurance companies include Blue Cross Blue Shield, Aetna, UnitedHealth, and Humana.
Understanding Levels of Care in Addiction Treatment
Medical detox is the first step in the recovery process. It involves professional withdrawal management to help you safely withdraw from drugs and alcohol and achieve a medically-stable, substance-free state.
Inpatient rehab is a program where you live at the facility full-time during treatment. It can last anywhere from 30-90 days, though some run longer.
Partial hospitalization programs (PHPs) are the most intensive form of outpatient, offering up to 30 hours of care per week.
Intensive outpatient programs (IOPs) are a step down from PHPs, they include nine to 20 hours of therapy each week.
Standard outpatient is the most flexible and least intensive, it includes a few hours of care per week. This is typically best for someone with only a mild addiction and a strong support system.
Aftercare involves various forms of ongoing support to build upon the skills you learned in rehab and benefit from community. Options may include 12-step meetings, non-12-step meetings, sober living homes, ongoing therapy, and counseling.
Should You Choose a Specialized Rehab Center?
When selecting Kansas drug rehabs, you should look for one that minimizes your stress and optimizes your recovery. If you have certain preferences or need particular services, you may want a facility that specializes in the treatment that meets your needs.
Faith-Based and Christian: Faith-based programs are helpful for people who have a strong commitment to their beliefs. The integration of spiritual activities into treatment can promote and assist the recovery process and strengthen long-term positive change.
Holistic: Holistic centers combine evidence-based addiction treatment with alternative or complementary ones. The facility might provide opportunities to access things like acupuncture, massage, aromatherapy, hypnotherapy, guided meditation, and diet and nutritional interventions.
Luxury: If you have the means to pay higher costs, you may want to consider a luxury treatment center. These facilities boast more comfort, amenities, and privacy than typical facilities. They are often in desirable locations and have large properties that afford extra activities.
Executive: Executive drug and alcohol rehab centers in Kansas are structured for people who want to be in an inpatient program but can't take leave of all their work responsibilities. Executive treatment programs usually have more permissive rules regarding outside communication. They allow you to use phones and computers to stay connected to work during the workday.
Dual Diagnosis: Dual-diagnosis programs specialize in managing co-occurring addiction and mental health disorders, which influence the outcome of each other. It's important that people with co-occurring disorders receive integrated, comprehensive care.
Do I Need Medication-Assisted Treatment?
People who are recovering from alcohol addiction or opioid addiction may benefit from medication-assisted treatment, which involves a combination of FDA-approved medication and behavioral counseling.
Antabuse (Disulfiram) is a medication that makes drinking alcohol physically unpleasant. Trying to drink while taking this medication causes nausea, vomiting, and skin flushing. Antabuse is available with a doctor's prescription.

Acamprosate reduces the cravings for alcohol, so people are able to refrain from drinking more easily.8 You may need to take it long-term to maintain the effects. This medication is available with a doctor's prescription.

Methadone is an opioid medication that can work as a replacement for other addictive opioids. While it is similar to other drugs, it doesn't cause a euphoric high. Methadone has a strict dosing schedule, it can only be administered by a licensed methadone clinic, and patients are registered when they go for treatment.

Suboxone is a combination of naloxone and a partial opioid agonist called buprenorphine. The two drugs work together to reduce cravings and lower the risk of misusing other opioids. It is available in opioid treatment programs or with a doctor's prescription.

Naltrexone is approved for treating opioid addiction and alcohol addiction. The medication blocks the dopamine receptors in the brain, so you don't feel the high from opioids or experience pleasure from drinking alcohol. You need a prescription for naltrexone.

Should You Travel for Drug and Alcohol Rehab in Kansas?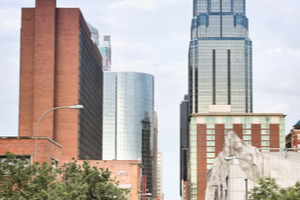 If you are considering alcohol or drug rehab in Kansas, there are many options for care. Choosing to relocate for care is a big decision, but there are plenty of good reasons to do so. You may want to go to Kansas for rehabilitation if:
Your preferred facility or detox center is there
It will put you closer to friends or family
Your insurance covers treatment in Kansas
You like Kansas and want to spend time there
What Are Drug and Alcohol Laws in Kansas?
Marijuana
Kansas has not legalized marijuana for any reason. It is considered a controlled substance. A first offense for possession is a misdemeanor subject to up to one year in jail and a $2,500 fine.
Other Drugs
Drug crimes are sentenced according to the formula mandated by the state sentencing commission.9 Your sentence will depend on what type of drugs you have in your possession and the amount you have on your person. A previous criminal record will also factor into sentencing. A first offense where you have a small amount of a drug like marijuana could result in probation. A repeat offender convicted of possession with intent to distribute drugs could be sentenced to as many as 17 years in jail.
Drug Courts
There are 11 drug courts in Kansas, located throughout the state.10 These courts work with people who struggle with substance abuse to get them help rather than sending them to jail. The courts oversee the placement and completion of treatment. Anyone convicted of a drug crime who has fewer than two prior convictions is eligible for drug court programs. Failure to complete the program can result in your sentence reverting to jail.
Naloxone Access
Kansas allows access to naloxone from pharmacies without a prescription.11 Individual pharmacists licensed under the state program can dispense naloxone to patients, family members and bystanders, law enforcement and EMS agencies, and school nurses. The license is specific to individual pharmacists, not to the pharmacies. Access depends on a licensed pharmacist being present when you request naloxone.