Alcohol and Drug Use Statistics in Hesperia
Here are some statistics concerning drug and alcohol misuse in Hesperia and San Bernardino County:1,2

17%
17% of adults in San Bernardino County reported excessive drinking.
25%
25% of motor vehicle fatalities involved alcohol use.
Financing Alcohol and Drug Rehab in Hesperia
You may believe that the cost of rehab is too high for you to receive treatment. This is likely not the case. There are free and low-cost drug and alcohol rehab options available in the form of state-funded rehabs, charitable rehabs, and rehab scholarships.
State-Funded Rehabs
Some rehab programs receive funding from the state of California to provide treatment to individuals with a low income. These rehabs are called state-funded rehabs. State-funded rehabs usually require you to fill out an application proving that you have a low income to be admitted into the program.
Charitable Organizations
Some charities have a mission is to provide free or low-cost alcohol and drug rehab to individuals who can't pay for rehab themselves. These charitable organizations can provide treatment due to donations. Just like a state-funded rehab, you may have to fill out an application providing proof of income.
Rehab Scholarships
Some rehab centers set aside a certain amount of money to be put into a fund used to pay for rehab for individuals who show extraordinary need. These funds are called rehab scholarships. Rehab scholarships aren't openly announced, so you may have to contact your chosen rehab to get more information.
Here are some free and low-cost options for alcohol and drug rehab centers in and near Hesperia:
Inland Empire Teen Challenge
Aegis Treatment Center LLC Hesperia
County of San Bernardino Victorville CHOICE SUD Treatment
Private Insurance
If state-funded and charitable rehabs are full or otherwise unavailable to you, you may still be able to attend alcohol and drug rehab at a low cost or even no cost at all.
If you have private health insurance, you can use your insurance to pay for the costs of rehab. Private insurance like Cigna and United Healthcare will pay for some or all of the costs of rehab, allowing you to get the quality care you need. Checking with your insurance provider to see which rehabs are in-network is a good way to reduce the costs of rehab.
Medicare
If you don't have private health insurance, you may be able to pay for rehab using Medicare.
Medicare is a health benefits program available to anyone who is 65 or older. Medicare will only pay for licensed alcohol and drug rehabs.
Treatments that Medicare covers include:3
Inpatient rehab
Outpatient rehab
Medications like methadone
Substance abuse-related hospitalizations
Educational resources on the effects of drug and alcohol misuse
You may receive Medicare if you are 65 years old or older or you have a qualifying disability.
Medi-Cal
If you don't qualify for Medicare, you may be able to pay for rehab using Medi-Cal.
Medi-Cal is a program that receives both state and federal funding. Medi-Cal offers health coverage to anyone who has a low income. Just like Medicare, Medi-Cal will pay for the costs of alcohol and drug rehab. Therapies that Medi-Cal covers includes:4
Inpatient/residential rehab
Outpatient rehab
Medication-assisted treatment
Detox
Individual therapy and group therapy
You may qualify for Medi-Cal if you have a low income.
Local Information About Hesperia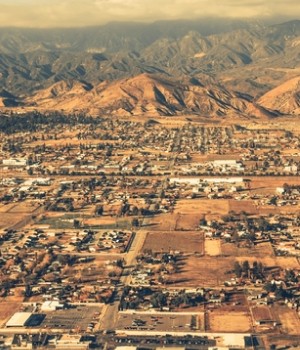 When first deciding to attend rehab, you may have some questions. "How can I find a licensed drug rehab near me?" "Where is a quality alcohol rehab near me?" You may even want to know whether you should travel to Hesperia for rehab or not.
If you decide to travel to Hesperia for short-term or long-term rehab, you will want to know more about this beautiful city.
Getting to Hesperia will be the easiest from the LA/Ontario International Airport. Since Hesperia is in the perfect location just north of big cities like San Bernardino, its many different hotel accommodations can fit any budget.
Hesperia is car-dependent, which means that you will require your own transportation to get the majority of your errands done.
While in Hesperia, you can visit the Hesperia Zoo and Cal-Earth homes. If you want to enjoy some scenic beauty, you can head over to Hesperia Lake, the Silverwood Lake State Recreation Area, and the Mojave River Forks Regional Park.
You can also visit the Calvary Chapel High Desert for some relaxation and reflection. The road to long-term recovery begins with finding the best Hesperia drug or alcohol rehab for you.
To get more information, contact 800-405-1685 (
Who Answers?) to speak to a treatment support specialist.
Resources