Expert Insights

People often don't understand that addiction runs rampant in state prison systems. Back in 2010, I received the biggest culture shock of my life – I was sentenced to four years in prison for a drunk driving conviction. Something I was consistently shocked by was the availability of alcohol and drugs inside prison – and it was almost always a group of male prison guards sneaking in the contraband. Every time the women had an opportunity to get high, there was no hesitation. When the buzz wore off, the physical withdrawals and mental anguish always came back with a vengeance. This is not conducive to an environment of rehabilitation.

~ Natalie Baker
Top 5 Drug Rehabs in Wyoming
Every alcohol and drug rehab in Wyoming offers its own set of unique amenities, programs, and therapies. Evidence-based treatment is available at multiple inpatient centers in Wyoming. These facilities often provide a range of therapies, faith-based treatments, and outpatient options for recovery.
Below are the top five addiction treatment centers in Wyoming based on the following criteria:
Offering evidence-based treatment
Accreditation
Certifications
Client testimonials / reviews
Wyoming Recovery – Casper
Wyoming Recovery provides effective, medical, and evidence-based treatment programs for alcohol and drug dependency, through a holistic approach to all forms of recovery for patients. Yoga, acupuncture, and massage therapy are part of their comprehensive treatment programs.

Treatment programs include:

Alcohol and drug detoxification
Medication-assisted treatment
Residential inpatient treatment
Outpatient programs
Dual diagnosis programs

Treatment programs are supported by:

Joint Commission accreditation

Location and contact information:
231 S Wilson St
Casper, WY 82601
(307) 265-3791
Cody Regional Health Cedar Mountain Center – Cody
You don't need to travel far to find substance use disorder treatment in the Big Horn Basin. Cedar Mountain Center is located in beautiful Cody, Wyoming, right next to Yellowstone National Park.

Treatment programs include:

60-day residential treatment
Medically supervised detox services
Individualized treatment plans
Case management services
Aftercare plans
Family treatment

Treatment programs are supported by:

Commission on Accreditation of Rehabilitation Facilities (CARF) accreditation

Location and contact information:
707 Sheridan Ave Third Floor'
Cody, WY 82414
(307) 527-7501
Recover Wyoming – Cheyenne
Recover Wyoming provides support to a long term solution from addiction. Whether you would prefer to go to a meeting or to have support over the phone, they can offer you many different outlets and services.

Treatment programs include:

Recovery support programs
Outreach services
Case management
Housing support services

Location and contact information:
Location and contact information:
1017 E Lincolnway
Cheyenne, WY 82001
(307) 421-7261
Volunteers of America Northern Rockies – Sheridan
Volunteers of America is a spiritual based ministry of service that provides human service programs and opportunities for individual and community involvement. They have provided essential services to heal both the body and spirit for more than 100 years.

Treatment programs include:

Veteran services
Addiction treatment
Mental health services
Homeless services
Low-income senior housing
Youth services
Adult re-entry
Community health services

Treatment programs are supported by:

Better Business Bureau Accredited Charity
Guidestar Gold Transparency

Location and contact information:
1876 S Sheridan Ave
Sheridan, WY 82801
(307) 672-0475
VA Medical Center – Cheyenne
Experts at the VA Cheyenne Health Care System focus on the needs of military veterans and their families. They offer services like counseling, group therapy, or medication.

Treatment programs include:

Inpatient rehab for veterans
Outpatient rehab for veterans
Therapeutic and educational programs
Health maintenance
Community support
PTSD care

Treatment programs are supported by:

SAMHSA
Joint Commission 2553
CARF 294324

Location and contact information:
2360 E Pershing Blvd
Cheyenne, WY 82001
(307) 778-7550
Does Wyoming Have a Drug and Alcohol Problem?
Although Wyoming is the least populous state in the United States, it has long struggled with drug and alcohol use issues within its communities. Notable substance use statistics include:1, 2, 3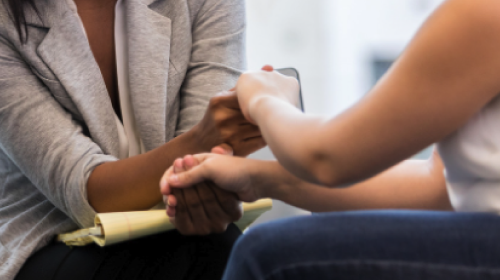 In 2019, nearly 5,300 people were admitted to publicly-funded Wyoming drug and alcohol rehabs.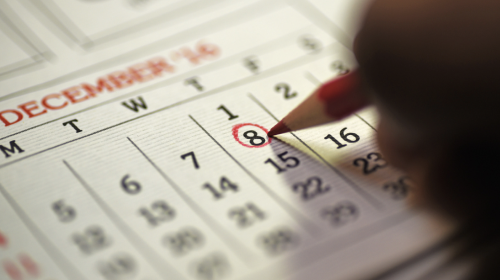 From 2019-2020, 46,000 residents reported using illicit substances at least once per month.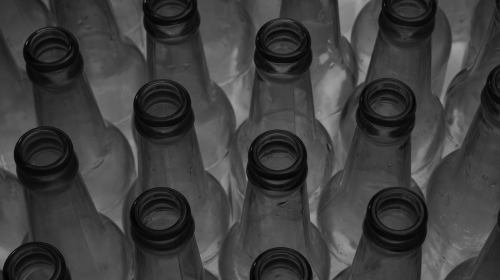 Roughly 121,000 residents reported engaging in binge drinking at least once per month.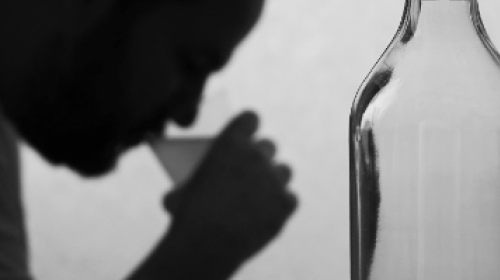 About 258,000 residents reported past-month alcohol consumption.
How Does Rehab Cost in Wyoming?
The cost of treatment at Wyoming drug rehabs and alcohol rehabs varies from facility to facility. Most of the state's addiction rehab centers accept some form of health insurance, and many offer reduced-cost or free treatment services based on patients' income and other situational factors.
Several of Wyoming's alcohol and drug rehab facilities accept various forms of payment. Of the state's 60 addiction treatment centers:4
Some facilities may also offer payment plans, which can divide treatment costs into manageable monthly installments. If you need help paying for rehab, you can search online for "drug rehabs near me" or "alcohol rehabs near me." Then, call the facilities in your search results to inquire about their payment options.
Free Treatment Options in Wyoming
If you're unsure how you'll afford drug or alcohol rehab, you can still get help. Several Wyoming rehab facilities offer various payment options that can make treatment significantly more affordable or even free.
State-Funded Rehabs: State-funded addiction treatment centers receive subsidies from the government that allow them to provide services at little to no cost for people in need. But not everyone can receive reduced-cost or free services at these types of facilities. To qualify, you'll likely need to provide proof of income, proof of Wyoming residency, proof of U.S. citizenship, and information about your addiction history. To learn more about the specific requirements for admission to Wyoming's publicly funded rehab facilities, you can contact the Behavioral Health Division of the Wyoming Department of Health.5
Rehab Scholarships: Rehab scholarships are designed to help bridge the gap between what you can afford to pay for treatment and what your rehab program actually costs. However, some rehab scholarships may even cover the full cost of addiction treatment.
These scholarships are typically reserved for individuals who lack the resources to pay for rehab, so you must be able to demonstrate the financial need to qualify. You can find scholarships by contacting local rehab centers directly to inquire about the financial assistance options they offer.
Sliding Fee Scale Treatment Programs: As of 2020, 45 of Wyoming's 60 alcohol and drug rehab centers offered treatment services on a sliding fee scale.4 At these facilities, you can typically access treatment, regardless of your ability to pay. But to qualify for a reduced-cost rehab program, you must provide proof of income. The rehab center will use your income information to determine the level of assistance you require and what you can reasonably afford to pay.
Insurance-Covered Addiction Treatmen:
If you have health insurance, regardless of whether it's private or public, you may be able to use your plan to partially or fully cover the cost of your rehab program. Under federal law, most private insurance providers must offer plans that cover addiction treatment to some extent.6 Both Medicaid and Medicare also provide coverage for medically necessary alcohol and/or drug treatment services.7, 8
Keep in mind that your coverage for alcohol and/or drug rehab depends on your plan and provider. If you're unsure what your plan covers, you can contact your insurance provider for details.
Regional Considerations for Drug and Alcohol Rehab in Wyoming
If you're thinking about traveling to Wyoming for addiction treatment, chances are you enjoy the mountains and relatively remote environment the state offers. While you'll have quick access to nature, hiking, and gorgeous views no matter where you go in the state, each region offers different things. Areas to consider include:9
Northwestern Wyoming: This area of the state is home to the Bridger-Teton National Forest and Yellowstone National Park. If time in the mountains is important to your recovery, you may want to consider rehab facilities located here.
Southeast Wyoming: Wyoming's capital and most populous city, Cheyenne, is located in the state's far southeast corner. If you'd prefer to enroll in a treatment facility that gives you easy access to city amenities, consider a rehab center located here.
Central Wyoming: A few rehab facilities are located in small towns throughout Wyoming's central region. If you like a more remote environment, you may want to consider facilities located in Lander, Casper, Riverton, or Thermopolis.
Northeast Wyoming: This area of the state is home to Thunder Basin National Grassland and Devil's Tower, both of which are notable attractions for outdoor lovers. If you enjoy being in nature and want quick access to Montana and/or South Dakota, this part of the state may suit your preferences.
What Qualities to Look for in Wyoming Rehabs?
As you research Wyoming alcohol rehabs and drug rehabs, you'll want to think about several factors as you decide which facility is best for your needs. Some of the things you may want to consider include:
Amenities: Would you prefer a private room or shared accommodations? Would you like access to recreational facilities? What about spa services? If you're looking for high-end amenities, you'll likely only find them at luxury rehab centers.
Cost: Does the facility take your insurance? If you don't have insurance, does it offer financial assistance or other payment options to make rehab more affordable?
Treatment philosophy: Is your faith important to you? If so, a faith-based treatment program may be a good fit for your needs. If improving your physical, mental, and spiritual well-being is something you'd like to focus on, a holistic rehab program may be a good fit. It's a good idea to look for programs that focus primarily on evidence-based therapies.
Specialized treatment needs: Do you need dual diagnosis treatment? What about medication-assisted treatment (MAT)? Does the program offer special programs for certain demographics like veterans, teens, or LGBTQ+ persons?
Location: Would you prefer engaging in treatment in a city or someone more remote and peaceful?
Accreditation: It is important to check for accreditation and licensing of any treatment program, as these rehab centers are held to higher standards of care. Organizations that offer accreditation include the Commission on Accreditation of Rehabilitation Facilities or the Joint Commission.
Comparing Addiction Treatment Levels of Care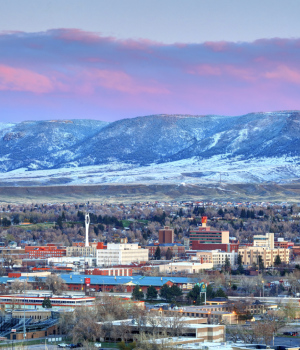 As you look into Wyoming drug rehabs and alcohol rehabs, you'll find two different treatment settings: inpatient and outpatient. Some facilities offer both types of treatment, while others offer only one or the other. Understanding the differences between these two treatment settings can help you determine which one may be the best fit for your needs and situation.
Medical Detox
Medical detox is usually the first step in the addiction treatment process. It involves the removal of all drugs and alcohol from the body and is performed in an inpatient or hospital setting. In most cases, a medical detox program begins with an evaluation, then a stabilization period, and the final step is preparation to enter an inpatient program.
Inpatient Rehab
Inpatient rehab programs (also known as residential programs) are the most intensive, immersive form of addiction treatment available. These programs require you to live onsite at the rehab facility, where you'll have 24/7 supervision as you undergo treatment on a structured, daily schedule.
While in residential treatment, you'll participate in various evidence-based addiction therapies, both in one-on-one and group settings. You may also have access to alternative, holistic therapies that encourage whole-person well-being, as well as recreational facilities and activities. You'll live in a close community with your peers in recovery and may share a dorm-style room with one or more other patients. You'll likely also have restrictions on where you can go, who is allowed visit you, and what you can bring to the rehab facility.
If you have a serious substance use or co-occurring mental health disorder that has severely impacted your life, inpatient rehab may be a good fit for your needs. This highly stable, constantly supervised treatment setting will fully immerse you in therapy, allowing you to focus deeply on your recovery. Enrolling in inpatient drug or alcohol rehab in Wyoming will also allow you to avoid triggers and stressors that may interfere with your recovery progress.
Outpatient Rehab
Outpatient rehab may be a good fit for your needs if you don't need 24/7 supervision, have a stable living environment, and have a strong support system at home. It can also function as step-down care after inpatient rehab, allowing you to continue building your recovery skills in a structured yet flexible treatment setting.
Depending on your needs and recovery progress, one or more of the following levels of outpatient treatment may be right for you:10
Standard outpatient treatment: This type of program provides the lowest intensity form of addiction treatment, which typically consists of group support, education, and counseling/therapy. Often, this level of rehab serves as a form of aftercare for graduates of more intensive levels of care. Most standard rehab programs meet just one or two times per week and involve roughly 10 hours of weekly therapy.
Intensive outpatient program (IOP): IOPs also provide care from an interdisciplinary team of medical, psychiatric, and addiction professionals but with less medical support and daily supervision. These programs typically involve three to five treatment sessions per week, with each session lasting up to six hours.
Partial hospitalization programs (PHPs): PHPs are the most intensive form of outpatient rehab and provide medical care as well as mental health and addiction treatment in a hospital setting. These programs typically meet five to seven days per week for about six hours per day.
If you can't commit to an inpatient program due to non-negotiable life responsibilities, an outpatient program can still help you jumpstart your recovery. This type of rehab affords you more autonomy and flexibility, so you'll likely be able to work or go to school while undergoing treatment.
Aftercare
Aftercare is any type of ongoing care that you receive after finishing a treatment program. While in rehab, you'll work with a therapist to develop a personalized aftercare plan that supports your continued recovery and offers help to prevent relapse. This plan should include various relapse prevention resources that give you the support and tools necessary to abstain from alcohol and/or drug use long-term. Examples of aftercare programs are 12-Step support groups like AA or NA, ongoing counseling sessions, or participating in the alumni program of your rehab.
Some additional aftercare options that will help you stay strong in your recovery include:14
Sober-living housing, which provides a stable, substance-free place for you to live while you transition back to community life
Recovery support groups, such as 12-step groups or SMART Recovery groups
Peer support groups
Step-down care in a low-intensity outpatient program that provides ongoing counseling/support for several months after your primary rehab program ends
Alumni programs for rehab graduates offered by your treatment facility
Keep in mind that because addiction is defined as a chronic relapsing disease, you may experience relapse after leaving treatment.15 If this happens, it does not mean you have failed; it simply means you need more support to get yourself back on track. You can always re-enroll in a rehab program for the continued care and support you need.
How Long Does Rehab Last?
The length of your rehab program depends on several variables. While your current addiction status and mental health status will help determine your suggested program length, that length may change as you work through treatment. Both your recovery progress and your providers' recommendations will ultimately determine how long you should remain in rehab.
Generally, inpatient rehab programs last 30 to 90 days but can last longer, depending on individual progress and provider recommendations. Research suggests that a minimum of 90 days in residential or outpatient rehab is necessary for positive treatment outcomes, so your program may last longer than three months.11
Outpatient rehab programs also vary in length depending on the level of care and a person's recovery progress. Generally, though, you can expect an outpatient program to last a minimum of a couple of weeks and up to several months.
PHPs often last just a few weeks to effectively stabilize patients, and research has found the average length of stay in this type of program is 21 to 28 days.12 IOPs tend to last longer than PHPs as they provide less intensive treatment, and studies show the average length of stay in this type of program is just under 12 weeks.13 Standard outpatient programs can last several months (depending on a person's needs) since they often function as aftercare that provides long-term counseling and support.