Wyoming Drug and Alcohol Statistics
Although Wyoming is the least populous state in the United States, it has long struggled with drug and alcohol use issues within its communities. Notable substance use statistics include:1, 2, 3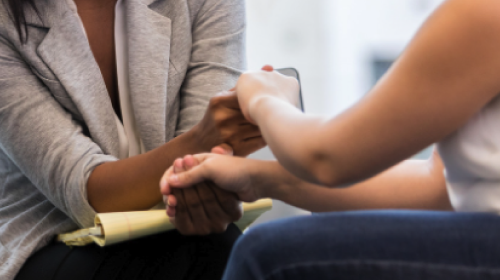 In 2019, nearly 5,300 people were admitted to publicly-funded Wyoming drug and alcohol rehabs.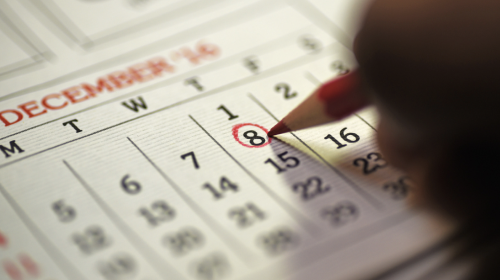 From 2019-2020, 46,000 residents reported using illicit substances at least once per month.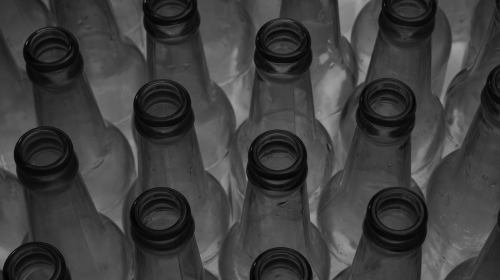 Roughly 121,000 residents reported engaging in binge drinking at least once per month.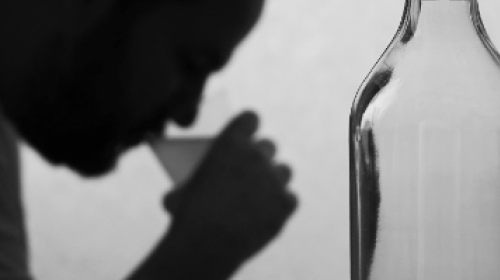 About 258,000 residents reported past-month alcohol consumption.
Cost of Drug and Alcohol Rehab in Wyoming
The cost of treatment at Wyoming drug rehabs and alcohol rehabs varies from facility to facility. Most of the state's addiction rehab centers accept some form of health insurance, and many offer reduced-cost or free treatment services based on patients' income and other situational factors.
Several of Wyoming's alcohol and drug rehab facilities accept various forms of payment. Of the state's 60 addiction treatment centers:4
Some facilities may also offer payment plans, which can divide treatment costs into manageable monthly installments. If you need help paying for rehab, you can search online for "drug rehabs near me" or "alcohol rehabs near me." Then, call the facilities in your search results to inquire about their payment options.
Free Treatment Options in Wyoming
If you're unsure how you'll afford drug or alcohol rehab, you can still get help. Several Wyoming rehab facilities offer various payment options that can make treatment significantly more affordable or even free.
State-Funded Rehabs: State-funded addiction treatment centers receive subsidies from the government that allow them to provide services at little to no cost for people in need. But not everyone can receive reduced-cost or free services at these types of facilities. To qualify, you'll likely need to provide proof of income, proof of Wyoming residency, proof of U.S. citizenship, and information about your addiction history. To learn more about the specific requirements for admission to Wyoming's publicly funded rehab facilities, you can contact the Behavioral Health Division of the Wyoming Department of Health.5
Rehab Scholarships: Rehab scholarships are designed to help bridge the gap between what you can afford to pay for treatment and what your rehab program actually costs. However, some rehab scholarships may even cover the full cost of addiction treatment.
These scholarships are typically reserved for individuals who lack the resources to pay for rehab, so you must be able to demonstrate the financial need to qualify. You can find scholarships by contacting local rehab centers directly to inquire about the financial assistance options they offer.
Sliding Fee Scale Treatment Programs: As of 2020, 45 of Wyoming's 60 alcohol and drug rehab centers offered treatment services on a sliding fee scale.4 At these facilities, you can typically access treatment, regardless of your ability to pay. But to qualify for a reduced-cost rehab program, you must provide proof of income. The rehab center will use your income information to determine the level of assistance you require and what you can reasonably afford to pay.
Insurance-Covered Addiction Treatmen:
If you have health insurance, regardless of whether it's private or public, you may be able to use your plan to partially or fully cover the cost of your rehab program. Under federal law, most private insurance providers must offer plans that cover addiction treatment to some extent.6 Both Medicaid and Medicare also provide coverage for medically necessary alcohol and/or drug treatment services.7, 8
Keep in mind that your coverage for alcohol and/or drug rehab depends on your plan and provider. If you're unsure what your plan covers, you can contact your insurance provider for details. You can also call our 24/7 helpline for assistance verifying your coverage at any drug or alcohol rehab in Wyoming.
Should I Travel to Wyoming for Drug and Alcohol Treatment?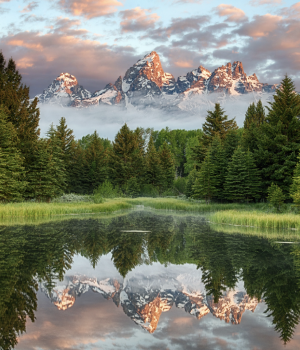 Traveling for drug or alcohol rehab is ultimately a personal choice, but going to an out-of-state rehab facility may benefit you in several ways. This is especially true if you:
Don't have access to the type of treatment you need where you currently live
Want to remove yourself from people and situations that have historically triggered your desire to use drugs and/or alcohol
Want to reduce your chances of leaving rehab before your program concludes
Want a fresh start in a place where you can focus intensely on recovery
Want to keep your rehab journey as private as possible and enrolling in alcohol or drug rehab in Wyoming would allow you to do that
Regional Considerations for Drug and Alcohol Rehab in Wyoming
If you're thinking about traveling to Wyoming for addiction treatment, chances are you enjoy the mountains and relatively remote environment the state offers. While you'll have quick access to nature, hiking, and gorgeous views no matter where you go in the state, each region offers different things. Areas to consider include:9
Northwestern Wyoming: This area of the state is home to the Bridger-Teton National Forest and Yellowstone National Park. If time in the mountains is important to your recovery, you may want to consider rehab facilities located here.
Southeast Wyoming: Wyoming's capital and most populous city, Cheyenne, is located in the state's far southeast corner. If you'd prefer to enroll in a treatment facility that gives you easy access to city amenities, consider a rehab center located here.
Central Wyoming: A few rehab facilities are located in small towns throughout Wyoming's central region. If you like a more remote environment, you may want to consider facilities located in Lander, Casper, Riverton, or Thermopolis.
Northeast Wyoming: This area of the state is home to Thunder Basin National Grassland and Devil's Tower, both of which are notable attractions for outdoor lovers. If you enjoy being in nature and want quick access to Montana and/or South Dakota, this part of the state may suit your preferences.
How Do I Choose a Drug or Alcohol Rehab?
As you research Wyoming alcohol rehabs and drug rehabs, you'll want to think about several factors as you decide which facility is best for your needs. Some of the things you may want to consider include:
Amenities: Would you prefer a private room or shared accommodations? Would you like access to recreational facilities? What about spa services? If you're looking for high-end amenities, you'll likely only find them at luxury rehab centers.
Cost: Does the facility take your insurance? If you don't have insurance, does it offer financial assistance or other payment options to make rehab more affordable?
Treatment philosophy: Is your faith important to you? If so, a faith-based treatment program may be a good fit for your needs. If improving your physical, mental, and spiritual well-being is something you'd like to focus on, a holistic rehab program may be a good fit. It's a good idea to look for programs that focus primarily on evidence-based therapies.
Treatment specializations: Do you need dual diagnosis treatment? What about medication-assisted treatment (MAT)? Does the program offer special programs for certain demographics like veterans, teens, or LGBTQ+ persons?
Location: Would you prefer engaging in treatment in a city or someone more remote and peaceful?
Facility rules: Does the treatment center allow cell phones? What about visitation? Can you smoke?
What to Pack for Drug Rehab in Wyoming
When you enroll in an inpatient drug or alcohol rehab in Wyoming, the treatment facility should give you a packing list. As you think about what you want to bring, remember that you'll only need basic, essential items that you know you'll use daily. These items may include:
Enough casual clothing for about a week to 10 days (you can do laundry at the facility)
Shower shoes and a robe
Unopened toiletries and personal hygiene items
Unopened prescription and OTC medications in their original bottles
Apparel appropriate for outdoor/recreational activities
A small amount of spending money
Your ID and health insurance card
Cigarettes in their original, unopened package (most facilities don't allow e-cigarettes)
Envelopes, stamps, photos of loved ones, a journal, pens, paper
You may also want to bring a list of contacts and a prepaid calling card if the facility doesn't allow cell phones or has unreliable reception. If you don't get a packing list when you enroll, call the facility and ask for one before you pack. That way, you can ensure you don't bring any prohibited items.
Treatment Settings Compared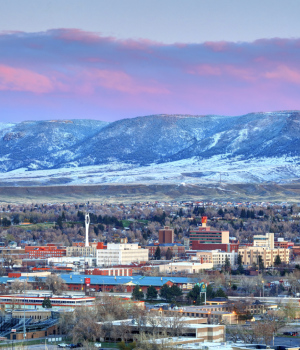 As you look into Wyoming drug rehabs and alcohol rehabs, you'll find two different treatment settings: inpatient and outpatient. Some facilities offer both types of treatment, while others offer only one or the other. Understanding the differences between these two treatment settings can help you determine which one may be the best fit for your needs and situation.
Inpatient Alcohol and Drug Rehab in Wyoming
Inpatient rehab programs (also known as residential programs) are the most intensive, immersive form of addiction treatment available. These programs require you to live onsite at the rehab facility, where you'll have 24/7 supervision as you undergo treatment on a structured, daily schedule.
While in residential treatment, you'll participate in various evidence-based addiction therapies, both in one-on-one and group settings. You may also have access to alternative, holistic therapies that encourage whole-person well-being, as well as recreational facilities and activities. You'll live in a close community with your peers in recovery and may share a dorm-style room with one or more other patients. You'll likely also have restrictions on where you can go, who is allowed visit you, and what you can bring to the rehab facility.
If you have a serious substance use or co-occurring mental health disorder that has severely impacted your life, inpatient rehab may be a good fit for your needs. This highly stable, constantly supervised treatment setting will fully immerse you in therapy, allowing you to focus deeply on your recovery. Enrolling in inpatient drug or alcohol rehab in Wyoming will also allow you to avoid triggers and stressors that may interfere with your recovery progress.
Outpatient Rehab in Wyoming
Outpatient rehab may be a good fit for your needs if you don't need 24/7 supervision, have a stable living environment, and have a strong support system at home. It can also function as step-down care after inpatient rehab, allowing you to continue building your recovery skills in a structured yet flexible treatment setting.
Depending on your needs and recovery progress, one or more of the following levels of outpatient treatment may be right for you:10

Standard outpatient treatment: This type of program provides the lowest intensity form of addiction treatment, which typically consists of group support, education, and counseling/therapy. Often, this level of rehab serves as a form of aftercare for graduates of more intensive levels of care. Most standard rehab programs meet just one or two times per week and involve roughly 10 hours of weekly therapy.
Intensive outpatient program (IOP): IOPs also provide care from an interdisciplinary team of medical, psychiatric, and addiction professionals but with less medical support and daily supervision. These programs typically involve three to five treatment sessions per week, with each session lasting up to six hours.
Partial hospitalization programs (PHPs): PHPs are the most intensive form of outpatient rehab and provide medical care as well as mental health and addiction treatment in a hospital setting. These programs typically meet five to seven days per week for about six hours per day.
If you can't commit to an inpatient program due to non-negotiable life responsibilities, an outpatient program can still help you jumpstart your recovery. This type of rehab affords you more autonomy and flexibility, so you'll likely be able to work or go to school while undergoing treatment.
What is a Typical Day Like at Inpatient Drug and Alcohol Rehab?
If you enroll in inpatient rehab, you'll be expected to adhere to the facility's structured, daily schedule, which will likely begin around 7 a.m. and end around 9 p.m. or 10 p.m. While your specific schedule will be individualized to your unique needs, you can expect to spend most of your day participating in therapy and group activities. You'll likely have a small amount of free time to yourself, but the goal of inpatient rehab is to immerse you in recovery activities.
Here's a general idea of what you can expect during a typical day in inpatient alcohol and/or drug rehab:
7:00 a.m.– 8:00 a.m.: Wake up and eat breakfast
8:15 a.m.: Morning reflection/meditation
8:30 a.m.: Individual and/or group fitness
10:00 a.m.: Group therapy
11:00 a.m.: Relapse prevention education and skills-building group
12:00 a.m.: Midday reflection and lunch
1:00 p.m.: Individual therapy
2:00 p.m.: Free time
3:00 p.m.: Alternative holistic/experiential therapy
4:00 p.m.: Recreational activities
6:00 p.m.: Dinner
7:30 p.m.: Support group discussion
8:30 p.m.: Free time
9:30 p.m.: Evening reflection/meditation
10:30 p.m.: Lights out
How Long Does Rehab Last?
The length of your rehab program depends on several variables. While your current addiction status and mental health status will help determine your suggested program length, that length may change as you work through treatment. Both your recovery progress and your providers' recommendations will ultimately determine how long you should remain in rehab.
Generally, inpatient rehab programs last 30 to 90 days but can last longer, depending on individual progress and provider recommendations. Research suggests that a minimum of 90 days in residential or outpatient rehab is necessary for positive treatment outcomes, so your program may last longer than three months.11
Outpatient rehab programs also vary in length depending on the level of care and a person's recovery progress. Generally, though, you can expect an outpatient program to last a minimum of a couple of weeks and up to several months.
PHPs often last just a few weeks to effectively stabilize patients, and research has found the average length of stay in this type of program is 21 to 28 days.12 IOPs tend to last longer than PHPs as they provide less intensive treatment, and studies show the average length of stay in this type of program is just under 12 weeks.13 Standard outpatient programs can last several months (depending on a person's needs) since they often function as aftercare that provides long-term counseling and support.
What Happens After Rehab?
Addiction recovery is an ongoing process that lasts long after your rehab program ends. That's why having an aftercare plan is so important. This plan should include various relapse prevention resources that give you the support and tools necessary to abstain from alcohol and/or drug use long term.
While you're still in active treatment, you and your providers will collaborate to determine which aftercare options are the best fit for your needs and situation. Some of the continuing care options that will help you stay strong in your recovery include:14
Sober-living housing, which provides a stable, substance-free place for you to live while you transition back to community life
Recovery support groups, such as 12-step groups or SMART Recovery groups
Peer support groups
Step-down care in a low-intensity outpatient program that provides ongoing counseling/support for several months after your primary rehab program ends
Alumni programs for rehab graduates offered by your treatment facility
Keep in mind that because addiction is defined as a chronic relapsing disease, you may experience relapse after leaving rehab.15 If do slip up, that does not mean you have failed, but it does mean you should get more support to get yourself back on track. You can always re-enroll in a rehab program to get the care and support you need to continue abstaining from alcohol and/or drug use long term.
Alcohol and Drug Laws in Wyoming
Wyoming Good Samaritan Law: In Wyoming, any person who in good faith renders care or assistance at the scene of an emergency (which may include a drug-related overdose) will not be liable for civil damages. Although this law provides some protection for individuals who render emergency aid, it does not provide legal immunity for possession of small quantities of controlled substances. Wyoming is one of just three states in the United States that does not have an overdose-specific good samaritan statute.16, 17
Naloxone Standing Order: Under Wyoming State Statutes §35-4-901 through 906, anyone who could be at risk of an opioid-related overdose can get naloxone from a licensed pharmacist without a prescription. Anyone who may be able to help someone experiencing an overdose can also purchase the life-saving opioid-reversal medication from a pharmacy without a prescription.18
Involuntary Commitment Law: Under State Statute 25-10-110, anyone with a serious mental health disorder that presents a danger to themselves or others can be involuntarily admitted to an authorized treatment facility. Unfortunately, this law specifically excludes addiction to drugs and/or alcohol as a singular behavioral health condition in need of involuntary treatment. However, when a person has drug and/or alcohol addiction that co-occurs as a secondary diagnosis with a mental illness, this law can still apply to them.19
Wyoming Court Supervised Treatment Program: Wyoming's Court Supervised Treatment Program aims to "help individuals break the cycle of substance misuse and crimes committed as a result thereof." This program provides a sentencing alternative for non-violent and juvenile offenders who plead guilty or no contest to alcohol- and/or drug-related crimes. Rather than being incarcerated, program participants opt into a court-supervised addiction treatment program that requires a 12-month minimum commitment.20
If you're ready to enroll in alcohol or drug rehab in Wyoming and need assistance finding the right facility for you, our team is here to help. Call our free, 24/7 helpline at 800-926-9037 (
Who Answers?) to chat with a treatment support specialist who can help you explore your rehab options.
Resources