California Drug and Alcohol Statistics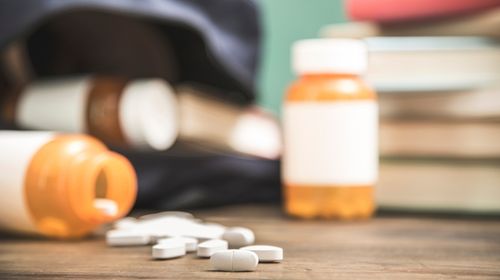 In 2021, 12% of adults in California reported using drugs for non-medical reasons.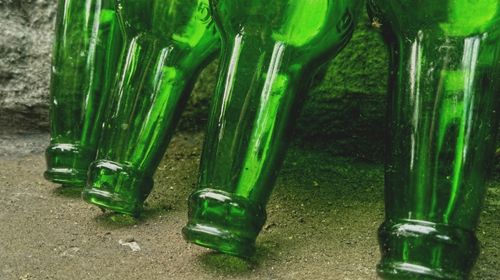 In 2020 nearly 24% of California residents between the ages of 18 and 44 engaged in excessive drinking.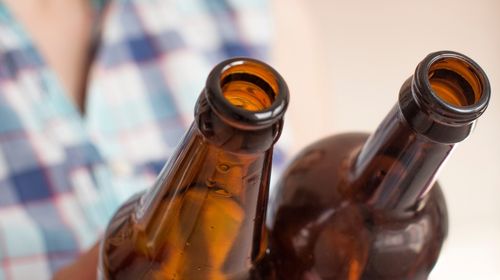 22% of men reported excessive drinking, compared to 14.2% of women.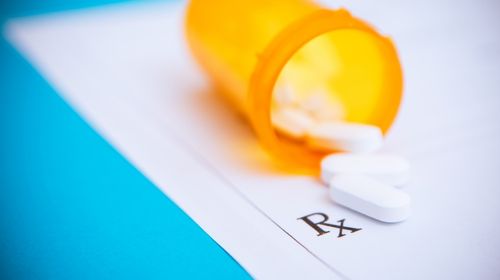 Californians are more likely to use illicit drugs than misuse prescription medications.
15%
15% of men reported using drugs for non-medical reasons, compared to 10% of women.
15.7
In 2019, California reported 15.7 drug deaths per 100,000 residents vs. the national average of 21.5 deaths per 100,000.
Expert Insights

With as much attention as fentanyl has gotten, you'd think everyone should be aware of the dangers. But teens in Elk Grove are still dying, so we clearly need to do more. In fact, Sacramento County residents die from fentanyl overdoses at the same rate as homicides. Young people are buying pills online that they think are prescription drugs. The products are disguised as Xanax or Adderall, but they're really just deadly doses of fentanyl. Fortunately, families in the area are hosting education seminars to get the word out about these dangers. This is exactly what we need. Youth need to understand one pill can kill, and they won't unless we tell them.

~ Kerry Nenn
Top 5 Drug Rehabs in Elk Grove
Every alcohol and drug rehab in Elk Grove offers its own set of unique amenities, programs, and therapies. Evidence-based treatment is available at multiple inpatient centers in Elk Grove. These facilities often provide a range of therapies, faith-based treatments, and outpatient options for recovery.
Below are the top five addiction treatment centers in Elk Grove based on the following criteria:
Offering evidence-based treatment
Accreditation
Certifications
Client testimonials reviews
Diamond House Detox
Diamond House Detox is a substance abuse detox and rehab clinic located in Elk Grove, California. They provide a home-like atmosphere in a family friendly neighborhood, allowing for quiet and safe surroundings. Mental health conditions and trauma are addressed, and specialty tracks such as seniors, first responders, and veterans are offered.

Treatment programs include:

Detox
Residential
Partial Hospitalization
Intensive Outpatient
Outpatient
Sober Living

Location and contact information:
8624 Diamond Oak Way
Elk Grove, CA 95624
(800) 205-6107
Essential Behavioral Health
Essential Behavioral Health is a drug, alcohol, and mental health disorder treatment center located in Sacramento, California. They provide intensive outpatient services with daily, structured counseling and education, along with 12-step meetings, group therapy, and emotional regulation skill building.

Treatment programs include:

Detox
Intensive Outpatient
Outpatient

Location and contact information:
8950 Cal Center Dr #165
Sacramento, CA 95826
(530) 564-3786
MedMark Treatment Centers
MedMark Treatment Center of Sacramento, provides outpatient medication-assisted treatment for opioid addiction utilizing methadone and buprenorphine. Their evidence-based treatment model consists of substance abuse counseling, case management, and community resource referrals.

Treatment programs include:

Medication Assisted Treatment for Opioid Addiction
Substance Use Counseling

Treatment programs are supported by:

Commission on Accreditation of Rehabilitation Facilities
LegitScript Certified

Location and contact information:
7240 East Southgate Drive Ste G
Sacramento, CA 95823
(916) 391-4293
Pathways Recovery
Pathways Recovery is a gender-specific comprehensive alcohol and drug addiction treatment center located in Roseville, California. Their luxury facility offers traditional, clinical treatment for addiction and dual diagnosis, along with functional medicine, physical fitness training, and nutritional support. Trauma-informed care is available for all who seek treatment at Pathways Recovery.

Treatment programs include:

Detox
Inpatient
Intensive Outpatient
Medication Assisted Treatment
Holistic Addiction Treatment
Family Therapy

Location and contact information:
775 Sunrise Avenue
Roseville, CA 95661
(916) 713-3582
Azure Acres Recovery Center
Azure Treatment Center is an addiction and co-occurring treatment facility located in Sacramento, California. The 12-steps serve as the foundation for long-term abstinence within their program. Upon completion of treatment their alumni program serves as an aftercare community dedicated to a life of recovery.

Treatment programs include:

Detox
Residential
Partial Hospitalization
Intensive Outpatient
Aftercare
Family Program
Veterans

Treatment programs are supported by:

The Commission on Accreditation of Rehabilitation Facilities

Location and contact information:
2641 Cottage Way
Sacramento, CA 95825
(877) 735-4248
Cost of Drug Rehab in Elk Grove
The cost of treatment for substance use disorder can vary significantly. Your expenses will depend on the program you choose and what services and amenities are included.
Some factors that affect cost include:
Whether you attend an inpatient or outpatient program
If the facility offers extra amenities or specialized treatment options
The duration of your treatment (30, 60, or 90 days)

Whether the facility participates in your insurance plan's network
Where the facility is located
Inpatient programs are more expensive because the cost includes more services. The facility will be providing medical care during detox as well as counseling as you continue through the program. You will also be living at rehab full-time during care, so your expenses will include housing and meals. In addition, you may experience a loss of income since you will probably not be able to work during care.
Outpatient programs don't include the costs of full-time residence and care, so they tend to be less expensive. You will be paying for the costs of counseling sessions, which may be covered by insurance. While attending outpatient treatment, you may be able to continue working. This will prevent any loss of income during recovery.
Low-Cost and Free Drug Rehab Centers in Elk Grove
If you are worried about how to afford care, you can find affordable programs in Elk Grove, CA. When you are researching facilities, ask centers if they offer:
Structured payment plans that allow you to pay in installments.
Sliding scale fees based on your income level.
Scholarships to pay for care.
Programs that offer care regardless of your ability to pay
Does Insurance Cover Rehab Center Costs?
Your health insurance plan may cover a significant portion of rehab, leaving you with minimal costs. Under the Affordable Care Act and the Mental Health Parity and Addiction Act, private insurance, insurance through an employer, Medicaid, Medicare, and military insurance plans must include coverage for addiction treatment.
Private insurance companies partner with a network of healthcare facilities and provide more robust coverage for services at those facilities. Your insurer will be able to tell you which addiction treatment centers are part of its network. You can choose an out-of-network treatment center as long as you are willing to cover the extra costs. If you have health insurance, check your policy to find out what your coverage includes and what your out-of-pocket costs will be.
If you do not have health insurance and meet certain income guidelines, you may qualify for Medicaid. California's Medicaid program is called Medi-Cal, and state residents who earn up to 138% of the federal poverty level can apply for the program.4
Medi-Cal Behavioral Health Division (MCBHD) arranges for mental health and substance abuse disorder treatment. Programs contract with the state to offer comprehensive services for Medi-Cal patients. You can contact Medi-Cal directly to find out if you are eligible.4
Addiction Treatment Settings
Treatment for substance use disorder is given along a "continuum of care." The general timeline proceeds as such:

Early intervention: This consists of educating and assisting those who are in high-risk situations for addiction and substance use disorder.
Medical Detox: Depending on how severe your addiction is, you may need to clean out the substances from your body before entering rehab. A team of medical professionals will be able to keep you safe and comfortable during withdrawal.
Inpatient: Inpatient or residential care involves round-the-clock care in a psychiatric hospital or residential treatment center. These programs can last anywhere from 30 to 90 days.
Outpatient: This ranges from partial hospitalization programs (PHPs) to intensive outpatient programs (IOPs) and standard outpatient treatment. They differ by the amount of time spent in care per day and week.
Aftercare: A solid aftercare plan will promote the continuation of healthy living habits and connect you to supportive communities to carry on with sobriety after rehab.
Specialized Drug Rehabs in Elk Grove
There are multiple types of addiction treatment programs available in and around Elk Grove, CA. You may want to select a program with a specific focus. These programs may be better aligned with your needs or personal preferences.
Special Population
Some Elk Grove drug rehabs are designed for specific groups of people, such as veterans, members of the LGBTQ+ community, foreign language speakers, or people with disabilities. There are also programs that group participants with others of similar age and single-sex rehabs. These programs allow participants to work with others who understand their background while also avoiding prejudice or judgment.
Faith-Based
Faith-based programs offer evidence-based addiction treatment combined with spiritual guidance and activities. These programs can accommodate dietary or behavior rules associated with your faith. The program may offer opportunities for worship or prayer during care, among other spiritual activities.
Holistic
Holistic facilities treat the emotional, spiritual, and physical aspects of substance use disorder. Many holistic programs offer complementary and alternative medicine, such as acupuncture, hypnotherapy, meditation, and aromatherapy. These treatments are offered in addition to evidenced-based addiction treatment methods.
Dual Diagnosis
Many people with substance use disorders have co-occurring mental health conditions. Dual-diagnosis programs can help you manage clinical anxiety, depression, or PTSD in addition to substance use.
Luxury
Luxury facilities have more amenities than typical programs. The facility itself may have increased privacy and security. The building and grounds may resemble a resort. Patients may have access to private rooms and gourmet meals. There may be services such as spa treatments, fitness programs, and swimming pools on-site.
Executive
Executive rehabs allow participants to continue working while attending inpatient treatment. You may be allowed more access to computers and phones than in typical programs. Some allow business travel under certain circumstances as well.
How to Choose the Right Elk Grove Drug Rehab
Every drug and alcohol rehab in Elk Grove is slightly different. Each program will have a slightly different treatment philosophy and offer a unique approach to recovery. When you select a facility, look for one that meets your needs and disposition.
Before committing to a program, double-check with state and local agencies to ensure that it is properly licensed and accredited. Ask if the facility is accredited by organizations such as the Commission on Accreditation of Rehabilitation Facilities or the Joint Commission. Professional oversight ensures that you will receive effective, evidence-based therapeutic models. Avoid programs that rely on unproven, experimental, or debunked treatments, as they may be risky or ineffective.
You can also ask what types of therapy the program relies on. Ask if its staff uses methods such as cognitive-behavioral therapy, motivational enhancement therapy, and contingency management programs. Find out if the program will structure your recovery on an individual plan based on your specific situation. If you have additional mental or physical health needs, make sure the facility has the capacity to manage those conditions in addition to substance use disorder.
Cost is a factor when choosing rehabs or detox centers in Elk Grove, so it's wise to ask about expenses. Inpatient costs more than outpatient treatment. You will have to cover your own travel costs to reach the facility. Something close to your home will be less costly than a program that requires significant travel. Being away from home can also mean a loss of income or perhaps the loss of a job.
Many inpatient facilities have strict rules about communication and technology use. There may also be rules about visits from friends and family. If you prefer to be in close contact with people outside of rehab, you should look for a program that has more relaxed communication rules.
The facility itself can be a factor in choosing a rehab. If you want particular amenities such as fitness equipment, special food, private rooms, or access to the outdoors, you should look for one that offers those perks.
Should You Travel for Drug and Alcohol Rehab in Elk Grove?
Elk Grove, CA, provides good options for substance use disorder treatment. You might consider attending drug rehab in Elk Grove if:
There is a facility there that you believe can help you
You want to be close to friends or family who live in the area
Your insurance covers treatment at a program in Elk Grove
You enjoy spending time in Elk Grove
There are a lot of reasons why Elk Grove, CA, is a good choice for addiction recovery. Moving for care is a big decision, and Elk Grove may be the right choice for you.
Elk Grove, CA, is located south of Sacramento, the capital city of California. It's easily accessed by Interstate 5 and is a short drive from the Sacramento Airport.
The Old Town area of Elk Grove features restaurants, coffee shops, and a weekly farmers market. The western side of the city is home to golf courses such as the Emerald Lakes Golf Course. The Elk Grove Arts Center offers performances, exhibits, and classes in the central part of the city, while parks such as Oasis Park and Elk Grove Regional Park offer opportunities for outdoor activities.
Alcohol and Drug Laws in Elk Grove, CA
Both medical and recreational marijuana is legal in California. The production and sale of cannabis products require proper licensing.
Penalties for possession of illegal drugs in California vary. The state of California prioritizes care for drug offenders. Under California's Proposition 36, non-violent offenders who have substance abuse disorders may be eligible for probation with addiction treatment instead of incarceration.5
California passed the Ethical Treatment for Persons with Substance Use Disorder Act in 2022.6 This law mandates that rehab facilities must meet minimum standards for providing evidence-based treatment. Staff must be qualified in addiction recovery care, and all facilities must be capable of treating co-occurring disorders.
California allows pharmacists to dispense naloxone to anyone without a prescription. There is also a statewide standing order that allows community organizations to dispense naloxone without working directly with a doctor's office.7
Under California's Good Samaritan law, if you call for help for someone experiencing an overdose, police cannot arrest you for drug possession.8