Fresno Alcohol and Drug Use Statistics
According to the Healthy Fresno County Community Dashboard, 3% of all Fresno County patients were admitted for opioid prescription-related maladies2. This rate is on par with other California counties.
For the Fresno population aged 12 or older: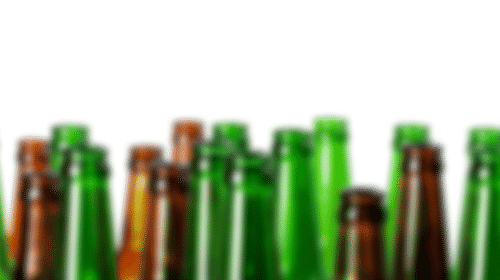 3% binge drank alcohol in the last 30 days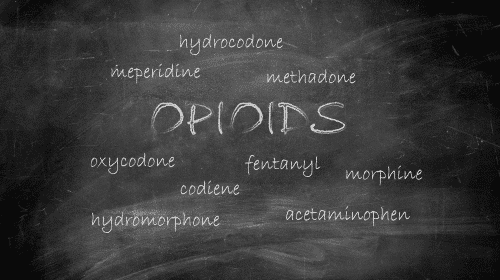 4% were prescribed opioids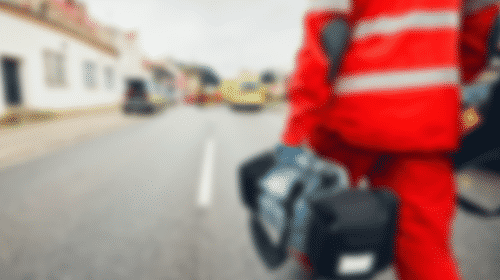 27% of driving deaths involved alcohol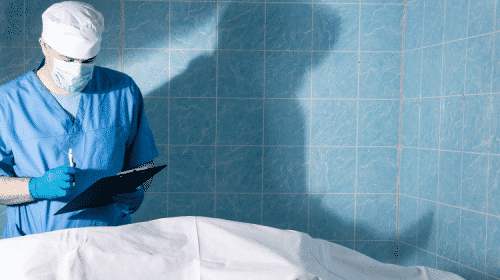 20% of all coroner cases involved an accidental overdose
It is estimated that for every 100,000 residents, there were 71 opioid-related deaths in Fresno County and 107 hospitalizations7.
Low-Cost and Free Drug Rehab Centers in Fresno
If you are unable to pay for your addiction treatment, you might be eligible for low-cost or free care at one of Fresno's state-funded facilities. If you go that route, be prepared to prove that you:
Are a U.S. resident
Are a resident of California
Don't have insurance, or your insurance is inadequate
Have an addiction or mental health diagnosis
To find free Fresno drug rehabs, call our helpline at 800-926-9037 (
Who Answers?) to speak to a support specialist who can assist you. Our helpline is confidential, and someone is available 24/7 to take your call.
Does Insurance Cover Rehab Center Costs?
Addiction treatment is covered usually either in part or fully by insurance. The Affordable Care Act has extended affordable rehabilitative and psychiatric care in most cases, eliminating the pre-existing condition sticking point used to reject most cases in the past. ACA-sponsored insurance plans include coverage for the following:
Substance abuse evaluation
Addiction treatment medication
Alcohol and drug testing
Anti-craving medication
Brief interventions
Clinic visits
Family counseling
Home health visits
Inpatient services
Depending on the type of ACA-compliant plan used, 60%-90% of addiction expenses would be covered.
Private Insurance
Drug and alcohol care is an Essential Health Benefit under the ACA. As all employer-paid insurance policies from mid- to large-sized businesses must comply with the ACA, these policies must offer some form of rehab payment or reimbursement for services.
Medicare
Medicare, within itself, does not offer a rehab benefit. The publicly funded senior health insurance benefit, instead, offers funding for care deemed to be necessary and reasonable. As such, addiction treatment may need to be prescribed before Medicare will pay for services. These services include, but are not limited to:
Medicaid
Medicaid is the primary publicly-funded health insurance plan for non-federal employees in the United States. Under the Emergency Medical Treatment & Active Labor Act (EMTALA), any Medicaid-accepting facility must accept medically unstable patients and stabilize them, regardless of their capability to pay.
Does Your Insurance Plan Cover Addiction Treatment?
Insurance can be a difficult thing to navigate. You can find a program that has everything you need and is affordable but may also be out-of-network. Your insurance plan's customer support—reachable from the number on the back of your insurance card—is the first step toward learning which recommended facilities are nearby and in-network. The customer support representative should also be able to determine what your co-pay will be.
If you need further help, do not hesitate to give our helpline a call at 800-926-9037 (
Who Answers?) . Our insurance specialists are ready to help 24 hours a day, seven days a week.
How to Finance Addiction Treatment in Fresno
There are ways to pay for your care in a Fresno facility, even if you have no insurance and are not eligible for free services:
Programs that Offer Payment Plans: Most for-profit programs will accept a payment plan, which offers payments in four or more equal payments. Funded by an external payment partner, this allows the patient to pay for rehabilitation in installments instead of in one single payment.
Apply for a Scholarship: A patient can apply for financial aid—akin to paying for college—to subsidize their treatment. This can consist of a partial or full scholarship, a grant, or a preferential rate for a loan. This funding could be public or private and could be applied for by the patient or by the facility.
Sliding-Scale Rehab Program: Some hospitals and not-for-profit facilities may have sliding-scale payment plans, which function as a backdoor scholarship program. Taking into consideration your income and savings, the facility will adjust the cost of treatment accordingly, absorbing the excess.
Addiction Treatment Settings
It can be difficult to determine which addiction treatment center is best for you. Different centers offer different options, and your case may require a specific set of services. In addition, different centers behave differently, with different approaches to care. Regardless of which center you choose, accredited drug rehab centers in Fresno offer a combination of therapies and practices, such as detox and addiction medications.
Medical Detox is often the first step of the recovery process. It is the process of safely clearing your body of all traces of drugs and alcohol. It usually occurs in a supervised environment, to help you manage your withdrawal symptoms.
Inpatient rehab involves living at the facility for the duration of your program. The length of this stay varies, with most stays being between 30 to 90 days. Longer stays can be arranged if the team believes it is needed. These facilities can range from full resorts to spartan dormitories, depending on the philosophy of the facility.
Partial hospitalization programs (PHPs), or day treatment, are similar to inpatient services. They can involve several hours of care a day at a facility, five days a week or more. But you will only remain at the facility during the day, and return home at night.
Intensive outpatient programs (IOPs) are a step down from PHPs. They usually serve as a transition from PHPs to outpatient and can involve several hours of therapy, 3-5 days a week.
Standard outpatient treatment is the least intensive option. It can involve just a couple of meetings and a few hours of commitment a week, usually at an outpatient clinic or a therapist's office.
Aftercare
Aftercare is a form of follow-up support after completing treatment. This can include 12-step programs like Alcoholics Anonymous and Narcotics Anonymous or non-12-step programs like SMART Recovery.
Should You Travel to Fresno for Drug and Alcohol Treatment?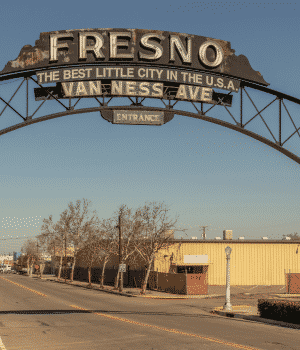 If you live outside of Fresno, it is up to you and your preferences if you would want to travel to Fresno for help. With larger cities like Los Angeles and Las Vegas in driving range, traveling to Fresno may not be intrinsic.
When deciding if traveling to Fresno is the best option, you should consider:
If you have family or other support in Fresno
If your insurance covers rehab in Fresno
If you can afford the change in the standard of living in Fresno
If you want treatment in a smaller city environment
If your home or domestic situation is toxic, traveling to Fresno would add distance, allowing for the removal of stressors that may be an impairment to recovery.
How to Choose the Best Fresno Rehab for You
There is no one solution that is perfect for everyone. You may want a comfortable facility that has certain amenities. Others may want a facility that has counselors or therapists recommended to them. Others may want a more cost-effective solution.
When choosing an addiction treatment center, one should consider:
Cost—Many facilities offer adjustable payment options, including payment plans and sliding-scale pricing. You may also be eligible for a grant through SAMHSA or through private or government sources.
Inpatient or outpatient—Some facilities offer both inpatient and outpatient services, while others offer outpatient only. An outpatient center may offer fewer amenities, but may also be more affordable.
Insurance—Not every facility accepts insurance, and those that do does not accept every plan. It is important to understand what your insurance company allows. The insurer's customer service department can help you find an accepted healthcare provider.
Amenities—If you are looking for specific amenities, it is important to do your research first. Amenities like massage therapy may be essential to one's self-worth and, therefore, important to the therapy plan. For others, these amenities may be less important.
Demographics—Some centers cater to specific groups, like the Spanish-speaking community, immigrants, veterans, teens, and LGBTQ+.
Visitor policy—Different centers have different approaches to visitors. If having your family or friends is essential to you, it would be important to find a treatment center with a lax visitation policy.
Philosophy—Different facilities use different philosophies on healing. Some are faith-based, while others are holistic or clinical. It is important to find a facility that best matches your philosophy toward healing.
If you feel you need help choosing from alcohol and drug rehab centers in Fresno, we can help. Call our free and confidential helpline at 800-926-9037 (
Who Answers?) to connect with a support specialist.
Drug and Alcohol Laws in Fresno
California "Good Samaritan" Law: Like many other states, California passed a "Good Samaritan" law, limiting the criminal penalties for those experiencing an overdose. To alleviate the fear of prison time on drug offenses for reporting an overdose, the law—AB 472, California's Good Samaritan Law—eliminates penalties for possession, consumption, or transportation of a controlled substance by an overdosing person or by a person reporting an overdose.8
The law does not offer immunity to those who sell, give, or offer drugs or to those who force the consumption or use of drugs. It also does not offer protection from drug and alcohol-enabled crimes, like DUI or DWI.
Rehab for People Convicted of Non-Violent Crimes: Proposition 36, which was passed in 2000, allows non-violent drug possession sentences to receive probation in lieu of a prison sentence. This probation would be on the grounds that the defendant participates in and complete a state-approved drug program. If the defendant fails in the program, the probation would be withdrawn, and the convicted may be subject to additional sentences. The results of this program have been mixed; while it saves the states millions in incarceration costs, the rate of drug-related rearrests in the state has increased.9
California Employee Protections for Addiction Treatment: Under California Labor Code Section 1025, any employer with a labor force of 25 or more must offer reasonable accommodations to anyone voluntarily entering drug or alcohol rehabilitation, provided the accommodation does not cause a hardship to the company. This law does not, however, prevent an employer from firing or refusing to hire someone based on his/her drug use if that drug use creates a hazard to the public or makes the person unsafe to work in the position.10
Resources