Expert Insights

I know drug courts get a bad rep, but I think they're a good idea. I recently read that 80 percent of people with opioid addiction want to stop or reduce their use, according to a professor at UCLA. He argues that getting entangled in the legal system doesn't help to engage in care and people with substance use disorder may benefit from decriminalization and less legal pressure. It so happens that the Senate agreed and they passed a bill meaning getting caught with hard drugs in the state of Washington is now a misdemeanor, but defendants must engage in treatment programs.

~ Olivia Pennelle
Top 5 Drug Rehabs in Bakersfield
Every alcohol and drug rehab in Bakersfield offers its own set of unique amenities, programs, and therapies. Evidence-based treatment is available at multiple inpatient centers in Bakersfield. These facilities often provide a range of therapies, faith-based treatments, and outpatient options for recovery.
Below are the top five addiction treatment centers in Bakersfield based on the following criteria:
Offering evidence-based treatment
Accreditation
Certifications
Client testimonials reviews
Action Family Counseling
Located in Bakersfield, California, Action Family Counseling specializes in treating those suffering from addiction to drugs and alcohol. They offer three levels of care, including residential, outpatient, and partial, which is a hybrid of inpatient and outpatient care.

Treatment programs include:

Rehab treatment for drug and alcohol use disorder
Partial rehabilitation program
Intensive outpatient (IOP)
SCV Action sober living & extended care program

Treatment programs are supported by:

Joint Commission accreditation

Location and contact information:
3801 Buck Owens Blvd #105
Bakersfield, CA 93308
(800) 367-8336
Aegis Treatment Centers
Aegis Treatment Centers provide general outpatient treatment and a variety of addiction services, including evidence-based therapy techniques, medication-assisted treatment, and support groups tailored to meet the needs of each of their clients.

Treatment programs include:

General outpatient treatment
Medication-assisted treatment (MAT)
Medical assessment
Individualized treatment plans
Individual and group counseling
Peer-based support program
Telehealth services
Treatment for pregnant women and gender-specific and culture-specific groups
Relapse prevention
Case management

Treatment programs are supported by:

Commission on Accreditation of Rehabilitation Facilities (CARF) accreditation

Location and contact information:
1018 21st St
Bakersfield, CA 93301
(661) 861-9967
Synergy Recovery
You'll find a variety of addiction treatment options at Synergy Recovery's Bakersfield location, such as comprehensive outpatient care, medication-assisted treatment, and psychosocial counseling.

Treatment programs include:

Withdrawal management
Outpatient care
Intensive outpatient program (IOP)
Partial hospitalization program (PHP)
Medication-assisted treatment (MAT)
Counseling
Relapse prevention

Treatment programs are supported by:

Joint Commission accreditation

Location and contact information:
7910 Downing Ave STE 100
Bakersfield, CA 93308
(661) 336-2555
Jason's Retreat
Jason's Retreat housing program currently serves 30 adult men at a time. The original two-story house features an activities center, a large dining room, and a community kitchen. The staff provides several services, including transportation to and from appointments, outside counseling, schools, and child visits.

Treatment programs include:

Housing
Sober living
Assessments and treatment planning
Individual and group counseling
Alcohol and drug addiction education
Anger management
Vocational classes
Relapse prevention

Treatment programs are supported by:

Location and contact information:
531 Knotts St
Bakersfield, CA 93305
(661) 325-1817
Bakersfield Behavioral Healthcare Hospital
Bakersfield Behavioral Healthcare Hospital offers services in central California designed to treat children, adolescents, and adults who are battling substance misuse and addiction disorders. They offer both inpatient and outpatient programs as well as dual-diagnosis treatment for co-occurring mental health issues.

Treatment programs include:

Adult treatment programs
Inpatient services
Child and adolescent programs
Outpatient services
Dual-diagnosis treatment
Referrals

Treatment programs are supported by:

Joint Commission accreditation

Location and contact information:
5201 White Ln
Bakersfield, CA 93309
(661) 398-1800
How Does Bakersfield Compare in Alcohol and Drug Use?
The National Center for Drug Abuse Statistics surveyed rehab facilities nationwide about their costs. Reports indicated treatment costs vary greatly depending upon:
If you receive treatment as an inpatient or outpatient
The length of your treatment
Whether the rehab is in your insurance's network
The types of treatment offered
The rehab's amenities, such as a pool, tennis courts, massage therapy, equine therapy
The National Center for Drug Abuse Statistics found that 90 days of outpatient treatment costs approximately $5,000. The least expensive inpatient rehabs charge about $6,000 a month.5
Rehab may seem expensive, but the cost of not treating your alcohol or drug use is even higher as your relationships and work life are affected.6 Private insurance, Medi-Cal, state-funded and free rehabs, scholarships, and payment plans exist to help you receive the treatment you need.
Payment Options for California Facilities
In California, 1,734 rehabs responded to a survey in 2020 by the Substance Abuse and Mental Health Services Administration about their payment options:2
Bakersfield alcohol rehabs and drug rehabs accept private insurance, Tricare, Medicare, Medi-Cal, self-pay, sliding scale payments, and payment plans.
How To Find Free Rehabs in Bakersfield
Government-funded rehabs in Bakersfield provide free and low-cost alcohol and substance use treatment if you have no insurance or no income. To qualify, facilities usually ask for proof of residency in California, addiction status, and lack of income and insurance to pay for rehab.
Call a specialist about finding a free or low-cost rehab that will work with you and your financial situation.
Does Insurance Cover Rehab in Bakersfield?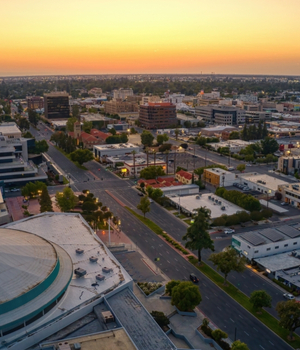 Under the Affordable Care Act (ACA), health insurance companies are required to cover treatment for alcohol and substance use disorders (SUDs). If you have a history of alcohol and/or substance abuse, you can't be denied coverage for these disorders just because they are pre-existing.7
For large group plans, the Mental Health Parity and Addiction Equity Act (MHPAEA) requires coverage for mental health, alcohol misuse, and SUDs to be on par with coverage for medical and surgical conditions. Your out-of-pocket expenses for mental health and alcohol and SUD treatment, including deductibles and copays, must be equivalent with your out-of-pocket responsibilities for medical or surgical care.8
Private Insurance
About half of Kern County residents have private insurance they purchased on their own or have through their employer.9
Two of the more common insurers in Kern County are Health Net and Kaiser Permanente. These both cover alcohol and drug rehab to varying extents.10,11
Medicaid
California's Medicaid insurance is called Medi-Cal. It covers alcohol and SUDs treatment under the Drug Medi-Cal Organized Delivery System (DMC-ODS).12
You're eligible for Medi-Cal insurance if:13
Your household income is less than 138% of the poverty level for the size of your family.
You are 21 years or younger.
You are 65 years or older.
You are blind or disabled.
You are pregnant.
You are in a skilled nursing or intermediate care home.
You are a refugee.
You are caring for a child who is eligible for Medi-Cal.
DMC-ODS covers individualized treatment plans for SUD in inpatient and outpatient settings. Coverage includes detox, case management, physician consultation, medication-assisted treatment, and recovery services.
Medicare
Medicare pays for both inpatient and outpatient alcohol and drug rehab. Medicare Part A pays 80% of the allowed amount for inpatient care. Medicare Part B covers 80% of the allowed amount for outpatient care. Medicare covers:14
Healthcare providers' fees
Psychotherapy
Inpatient methadone treatment
Outpatient medications (through Medicare Part D)
Aftercare
Patient education
A limited number of telehealth appointments (some restrictions apply depending on where you live and the ease of access to care)
If you are admitted to a specialty psychiatric hospital for a co-occurring mental health disorder, Medicare limits your length of stay to 190 days in your lifetime.
Does My Insurance Plan Cover Addiction Treatment?
Before you decide on Bakersfield drug rehabs, you can call one of our specialists about your insurance coverage. You can also contact your insurance company directly to verify your coverage for SUDs. Call the number on the back of your insurance card or log in to your account online. You'll want to verify your coverage for:
Medical detox
Different levels of outpatient rehab including the number of treatment days allowed
Inpatient or residential rehab including the length of stay
Out-of-network rehabs (you may only be covered for in-network facilities)
Your insurance agent can also let you know what deductible, co-pays, and out-of-pocket expenses you'll be responsible for.
How Do You Pay for Addiction Treatment in Bakersfield?
If you are uninsured, underinsured, don't qualify for treatment in a free rehab, or low-cost rehabs are full, you have options. You can apply for a grant or scholarship or ask the facility about sliding scale or payment plans.
Pay for Drug and Alcohol Rehab
Get a Grant or Rehab Scholarship: Applying for and receiving a grant or scholarship is one way to cut your treatment costs. Start by asking the rehab you're interested in if it has scholarships. You might be surprised to learn non-profit organizations and corporations provide rehab scholarships.

Find a Sliding Scale Rehab Program: Your drug rehab in Bakersfield may accept sliding scale payment programs, which base your out-of-pocket rehab costs on your ability to pay. These programs typically assess your monthly income and other situational factors to determine how much you can reasonably afford to pay for treatment. If you can only afford to cover a small portion of your total rehab costs, that's all you'll need to pay.
Choose a Program that Offers Payment Plans: Some alcohol and drug rehabs will work with you to set up a manageable payment plan. You'll pay for treatment in installments rather than paying for all of your care up front. One of our specialists at [phone] can help you find a facility that offers financing options.
Popular Drug and Alcohol Rehabs in Bakersfield
Inpatient and outpatient drug or alcohol rehab in Bakersfield can range from executive inpatient treatment to community-based outpatient care. No matter your situation, you can find a rehab that suits you in Bakersfield.
Aegis Treatment Centers
Aegis Treatment Centers treat a diverse group—men, women, young and older adults, veterans, and LGBTQ+ people. They provide detox and outpatient care for alcohol misuse, SUDs, and dual diagnoses (mental health plus substance use disorder).
Private insurance, TRICARE military insurance, and self-pay are accepted. They provide financing.
Synergy Wellness Center
Synergy Wellness Center offers outpatient treatment to men, women, older and young adults. It treats alcohol and opioid misuse as well as dual diagnoses in a luxury, outpatient setting.
It accepts private insurance, self-pay, and sliding-scale payments.
Salvation Army's Adult Rehabilitation Center
The Salvation Army's Adult Rehabilitation Center focuses on care for alcohol and SUDs. Inpatient treatment and sober living homes are provided at low or no cost.
Jason's Retreat
The men's residential recovery services at Jason's Retreat offer detox; inpatient treatment for alcohol misuse, SUDs, and dual diagnoses; and aftercare support. The facility is LGBTQ-friendly and accepts self-pay and private insurance. Financing options are available.
Ebony Counseling Center
Ebony Counseling Center treats men, women, and young adults for alcohol misuse, SUDs, and dual diagnoses on an outpatient basis. It accepts Medi-Cal, Medicare, private insurance, and self-pay. In addition, the center offers sliding-scale payments and financing.
Choosing the Right Level of Care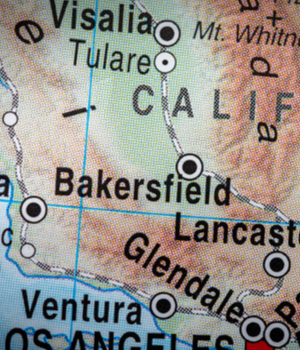 Addiction treatment takes place in a variety of settings. During your first visit with a treatment counselor, they'll ask you some questions about your alcohol or substance use history. They'll ask about:
Substances you use.
How often, how much, and how frequently you use them.
If you're having withdrawal symptoms.
Other medical conditions.
Your family and living situation.
If you have any legal or financial problems.
If you've had treatment for alcohol or substance use disorders before.
Based on your answers, your counselor will suggest the level of care and the treatment setting they think will be best for you.
Inpatient Rehab
Inpatient rehab is the most intensive type of treatment. You'll live at the rehab facility or stay in a hospital for the length of your program. Free-standing rehabs are much more common than hospitals. The rehab facility you choose for inpatient treatment (also called residential treatment) can range from a basic facility to a luxury rehab. Luxury rehabs have added amenities, such as gyms, pools, equine therapy, meditation rooms, etc.
Inpatient treatment typically lasts 30 to 90 days.16 Studies have shown longer stays translate to better outcomes.17
Partial Hospitalization Programs
With partial hospitalization programs (PHPs), you spend four to eight hours in treatment five to seven days a week but spend the night at home. Programs often last 90 days. Having a stable home environment and transportation to and from rehab are important.16
Intensive Outpatient Programs
During intensive outpatient treatment, you meet with your therapist and attend therapy up to 20 hours a week. Intensive outpatient therapy usually lasts anywhere from two months to a year. With this time commitment, you'll have some time to work or attend school and be with your family and friends.16
Standard Outpatient
Standard outpatient treatment allows you the most flexibility. You'll attend therapy once or twice a week for several hours.16
You'll also be encouraged to attend peer support groups. Several options for these groups include:
Alcoholics or Narcotics Anonymous (AA or NA) — a 12-Step, faith-based program
Self Management and Recovery Training (SMART), Lifering Secular Recovery, or Secular Organizations for Sobriety meetings
Telehealth and Online Addiction Treatment
Cost, transportation issues, work conflicts, a lack of childcare, and concern for privacy may be barriers to treatment. Telehealth and online addiction treatment offer high-quality, personalized treatments without having to leave your own home. You may also be able to schedule virtual appointments around your other commitments.18
Treatment includes one-on-one therapy sessions with your healthcare provider and group therapy. Telehealth treatment occurs via video calls, phone calls, or web-based programs. High-speed internet access for video calls is ideal. If you need help paying for internet services, the government-run Affordable Connectivity Program can help you out.19
Check with your insurance company or call one of our specialists about your plan's coverage. Some insurance companies do not cover virtual rehab.
Medical Detox
With chronic alcohol or drug use, your body may become so accustomed to these substances that you feel sick or have health problems when you stop taking them. Abruptly stopping alcohol or drugs may cause withdrawal symptoms, which can range from uncomfortable to dangerous. While you may have these symptoms when stopping any drug, medical detox is usually needed during alcohol, benzodiazepine, and barbiturate withdrawal. The central nervous system symptoms, particularly seizures, can be life-threatening.
With 24/7 care, you may be given intravenous fluids and medications to relieve symptoms during detox.
It's important to know, medical detox is the first step in your treatment. Detox can take several days to weeks. Once you're substance-free and no longer having withdrawal symptoms, you can begin treatment for your alcohol misuse or SUD.
Finding Specialized Rehabs in Bakersfield, CA
Treatment with a group of people who share your demographic may be helpful. Specialized rehabs customize their treatment to suit specific needs while providing a sense of community, so patients feel safe and supported throughout their recovery journey.
LGBTQ+ Rehab
About one-third of state- or government-funded California rehabs report being LGBTQ+ friendly.2 This population has higher rates of alcohol and SUDs.21 An LGBTQ-friendly rehab provides an environment free from homophobia, transphobia, social isolation, rejection, and discrimination.22

Faith-Based Rehab
Faith-based rehab programs offer a spiritual approach to addiction recovery, integrating prayer groups and literature studies into treatment plans. If your religion is important to you, you may want to consider finding a spiritual rehab.

Men-Only Rehab
In a mixed-gender rehab, men may "tough it out" rather than share their vulnerabilities in front of others due to social stigma and socialization. Men-only rehabs give men the freedom to speak openly about their addiction in a group of peers experiencing similar journeys.23

Women-Only Rehab
Women often experience addiction differently than men and often have a higher risk of relapse after treatment. Women-only rehab programs are sensitive to these challenges and provide an environment where women feel safe, supported, and accepted in expressing their needs and lived experiences.24

Teen Rehab
In a teen rehab, treatment occurs with peers. Rehab is tailored to an adolescent's developmental stage and any history of physical, psychological, or sexual abuse. Group therapy with fellow teens allows for more camaraderie and comfort speaking up. Counselors gear treatment to the level of psychological development and incorporate family therapy. Often, adolescent-specific programs also provide dual diagnosis treatment to address substance use and mental health concerns concurrently. 25

Veteran Rehab
Rehabs treating veterans understand the importance of treating SUD co-occurring mental symptoms, such as post-traumatic stress disorder (PTSD), anxiety, and depression. Group therapy with other veterans who have similar experiences (combat and non-combat) is beneficial.20

Should I Travel to Bakersfield for Drug and Alcohol Rehab?
If you live elsewhere in California or the U.S., staying close to home for rehab may be less expensive. However, traveling for alcohol or drug rehab in Bakersfield may be advantageous if:
You live in a place that doesn't have the type of rehab you need.
The facilities that are in Bakersfield are in-network for your insurance.
You feel traveling to a new place will be important for treatment goals.
You have supportive family or friends in Bakersfield.
Neighborhoods in Bakersfield to Consider for Treatment
Central Bakersfield, or Downtown, is popular with young professionals. The art district, coffee shops, eateries, historic buildings, antique shops, and entertainment make downtown a desirable and lively destination.
Greenacres is a suburban neighborhood with a variety of shops and restaurants that provide convenience and comfort. Olde Stockdale is the wealthiest neighborhood in Bakersfield, with a country club and large swathes of residential homes if you're looking for a quiet, upscale area for rehab.
Alcohol and Drug Laws in Bakersfield
California's 911 Good Samaritan Law: The 911 Good Samaritan Law (AB-472) protects you from prosecution if you call 911 for help with an overdose. If you or someone else has overdosed on drugs, calling for medical help right away helps save lives.26

California Proposition 36: Proposition 36's goal is to treat rather than punish non-violent drug offenders. Under this proposition, low-level drug offenders can choose rehab over jail or prison. In the five years since it took effect, fewer people ended up in jail for drug-related crimes and more people with SUDs entered rehab.27

California Ethical Treatment for Persons with Substance Abuse Disorder: The California Ethical Treatment for Persons with Substance Abuse Disorder, SB-349, says people with alcohol and/or SUDs must be treated with dignity and respect. In addition, your healthcare provider is obliged to share all recommended treatments with you.28

California Employee Protections for Addiction Treatment: Employers with 25 or more employees are required to give time off to an employee to voluntarily enter alcohol or drug rehab, provided it doesn't cause undue hardship on the employer. The employee may use paid time off, sick leave, or unpaid time off. During treatment, the employee's job remains protected.29

California Family Rights Act (CFRA) and Family and Medical Leave Act (FMLA): Under CFRA and FMLA, you may have two more options for time off to seek rehab treatment. Each provides 12 weeks off during a 12-month period. CFRA applies to companies with five or more employees. FMLA applies to companies with 50 or more employees.30

Aftercare Options for Post-Rehab Success
Aftercare helps to reinforce what you've learned in rehab, gives you support in early recovery, and helps you navigate your return to a substance-free life.
Prior to finishing inpatient or outpatient rehab, you and your counselor will likely develop an aftercare plan that's based on your needs. Aftercare may include:
Continuing treatment in an outpatient setting after inpatient rehab
Moving to a sober living home
Attending individual or group counseling
Having a sober mentor or sponsor
Checking in with your counselor or case manager regularly
Attending recovery meetings (NA, AA, SMART, for example)
Aftercare provides you with some extra support as you work toward lasting recovery.
If you're ready to find the right alcohol or drug rehab in Bakersfield to fit your needs, call us at 800-405-1685 (
Who Answers?) today. We're here around the clock to help get you connected to the rehab options that will best work for your long-term recovery.
Resources
Substance Abuse and Mental Health Services Administration. (2020). National Survey on Drug Use and Health: 2019-2020 State-Specific Tables.
Substance Abuse and Mental Health Services Administration. (2021). Treatment Episode Data Set (TEDS): 2019 Admissions to and Discharges from Publicly Funded Substance Use Treatment.
Benavidez, A. (2021). Kern Valley Sun. Kern County reflective of state and nation in overdose rate.
California Overdose Surveillance Board. (2020). Kern County Dashboard.
National Center for Drug Abuse Statistics. Average Cost of Rehab.
National Institute on Drug Abuse. (2018). Principles of Drug addiction Treatment: A Research-Based Guide (Third Edition): Is drug addiction treatment worth the cost?
Healthcare.gov. Mental Health and Substance Abuse Coverage.
Substance Abuse and Mental Health Services Administration. (2022). Know Your Rights: Parity for Mental Health and Substance Use Disorder Benefits.
Towncharts.com. (2022). Kern County, California Healthcare Data.
Health Net of California. (2022). A Health Maintenance Organization: High and Basic Options.
Kaiser Permanente Individual & Family Summary of Benefits & Coverage. (2022). Kaiser Permanente: Silver 70 HMO 2500/45.
California Health Care Foundation. (2019). The Drug Medi-Cal Organized Delivery System.
Department of Health Care Services. (2022). Do You Qualify for Medi-Cal Insurance?
Center for Medicare Advocacy. Medicare Coverage of Mental Health and Substance Abuse Services.
Centers for Medicare and Medicaid Services. (2021). 2022 Medicare Parts A & B Premiums and Deductibles.
Substance Abuse and Mental Health Services Administration. (2014). Addiction Treatment Settings.
National Institute on Drug Abuse. (2020). Principles of Effective Treatment.
Substance Abuse and Mental Health Services Administration. (2021). Telehealth for Treatment of Serious Mental Illness and Substance Use Disorders.
Federal Communications Commission. (2022). Emergency Broadband Benefit.
National Institute for Drug Abuse. (2019). Substance Use and Military Life Drug Facts.
Medley, G., et. al. NSDUH Data Review. (2016). Sexual Orientation and Estimates of Adult Substance Use and Mental Health.
Flentje, A. et al. National Library of Medicine. (2016). Meeting the Needs of Lesbian, Gay, and Bisexual Clients in Substance Abuse Treatment.
Substance Abuse and Mental Health Services Administration. (2014). Addressing the Specific Behavioral Health Needs of Men.
Substance Abuse and Mental Health Services Administration. (2021). Addressing the Specific Needs of Women for Treatment of Substance Use Disorders.
Substance Abuse and Mental Health Services Administration. (2021). Screening and Treatment of Substance Use Disorders in Adolescents.
California Legislative Information. (2011-2012). AB-472 Controlled substances: overdose: punishment.
Justice Policy Institute. (2006). Proposition 36: Five Years Later.
California Legislative Information. (2022). SB-349 California Ethical Treatment of Persons with Substance Abuse Disorder.
California Legislative Information. Alcohol and Drug Rehabilitation.
Guerin, L. NOLO. (2021). Family and Medical Leave in California.