Expert Insights

Lawmakers in Vermont recently proposed a bill that would make major changes to the way people are charged when arrested for drug possession. According to the text of the bill, penalties for possession of certain amounts of drugs would go from criminal offenses to civil offenses. The bill is a good example of how Vermont residents' views on addiction are changing amidst the deadly opioid epidemic.

The groups Data for Progress and the Drug Policy Alliance recently conducted a survey of 547 likely voters in Vermont and asked them how the state should approach drug use, along with asking how they felt about the proposed legislation to change the way the state prosecutes drug possession. When the responses were compiled, the groups found that Vermont voters strongly support lowering or removing criminal penalties for drug possession. What's more, they strongly support taking alternate approaches that would steer people towards treatment services.

~ Kerry Nenn
Top 5 Drug Rehabs in Vermont
Below are the top five addiction treatment centers in Vermont based on the following criteria:
Offering evidence-based treatment
Accreditation
Certifications
Client testimonials / reviews
BAART Behavioral Health Services – Saint Albans City
BAART Programs is a multi-service organization that provides opioid use disorder treatment and supportive recovery services in locations throughout the country. Their Saint Albans City location is an outpatient methadone clinic that provides counseling services, case management, and relapse prevention services.

BAART Behavioral Health Services specialize in:

Medication Assisted Treatment
Individual Therapy
Group Therapy
Addiction Education
Relapse Prevention

Treatment programs are supported by:

The Commission on Accreditation of Rehabilitation Facilities

Location and contact information:
242 South Main Street
Saint Albans City, VT 05478
(802) 370-3545
Brattleboro Retreat – Brattleboro
Brattleboro Retreat is a private, not-for-profit, psychiatric and addiction treatment hospital offering comprehensive services designed to meet the mental health needs of children, adolescents, and adults. They provide specialty tracks such as addiction treatment, LGBTQ, impaired driver rehabilitation, healthcare and first responders, and a transcranial magnetic stimulation focused program.

Brattleboro Retreat specializes in:

Inpatient
Outpatient
Day Programs
Adolescent Programs
Children's Programs
Virtual Intensive Programs

Location and contact information:
1 Anna Marsh Lane
Brattleboro, VT 05301
(802) 258-3737
Valley Vista – Vergennes
Valley Vista is an evidence-based addiction treatment program for men and women struggling from substance abuse disorder. They offer gender-specific programs to allow for a safe and secure therapeutic environment where getting to the root cause of addiction can be addressed. Their medically supervised detox program and relapse prevention program allow for a multi-phase approach to recovery.

Valley Vista Vergennes specializes in:

Detox
Men's Inpatient
Women's Inpatient
Relapse Prevention

Treatment and programs are supported by:

National Association of Addiction Treatment Professionals
The Commission on Accreditation of Rehabilitation Facilities

Location and contact information:
1 Alden Place
Vergennes, VT 05491
(802) 222-5201
Spring Lake Ranch – Cuttingsville
Spring Lake Ranch provides long-term residential substance abuse treatment and mental health support to those struggling from addiction, dual diagnosis, and mental health illness. Their program provides structure and routine through work on the ranch, while maintaining therapeutic conversations with staff and other residents. Upon completion of the ranch stay, transitional living can be provided to help integrate back into normal living with a focus on gaining independence.

Spring Lake Ranch specializes in:

Long-term Inpatient
Sober Living

Treatment and programs are supported by:

American Residential Treatment Association
The Commission on Accreditation of Rehabilitation Facilities

Location and contact information:
1169 Spring Lake Road
Cuttingsville, VT 05738
(802) 492-3322
Recovery House Serenity House – Wallingford
Recovery House Serenity House offers drug and alcohol treatment in Wallingford, Vermont. They utilize evidenced-based practices such as behavioral therapy, motivational interviewing, contingency management, and mutual self-help meetings to support recovery. Their inebriate programming services provides a safe bed to those who interact with law enforcement while intoxicated.

Recovery House Serenity House specializes in:

Detox
Inpatient
Long-term inpatient
Medication Assisted Treatment
Outpatient
Public Inebriate Programming

Location and contact information:
98 Church Street
Wallingford, VT 05773
(802) 446-2640
Vermont Drug and Alcohol Use Statistics
Here is some information from recent surveys on rehab admissions and overdose deaths in Vermont:1,2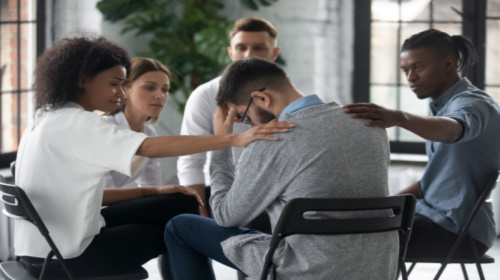 Rehab admissions in Vermont rose 39% between 2009 and 2018.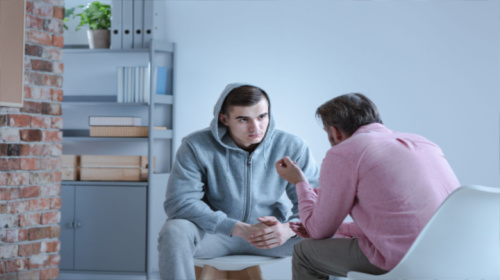 Rehab admissions for meth rose 425% between 2009 and 2019.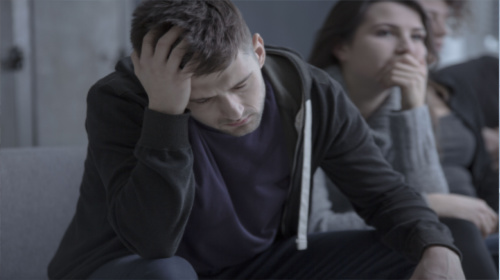 Heroin admissions in Vermont rose 558% between 2009 and 2018.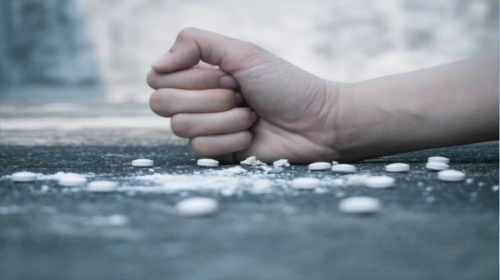 In 2018, VT had the highest rate of overdoses (per 100,000 deaths) in the nation.
There are dozens of rehab centers in Vermont, 40 registered through the Substance Abuse and Mental Health Services Administration (SAMHSA).3 Read on to learn more about drug rehab in Vermont and how to find a treatment program that fits your life.
How Expensive is Drug and Alcohol Rehab in Vermont?
Your overall rehab costs are highly variable, depending on factors such as your financial situation and where you want to attend treatment. The spectrum of care possible is such that you can choose a program that fits your lifestyle and budget.
Shorter and more intensive programs such as inpatient care or partial hospitalization programs (PHPs) tend to cost more, though if you have insurance, you can offset most of those costs. Outpatient programs are a more cost-effective option, considering the cost of housing and meals isn't part of the program, and might be easier to find one with an opening for those same reasons.
Are There Free Treatment Options in Vermont?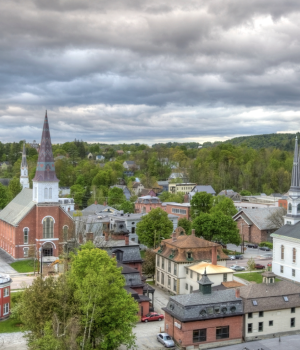 Many people utilize their health care insurance to pay for rehab, as it covers the cost of most services, if not all, depending on the program you choose. However, if you are among the millions of under-insured Americans, there are a few different ways to pay for treatment without it.
Sliding scale fee schedules are offered through various state and non-profit agencies that lower the cost of treatment based on your income. You can find these programs by reaching out to your local health and human services agency or calling 211. You could also call your regular doctor for a referral to a low-income rehab in Vermont.
State-funded rehabs are facilities that are operated through government agencies and offer low-cost or free substance use treatment. Each program has its qualification guidelines, but typically people simply need to be low-income and be diagnosed with substance use disorder.
Rehab scholarships are funds that can pay for all or some of the cost of treatment but are reserved for people with the highest levels of need. These programs are usually qualified for by having absolutely no other way to pay for treatment and very little income.
Many rehab centers will have a financial assistance page on their website that outlines what type of programs they offer, whether it be a rehab scholarship fund or a sliding-fee scale. You can also simply reach out to a rehab center you're interested in and ask if they offer any financial assistance options.
Finally, you can try to take out a medical loan or gather money through crowdfunding. Many centers partner with a third-party loan company that can help you set up payment plans or take out a lump-sum loan to pay for treatment. Some facilities have their in-house financing departments and can offer slightly more flexibility and lower interest rates. These options would also be listed on a rehabs website and talked about with the intake staff when you call.
Should You Travel to Vermont for Drug and Alcohol Treatment?
There are multiple reasons why you might want to travel to Vermont for drug rehab. If you have supportive friends or family in the state, moving closer to them could help you maintain a healthy support system. You could even ask them for a place to stay, relieving some financial pressure.
Another reason to move is if your career or education would benefit from the move. If you've found an awesome school program or have been offered an ideal position in Vermont, but are attending outpatient rehab in your home city, you can move and keep going to treatment while in your new home.
Regional Considerations for Drug and Alcohol Rehab in Vermont
One thing everybody in Vermont can agree on is that the great outdoors in the area is gorgeous, whether you live in the north or south of the state. The state is rich in history and has over 100 covered bridges to cross the various waterways. Hiking and skiing are among the most popular activities in the area.
In the northern part of the state, with cities such as South Burlington, Essex, and Williston Place, you can spend time outdoors at the Centennial Woods natural area, or the many nature parks. You could also hang out at Vermont's largest mall, the University Mall.
Southern Vermont is home to historical Revolutionary War sites, including the Bennington Battle Monument and Lincoln family home, and boundless natural beauty. Visitors to nearby Mount Snow can take the scenic route to the top with a fun gondola ride, where skiing and snowboarding make for a fun day outside. Americana lovers can also visit the Robert Frost Stone House Museum and the Norman Rockwell Exhibition.
How to Choose a Drug or Alcohol Rehab in Vermont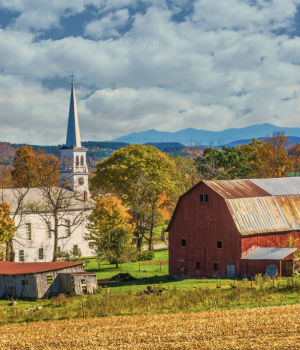 To determine the best rehab for you, take into consideration your medical needs as well as your usual responsibilities. There is a range of program types to accommodate different lifestyles, and each rehab has policies and amenities that differ from the rest in one way or another.
Once you've figured out the area you want to attend rehab, look for a center that has the features that benefit you most, such as a fitness center or a therapy specific to those with PTSD or another dual diagnosis disorder. Also, investigate the center's philosophy, and make sure that the rules they post are ones that you can abide by while in the program.
When deciding what to bring with you to treatment, first go over the facility policy with your intake team. They can tell you what you can and can't bring and go over the communication policy within the center. Every program is slightly different, so the only way to figure out the exact policy of your chosen rehab is by asking them directly.
In general, however, most places have a strict dress code and restrictions against bringing communication devices such as smartphones or laptops. This is to help maintain confidentiality within the program and help keep you away from detrimental influences that might lead you to have worse cravings.
Comparing Addiction Treatment Levels of Care
Depending on the level of care and medical supervision you need, there are several different types of rehabs, with two primary settings: inpatient and outpatient. Both settings offer a variety of alternative and evidence-based therapies designed to help you overcome addiction and learn the life skills needed to succeed during and after rehab.
Outpatient Rehab in Vermont:
There are three levels on the continuum of care for outpatient rehab:4
Partial hospitalization programs (PHPs offer daily treatment, providing medical supervision, medication management, and intensive therapy. These programs make a viable substitute for inpatient rehab if the costs are too high for your budget if there aren't open beds in your area.
Intensive outpatient programs (IOPs) require nine hours of therapy per week, combined with regular phone calls with your psychiatry and addiction team. These programs tend to offer several options for what days and times you want to attend therapy, making them an ideal option for someone with responsibilities such as school and work they must maintain.
Standard outpatient programs (SOPs) are the least intensive form of rehab, requiring a single group therapy session a week alongside a call with your therapist or counselor. SOPs typically request that their clients also participate in a support group in their community, such as AA or NA, or SMART Rehab that doesn't involve a higher power aspect and focuses on evidence-based therapies.
Inpatient Alcohol and Drug Rehab in Vermont: Inpatient rehab is a residential facility that offers a comfortable, structured environment, daily therapy, and healthy meals. These programs can last anywhere from 30 days to three months or longer, depending on your needs. While at an inpatient drug rehab in Vermont, you might be able to have a private room (though this would likely cost considerably more), but it's more common to have shared quarters with your place to sleep and store your clothes and other possessions.

You can expect your days in rehab to be organized for you, with several therapy sessions a day between you and your counselor and the larger rehab community in group therapy sessions. Meals might be prepared for you and offered cafeteria or family-dining style, or you might be provided with groceries to cook your meals with. There are also regularly scheduled recreational activities and free time, as well as a fitness program, usually.

Inpatient rehab programs might not be fully covered by your medical insurance. Make sure that if you have health insurance call the number on the back of your insurance card to verify you have inpatient coverage.
How Long Does Rehab Last?
Most rehab programs offer various lengths of care, ranging from one month to three, though some programs last for a year or longer. It comes down to your preferences, the level of care you require, and what options are available to you. Inpatient rehab and Partial hospitalization program (PHP) stays tend to be shorter than outpatient programs. Outpatient care, like in intensive outpatient programs (IOPS) and standard outpatient programs (SOP), can last for years, such as with opioid medication maintenance programs like methadone (which are recommended to last at least one year).
Studies show that rehab lengths of at least three months are significantly more effective than shorter stays.5 However, the more important factor in determining your ability to sustain from using drugs and alcohol long term is the support system you have in place to help keep you sober for the many years to come. Many people backslide multiple times in their recovery, and it's common for people to attend a treatment program more than once.
What Happens After Rehab?
Graduating from rehab doesn't mark the end of your recovery journey, but an important milestone. Quality rehab programs help clients set up long-term supports for lifelong recoveries, such as:
Alumni programs that help graduates stay in touch and keep up with ongoing therapy
Family therapy sessions to help you rebuild damaged family bonds
Referral to sober living homes
Other rehab programs that offer a step down in care while maintaining active participation in your recovery
Referrals to social services to help you establish stable housing and employment
If your rehab program does not offer these services, you can find them on your own by contacting your local health and social services office or calling 211. It's important to continue going to group and individual therapy after completing rehab, both for your ongoing sobriety as well as to encourage people new to support groups with your success story.
Important Alcohol and Drug Laws in Vermont
Vermont has initiated several bills and policies to help people struggling with addiction to drugs and alcohol.
Good Samaritan Overdose Law: This law protects people using or holding illicit drugs or paraphernalia from prosecution who call 911 when they witness or experience an overdose.6 Any found contraband will be confiscated by law enforcement but not used as evidence to incriminate.
Prescription Monitoring System Creation 18 V.S.A. § 4240: The Vermont Prescription Monitoring System act was signed into law in 2016 to combat the opiate crisis.7 It creates a database for prescribers to share information about their opiate patients to make it harder for them to shop around and get multiple prescriptions.
Naloxone Hydrochloride Dispensing Law: Under statute 26 V.S.A. § 2080, pharmacists are enabled to dispense Naloxone to people without a prescription.8 They can choose whether to provide Naloxone kits and are subject to regulations under the Commissioner of Health.
Substance Use Disorder Policy: In Vermont, the public use of intoxicants such as alcohol is no longer criminalized if it isn't a public nuisance.9 If law enforcement officers are called to intervene, then they either help the person home, to a rehab center, or another place that is agreeable and they consent to. If someone is incapacitated in public and refuses to go to rehab, they are assessed by a substance use crisis team and could be placed in protective custody for up to 24 hours.
Opioid Overdose Response Policy: To help prevent overdose deaths, Vermont has a series of measures to educate the public and provide legal protection for people that administer Naloxone to someone who is overdosing.10 It also creates and requires prescribers to utilize an electronic prescription database, keeping all information for six years.
Paid Time Off Law: As of January 2019, employees that qualify based on hours worked per week and length of employment with a company are entitled to paid sick leave.11 People can use up to 40 hours worth of paid time off in an annual period for health reasons, including seeking treatment for mental health issues such as addiction.