Palmdale Drug and Alcohol Statistics
Here are stats for Palmdale and Los Angeles County drug and alcohol misuse and addiction:1,2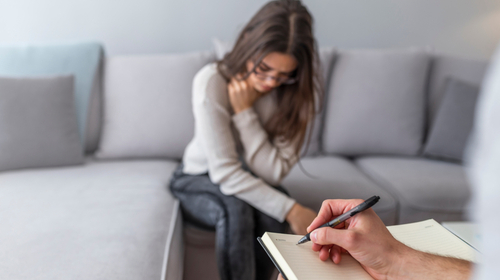 Nearly 62% of residents who sought treatment did so for heroin and methamphetamine use.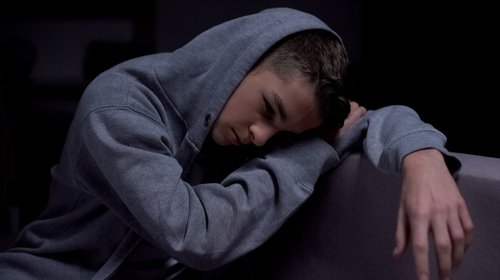 5% of people in rehab are between 12 and 17 years old.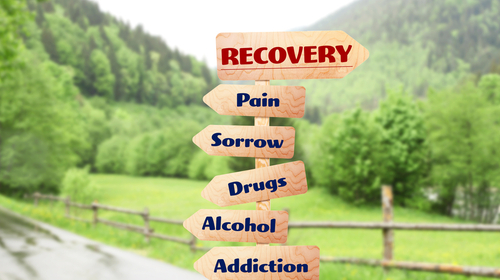 Over 35,000 people received addiction treatment in Palmdale and Los Angeles County.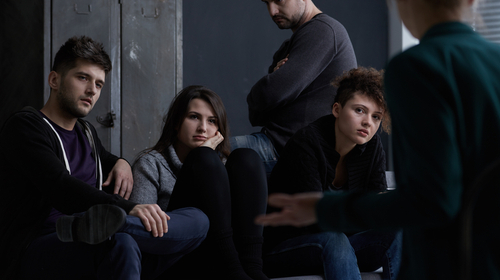 The county reports over 2,400 accidental drug overdose deaths per year.
Cost of Drug Rehab in Palmdale
When considering a Palmdale drug rehab, cost is an important factor.
The cost of care in Palmdale can vary depending on certain key factors. Some of these factors include:

The type of care that you need can determine a huge portion of the cost. For instance, inpatient care is typically more expensive than outpatient due to 24/7 support and the availability of medical detox.
The length of your stay also plays a role in the price you'll pay. For example, a 30-day stay usually costs less than a 60- or 90-day stay.
Amenities can increase the cost greatly. For instance, a luxury rehab that offers massage therapy, spa-like accommodations, and hiking trails generally costs a lot more than a rehab that provides standard amenities.
The location of your facility is another factor that plays a role in the cost. One tucked away in the mountains or placed on a sandy beach can cost a lot more than one in an urban setting.
Insurance coverage also contributes to the overall price. By law, insurance is required to cover the costs of rehab, but your insurance provider may only cover a portion of the cost leaving you responsible for the rest.
Low-Cost and Free Drug Rehab Centers in Palmdale
Finding ways to pay for rehab can be a challenge, but you shouldn't let costs stop you from getting the help you need. You may qualify for free or low-cost care through state-funded programs.
State-funded programs receive financial assistance from the government. These funds help to pay for care for those who have low income or no insurance. If you have low income or no insurance, you may qualify for a state-funded facility.
If you don't qualify for state-funded rehabs or detox centers in Palmdale, you may apply for a scholarship. A scholarship is a monetary donation given by a center to a qualifying applicant.
Many addiction treatment centers don't advertise their scholarships, so you should contact your facility of choice to inquire about any availability.
If you find that you are unable to get a scholarship, you can ask the facility about a sliding scale fee schedule. Sliding scale payments are based on your income. If you have a low income, your fee will be lower on a sliding scale schedule.
Insurance can also be a great way to decrease the cost of care. Always contact your insurance provider – whether you have private insurance, Medicaid, or Medicare – to make sure that you are attending a facility that your insurance will cover.
Addiction Treatment Settings
Inpatient: Inpatient rehab, also called residential care, is a type of treatment program that offers around-the-clock support in a safe place. Throughout treatment, you will spend both days and nights in the facility. Inpatient also offers medical detox, where your withdrawal symptoms are managed under the safe supervision of medical staff.
Outpatient: Outpatient offers you the treatment you need in a less structured manner than inpatient. Outpatient is effective if you have mild substance abuse. It can also be effective if you don't need around-the-clock support.
Outpatient has different levels of care. These include:
Standard outpatient treatment requires the least time commitment to participate, usually requiring only a few hours of meetings per week in individual therapy or support groups. This type of rehab is perfect for someone in long-term recovery who just needs ongoing counseling and life skills coaching to avoid relapsing

Intensive outpatient programs (IOPs) are more involved than the standard treatment, requiring a few hours of therapy several days a week.

Partial hospitalization programs (PHPs) are the most intensive, with several hours in an inpatient setting each day. Many people enter PHPs after finishing inpatient rehab or detox programs.

Specialized Drug Rehabs in Palmdale
The first step to long-term recovery starts with choosing the right facility for you. Fortunately, you can choose from many different types of rehab to match your unique needs.
Telehealth: Telehealth care involves offering you the care you need through an online connection to an electronic device like a laptop or cell phone. This type of care is effective and convenient because you can get the treatment you need from the comfort of home.
Executive: Executive programs cater to working professionals who don't have time to spend away from work. If you attend an executive facility, you will have access to the Internet, phones, and even conference rooms to continue to do your necessary work as you go through care.
Luxury: Luxury centers offer resort-style accommodations along with effective treatment to get you on the road to recovery. With this type of care, you can expect upscale features like private rooms, swimming pools, and even art therapy.
Christian and Faith-Based: Christian and faith-based programs focus first on your connection with God or a higher power. These programs offer effective treatment while incorporating Bible reading, fellowship, and prayer into your long-term recovery journey.
LGBTQ+: Rehab for special populations focuses on the needs of individuals in specific groups as a part of their recovery journey. For instance, if you are a part of the LGBTQ+ community, your center may focus on issues specific to the LGBTQ+ community, like increasing self-acceptance.4
Veteran: If you are a veteran, your program may incorporate therapies to help you deal with Post-Traumatic Stress Disorder while focusing on your long-term recovery.
Holistic: Holistic programs emphasize a connection of mind, body, and spirit on your recovery journey. These types of programs often include meditation and yoga as a part of treatment to help you on the road to recovery.
Dual Diagnosis: Dual-diagnosis programs offer treatment to those who have been diagnosed with a mental illness as well as a substance use disorder. Often, therapies used to treat substance use disorders aren't effective for mental illness. Dual-diagnosis programs offer you treatment for both your substance use disorder and mental illness.
How to Choose the Right Palmdale Drug Rehab
Choosing the right drug or alcohol rehabs in Palmdale for you is an important first step to starting your recovery journey. You should consider some important factors, including:
Cost
Location
Program outlook and beliefs
Rules and regulations
Amenities and features
The cost of rehab is one of the biggest factors to consider when starting your search for the right center for you. The price can be made more manageable by understanding all fees associated with your facility of choice and by using your insurance.
The location of the facility is also important. For example, you may find that an urban setting isn't helpful for your recovery journey. If this is the case, choosing a secluded rural location can help you on the road to long-term recovery.
Certain programs have an ideology or philosophy they adhere to when treating patients. Make sure that you understand and agree with a facility's treatment philosophy before attending. For example, if you don't have a mental illness choosing to attend a dual-diagnosis program may not be best for your recovery.
Most addiction treatment centers have a set of rules that you will be expected to follow as you go through care. For example, you may not be able to have your phone or speak with friends after a certain time of day or night. Make sure that you understand and agree with all rules and regulations before attending.
Amenities and features can help to distinguish one rehab from the rest. For example, one may have a swimming pool, while another may offer nutritional counseling. If certain amenities are important to you for your recovery journey, make sure that the one you choose to attend has those amenities and features.
Should You Travel for Drug and Alcohol Rehab in Palmdale?
Palmdale is a peaceful, family-friendly city with lots to do and explore. You may wonder if traveling to Palmdale drug rehabs is best for you. Located north of major cities like Los Angeles and Pasadena, this quiet city has lots to offer.
Some reasons why you may choose to visit Palmdale for rehab include3:
Historical state parks
Natural forest preserves
Family-friendly water parks
Must-see museums and art galleries
Close to Disneyland and Universal Studios
90 minutes away from the beach
Palmdale has many exciting and must-see attractions if you are considering traveling to Palmdale for rehabilitation:
If getting a taste of the county is important to you on your recovery journey, consider Rancho Vista. This exciting neighborhood has three different parks chock full of amenities for both kids and adults alike. It also has the Rancho Vista Golf Course.
If flight and technology are helpful for you on your road to recovery, check out the Jim Davies Heritage Park located on Avenue P. This aviation history park has plenty of exhibits and information for the keenest flight enthusiast.
If shopping is a crucial part of your long-term recovery, consider the Antelope Valley Mall. With over 120 stops to choose from, you'll find something special to help you celebrate your road to recovery. There are also a number of eateries for you to enjoy.
Alcohol and Drug Laws in Palmdale
It is a crime to possess and/or use illegal substances in the state of California. It is also a crime to use alcohol and operate a motor vehicle. California laws prohibit the use of any substances that will impair your judgment while operating a motor vehicle.
Good Samaritan Drug Overdose Act: Like most states, California has revamped its Good Samaritan law to include individuals experiencing a substance-related emergency. Under this law, individuals will receive a certain level of protection from prosecution when seeking emergency medical assistance for themselves or someone else. This includes individuals that are also under the influence and/or have illicit substances on their person (to a certain extent) or have paraphernalia. The goal is to ensure that those experiencing an overdose receive emergency care rather than becoming another fatality due to fear of the law.
AB 1535: Pharmacy Naloxone Bill: Another state-wide bill that California has passed is the Pharmacy Naloxone Bill. This bill provides public access, through participating pharmacies, to naloxone for opioid overdose reversal. Initially, naloxone could only be obtained by prescription or via health care professionals and authorities.
CA Proposition 47: California's Proposition 47 aims to reclassify felony drug offenses down to misdemeanors where applicable. It should be noted that misdemeanors for drug possession still come with serious consequences, including time served. The goal of Proposition 47 is to enforce the laws surrounding drug possession in a way that doesn't have to ruin young people's lives. However, felony charges may still apply depending on the substance in question, its quantity, and how many offenses the individual in question has.
The California Ethical Treatment for Persons with Substance Use Disorder Act: SB 349 provides stronger patient protections for those seeking substance use disorder treatment. It requires every provider in the state to provide a client bill of rights, which ensures those seeking care are provided basic rights and protection in a setting, safe and ethical. It also prohibits providers from using false or misleading advertising.
Your first step toward long-term recovery starts with finding accredited alcohol and drug rehab centers in Palmdale. For more information, contact 800-926-9037 (
Who Answers?) to speak to a treatment support specialist.
Resources