Long Beach Alcohol and Drug Use Statistics
In 2019, the Long Beach City Council ordered a report on drug use, addiction, overdose, and death rates in the city over the past five years.1,2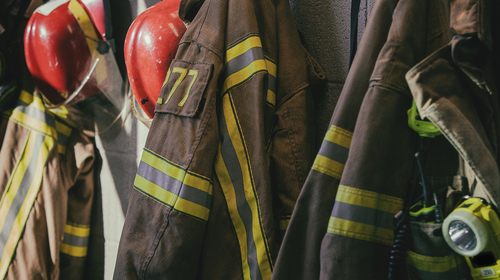 The Long Beach Fire Department reported a total of 406 overdoses involving suspected drug use.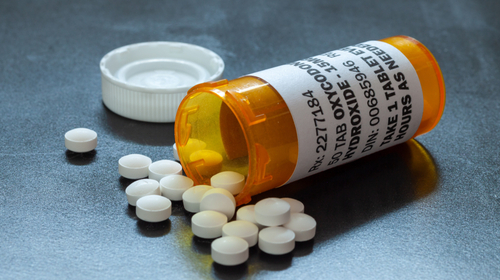 From July-November 2019, 40% of overdoses were due to opioids and just over 30% from amphetamines.
Long Beach Health Department found 286 substance-related deaths occurred from 2014 to 2018.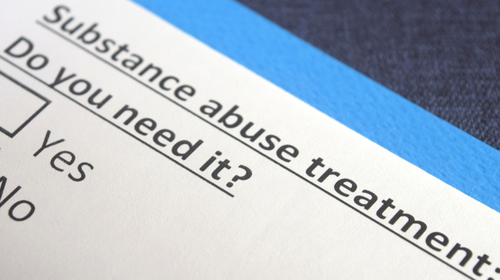 In Los Angeles County, 8.4% of people have been diagnosed with a substance use disorder.
Additional statistics from the five year study included:1
75
Long Beach saw a total of 75 opioid-related fatalities.
62
Long Beach saw a total of 62 amphetamine-related deaths.
46-60
Opioid and amphetamine overdoses are highest in the 46-60 age group.
Within Los Angeles County, 8.4% of people aged 12 and older have been diagnosed with a substance use disorder.2 Of those people, just over 37,000, or 0.4%, are in publicly funded treatment.2
Cost of Rehab in Long Beach
The cost of alcohol and drug rehab in Long Beach depends on the treatment setting, its amenities, how long the program runs, and the type of insurance you may be using to pay for treatment.
Low-Cost and Free Rehabs in Long Beach
In California, the Department of Health Care Services oversees addiction treatment programs, including those that are state-funded. Residents can call the substance use disorder treatment referral line to see if they qualify for these services.
Medi-Cal is a Medicaid program in the state that offers free or low-cost health coverage for families and individuals with limited income and resources. Members who are eligible and struggling with a substance use disorder can receive treatment at a Drug Medi-Cal certified program.
Private Insurance providers, such as Aetna or Blue Cross Blue Shield, can also help significantly reduce the costs of Long Beach drug rehabs or alcohol rehabs. You'll want to call your insurance provider at the number on the back of your card to learn what kinds of treatment your provider covers. Our treatment support specialists can also help you navigate your insurance coverage.
How Do I Pay for Addiction Treatment in Long Beach?
If the free or low-cost rehabs in Long Beach are full, you don't qualify, or you don't have private insurance, there are alternatives.
Alternatives to Help Pay for Rehab
Choose a Program that Offers Payment Plans: Instead of paying for your entire treatment upfront, a drug or alcohol rehab in Long Beach may allow you to break down the cost of rehab into payments. If you pay consistently, you can finish your treatment and pay for the remaining costs once you leave, much like any other type of loan. A Long Beach drug or alcohol rehab will be upfront with whether they offer payment plans.
Apply for a Rehab Scholarship: It may come as a surprise that there are grants and scholarships available to pay for substance use treatment but finding one can take a little research. Individual foundations often provide funding, and some organizations offer search tools to help you look for financial assistance. You can also visit the website Grant Watch to search for options. Long Beach drug or alcohol rehabs can also offer suggestions on possible scholarship or grant options.
Find a Sliding Scale Rehab Program: Sliding scale payment plans allow you to pay reduced rates based on your monthly income. This is an option if you are part of a low-income household or do not have insurance. The fee can go up or down based on your ability to pay. A drug or alcohol rehab near me will be upfront with the types of payments they accept, including whether they offer a sliding scale option.
Popular Drug and Alcohol Rehab Centers in Long Beach
From low-cost options to drug and alcohol rehabs in Long Beach targeted to certain populations, you'll have several facilities to choose from when looking for treatment. Here are just a few options.
Safe Refuge
Safe Refuge opened in 1988 and was known at the time as the Substance Abuse Foundation. For more than 30 years, Safe Refuge has offered the full spectrum of care services from residential to outpatient drug treatment to alcohol treatment. Safe Refuge offers specific, government-funded programs for the homeless, veterans, parolees, HIV/AIDS patients, single women and/or men with children, and co-occurring disorders. Medicaid is accepted, and financial aid and sliding scale payment assistance are available.
American Indian Changing Spirits
American Indian Changing Spirits is a residential recovery program targeted at American Indian men and women over 18 years of age. This 24-hour, in-house structured program features daily physical exercise and provides culturally appropriate services. Los Angeles County Drug Medi-Cal, Tribal, and private pay are accepted.
New Found Life
This nationally accredited and court-approved treatment center provides drug and alcohol treatment services for adult men and women.  New Found Life's programs address each person's unique physical, mental, social, and spiritual needs. New Found Life embraces the 12-step principles of Alcoholics Anonymous and offers residential treatment, outpatient care, an integrated family program, and transitional sober living. Private insurance, self-pay options, and financing are available.
Tarzana Treatment Centers Long Beach
Tarzana Treatment Centers in Long Beach offers a wide range of services, including those targeted at young adults and veterans. The center offers medical detoxification, medical and mental health care, addiction counseling, recreational therapy, and individual and group therapy. Recovery bridge housing is also available to patients who are homeless or without stable housing and who meet certain criteria. Medicaid, Medicare, and private insurance are all accepted. Sliding scale payment assistance is also available.
Palm House, Inc.
Palm House, Inc. is in nearby Carson and is partially funded by the Department of Public Health, Substance Abuse Prevention, and Control County of Los Angeles, California. This program only accepts adult males emphasizing the Filipino and Pacific/Asian communities. Services include individual and group sessions, Alcoholics Anonymous meetings, job referral and placement assistance, educational trips, and indoor and outdoor recreation.
Inpatient vs. Outpatient Rehab in Long Beach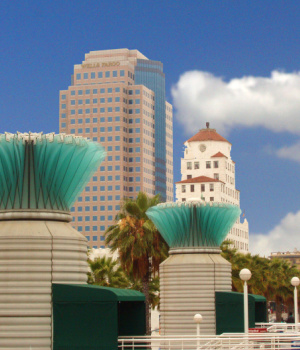 A Long Beach drug or alcohol rehab typically falls into one of two categories: inpatient or outpatient. Often, people with a substance use disorder may move through the continuum of care by first attending inpatient rehab and then stepping down to outpatient care once they complete the initial program. Let's look at the benefits of each program.
Benefits of Inpatient Addiction Treatment
Inpatient rehab or residential treatment can provide a great start toward recovery at a drug or alcohol rehab near me. This form of treatment can be a good fit if you are coming from an unsafe living situation or are dealing with a severe form of substance use disorder.
The benefits include:
Living full-time at the facility allows you to focus on your recovery
Daily support in a structured environment
24-hour medical supervision and community support
Immersive care centered around the individual, group, or family therapy
May include art and music sessions, yoga, or other outdoor recreation
Benefits of Outpatient Addiction Treatment
The biggest difference between outpatient and inpatient addiction treatment is outpatient treatment allows you to continue living at home to participate in your daily life. It is also used as part of the step-down process from inpatient treatment. Patients attend weekly individual or group therapy sessions.
The benefits of outpatient rehab include:
Long-term structured support in a convenient and flexible setting
Patients maintain a more regular schedule
Often lasts longer than inpatient treatment
Access to a recovery support network
Types of Drug and Alcohol Rehabs in Long Beach
There are drug and alcohol rehabs in Long Beach that go beyond the standard inpatient or outpatient treatment to address specific and individual needs.
Faith-Based Rehab
Some patients may prefer a more Christian or faith-based approach to treatment. In these facilities, there is a particular focus on providing spiritual guidance and incorporating Christian values and teachings into treatment. By combining these approaches with traditional rehab programs, a patient can maintain their faith while working through the more difficult part of their treatment.
Holistic Rehab
A holistic or "whole person" approach to rehab often focuses on the mind-body-spirit connection for complete healing. A holistic approach can include yoga, meditation, massage therapy, and acupuncture. Insomnia, poor nutrition, and stress are all potential issues a holistic rehab in Long Beach may focus on as part of the overall treatment plan.
Luxury Rehab
Luxury rehabs deliver high-quality treatment in a secluded location designed with comfort in mind. These resort-style treatment centers feature private rooms, catered dining, beautiful grounds, and spa-like activities for a soothing, relaxing experience. Specialized treatment options can include adventure or equine therapy, music and art therapy, and nutrition and fitness counseling.
Executive Rehab
Getting treatment while also juggling a high-level job presents a unique challenge. Executive rehab caters to patients who feel they cannot take time away from their job without their personal or professional lives suffering. These programs can provide more flexible schedules and offer additional resources such as:
Access to computers
Private conference rooms
Private rooms
Seclusion
Travel support for work trips
Dual Diagnosis Rehab
It's common for patients who have a substance use disorder to also have a co-occurring mental health condition such as depression or anxiety. A dual diagnosis rehab takes an integrated and comprehensive care approach to treat both conditions simultaneously.

A dual diagnosis rehab often uses behavioral therapy such as integrated group therapy or cognitive behavioral therapy. These therapies can also be used in conjunction with medication to help address mental health and substance use disorders.

Depression and Addiction: Major depressive disorder affects an estimated 10-15% of people in their lifetime.3 It is also the most common co-occurring mental health disorder among people with alcohol use disorder.3 People who misuse substances are more likely to suffer from depression and vice versa. Antidepressants can help reduce the symptoms of depression and other medications can be used to treat alcohol or opioid use disorders. Medication typically works best when combined with counseling and behavioral support at a Long Beach drug or alcohol rehab.
Anxiety and Addiction: About 20% of Americans with an anxiety or mood disorder have alcohol use disorder or other substance use disorders.4 A person with an anxiety disorder often uses substances to alleviate their symptoms.4 Anxiety can be treated with a combination of therapy, behavioral modification, and medications. Cognitive Behavioral Therapy is also considered one of the more effective treatment methods for both anxiety and substance use. Patients with this dual diagnosis can use this type of therapy to help learn new coping strategies to help them maintain their recovery.
PTSD and Addiction: Posttraumatic stress disorder (PTSD) is caused by witnessing or experiencing a traumatic event. According to one study, 46.4% of people with PTSD also meet the criteria for a substance use disorder.5 This is particularly true among military veterans who have been diagnosed with PTSD.5 It's imperative to treat PTSD and drug addiction at the same time to positively impact recovery. Cognitive Behavioral Therapy can help those with PTSD cope with their experiences and their addiction. Physical exercise can also be a beneficial part of PTSD and substance use recovery.
Bipolar Disorder and Addiction: It's believed about 30-50% of people with bipolar disorder will develop a substance use disorder at some point in their lives.6 Bipolar disorder leads to a person experiencing two states: mania and depression. During manic episodes, a person will feel excited and self-confident. A depressive episode can make them sad and despondent. In some cases, the combination of a substance use disorder and bipolar disorder may make the symptoms of bipolar disorder worse.6 A Long Beach drug or alcohol rehab that treats dual diagnosis will typically use medication and therapy to address both bipolar disorder and substance abuse. Cognitive Behavioral Therapy is also used often to help people with bipolar disorder better understand their actions and help manage their behavior.
Personality Disorders and Addiction: Research shows up to 73% of people diagnosed with a personality disorder also have a substance use disorder.7 While the types of personality disorders seen in patients with addiction are similar, a personality disorder is diagnosed more often in patients who struggle with drugs than alcohol.7 Dialectical Behavior Therapy has been shown to help reduce the symptoms of personality disorder and help address the co-occurring substance use disorder. This form of therapy teaches patients how to deal with emotions that cause them distress. Medications are also sometimes necessary to deal with the anxiety or depression that can accompany personality disorders.
Types of Addiction Therapy Used in Rehab
Individual and group therapy are the mainstays of drug and alcohol rehabs in Long Beach. We break down a few of the most common ones used during treatment.
Cognitive Behavioral Therapy
Cognitive behavioral therapy (CBT) has been proven effective to treat a range of issues, including substance use disorder. CBT works to help change negative thinking patterns and offers ways a person can modify their behaviors. This can include:
Better understanding of the behavior and motivation of other people
Using problem-solving skills to cope with difficult situations
Developing a greater sense of confidence.
Facing one's fears
Using role-playing to prepare for potentially difficult interactions
Learning how to relax the mind and body
Dialectical Behavior Therapy
Dialectical behavioral therapy (DBT) is a type of cognitive-behavioral therapy. It teaches patients skills to cope with and change their unhealthy behaviors. It focuses on the idea of acceptance and change. DBT often involves individual therapy and group skills training. Patients agree to work on their new skills on their own, including tracking more than 40 emotions.
DBT is often reserved for more high-risk or tough-to-treat patients who have multiple diagnoses. It was initially designed to treat people with borderline personality disorder but has been adapted to be used in other situations, including substance use disorder.
Motivational Enhancement Therapy
Motivational Enhancement Therapy works to help get a person engaged in their treatment and motivated to stop misusing substances. There is an initial assessment followed by several individual treatment sessions. Motivational interviewing principles are used to encourage engagement and build a plan for change.
During follow-up sessions, the therapist monitors change, reviews the strategies being used, and encourages continued commitment to the program. Research suggests it is most successful in people with alcohol use disorder or marijuana addiction when combined with Cognitive Behavioral Therapy.
Contingency Management
This treatment option is based on the idea that a patient will better respond to an incentive, such as money, to not use drugs or alcohol. These rewards are tied to abstinence or other treatment adjectives. This form of therapy is rarely available at most rehab centers due to laws that make it illegal to provide incentives to people enrolled in health plans or programs funded by the state or federal government.
Group Therapy
Group therapy involves one or more therapists leading a session with up to a dozen patients. Groups often meet once or twice a week. Some people find it beneficial to attend individual therapy in addition to group therapy.
This type of therapy provides a range of benefits. Groups can act as a support network and sounding board. Other members can help you address difficult situations or life challenges and help hold you accountable for your recovery. Regularly talking and listening to others can also help put your own issues into perspective and show you are not alone in your addiction.
Family Therapy
Family therapy can help improve communication and resolve conflicts that have stemmed from your substance use disorder. Your family members can even attend therapy separately while you are in your treatment program. This type of therapy can help improve your family relationships and address the impact of your substance abuse or mental health. It can help you, and your family members understand one another better and learn coping skills to bring you closer together.
Should I Travel to Long Beach for Drug and Alcohol Rehab?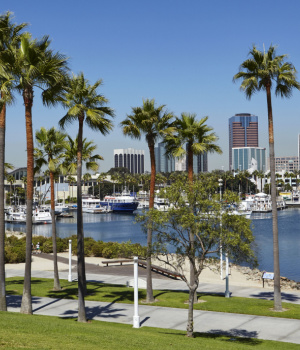 Long Beach's coastal California location can be a draw for people who are seeking out drug or alcohol treatment further from home or who are looking for a fresh start.
Neighborhoods in Long Beach to Consider for Treatment
Long Beach features several diverse and eclectic neighborhoods.
Belmont Shores: Offering a mix of urban and suburban living, Belmont Shores is surrounded by parks, restaurants, coffee shops, and businesses. It's best known for its sandy beaches, canals, and boardwalks.
Naples: This unique neighborhood was built on three islands and is separated by a series of canals. Named after the Italian city, the street names are even inspired by Italy. This is a great location for fans of water sports as many residents choose to boat or kayak through the canals.
East Village Arts District: This walkable neighborhood is the place to be for all things arts and culture. It's known for its colorful murals, many art galleries, and museums.
Bixby Knolls: Located in the heart of the city, Bixby Knolls is conveniently located near downtown Long Beach. It features tree-lined streets and is known for its peace and quiet.
Alcohol and Drug Laws in Long Beach
Priority Access Diversion (PAD): Long Beach offers the Priority Access Diversion (PAD) program. The city prosecutor reviews all misdemeanor cases, and if there is evidence the person has a mental health condition or substance use disorder, the case is referred to PAD.
Clinicians with the Department of Mental Health Court Linkage Program and the Los Angeles Center for Drug and Alcohol Abuse assess to determine the person's needs and identify an appropriate treatment program. The defendant must agree to treatment and the prosecution and defense attorney, followed by court approval.
Law Enforcement Assisted Diversion (LEAD): In 2017, the Long Beach City Prosecutor's Office partnered with the Los Angeles County District Attorney, Los Angeles Sheriff's Department, and Long Beach Police Department to start a Law Enforcement Assisted Diversion, or LEAD, program in part of the city. Thanks to a grant, the program is now expanding.
LEAD involves police connecting people directly to social services instead of being charged with a misdemeanor or going to jail. During the initial program, most of those identified had a substance use disorder. If the person agrees, a case manager begins to work with them on an assessment and care plan. Once this is completed, charges are not filed.

California Good Samaritan Overdose Prevention Law: The Good Samaritan Law is designed to help prevent overdose deaths. The law gives limited immunity to people who call 911 to get help for someone who has overdosed. Neither the caller nor the victim will be charged with the possession of a small number of drugs. People could still face charges if they are found in possession of enough drugs that would suggest trafficking or sales.
Our treatment support specialists are available at any time to assist you with finding a Long Beach drug or alcohol rehab. Call our free and confidential helpline at 800-926-9037 (
Who Answers?) .
Resources