Oklahoma Alcohol and Drug Use Statistics
In 2021, 17.2% of adults in the state of Oklahoma reported using drugs for non-medical reasons.1 In 2020, about 12.8% of adults in Oklahoma said they engaged in excessive drinking, which includes past-month binge drinking or heavy drinking.2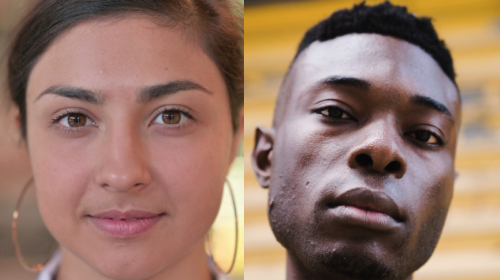 Men (23.4%) were more likely to engage in drug use than women (11.3%).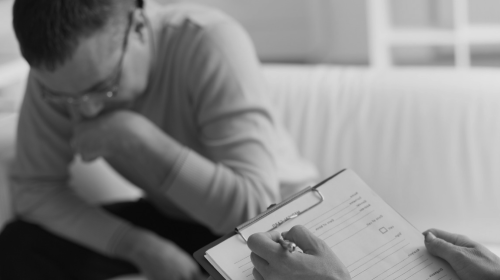 Men (17%) were also more likely to engage in excessive drinking compared to women (8.8%).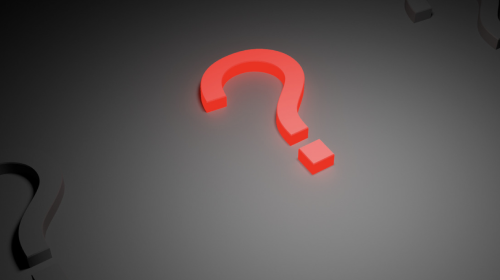 People listing their race as "other" reported the greatest incidence of drug use at 31%.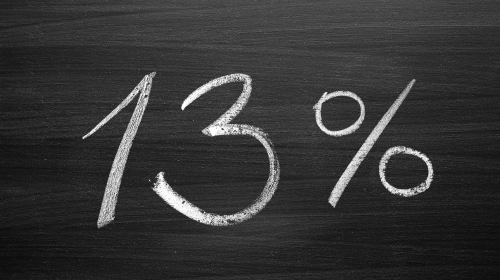 Hispanic, White, and multi-racial people reported excessive drinking rates at around 13%.
Expert Insights

When I think of the lawsuits filed against the opioid pharmaceutical companies, I immediately think of the multitude of states who filed suit and recently won enormous settlements from Big Pharma. What I wasn't aware of, however, is that the Cherokee Nation had filed its own suit against the pharmaceutical manufacturers…and won. In fact, the Cherokee Nation won one of the largest settlements the opioid industry paid out: $75 million. Their case was filed back in 2017, claiming that overdoses caused by opioid painkillers more than doubled between 2003 and 2014.

A look at the numbers reveals just how badly the Cherokee citizens have been impacted by the opioid crisis. Despite only making up 6% of Oklahoma's population, an astounding ⅓ of all the opioids distributed throughout the state went to Cherokee Nation communities. As a result, reservations in Oklahoma were overrun with health and addiction issues. The Cherokee plan to use the settlement money to start more harm reduction programs.

~ Kerry Nenn
Top 4 Drug Rehabs in Oklahoma
Every alcohol and drug rehab in Oklahoma offers its own set of unique amenities, programs, and therapies. Evidence-based treatment is available at multiple inpatient centers in Oklahoma. These facilities often provide a range of therapies, faith-based treatments, and outpatient options for recovery.
Below are the top six addiction treatment centers in Oklahoma based on the following criteria:
Offering evidence-based treatment
Accreditation
Certifications
Client testimonials reviews
Landmark Recovery Oklahoma City
Landmark Recovery Oklahoma City is located 14 minutes northwest of downtown Oklahoma City, off US Route 66. The 60-bed residential facility offers a gym, courtyard, recreational space, and semi-private bathrooms.

Treatment programs include:

Medical Detox Treatment
Inpatient Rehab
Partial Hospitalization Program
Outpatient Program (OP)
Family Counseling
Mindfulness Therapy
Recreational Activities
On-site Recovery Group Meetings (SMART Recovery, 12-Step)
Aftercare Support

Treatment programs are supported by:

Joint Commission accreditation
LegitScript Certified

Location and contact information:
2412 North Ann Arbor Avenue
Oklahoma City, OK 73127
405-896-8426
Catalyst Behavioral Services Community House Residential Program
Catalyst Behavioral Services Community House Residential Program, located in a residential neighborhood in the Culbertson East Highland area in the heart of Oklahoma City, is a 55-bed co-educational treatment center for chemical dependency and mental illness. The Community House has semi-private bedrooms, entertainment rooms, and basketball, volleyball, and exercise areas.

Treatment programs include:

Residential Rehab Program
Dual Diagnosis Treatment
Mental Health Treatment
Medication Management
Adult Program

Location and contact information:
1501 Northeast 11th St.
Oklahoma City, OK 73117
405-230-1138
Rob's Ranch
Located on a 72-acre ranch, Rob's Ranch Addiction Treatment (Post Acute) Program is a rehab center for men that focuses on recovery through the 12 steps of Alcoholics Anonymous. Their programs last either 30 or 90 days, and care is centered around the principle that we must establish a strong spiritual connection with God.

Treatment programs include:

Substance use disorder treatment program
Adult men's programs
Therapeutic counseling
Life-building methods
Peer support and recovery programs

Location and contact information:
23899 Oklahoma 74
Purcell, OK 73080
405-253-3838
Brookhaven Hospital
Brookhaven Hospital is home to the Neurologic Rehabilitation Institute, a comprehensive mental health center that treats adults struggling with addiction and substance use disorders and co-occurring mental health issues like depression and anxiety.

Treatment programs include:

Inpatient neurobehavioral rehabilitation
Complex care rehabilitation program
TBI and dual diagnosis
Military program
Medical management
Various types of therapy and counseling
Case management

Treatment programs are supported by:

Commission on Accreditation of Rehabilitation Facilities (CARF) accreditation
Joint Commission accreditation

Location and contact information:
201 S Garnett Rd
Tulsa, OK 74128
(918) 438-4257
Cost of Drug Rehab in Oklahoma
The cost of Oklahoma drug rehabs will depend on a number of factors: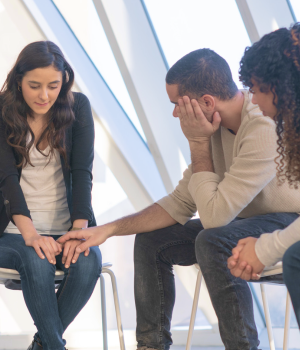 Inpatient vs. outpatient
Where the facility or detox center is located
Insurance plans accepted
Amenities and features (luxury vs. standard)
Length of stay
Low-Cost and Free Drug Rehab Centers in Oklahoma
There are no state-operated drug or alcohol rehab centers in Oklahoma.
The state oversees the certification of Certified Community Behavioral Health Clinics (CCBHC). These centers are privately operated and meet standards of care set by the state for addiction treatment. The CCBHC provides services regardless of the patient's ability to pay.
Some facilities in Oklahoma have free, low-cost, and sliding-scale programs for people who cannot otherwise afford care. You may also be able to arrange a payment plan to spread your costs out over time.
To find free Oklahoma drug rehabs, call our helpline at 800-926-9037 (
Who Answers?) to speak to a support specialist who can assist you. Our helpline is confidential, and someone is available 24/7 to take your call.
Do Medicare and Medicaid Cover Alcohol and Drug Rehab?
Yes, Medicare and Medicaid offer coverage for some services.
Medicare Part A covers inpatient addiction treatment.3 The cost to patients is the same co-pays as other types of hospitalization. If you choose an outpatient program, that will be covered by Medicare Part B. Some Medicare supplemental plans may offer additional options for addiction care.
Verify that the facility accepts Medicare before you start rehab. Not all programs accept Medicare plans.
Medicaid is required to cover addiction treatment.4 Each state has its own Medicaid program, and benefits can vary. Oklahoma's Medicaid program is called SoonerCare, and it covers substance use care, including inpatient detoxification.5 You will need to get prior authorization for care before coverage can start.
SoonerCare eligibility is based on your income. You are eligible for SoonerCare if your income is 133% of the federal poverty level. People who are pregnant or have a disability are also eligible, and income limits may be lower.
Does Private Insurance Cover Rehab Center Costs?
The Affordable Care Act mandates that all private insurance plans must cover addiction treatment.
Plans don't all offer the same level of coverage, and your out-of-pocket costs will vary according to what your insurance offers. Call your insurance company to find out what addiction services are covered under your plan.
Ask your insurance provider about:
The amount of your deductible
If you are responsible for copays
If the plan covers inpatient or outpatient treatment
Treatment centers that participate in your insurance company's network
What, if any, exclusions are part of your plan
Addiction Treatment Settings
There are multiple options when it comes to levels of care. The best one for you will depend on a variety of factors.
Medical Detox is the first step of the recovery process. Detoxification is when drugs leave your system, and your body goes into withdrawal, which may require medical care.
Inpatient care is the most intensive. You will live on the premises full-time. You may begin with detoxification, then transfer into a recovery program. Inpatient treatment programs usually last 30, 60, or 90 days.
Partial Hospitalization Programs (PHPs) allow you to go back to your inpatient facility to get care during the day. You'll continue with therapy and work with the counselors you already know. You will be living outside the facility and have more independence, but you can still take advantage of the care you have been receiving.
Intensive Outpatient Programs (IOPs) involve fewer daily hours of care than a PHP, but you will still be checking in regularly with your counseling team. They will provide counseling and support as well as make sure that you are able to manage your other responsibilities. These programs may taper off as you become more confident living independently.
Standard Outpatient programs include several three-hour sessions per week, so the time commitment is quite manageable. Depending on the individual program, you may be able to attend rehab around your work or school schedule.
Aftercare is one of the final stages of rehabilitation, helping you to prepare for recovery after you complete your program. Your counseling team will help you set up systems of support to ensure that you maintain your recovery over the long term. Aftercare plans should account for work, school, and family responsibilities as well as your living situation.
Specialized Drug Rehabs in Oklahoma
You should choose a facility that meets your needs and aligns with your preferences. Programs offer different philosophies and amenities, so you can find an addiction treatment center that fits you and your situation.
Holistic programs help clients work on spiritual, physical, and emotional balance. In addition to addiction counseling, they might have methods like acupuncture, massage, yoga, meditation, or hypnotherapy.
Faith-based programs are helpful to people who have strong religious convictions. The programs provide opportunities for worship and prayer, as well as evidence-based counseling and therapy. These can be helpful if you observe strict behavior rules associated with your faith.
Luxury treatment centers are an option for people who have the ability to pay for additional amenities. Luxury facilities may offer private rooms and gourmet food on-site. They may have increased privacy and security at the facility. Some include access to fitness programs, swimming pools, spa services, and high-end outings.
Executive programs are great for people with demanding jobs. These programs allow participants to continue working while undergoing inpatient care. They allow phone and computer access and may permit business travel.
What to Look for in a Quality Treatment Program
Program Accreditation
Rehab facilities should be licensed by the state and hold accreditation by professional organizations. Oversight by qualified officials ensures that the facilities are safe and performing evidence-based care. Ask if your treatment center is accredited by organizations such as the Commission on Accreditation of Rehabilitation Facilities or the Joint Commission.
Low Staff-to-Patient Ratio
Addiction treatment centers with low provider-to-patient ratios focus on providing highly personalized and attentive care. In these facilities, providers are readily available and can spend considerable time addressing your unique recovery needs. They can also monitor your progress closely and adjust your plan as necessary to meet your ever-evolving needs.
Onsite Medical Care
If you have medical needs, look for a treatment center with medical staff on-site. You may want medical care when you detox. If you have additional needs or a disability that requires assistance, a facility with adequate medical accommodations would be helpful.
Credentialing of Staff
Medical and mental health professionals all undergo licensing and board certifications. The staff at a rehab should be fully qualified to perform their jobs. You can check their credentials with their professional boards or the state licensing facility.
Aftercare Planning
Aftercare is a crucial step in the rehabilitation process that provides invaluable relapse prevention resources and support. Look for programs that include individualized aftercare planning as part of care, so you'll have a relapse prevention plan when you finish rehab.
Low Provider-to-Patient Ratio
Effective addiction treatment hinges on highly personalized and attentive care. Rehab programs that have low staff-to-patient ratios can provide this type of care because experts can spend more time with each patient.
Family Involvement
Discuss what the program expects with regard to family participation. If you want your family to be part of the process, many centers have programs for family members. If you need to take a break from your family, make sure the facility understands your wishes.
Utilizing Individualized Treatment Plans
Treatment centers should use your substance abuse assessment to develop an individual plan that meets your needs. Addiction is complicated, and no two people need the same things in recovery. Centers that attempt to use a one-size-fits-all method for rehab may not serve the best interests of all clients.
Financing Options
Your insurance may cover some of the costs of rehab, but there may still be significant out-of-pocket expenses. If cost is a challenge for you, ask if the facility offers sliding scale fees or payment plans.
Therapeutic Methods
Ask what types of therapy your rehab uses in treatment. It should use evidence-based methods of cognitive-behavioral therapy, motivational enhancement therapy, and contingency management programs. Experimental or discredited therapy methods may be less effective.
Should You Travel to Drug and Alcohol Rehab in Oklahoma?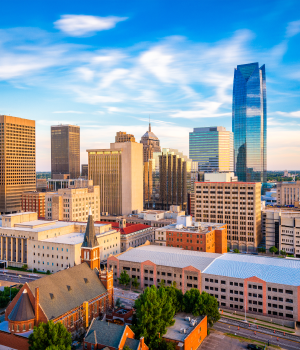 Choosing a location for addiction treatment is a personal choice. You can stay close to home or travel if that is your preference. If you want to go to a drug rehab in Oklahoma, the state has the benefit of being centrally located with easy access by car or plane. You might want to travel if:
The facility or detox center you want is located there
You want to be close to friends or family in Oklahoma
Your insurance covers treatment there
The climate or scenery appeals to you
Oklahoma boasts a combination of urban and rural communities. Oklahoma City is the state capital of Oklahoma and its largest city. It offers cultural attractions such as the Oklahoma City Museum of Art and the Lyric Theatre, as well as sports, dining, and universities.
The smaller towns and rural communities across the state are home to outdoor activities such as hunting and fishing. There are state parks with hiking trails and beautiful scenery. There are even guest ranches where you can learn more about the agricultural industry in the state.
Alcohol and Drug Laws in Oklahoma
Medical Marijuana: Medical marijuana is legal in Oklahoma, and possession of a small amount without a license is considered a misdemeanor unless you can prove a medical condition. Possession of other drugs is considered a felony, and so is possession with intent to distribute. Oklahoma has mandatory sentencing for drug crimes. In 2018, the state legislature reformed drug sentences so there is less prison time than in the past.6
Alternative Sentencing for Non-Violent Drug Offenders: Oklahoma drug courts provide alternative sentencing for eligible offenders.7 Non-violent drug offenders may be sentenced to attend court-ordered rehab instead jail time. Certain facilities throughout the state are certified to provide court-ordered treatment.
Oklahoma Good Samaritan Law: Oklahoma has had a statewide Good Samaritan law since 2018.8 This allowed immunity from prosecution for anyone providing assistance to someone during an overdose. You cannot be arrested or prosecuted for possession if you call 911 to assist you or another person during an overdose.
Oklahoma Naloxone Access: Oklahoma has recently worked to expand access to naloxone.9 Family members of opioid users and first responders can receive the anti-overdose drug to keep on hand. Anyone with opioids in their home may procure naloxone from a participating pharmacy or mail-order program without a prescription.10Free naloxone is accessible at certain facilities.11
There are many great options for accredited drug rehab centers in Oklahoma. If you need help finding the best one for you, call our confidential helpline at 800-926-9037 (
Who Answers?) . We have support specialists available to help 24/7.
Resources
Drug Overdose. (n.d.). Health Department.
FindTreatment.gov. (n.d.). FindTreatment.gov. 
America's Health Rankings. (2021). Non-Medical Drug Use – Past Year In Oklahoma.
America's Health Rankings. (2020). Excessive Drinking In Oklahoma.
Medicare. (2022). Inpatient hospital care.
Medicare. (2022). Mental health care (outpatient).
Oklahoma Health Care Authority. (2022). Mental Health and Substance Abuse Services.
Oklahoma State Legislature. (2021). Title 63. Public Health and Safety
§63-2-401. Prohibited acts A – Penalties.
Oklahoma State Legislature. (2018). Bill Information for SB 1367.
Oklahoma Mental Health and Substance Abuse. (2022). Oklahoma Drug Courts.
Oklahoma State Department of Health. (2022). Naloxone.
OK I'm Ready. (2022). Overdose.
OPQIC. (2022). OPIOID & SUBSTANCE USE: FREE NALOXONE KITS.