Oklahoma Alcohol and Drug Use Statistics
In 2021, 17.2% of adults in the state of Oklahoma reported using drugs for non-medical reasons.1 In 2020, about 12.8% of adults in Oklahoma said they engaged in excessive drinking, which includes past-month binge drinking or heavy drinking.2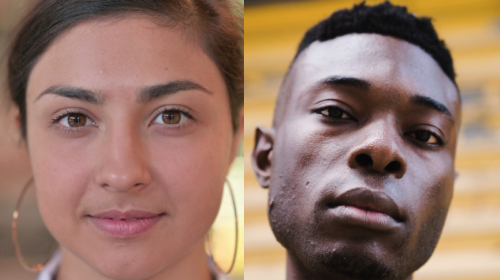 Men (23.4%) were more likely to engage in drug use than women (11.3%).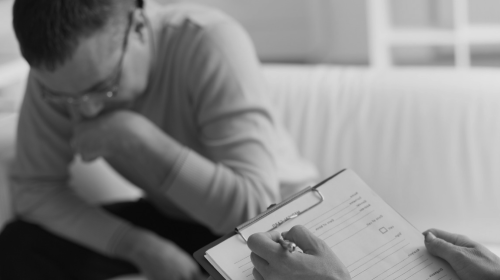 Men (17%) were also more likely to engage in excessive drinking compared to women (8.8%).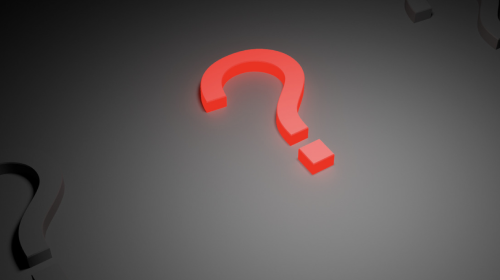 People listing their race as "other" reported the greatest incidence of drug use at 31%.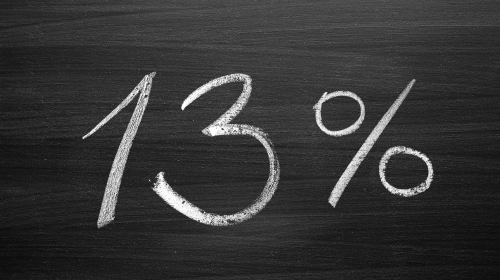 Hispanic, White, and multi-racial people reported excessive drinking rates at around 13%.
How Much Does Drug Rehab in Oklahoma Cost?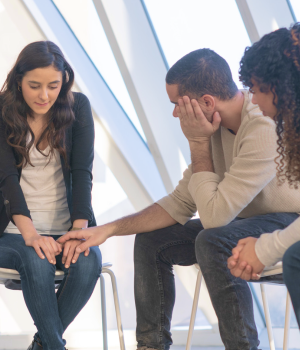 The cost of Oklahoma drug rehabs or alcohol rehabs will depend on a number of factors. The length of the program will affect cost. Some facilities offer holistic treatment that increases the price tag. If you choose a facility with luxury amenities, the cost will rise even more. Your out-of-pocket costs will be affected by how much of your care your insurance company covers. Travel expenses may be another factor in your rehab costs.
Choosing a residential or inpatient program will be more expensive than an outpatient program. Inpatient treatment includes the costs of housing and food, as well as counseling, medical care if you need detoxification, and any additional activities during treatment. Outpatient programs don't include the residential costs and may not include medical costs if you don't need detox services.
Some facilities in Oklahoma have free, low-cost, and sliding-scale treatment programs for people who cannot otherwise afford rehab. You may also be able to arrange a payment plan to spread your costs out over time.
How to Find Low-Cost and Free Rehabs in Oklahoma
There are no state-operated Oklahoma alcohol rehabs or drug rehabs. The state of Oklahoma oversees the certification of Certified Community Behavioral Health Clinics (CCBHC). These centers are privately operated and meet standards of care set by the state for addiction treatment. The CCBHC provides services regardless of the patient's ability to pay. Treatment is done on an outpatient basis. There is no detox treatment on-site.
Do Medicare and Medicaid Cover Alcohol and Drug Rehab?
Medicare and Medicaid offer coverage for some rehab services.
Medicare Part A covers inpatient addiction treatment.3 The cost to patients is the same co-pays as other types of hospitalization. If you choose outpatient treatment, that will be covered by Medicare Part B. Some Medicare supplemental plans may offer additional options for addiction care.
Verify that the facility accepts Medicare before you start treatment. Not all rehab programs accept Medicare plans.
Medicaid is required to cover addiction treatment.4 Each state has its own Medicaid program, and benefits can vary. Oklahoma's Medicaid program is called SoonerCare, and it covers substance use treatment, including inpatient detoxification.5 You will need to get prior authorization for care before coverage can start.
SoonerCare eligibility is based on your income. You are eligible for SoonerCare if your income is 133% of the federal poverty level. People who are pregnant or have a disability are also eligible, and income limits may be lower.
Does Private Insurance Cover Addiction Treatment?
The Affordable Care Act mandates that all private insurance plans must cover addiction treatment. Plans don't all offer the same level of coverage, and your out-of-pocket costs will vary according to what your insurance offers. Call your insurance company to find out what addiction services are covered under your plan.
Ask your insurance provider about:
The amount of your deductible
If you are responsible for copays
If the plan covers inpatient or outpatient treatment
Treatment centers that participate in your insurance company's network
What, if any, exclusions are part of your plan
Popular Drug and Alcohol Rehab Centers in Oklahoma
OU Health ExecuCare Outpatient Addiction Program in Oklahoma City
The Oklahoma University Health Center offers this outpatient treatment for people who prefer to continue working during treatment. The program allows scheduling flexibility for patients to get treatment while attending to work responsibilities. It accepts private insurance, Medicaid, Medicare, and military insurance.
Gateway to Prevention
This Shawnee area facility provides comprehensive addiction treatment, support, and prevention programs. Services are all outpatient. It accepts many private insurance plans and offers financing and sliding scale fees. There are also scholarships available to help pay for treatment.
Resonance Center for Women
This women's only facility in Tulsa provides multiple services for women in need, particularly those in the criminal justice system. The site offers outpatient treatment for substance use disorder. It works with court-ordered clients as well as those who attend voluntarily. Contact the center to ask about payment options.
Landmark Recovery
This high-end treatment center in Oklahoma City is part of a national chain. It offers inpatient treatments with complementary activities such as guided meditation and art therapy. It accepts many private insurance plans and offers no- or low-interest financing plans. Scholarships are available for eligible individuals.
What to Expect at Drug Rehab
Going to rehab is the first step in a life-long process of recovery. Intensive treatment with dedicated rehab counselors will give you the foundation you need to continue sobriety over the long term. When you finish your treatment program, you may seek out ongoing support from peer networks, family, friends, or mental health professionals.
Substance Abuse Assessment
The first step in many rehab programs is a substance abuse assessment. You may undergo the assessment voluntarily, or it may be court-ordered. You will talk to a doctor or mental health care provider about your history of substance use.
Parts of the assessment may include paperwork and filling out online assessment tools. You will also meet in person with a provider. The provider will ask you about your substance use and how it affects your life, work, relationships, and emotional state. You may do mental health screenings as part of the process. The provider should ask about your medical history, as well.
Once you have given all the relevant information, your treatment team can plan the first stages of your recovery process. They may suggest physical or mental health care in addition to addiction recovery care.
Medical Detox Services
The detoxification process where drugs leave your system and your body goes into withdrawal may require medical care. If you have been taking substances such as benzodiazepines, you must work with a doctor because withdrawal symptoms can be fatal. You will need supervision to safely wean off the drugs. Withdrawal from other drugs is less dangerous, but the physical and mental effects are significant, and medical staff can help keep you as safe and comfortable as possible.
Medical management of detoxification can reduce the symptoms of withdrawal. Doctors can prescribe medications that offset the physical discomfort and dull the cravings that come with detoxifying. This can make detoxification easier to manage.
Your doctor will prescribe medication based on the substances you have been using. Methadone and buprenorphine are evidence-based replacements for opioids. They prevent body aches, diarrhea, nausea, and vomiting, typical of opioid withdrawal. Some take these medications for weeks, months, or years if necessary.
Some people who have been using stimulants may need anti-psychotic medications. Stimulants can cause brain changes that lead to symptoms of psychosis. During detoxification from stimulants, the doctor will monitor your progress to see if the brain changes are permanent or not. This will affect your long-term treatment plans.
Medication-assisted detoxification is only the first step in treatment. It will help you manage the physical symptoms of detoxification, but you will need additional counseling and planning to maintain recovery. Comprehensive rehab and appropriate treatment for co-occurring mental health conditions are critical factors in successfully stopping substance use.
Inpatient Drug Rehab in Oklahoma
If you want to be in a 24-7 treatment facility, you should choose inpatient rehab. During treatment, you will live on the premises full time. You may begin with detoxification, then transfer into a recovery program. Inpatient treatment programs usually last 30, 60, or 90 days.
You will spend much of your rehab program in counseling sessions. Facilities rely on evidence-based treatment methods to help you understand the roots of your addiction and how to manage it. Your treatment may include a combination of counseling approaches, including:
Counseling with your family
Peer support programs such as AA
Planning for relapse prevention post-rehab
Planning life after discharge
Inpatient treatment is one of the most successful methods of addiction recovery. Many facilities collaborate with hospitals or medical clinics to provide comprehensive care. The counseling staff works with you to manage your mental health as well as treat your addiction disorder. Once you finish the inpatient program, the facility may provide continued outpatient counseling options.
The benefit of inpatient treatment is that it allows you to focus entirely on recovery. You won't be distracted by work, school, or family responsibilities. There are few opportunities for relapse, and you will have constant support.
Step-Down Care After Completing Inpatient
Once you have finished inpatient rehab, you may want a network of continued support. Many programs encourage you to arrange for step-down care so you can gradually return to your typical activities after discharge. There are multiple options for step-down care.
Partial hospitalization program (PHP): Sometimes called day programs, PHP is a system where you go back to your inpatient facility to get care during the day. You'll continue with therapy and work with the counselors you already know. You will be living outside the facility and have more independence, but you can still take advantage of the care you have been receiving.
Standard outpatient treatment: Most standard outpatient programs include several three-hour sessions per week, so the time commitment is quite manageable. Depending on the individual program, you may be able to attend rehab around your work or school schedule.
Intensive outpatient program: Intensive outpatient programs involve fewer daily hours of care than a PHP, but you will still be checking in regularly with your counseling team. They will provide counseling and support as well as make sure that you are able to manage your other responsibilities. These programs may taper off as you become more confident living independently.
Partial hospitalization programs (PHPs): Sometimes called day programs, PHP is a system where you go back to your inpatient facility to get care during the day. You'll continue with therapy and work with the counselors you already know. You will be living outside the facility and have more independence, but you can still take advantage of the care you have been receiving.
Aftercare and Relapse Prevention
One of the final stages of rehab may be preparing for recovery after you complete your program. Your counseling team will help you set up systems of support to ensure that you maintain your recovery over the long term. Aftercare plans should account for work, school, and family responsibilities as well as your living situation.
Your treatment center may have an aftercare program that you can attend once you have finished the main rehab program. Each facility has its own schedule and structure for such plans. Staff at the facility will tell you what's available to you.
You may want to consider moving into a sober living facility if you want high levels of support. These are homes where several people with similar recovery goals live as roommates. The residents live independently but provide support for one another. There may be counselors or social workers who provide some oversight.
If you are interested in the 12-step recovery program, you can look for peer support groups like AA or NA. For people who don't feel comfortable with the 12-step model, Smart Recovery is a peer support group that works on fostering behavioral changes.
Relapses or "slips" are not uncommon for people in recovery from substance use disorder. This is part of the process and not a sign that you have failed at sobriety. Having a strong aftercare network gives you someone to call for help in this type of situation. Counselors and peers can guide you toward the additional care you need during a slip.
What to Consider When Choosing the Right Oklahoma Rehab for You
You should choose a rehab facility that meets your needs and aligns with your preferences. Programs offer different philosophies and amenities, so you can find a treatment center that fits you and your situation.
Holistic rehabs help clients work on spiritual, physical, and emotional balance. In addition to addiction counseling, they might have complementary treatments like acupuncture, massage, yoga, meditation, or hypnotherapy.
Faith-based programs are helpful to people who have strong religious convictions. The programs provide opportunities for worship and prayer, as well as evidence-based counseling and therapy. These rehabs can be helpful if you observe strict behavior rules associated with your faith.
Luxury rehabs are an option for people who have the ability to pay for additional amenities. Luxury facilities may offer private rooms and gourmet food on site. They may have increased privacy and security at the facility. Some include access to fitness programs, swimming pools, spa services, and high-end outings.
People with demanding jobs may look for executive rehabs. These programs allow participants to continue working while undergoing inpatient treatment. They allow phone and computer access and may permit business travel.
What to Look for in a Quality Treatment Program
Program Accreditation
Rehab facilities should be licensed by the state and hold accreditation by professional organizations. Oversight by qualified officials ensures that the facilities are safe and performing evidence-based care. Ask if your treatment center is accredited by organizations such as the Commission on Accreditation of Rehabilitation Facilities or the Joint Commission.
Low Staff-to-Patient Ratio
Rehab centers with low provider-to-patient ratios focus on providing highly personalized and attentive care. In these facilities, treatment providers are readily available and can spend considerable time addressing your unique recovery needs. They can also monitor your progress closely and adjust your treatment plan as necessary to meet your ever-evolving needs.
Onsite Medical Care
If you have medical needs, look for a treatment center with medical staff on-site. You may want medical care when you detox. If you have additional needs or a disability that requires assistance, a facility with adequate medical accommodations would be helpful.
Credentialing of Staff
Medical and mental health professionals all undergo licensing and board certifications. The staff at a rehab should be fully qualified to perform their jobs. You can check their credentials with their professional boards or the state licensing facility.
Aftercare Planning
Aftercare is a crucial step in the treatment process that provides invaluable relapse prevention resources and support. Look for programs that include individualized aftercare planning as part of treatment, so you'll have a relapse prevention plan when you finish rehab. You may also want to look for programs that provide aftercare resources, such as alumni groups or sober-living housing, depending on your needs.
Low Provider-to-Patient Ratio
Effective addiction treatment hinges on highly personalized and attentive care. Rehab programs that have low staff-to-patient ratios can provide this type of care because treatment experts can spend more time with each patient.
Family Involvement
Discuss what the treatment program expects with regard to family participation. If you want your family to be part of the process, many centers have programs for family members. If you need to take a break from your family, make sure the facility understands your wishes.
Utilizing Individualized Treatment Plans
Treatment centers should use your substance abuse assessment to develop an individual treatment plan that meets your needs. Addiction is complicated, and no two people need the same things in recovery. Centers that attempt to use a one-size-fits-all method for rehab may not serve the best interests of all clients.
Financing Options
Your insurance may cover some of the costs of rehab, but there may still be significant out-of-pocket expenses. If cost is a challenge for you, ask if the facility offers sliding scale fees or payment plans.
Therapeutic Methods
Ask what types of therapy your rehab uses in treatment. It should use evidence-based methods of cognitive-behavioral therapy, motivational enhancement therapy, and contingency management programs. Experimental or discredited therapy methods may be less effective or unsa
Should I Travel to Oklahoma for Alcohol and Drug Treatment?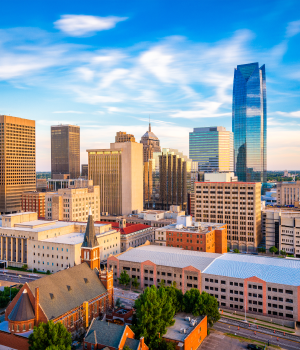 Choosing a location for addiction treatment is a personal choice. You can stay close to home or travel if that is your preference. If you want to get treatment in Oklahoma, the state has the benefit of being centrally located with easy access by car or plane. You might want to go to Oklahoma if:
The facility you want is located there.
You want to be close to friends or family in Oklahoma.
Your insurance covers treatment there.
The climate or scenery appeals to you.
Oklahoma boasts a combination of urban and rural communities. Oklahoma City is the state capital of Oklahoma and its largest city. It offers cultural attractions such as the Oklahoma City Museum of Art and the Lyric Theatre, as well as sports, dining, and universities.
The smaller towns and rural communities across the state are home to outdoor activities such as hunting and fishing. There are state parks with hiking trails and beautiful scenery. There are even guest ranches where you can learn more about the agricultural industry in the state.
Alcohol and Drug Laws in Oklahoma
Medical Marijuana
Medical Marijuana: Medical marijuana is legal in Oklahoma, and possession of a small amount without a license is considered a misdemeanor unless you can prove a medical condition.

Possession of other drugs is considered a felony, and so is possession with intent to distribute. Oklahoma has mandatory sentencing for drug crimes. In 2018, the state legislature reformed drug sentences so there is less prison time than in the past.6
Alternative Sentencing for Non-Violent Drug Offenders: Oklahoma drug courts provide alternative sentencing for eligible offenders.7 Non-violent drug offenders may be sentenced to attend court-ordered rehab instead jail time. Certain rehab facilities throughout the state are certified to provide court-ordered treatment.
Oklahoma Good Samaritan Law: Oklahoma has had a statewide Good Samaritan law since 2018.8 This allowed immunity from prosecution for anyone providing assistance to someone during an overdose. You cannot be arrested or prosecuted for possession if you call 911 to assist you or another person during an overdose.
Oklahoma Naloxone Access: Oklahoma has recently worked to expand access to naloxone.9 Family members of opioid users and first responders can receive the anti-overdose drug to keep on hand. Anyone with opioids in their home may procure naloxone from a participating pharmacy or mail-order program without a prescription.10 Free naloxone is accessible at certain facilities.11
Resources