Moreno Valley Alcohol and Drug Use Statistics
Overdoses and other drug-related issues within California communities are tracked by the Center for Disease Control, and the California Department of Health, as well as other organizations. According to recent community health surveys and other reports regarding Riverside County, the seat of Moreno Valley:1,2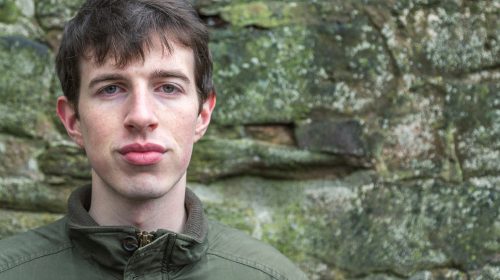 Over a third of opiate-related overdose deaths are people between the ages of 20 and 24.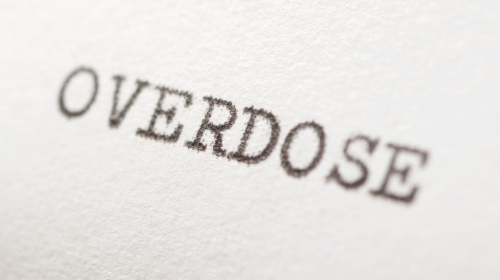 The rate of drug overdoses and poisonings rose 51% between 2018 and 2020.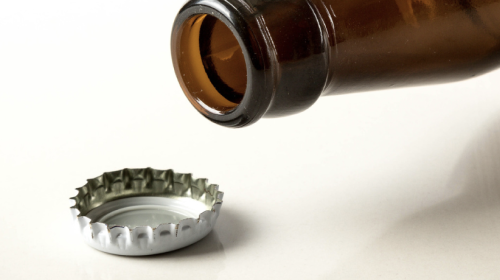 Deaths from consuming alcohol rose 36% in the same time frame.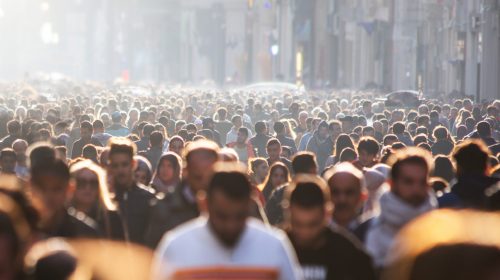 About 365 people per 100,000 population enrolled in drug rehab.
If you're struggling with addiction to alcohol, opiates, or other substances or behaviors (like sex or gambling) there is help for you at a drug rehab in California.
How Much Does Drug Rehab in Moreno Valley Cost?
When deciding where to go to rehab, the cost is going to be an important factor for where you choose to go. Costs depend on multiple aspects, such as the level of luxury you're looking for, what amenities and services you want available, and which area you want to live in, such as if you'll find a drug rehab in Moreno Valley. There are numerous ways to pay for rehab, such as health insurance, crowdfunding, taking out a medical loan, and looking for a state-funded rehab.
Where Can I Find Low-Cost and Free Rehabs in Moreno Valley?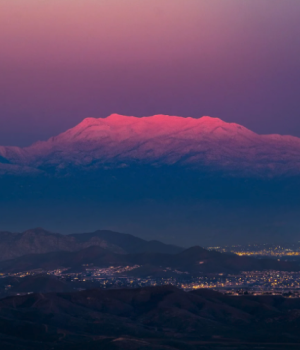 If you're low-income, you could qualify for a range of low-cost or free rehab programming in the area, such as using a state-funded rehab. These are places that are granted money by governmental and non-profit organizations to offer substance use disorder (SUD) treatment through various means. You can reach out to your local department of social services to find these rehabs, which might be able to offer sliding-fee scales, and rehab scholarships, or can refer you to a free rehab. According to SAMHSA, 19 facilities within 25 miles of Moreno Valley receive funds from federal block grants.3
Does Health Insurance Cover Drug Rehab in Moreno Valley, California?
An important aspect of the Affordable Care Act, and the Mental Health Parity and Addiction Equity Act, change the classification of substance abuse to substance use disorder (SUD), a condition that can be treated medically. As a result, health insurance companies are bound to cover the cost of services to treat SUD, as they must pay for medically necessary services.
Medicaid
Medicaid is a federally-subsidized health care insurance program available for people with incomes at or below federal poverty standards. In a home with children or a pregnant woman, the income limit is raised to 133%.4 The program may be able to pay for medical services received while in residential or outpatient treatment programs, therapy, transportation to appointments, assessments, and other services. Apply at your local social services department, which you can find by calling 211.

Medicare
Much like Medicaid, Medicare is a public health insurance program, but you qualify through being disabled or over age 65 instead of by income. This program is designed to provide health insurance coverage to those who might not qualify for standard private health insurance due to pre-existing health conditions and other factors.
Private Insurance
Insurance companies such as American Standard, Blue Cross Blue Shield, and Cigna, cover the cost of medically-necessary services such as those used in addiction treatment. Enrollees typically pay a yearly deductible in addition to a co-payment for services, as well as other fees that vary widely depending on the company. If you want to find out exactly what your health insurance policy covers and what your financial responsibilities would be, call the number on the back of your card.
Popular Alcohol and Drug Rehab Centers in Moreno Valley
There are a variety of drug rehabs in Moreno Valley, as well as the surrounding areas, such as this popular option.
Riverside University Health System Behavioral Health
At Riverside University Health System Behavioral Health, community rehab services are provided such as mobile crisis response teams, DUI programs, prevention programs, and inpatient and outpatient rehab services, among others. The Moreno Valley location features programming for teens and pregnant women, and they have regularly scheduled sober social events in the community.
Inpatient vs. Outpatient Drug Rehab in Moreno Valley
Depending on your level of care needs, you can utilize either inpatient residential rehab or outpatient programs, as well as detox care if you need it before entering rehab. All of these programs have a therapy aspect, where you're required to participate in individual and group therapy, helping to build resilience in the face of addiction and grow internal motivations to remain sober. Many programs also offer medical services in addition to therapy, providing medication-assisted treatment (MAT) and stabilization programs for people with physical withdrawal symptoms.
Medical detox can be provided in outpatient settings, though it's often provided in a hospital setting where a team of doctors can help manage your symptoms and ensure medical safety round-the-clock. Not all rehab centers have a full continuum of care and only provide services for certain levels of care, but inpatient rehab centers and detox centers usually coordinate transportation to ensure there isn't a lapse in care between rehabs. Once you're in residential rehab, you can engage in your recovery 24/7 with therapy, sober social groups, and amenities to keep you healthy and comfortable while you work towards graduation.
Outpatient rehabs require less time spent in a center but allow you to undergo the same types of evidence-based treatments. Different programs exist for different levels of care, starting with partial hospitalization programs (PHPs), or daycare programs that offer daily therapy and medical supervision. The next step down in care are intensive outpatient programs (IOPs) that require a minimum of 9 hours of therapy per week, with regular phone calls with your therapy team.5 The lowest level of outpatient care are standard outpatient programs (SOPs) that only require a single therapy session per week.
Alongside rehab, it's highly recommended (and sometimes required) to participate in community support groups such as NA, AA, or SMART Recovery. These groups allow you to connect with and relate to others in similar situations as yourself, providing a social support network and facilitating psychological healing. Once you graduate, it's important to participate in aftercare programs, or Alumni programs, that allow you to continue with regular group and individual therapy, as well as mentor the next generation of people in recovery.
Advantages of Inpatient Addiction Treatment
Inpatient treatment has the benefit of 24/7 medically supervised care, helping ensure your adherence to rehab protocol and encouraging you to focus on your recovery. They provide for your daily needs, including a comfortable place to stay and healthy meals, so that you can spend your days in intensive treatments and individual and group therapy sessions.
Disadvantages of Inpatient Care
The high level of daily care provided can be somewhat costly, and health insurance coverage doesn't typically pay for room and board as those aren't medically necessary services. As a result, a disadvantage to inpatient care can be the prohibitive cost, unless you have excellent health insurance that might help pay for the added price of inpatient care, or can self-pay.
Advantages of Outpatient Addiction Treatment
The main advantage of outpatient programming is the superior flexibility, allowing you to undergo intensive rehab therapy while you maintain your daily responsibilities. This makes for a great opportunity for working professionals, students, and parents to get help with their behavioral or substance addictions.
Disadvantages of Outpatient Rehab
These programs offer the benefit of flexibility, but this benefit does have a drawback, with outpatient rehab having a lower level of adherence and success, because there is significantly less supervision and immediate accountability if you slip up and relapse.
Types of Drug and Alcohol Rehabs in Moreno Valley, California
In a specialized rehab, you can find programming designed to facilitate a healthy recovery for people in your lifestyle.
Holistic Rehab
Alternative therapies and a focus on body-mind-spirit healing are the main features of holistic drug rehabs in California. You'll usually find meditation and yoga programs as well, in addition to other complementary and alternative medicines (CAM), such as acupuncture and pet therapy. These rehabs tend to have a spiritual aspect but are based more on individualism and mindfulness than a faith-based rehab that might focus on Christian or other religious ideals.
Faith-Based and Christian Rehab
At a faith-based rehab, participants lean on their spiritual convictions for strength in the fight against addiction. These programs typically offer individual and group counseling with the use of religious texts such as the Bible for reference, as well as pastoral counseling, prayer circles, and religious services such as communion.
Luxury Rehab
These rehab centers offer a higher level of comfort and style within amenities as well as surroundings. If you want to live in the lap of luxury while undergoing rehab, this would be a good option. You might also find more high-tech therapies in a luxury rehab, such as those that utilize neuroscience and brain imaging technology
Executive Rehab
In executive rehab, you can access substance abuse services without worrying about your career or reputation being affected by your addiction, because of their focus on your confidentiality. These programs are excellent for police, teachers, lawyers, doctors, and other professionals that have the added stress of public judgment affecting their jobs. They also tend to offer business-focused amenities such as places to use your computer, as well as fitness centers to help you stay in shape during your stay.
Dual Diagnosis Rehab
People that suffer from both a mental health disorder and a substance abuse disorder require specialized dual diagnosis rehab services. While a standard rehab is unequipped to appropriately handle the complex interactions between addiction and mental illness, such as the tendency for depression and symptoms of psychosis to compound and worsen when mistreated either pharmacologically or with ineffective treatments.

Dual diagnosis drug rehabs in California have full staffs of licensed psychiatric professionals experienced with addiction in addition to nurses and addiction specialists in other fields. These centers can create comprehensive individualized treatments that precisely target the underlying causes along with symptoms of both disorders simultaneously.
Medication-Assisted Treatment
Medication-assisted treatment, or MAT, is an FDA-approved therapy using therapy and addiction medication to help people fight the physical symptoms of withdrawal and cravings for opiates and alcohol.6 These medications are highly regulated, and only available through certified MAT providers that are licensed by federal and state organizations. There are numerous benefits to using MAT, such as:
Better retention rates in therapy and rehab programs
Healthier lifestyles overall, especially for pregnant women and their unborn children
Higher rate of finding and keeping a good job, and success in higher education
MAT is not as simple as just taking medication, you also have to engage in therapies such as in-person counseling or group or individual sessions held using telehealth services. It's important to focus on building life skills and the inner peace needed to maintain your long-term recovery.
How to Get Methadone at a Methadone Clinic: Methadone is an FDA-approved medication to treat opiate addiction7 and it is a full-on opiate agonist that can cause some feelings of euphoria, respiratory depression, and sedation. Methadone has a higher risk of misuse than other MATs and must be prescribed and monitored by a certified MAT provider. Methadone is also prescribed for chronic pain management.

It can be taken in pill form or as a liquid or dissolvable wafer, and is at first administered in a clinic but may be able to provide a prescription for home use once the client is in an established treatment program Methadone maintenance programs must be utilized in coordination with a specialized addiction therapy program.
Finding Suboxone Doctors: Suboxone is a lesser opioid agonist and, like methadone, works by activating opiate receptors to relieve withdrawal symptoms and cravings.8 As an opioid agent, suboxone is heavily regulated and can only be prescribed by certified opiate treatment providers.

Suboxone is a sublingual film that dissolves slowly under your tongue, with its active ingredient being buprenorphine. Buprenorphine can be prescribed in other forms, such as extended-release implants, injections, and wafers. This and other opiate use disorder (OUD) addiction medications only work in combination with evidence-based talk therapy, drug education, and life skills buildin
Naltrexone for Alcohol or Opioid Addiction: Naltrexone is approved to treat both alcohol and opiate use disorders, in combination with an intensive therapy program that includes drug education.9 An opioid antagonist, it works by blocking opiate receptors, leaving opiates ineffective if ingested while on this medication. It also works to help alcoholism in the same way and can be offered as a daily pill to treat AUD. For opiate use, naltrexone is available in an extended-release intramuscular injection at an MAT center.
Antabuse (Disulfiram) for Alcohol Addiction: Acamprosate (chemical name disulfiram) is an alcohol addiction medication that works by causing uncomfortable symptoms if you drink while on it.10 This happens because Antabuse blocks your body's ability to process alcohol, leading to a rapid buildup of toxins in your system that lead to symptoms akin to a hangover.
This medication is taken daily and should be continued if you relapse. Antabuse for relapse prevention works best when you participate in addiction therapy while taking it, such as community support groups or AA meetings.
Acamprosate for Alcohol Use Disorder: Acamprosate is FDA-approved to treat AUD by preventing urges and cravings from occurring.11 This medication might cause kidney complications, so people with pre-existing kidney issues might not be appropriate for treatment with acamprosate. Speak to your healthcare provider or addiction recovery team to learn more about acamprosate and other addiction medications.
Should I Travel to Moreno Valley for Alcohol and Drug Addiction Treatment?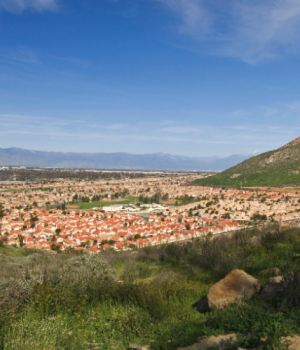 If you love hot weather with easy access to all types of climates, with snowy mountains and sunny beaches both within a day's drive, then you might love Riverside County, the seat of Moreno Valley.
Due to its gorgeous climate, people in this area love outdoor recreation and the city has a wealth of hiking and biking trails for residents to enjoy. You can also visit local sports centers like the Perris Auto Speedway, or take in some art at the various museums and galleries.
Neighborhoods in Moreno Valley to Consider for Substance Abuse Treatment
Depending on your preferences, there are numerous places around Moreno Valley to call home. If you want to live near the biggest shopping centers with easy access to the highway, check out the central neighborhoods such as Ramona, Casa Blanca, and Presidential Park. This area also features the California Baptist University and several local parks and playgrounds.
If you want to live closer to the airport and the Santa Ana River and Regional Park, check out the Riverside Airport and Arlanza neighborhoods. Further east along the bank of Santa Ana is the Wood Streets neighborhood, with more natural parks, including the Rancho Jurupa and Mt. Rubidoux parks. This area also has plenty of employment opportunities and shopping with the nearby Magnolia Town Center Shopping Center and a wealth of unique restaurants around the community.
The southeast portion of the town has the Mission Grove and Orangecrest neighborhoods, sharing a border with the town of Woodcrest. The Riverside National Cemetery is near here, as well as plenty of shopping and dining and outdoor areas like Thundersky Park.
Drug and Alcohol Laws in Moreno Valley
California has a long list of policies and laws enacted to fight the damage done to the community by substance abuse. Here are a few laws that affect people seeking drug rehab in California.
Substance Use Treatment Law SB 855: This law, along with other federal laws such as those in the Affordable Care Act, require substance use disorder (SUD) to be treated at the same level of quality as any other medical issue.12 This law prevents discrimination by penalizing facilities that refuse to provide treatment due to a prejudice against a certain disorder, or the use of a certain type of insurance such as Medi-Cal.
Drug Treatment Diversion Program Proposition 36: California's Proposition 36 was made in response to jails being crowded with people who committed low-level crimes related to drugs or alcohol.13 Being addicted to substances is no reason to be criminalized, so the CA penal system created a treatment diversion program to put people with addiction into rehab instead of jail.
Overdose Good Samaritan Law AB-472: Good Samaritan laws in many states, including California, protect people from prosecution for possessing minor amounts of drugs or paraphernalia if they seek out emergency services to help someone who is overdosing, including themselves.14 The laws also protect people who administer naloxone for an overdose from being sued by the victim.
Family and Medical Leave Act (FMLA): California's Family and Medical Leave Act is modeled after the federal FMLA act, providing unpaid sick leave to workers that need to seek medical treatment, including attending drug rehab in Moreno Valley. Companies with over 50 employees must offer 12 weeks of leave, with the promise that the employee can resume their position or a similar role when they return.15
If you or someone you love needs help with addiction, call us at 800-926-9037 (
Who Answers?) . We're available 24/7 to help you go over your options, seek out nearby resources, and figure out how to pay for care such as by verifying your insurance. Don't give up hope. There are numerous alcohol and drug rehabs in California and Riverside County that are here to help you recover.
Resources